First of all Greeks do not need to wait for Easter to roast things. They call some friends, and then make a fire with wood and coals in minutes and through a few pieces of meat on it. It is called a "tsibousi", a festivity. Throw in a few beers, some non-bottled –yet still great- wine, some "ntolmadakia", hard boiled eggs and cheese and a salad and some fries and the party is on, baby!
However Easter is another special occasion for Greeks. It is combined with a week of fasting (for many it has started 40 days prior that week), and tops with a great celebration of the Resurrection. It is a day of joy and happiness. People drink a lot, gather around the fire pit, take turns on rotating the lamb or goat or a pig (in some areas of Greece) until it is perfectly cooked.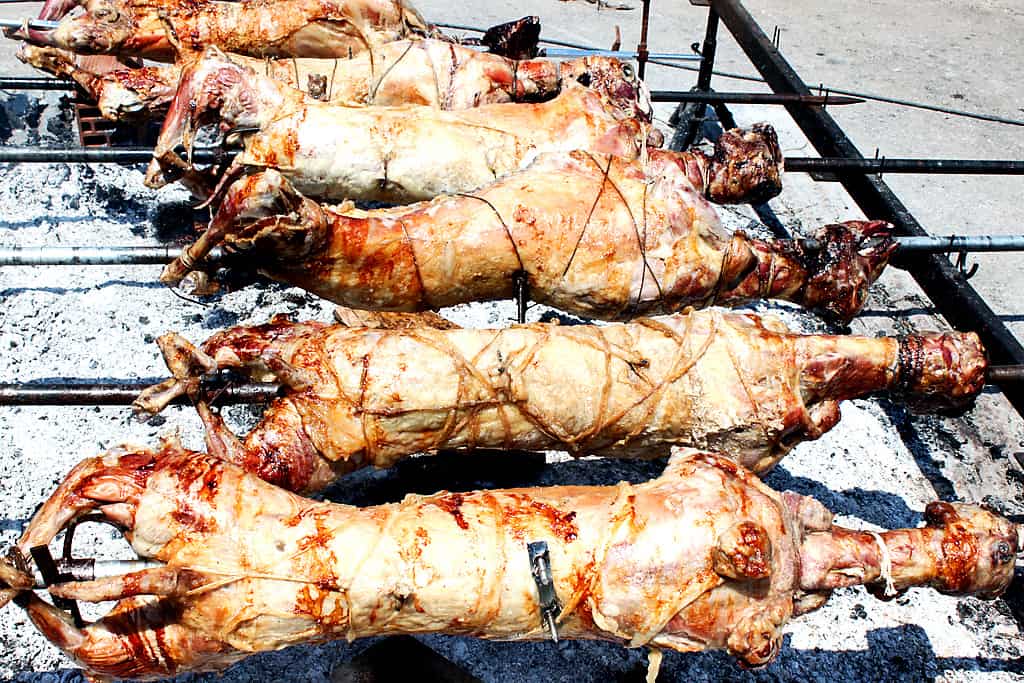 One of the attendees is the Master of Roasting. He "knows" better. The others can argue with him on the level of temperature of the fire pit, or occasionally through some coal or wood in the fire pit… Yet, he "knows", and you know, he usually does. The person in charge is usually the elder of the company, and has roasted one too many.
Until the roast is done many snacks come and go ("tsoureki", "ntolmadakia", feta cheese, Greek salads, and more) so all who "work so hard" have something to eat. Along these, Greeks usually roast "kokoretsi" at the same pit the lamb is roasted. Kokoretsi is placed on fire earlier than the lamb and serves as a snack ("meze") for the roasters.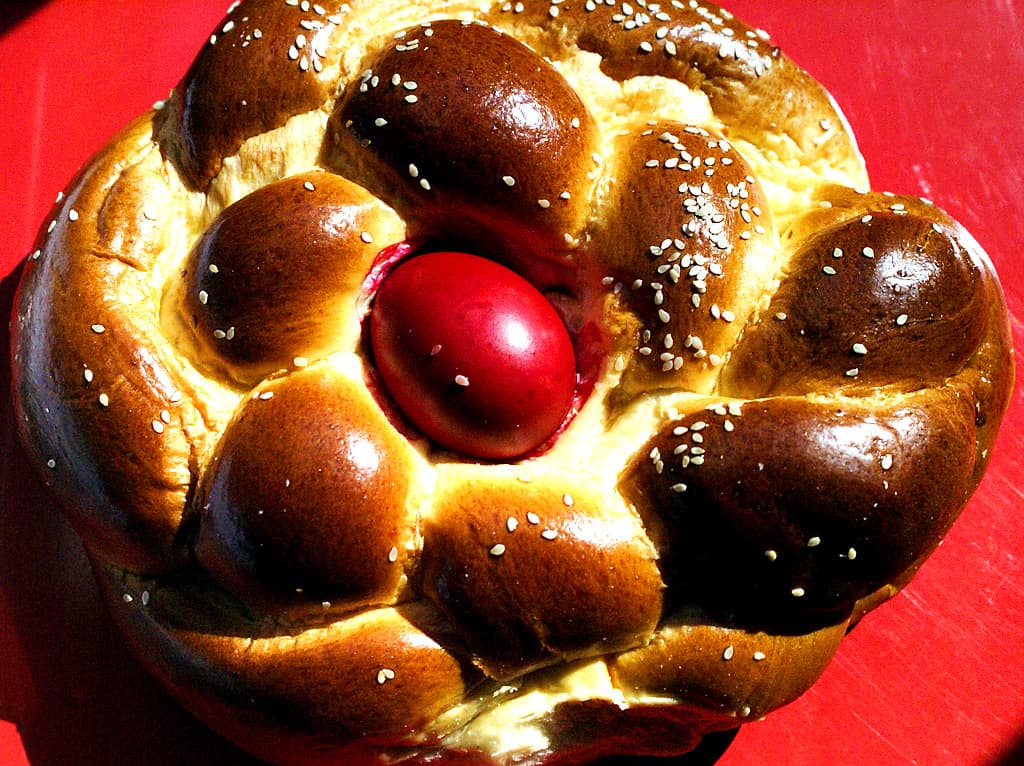 Many are full from those snacks way before the roast is done. But… they eat that too anyway! One can't have too much protein!!! Bring it on!
The Easter Eggs
The Easter Eggs is another thing to drool upon. Allegedly, the custom is combined with a tradition that wants them to be painted red after the sacrifice of Christ. They are meant to be part of a game, which goes like this: Two persons choose 1 egg each. They both hold them from the same side (pointy or curved side). Then they bounce them and the person whose egg is not cracked wins…, nothing! It's just for the fun. The custom also resembles the resurrection process where Christ emerges from the tomb. Egg, in many civilizations symbolizes the life or new life! So, you crack the egg and new life emerges!
Ok, then you will eat the egg spraying some pepper and salt on it.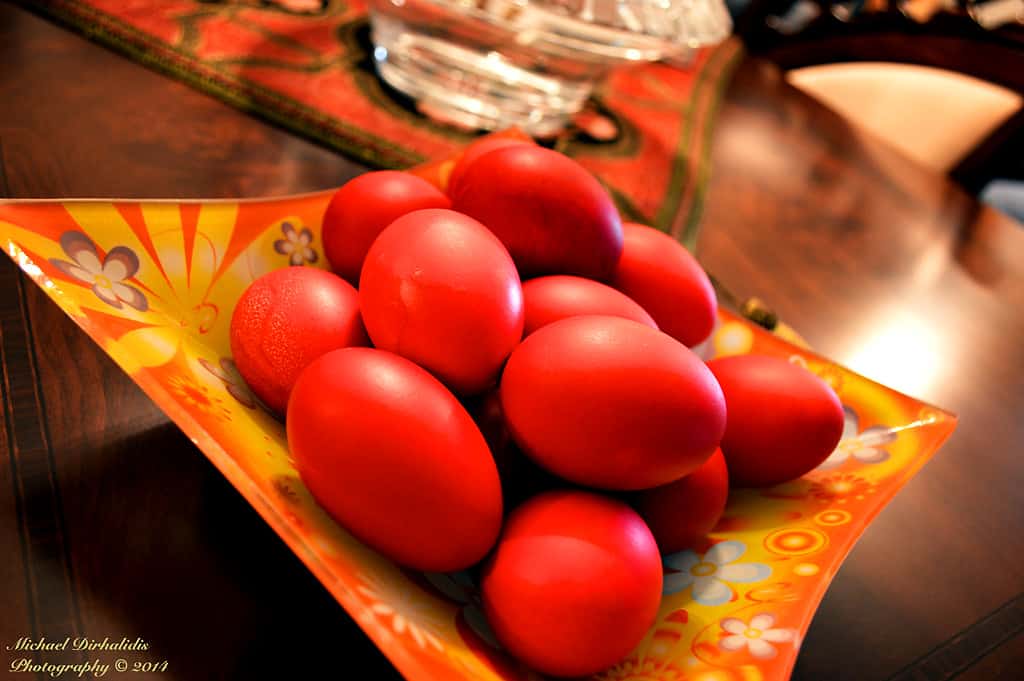 Usually women gather in a kitchen and dye them red. While in other countries like in US, people tend to decorate Easter eggs with colors, Greeks like them just red as for them the Easter Egg signifies one thing only. They also prepare the "mageiritsa". It's a kind of soup made usually with greens and intestine, along with liver.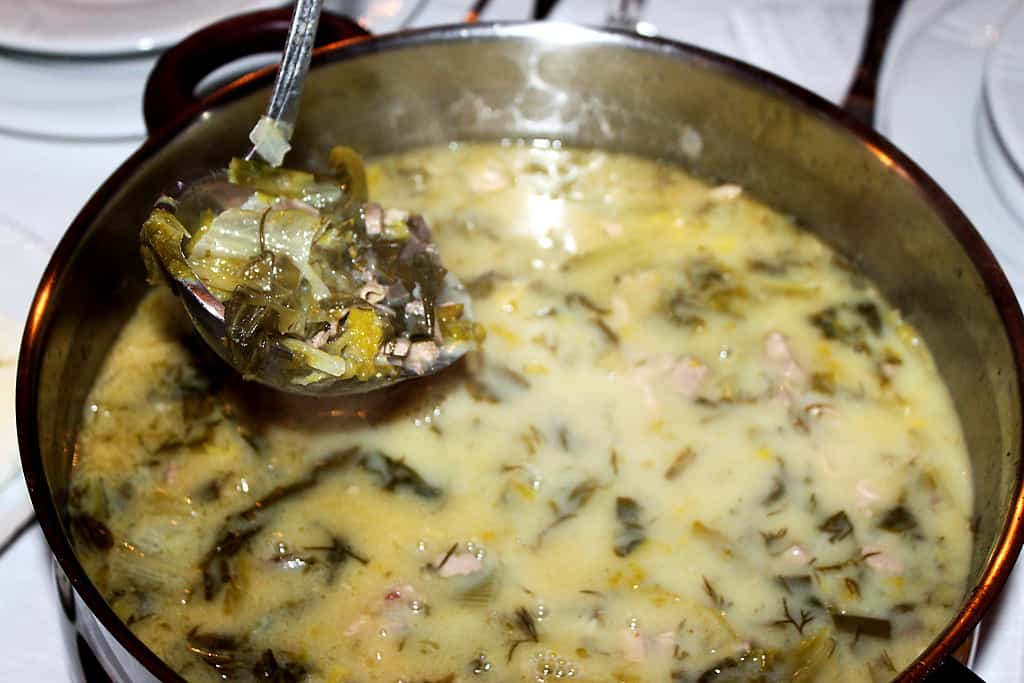 Easter is celebrated a bit differently in different areas of Greece, however the roasting custom remains, so do the eggs! Here are a few to know.
Musical and multicultural Corfu Island
It is a huge celebration there. Many different religious elements are seen on the same day. Like followers of the Christian Orthodox faith along with Roman Catholics & some Pagan traditions. Throw in the craziness of Corfiots and their humour and you have an unparalleled mix.
Beware of the Pots!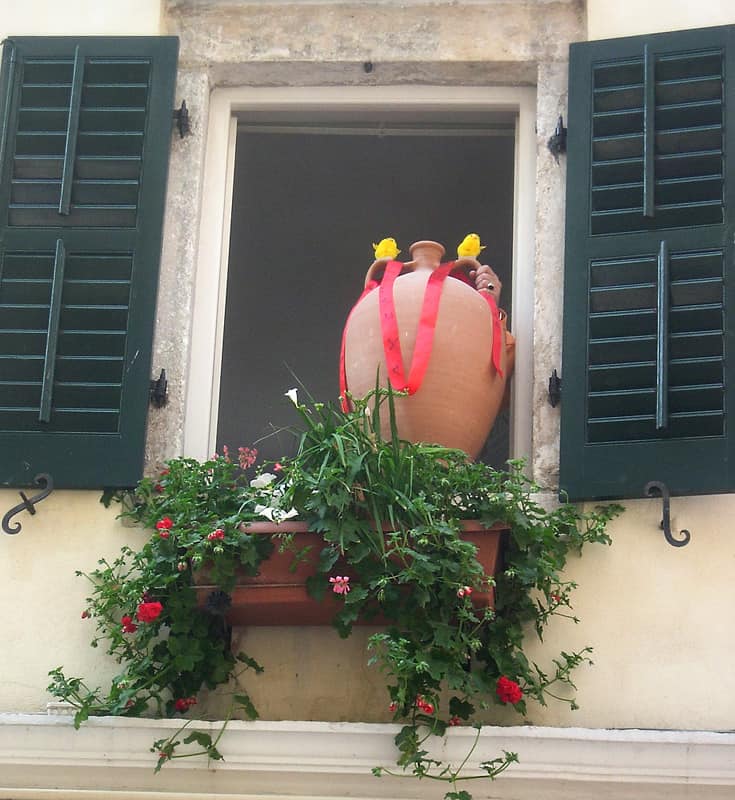 On Holy Saturday locals through pots out of their windows, which are smashed on the roads, in order to exorcize death and evil. At the night the Resurrection service is conducted with officials and the famous philharmonic orchestra of Corfu, along with fireworks.
The War of Rockets in Chios
Just before Easter evening (Saturday to Sunday) the village of Vrontada is lit with thousands of exploding rockets, made from big hollow sticks, stuffed with gun powder. A rocket war is taking place to… celebrate Easter of course. The war happens between 2 rival churches (St. Mark's and Panagia Ereithiani) and the rockets are home-made! The amount of direct hits on the target is supposed to define the winner but "somehow" this never happens, so the rocketeers refresh their rocket war meeting for next year, each single year! OK,… you got it!
Watch the video.
There are a few more customs in Greece which origin from the past, like the burning of Judas, which one can meet in a vast number of places in Greece, plus variations of the rocket wars like the ones of Chios. Each place in Greece has it's own.
Eventually all at the Easter Sunday comes to… eating, drinking and the spirit of festivity. Should you be in Greece this time of the year make sure you arrange to spend them in a place where all these traditions are kept. You will definitely have fun. Do not forget to crack a few Easter Eggs too!
Header photo credits: Marco Spaapen.
Did you like this article? Then please like and share, or leave a comment.