Villages of Tinos, Greece, cannot fit in just one article. Imagine that we stayed there for just 2 days (it's apprx. 3 hours from Athens, by ferry). You may have read our article about Nissos Tinos and the Lady of Tinos, already. However, a special tribute needs to be done for a number of Tinos villages. These are characterized with a special beauty. Some have very intriguing cultural things to present.
Here we go then. Prepare to see some pretty nice churches too since Tinos is an island strongly related with religion.
As we left Chora of Tinos we first bumped onto that church. The church design is typical for Cyclades.
We were intrigued by the rooftop which was a great opportunity to climb/step on and see this view.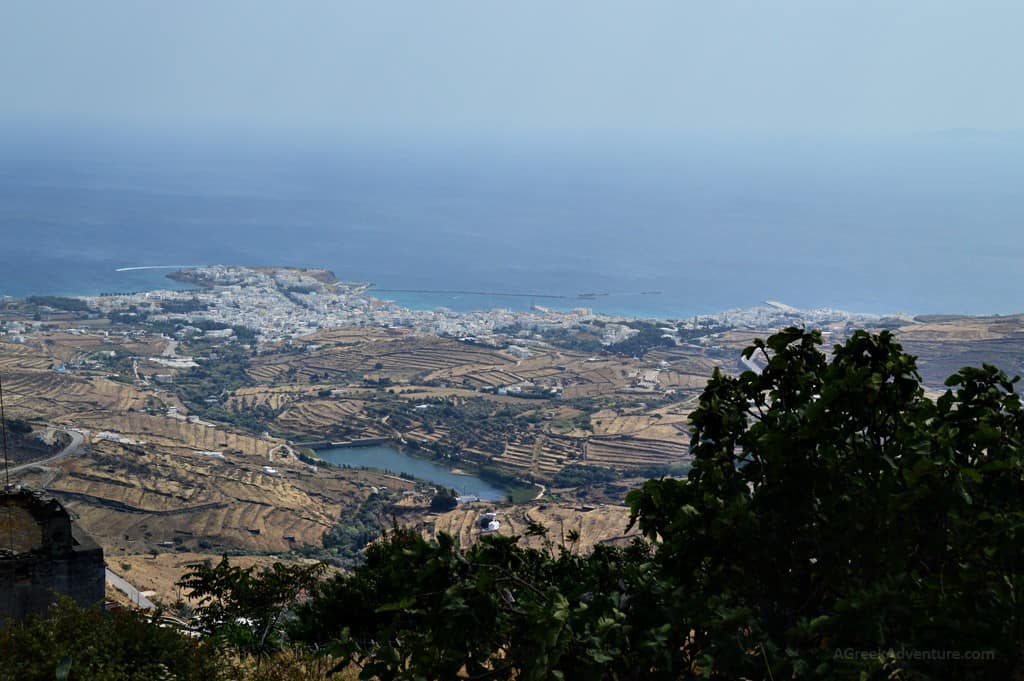 Villages of Tinos: Falatados
One of the first villages we entered was the one of Falatados. It is just a small village, yet it hosts the Museum of Cartoons (from Greek artists). It is nice to stop for lunch, yet it doesn't provide much of a view to the sea. Walking through it, is great and relaxing though.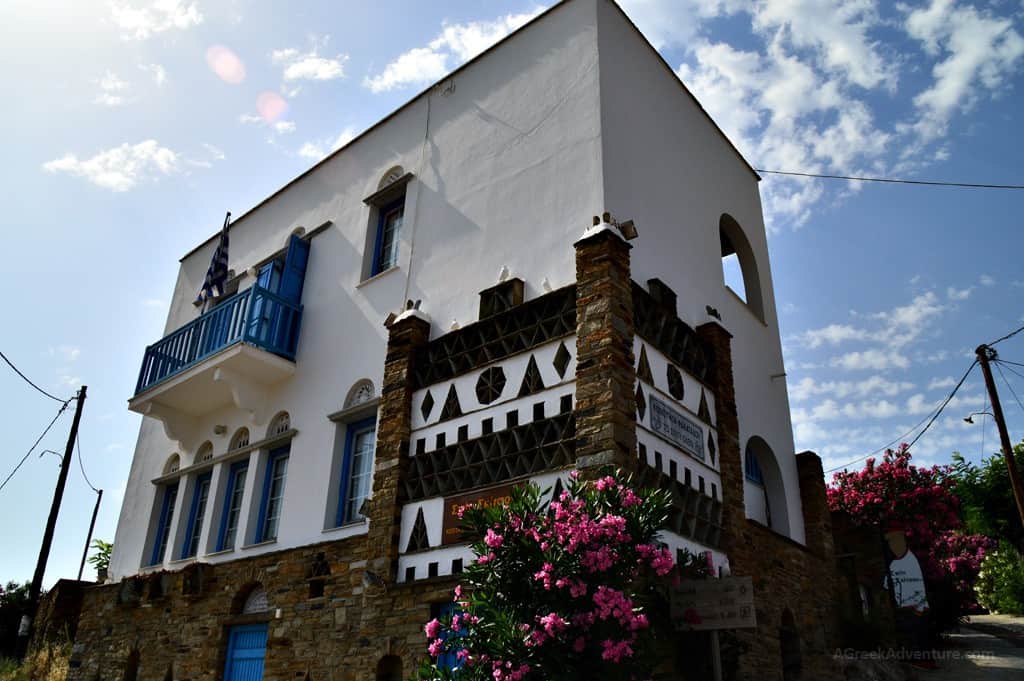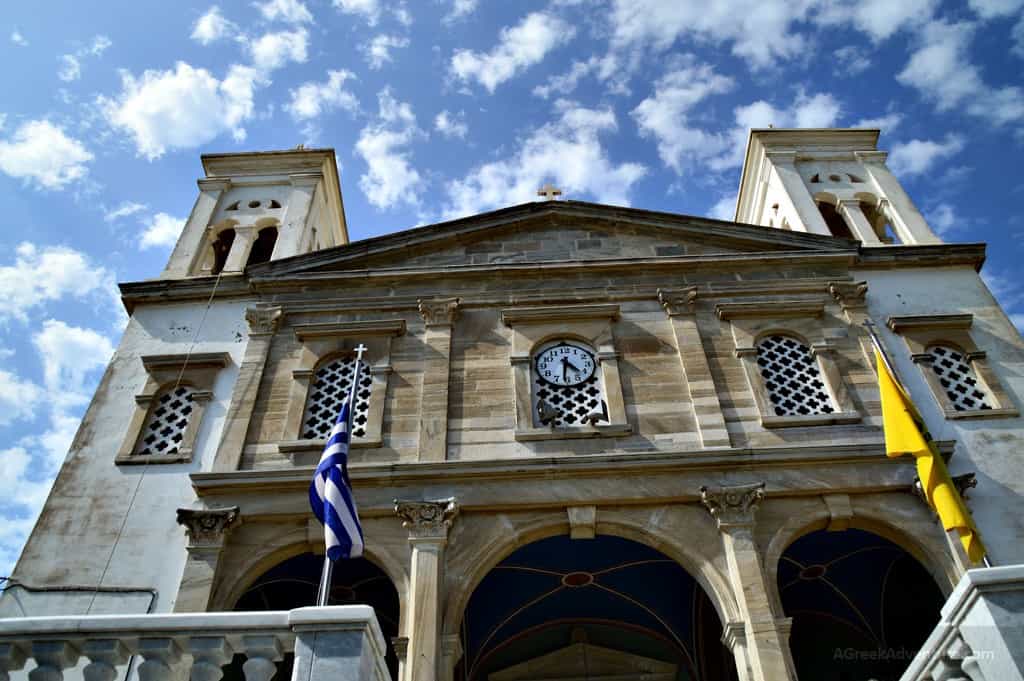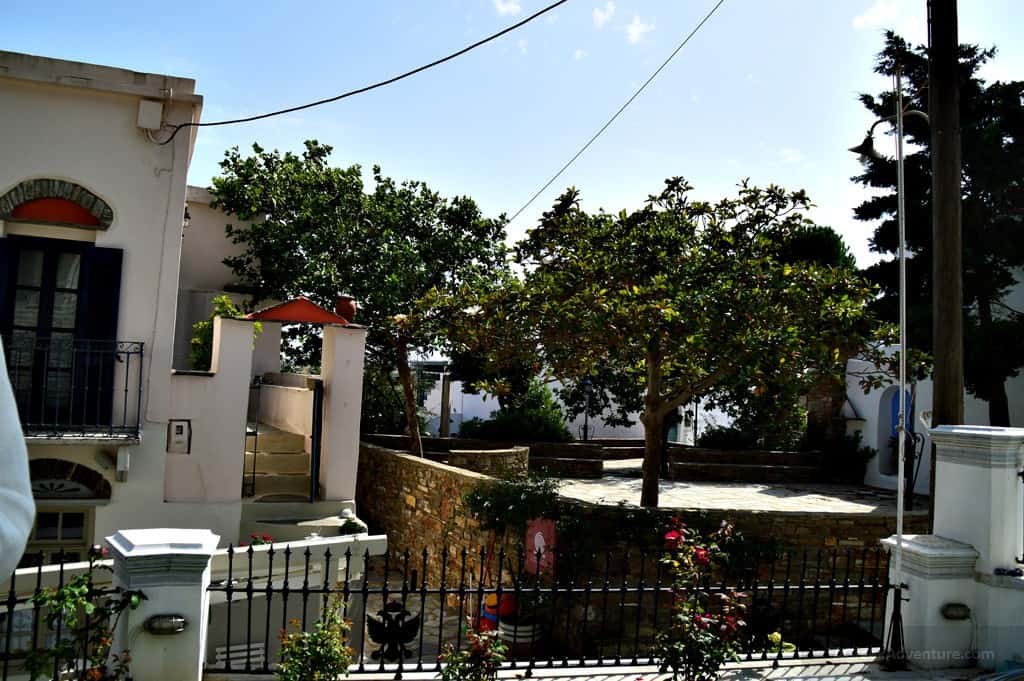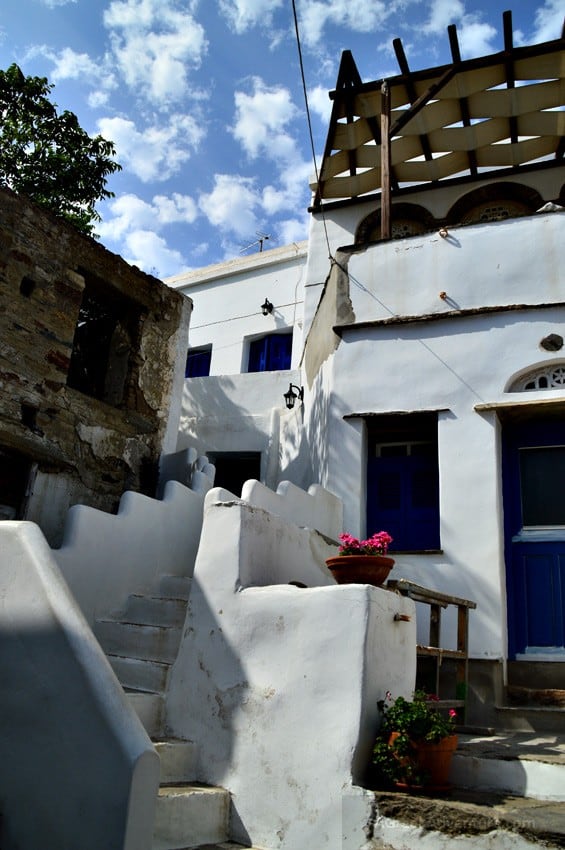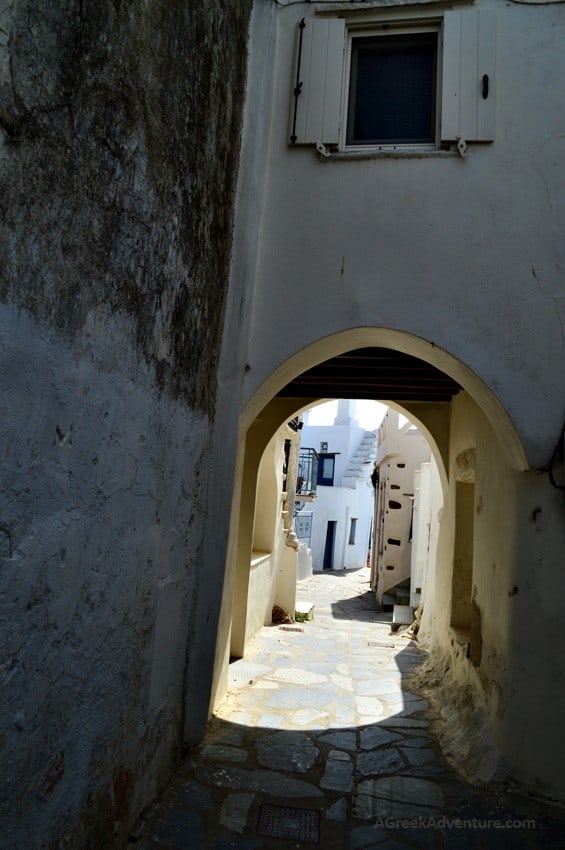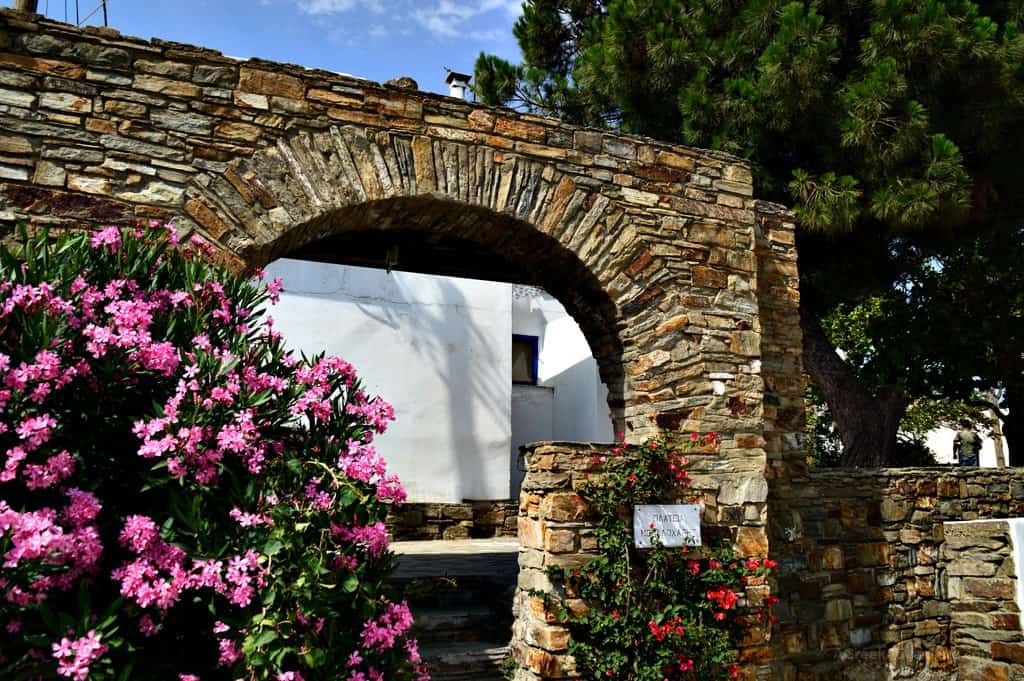 Exomvourgo area/hill
This hill is well known for rock climbing. We didn't go there for that though. It was too hot during midday. We saw the church at the feet of the hill and the castle ruins at the top. So, we imagined that the view would be great from the top.
To get there (castle top) you can get the side way outside and from the left of the Catholic church. The church itself is very nice. Doesn't function as a church anymore. We even met people having a Yoga retreat there.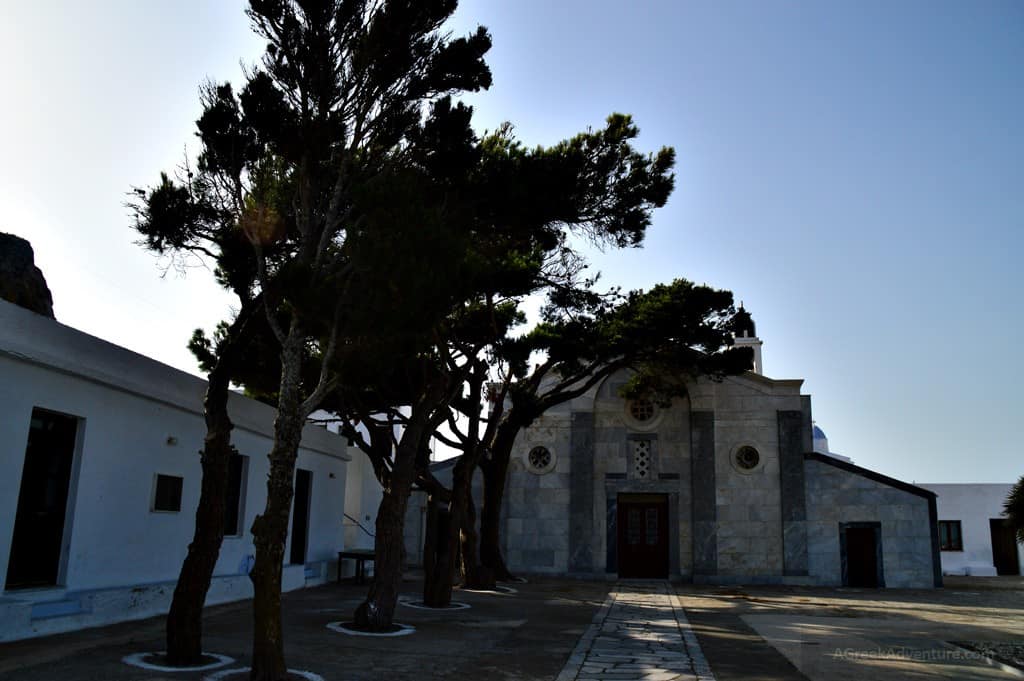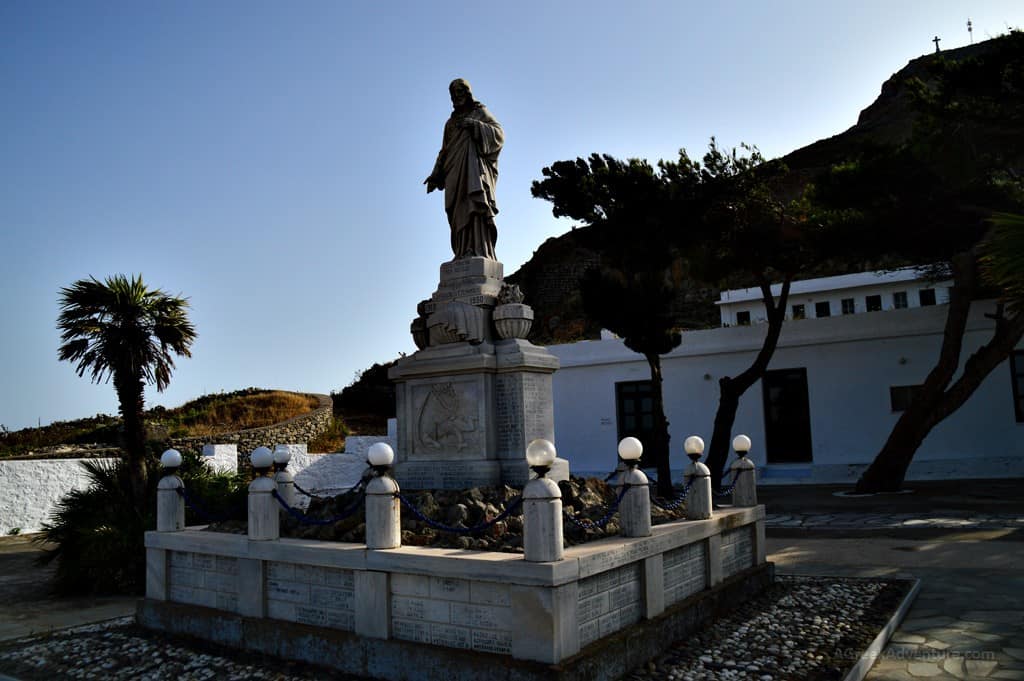 You can even get a small hiking path towards Tripotamos from there. Along that you pass a small chapel with a great view.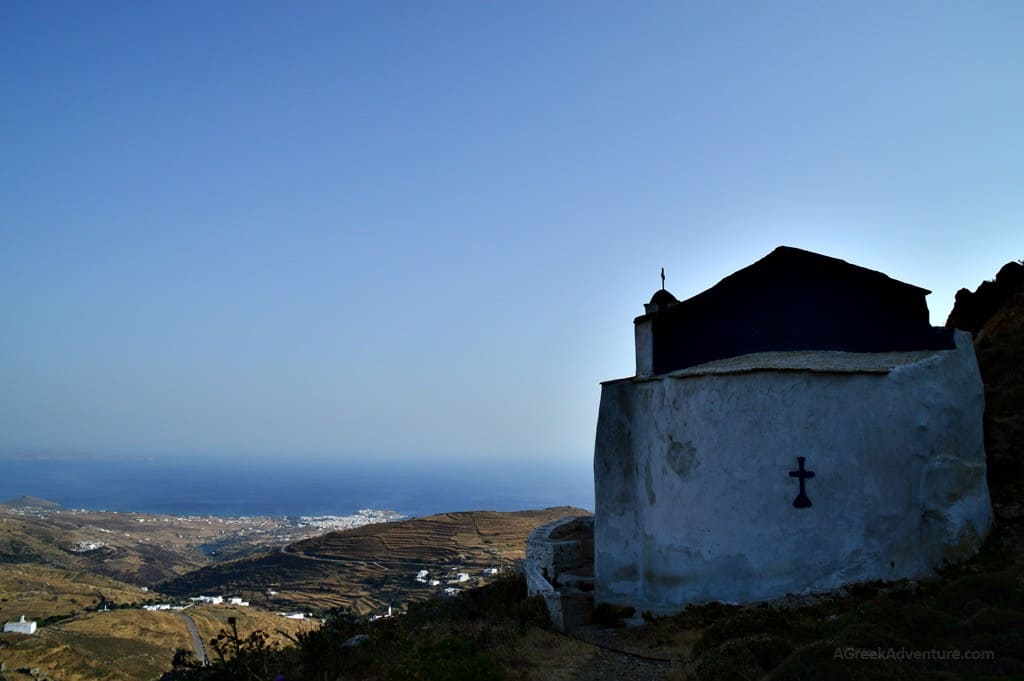 Taking the path to the top is not very time consuming and it will reward you with some 360 degrees views of the area.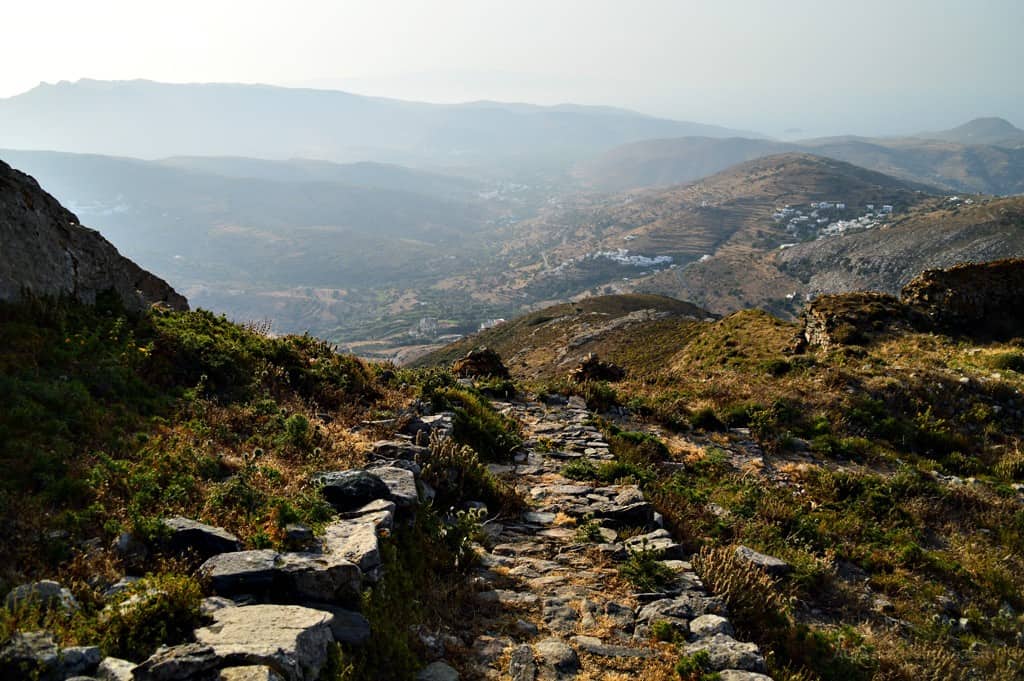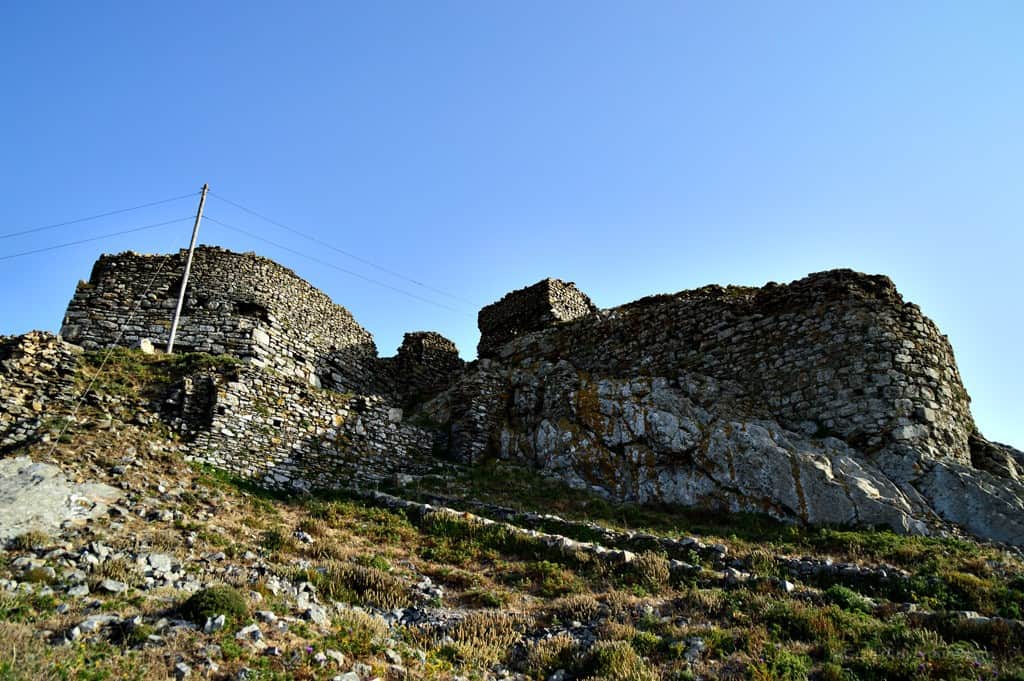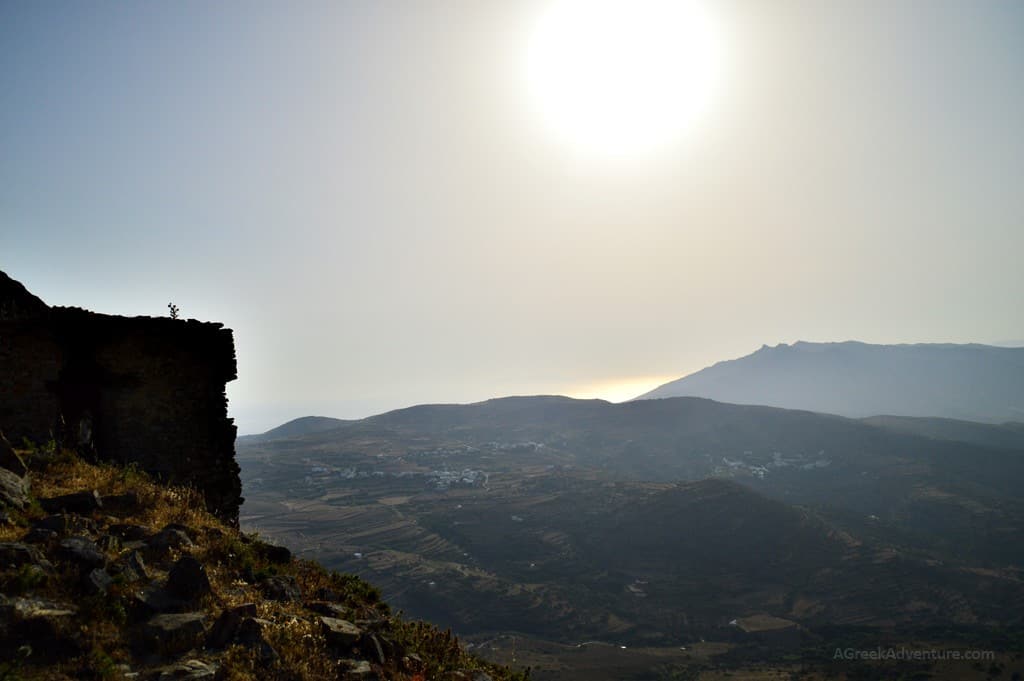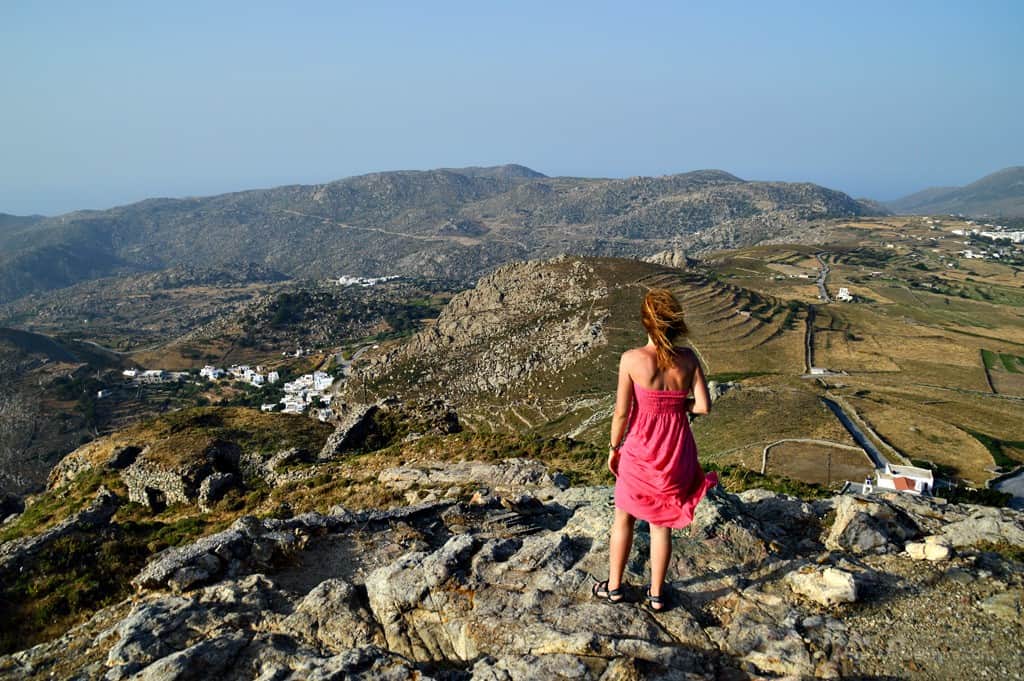 The view is indeed breath taking and you stay there as long as you like admiring it.
Villages of Tinos: Volax & poetry
We've learned that we had to visit Volax village as it had an interesting thing to present to us. We found 2 things actually. Volax is called the village of poems and you are about to find why.
At the village entrance you see an outdoors "store" which sells local herbs that -may- can cure lots of illnesses, at a very reasonable price.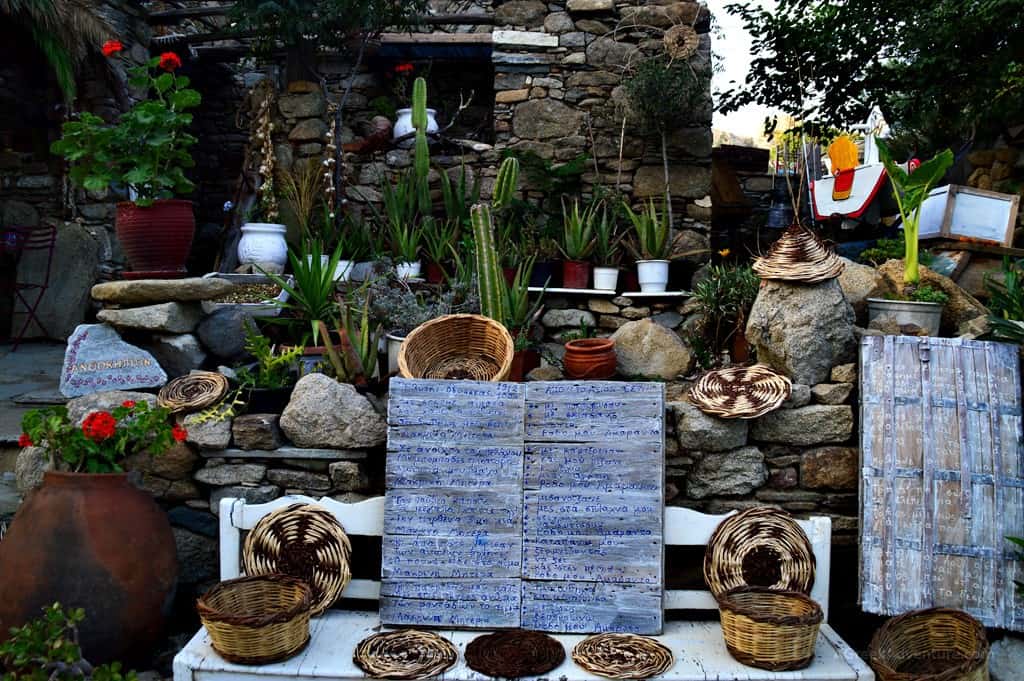 As you walk around the village and especially on doors or walls of abandoned houses, you will see poems of famous Greek poets. That is the work of one person who wanted to beautify the village in that way.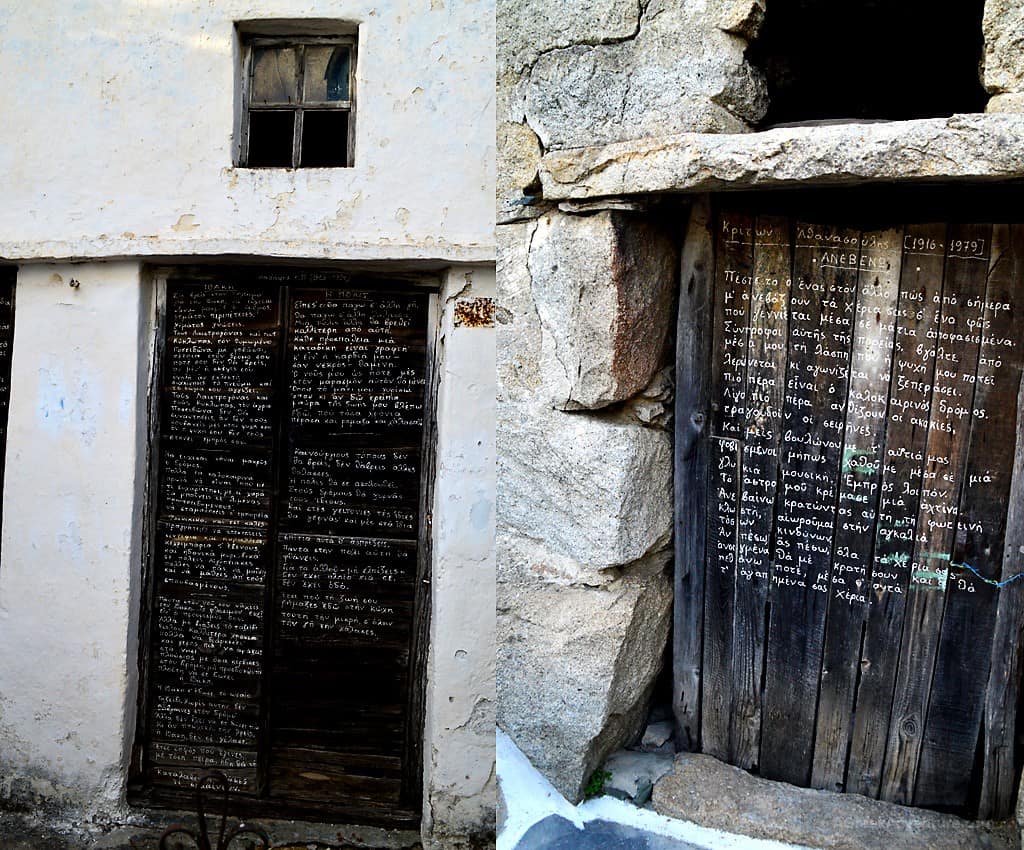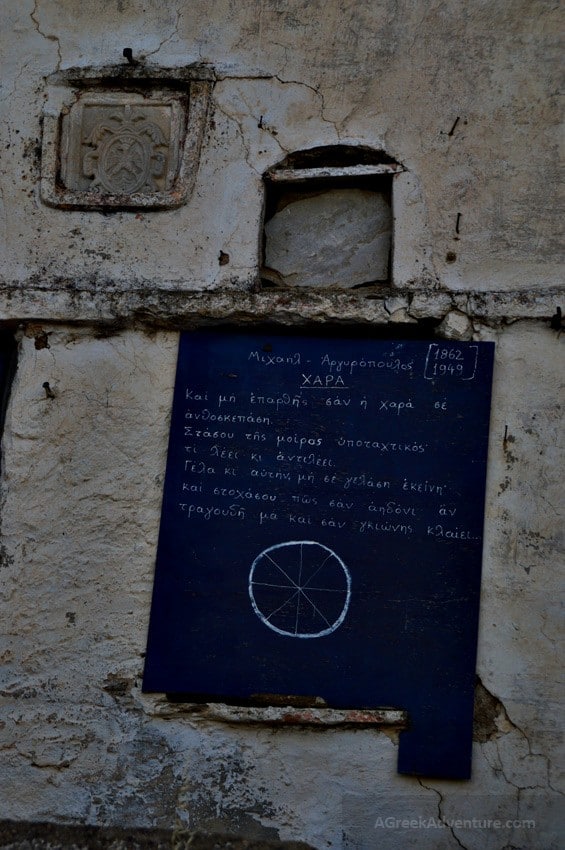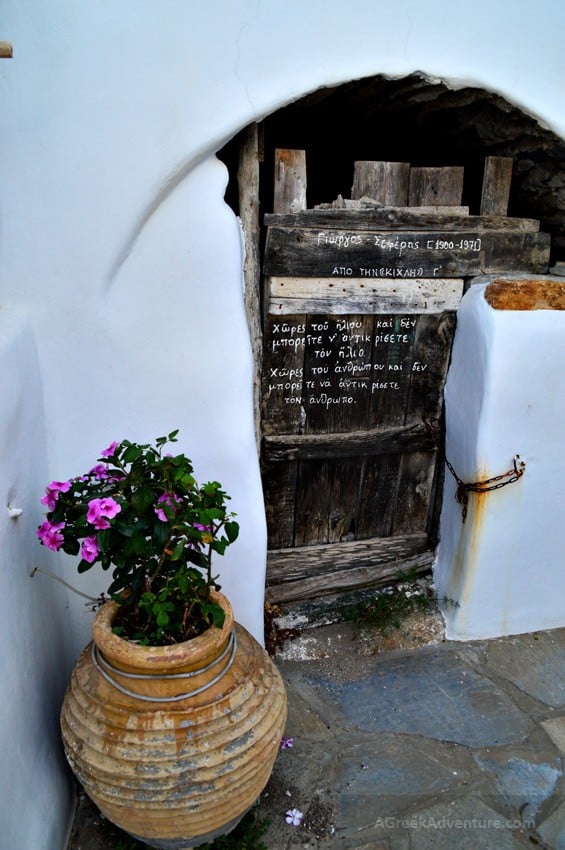 Turning around different corners of the village brings little marvels of beauty.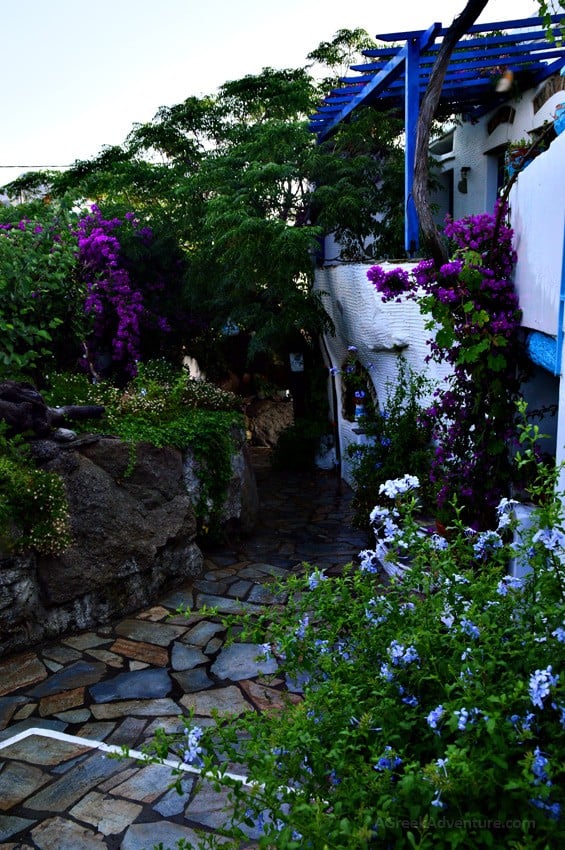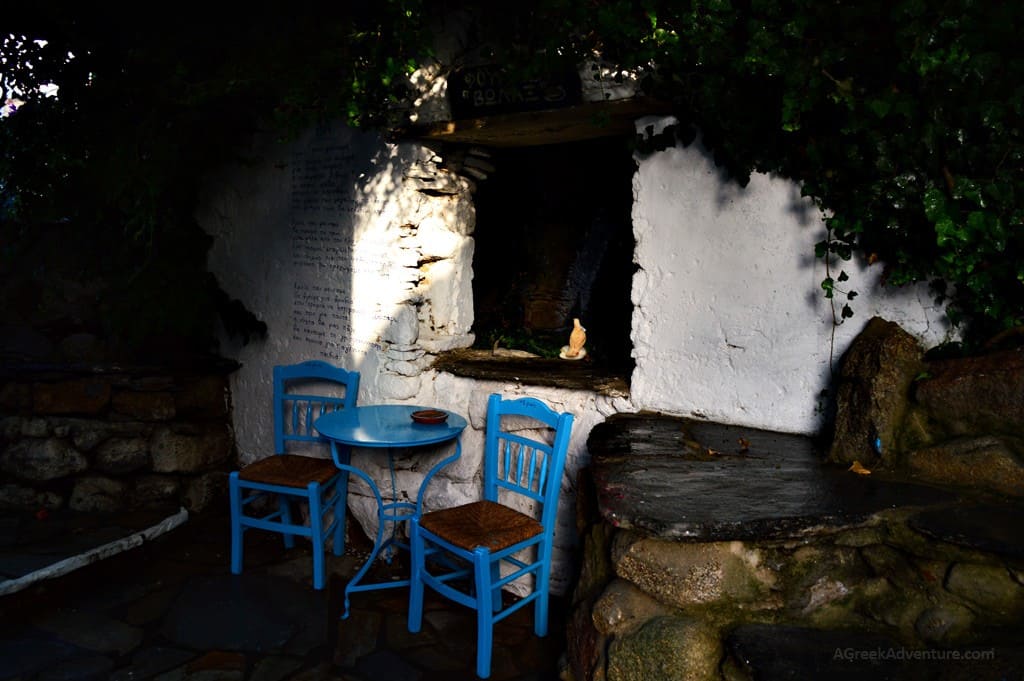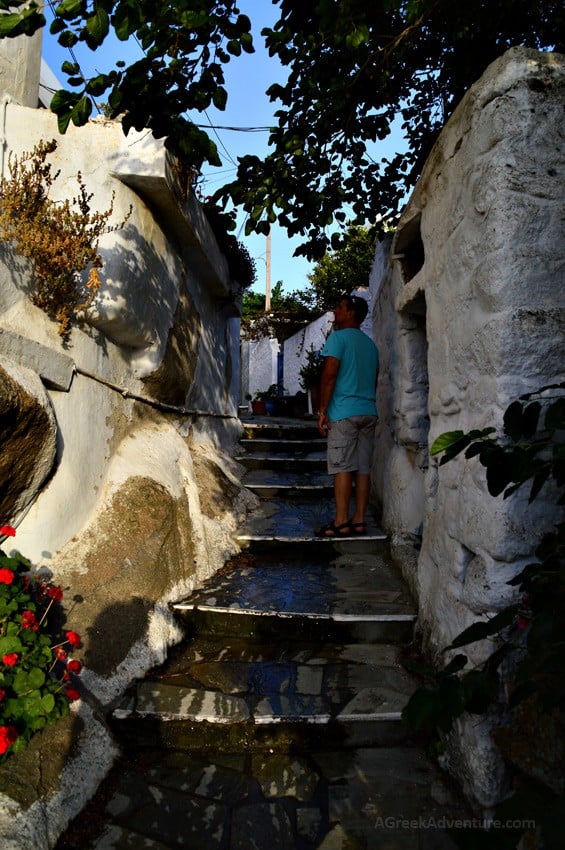 And then around a corner we bumped onto Mr. Antonis. One of the 2 remaining masters of traditional basketry. He allowed us to take a picture of him while working.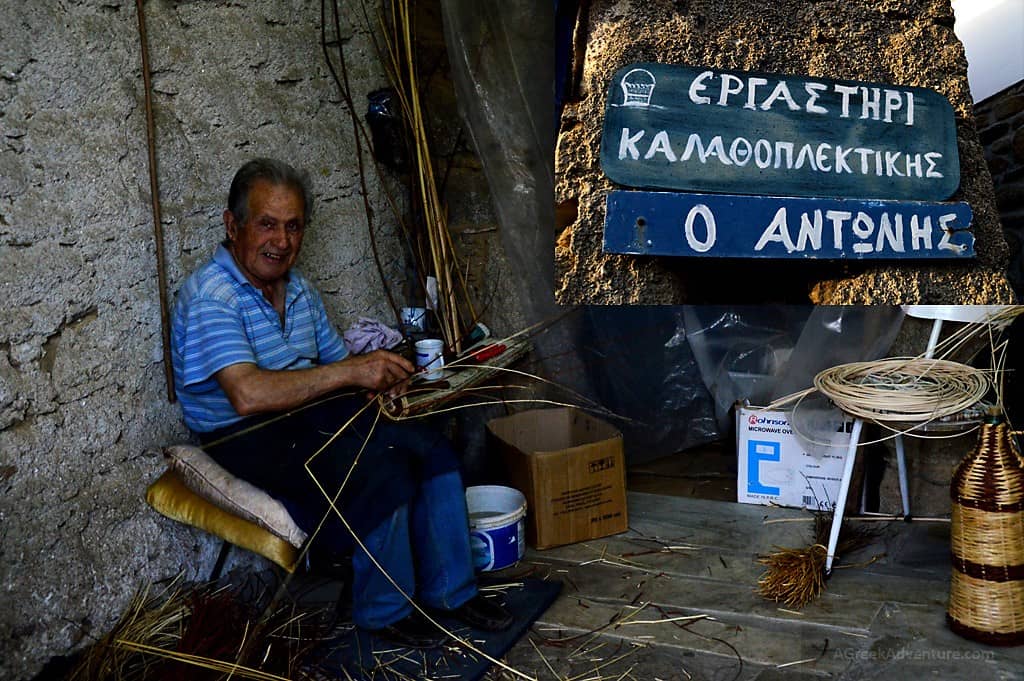 Here are little basket jewels…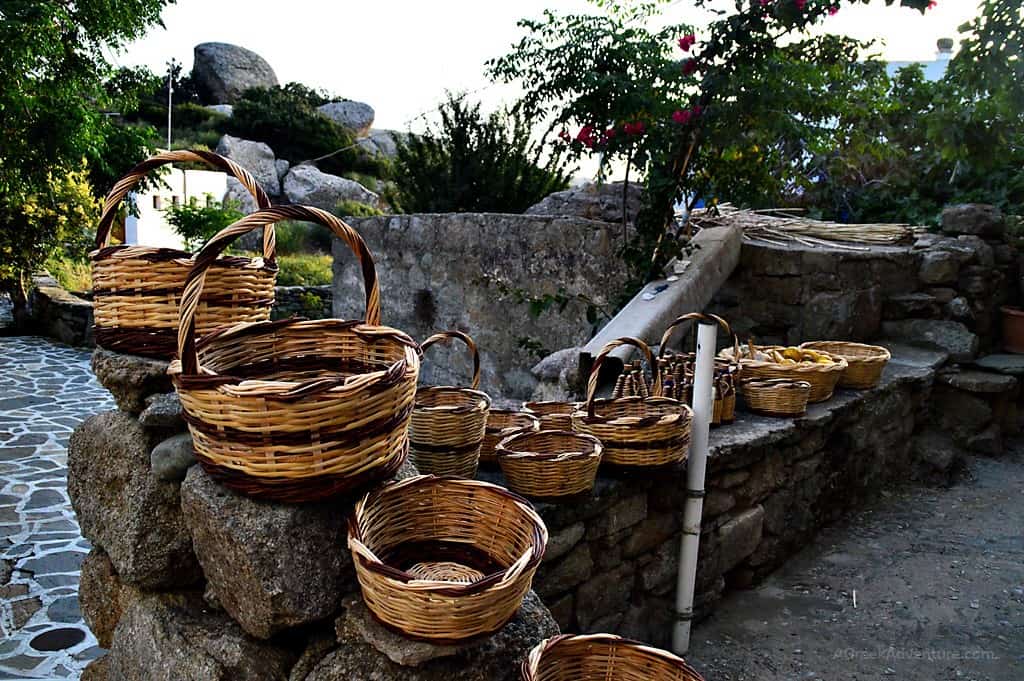 The other guy is this one. Mr. Loudovickos.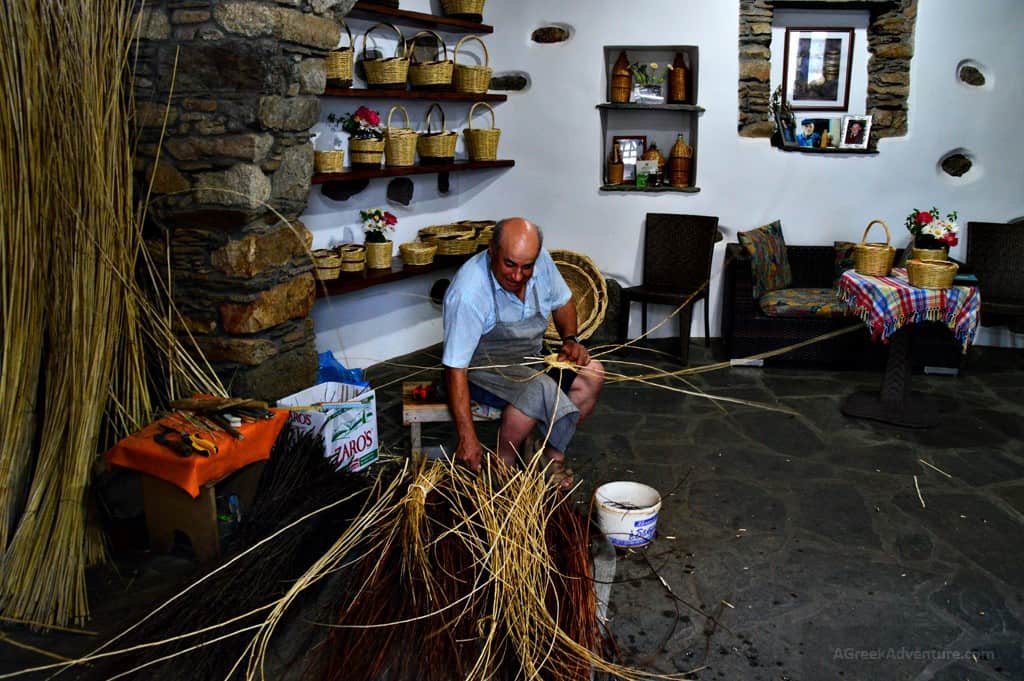 At the village end don't forget to go through this little shop, named "Eros". The owner seemed very friendly.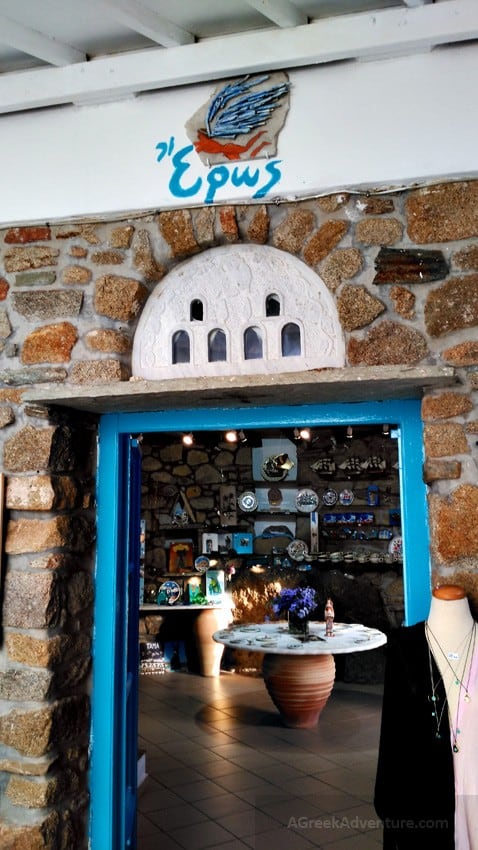 But were these just the only villages of Tinos we visited while there? Certainly not. Stand by for our next article for 4 more locations, plus the amazing Marble Crafts museum of Tinos.
Have fun and don't forget to share this article with your friends.