While snooping around Naxos island, we wondered what were the top things to do in Naxos. The island has many beaches but were there any locations we had to see? We asked the locals and they suggested a few things to cover. Apparently we had to pay a visit to Chora (the capital and harbor or Naxos), to go and see Kouros statue near Apollonas village and the ancient temple of Demetra.
So apart from visiting Chalki and doing 2 different long hiking routes (here and here) it was time for some culture.
Here is the scoop about these 3 things to do in Naxos.
Chora of Naxos
The most famous iconic theme in Chora of Naxos is Portara. It literally means: very big door. When you see it though, you can't afford not to think of it as a star gate out of this world. It is really big (around 6 meters high and more than 3.5 meters wide) and imposing.  Portara consists of four big pieces of local marble. Each piece weighs several tons. Perhaps due the weight of these pieces Venetians could not use it as building material for the castle at Chora. They used several pieces from the rest of the temple though.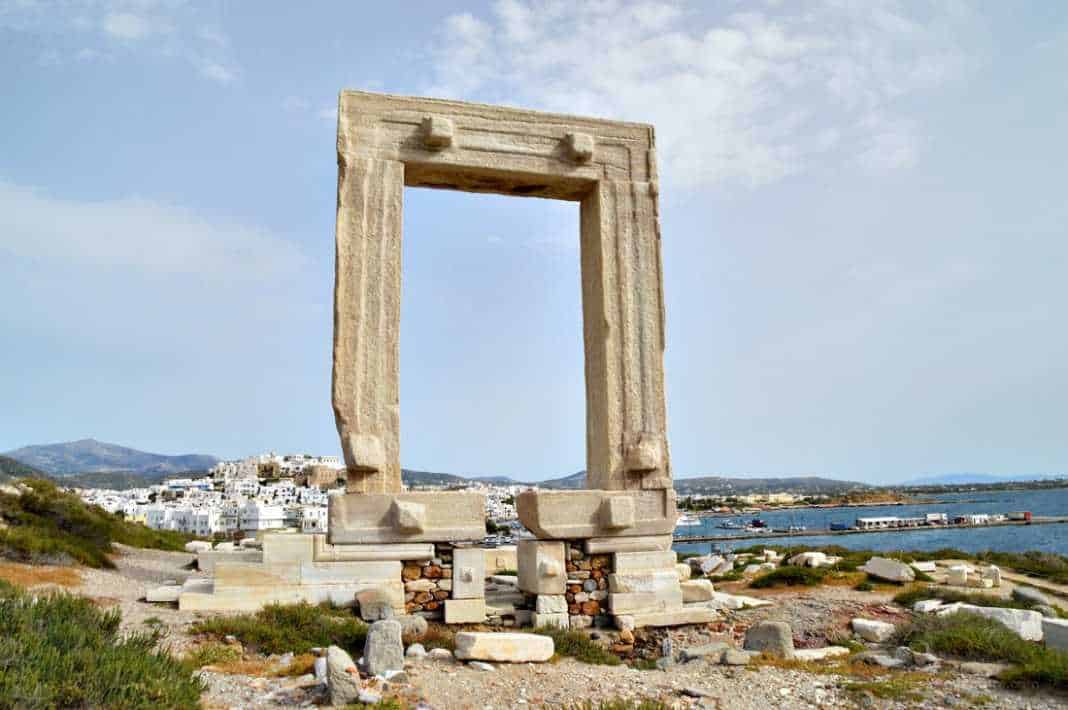 According to mythology it was here where Dionusus, saw Ariadne. He fell in love with her and kidnapped her to be his wife. This is one of the most popular art themes worldwide; the kidnapping of Ariadne.
The location of Portara is on a small piece of land called Palatia, which was once a hill but is now a separate little island connected to Naxos by a causeway.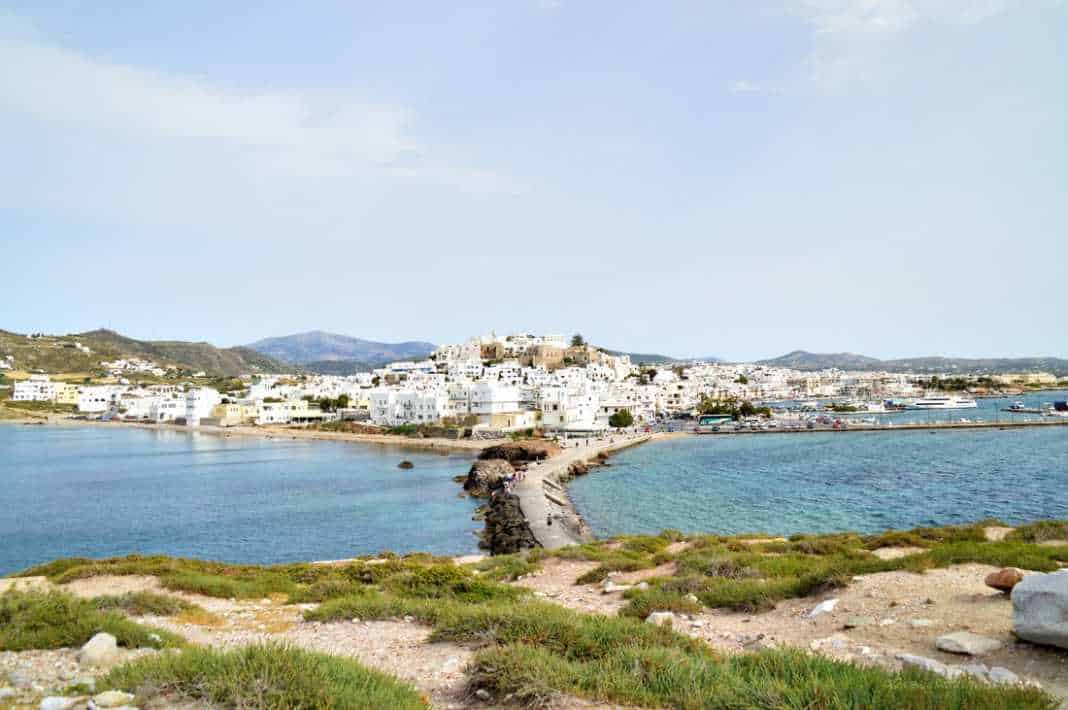 The area of the castle is a typical island build with houses tight next to each other, arches and narrow corridors, while suddenly secret squares and small gardens make their appearance.

Temple of Demetra
This is located near Sangri. It is an organized archaeological place, and is easy to get there either by car or a scooter. The temple dates from the Naxos high point of 6th century B.C. (between 530 and 520 B.C). It is entirely made by white marble. During the 6th century, the ancient sanctuary was turned into a Christian basilica church. There is also a 2 room museum where you can see exhibits of the ancient temple and the Christian one.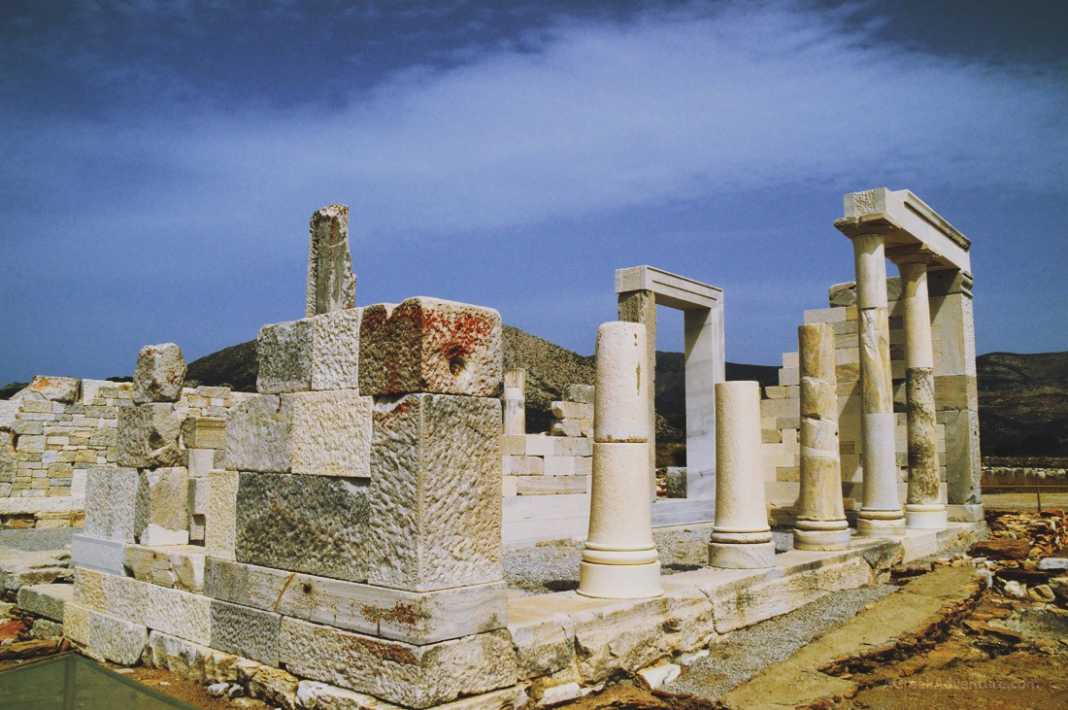 Kouros, near Apollonas
As you approach the village of Apollonas, there is an ancient quarry. There, a 10m long unfinished statue is resting on the ground, maybe waiting for the sculpture to come and finish it. It is rather impressive to acknowledge the size and proportions of it.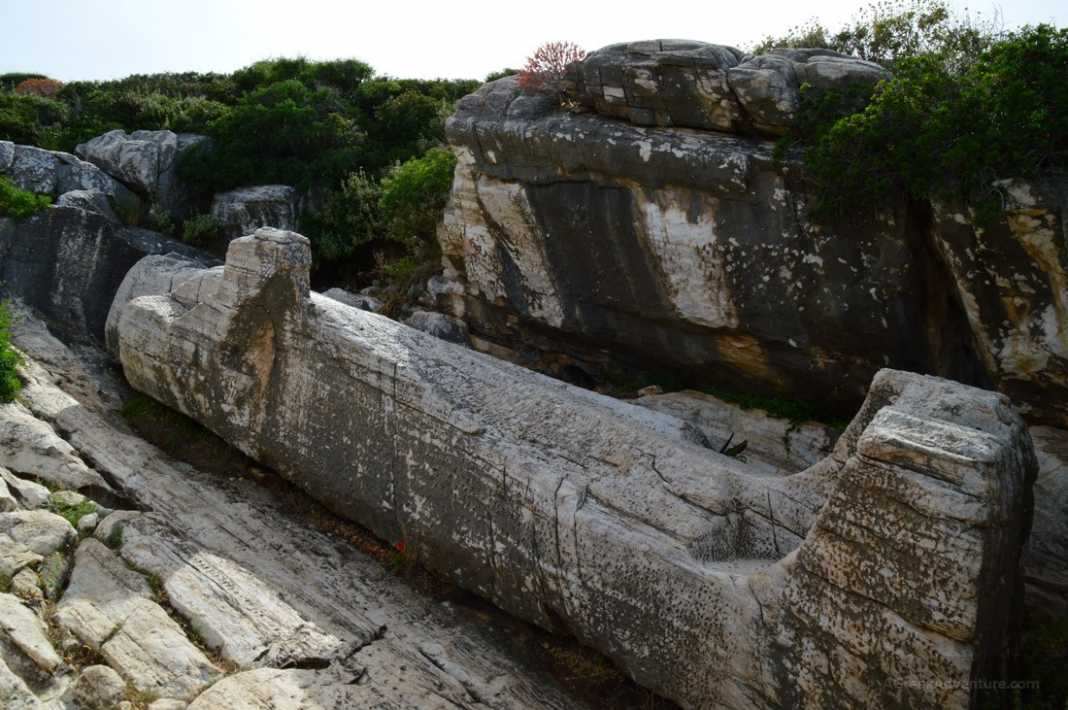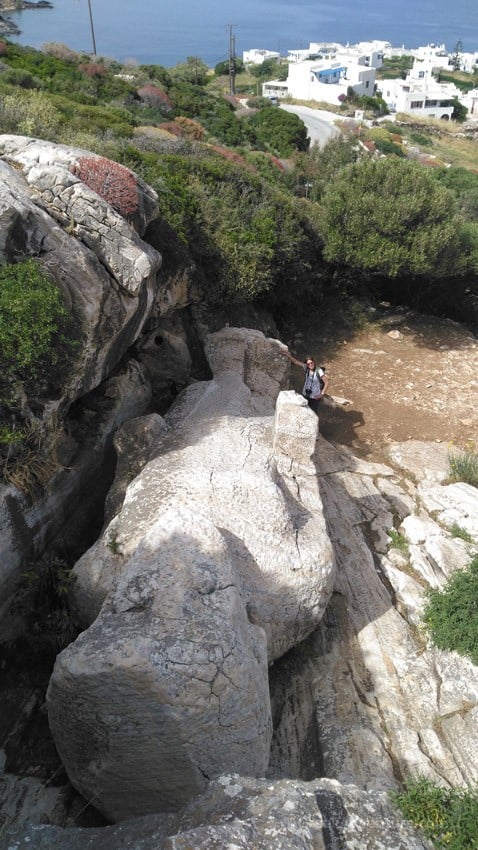 The village of Apollonas is a small picturesque quiet village where you can have coffee, lunch or -why not- a swim to cool down.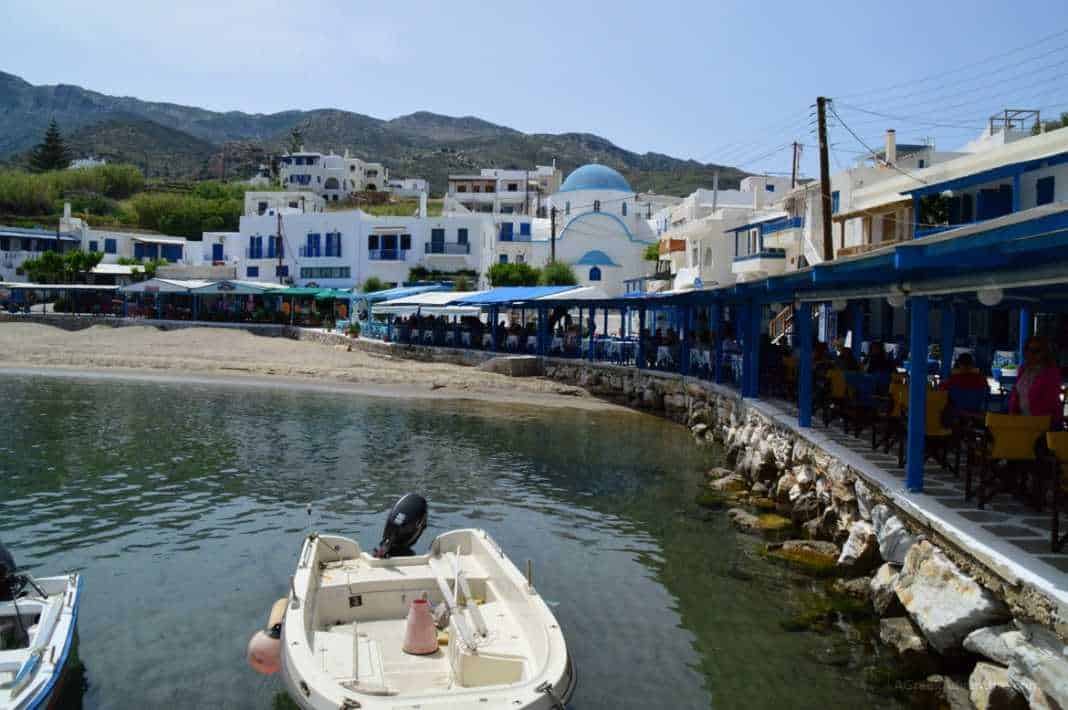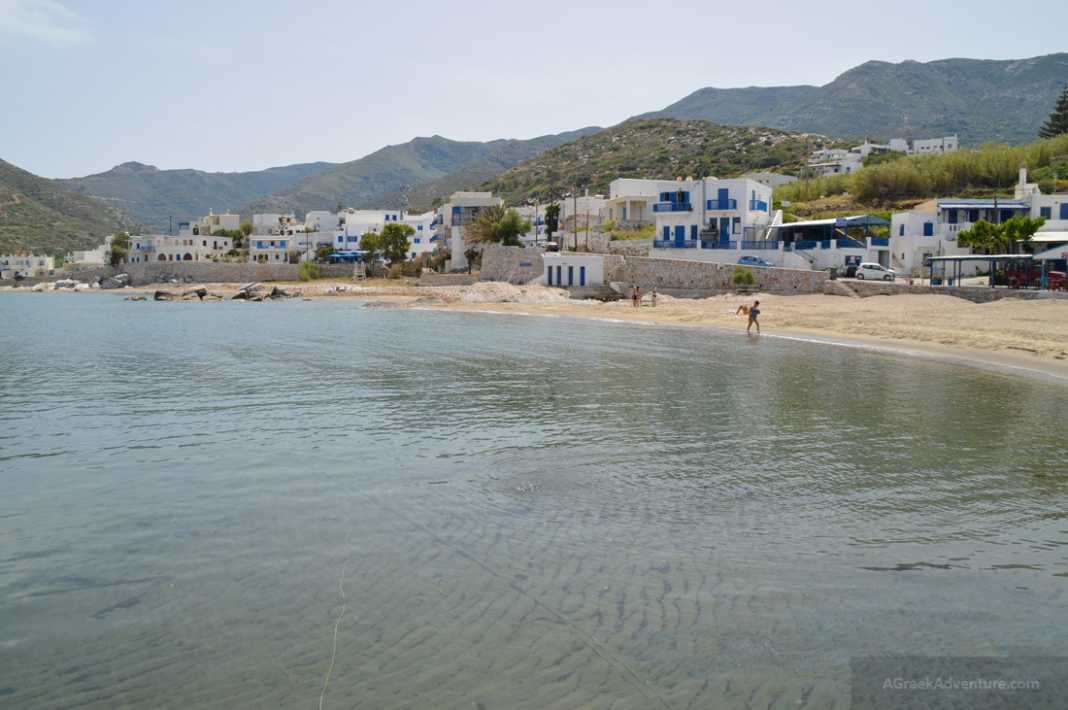 These locations were no more than 30-40 minutes distance from our accommodation at Elaiolithos Luxury Retreat, so we organized the day around them, including swimming at the sea near Chora.
Naxos is such a beautiful island. If you go prepared and with a plan, plus choosing a "clever" base, you can avoid summer traffic jams that are common in such popular Greek islands.
Enjoy summer in Greece!