The action of gorge walking usually involves exploration, discovery, and adventure.
It's an adventure over sweeping becks and challenging borders, discovering the splendid natural features, and exploring the wild and beautiful rock formations within a gorge.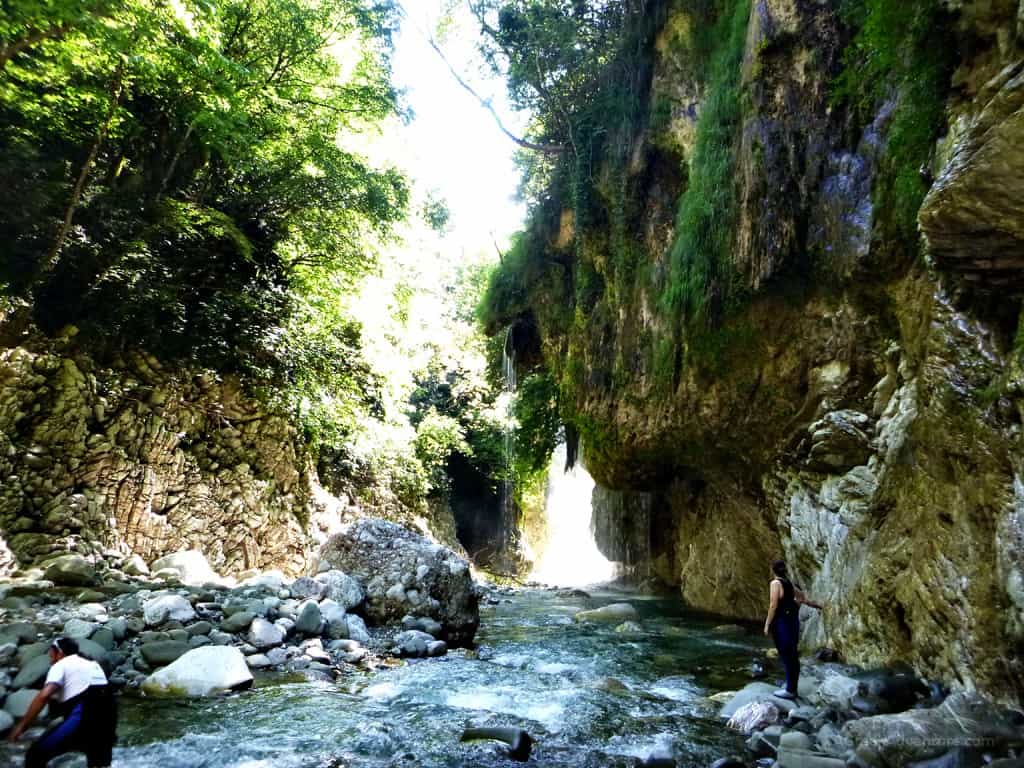 Some confuse gorge walking with canyoning (canyoneering), but they are different.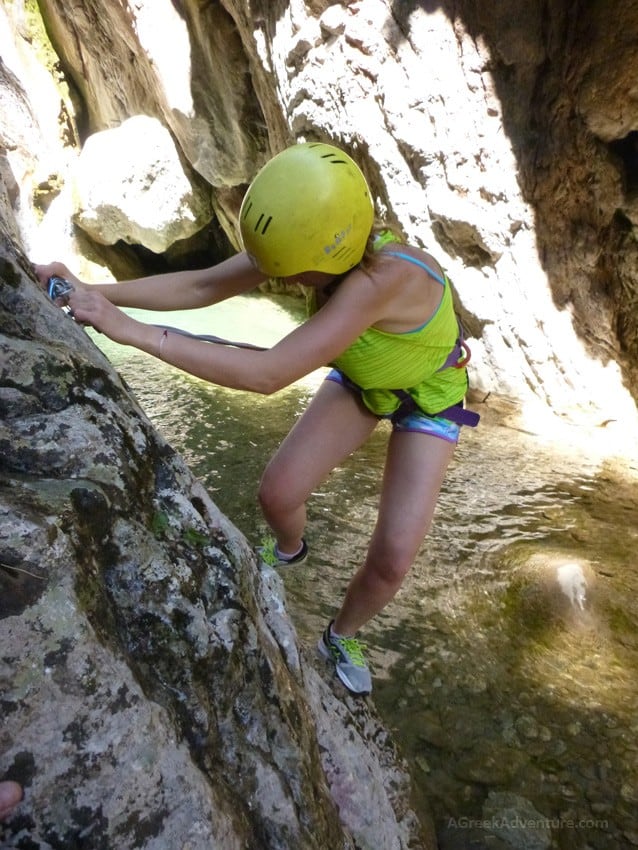 Visitors and trainers can embark on the challenge together and descend or ascend through the ravine to use the obstacles and paths that a gorge has developed over many years.
Our latest gorge walking was in Greece, at the famous Neda Waterfalls. Gorges in Greece are green with really nice clean waters and pleasant to walk through. With Nemouta Waterfalls and Panta Vrehei, they list in the top 3 of walking gorges for Greece.
What is Gorge Walking?
Since a gorge is made up of chutes, natural rock formations, and various challenges to conquer, we naturally want to overcome them.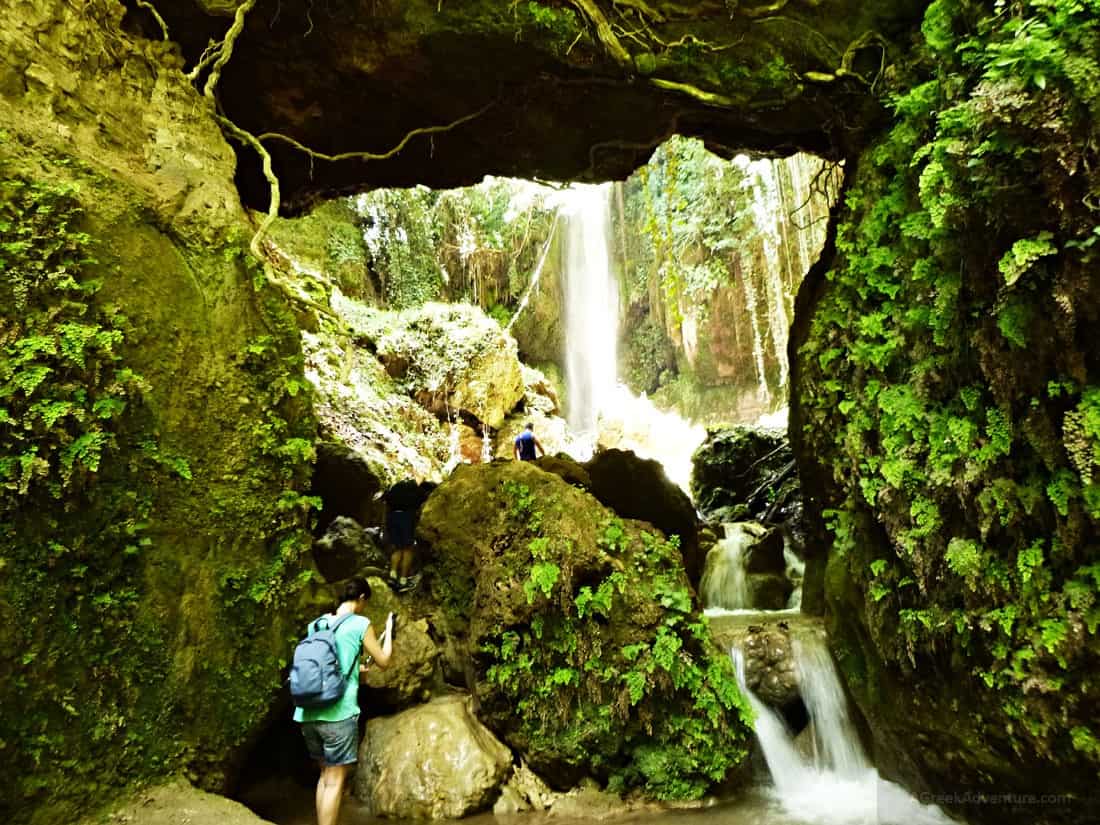 But how can we do that?
The gorge walking activity is much more than the name typically suggests.
Walking is undoubtedly included in the action, and you should get prepared to enjoy yourself as you slide, climb, swim, stumble and scramble your way down or up the gorge.
Every gorge is unique, and therefore each of them needs a combination of techniques to ascend or descend through it.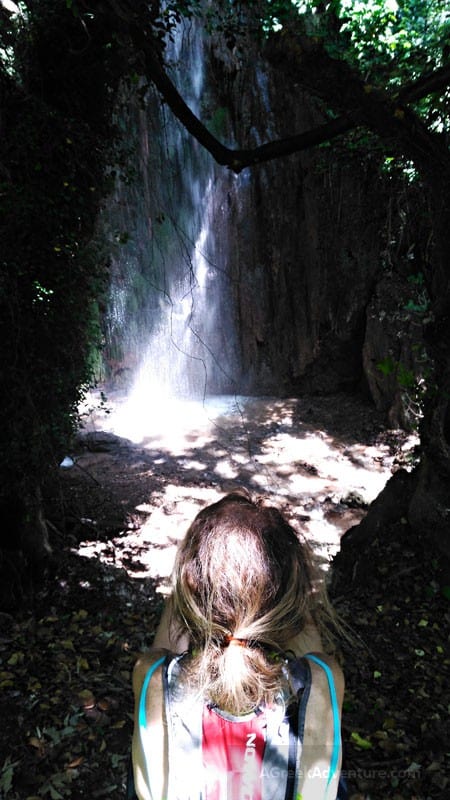 Although it's a challenging and exciting experience, gorge walking is suitable for all kinds of people.
Whether you are an outdoor lover, a fitness fanatic, or a less active individual, you can comfortably do it since no experience is required.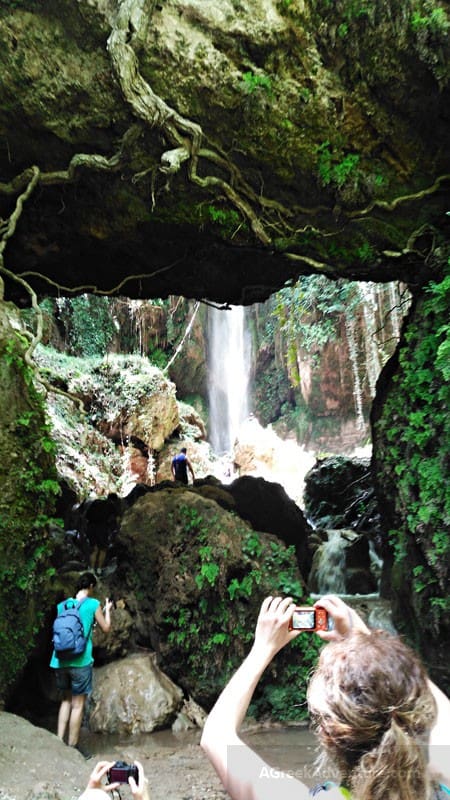 You only need to be in the right place with the best instructors with relevant expertise to have a memorable experience.
What is a Gorge?
If you are new to the gorge walking world, a gorge refers to a deep cleft found between cliffs.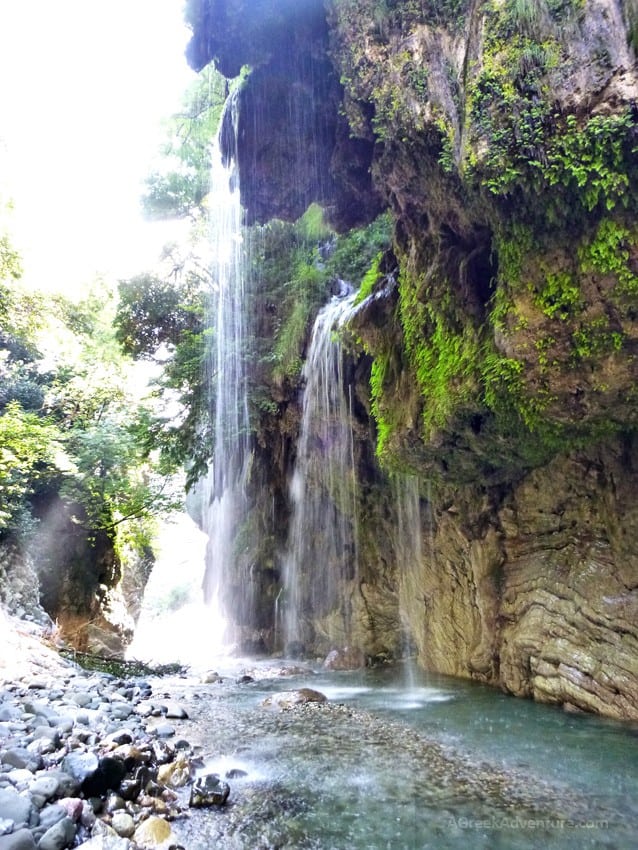 Gorges are usually formed due to erosion from a stream or flowing river over many years.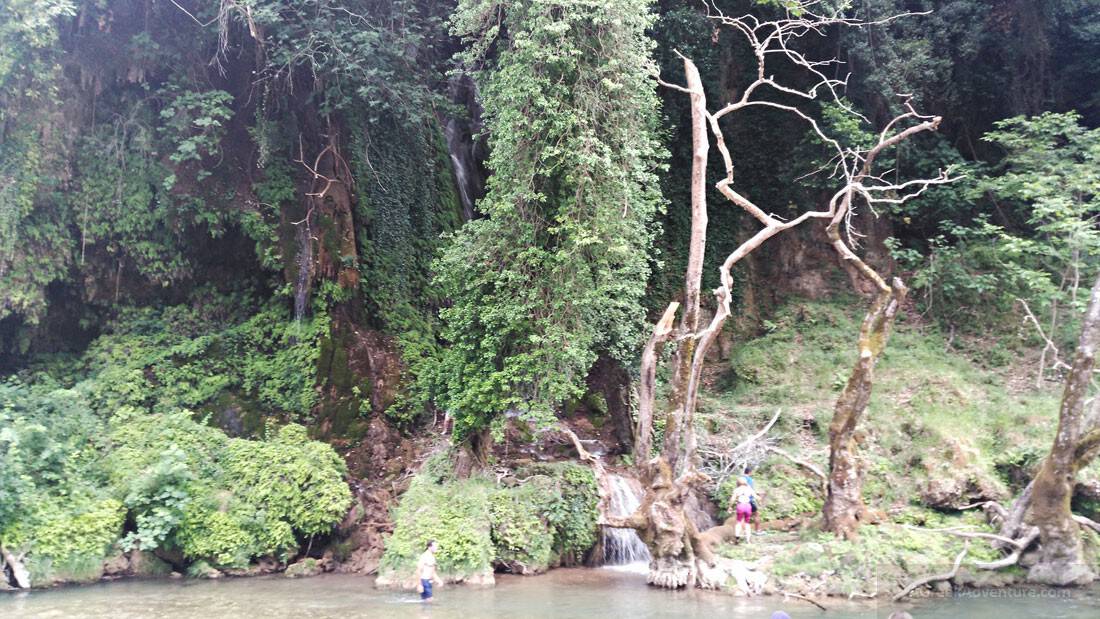 The rock gradually erodes, which leads to a deep void having towering sides.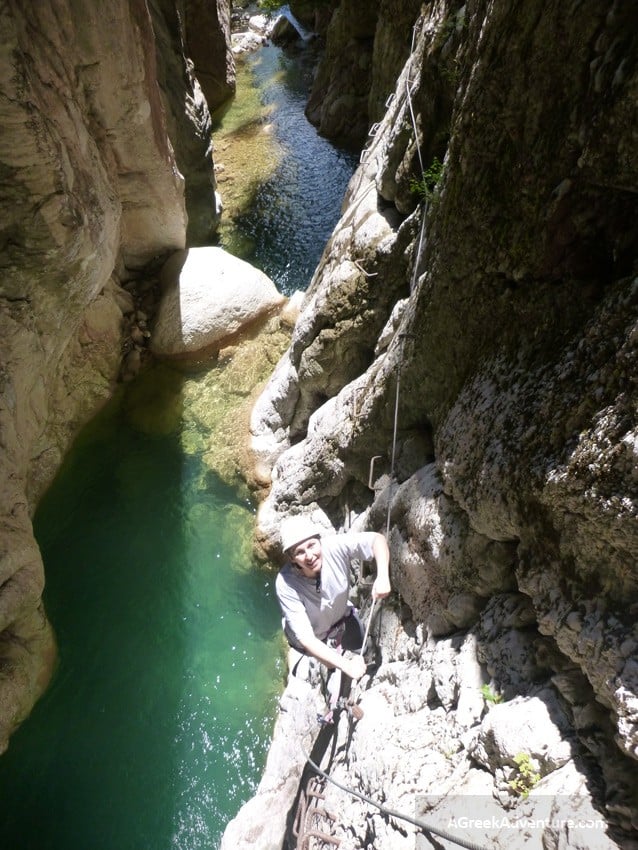 The steep sides typically structure a river; even though you won't find it in all gorges, a stream or a flowing river denotes lots of adventure.
What is Gorge Scrambling?
Gorge scrambling is simply another word for gorge walking, and that's that.
The activity involves both scrambling and walking, and therefore these terms are typically used interchangeably.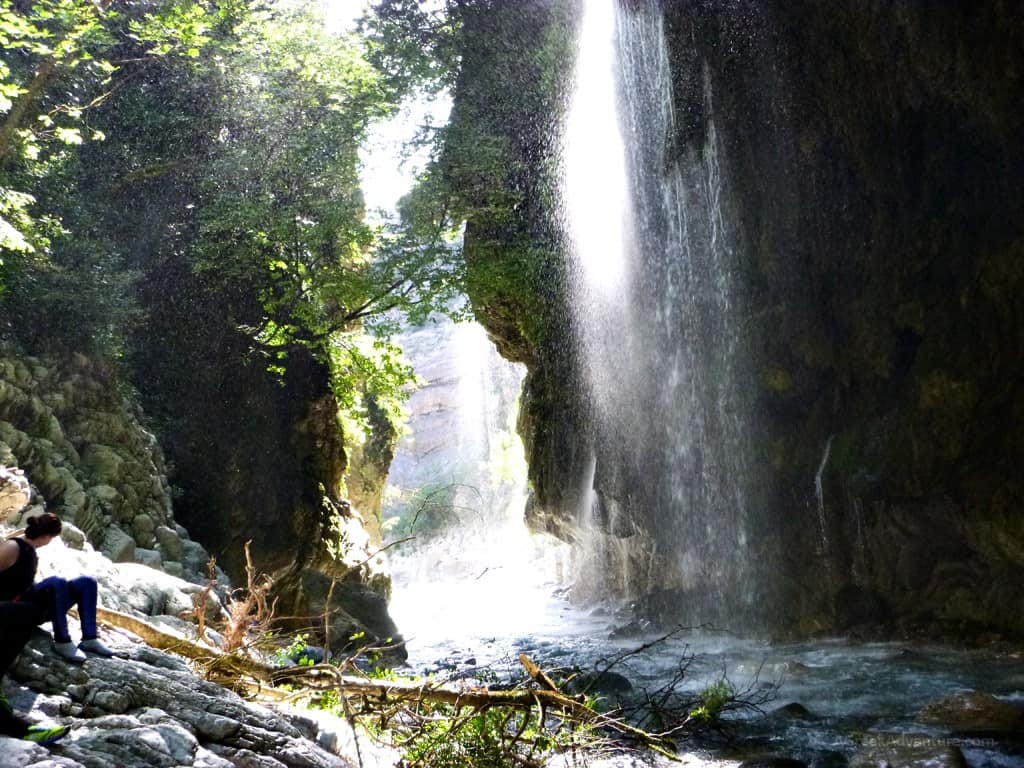 Gorge Walking Gear
There are lots of different gear that are useful when gorge walking, depending on where the gorge is and how challenging the descent will get.
Besides the specifics, several essential bits of equipment will be crucial on almost all gorge walking adventures. Some of them include the following items.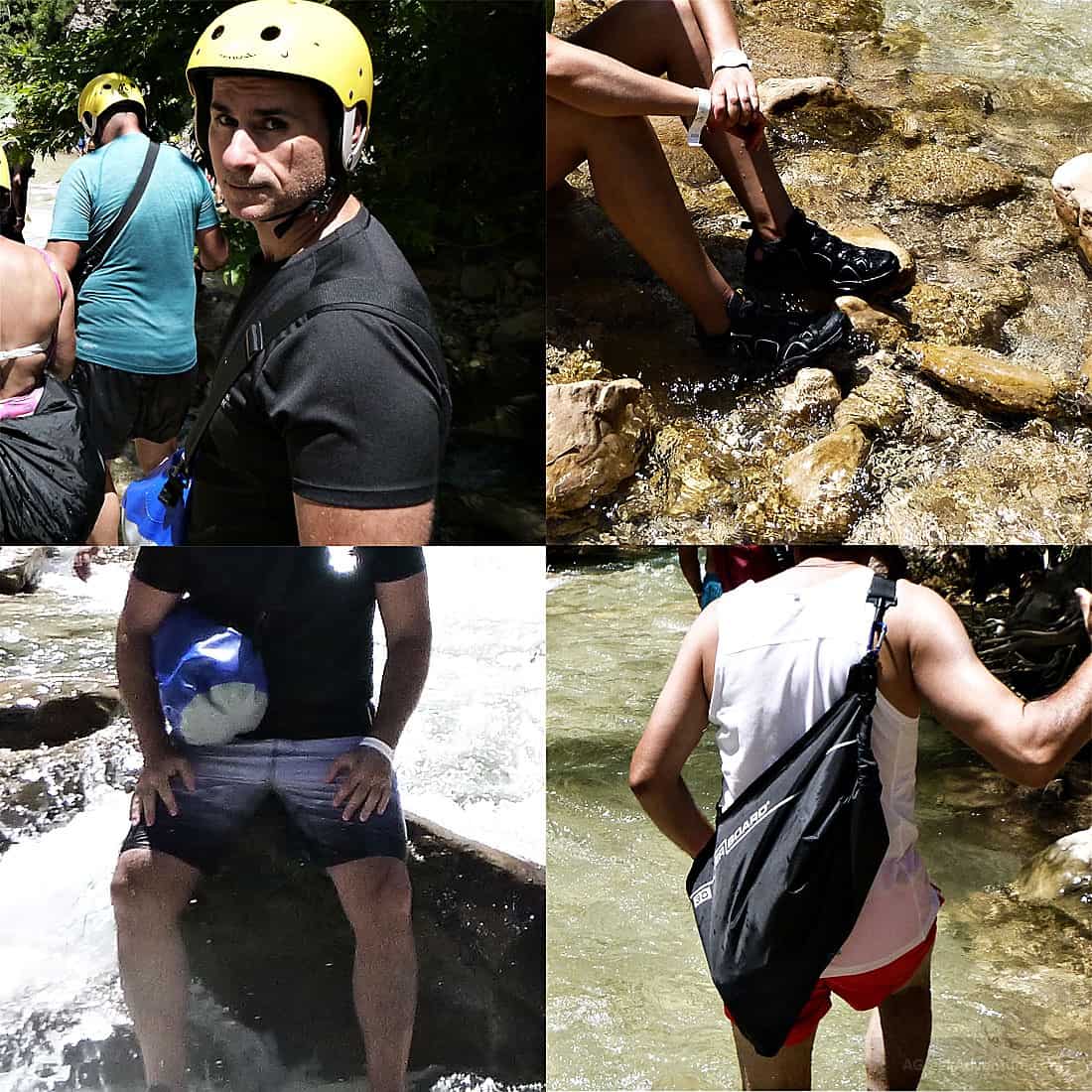 Shoes
Gorge walking sports is an entertaining sport.
However, without the proper footwear, it can be relatively dangerous. Since you will be jumping in and out of water most of the time, you will need appropriate drainage shoes.
You will also need a pair of shoes that don't become too heavy when wet, so hiking boots will not be suitable.
A pair of wetsuit boots may sound like the ideal solution, but they are not. Wetsuit boots are incredibly flimsy, and they will not give you the protection you require.
The best shoes for gorge walking are amphibious shoes because they are light, provide you with a good grip on your outer soles, and have good drainage.
Helmet
Gorge walking is a risky sport, and the chances of injury are relatively high, meaning a helmet is one of the most crucial parts of the gear you will need when going for a gorge walking adventure.
Make sure you select a design that can withstand getting wet and with a bright color to make it easy to spot you in the water.
Rope
Whether you are planning for a very technical descent or not, a climbing rope is essential when you're gorge walking.
You can use the rope to assist the less confident group members in getting down the steep sections of a gorge and any rescue if the need arises.
Again, at the end of your trip, you can enjoy an old-fashioned rope swing.
Wetsuit and Buoyancy Aid
When you are gorge walking, you will get soaked, and this means you will need a wetsuit to protect you against the chills from going in and out of the water and keep you warm enough to carry on with gorge walking.
If the weather is too hot, you can work around the wetsuit with a technical blouse that dries fast and a pair of swimming shorts.
Buoyancy aids are also essential to help you reduce the long swims' effort and keep your head above the water in case of an accident.
Dry bags
Gorge walking is a wild and wet sport.
At times, you will have to walk for some hours before you get to the gorges. It's better to wear your usual clothes during the initial walk and then change into a wetsuit when you are ready to jump into the gorge.
So what do you do with all these clothes, lunch, and your first aid kit? It would be best if you chucked it all in a waterproof backpack.
Dry bags are designed to shield your items from submersion and rain, but they are not meant for long-term immersions.
If you carry any electrical equipment with you during your trip, you should utilize a zip-lock freezer bag or double bag it.
Dry bags are typically designed with PVC welded seams or coated nylon. They come in different volumes ranging from a few liters to sixty or even more liters.
Many dry bags utilize a roll-top closing system with a ring on both sides to help you attach a shoulder strap.
When packing your dry bag, put the hard and heavy items in the middle and surround them with soft things to protect the bag's waterproof lining.
You can trap air in your dry bag you have an additional floating device.
A Belay tool
The other important piece of the abseiling kit is the belay device, especially if you expect lots of climbing, which means you need to know your route.
You will get a variety of belay devices that are significant for climbing. However, with the considerable impact and fairly clear-cut rope work you will be doing during your gorge walking trip, you won't require anything too complicated.
Avoid any mechanical gadgets and keep everything simple.
Like a figure 8, one belay gadget is an excellent idea since it is easy to use, hard-wearing, and doesn't contain any moving parts that can snarl upon you.
A Gorge Walking Guide
Before you embark on any gorge walking adventure, you need to know the routes to use and have an idea of the difficulties you will encounter.
The last thing you want is to head out only to realize there is an obstacle you cannot handle, or there is no way to climb out a gorge when you are halfway down.
That makes a gorge walking handbook, or at least a comprehensive internet search, crucial.
Good guidebooks will provide you with pictures of the key obstacles, the height of all the drops you will encounter, route maps, as well as where to get in and out of a gorge.
Most of the guidebooks typically cover an entire region as opposed to a single gorge. They can be an excellent inspiration for any future gorge walking trips further an area too.
Safety When Gorge Walking
Most of the gorges you can visit are found in the undeveloped and wildland. Although most of the waterfalls are beautiful and peaceful sites, exploring them might be dangerous.
Some people have been hurt while hiking waterfalls.
Even if you believe nothing wrong can happen, these environments are unpredictable, and the probability of something happening when exploring different waterfalls is excellent.
Therefore, it is essential to exercise caution when climbing and to hike to ensure you will be well and safe enough to enjoy the waterfalls once you reach them.
Here are some simple tips to remember on your next gorge walking trip.
Dress appropriately – Put on the right footwear for waterfall climbing and avoid loose clothing that can catch on branches.
Carry a snack – To avoid running out energy once you get halfway through your trail, carry with you fruit snacks, an energy bar or any other edibles with high calories.
Hydrate – Drink some water before you start hiking and afterward as well. Dehydration will typically reduce your stamina and lessen your overall experience.
Know your trail – Ensure that you know where you are going. Once you have a log, guide or map, it will assist you to get to the area you want to go. Most of these places are surrounded by large portions of wilderness, and you can easily get lost. To avoid this, use a specific trail and remain on it.
Avoid going on your own – If you are planning to go climbing or hiking, it is advisable that you bring a family member or a friend along. If you injure yourself, fall or get lost, having somebody with you will save your life and your sanity as well.
Know the season – If it's a rainy season, avoid creek-walking in a narrow valley. Deep narrow gorges and high rain cause flash flooding. Look out for mud during springtime and ice in the winter. Also be careful of the hunters especially during hunting seasons.
Know the area – Before you head out, know where you can get medical attention in case of an emergency. Research for any dangerous wild animals in the areas, and also know whether hunting is permitted in the area.
Cell phone – Although most of these areas have no mobile phone reception, make sure you carry your phone with you to be safe.
First aid kit – If something happens, and a member of your group is injured, having a first aid kit in the car or with you will save the day.
Don't carry lots of luggage – If you are exploring or climbing a dangerous region, avoid holding your sunglasses, water bottle or camera to keep your hands free. That will help you in breaking a fall, balance or even hanging on for your life in case something happens.
Famous Gorge Walking Locations
Gorge walking around the globe will offer you a wide range of unique experiences. Whatever you are looking for, there is a gorge walking area somewhere waiting to get discovered.
So polish all your gorge walking skills, pack your hiking gear, check out this guide for some of the best spots, and start planning your memorable overseas gorge walking trip.
Wannaka, New Zealand
If you are planning to go to New Zealand, then Wannaka is the area to visit.
Located in the Southern Island of New Zealand, this place is surrounded by the remarkable Southern Alps. Here, you will discover all the gorge walking adventures you could wish for, such as fun slides to huge waterfall abseils, tight squeezes, and huge jumps as well.
Utah, USA
Gorge walking around the world can never be complete without visiting the USA.
Here, you will find lots of hiking areas across the country, although any adventure in this place should start with a trip to Zion National Park located in Utah.
Water, wind, and geological movements have typically structured the Utah landscape developing deep inspiring slot gorges unlike anything else you will discover in any other part of the earth.
Zion National Park provides you with a combination of challenging routes and exceptional natural beauty, making it the spot to begin any gorge walking adventure in the United States.
Arenal Volcano, Costa Rica
Although gorge walking next to a volcano may not seem like a good idea at first, once you see the many fun features you will play on, you will warm up to it.
Here you will find a variety of huge waterfalls and tons of abseiling to visit, along with a decent amount of jumps that will need pretty advanced hiking techniques, all located in the beautiful green scenery of Costa Rica's jungle.
Nepal
This country may not be on your gorge walking radar, but you can visit this gorgeous mountain playground if you are gorge walking around the globe.
The gorges located in central Nepal near Jalbire are the spot to head for during your first gorge walking adventure.
This place has various fun chutes that make you feel like you are at a water park as you head down the spectacular natural gorges.
Besides, you will also find the typical jumps and drops you would ask for, making Jalbire a concealed treasure among the best gorge walking spots in the world.
Kawasan Falls, Philippines
With the inviting lush jungle vegetation and turquoise waters, Kawasan falls in the Philippines are a steamy gorge walking paradise.
If you are gorge walking around the globe, this is a spot you won't require your standard gorge walking gear.
The Philippines' hot climate and warm waters mean you will do your climbing and hiking without a wetsuit, and the low-height gorges typically make abseiling attire unnecessary.
There are no extensive, technical features in this place, but it is a playful gorge walking spot with a great emphasis on fun.