Skopelos is the island where Mamma Mia musical movie was filmed at. The exact location is the cliff/rock where Agios Ioannis church is situated.
The surrounding "beach" is beautiful but really "rocky". Yet, the rock itself looks like it was placed there by a higher force.
Skopelos is a spectacular island with many activities to do. You can read just a few of them from here and here. Lots of green and great beaches. It is also close to Alonissos (for a day trip).
Where was Mamma Mia filmed
As in many movies sets have been used. This is the location and the cliff but in a Hollywood movie the church looks bigger and some other things were added.
The cliff top is excellent for some great 36 photos and nobody can deny that, but -please- don't expect to find everything as they were in the movie.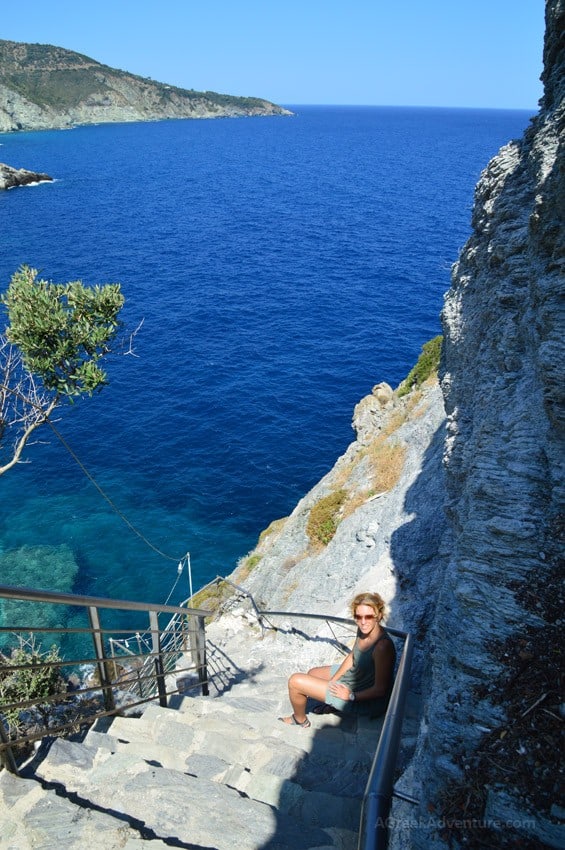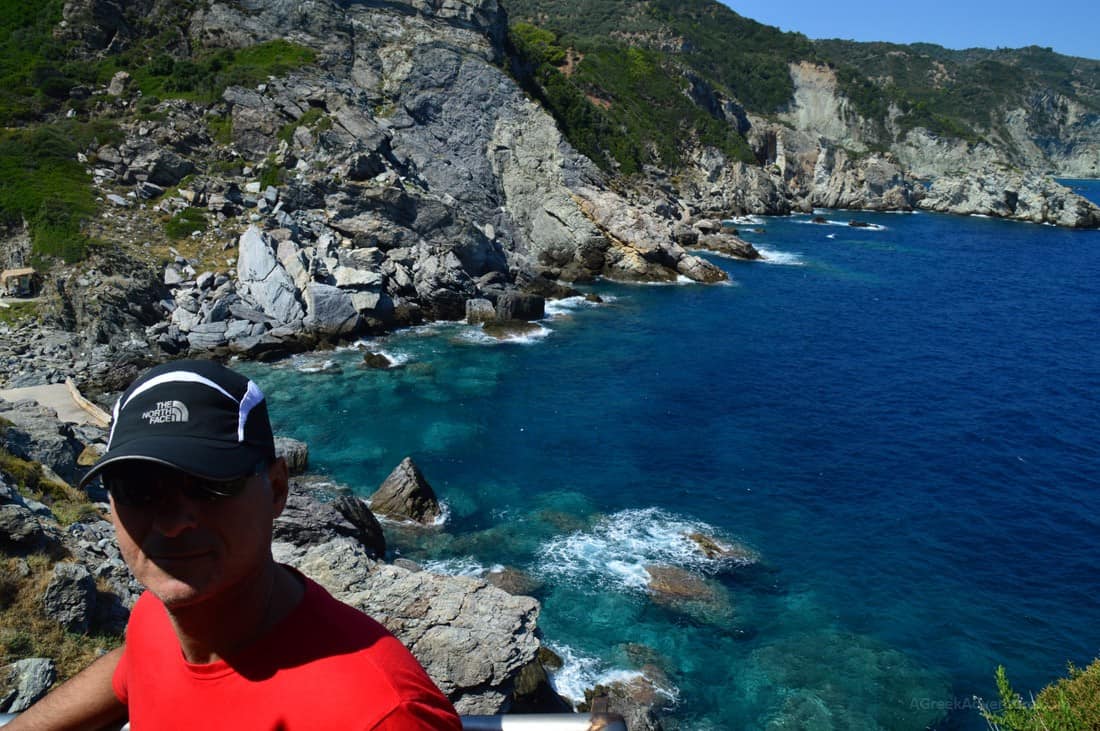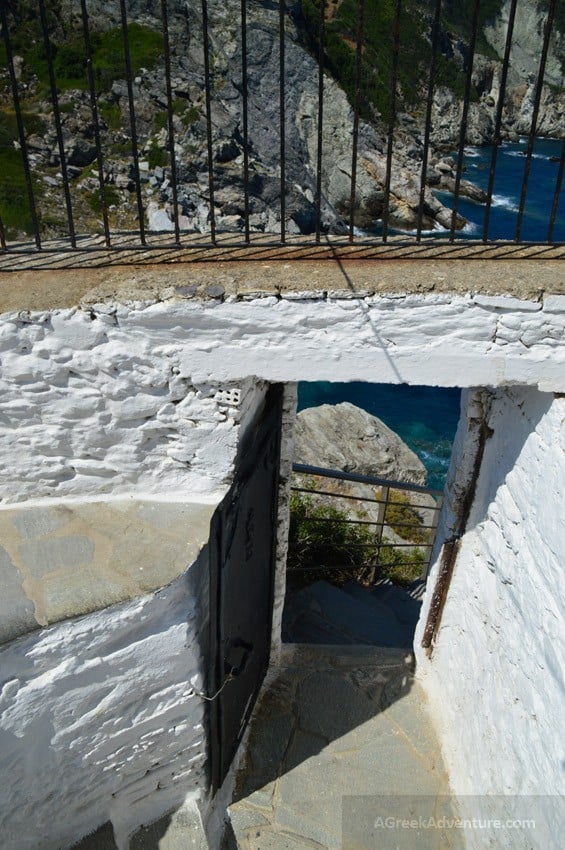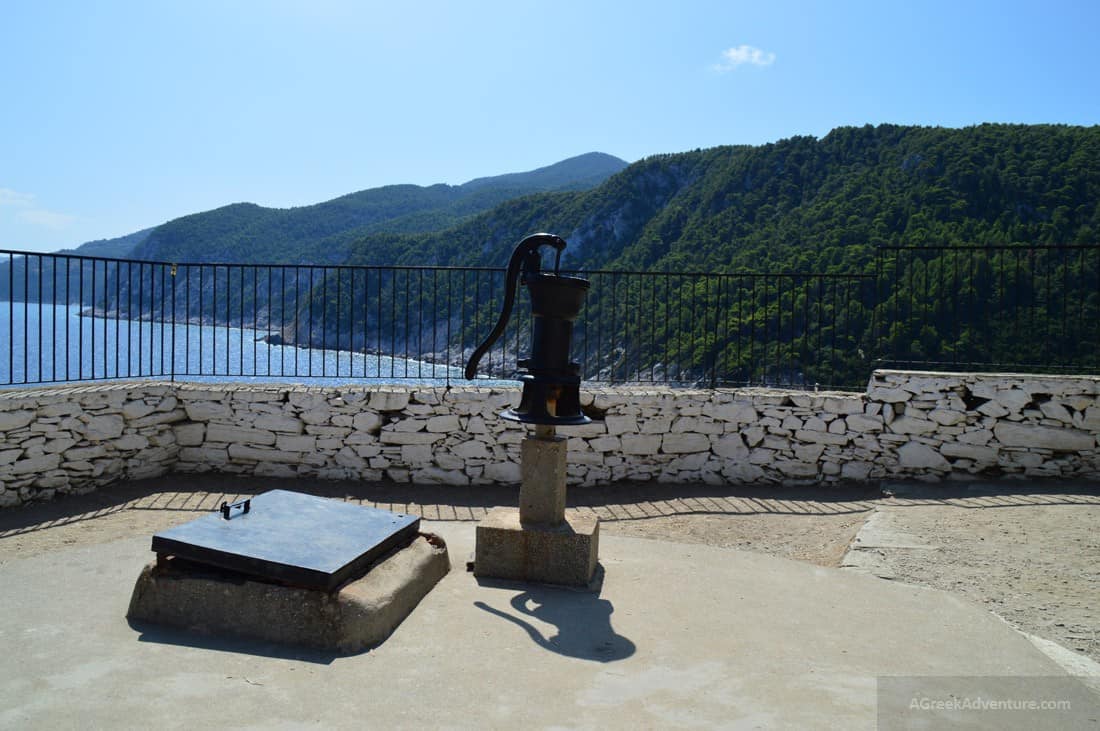 Is Skopelos only related to Mamma Mia?
Certainly not. The island is suitable for at least 5 days of vacations, since there are lots of beaches and activities.
Locals insist on that and they are right. Do allocate 1 day for Chora of Skopelos.
Highlights of Chora of Skopelos
Chora is nicely arranged and good to spend a day or night there. It is not crowded and has some locations where you can see the whole city from above.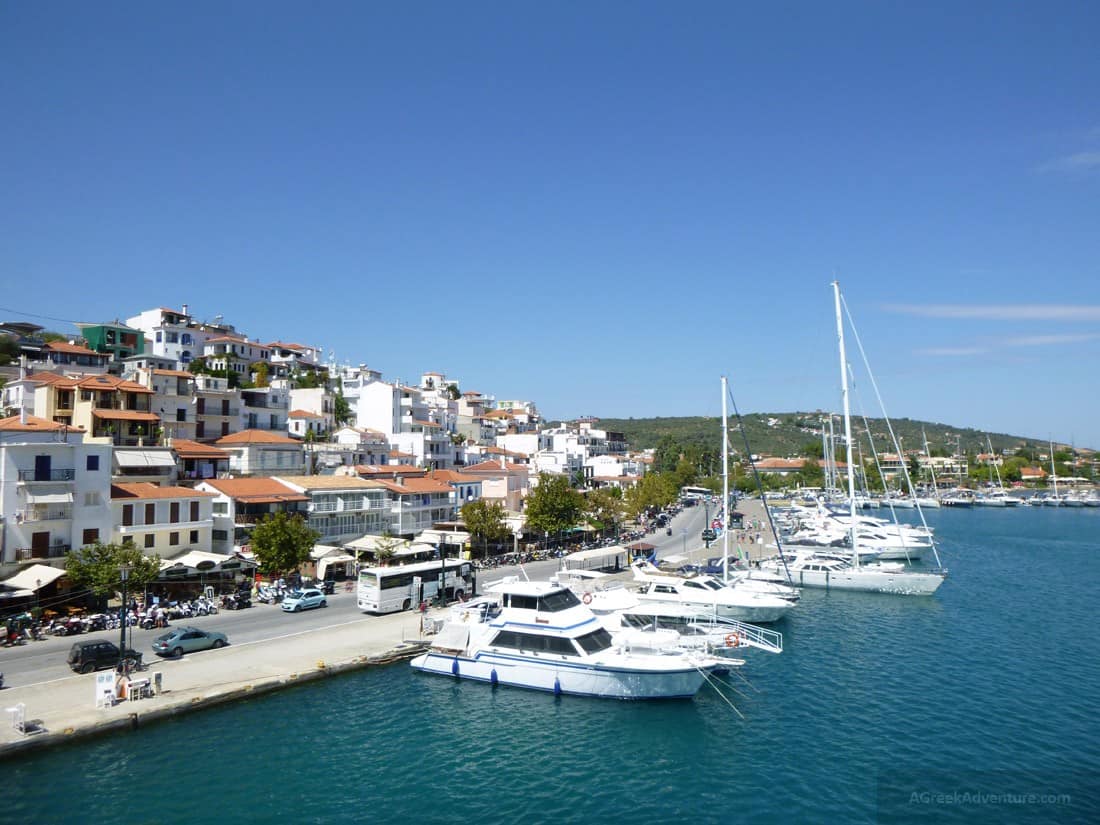 One famous location is another church, also based on a hill and a popular one for weddings.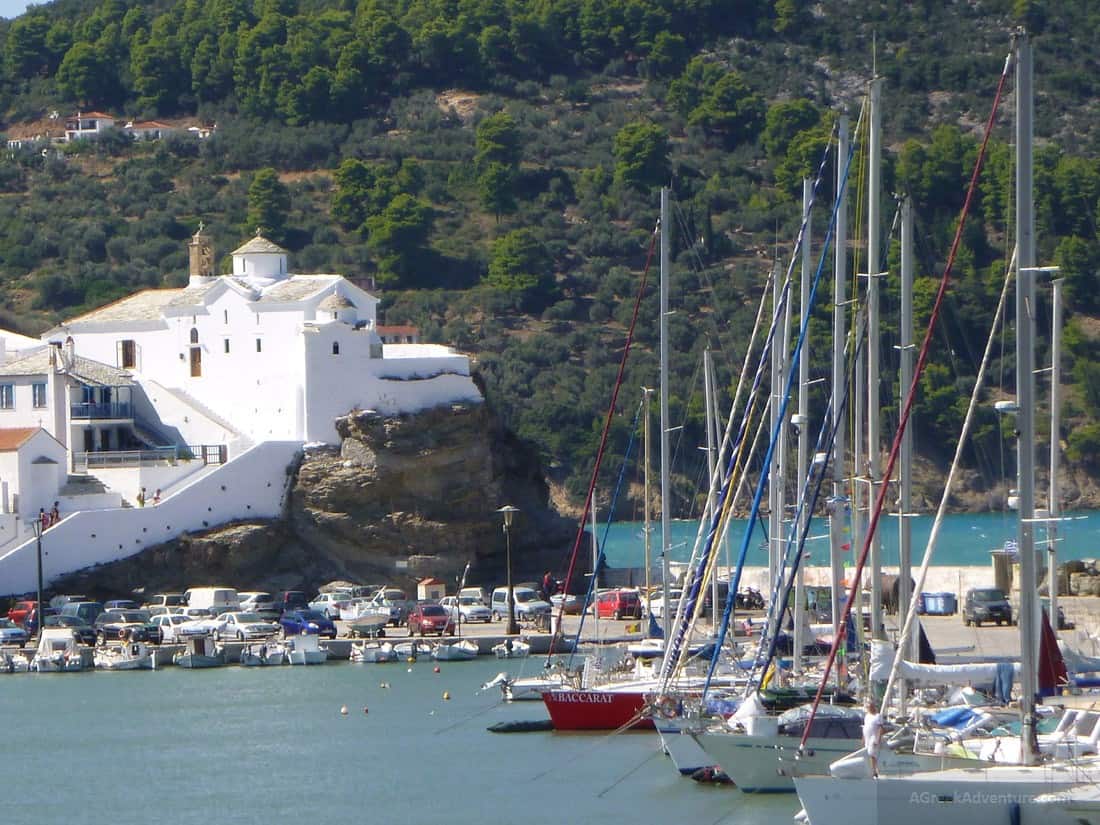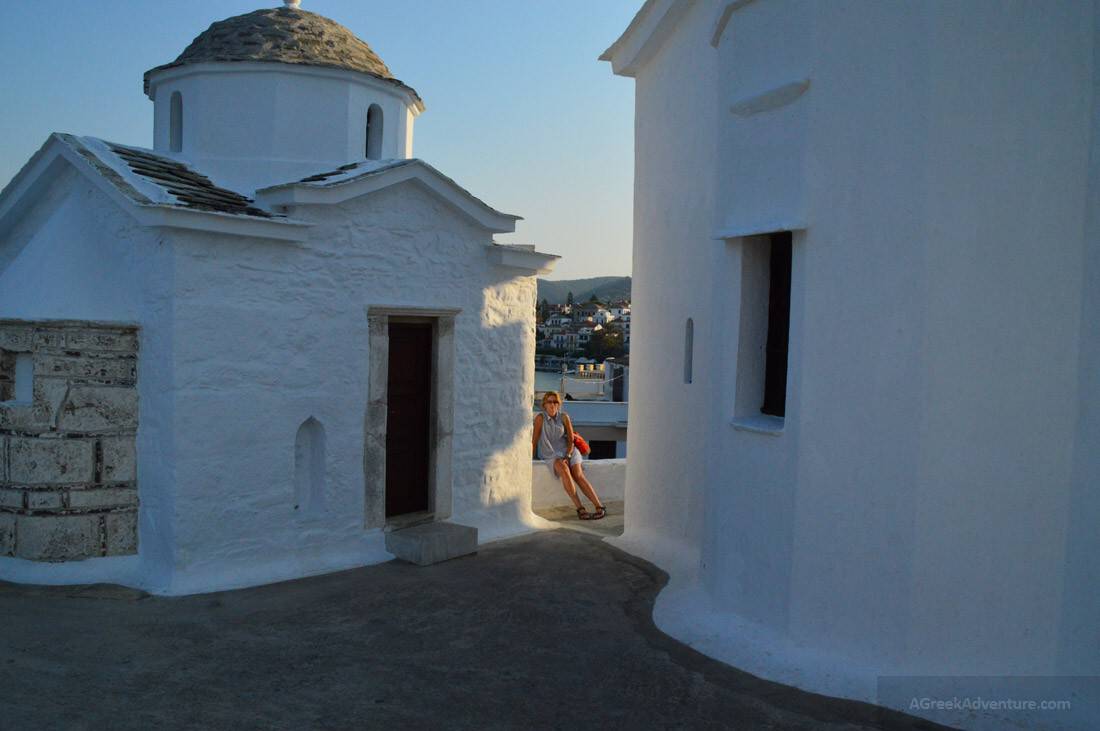 You get up there through some stairs.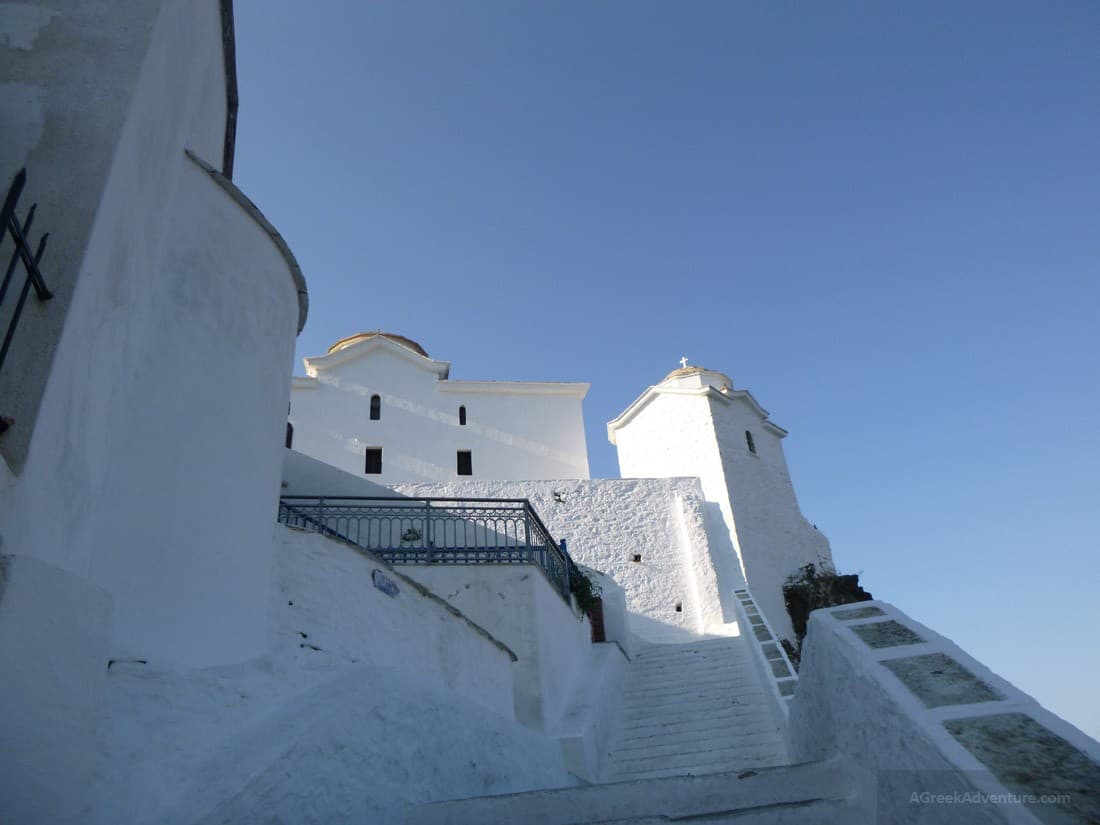 Behind the church, starts a path which takes you around Chora, and specifically at the upper section.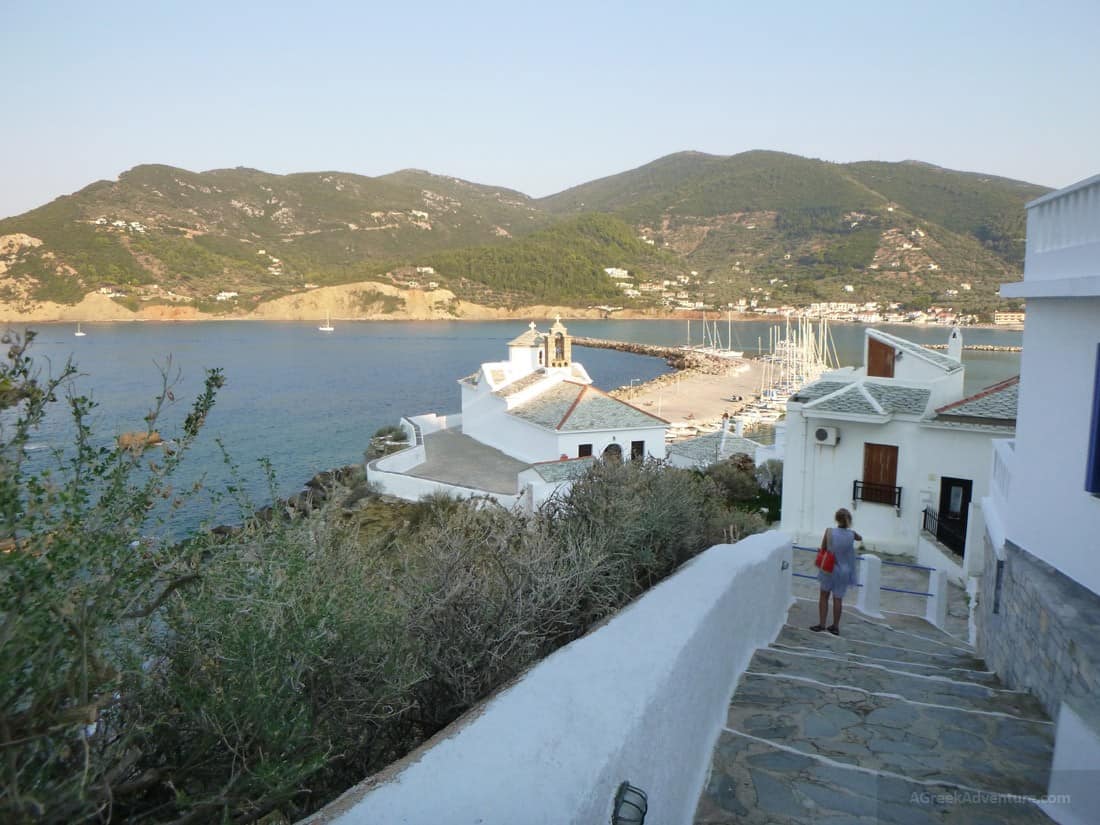 There are many beautiful small alleys over there and small churches too.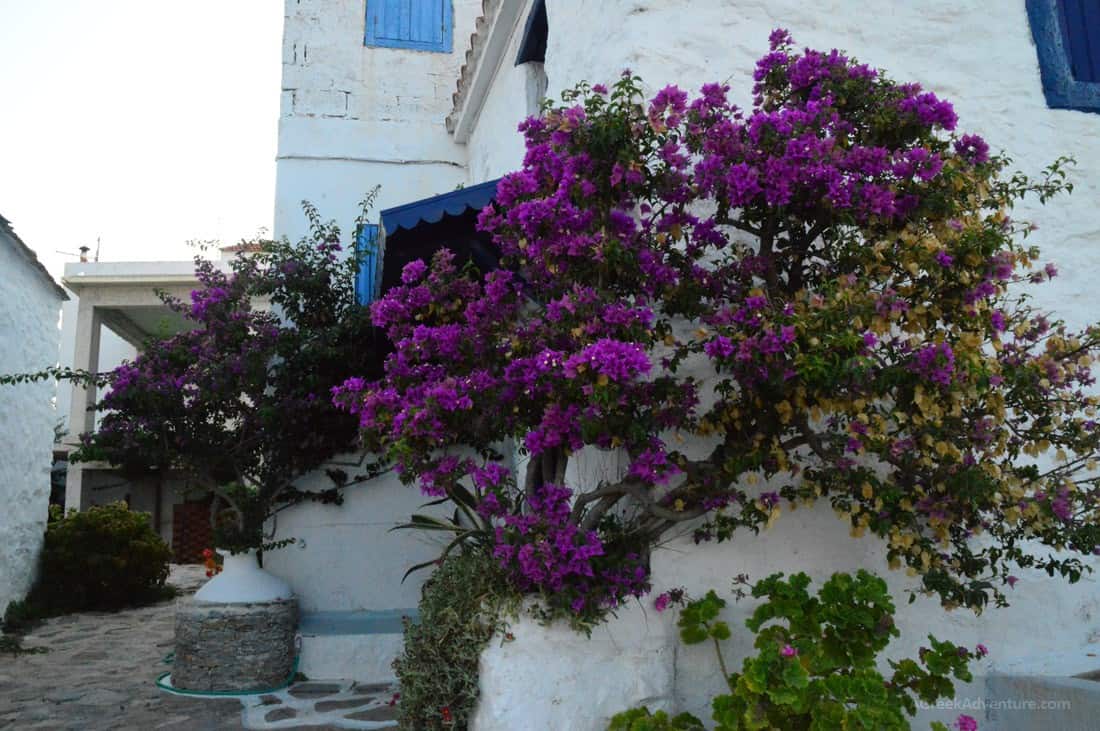 You will see some signs pointing to a tavern called "Anatolia". We didn't taste the food but the location of the tavern is ideal. Do avoid midday times if you plan to go for lunch. The sun is very strong and there is almost no shade in the tavern.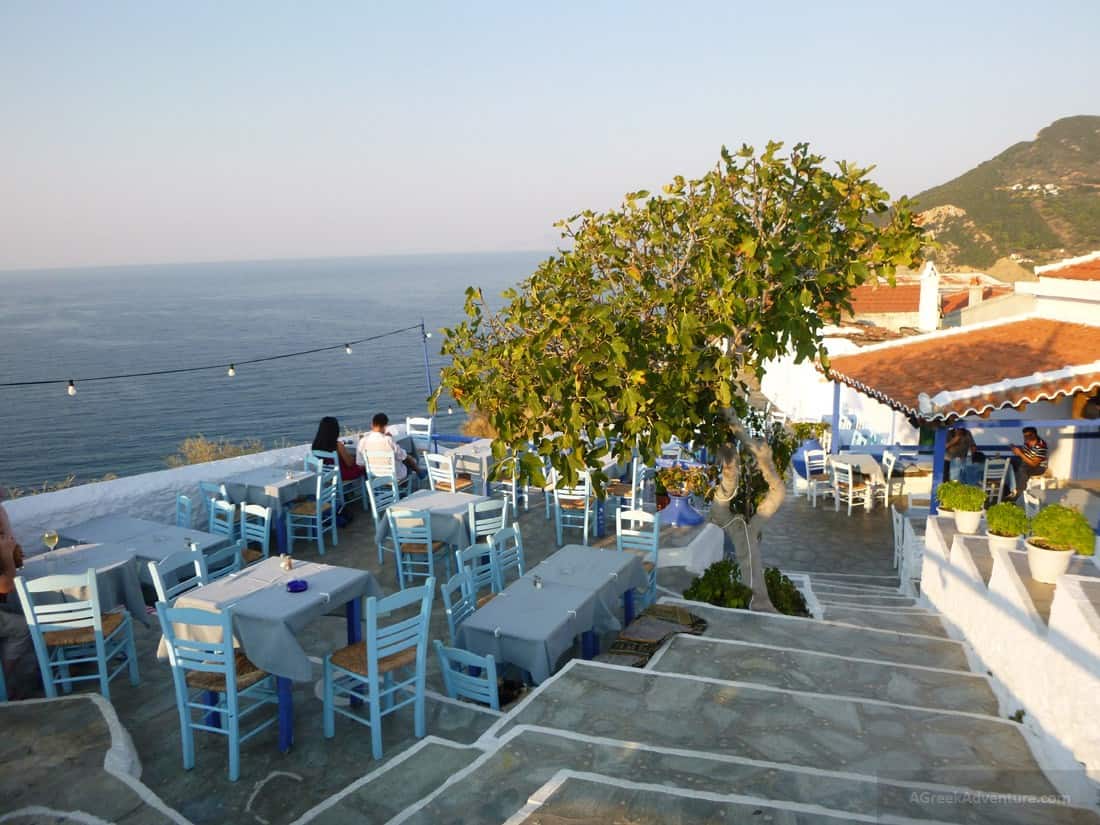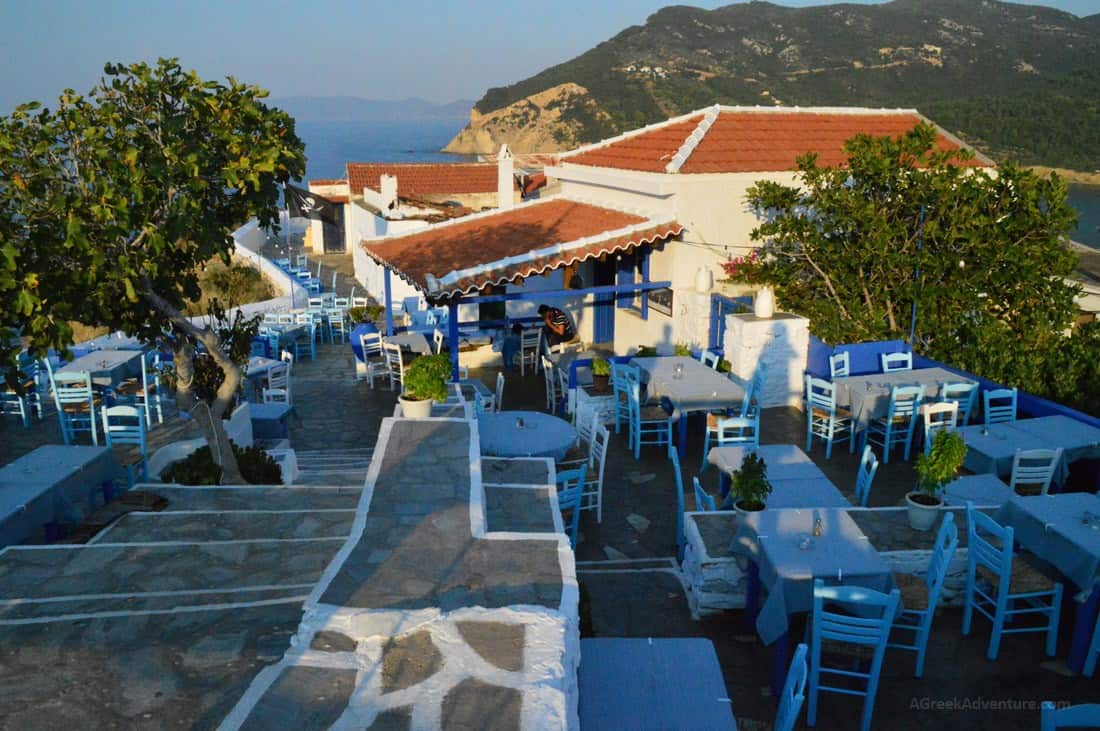 Most go there at afternoon/night time.
While we were in Chora we stumbled upon a range of festivities open to public. Greek folklore dancing groups from all over Greece come to Skopelos to… dance. They are dressed up in traditional costumes, each representing the area of Greece they come from.
It was a very pleasant evening.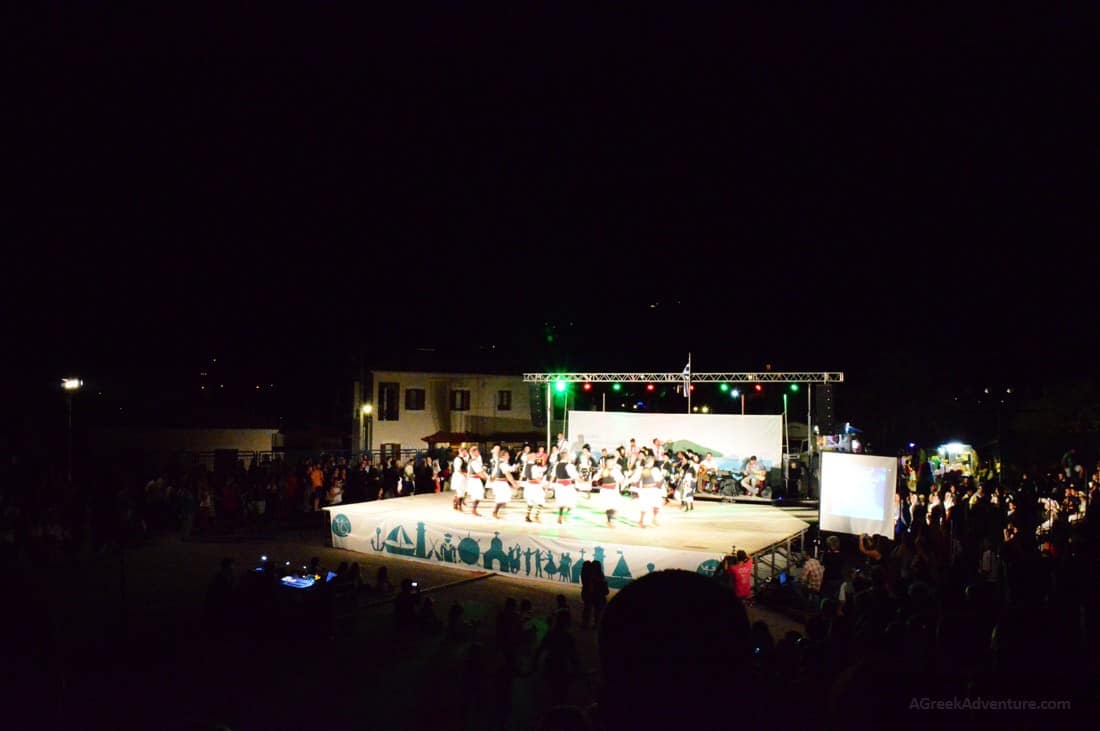 Well, we hope you like these tips for Skopelos too.
Don't forget to subscribe to our Newsletter and learn our -insider- adventures.
Enjoy.