Patsos gorge is a must explore one when hiking in Crete. It is near Rethymno, Crete. The gorge is almost all covered with trees, so there is plenty of shade.
This gorge is considered one of the top ten gorges to hike in Crete.
Shade makes it more convenient to hike it through since the summer Cretan sun can really scorch your head and skin.
We went there as part of our trip in Crete. Visiting the canyon was part of an urban tour around Rehymno area, provided by Urban Adventures.
These guys and girls really know their in's and out's regarding urban/village and food tours.
Into the Patsos Gorge mysteries
Patsos Gorge is located inland of Rethymno Prefecture, at the municipality of Amari (subscribe to receive our next posts about culinary Amari).
Before the entrance below, you can find a small tavern/cafe. It will be useful on your way back…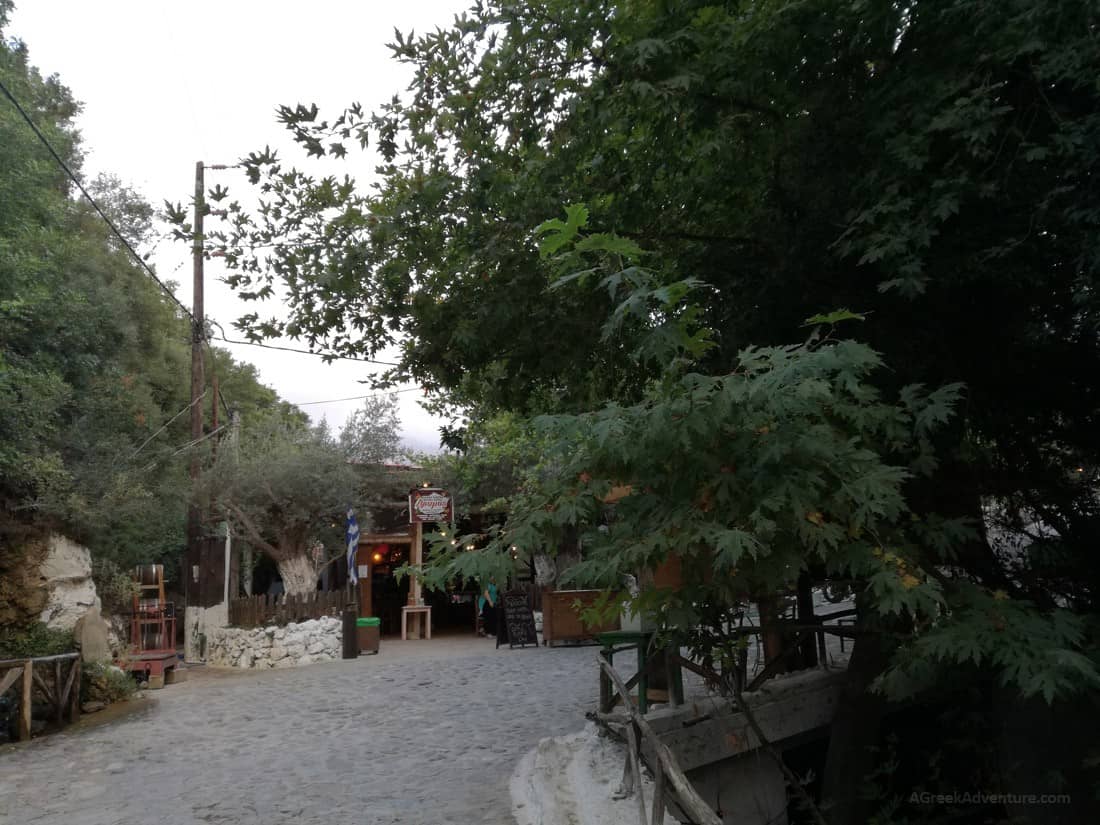 Visiting Patsos gorge would be a kind of resting/relaxing experience, so to end the day long tour. There was no hiking in the tour schedule (it was late anyway), but along with Maria we decided to do it on our own, just for the experience.
The whole day tour was so amazing that gave us the kind of energy we needed, to decide to hike through the gorge.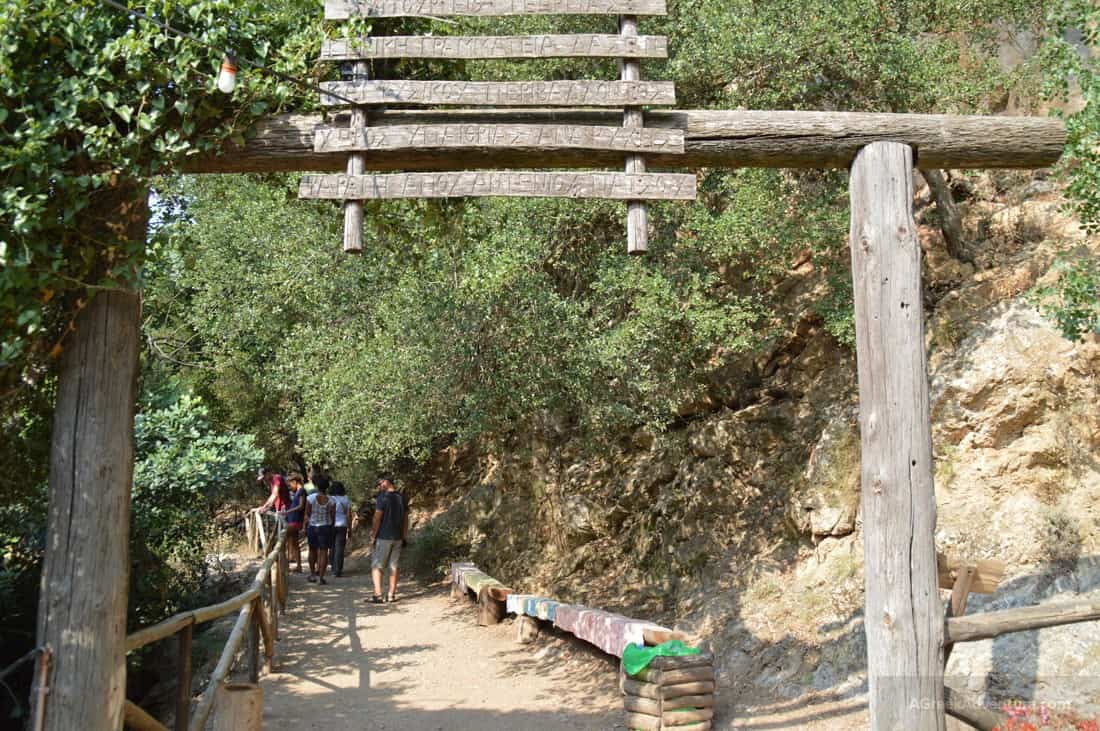 At the entrance of the gorge, there is the cave-chapel of Agios Antonios (Saint Anthony).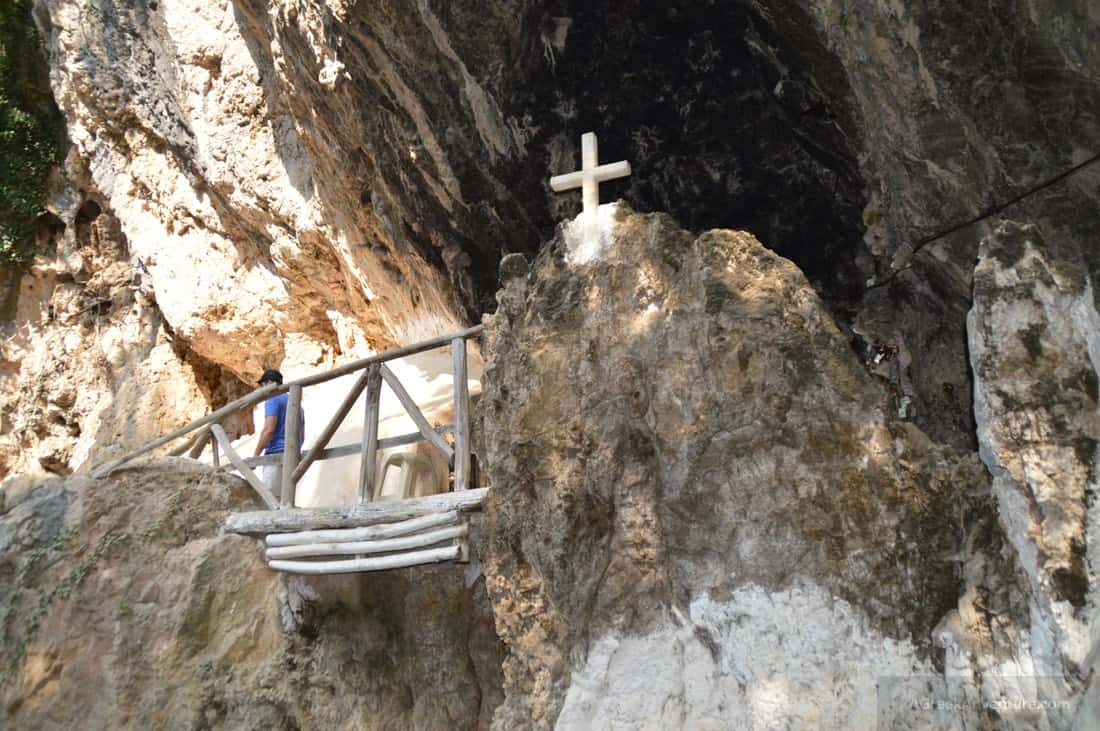 There is a spring there with cold fresh water, lots of shade and outdoor tables to just site and relax.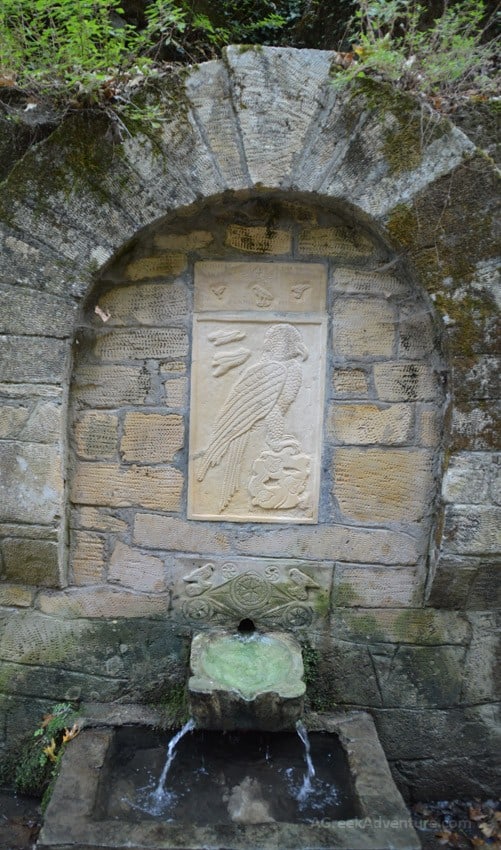 The gorge is not very well marked but in specific places are red marks on the gorge walls. You can't really get lost.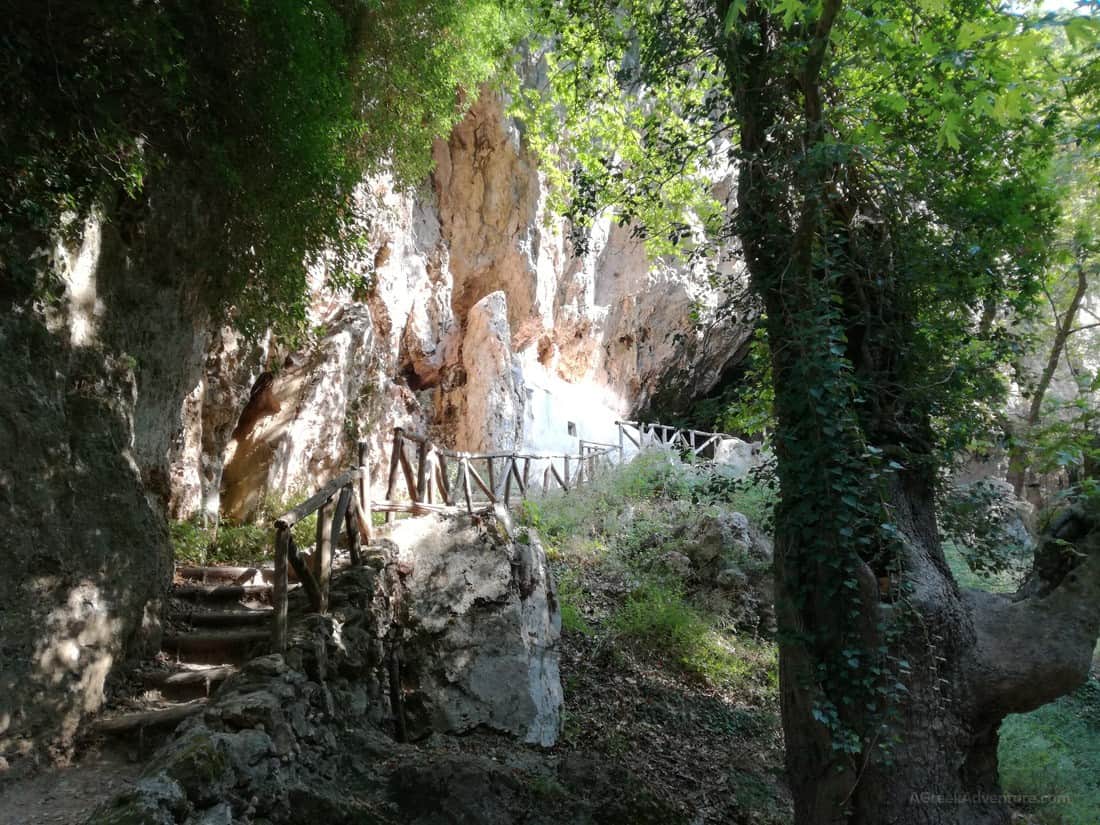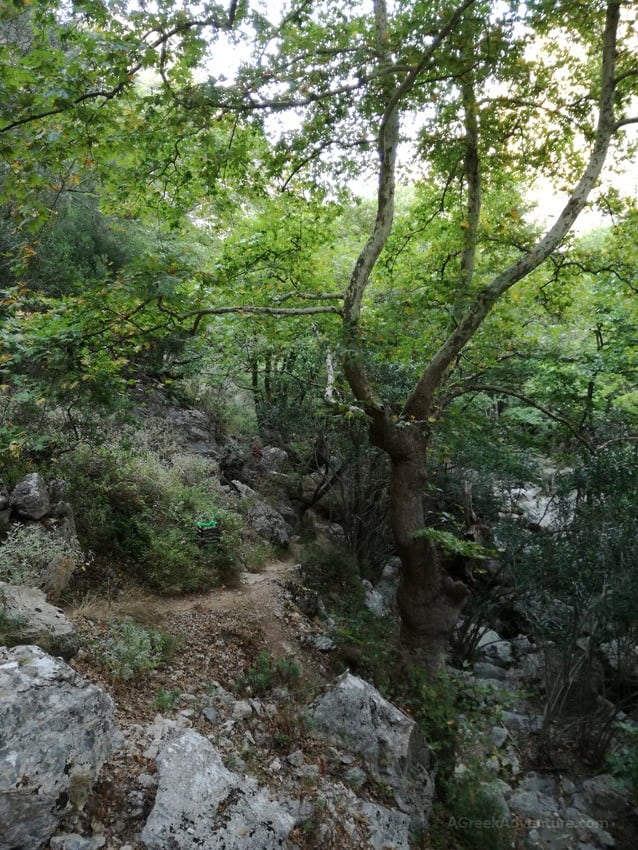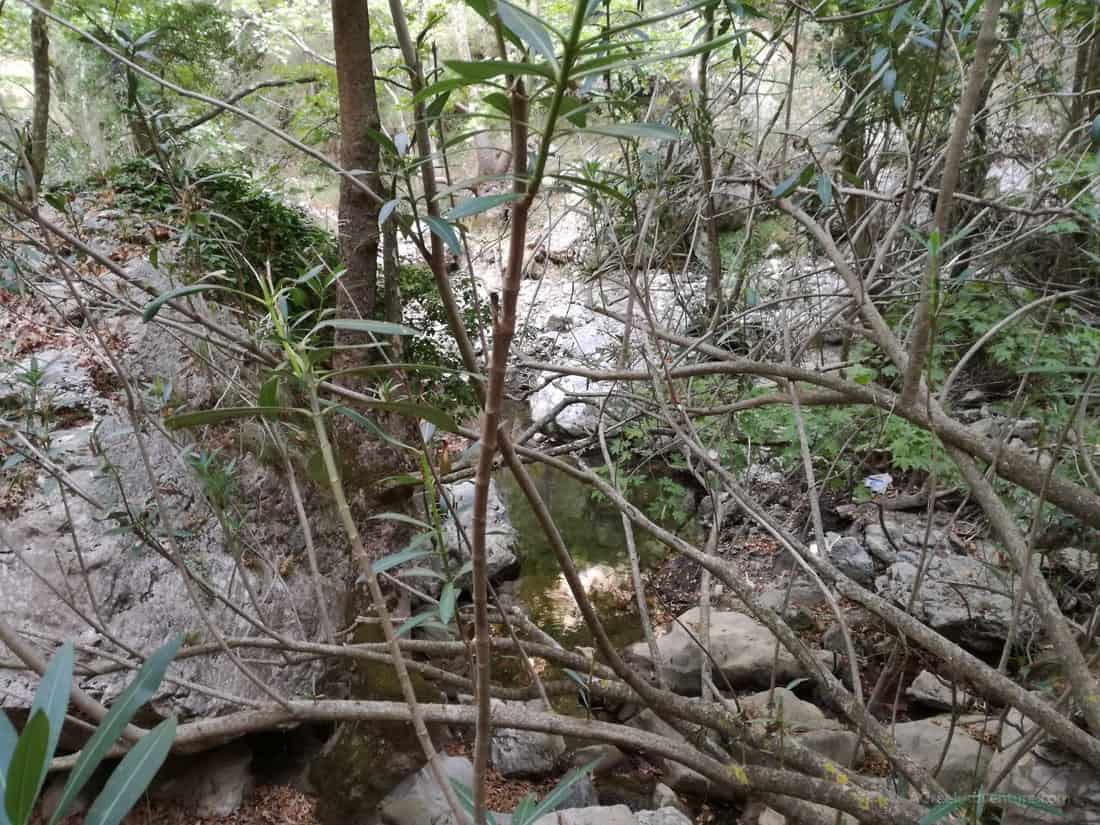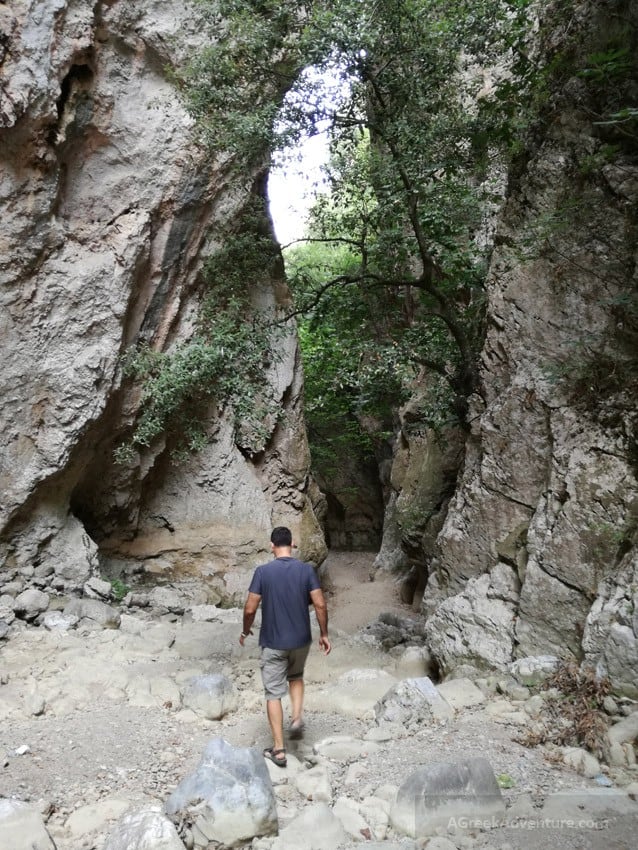 We have to say that at some points we really needed to think and find the way to proceed further. But there was a way through in all cases.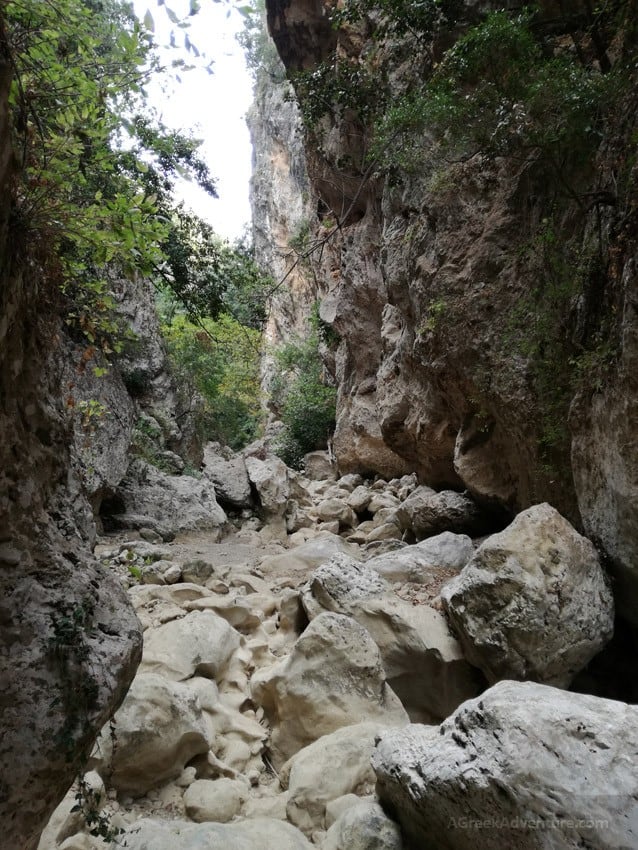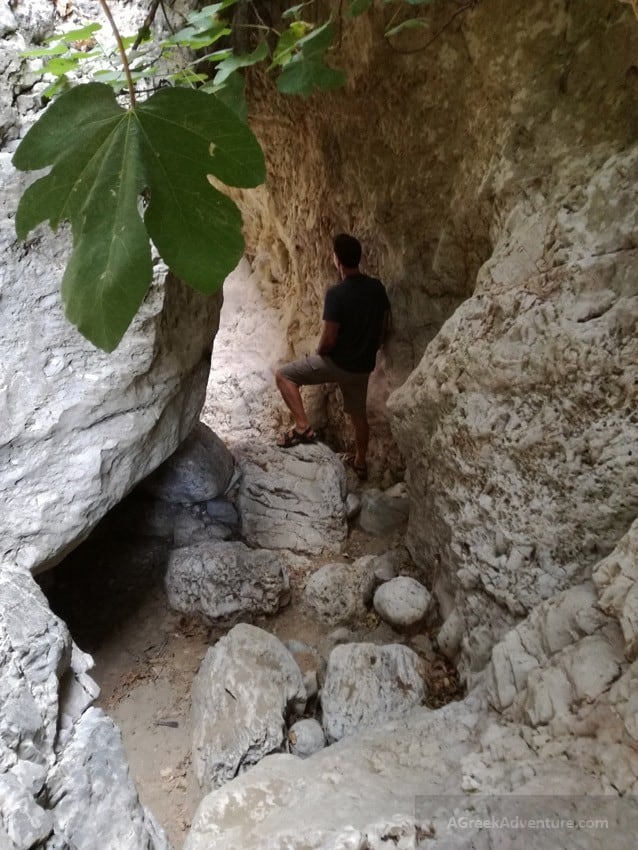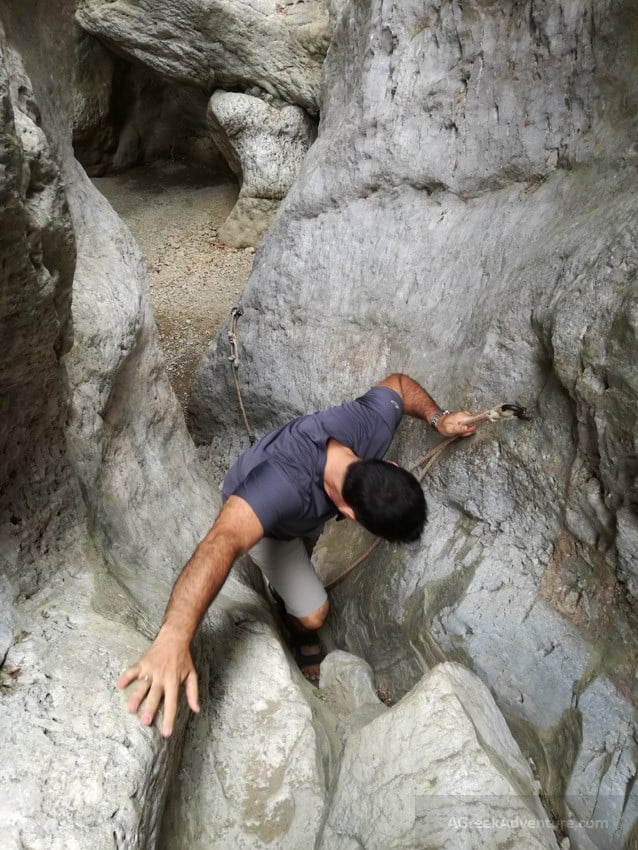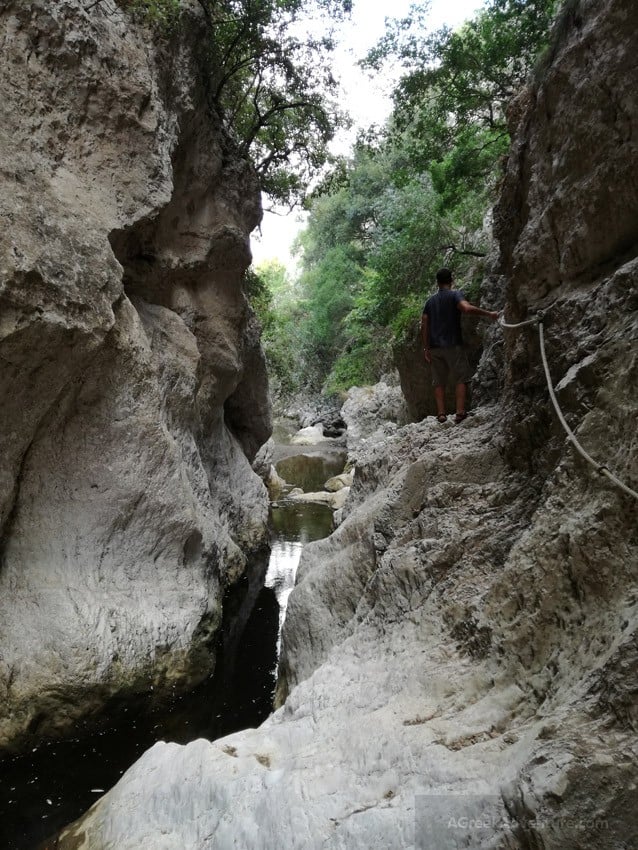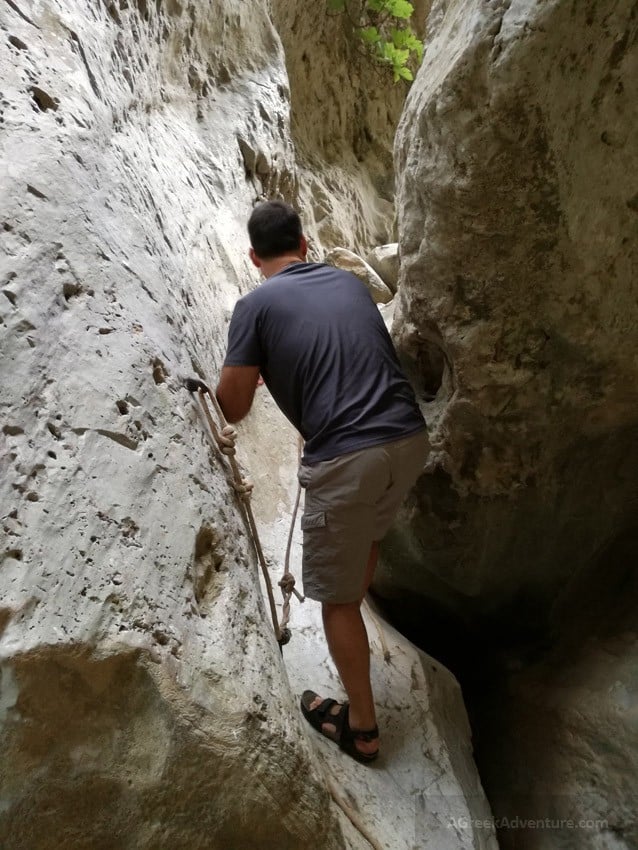 The total length is 3km (total, back and forth). That length is not too much in normal asphalt road walking conditions.
Yet, inside a gorge with huge rocks and obstacles, it can be long enough.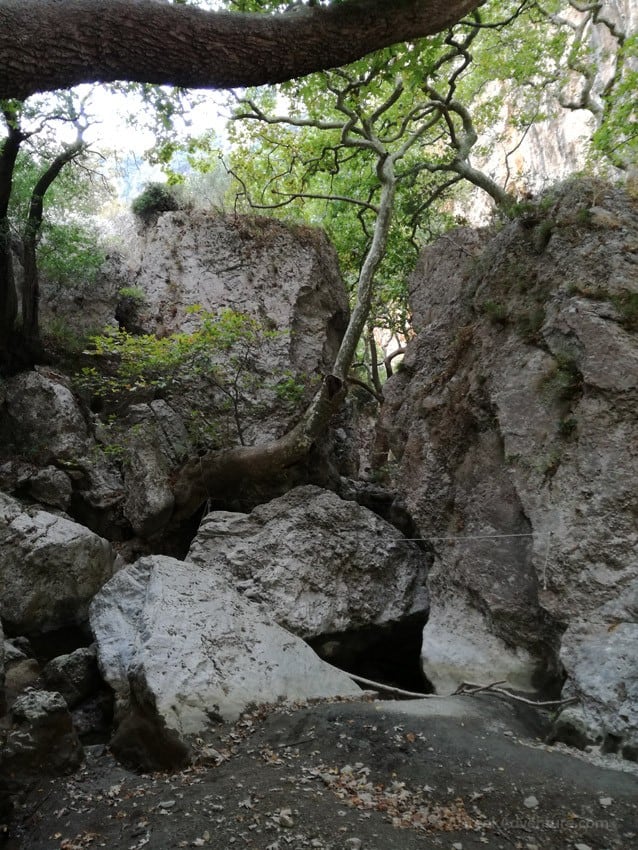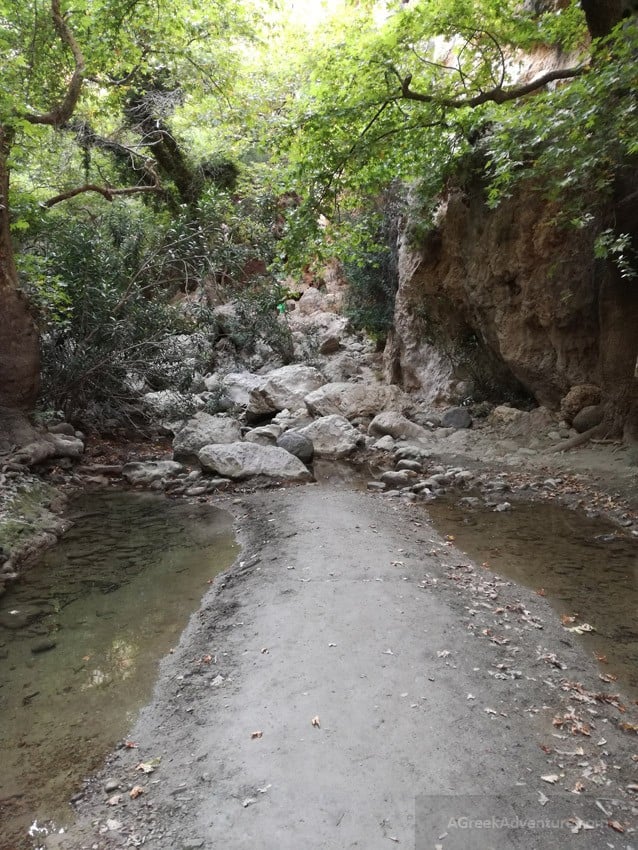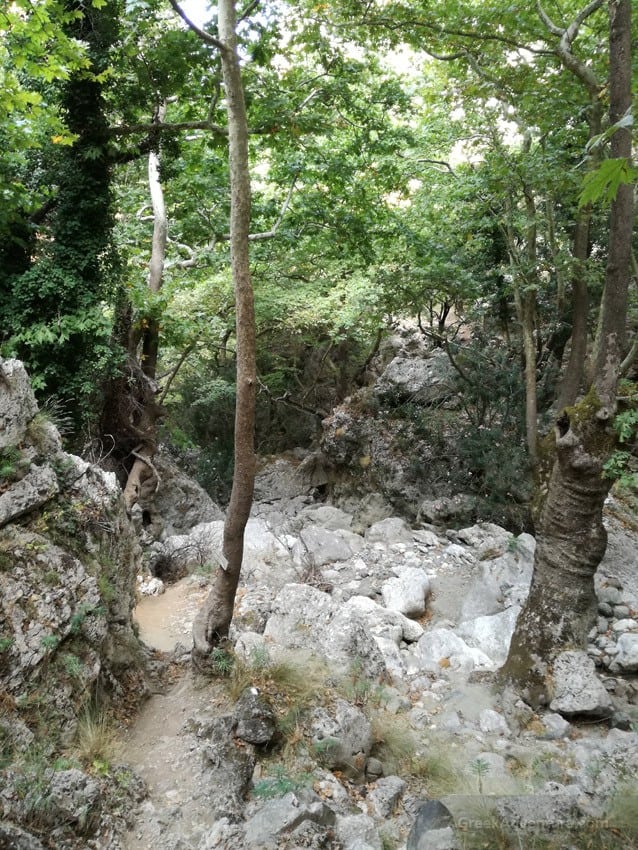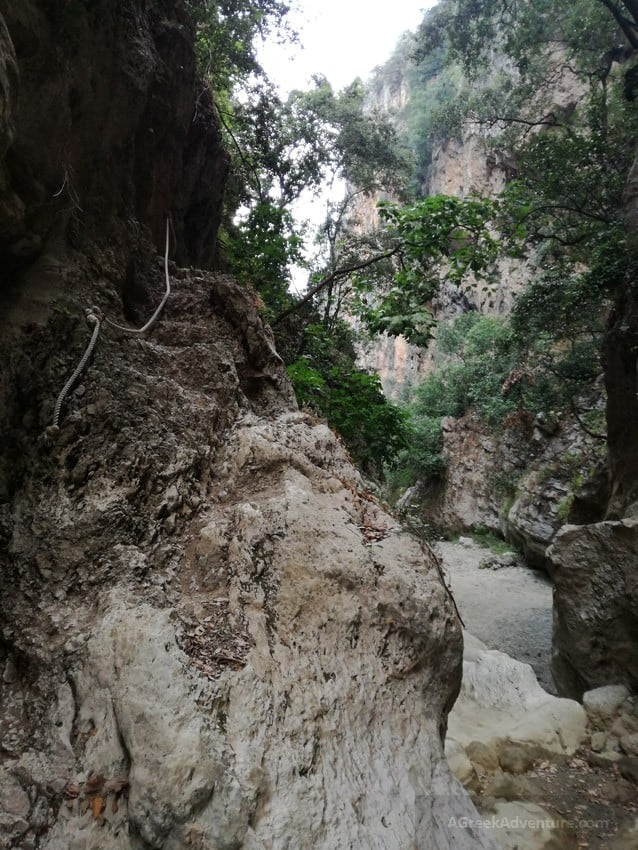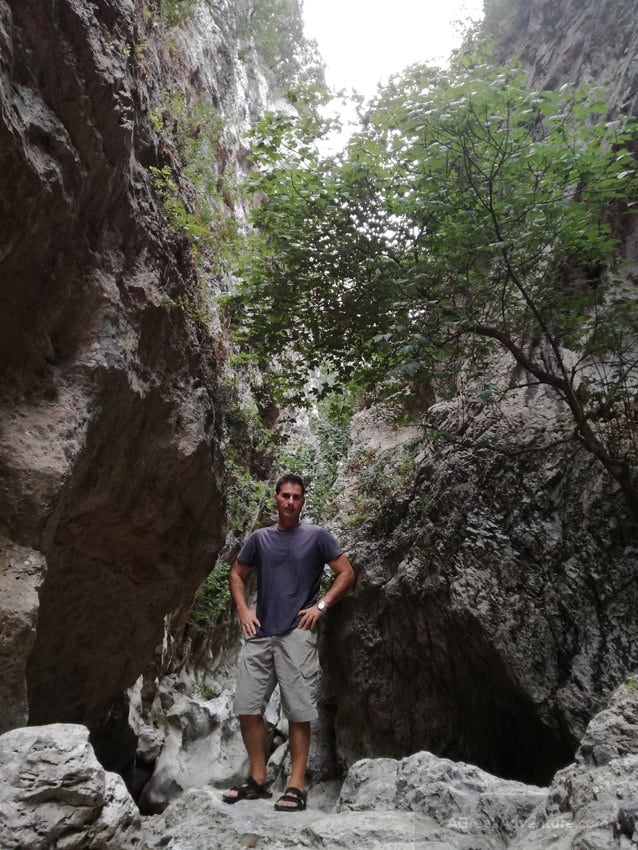 When there is still water (not so much in August) there exist small but shallow lagoons with impressive waterfalls.
Some areas of the gorge route are crossed through wooden ladders, with additional ropes (already in place) to get a grip. There is no actual "climbing" with ropes. They are there for safety.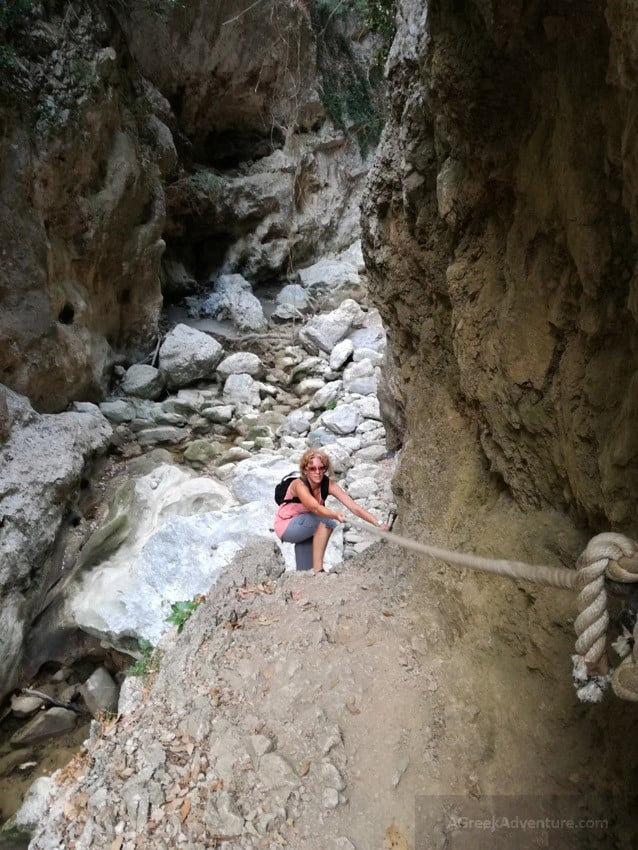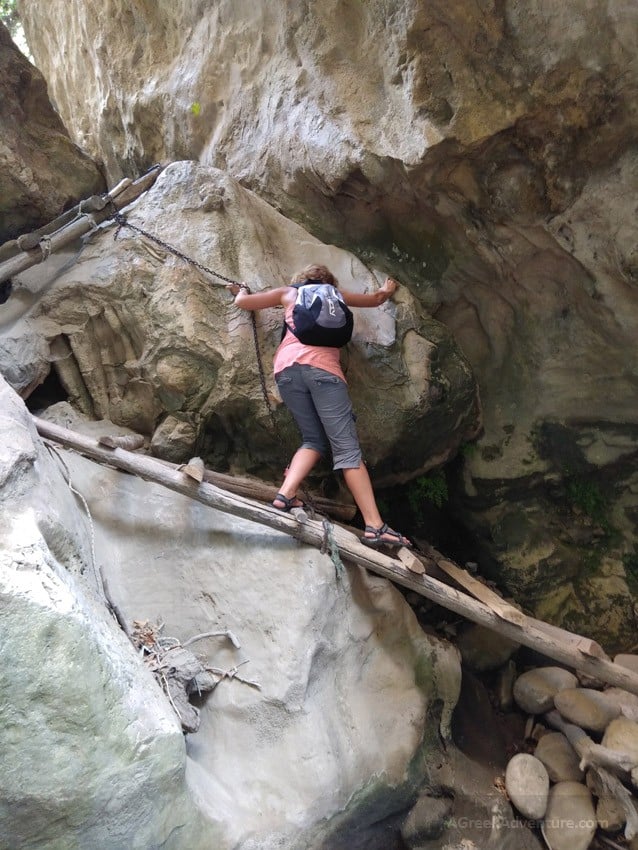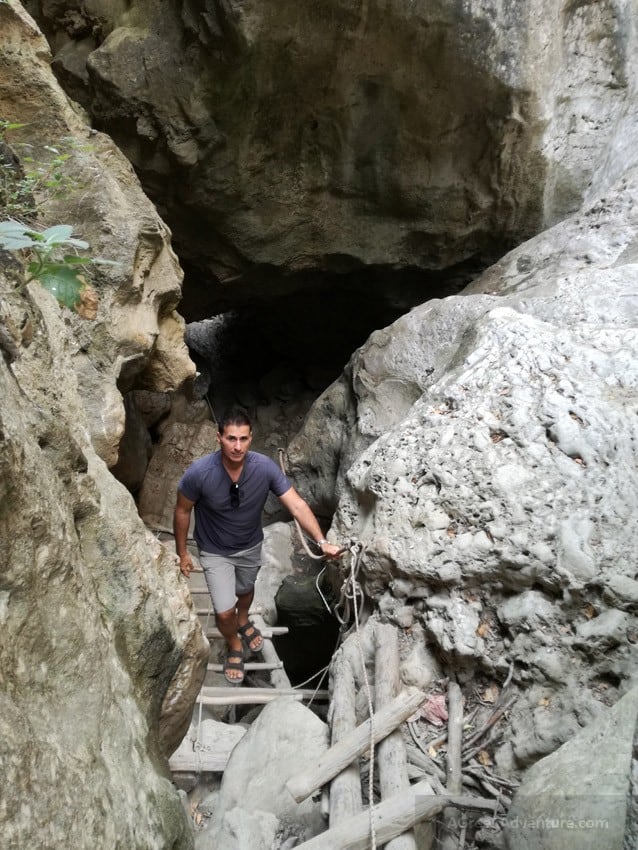 Make sure you wear proper hiking shoes or sandals. No flip-flops, as we saw some doing the gorge with such and they -indeed- mentioned it was difficult.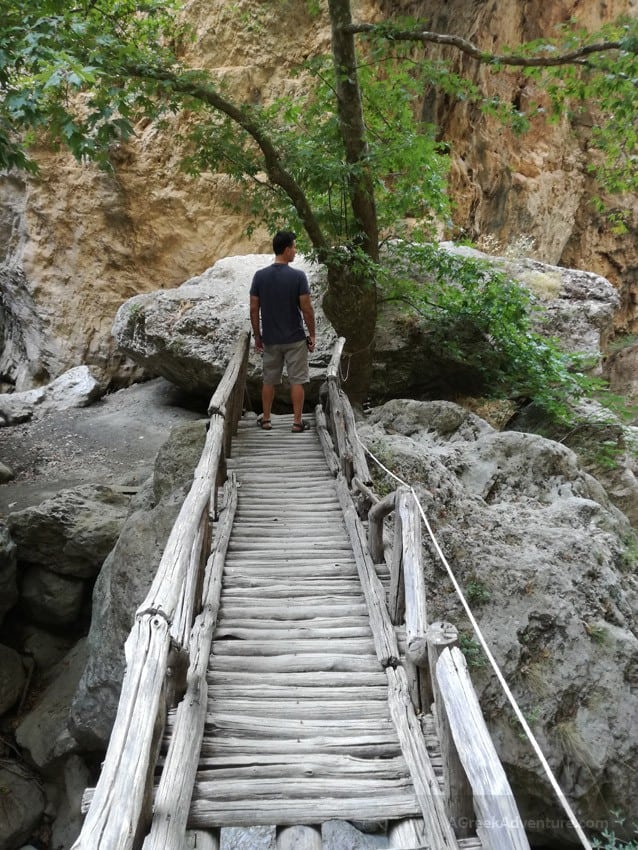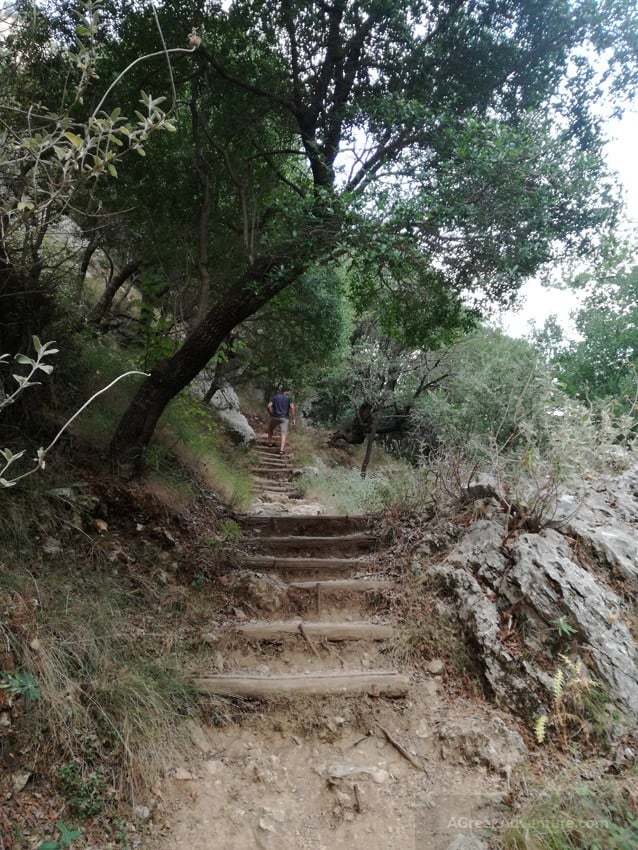 At the end of the gorge (exit), there is an artificial lake created by Potamoi dam. A variety of ecosystems is hosted there.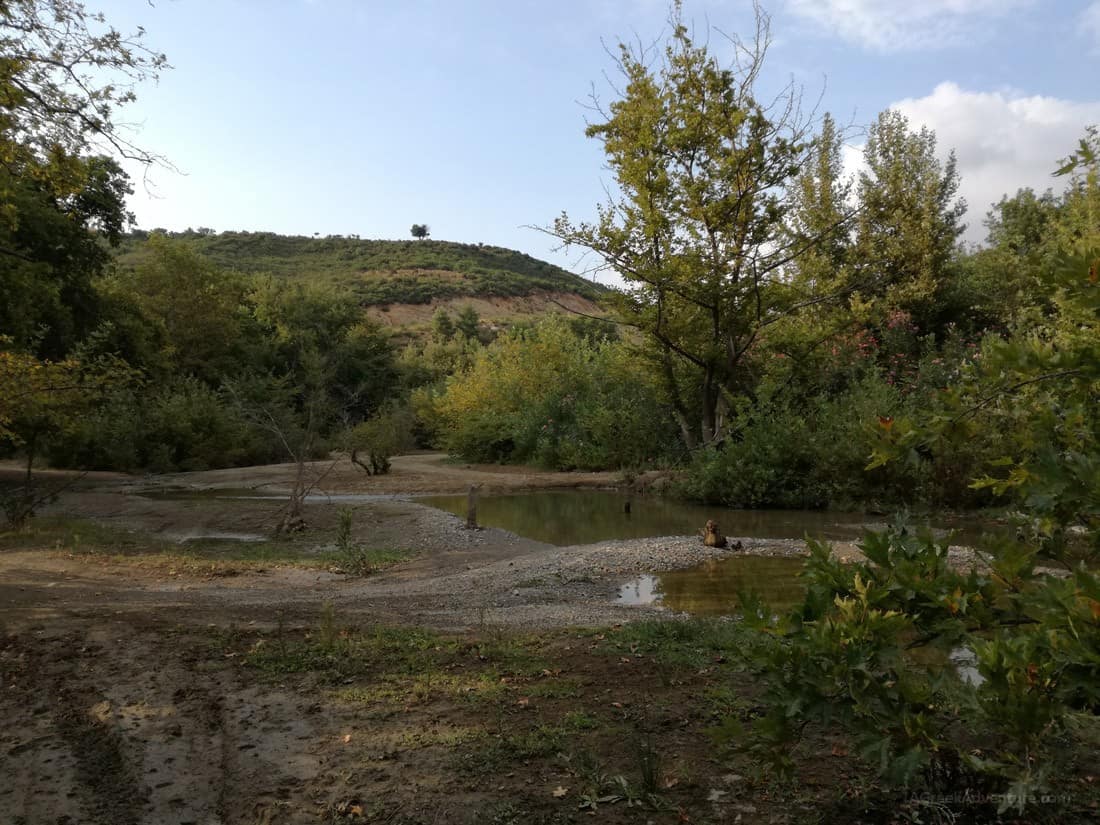 To get to the lake simply walk under a cement bridge. You will easily find that as the route stops there.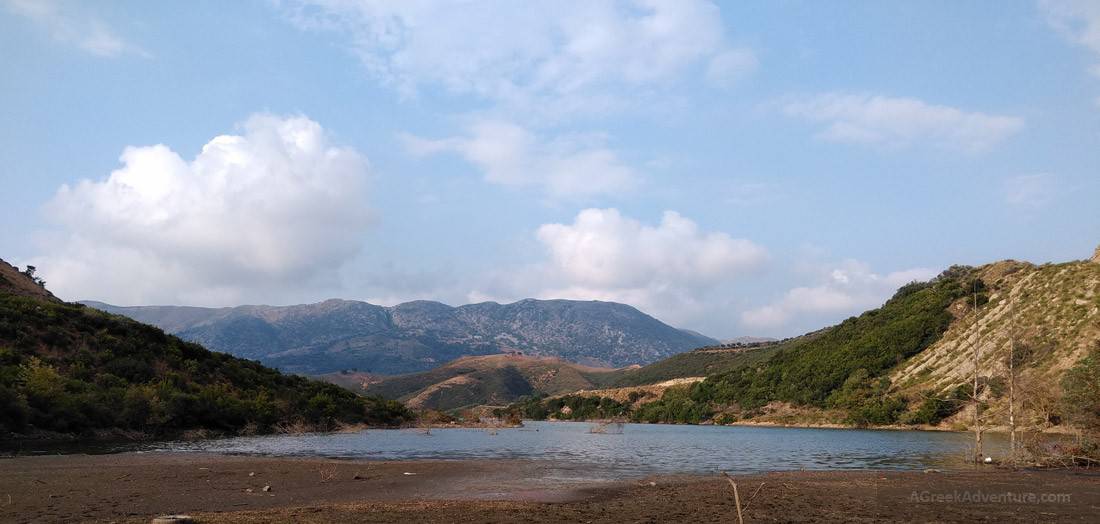 Just go under it. The lake It is just 50-80 meters after that.
Precautions for Patsos Gorge, Crete
Make sure the weather is fine without any chance for rain, since the gorge doesn't have side exits and it may become dangerous with rain.
Also, make sure to do it during day time (preferably during morning), in order to avoid being in there in late afternoon. Sun light is reduced fast in such places due to high gorge walls and plantation.
Cheers from Patsos gorge in Crete.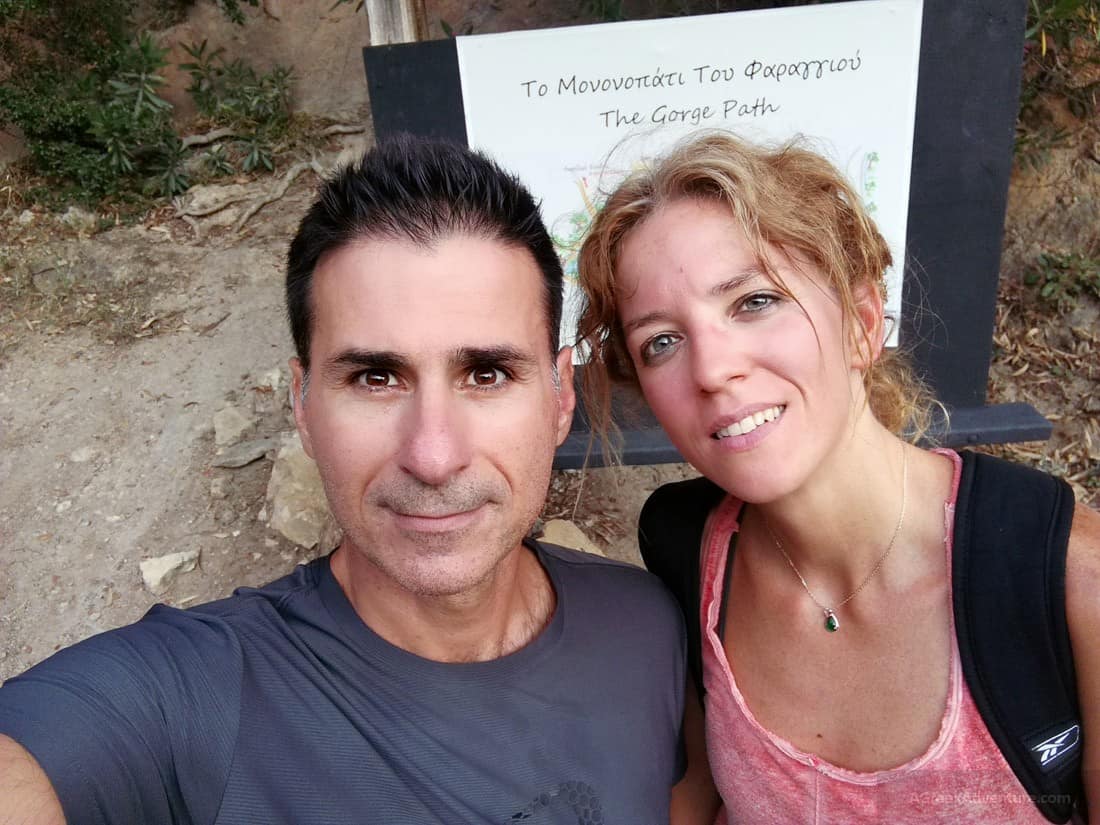 Enjoy.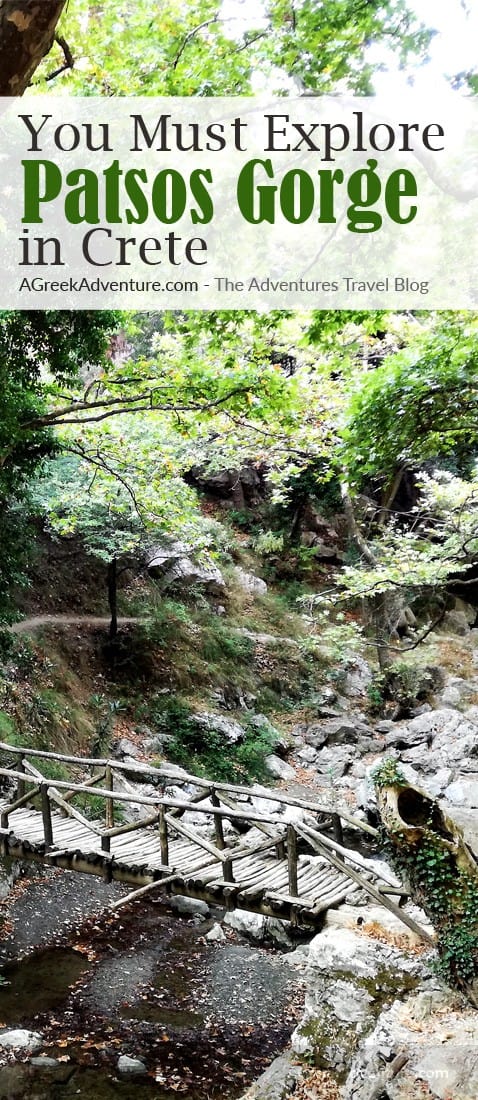 Disclosure: This trip was made possible with the support of Urban Adventures, Ellinair Airlines, Arodamos Traditional Guesthouses, Enagron Ecotourism Village. However, the entire content and opinions are always our own.