Have you ever been to Patmos Greece? This island is one of the most desirable travel destinations in the Aegean Sea and one of the Dodecanese islands.
This Greek island beckons to visitors for a variety of different reasons.
Chief among the isle's features are the spectacular geographic formations that include islets, salt pits, beaches, intriguing straights, and unusual rocks, hills, and trails.
For all the 25 things to do on the island of Patmos, read this post.
About the Island of Patmos
With a pleasing climate, day trips to outlying areas, and unusual island sites to investigate, it is little wonder that Patmos is gaining popularity among travelers from around the world.
The innate spirituality of Patmos continues to reverberate throughout the world.
Thousands of tourists seek out this island to connect with the religious and spiritual history that can be discovered there.
During the past centuries, this small land area has called to those who need to experience the particular solace, tranquility, and self-awareness that Patmos has to offer.
Mystical Patmos Greece Jerusalem of Aegean
It has been said that the evangelizing Saint John was living on Patmos Island as he wrote the Book of Revelation.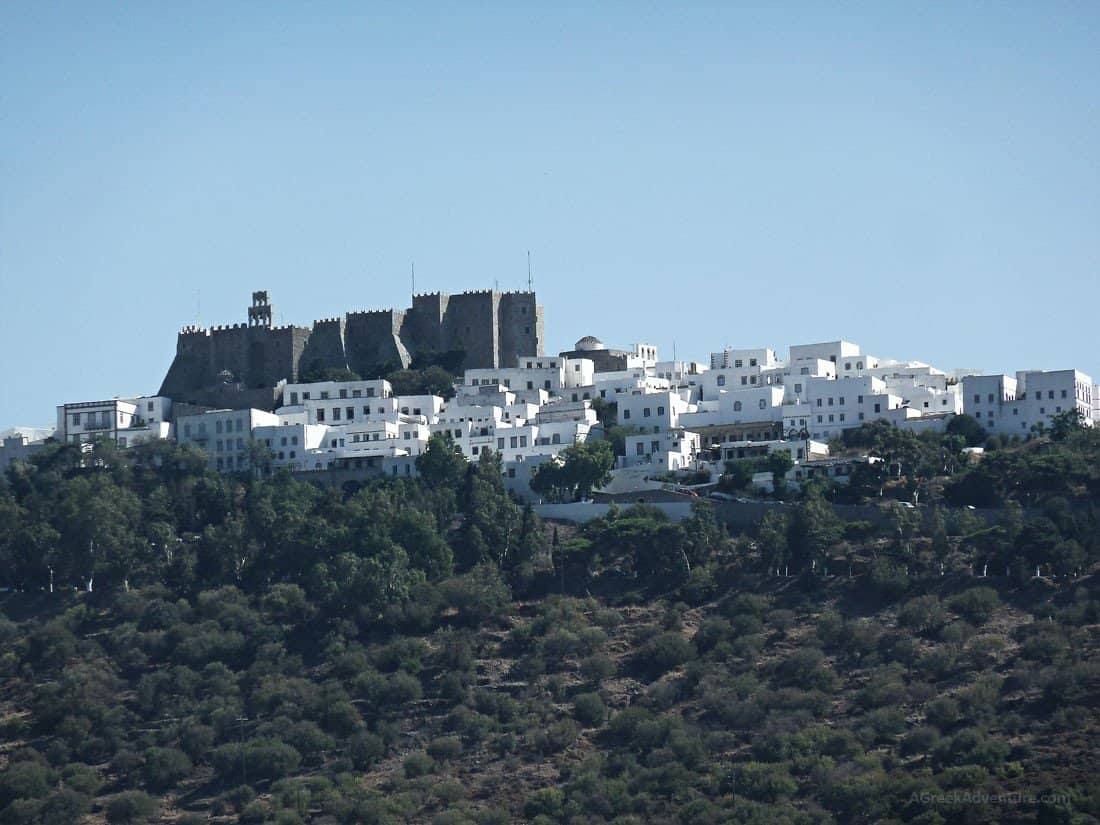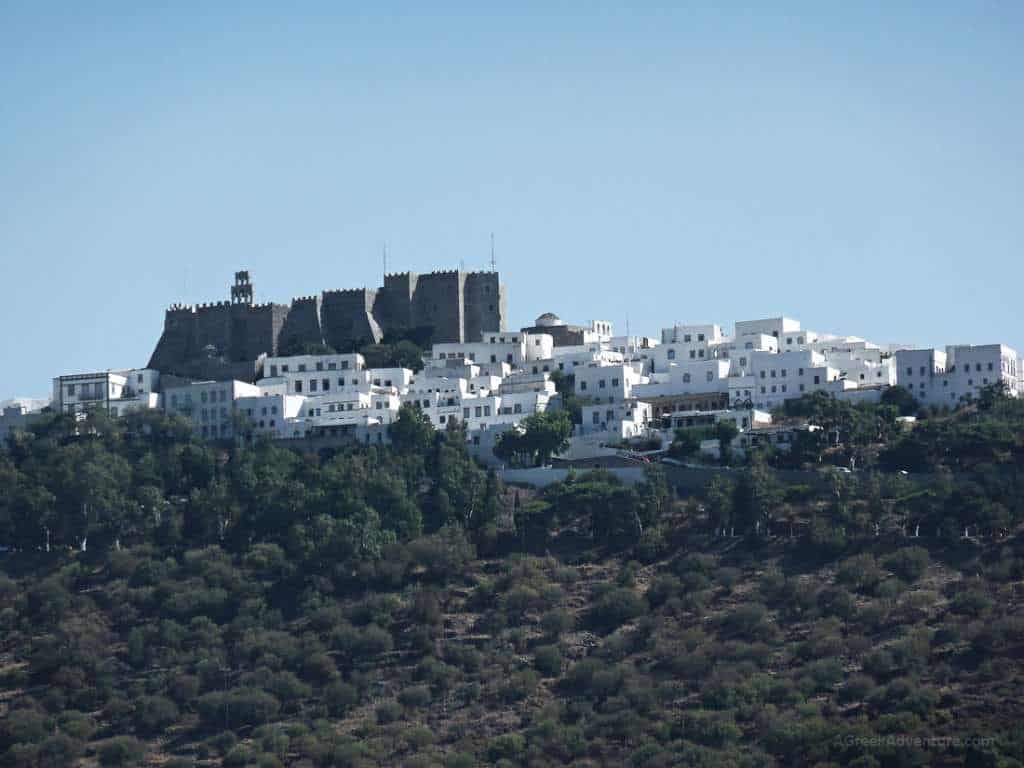 The book itself can be a Hollywood film on its own. A rather horrific film.
However, and for the traveler's shake, the island of Patmos located in Aegean little has in common with these apocalyptic words.
Visitors who love such religious (and respected leisure destinations) will find most interesting the Cave of the Apocalypse, where St. John (Monastery of Saint John the Divine is a World Heritage monument) wrote the Holy Book as well as the Holy Monastery of Apocalypse which was initially built as a castle.
Greek Easter in Patmos is also magnificent (as well as in other parts of Greece), but there were the religious element is extremely high is a unique experience.
The experience balances between deep religious feelings and witnessing the acts of pilgrims made to God if He fulfills their wishes.
Visit the labyrinth of corridors, rooms, and long hallways and escape to the Medieval past.
About Chora the Capital of Patmos and the Island
Of course, apart from the religious factor, the island has perfect beaches with thin sand (some accessible only by boat, thankfully) and attractive villages to taste local food and local wines.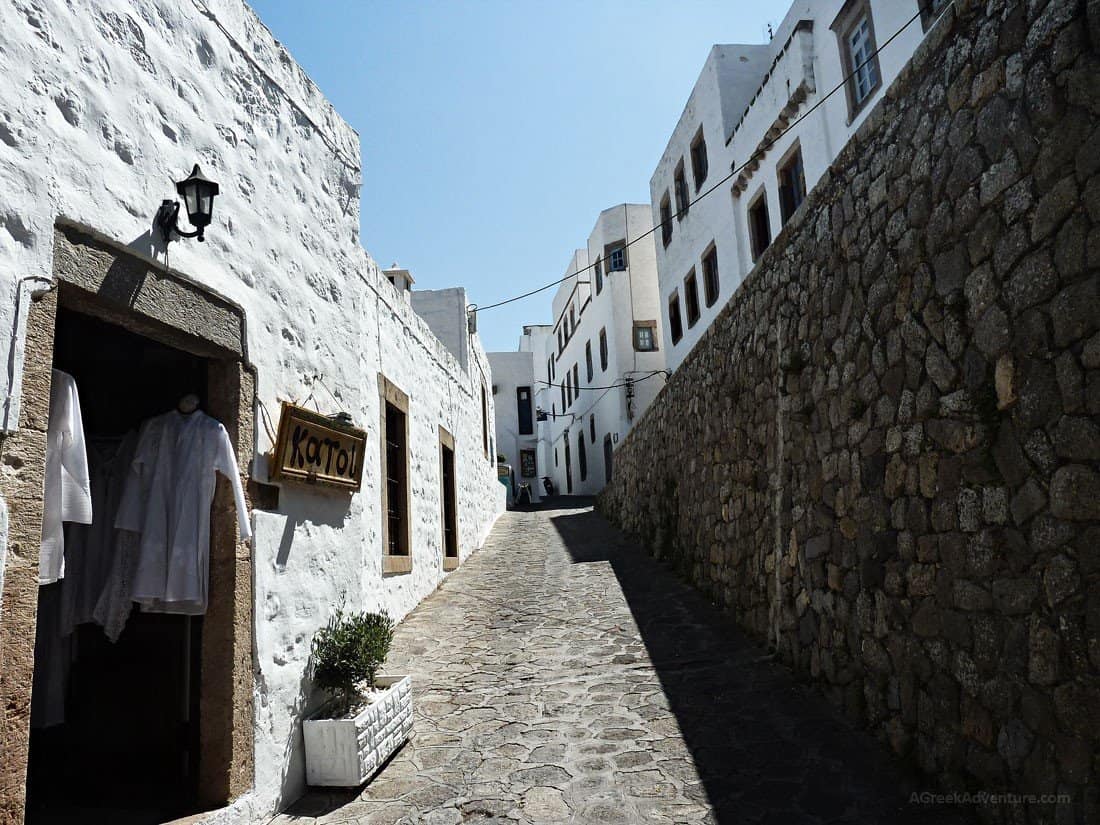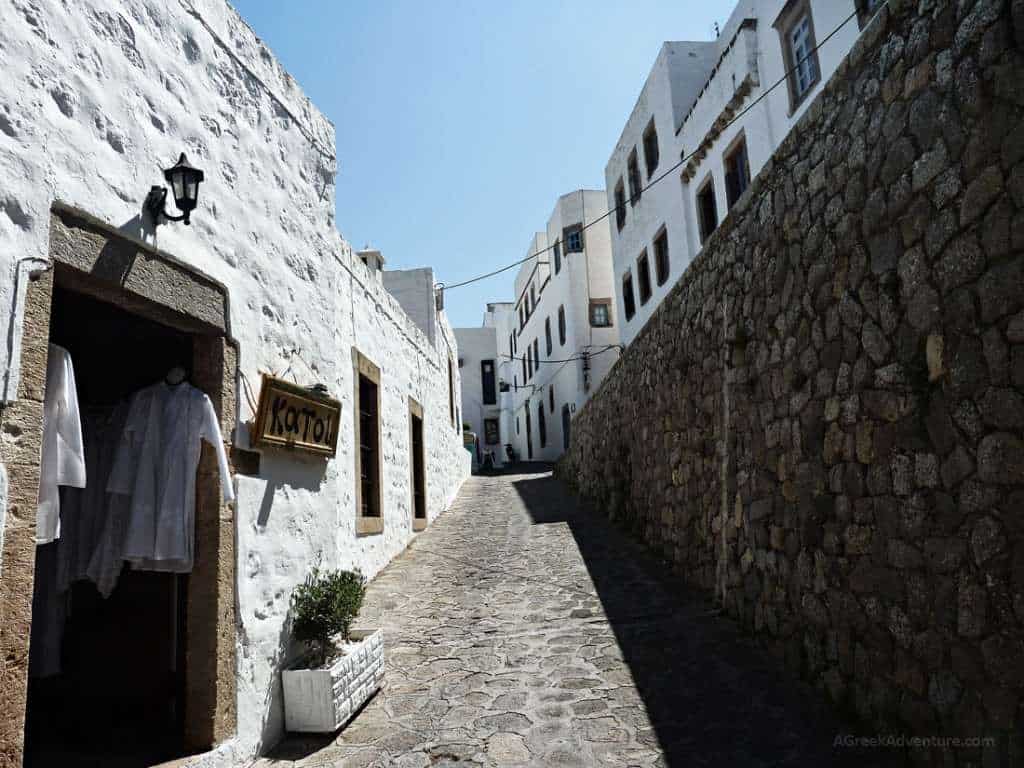 In total, we can say that Patmos attracts religious and also sophisticated people and those who seek "quite" vacations.
Discover beautiful works of art and gain a better understanding of the importance and relevance of religious expression.
You may well find the answers to those closely guarded questions that you hold dear to your heart.
Guests and visitors can also spend hours exploring the Sacred Cave of the Apocalypse that lies near Skala, Chora, and the Port of Patmos.
Castles and medieval architecture can be enjoyed when you travel to the Greek island of Patmos.
Many buildings have withstood the changes of time and weather.
The beauty of this natural landscape captures the imagination of many individuals. Patmos is popular with hikers and backpackers.
Even a short stroll can allow you to experience several different sights and adventures.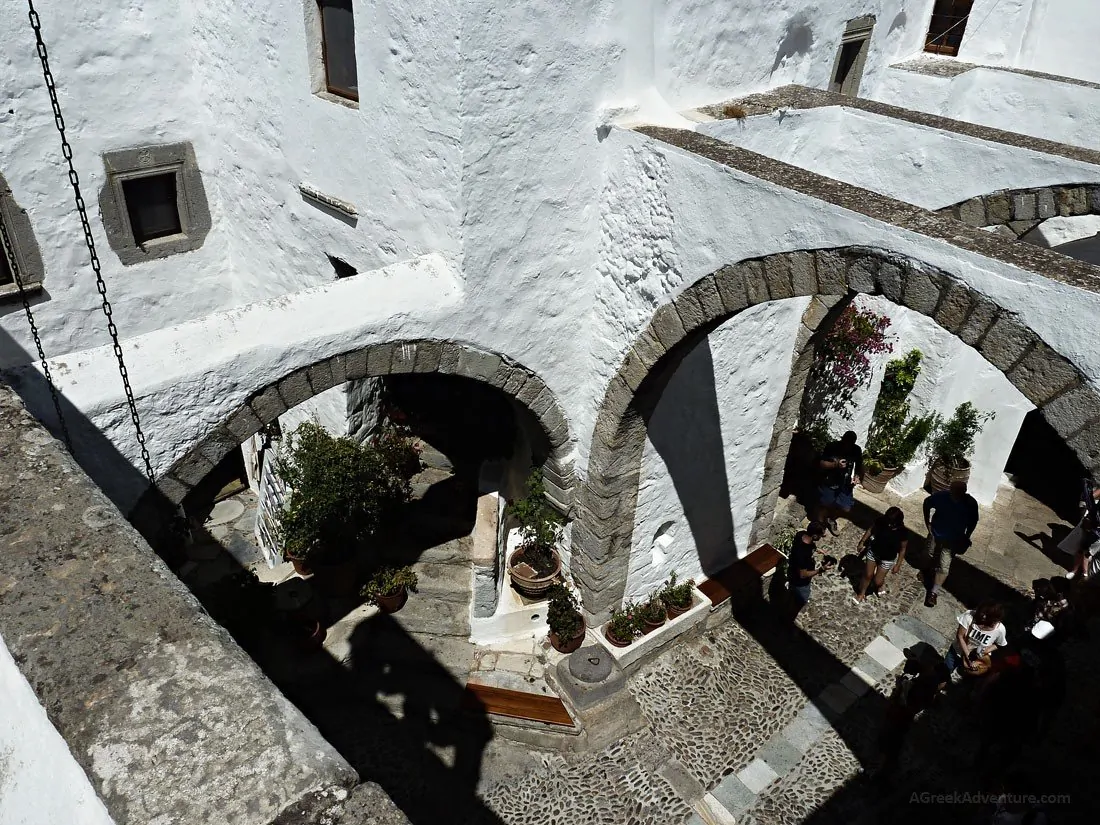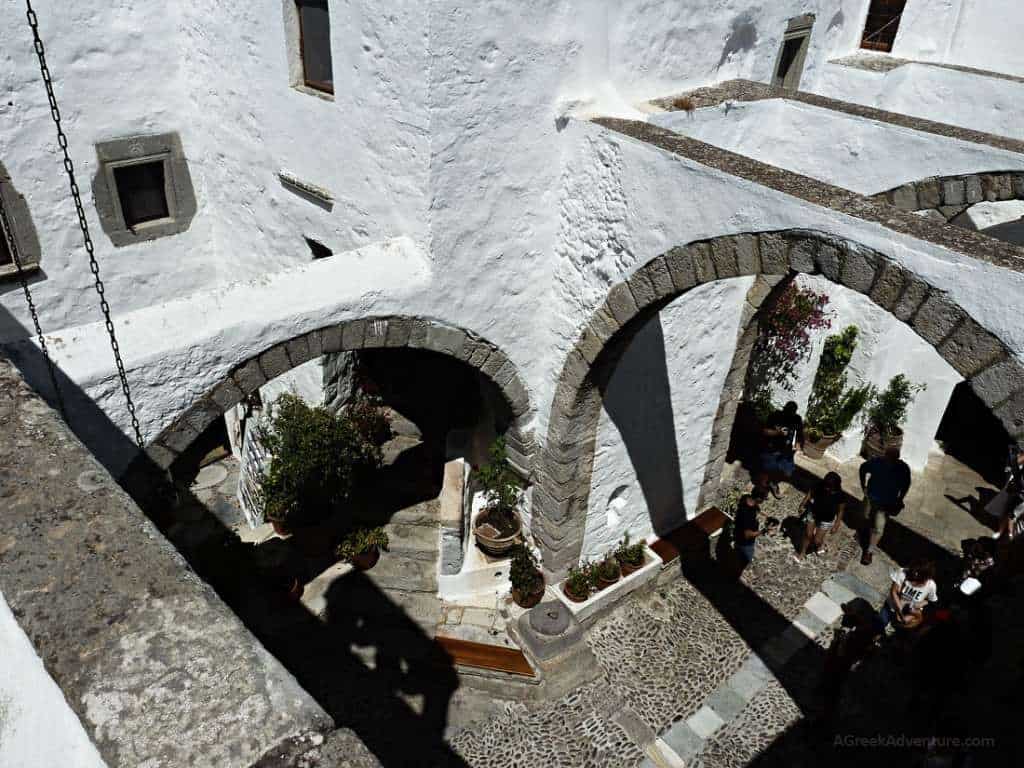 Walking along the sunny beaches on the island is an ideal way to spend a relaxing afternoon.
You can even take in the views from atop a hill. Patmos is renowned for its spectacular vistas.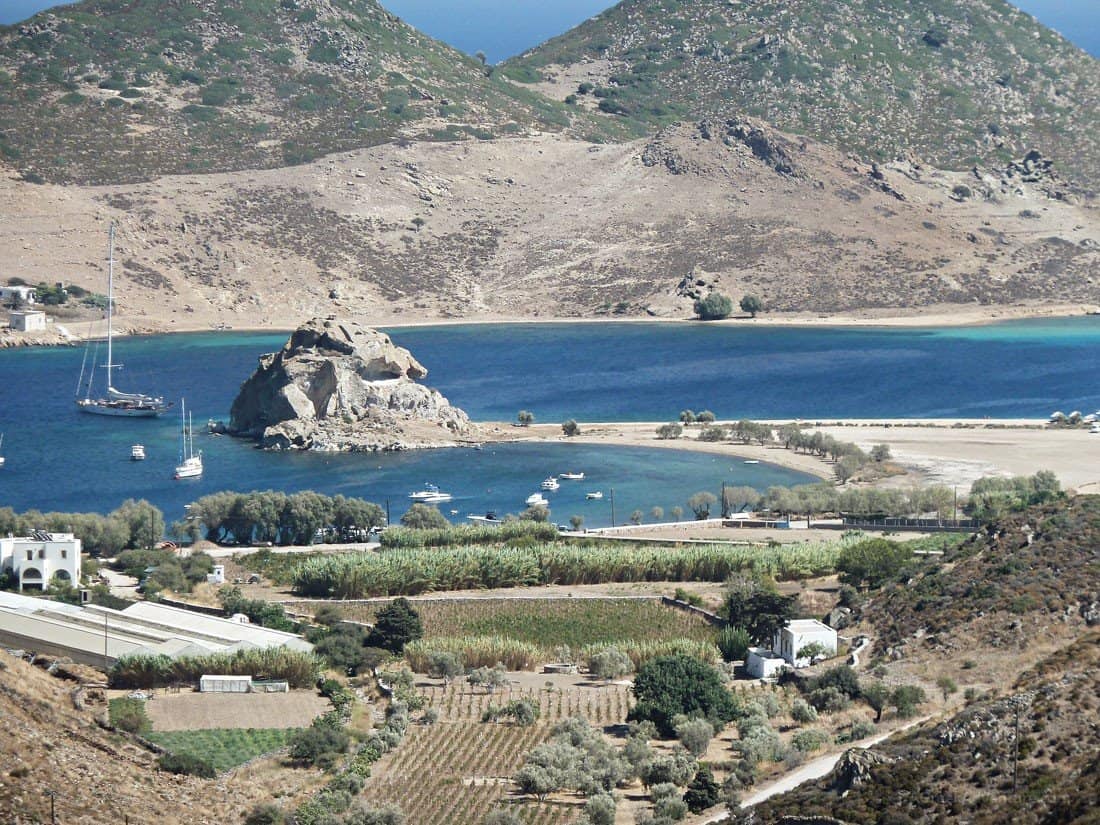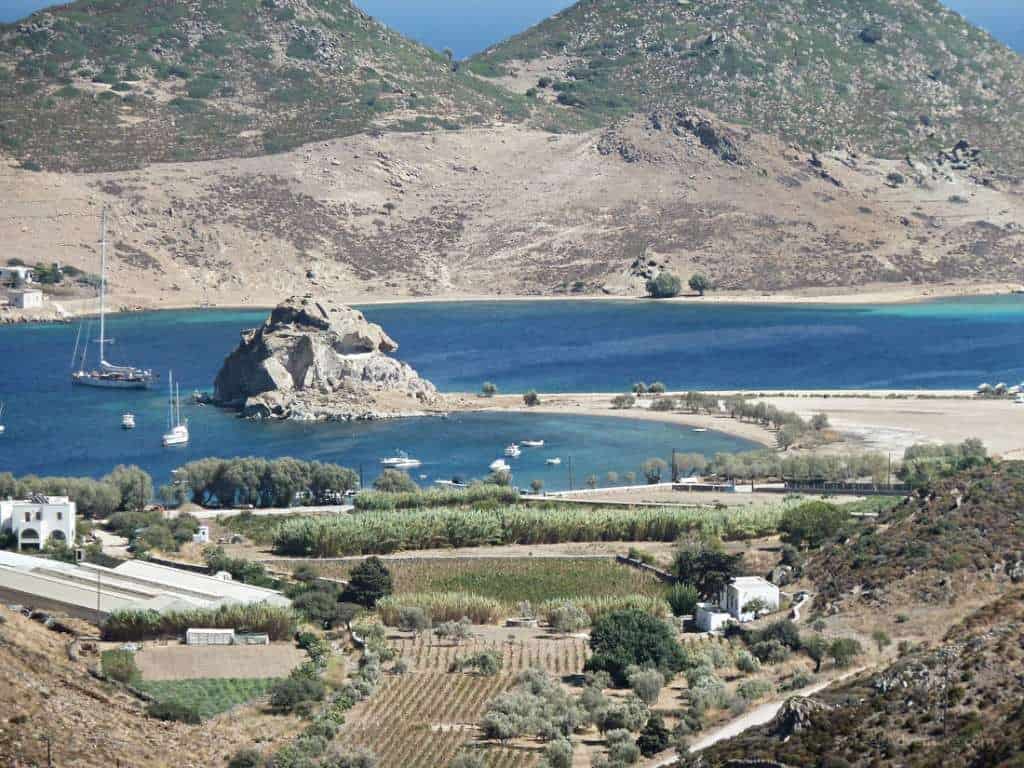 If you are ready for a more challenging excursion, you could always visit some of the basalt formations or explore a few of the small islets that lie offshore.
How to Get to Patmos?
You arrive at Patmos Greece by ferry boat.
Use this and this service for booking the ferry for Patmos Greece.
There are no airports on this Greek island, which helps keep modern life from completely overtaking the relaxed lifestyle that the residents continue to enjoy. Once you arrive, you can travel by foot, car, bus, scooter, bicycle or taxi.
You can use the airports of Samos, Kos, Leros or Kalymnos so to land there and take the ferry from that.
Newer restaurants, art galleys, and souvenir shops have been constructed to cater to the needs and wishes of visitors. There are several establishments that now offer upscale dining and shopping.
Lodging accommodations are usually reflective of the spartan lifestyle embraced by the island's religious communities.
The rooms are clean, neat, and comfortable without affording an over-abundance of luxuries.
Travelers can certainly appreciate that there is no jarring disconnect between these accommodations and the unique history for which Patmos is famous.