Here are the available Paros Water Sports activities by the Awake Paros Greece team.
Paros Water Sports: Water skiing, Monoski & Barefoot
Water ski is similar to the alpine ski but much more relaxed and fun. Water monoski is the evolution of double ski to a more aggressive racing ski.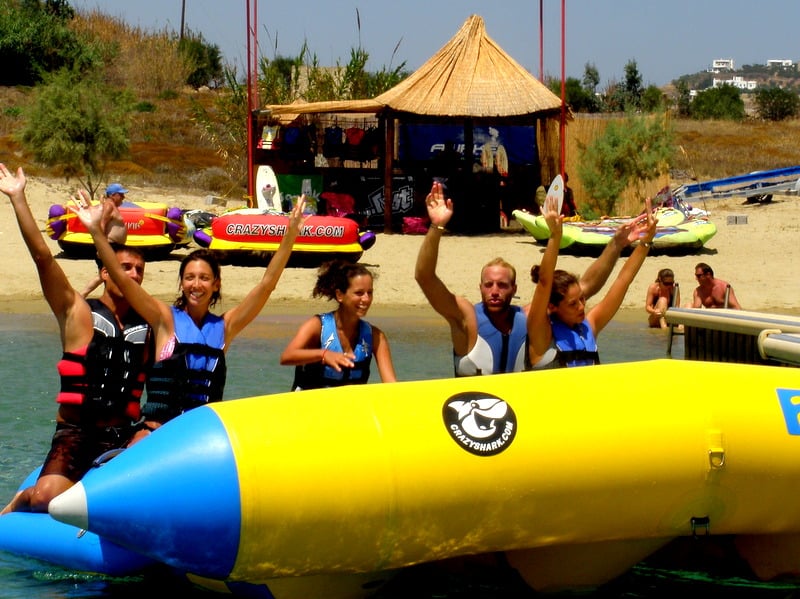 In Monoski, the feet are tied up one in front of the other, in only one ski.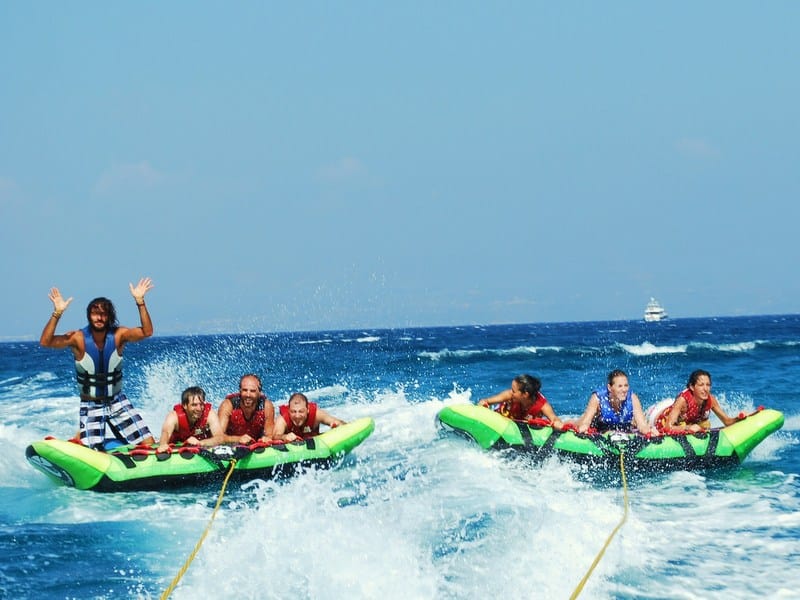 Barefoot ski is water skiing without the use of water skis. Water skiing is a fun and natural activity for all ages.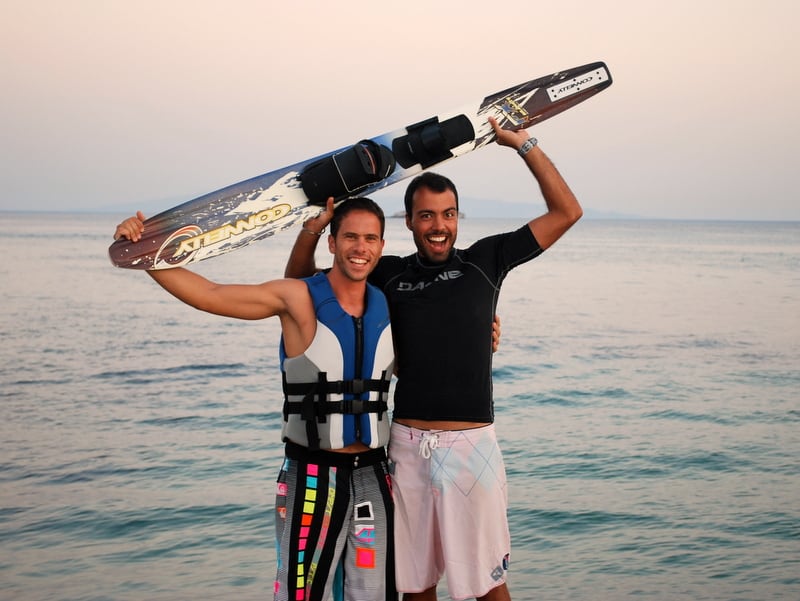 Beginners can quickly become good skiers with three το five lessons.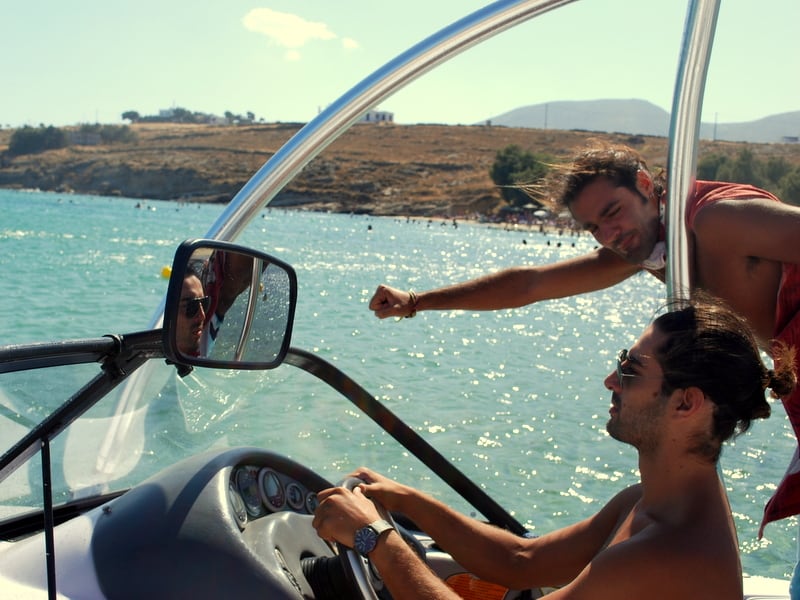 Waterski Lessons for children start at the age of 4, following secure learning methods.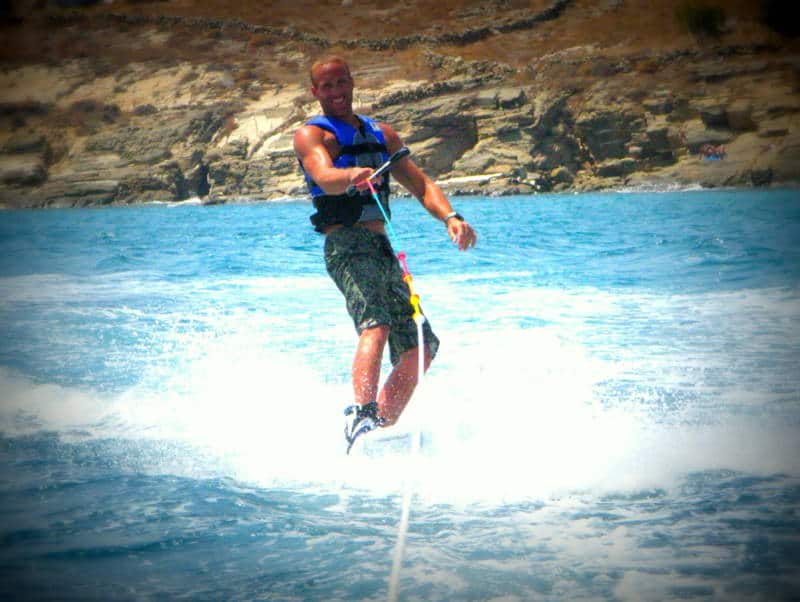 Paros Water Sports: Boardsports
Wakeboarding is a combination of water skiing, snowboarding, and surfing.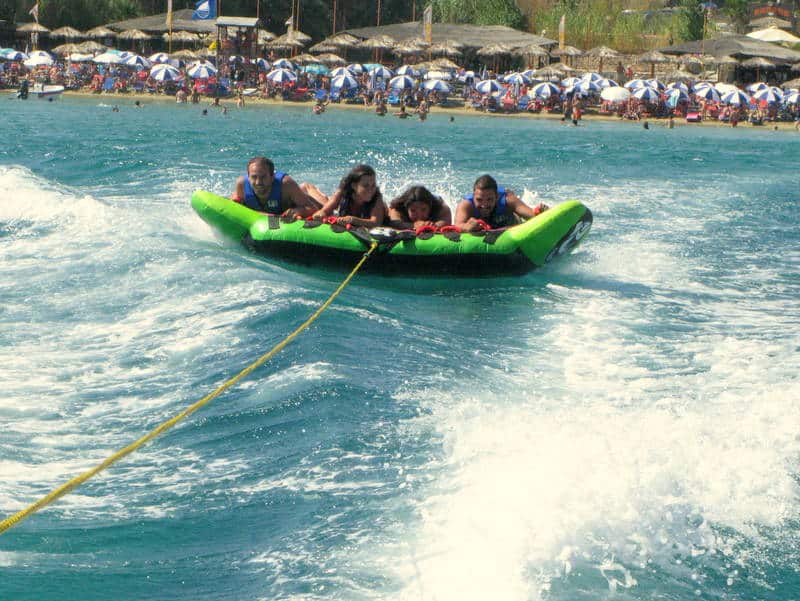 Wake-board resembles a snowboard used to ride over water while being pulled behind a motorboat.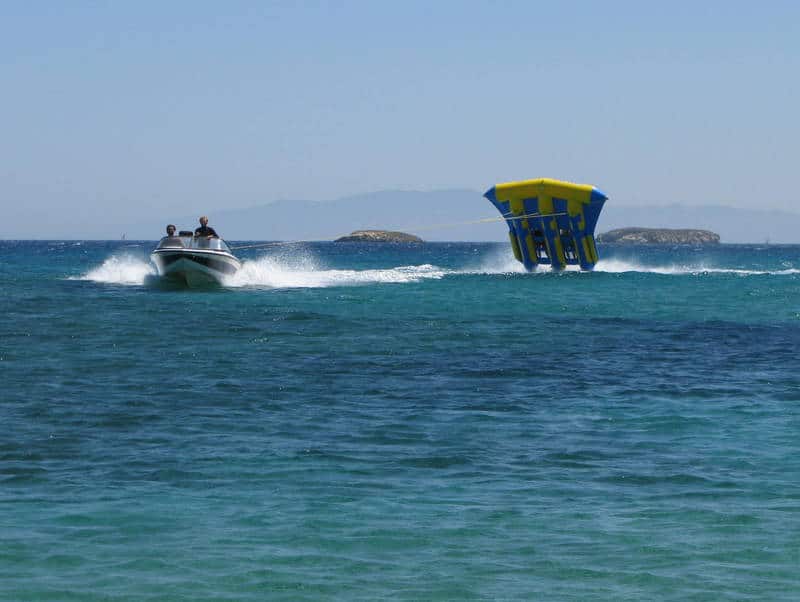 Jumps and tricks can be performed by hitting the wake and launching to the air. Beginner wakeboarding lessons are essential to learning the basic moves: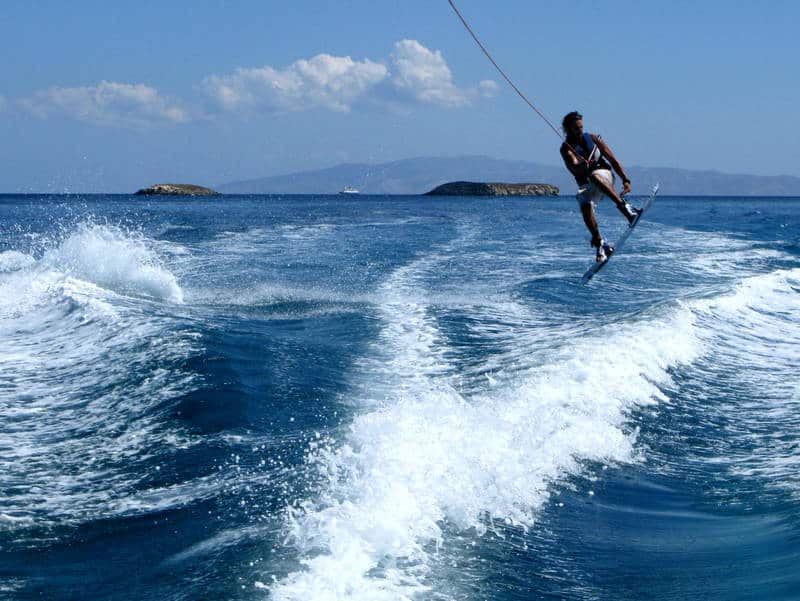 Stance, deep water start
Switch, crossing & jumping the wake
Surf the wave
Surface hop
Side slide
Surface 360.
Any move is possible.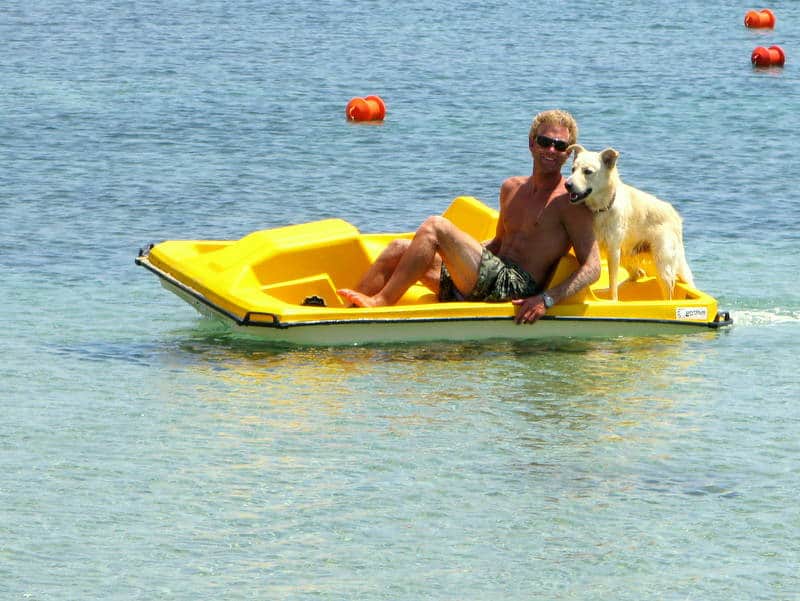 Awake Paro's water sports provide Wakeboard & Waterski Lessons from Certified judges for the National Championships of wakeboarding.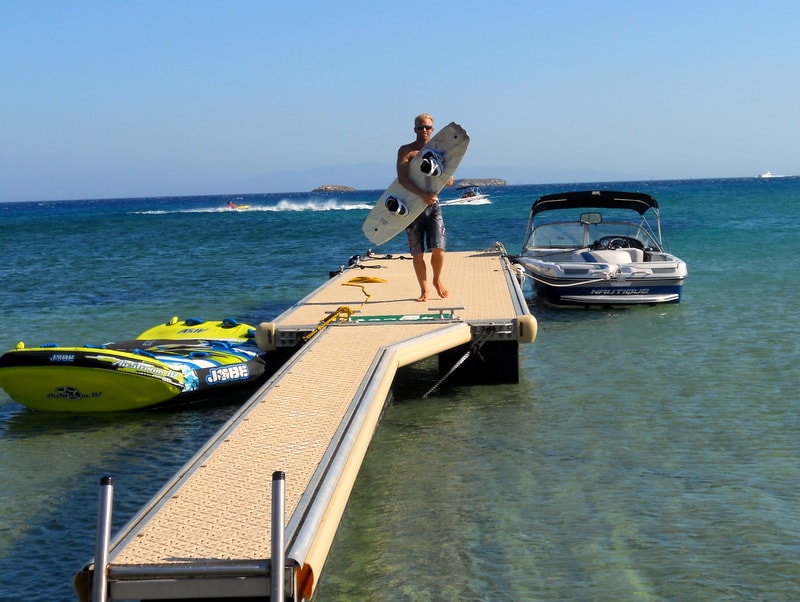 They are graduates of The Faculty of Physical Education and Sport Science with a specialization in water skiing Practice and teaching methods.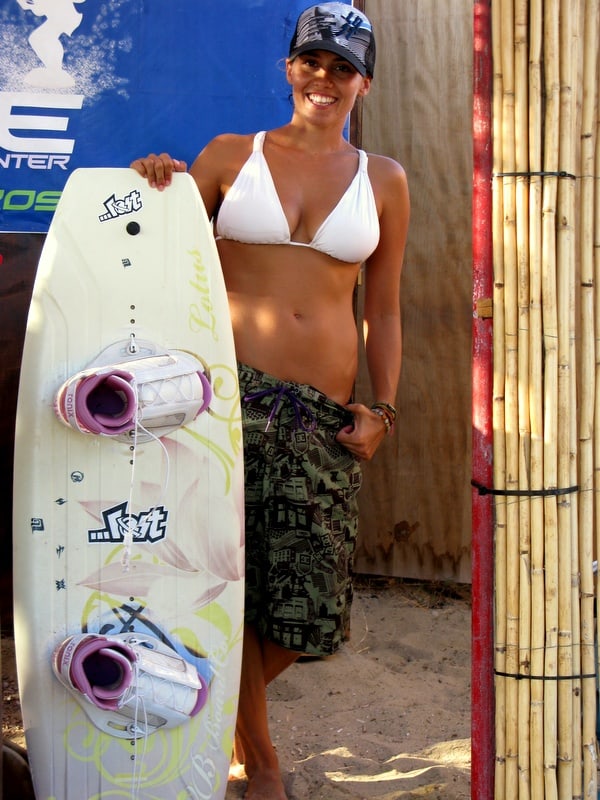 Beach Activities in Paros Water Sports Location
Paddling: Canoe Kayak Paddling a two-seated craft or Stand Up Paddleboard, stand up on board, find your balance, and then you paddle.
Tubes: They are fun speedy float rides behind a motorized ski boat.
Flyfish: An enormous inflatable wing that reaches skywards.
AirstreamIV: Adrenaline speed rides.
BIG O: A big inflatable donut for those that don't mind getting wet!
Crazy sofa: A safe and fun activity for children.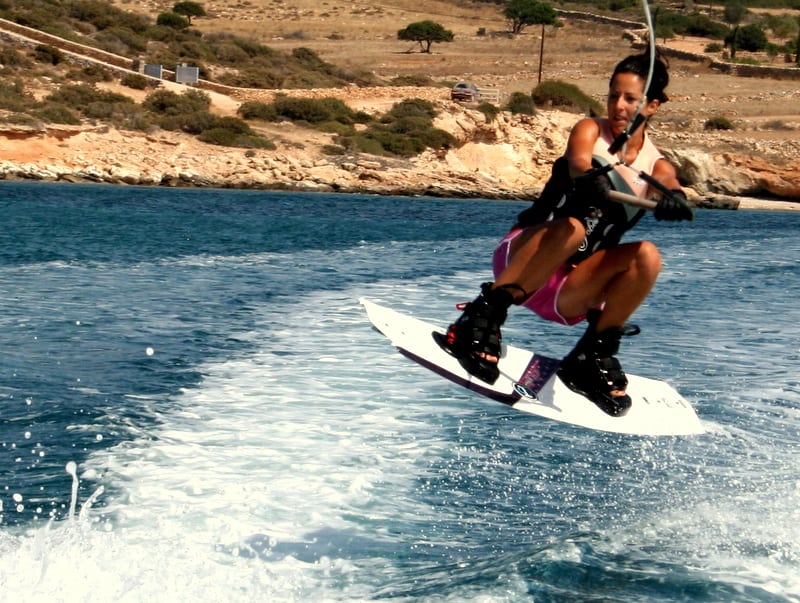 Easy water activities to exercise, explore nearby gulfs & enjoy the sea. Read all the things to do in Paros Greece and about the 25 beaches of Paros.
This a guest post by AwakeParos.