Pounda is the perfect Paros kiteboard spot; PKRA 2005 World Tour stop & KPWT 2006 World Tour stop.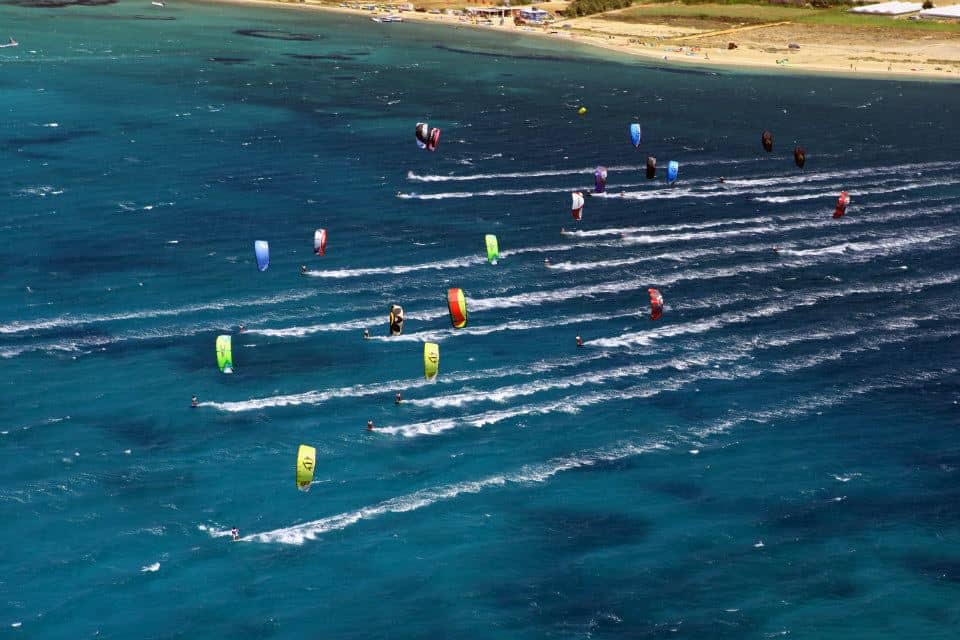 Pounda is a sandy beach with no obstacles with a shallow side, offering quick and safe learning for courses and a perfect kite spot for experienced riders.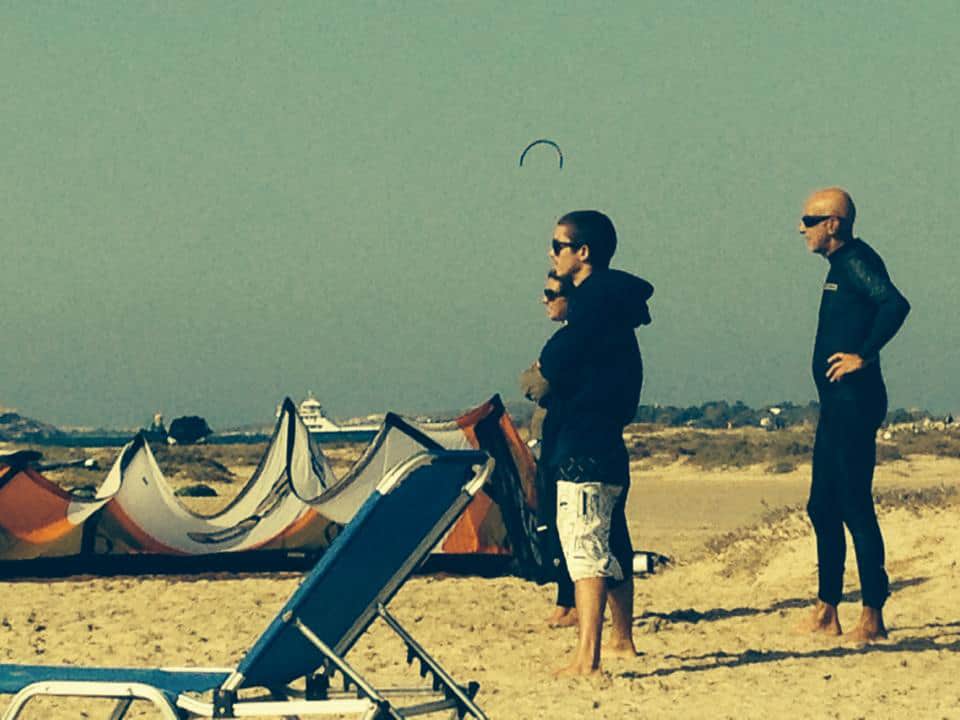 The wind is always constant, with an average of 4 to 5 windy days per week all year, from 12 to 35 knots.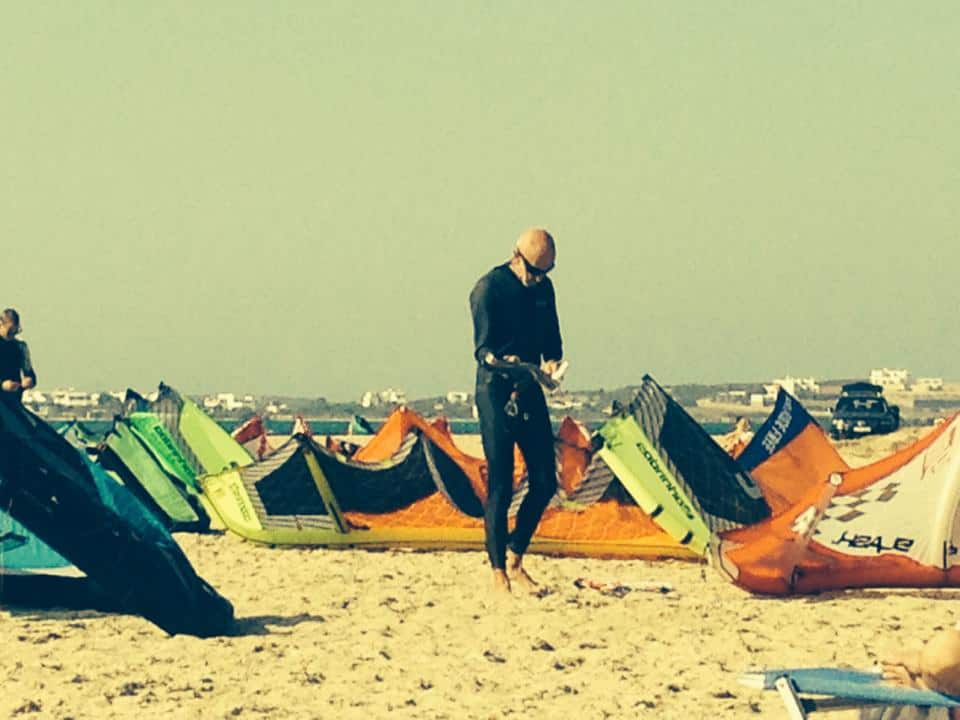 Pounda was included in the PKRA World Tour (Professional Kiteboard Riders Association) in 2005, and it is included in the KPWT 2006-2008 World Tour ( Kiteboard Pro World Tour)
IKO Kiteboarding Discovery Course
The" Discovery Kitesurf one-day-try-out" is the perfect course for students that want to have a good idea of kitesurfing and for students who don't have much time and want to initiate the session and finish it somewhere else.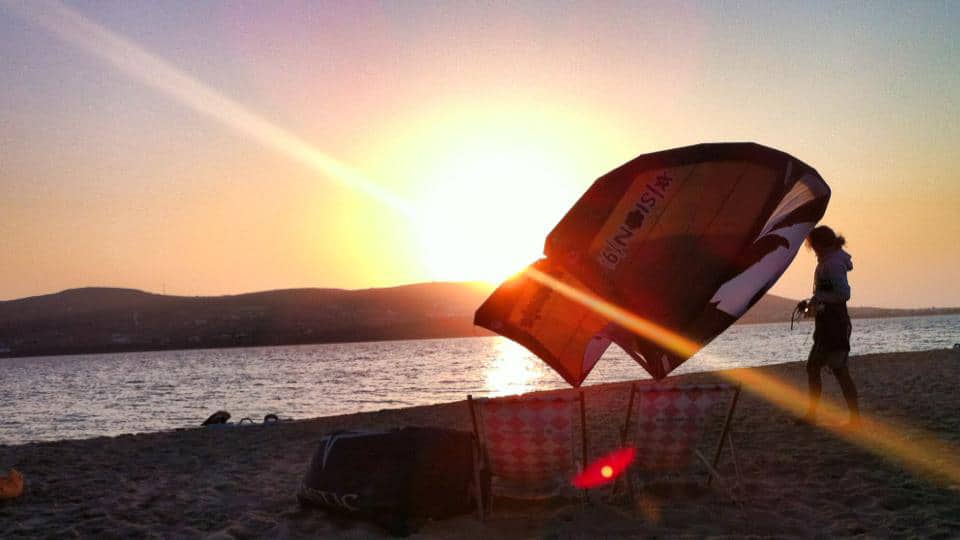 They remind you that you can start a course with us and continue it in any IKO center worldwide.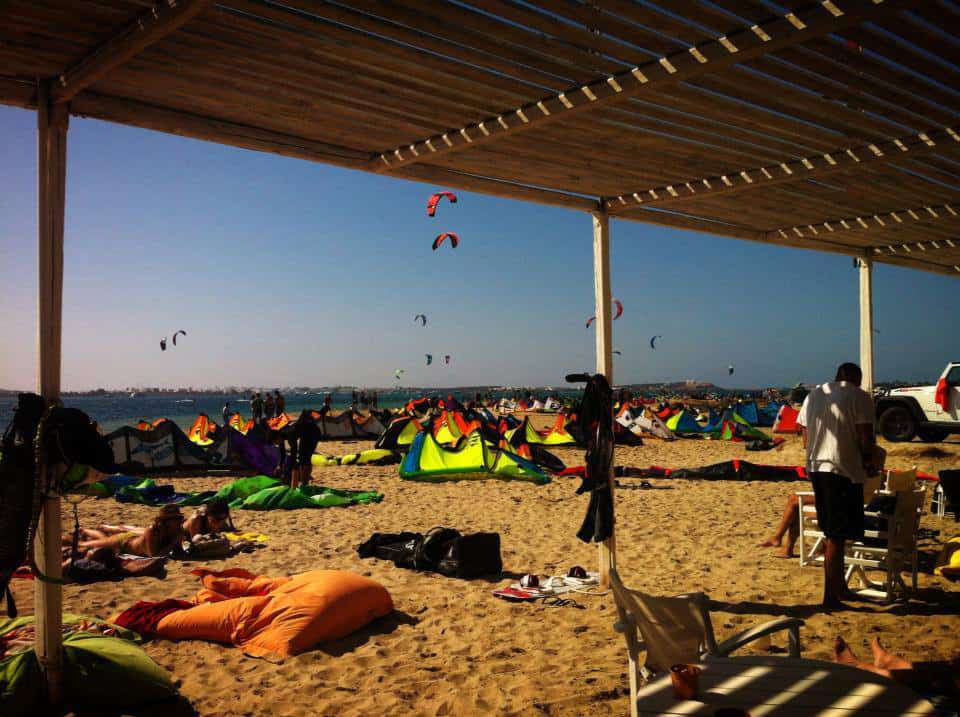 They use IKO methods that emphasize security.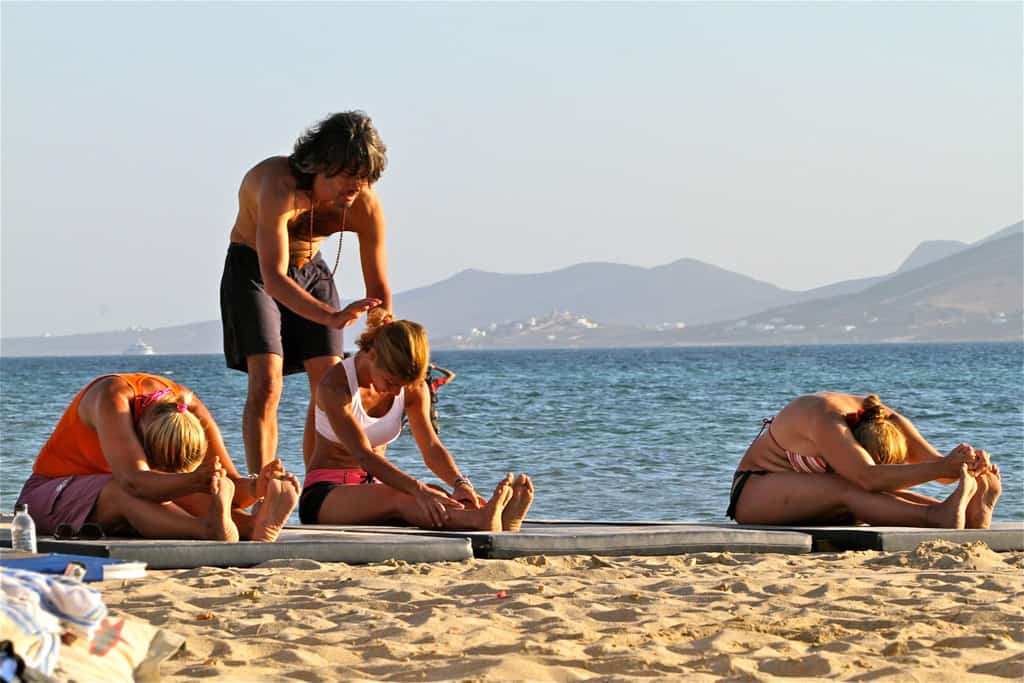 Course description- Welcome to the theory of the wind window
Safety information
Weather acknowledge (nautical, wind, currents, etc.)
Kite set up: Bar and lines
Kite control on the Beach (Training kite)
Emergency release practice (on the Beach)
Landing and Launch (with assistance)
Water re-launching (Theory and practice – Option Depend on Weather)
Body dray (Theory) Discovery Kiteboarder Program
The Best Way to Discover Paros Kiteboard-ing
Discover Kiteboarding and elevate your water sports experience!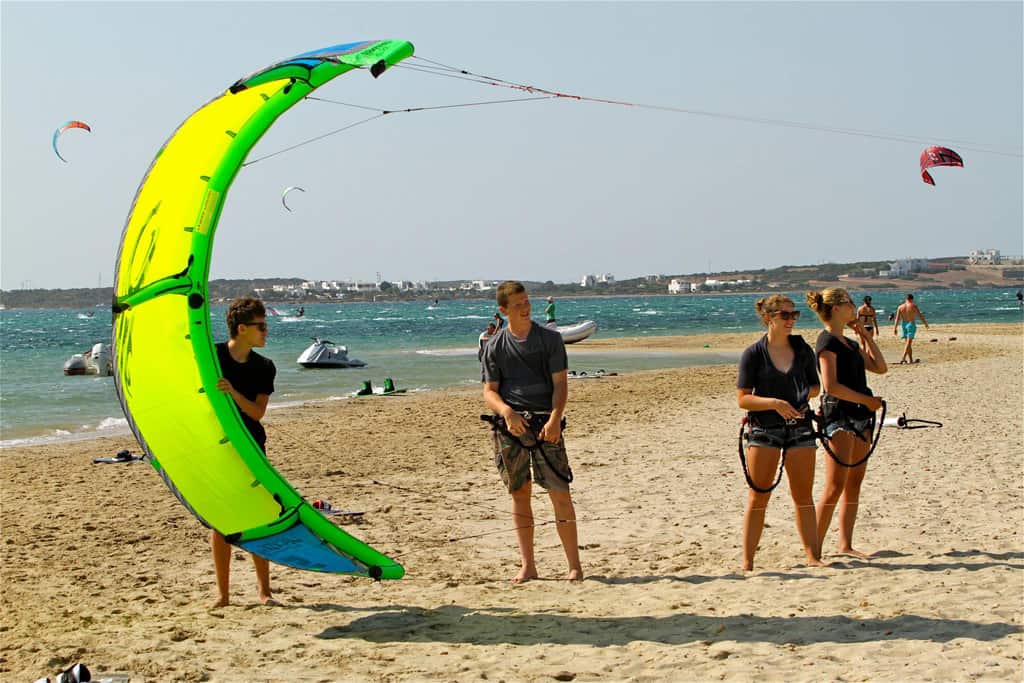 The IKO Kiteboarding programs are designed to help you learn safely.
Your IKO instructor will respect your rhythm and take you through all the steps to reach your goals.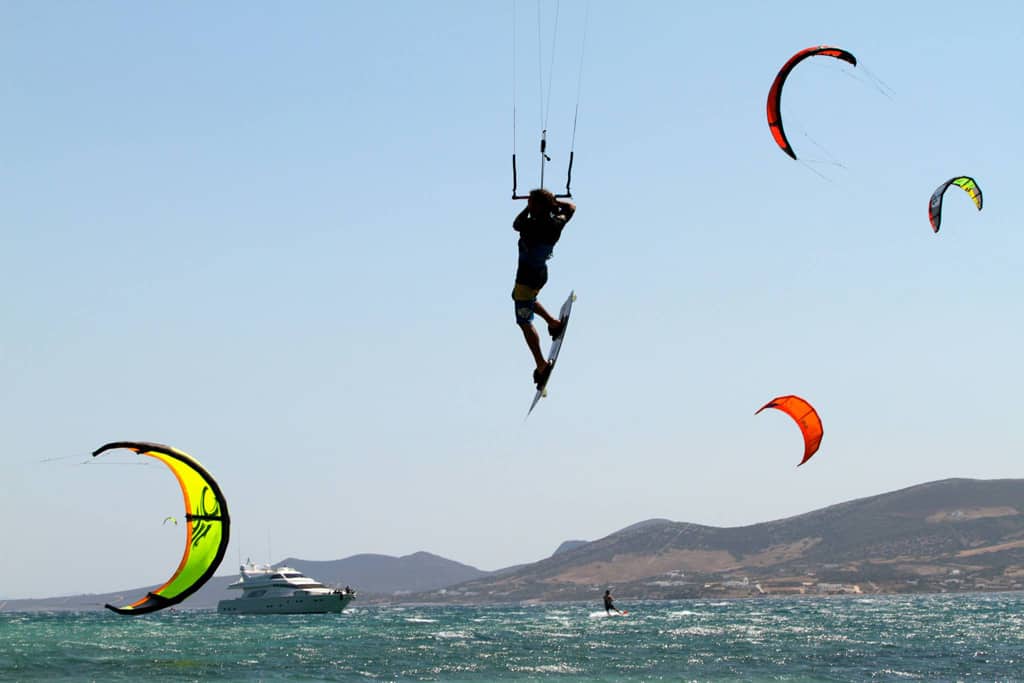 Your level will be certified with your IKO Kiteboarder Card at the end of your lesson, or you can move on to the next riding level!
Level 1A
Know safe wind directions and conditions for kiting
Know hazards on a spot
Set up a trainer kite
Know the use of safety systems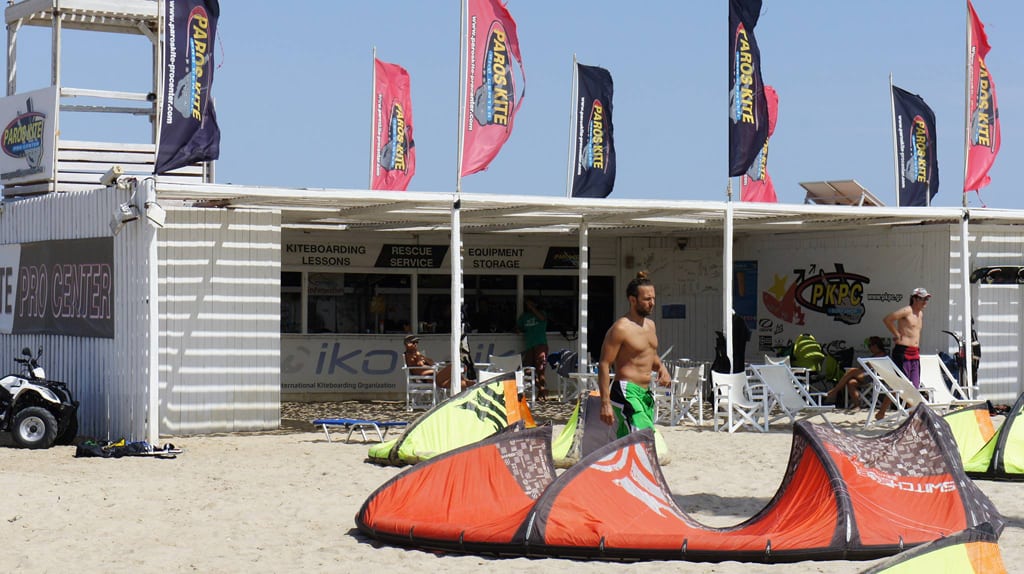 Level 1B
Have necessary flying skills with the trainer kite
Launch and land the trainer kite with an assistant.
Twist and untwist the lines while flying a kite.
Walk and change directions while flying the kite
Know the wind window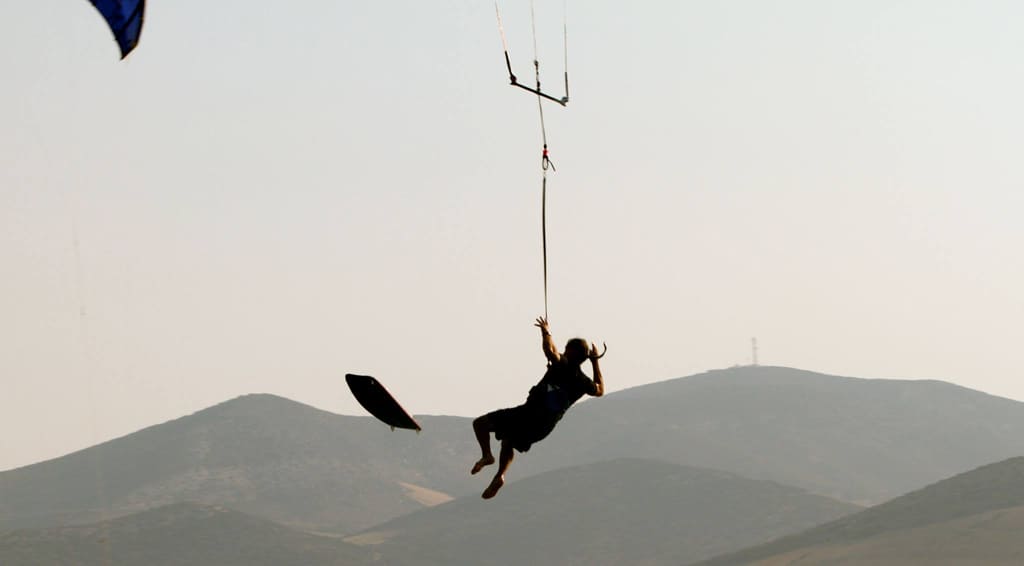 Level 1C
Set-up a 4/5 line kite with a full de-power system
Pre-flight check equipment and settings
In-flight check equipment and settings
Understand and use international communication signals
Launch and land the kite to an assistant and as an assistant (4/5-line de-power kite)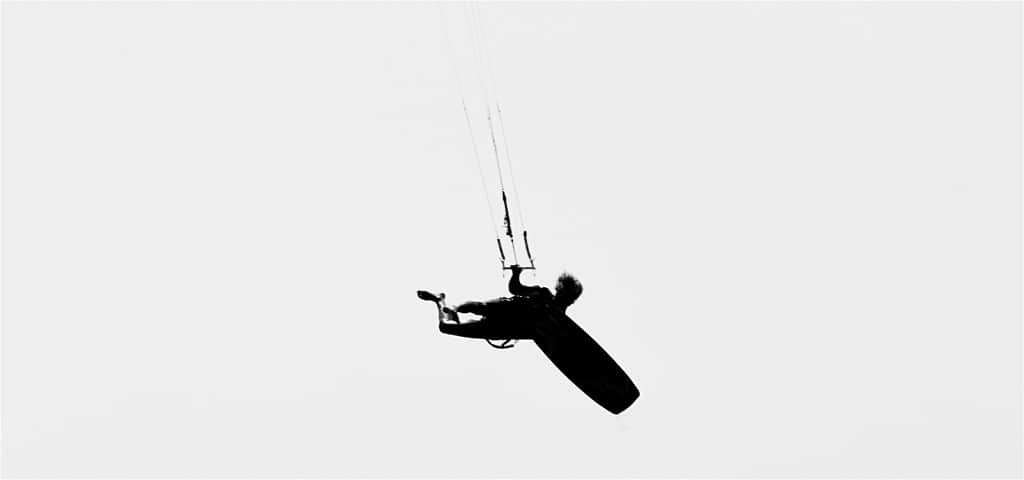 Level 1D
Control the kite hooked into the harness
Understand the de-power system and can use the safety systems
Advanced flying skills with the de-power kite
Show full control of de-power systems in flight
Level 1E
Pull quick release and activate leash
Recover the bar and kite
Self land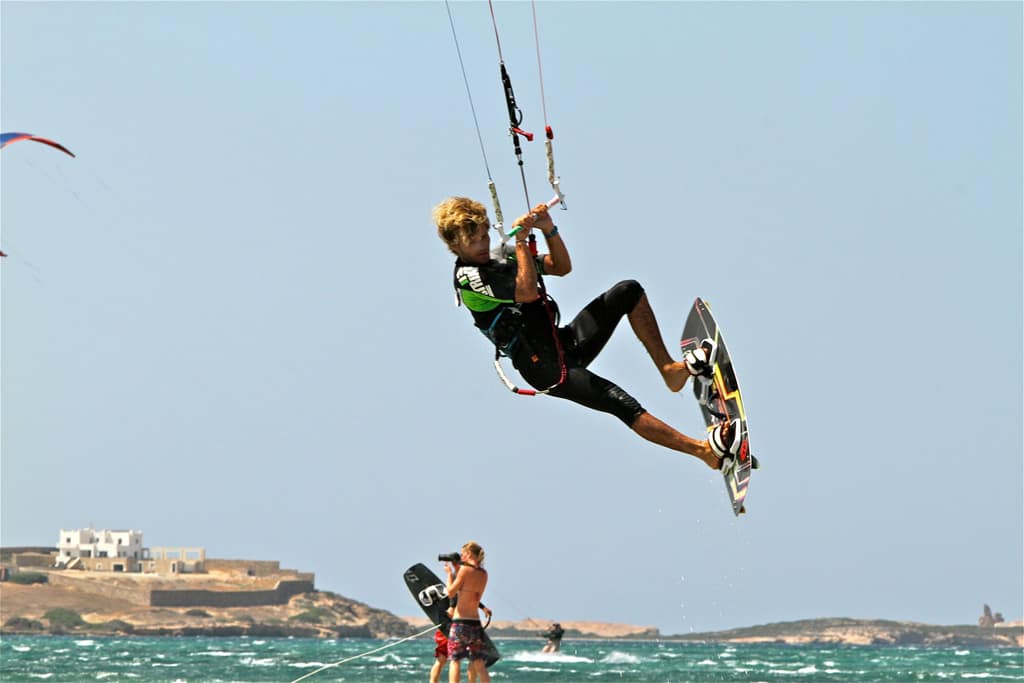 P. S- After the class, the student can receive the IKO card.
Paros Kite Pro Center is situated on the west side of Paros Island, 8 kilometers from Parikia, the port of Paros, Greece.
Pounda Beach, located on the western part of Paro's opposite Antiparos, has become one of the best kiteboarding spots worldwide.
Its steady side shore wind, flat water, and ample space free of obstacles make it unique for Kiteboarding.
If it is for teaching, learning, just practicing or launching, and landing. There is enough space for everybody.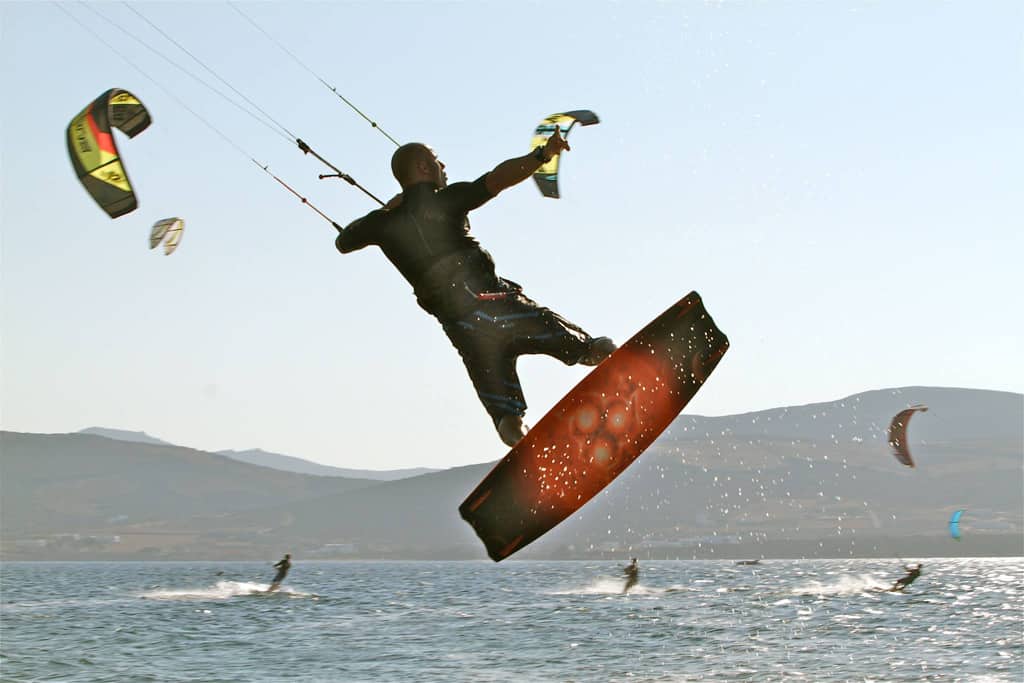 Contact Paros Kiteboard through their website.