The island of Alonissos is very close to Skopelos, and also to Skiathos. It was a pretty good opportunity for us to visit it even for a day, as we were staying at Skopelos island near the end of August. A variety of daily trips are offered, right at the town of Skopelos. At least 4 to 5 boats do the -more or less- same trip, at the -more or less- same price.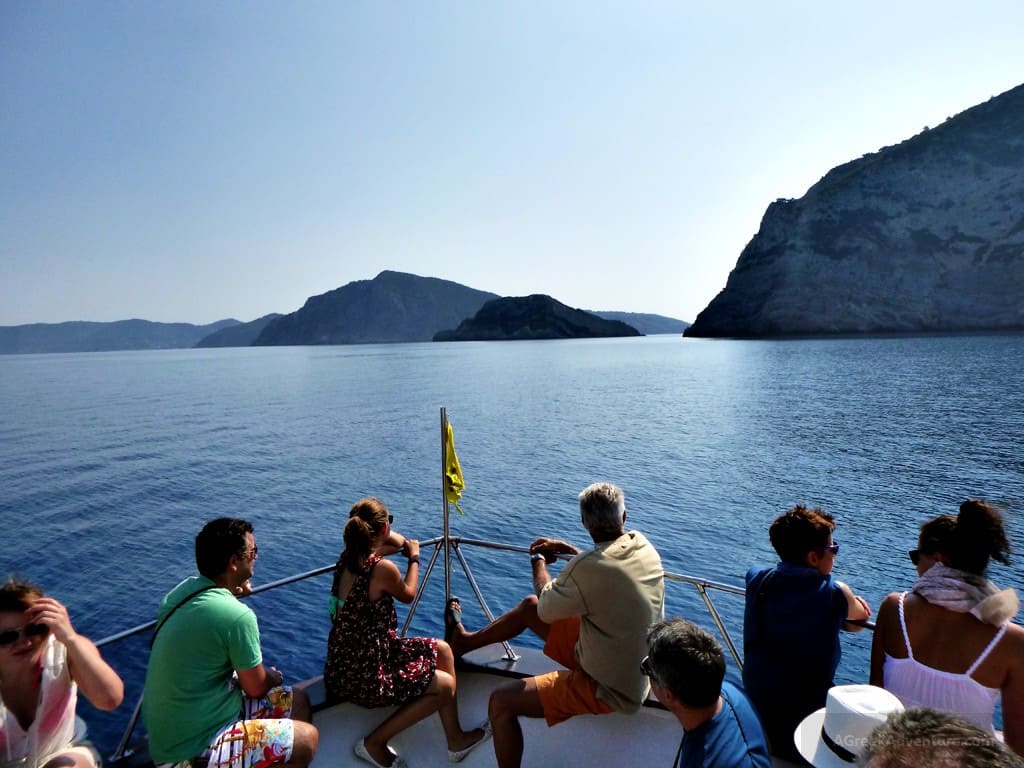 The sea was calm and our trip was smooth. Alonissos has a port that doesn't have something to see (except taverns, etc), but we were advised to head for the old town at the top of the cliff. A bus leaves for that place regularly. The fair is extremely cheap, so don't bother walking there under the hot sun.
Old town of Alonissos
The old city of Alonissos is quite picturesque, but what gave us a series of "Wow" moments, was the view!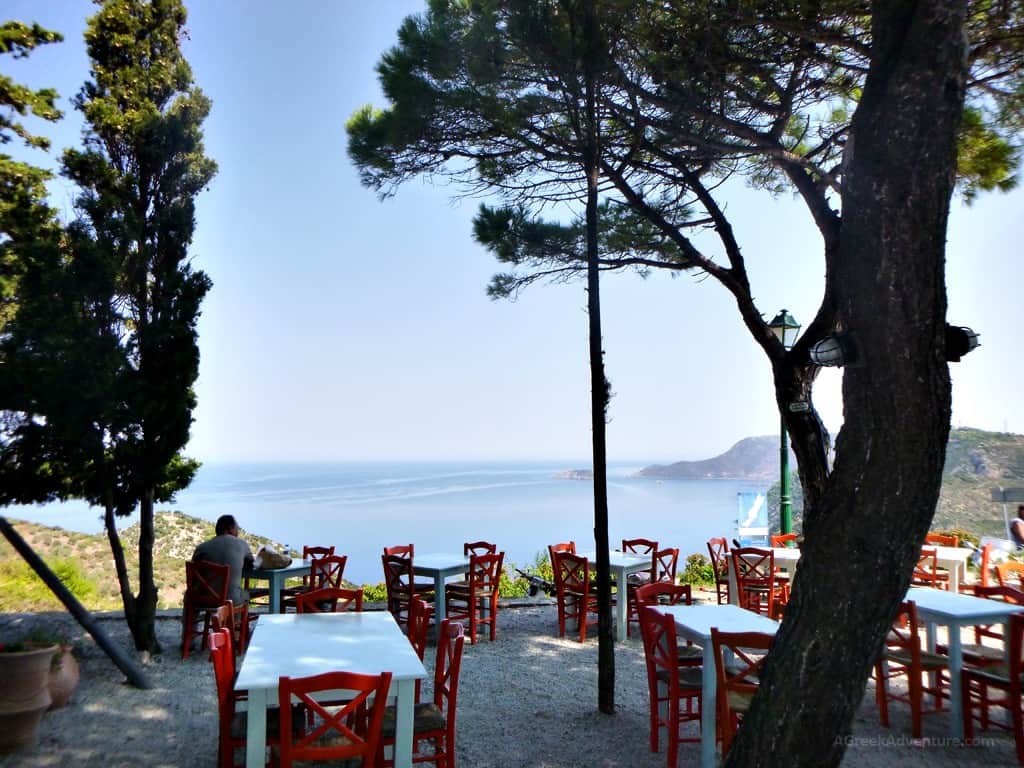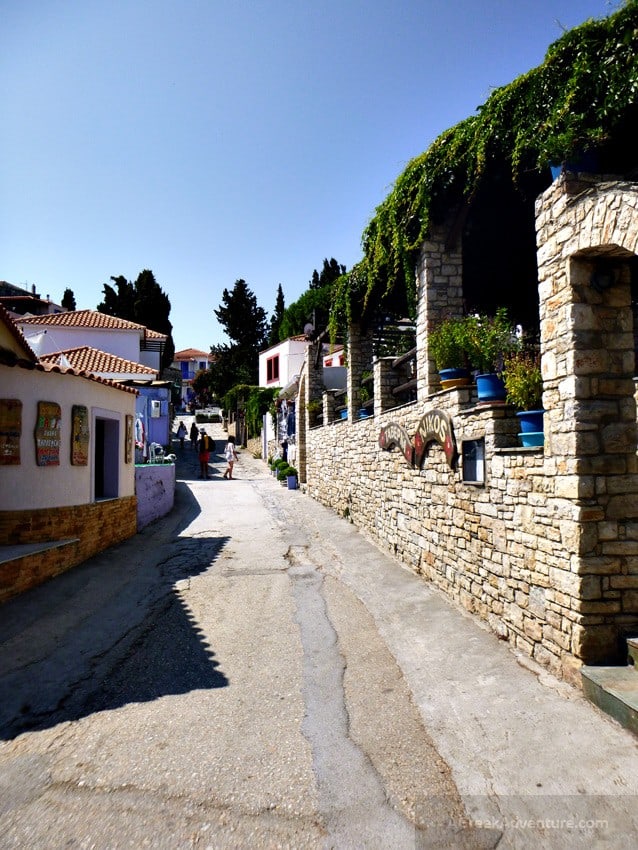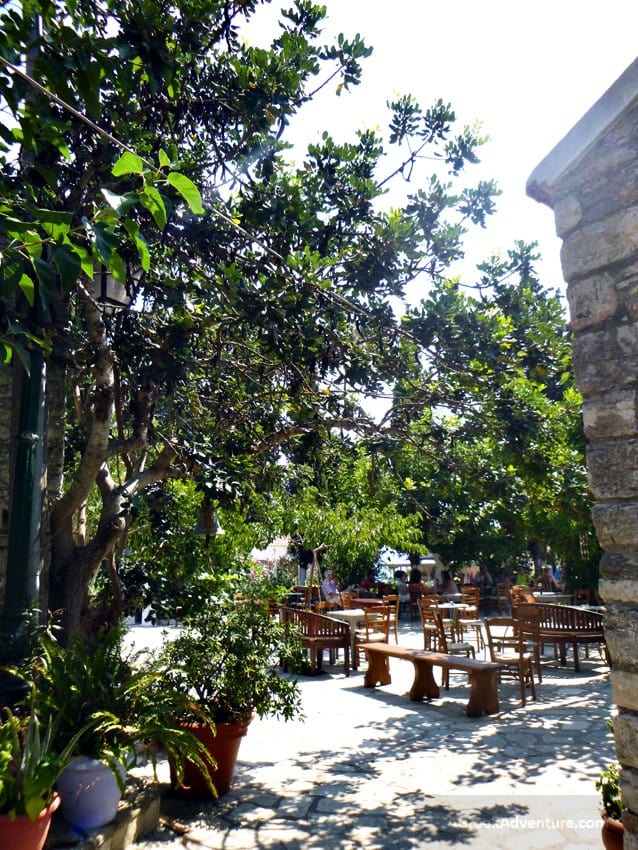 Allow yourself to "get lost" and explore the old town.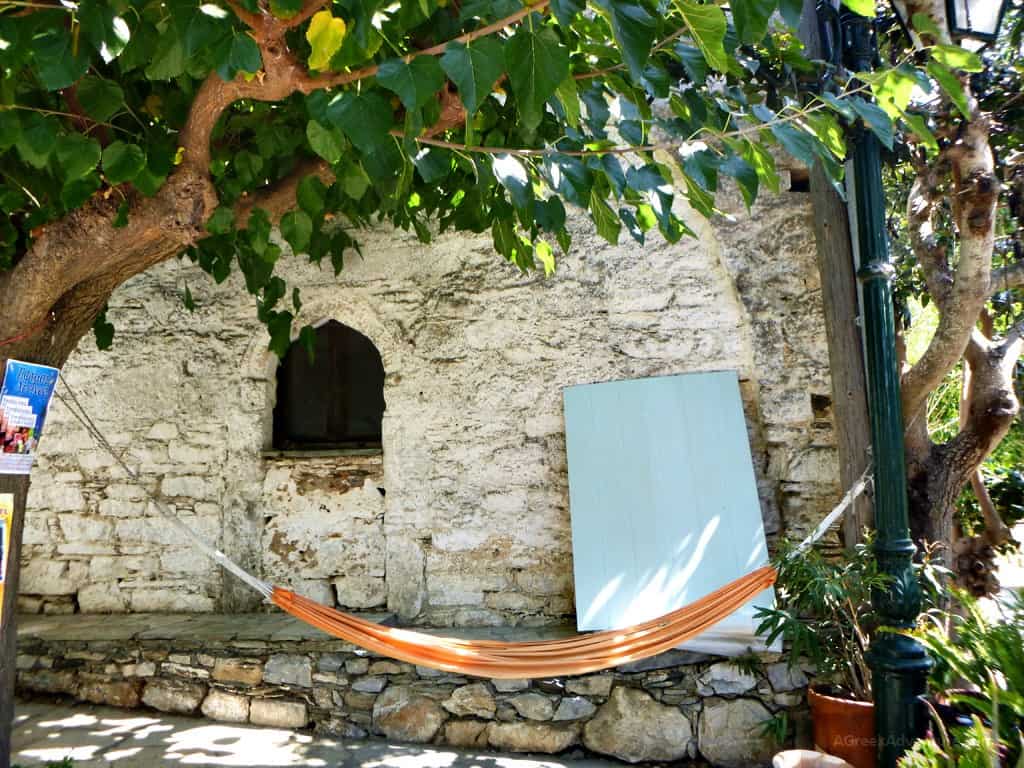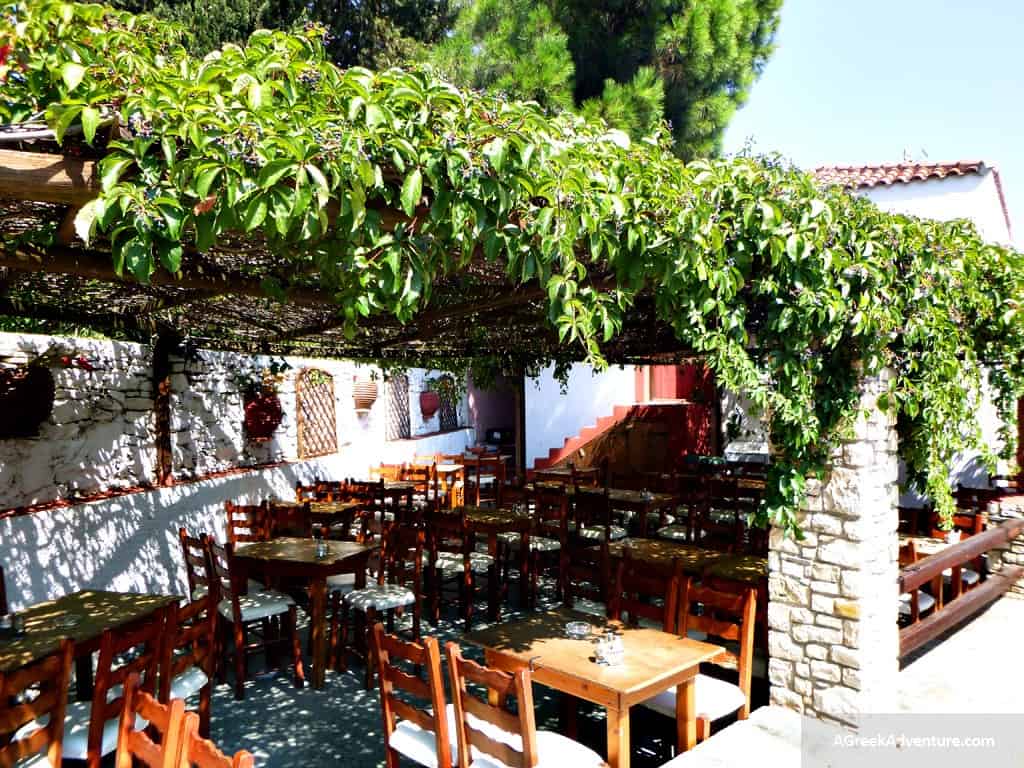 The narrow paths were very nice to walk through.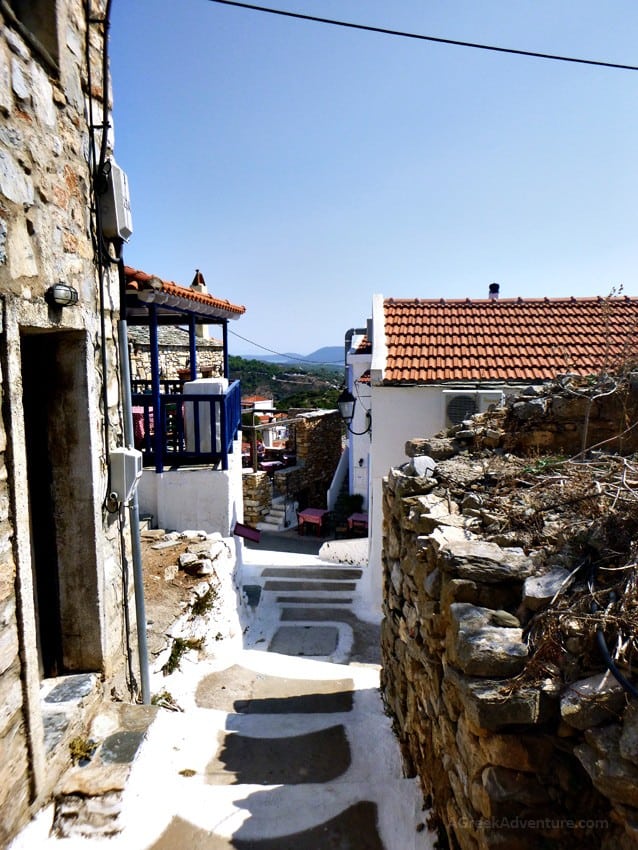 While, in every turn, views changed constantly.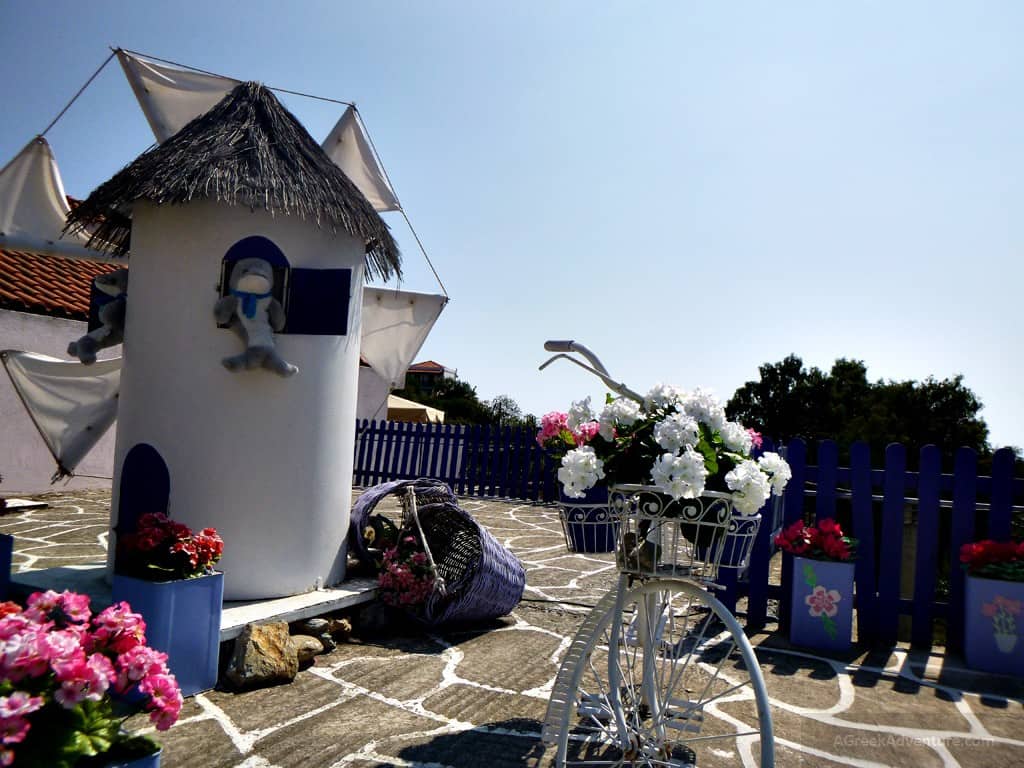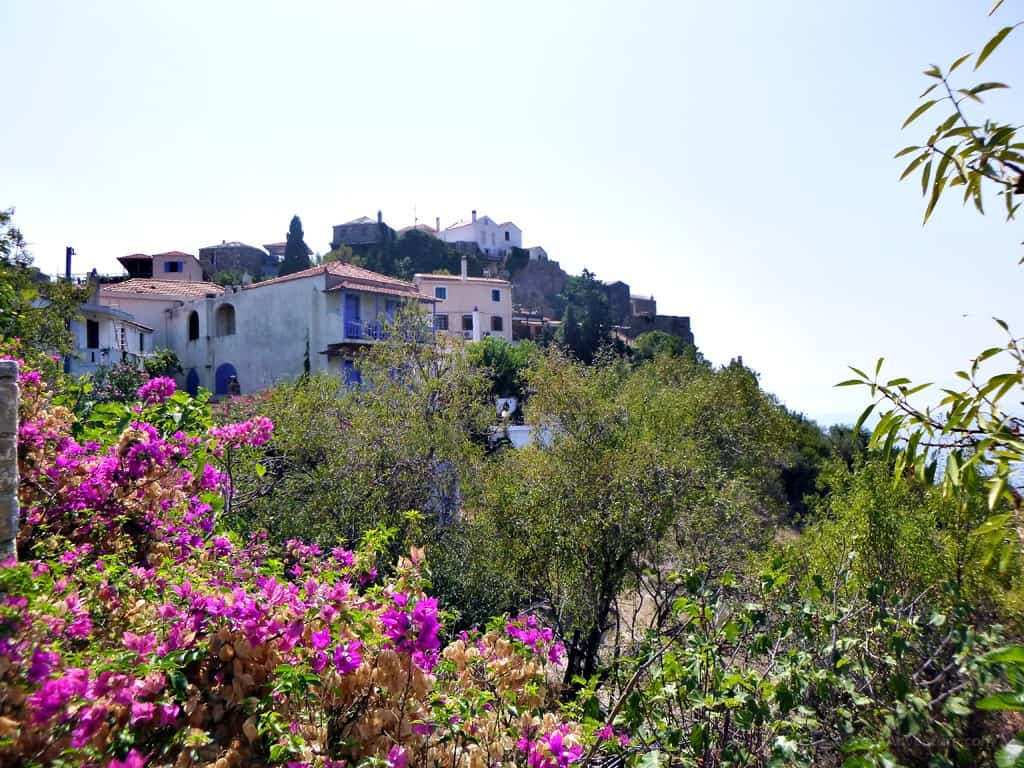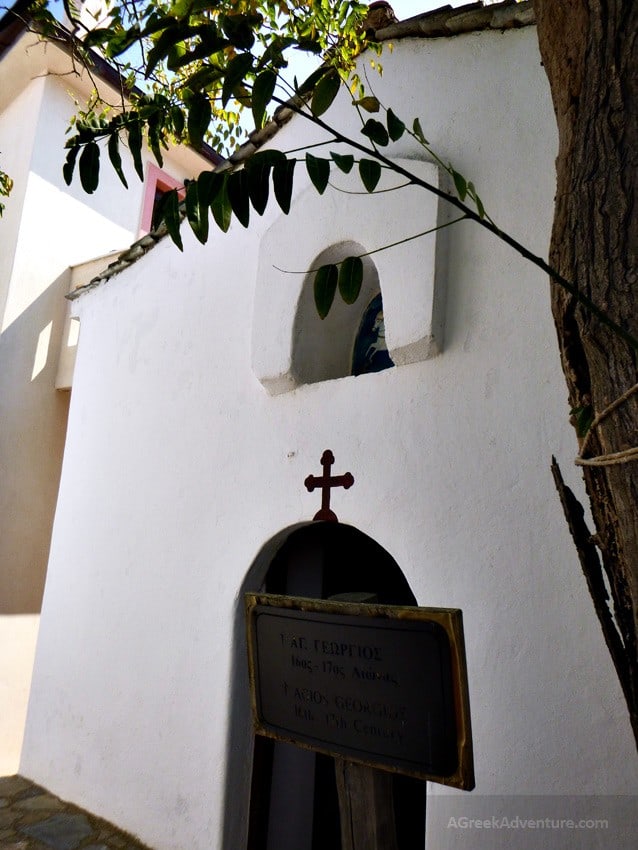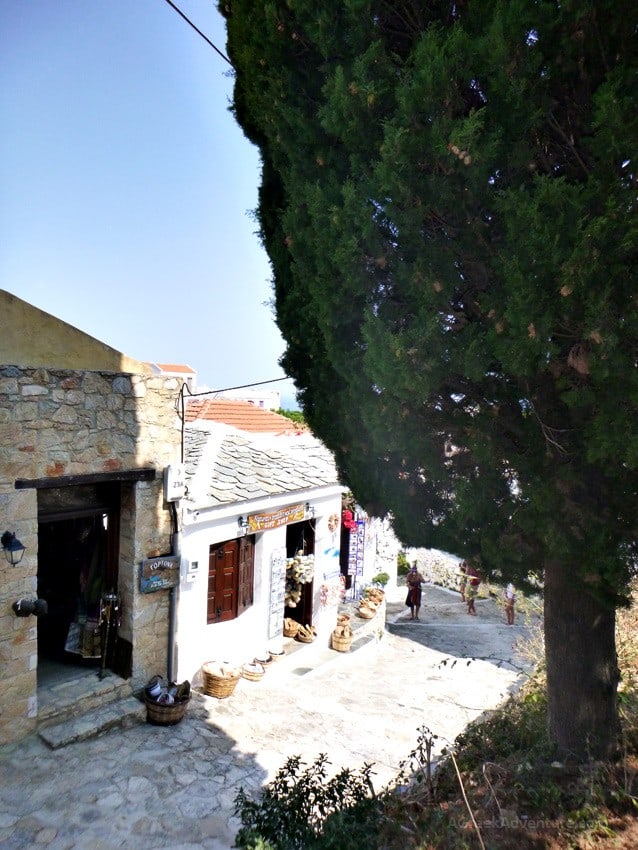 Different small shops and taverns, nicely decorated with that Greek island mix of colors of blue and white, were scattered in the old town.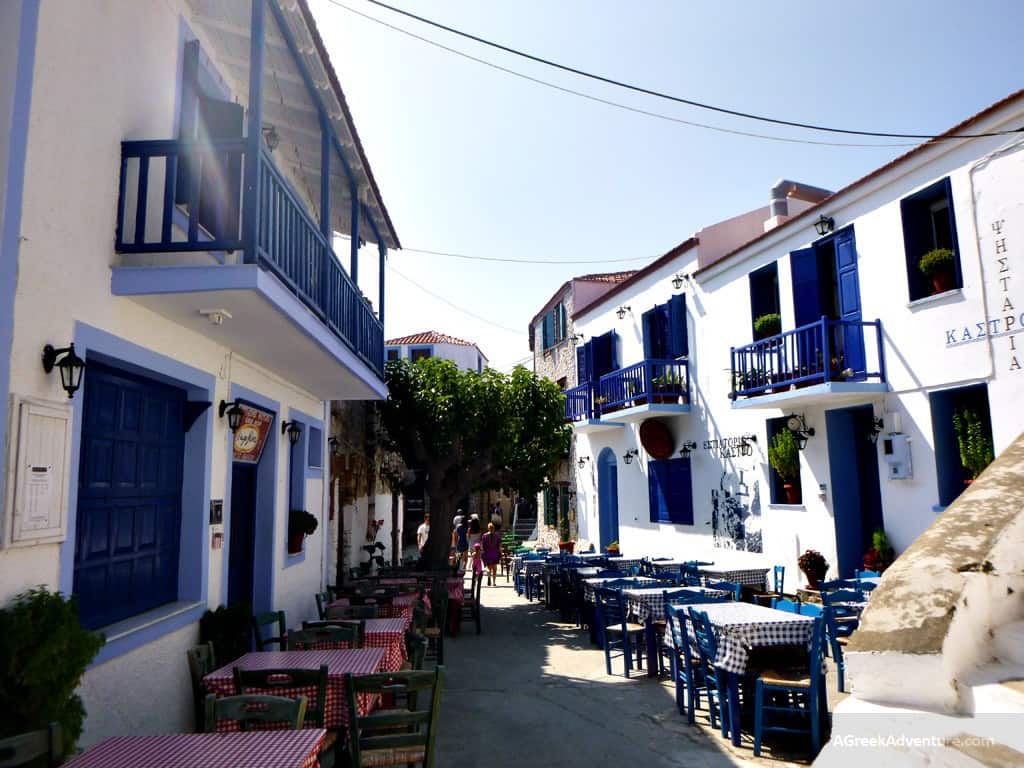 There were some places where you could site and enjoy a coffee or a beverage, where the view was spectacular.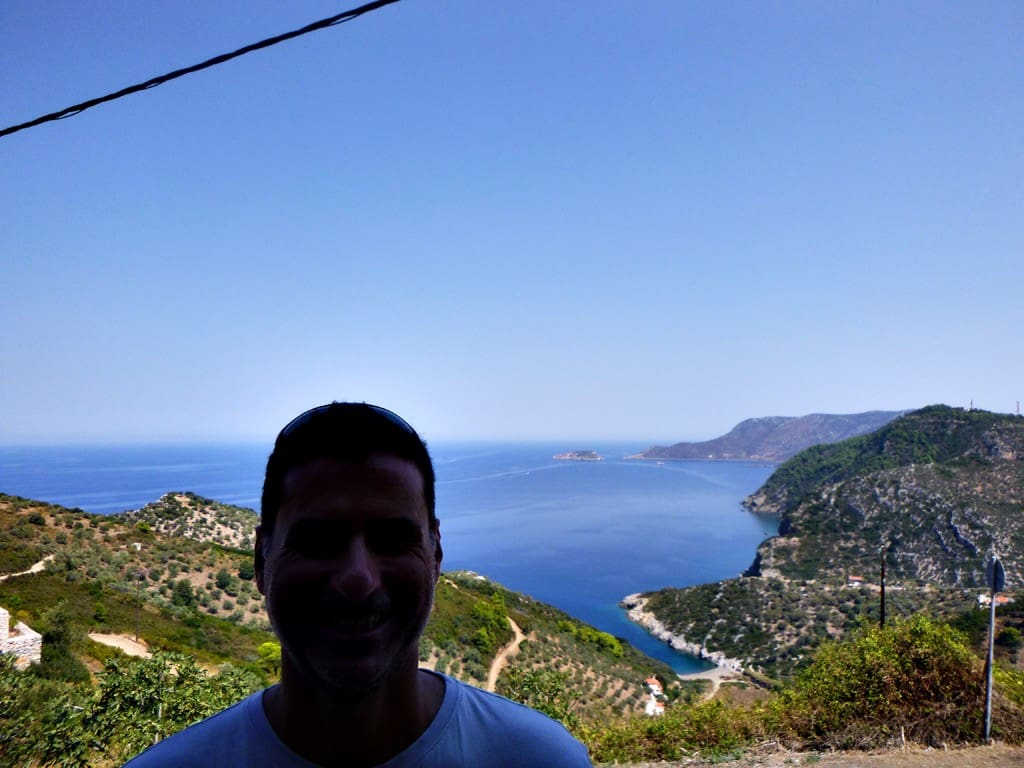 Old town of Alonissos is quite a colorful place. There are many souvenir shops, with these "silly" memorabilia that make our lives playful ones.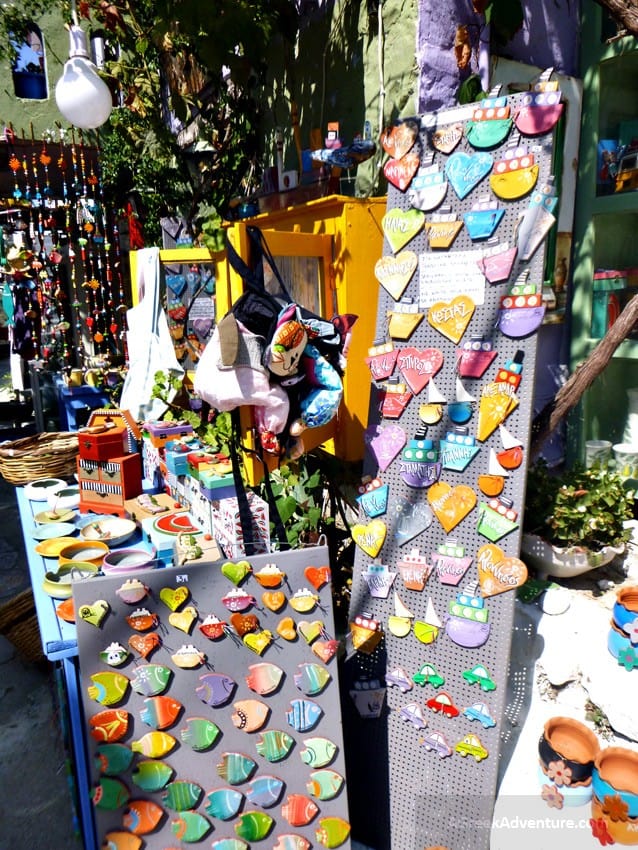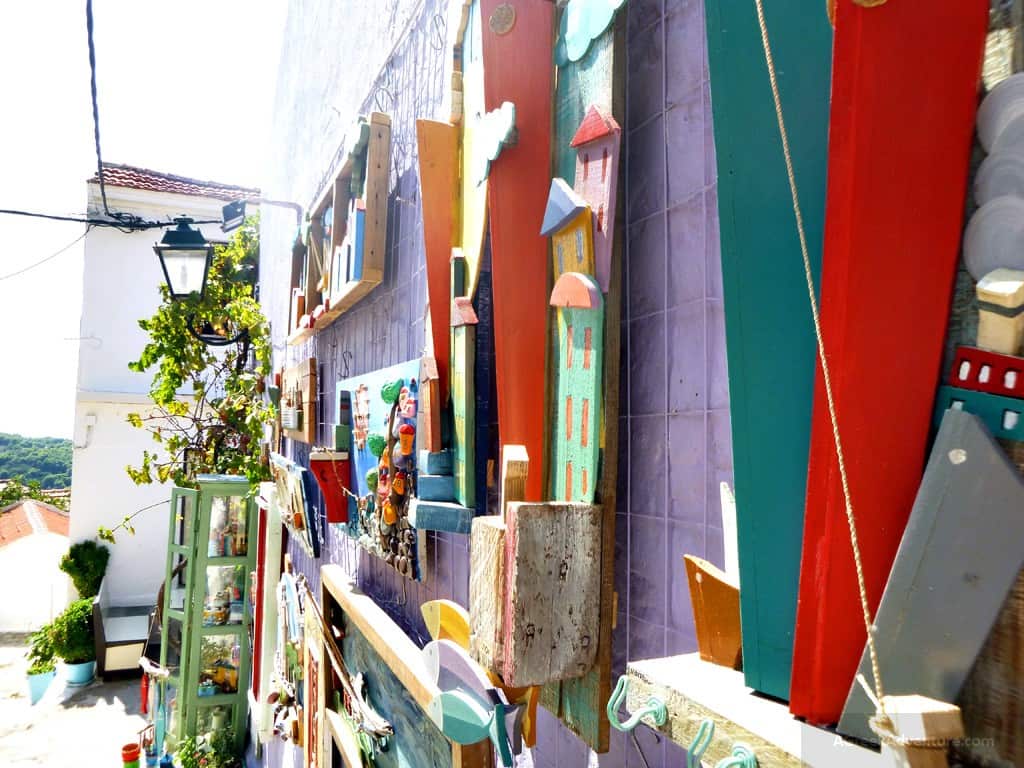 Check the color combination at this coffee shop!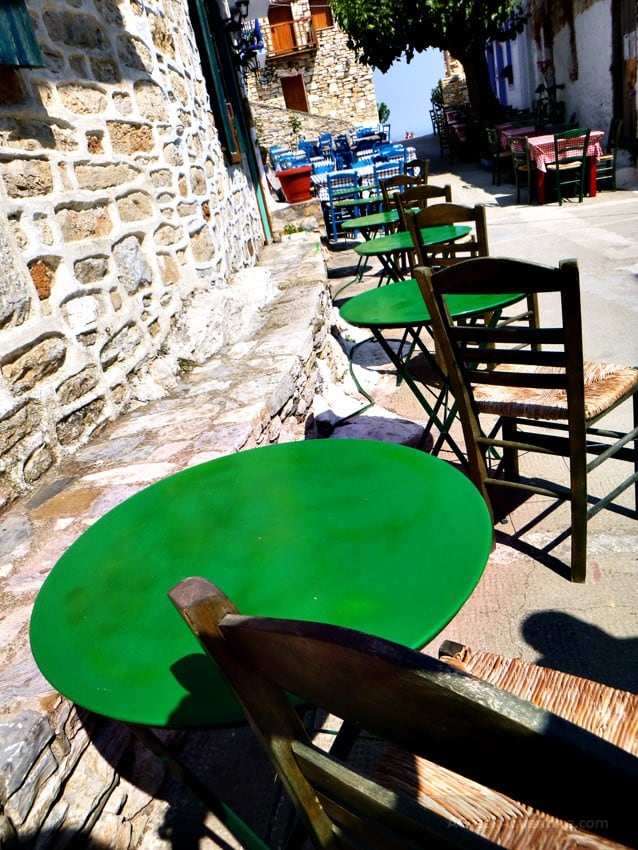 And, of course, that amazing view again!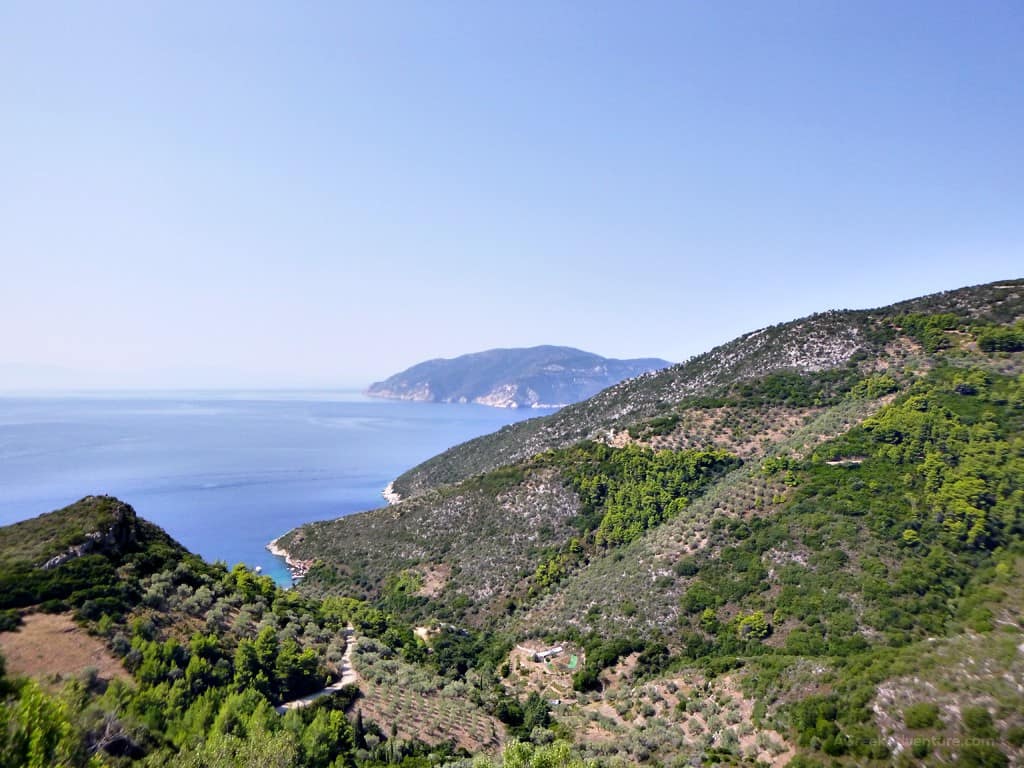 Take me to the Beaches of Alonissos!
Leaving the old town part we embarked in our boat and move to one of the most amazing beaches, called "Leftos Gialos".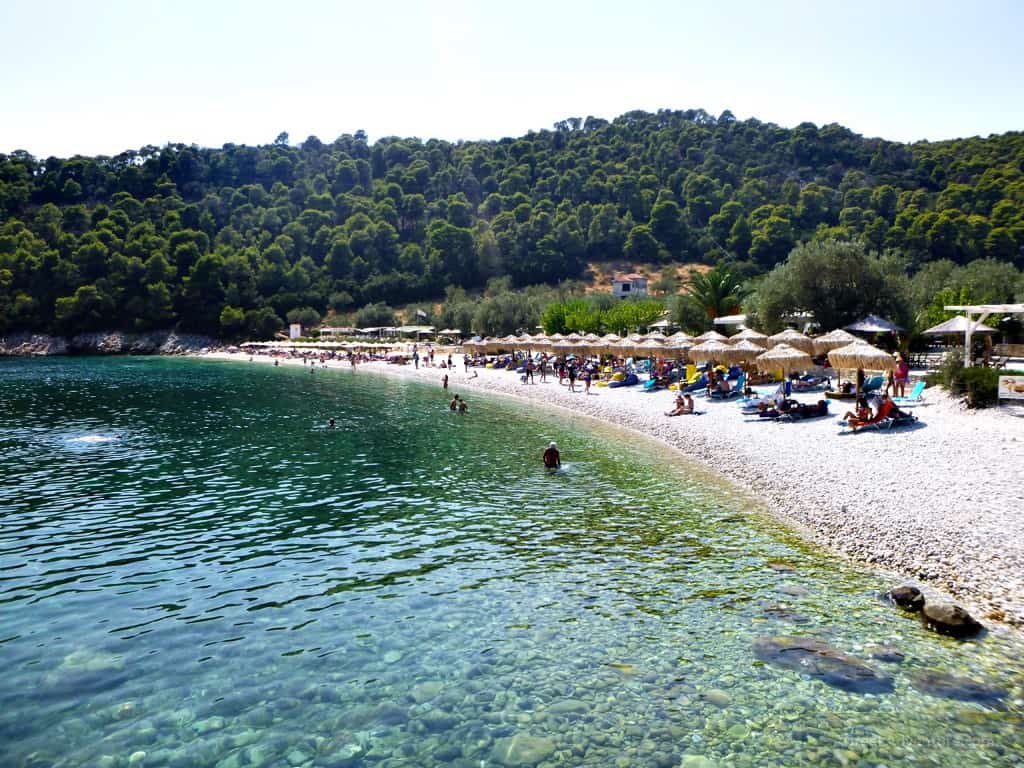 Excellent waters, a perfect beach bar and facilities, shade and even cold food to enjoy!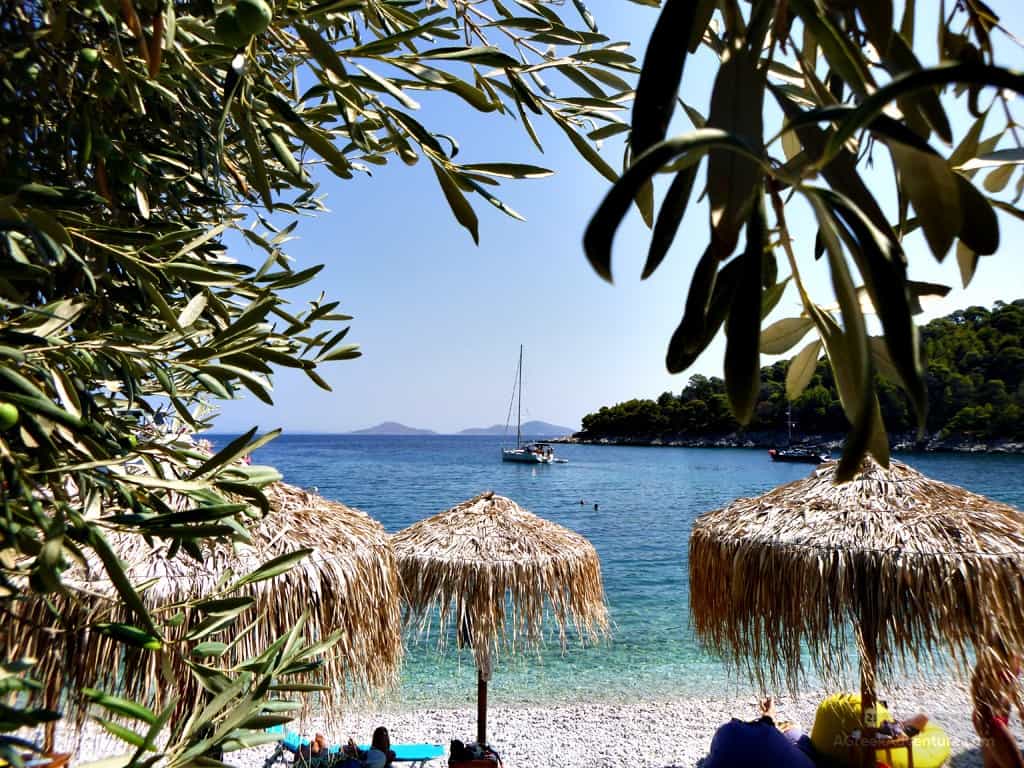 We spend more than an hour there and time flew so fast. This beach was great! So clean, and check these colors!
Leaving the old town, we embarked on our boat again and this time we would move to a small fishing village, where we would have time to have lunch and have a swim.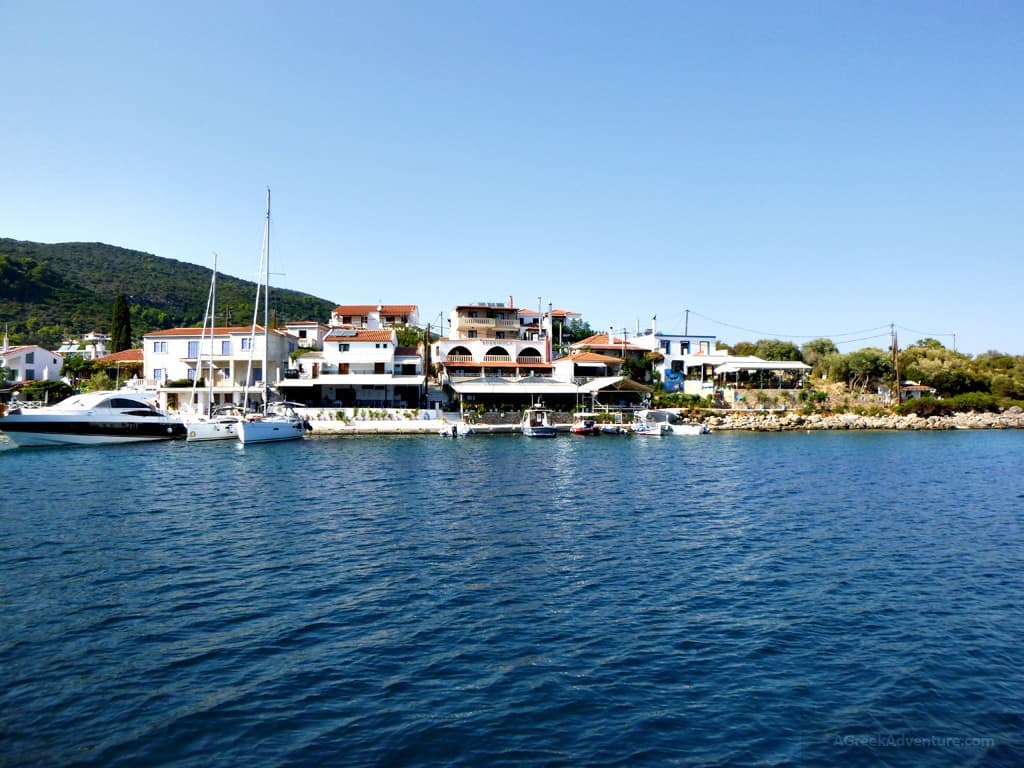 We chose the lunch part since it was late noon and we were very hungry. That fishing village was so quite and small.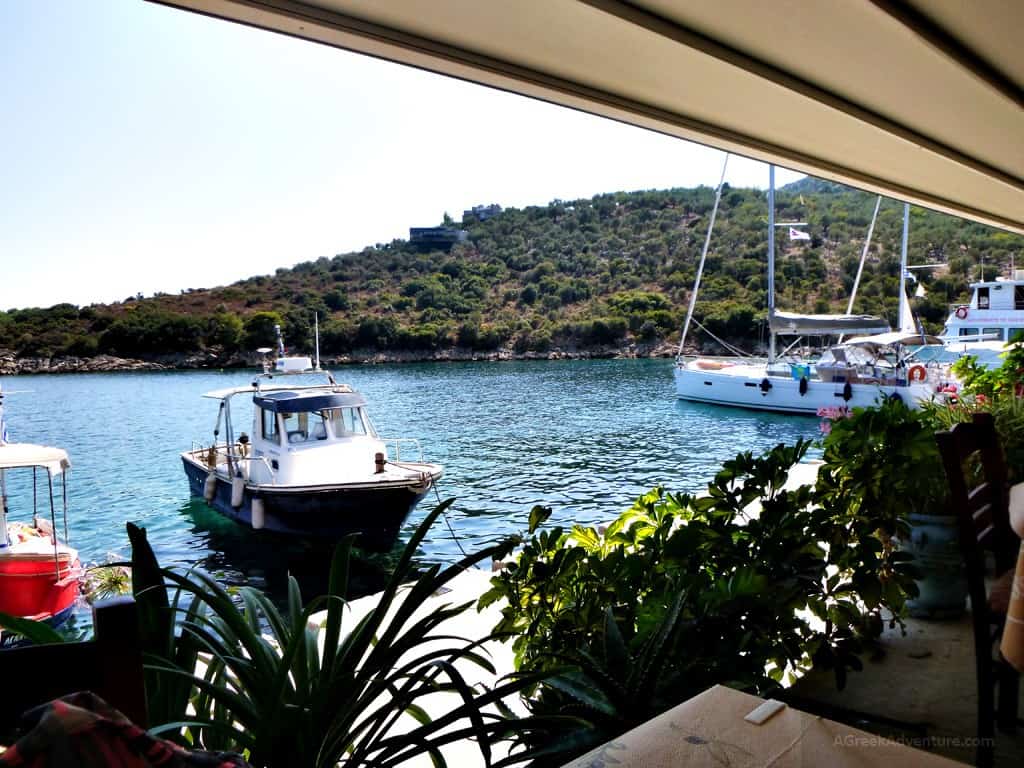 To approach the beach (called Steni Valla) and see what we missed, we had to partially climb a hill. The beach was OK, but nothing compared to the first one, so we were glad for our decision to go for lunch.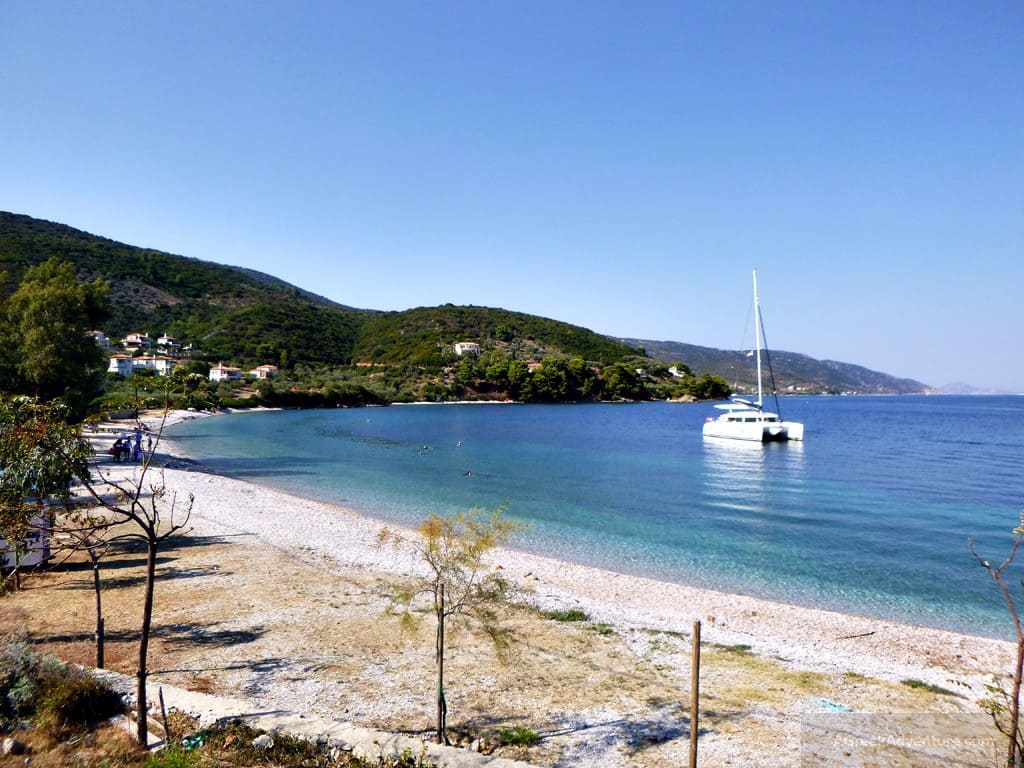 It was late afternoon and our boat "called" for getting us back to Skopelos. We had already been in Alonissos old town, had a swim and a cold coffee and a pretty nice lunch.
The captain told us that we would pass next to National Marine Park of Alonissos, and probably (if we were lucky enough) we would meet some dolphins.
Last time we met these magnificent mammals were at a huge Zoo in Athens (Attica Park). Yet, to be able to see them in their natural environment, having them playing around following our boat was something else.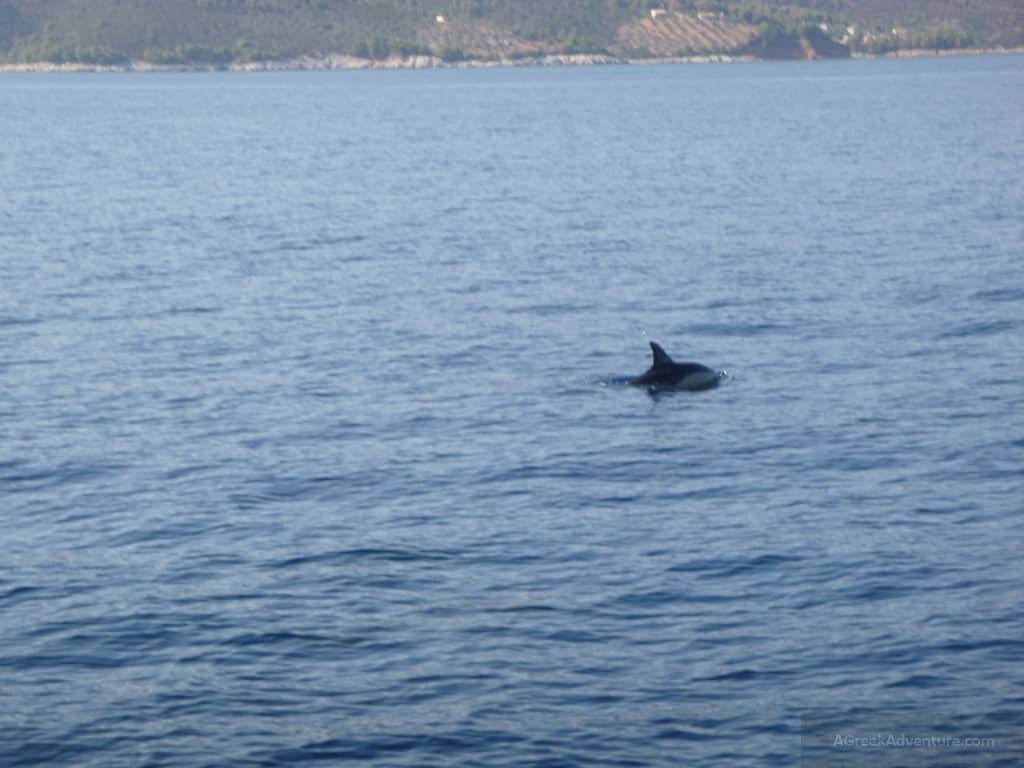 A picture cannot reveal that properly. Almost all fellow passengers were like small kids and extremely happy when 2 dolphins were doing their "tricks" around the boat.
One hour later the well known city and famous church of Skopelos appeared ahead of us, marking the end of a perfect day.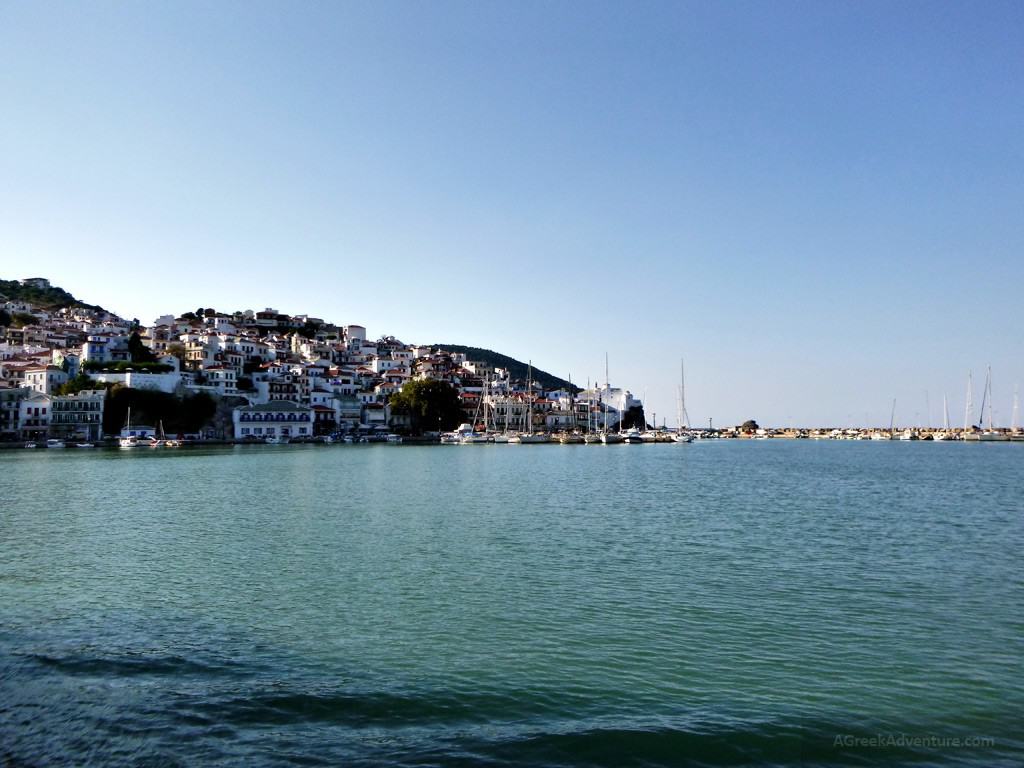 If you plan to visit Alonissos then this is a very nice way.
Stand by for our Skopelos posts too. We did sea kayak and more there and it was terrific too.