Our "walkthrough" at Tinos Greece continues. We guess that you read our other posts about Tinos and Nissos along with our first impressions Tinos villages here. This island has so much to show!
We were there just for 2 days but you can stay there at least for 4-5 and not get bored at all, since there are more to see than Tinos town. Most villages and their surrounding are small jewels. Read along…
Kardiani Village in Tinos Greece
That village has the brightest white and most terrific light we have encountered so far in the island. The view itself, when you stand at the village end, at the church balcony is astonishing!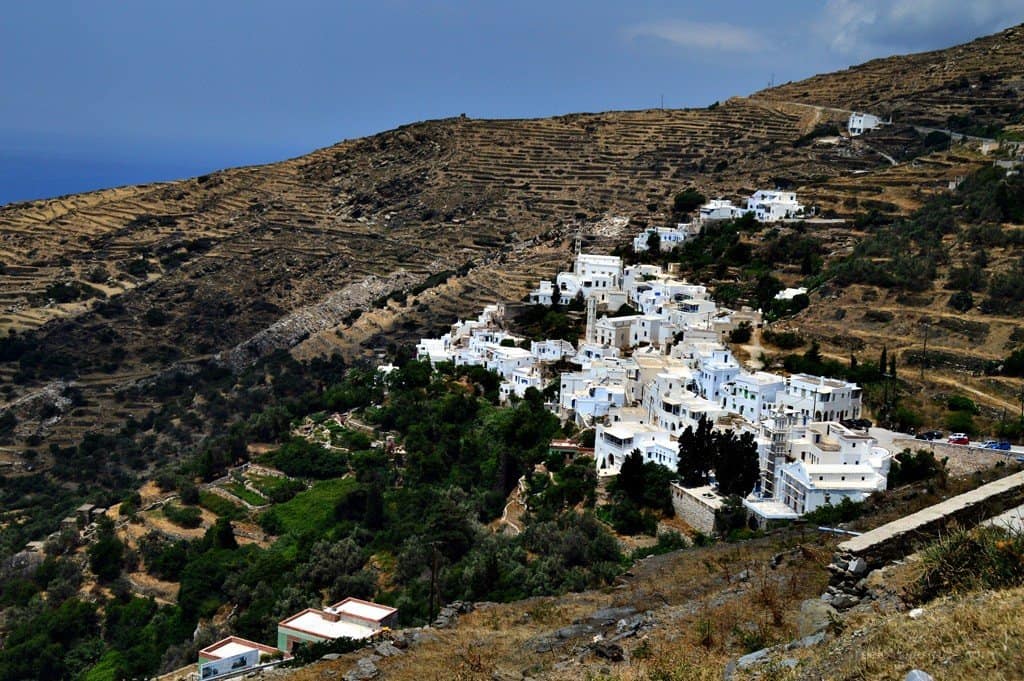 The thing with this village is that you can enjoy the beauty of it when you walk through the village. From far it seems like another (beautiful) village of Tinos.
But when you go into the village …things change.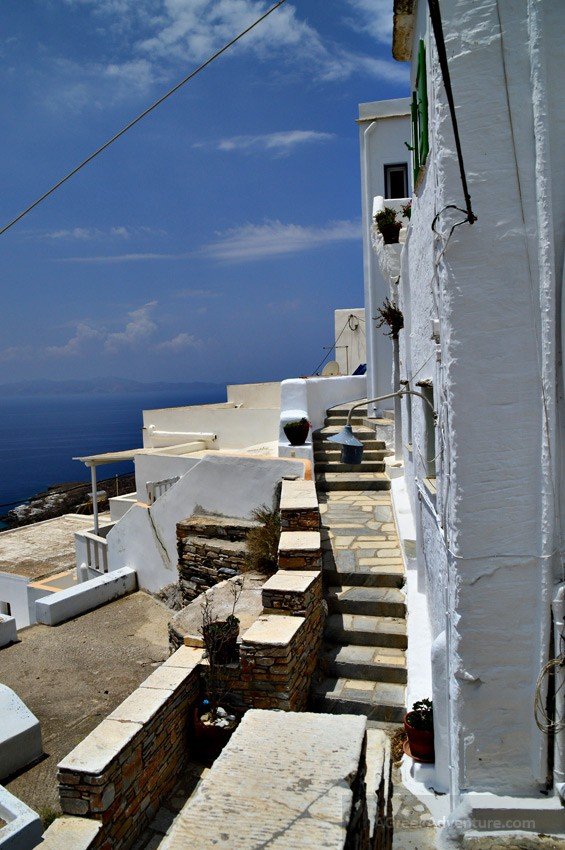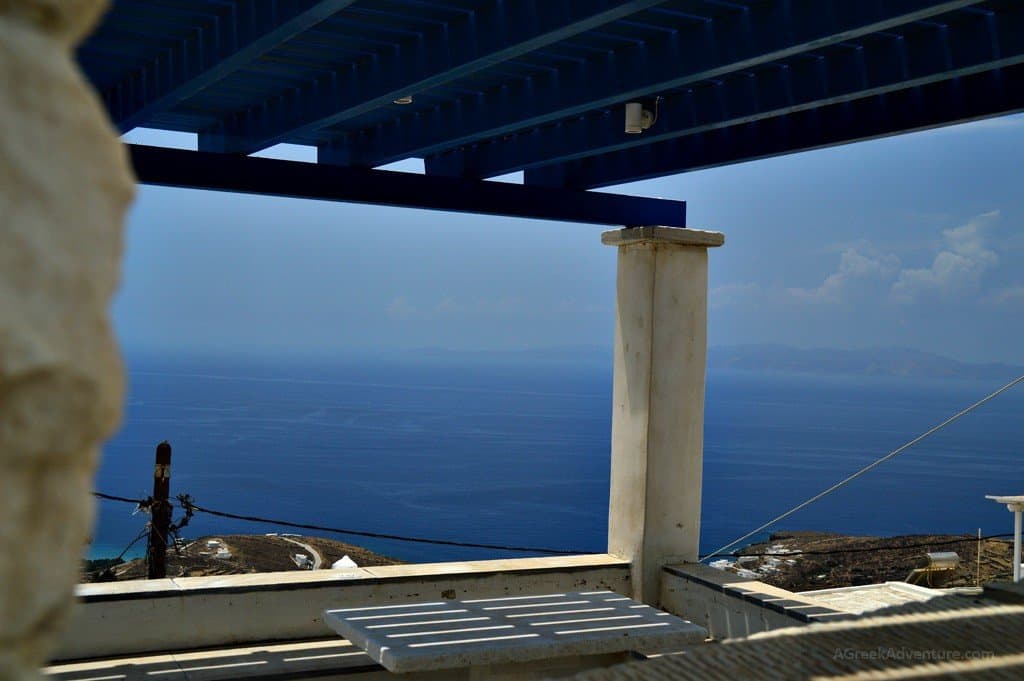 When you walk through Kardiani you find small water fountains like this one where you can drink fresh water and enjoy art carved on marble.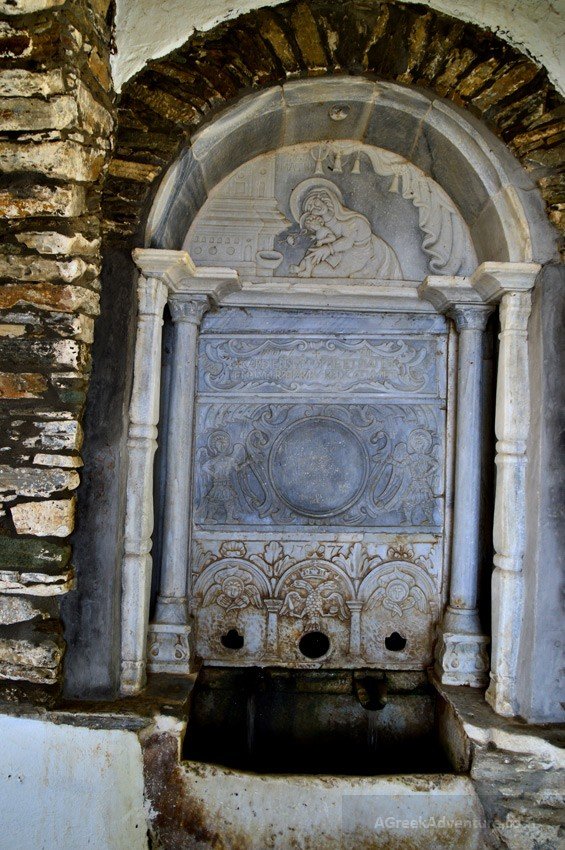 At some points there very small coffee houses. This one below had just 6 chairs and 2 tables!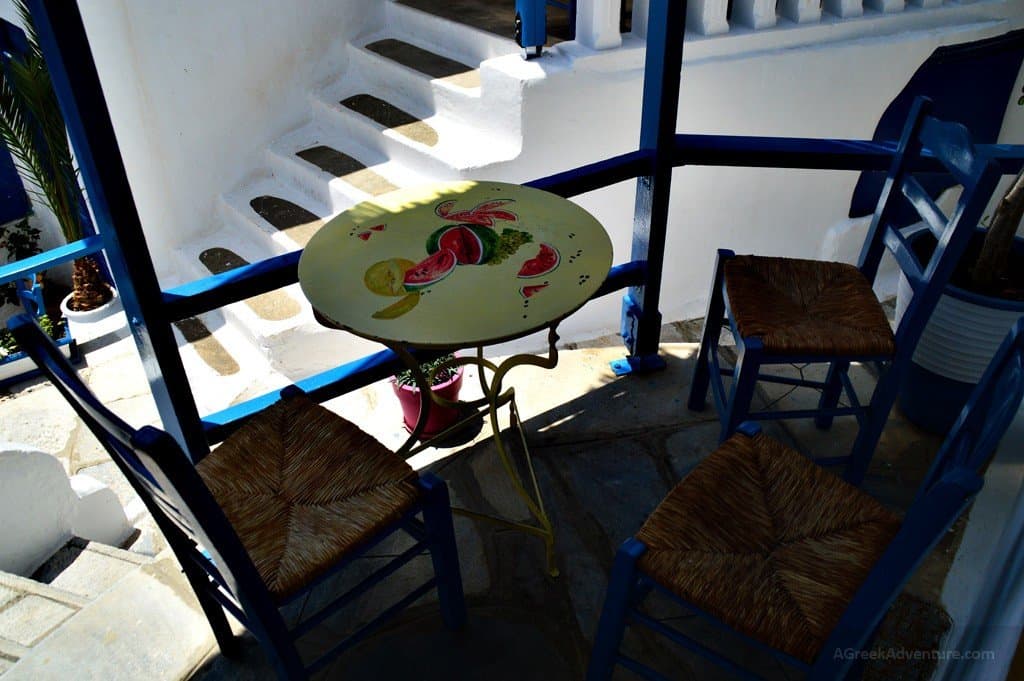 Churches here are equally bright as all over Tinos Greece. All are made with marble.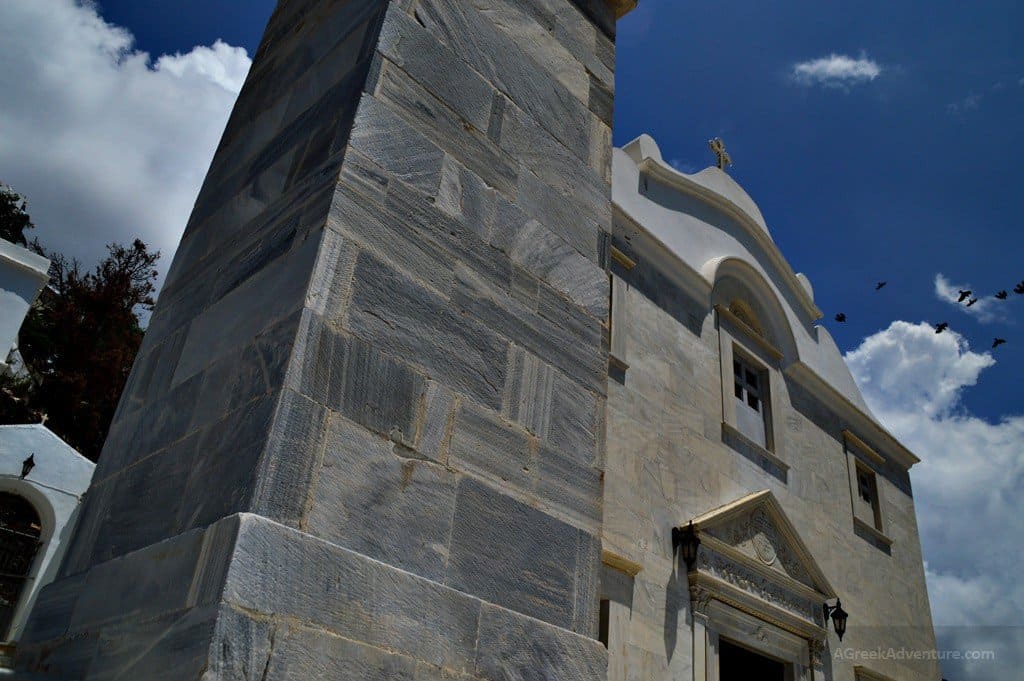 This is how beautiful it feels through narrow alleys of Kardiani.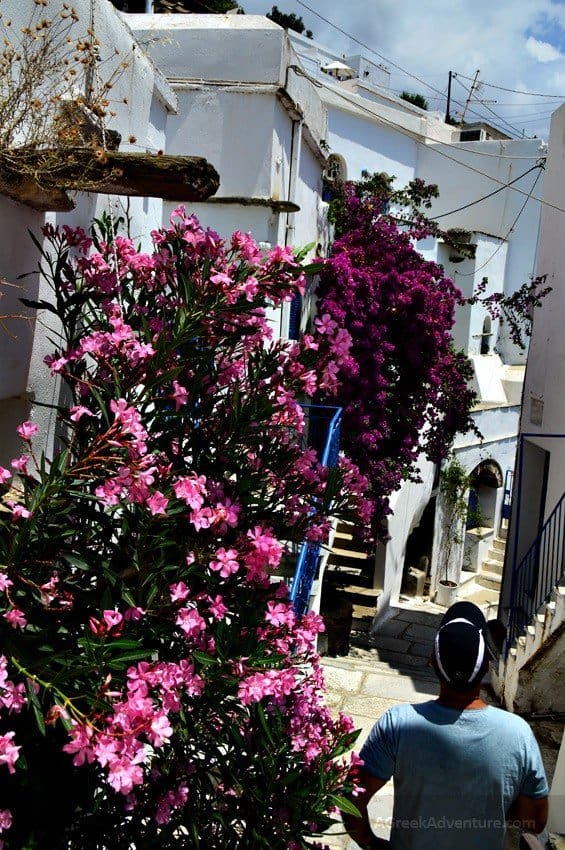 I cannot stress enough the beauty of the view around Kardiani.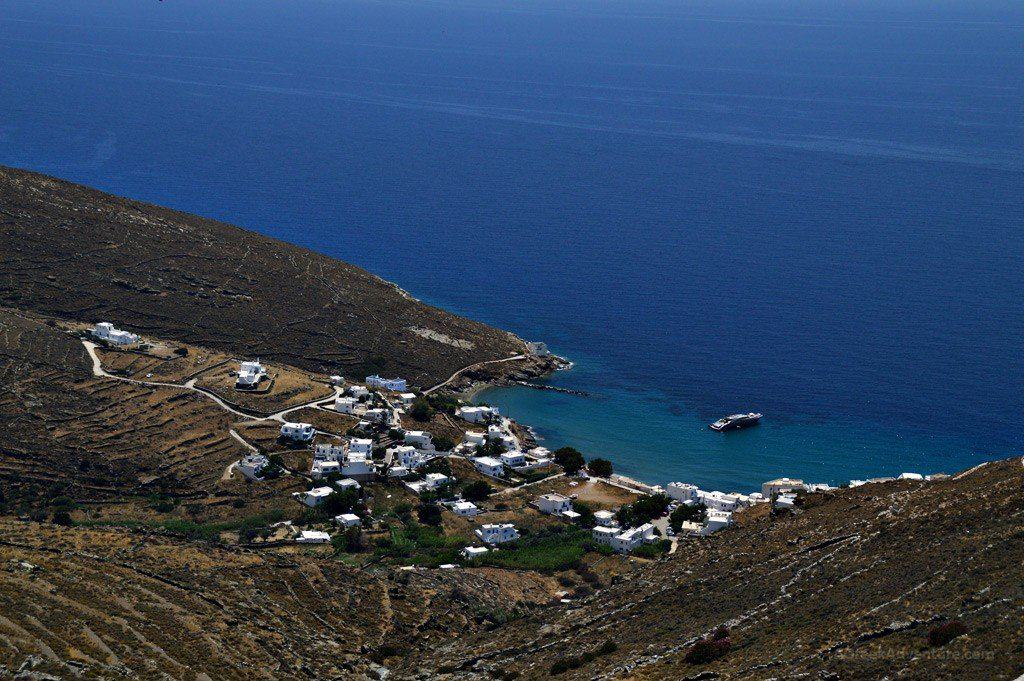 Isternia
You meet this location at the north side of the village of Isternia, while you drive at the top of Tinos hills. It pops out of nowhere, showing this complex set of different buildings.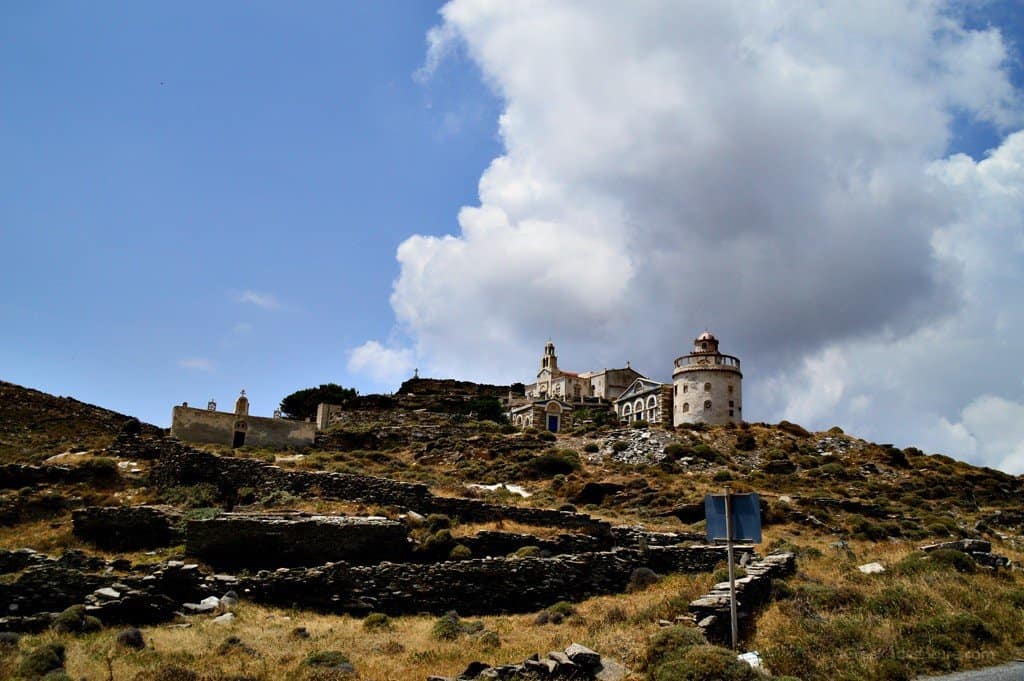 It looks very beautiful from afar and even better from up-close.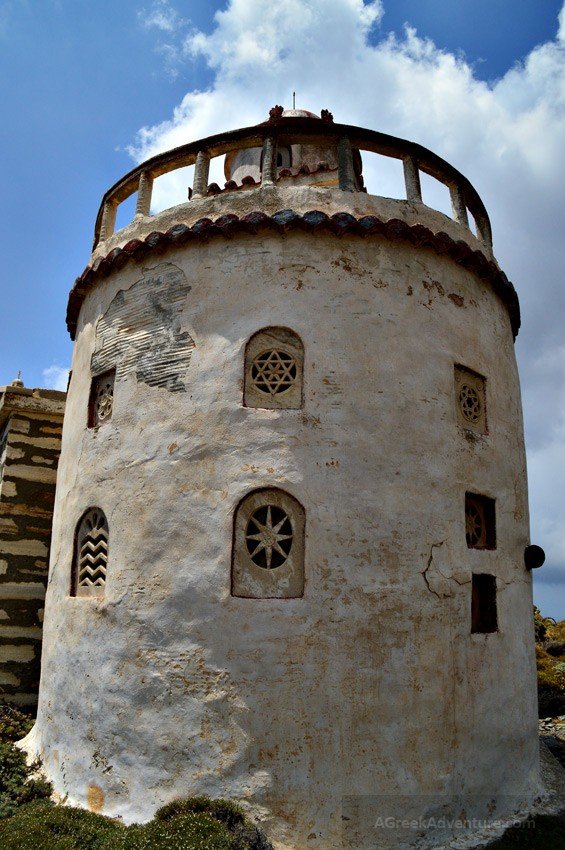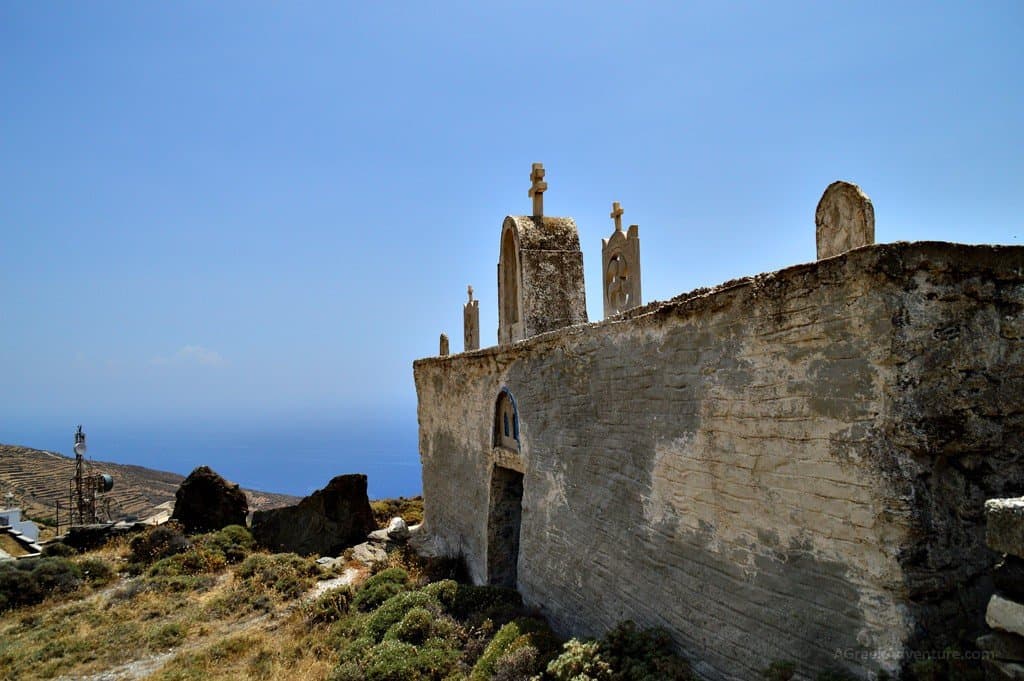 We didn't visit the actual village, as we stayed there for quite a while, admiring the architecture.
Panormos Village
If you are hungry and craving for some nice snacks/lunch and a picturesque view, along with some cool breeze then go to Panormos.
It is a very small village. For us the highlight is the by the dock promenade. It is a typical very small village of Tinos and by "typical" we mean: beautiful.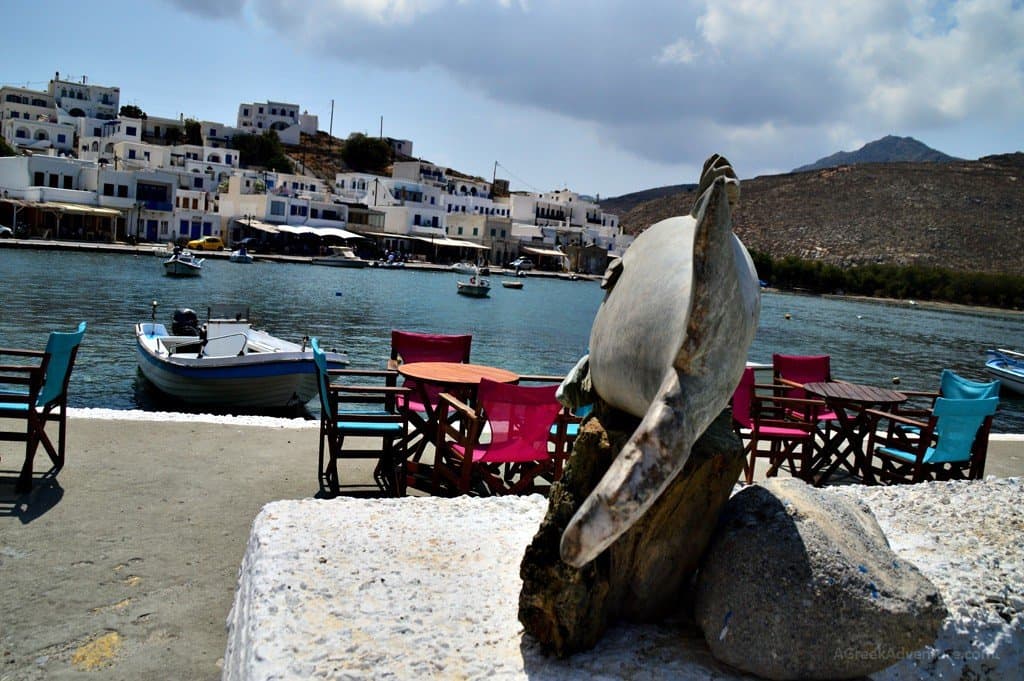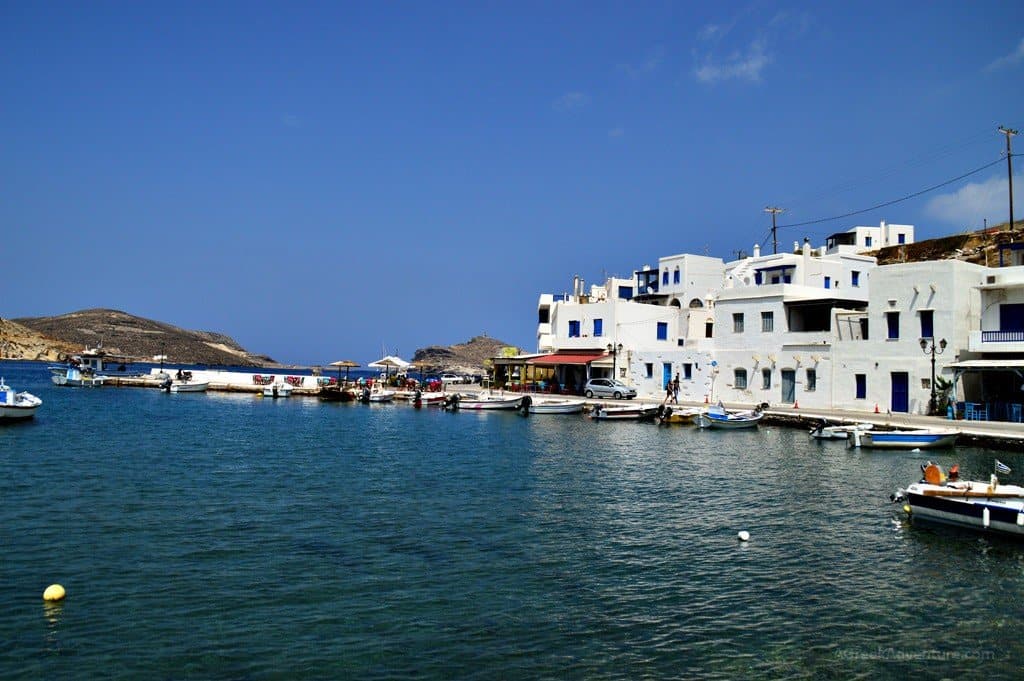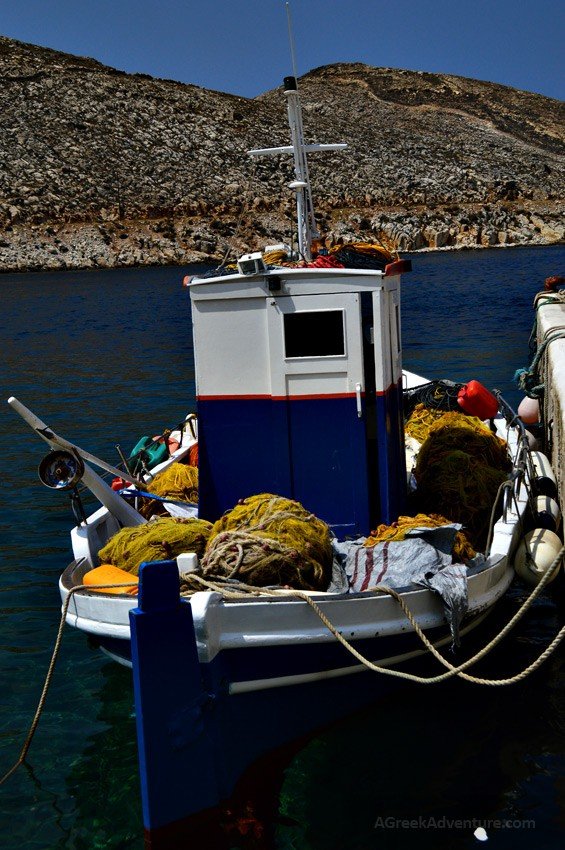 Tarampados village
Unfortunately there is not much to show from this village since it was raining!!! Yes, the rain started around 10 minutes from the village and didn't stop.
Tarampados is mostly known as the village hosting the biggest number of pigeon houses. Here are 2 of them along with a heavy sky.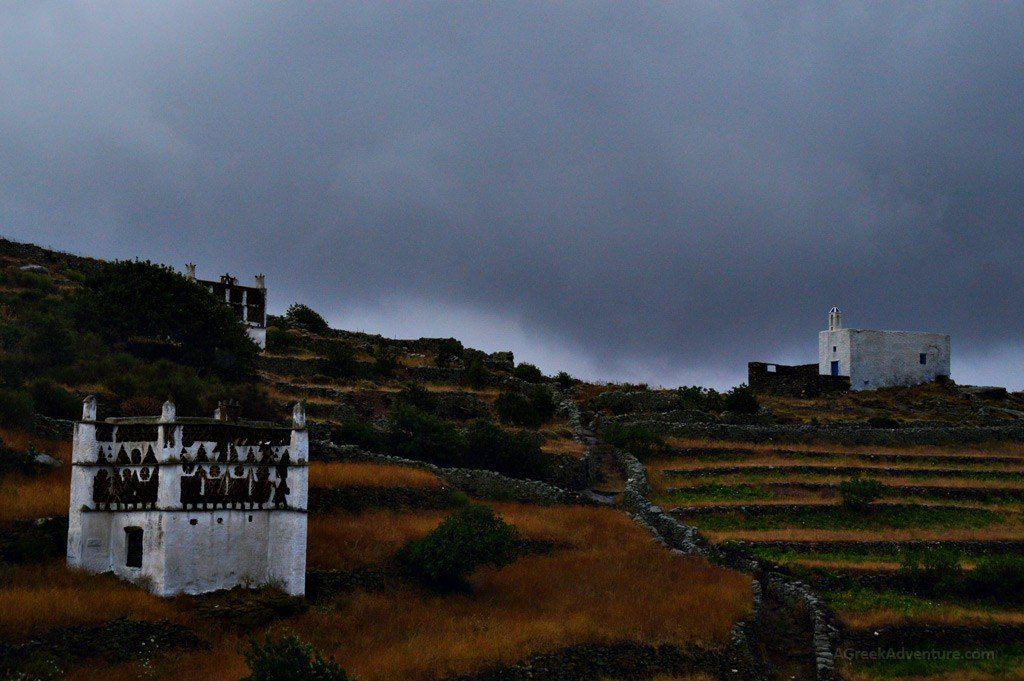 The Marble Crafts museum of Tinos
Last, but not least, in our list was the Marble Crafts museum of Tinos. Tinos is known all over the world for its great marble.
The museum depicts the history of this craft along with an exhibition of tools and marble works. The museum of Marble Crafts is created and functions under the provision of the Cultural Foundation of Piraeus Bank Group.
Here is the village of Pirgos where the museum is located.
And here is how the museum looks from the inside.
The manager and the museum stuff were very helpful and explained to us the role of marble, along with the art that was used to create those marvels.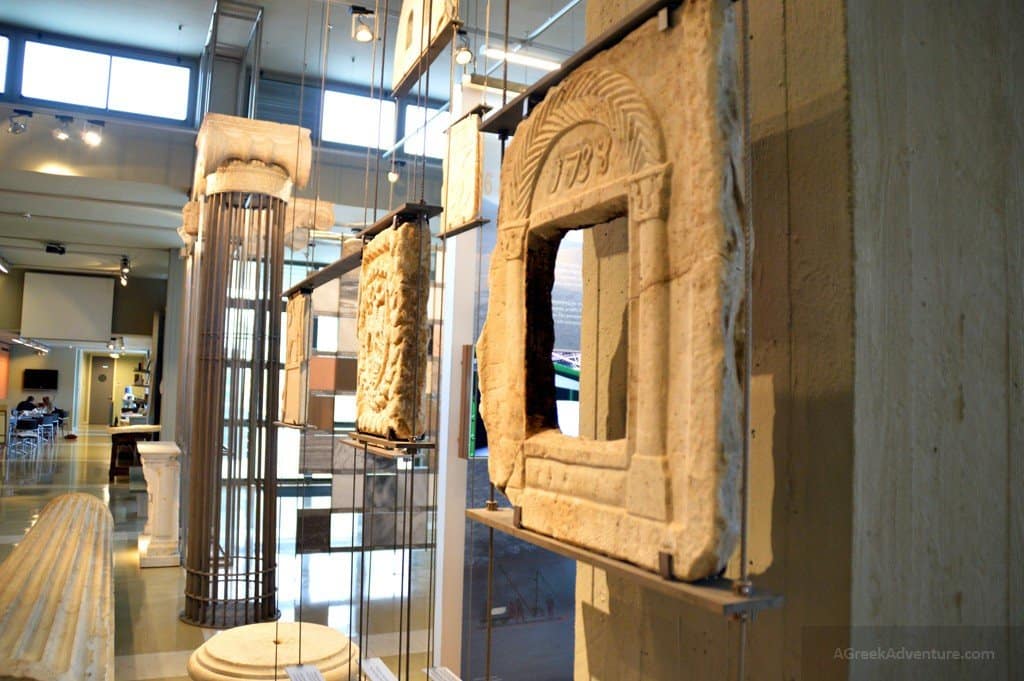 We walked around learning about the tools and patience of these artists/sculptors. Their work was present in churches, houses and everyday objects.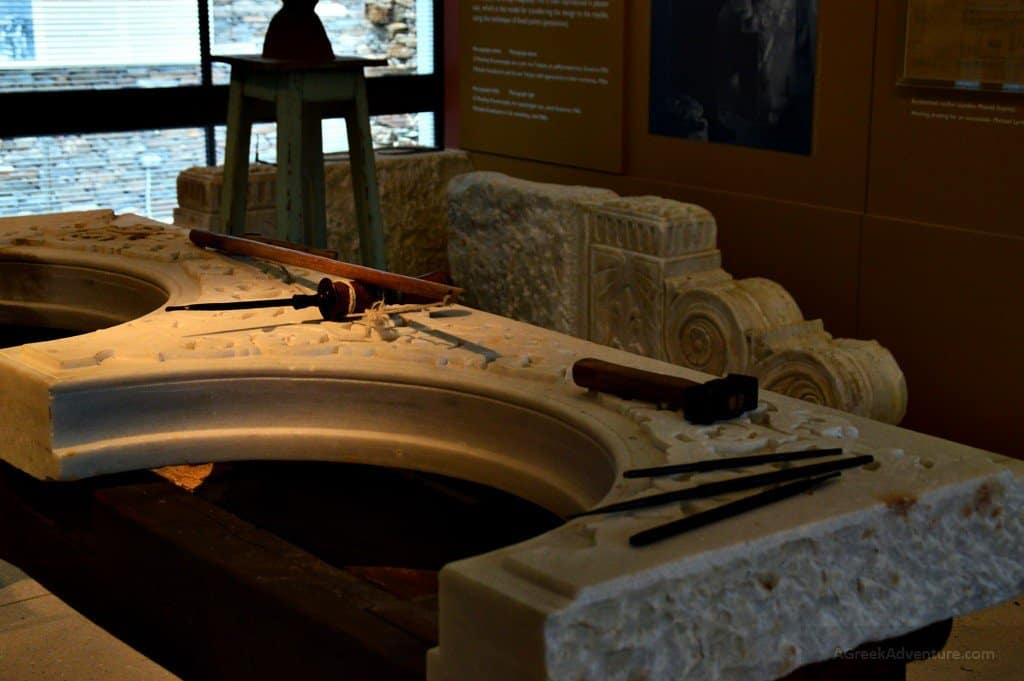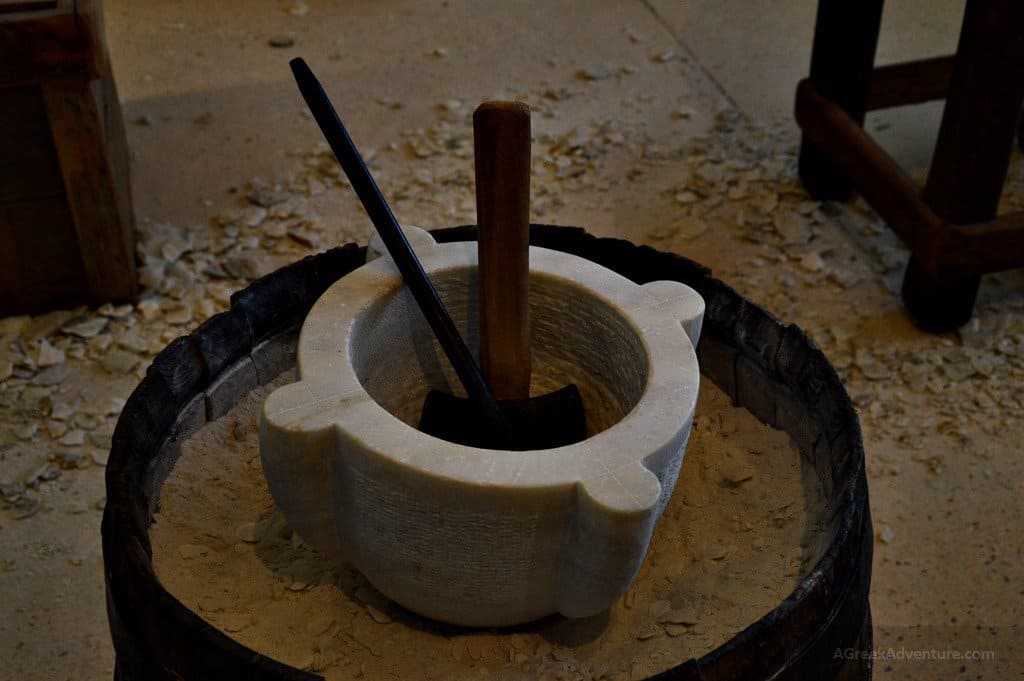 Secular, ecclesiastical, funerary and everyday objects were made from Tinos marble.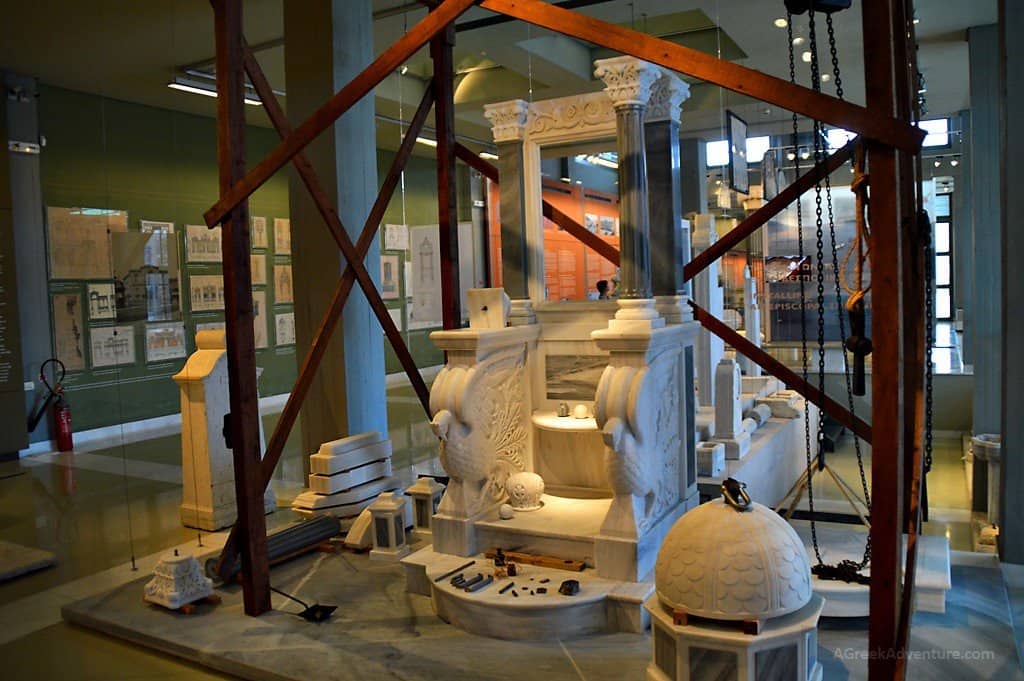 The visitor can also watch a very nice documentary which presents the history of marble crafts here.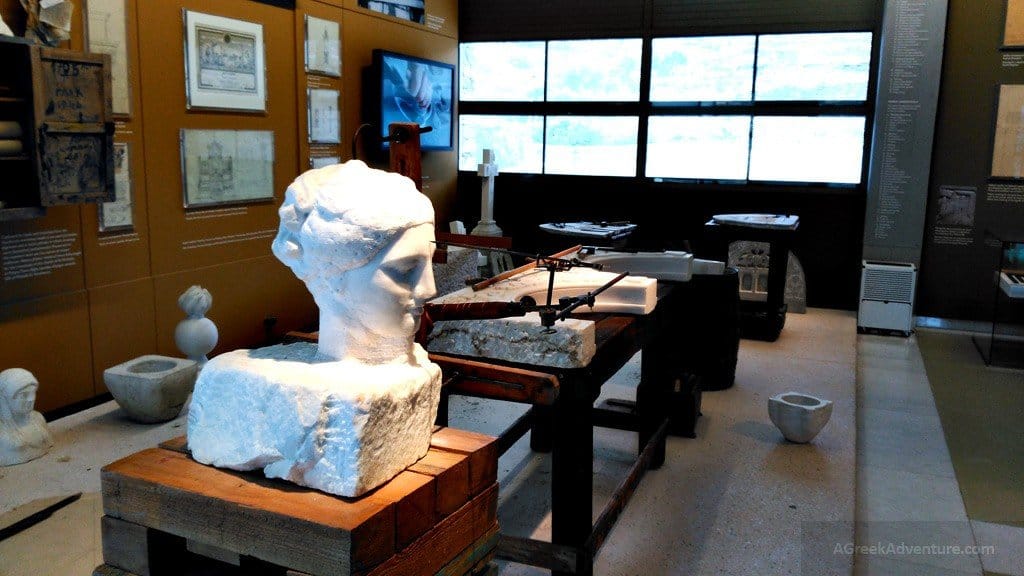 It is amazing to go through all these. This museum actually depicts an the pre- and proto- industrial Tinos. This was actually the most important centre of marble crafts in Modern Greece.
The day flew away and we had to catch the ferry back to Athens. These couple of days were an eye-opening experience for us. Many think that some or all of Greek islands have just "the beaches" to offer.
That is far from the truth. Each Greek island is offered for exploration. Each has lots of experiences and knowledge to transfer to the seeking traveler.
Goodbye Tinos… Until next time!
Note: If you liked this article about Tinos Greece, don't forget to share.