You may have read our previous articles regarding Meteora Monasteries, hiking Meteora and the sunset tour. However Meteora can't be reduced to just 2 posts. Here is another one (maybe the last for Meteora for this year), about 3 more monasteries we visited.
All 3 Meteora monasteries were equally beautiful and the road leading to them was through serene paths and the fantastic huge rocks of Meteora.
Monastery of Agia Barbara Roussanou
You have to go down in order to go up to enter this monastery. The date the monastery took its current form was in the 16th century, yet it was founded at 14th century.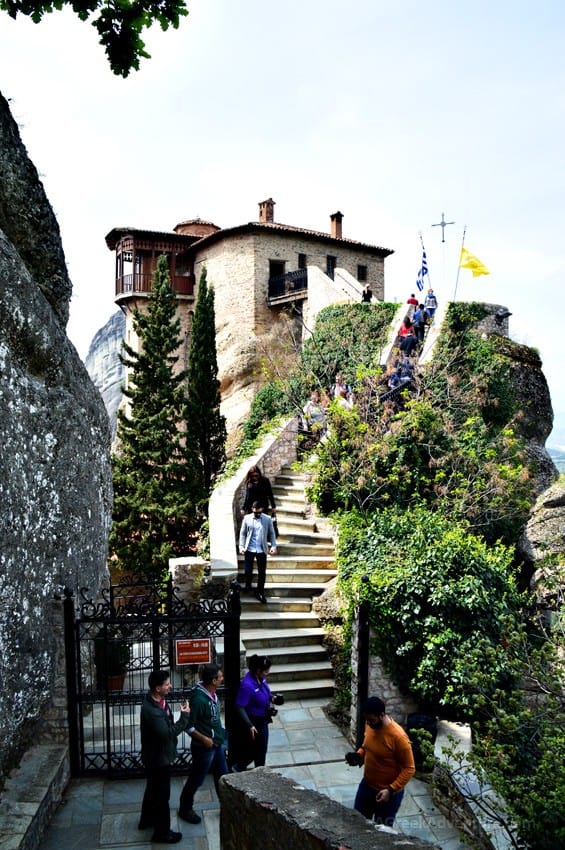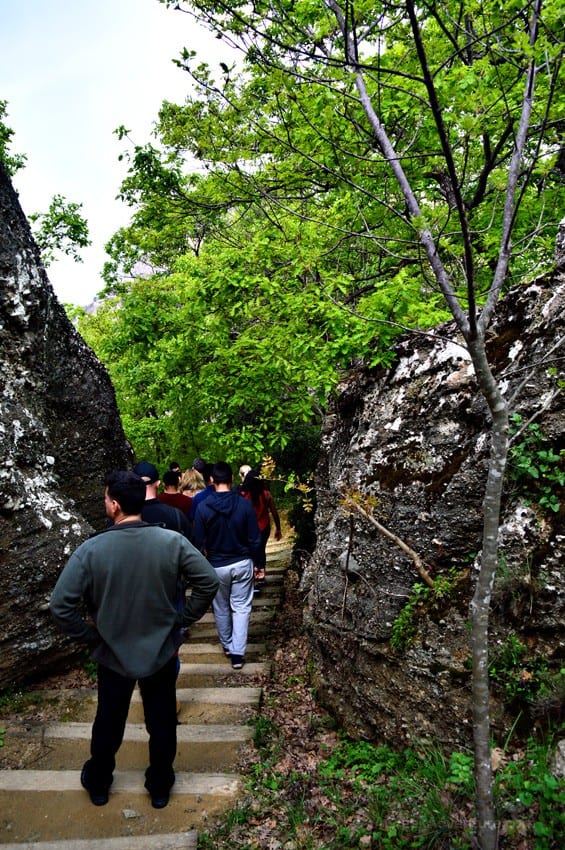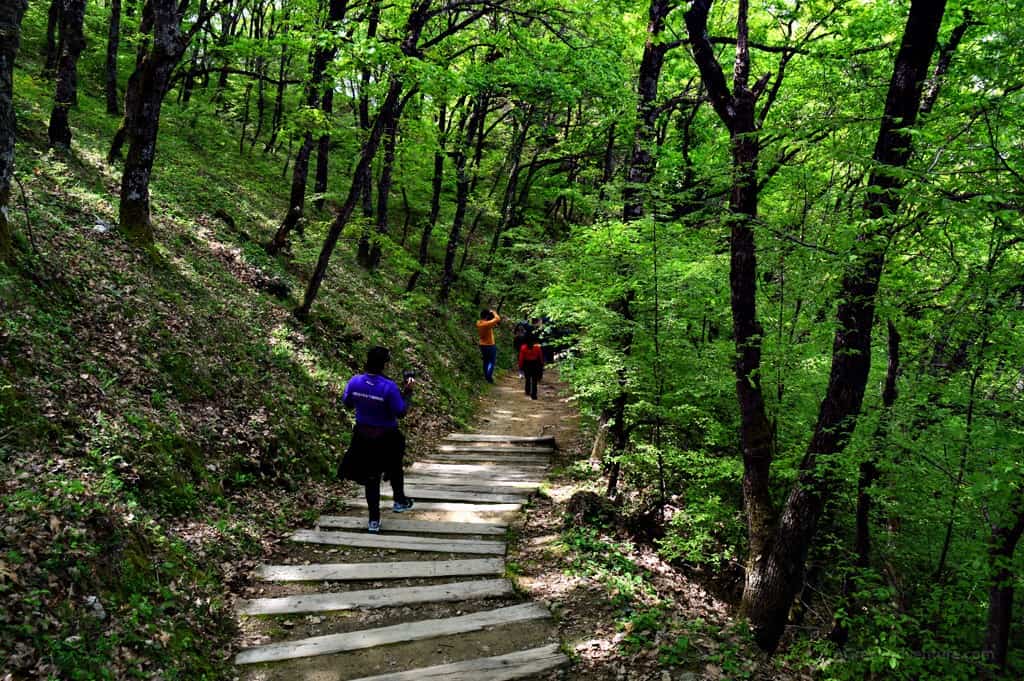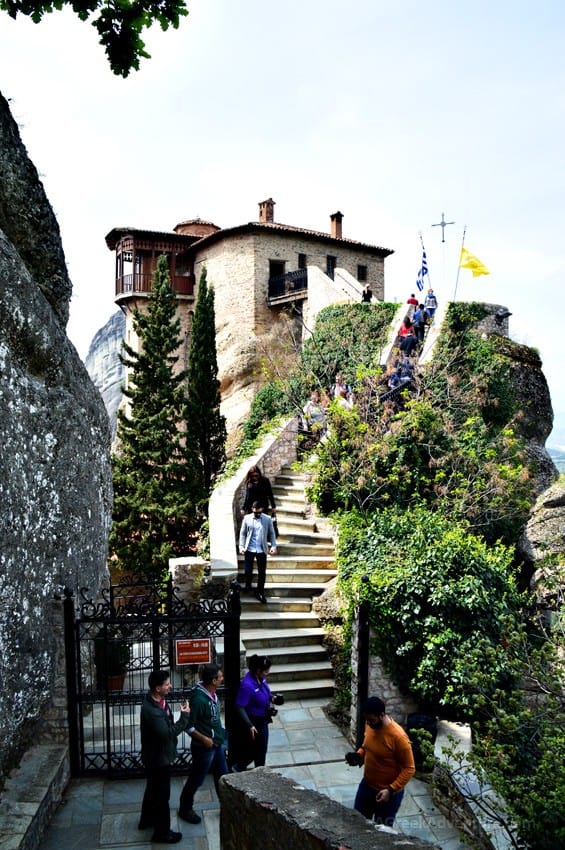 See the wooden ladder old monks used to enter this Meteora monastery before building all the stairs and such?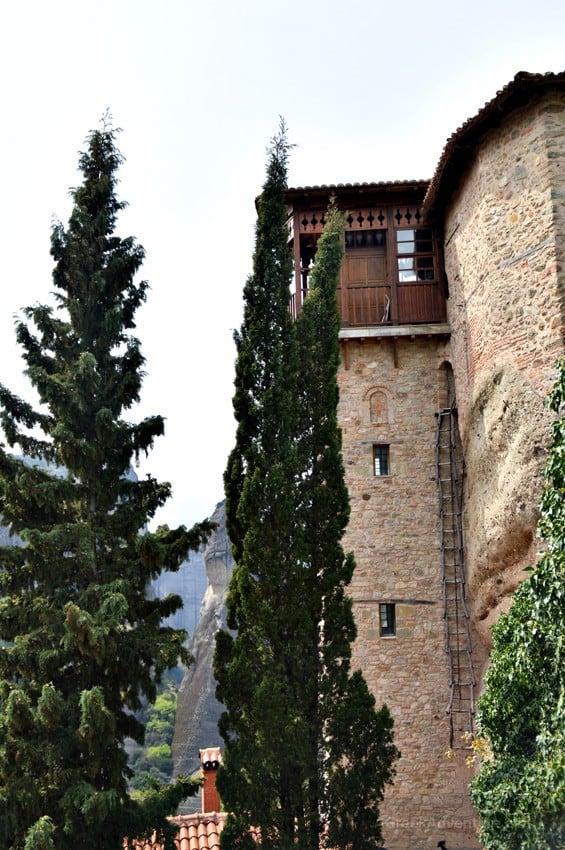 This Meteora monastery is not that big but is very well tended.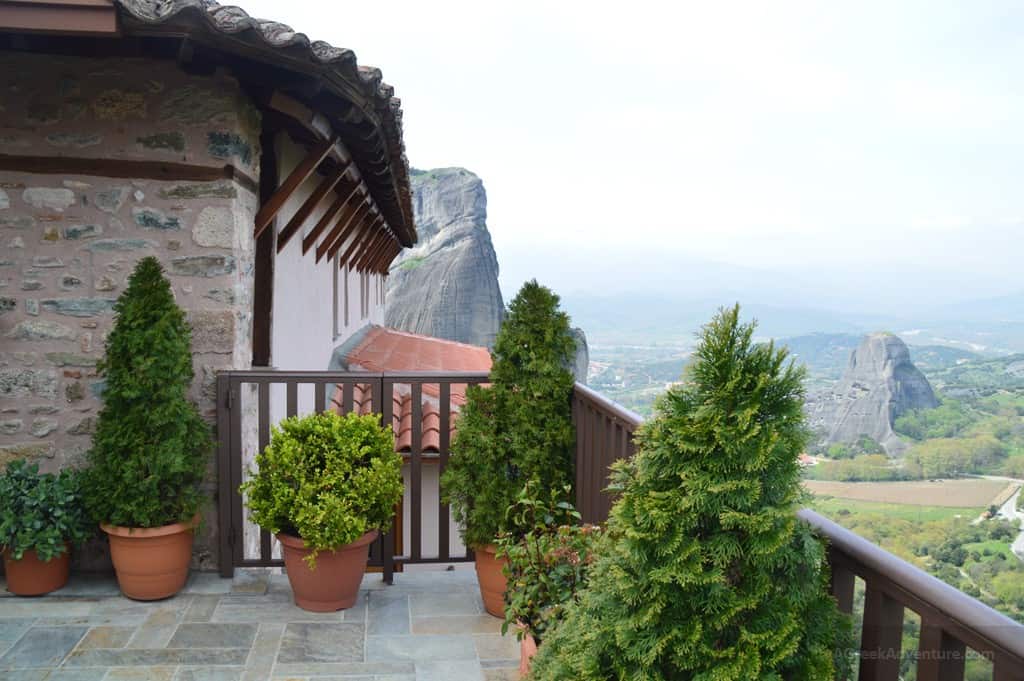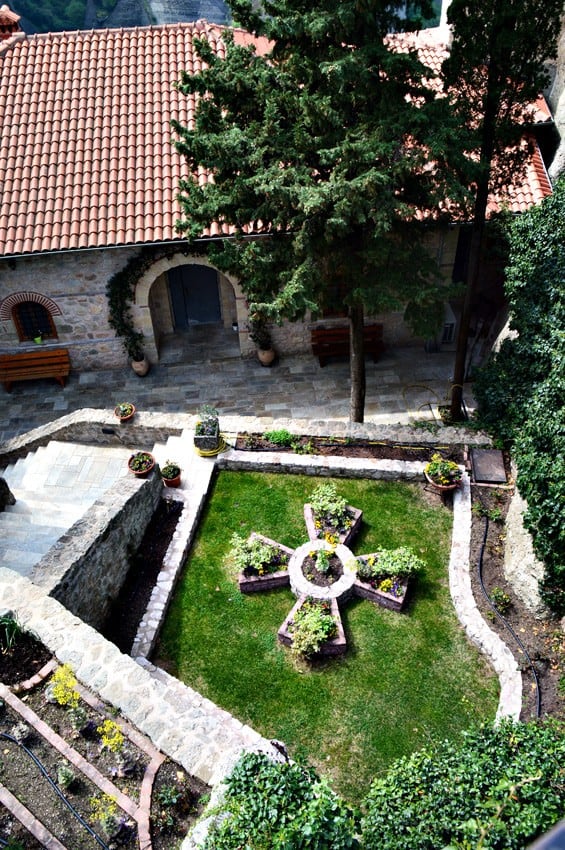 Very nice view, right?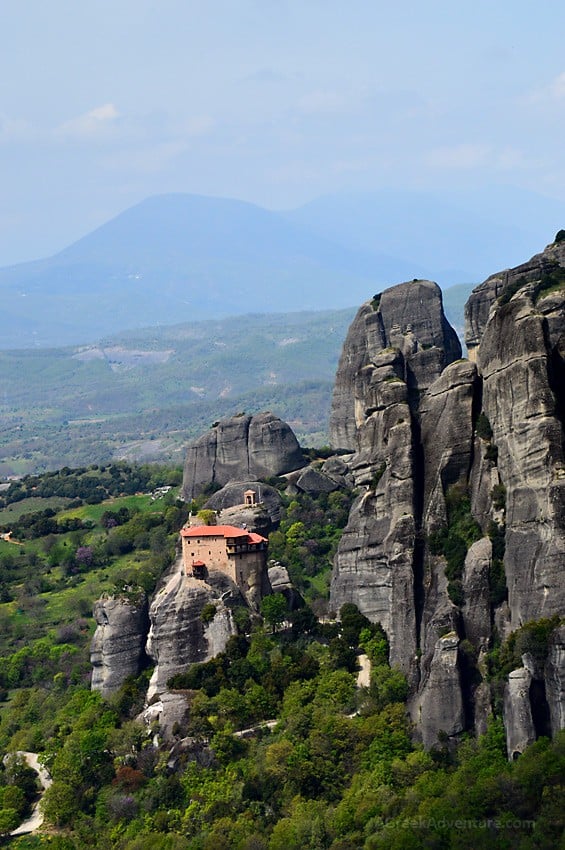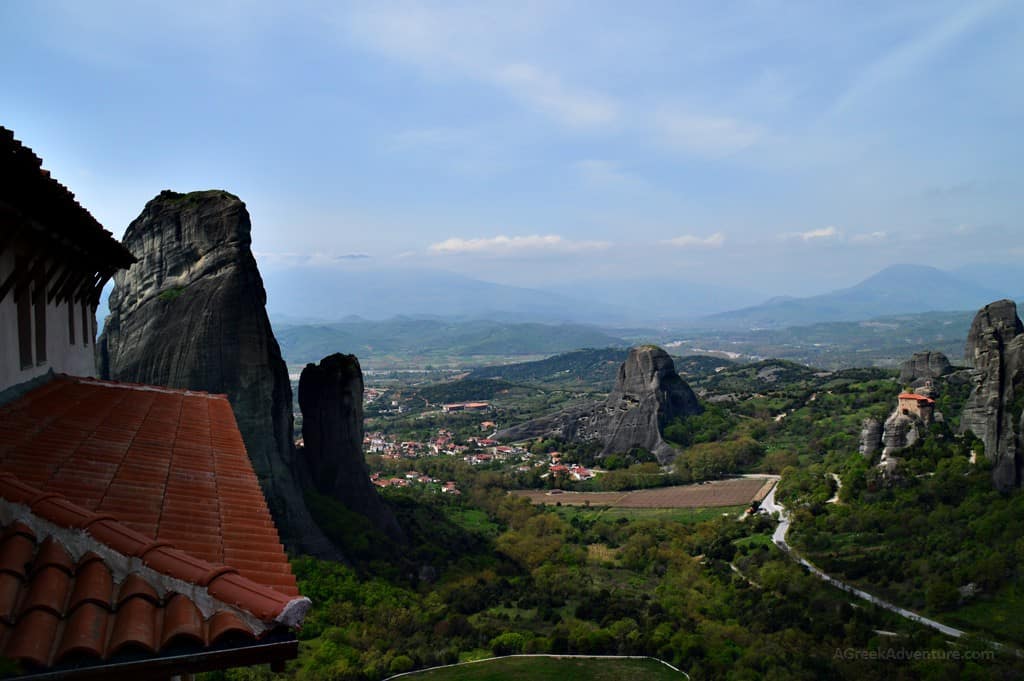 You can also reach and leave the monastery by another way. It's entrance is closer to the main asphalt road, but we suggest that you take the one from the top since it is much nicer.
Monastery of Agia Triada (Holy Trinity)
Remember where we mentioned we had no time to visit this one? Well, we came back the next day to do such. From the moment you leave the asphalt road you need approximately 20 minutes to be able to just enter the monastery. The path is carved inside the rock and the view from every turn/side is great as you can see more of Meteora monasteries.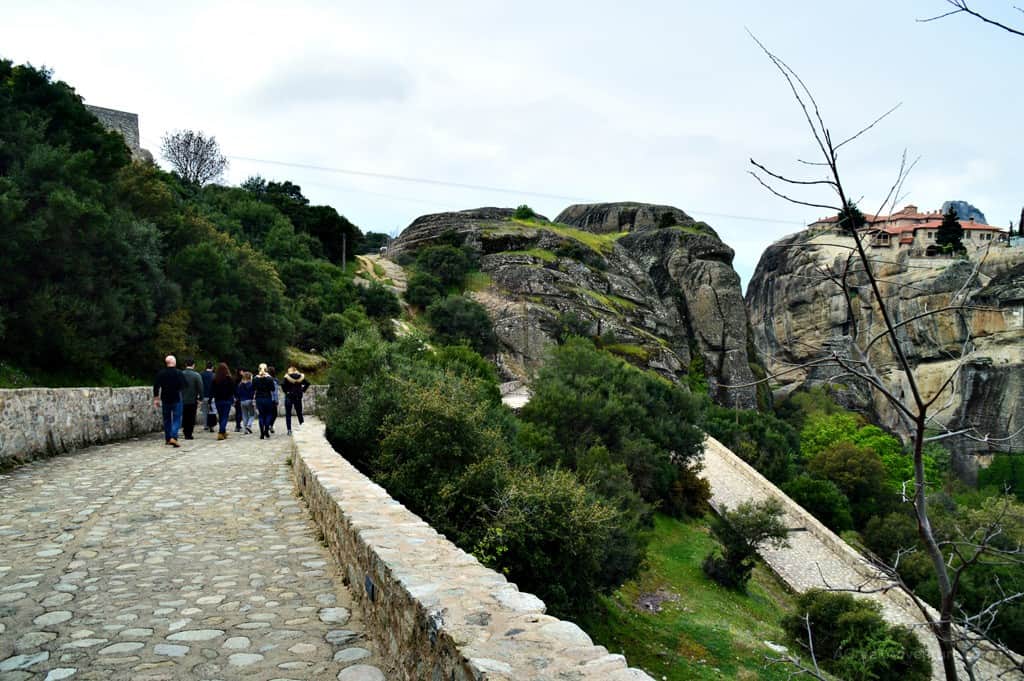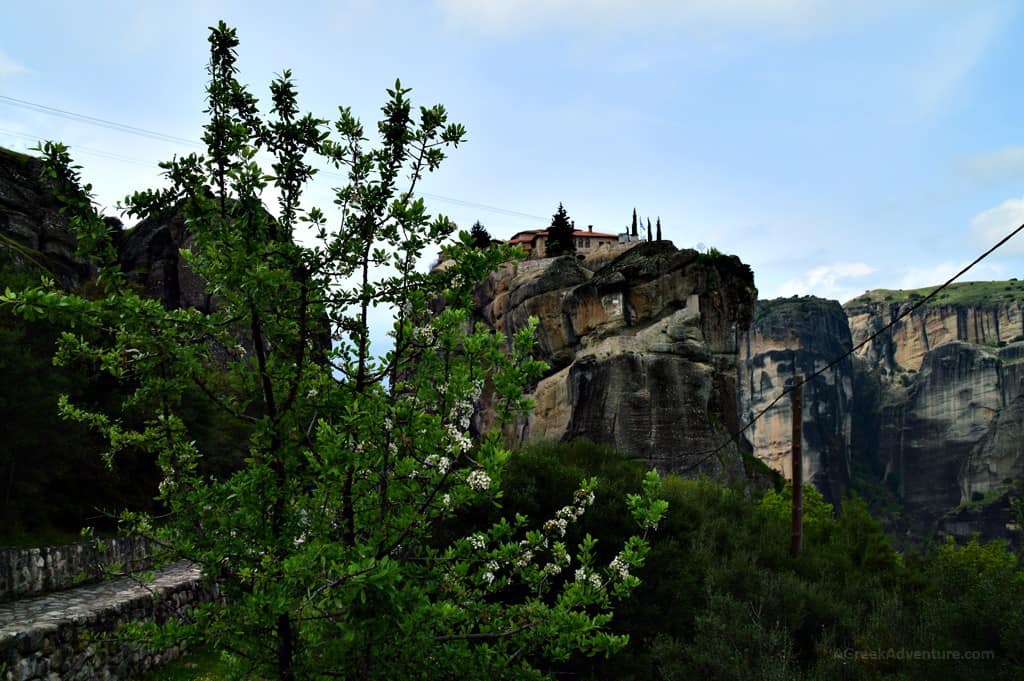 Feeling great, going through the carved rock.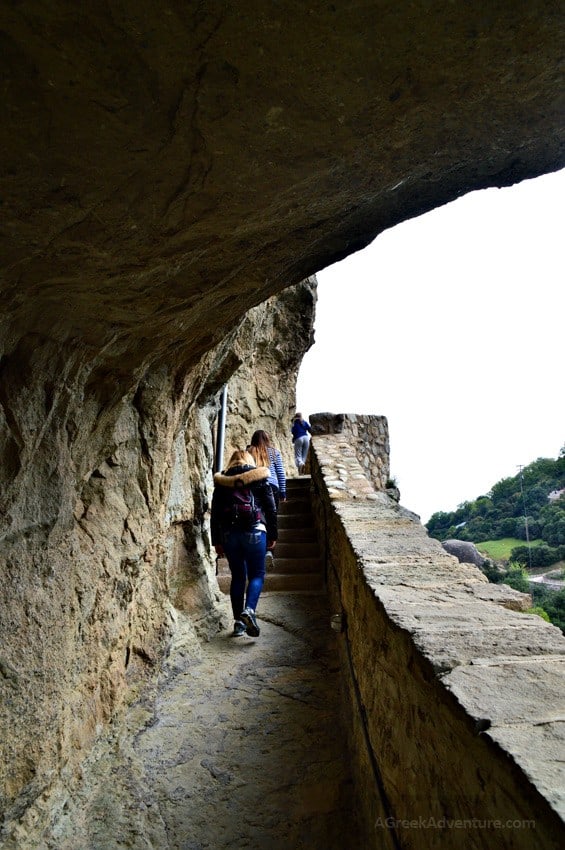 This is how old monks were lifted from the rock base. With this winch!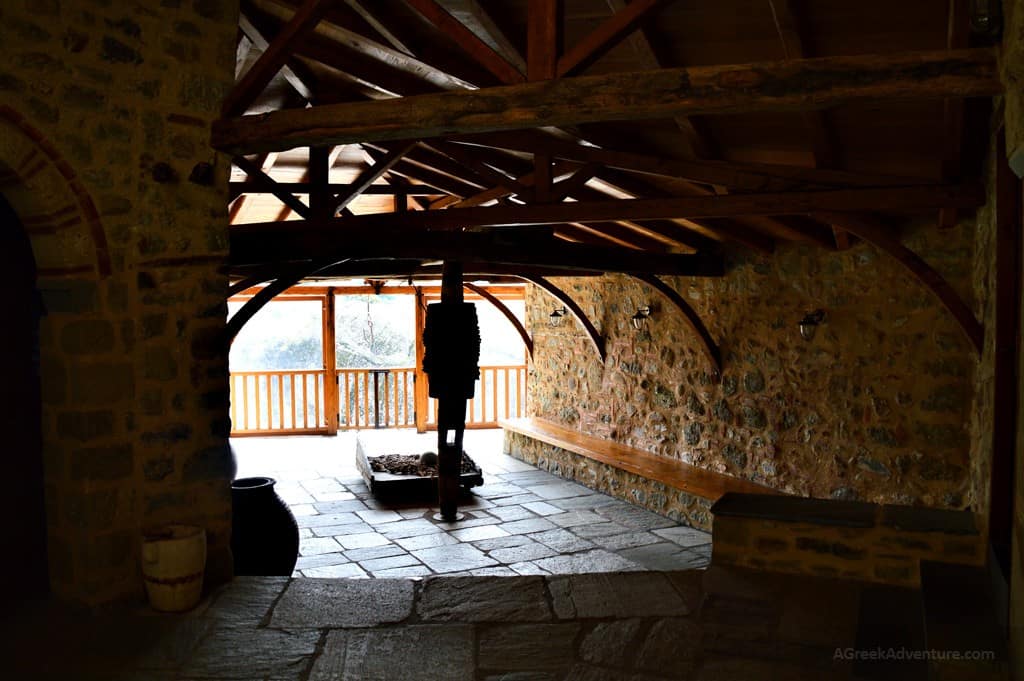 One of the first things you see when you enter: The lie is the weapon of the weak!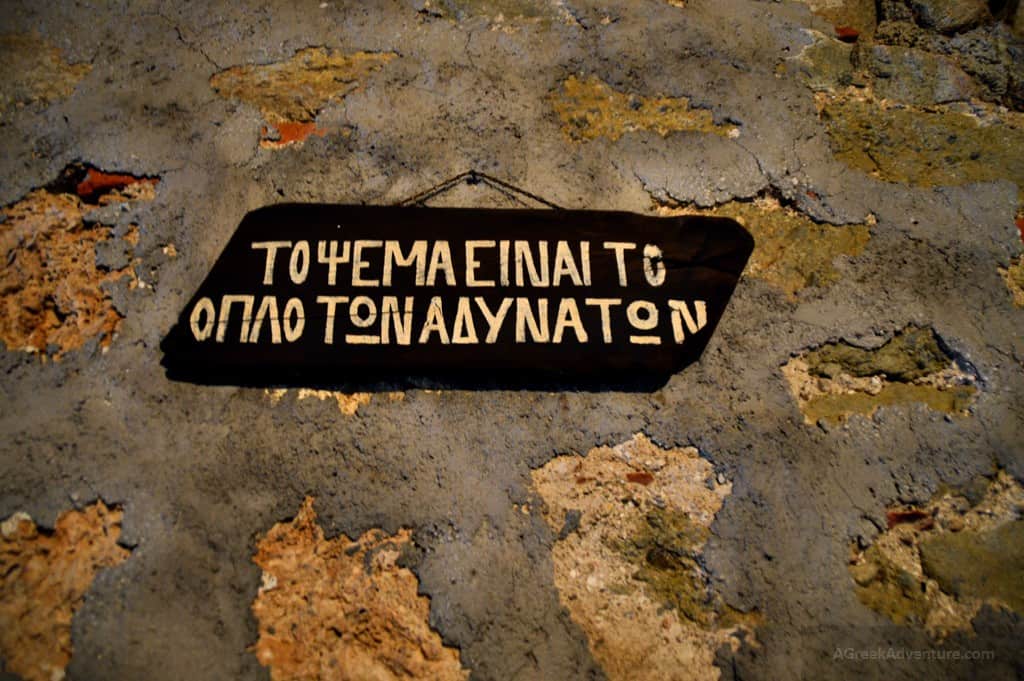 Talking about heights!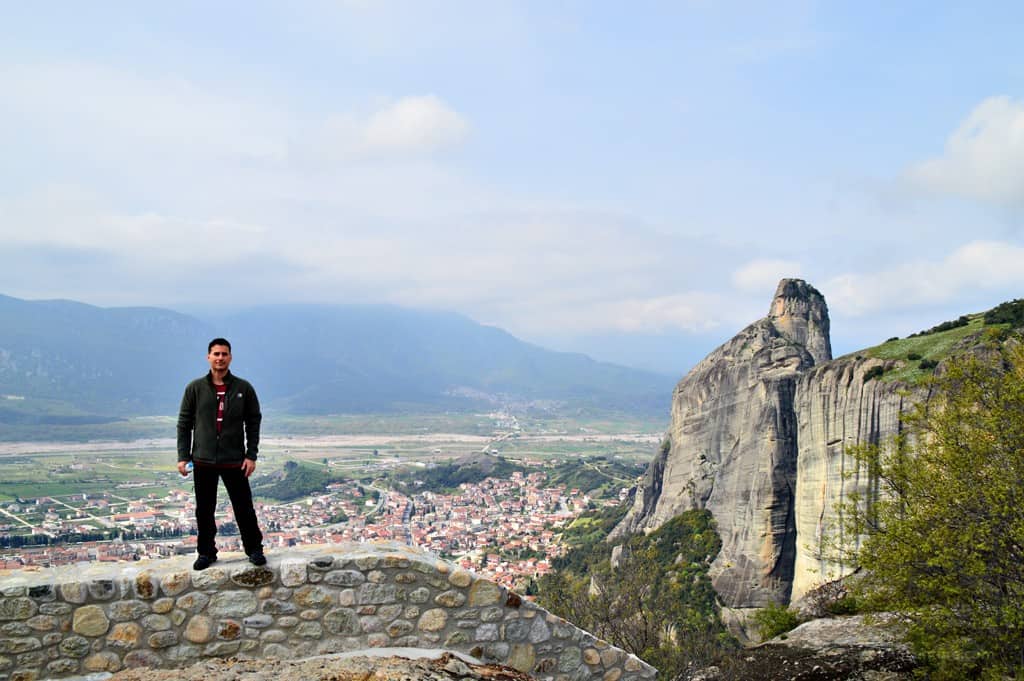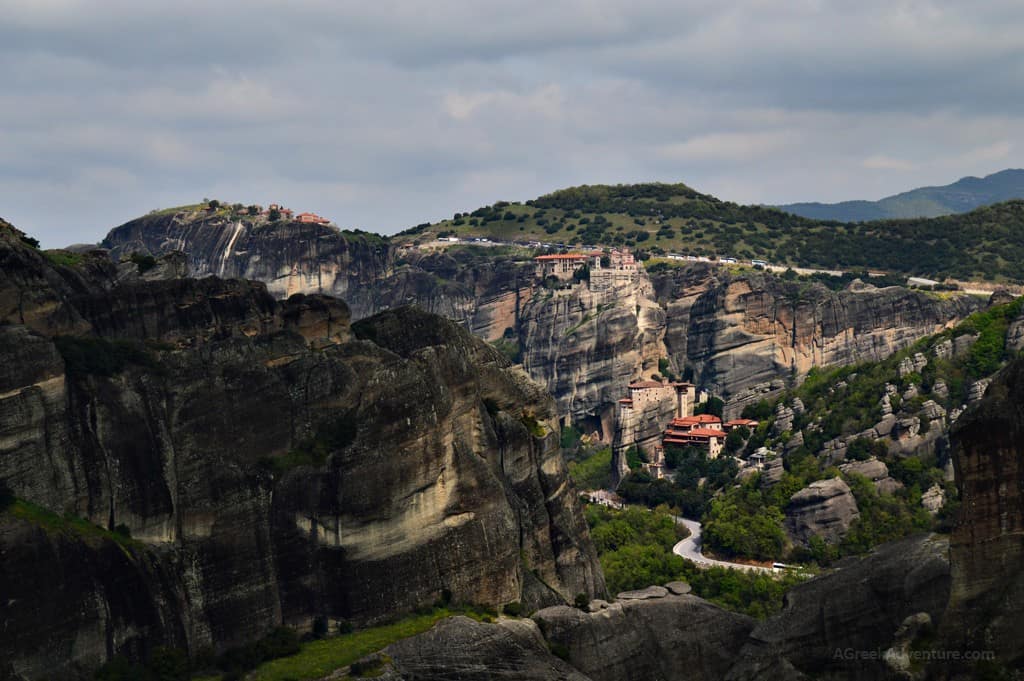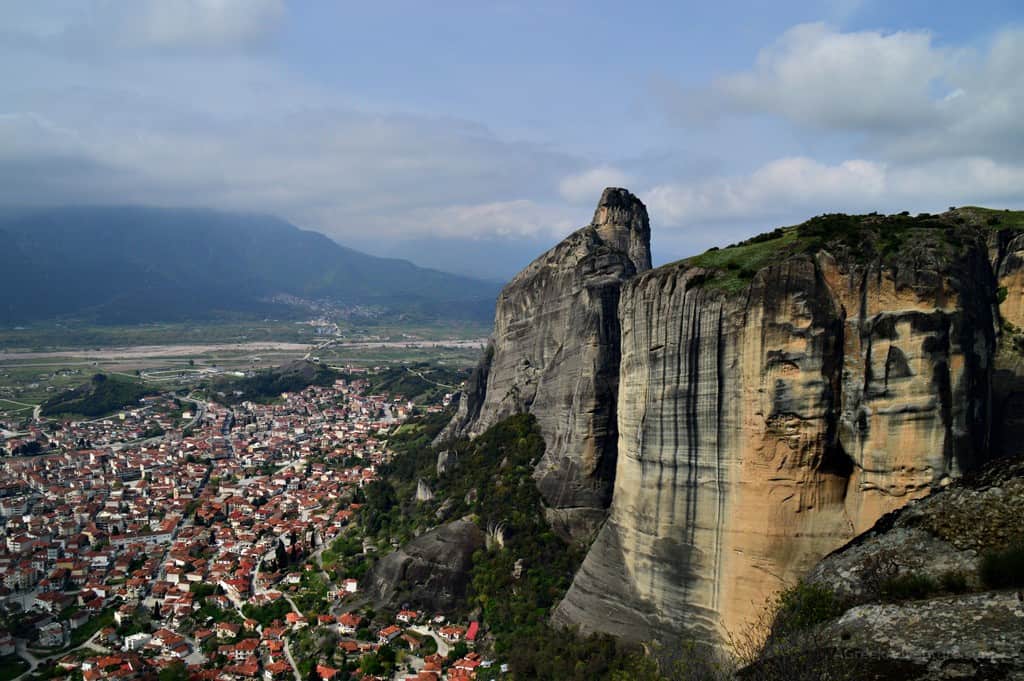 The monastery as it looks from the edge.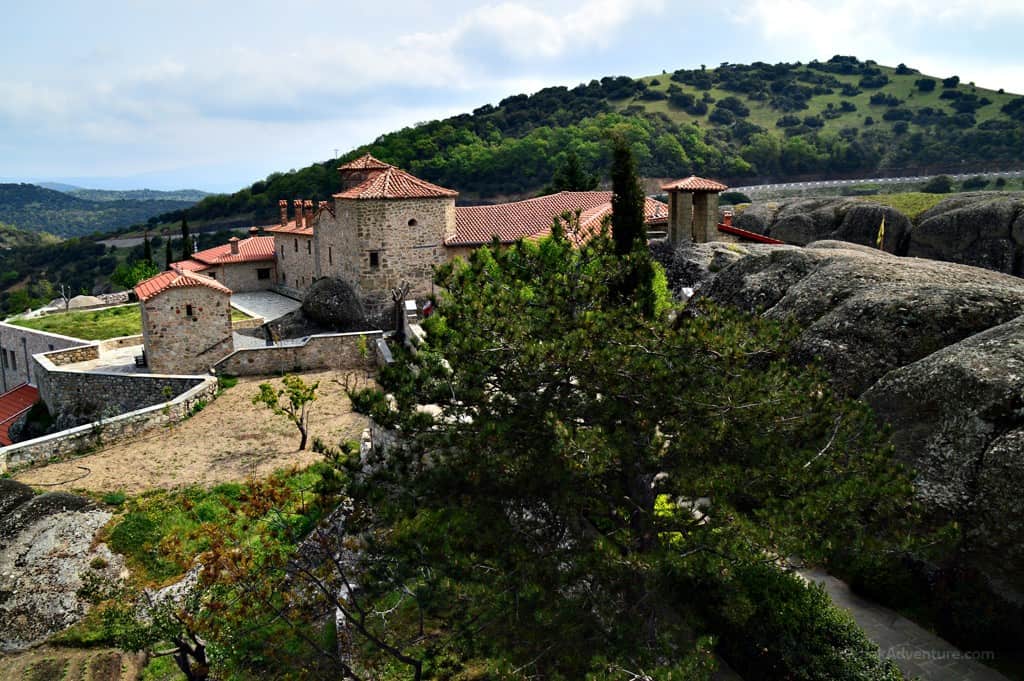 Well, hello there Kalambaka!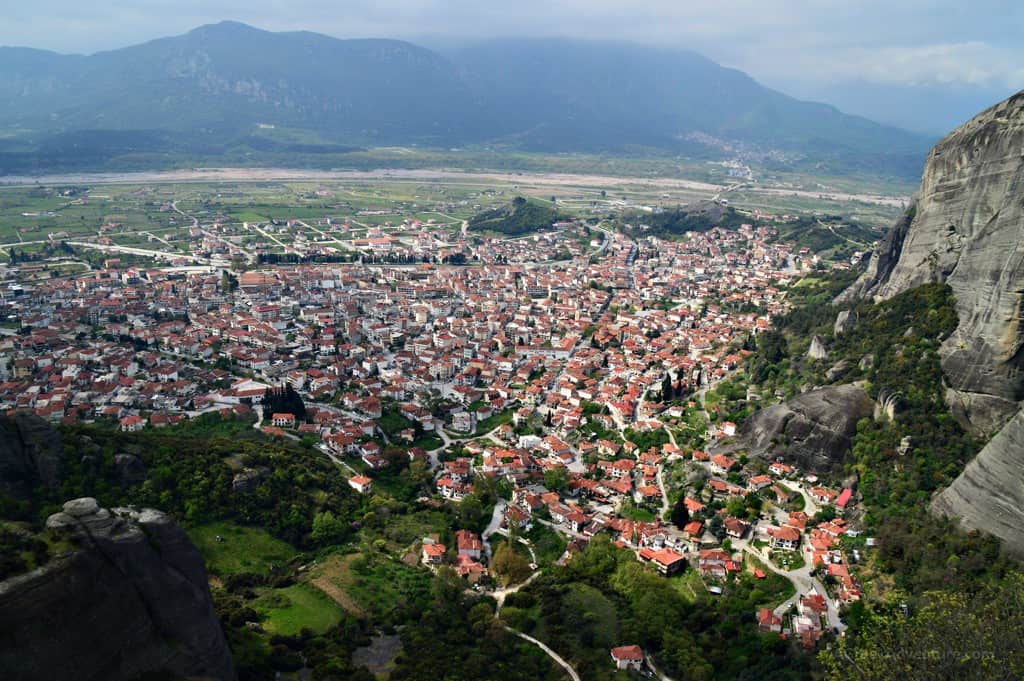 Monastery of Varlaam
It took its name by the first monk climber who went up the rock, the monk Varlaam. Himself build 3 temples, a small cell and a water tank. For some reason we liked this monastery a lot.
Here is the way up there.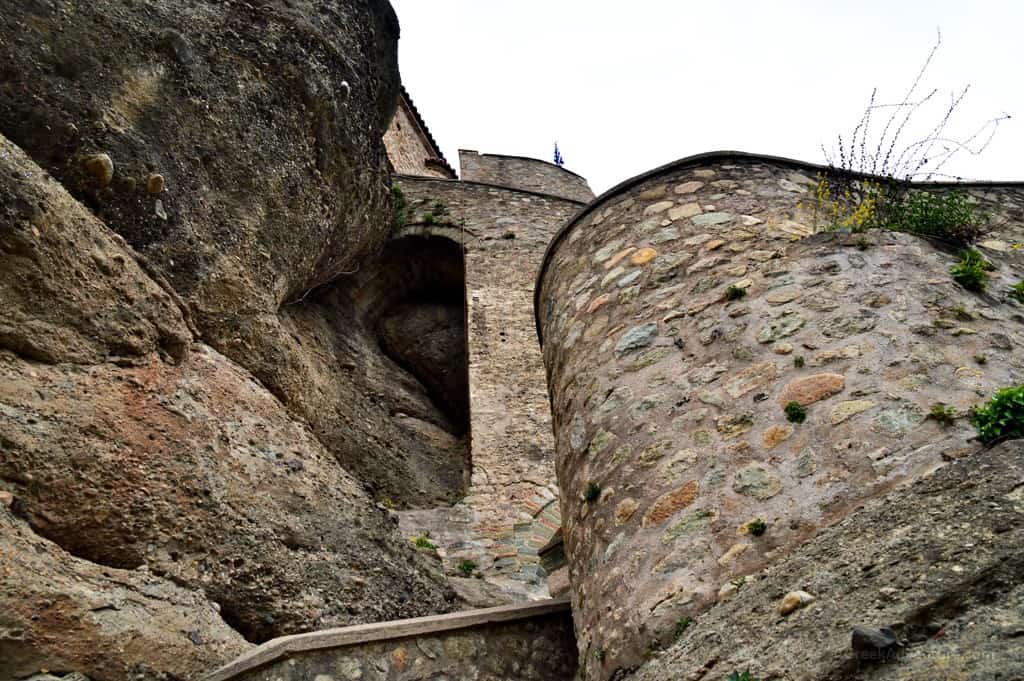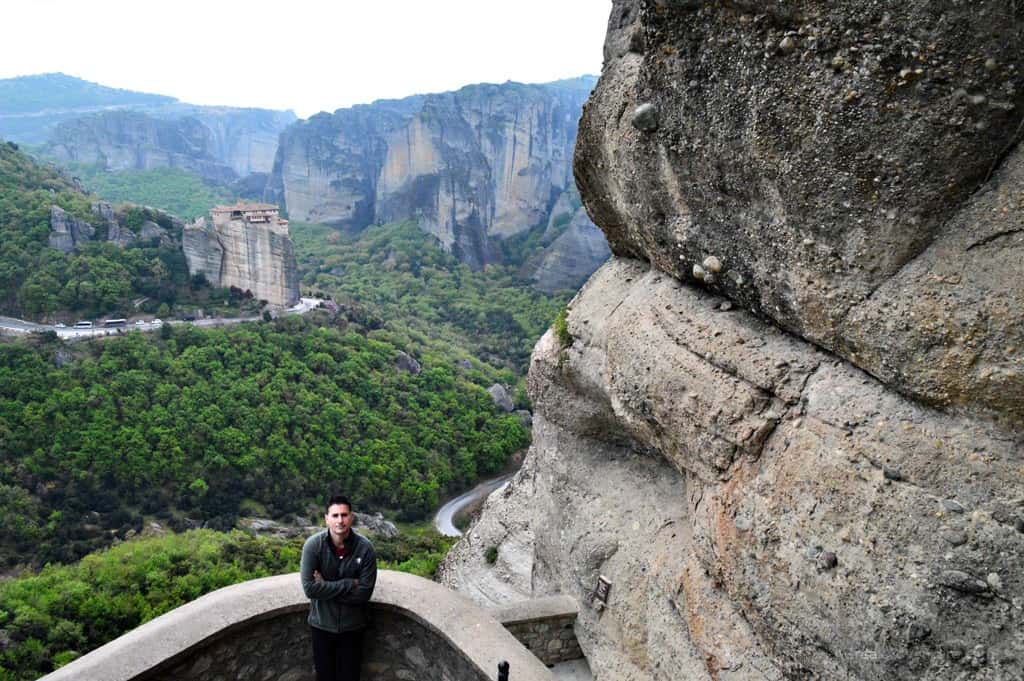 Isn't this a special place, or what?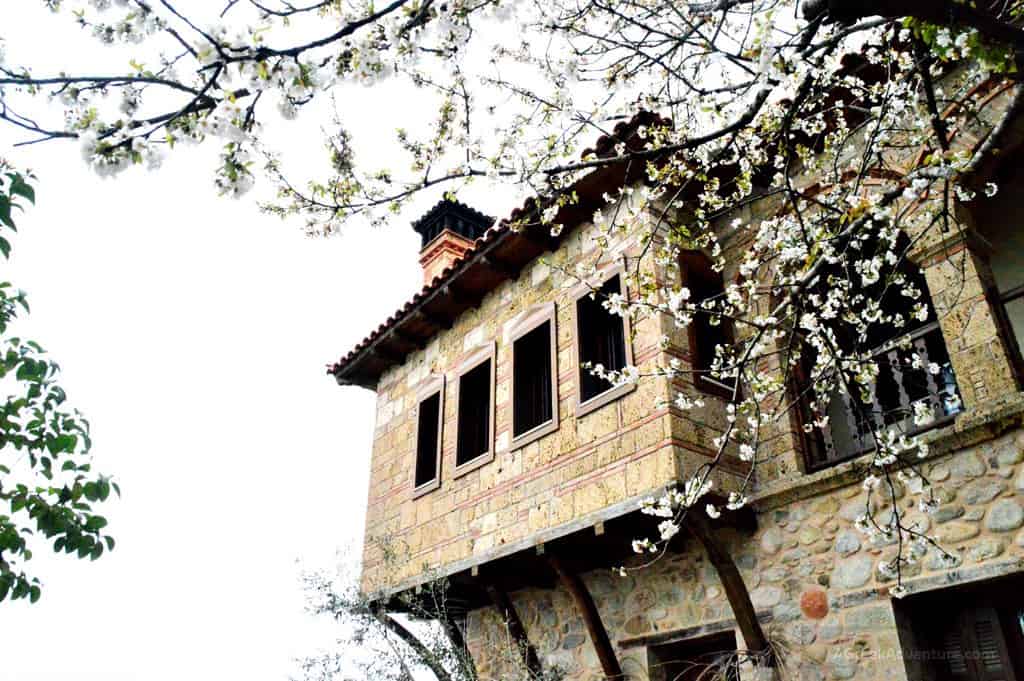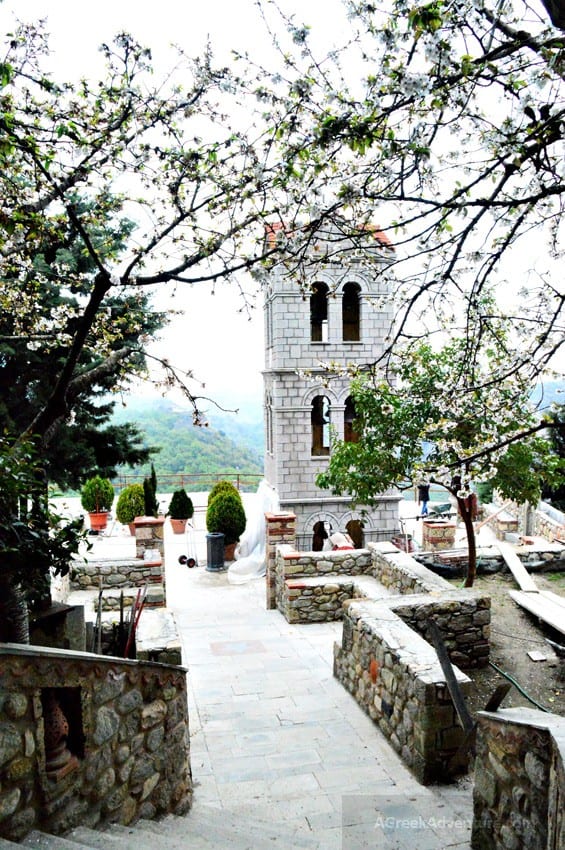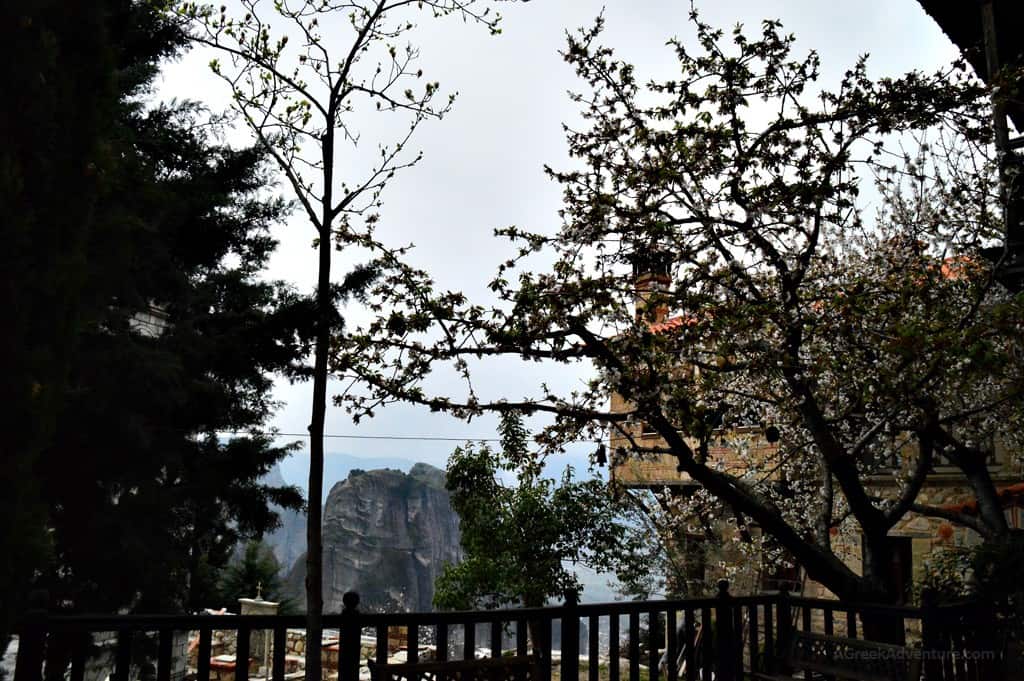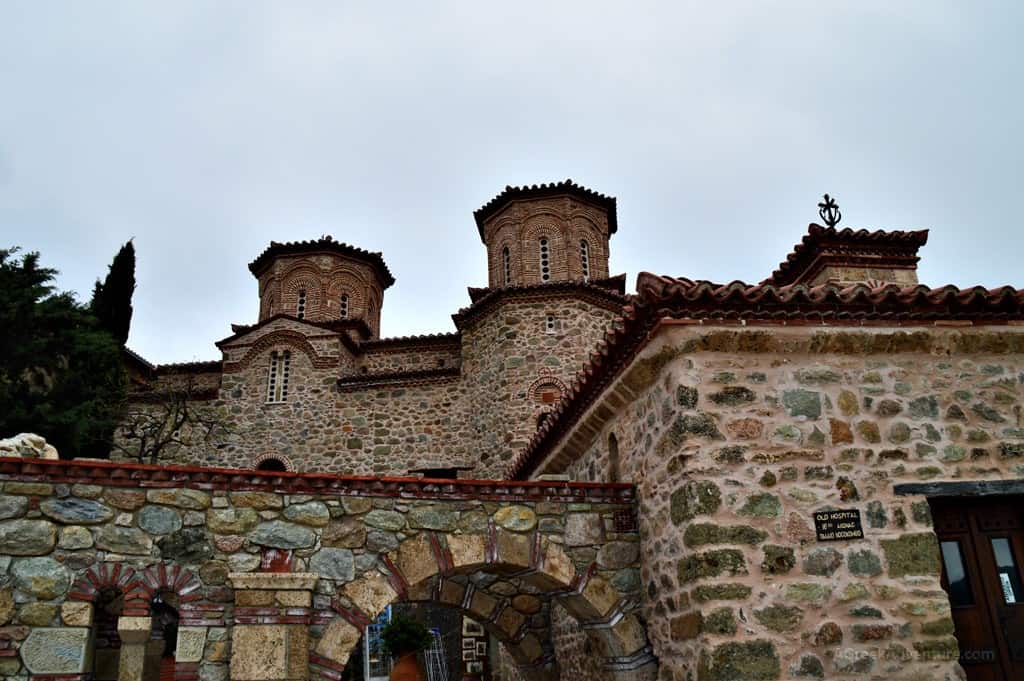 This is the barrel where they brew and kept their wine. It is big. Very big.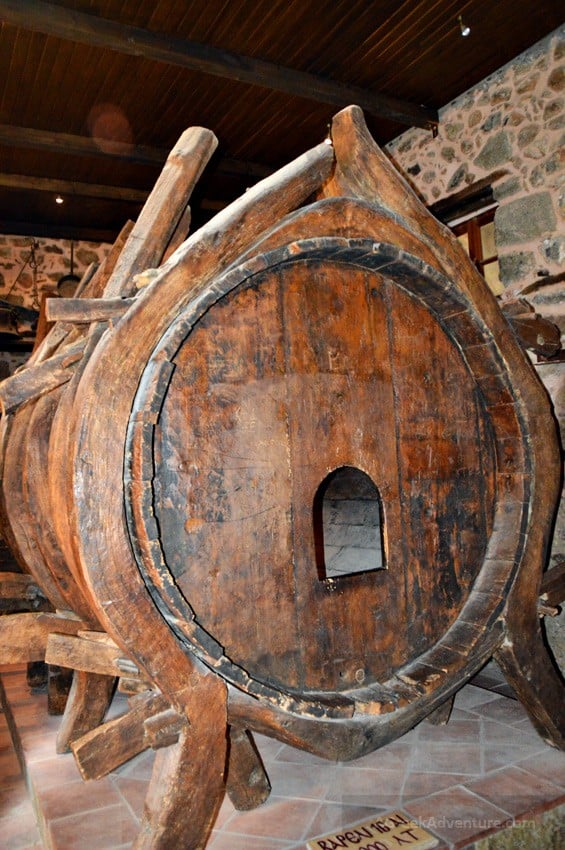 Imagine just sitting at this "balcony". During the days we were there, some construction works were taking place to expand this balcony.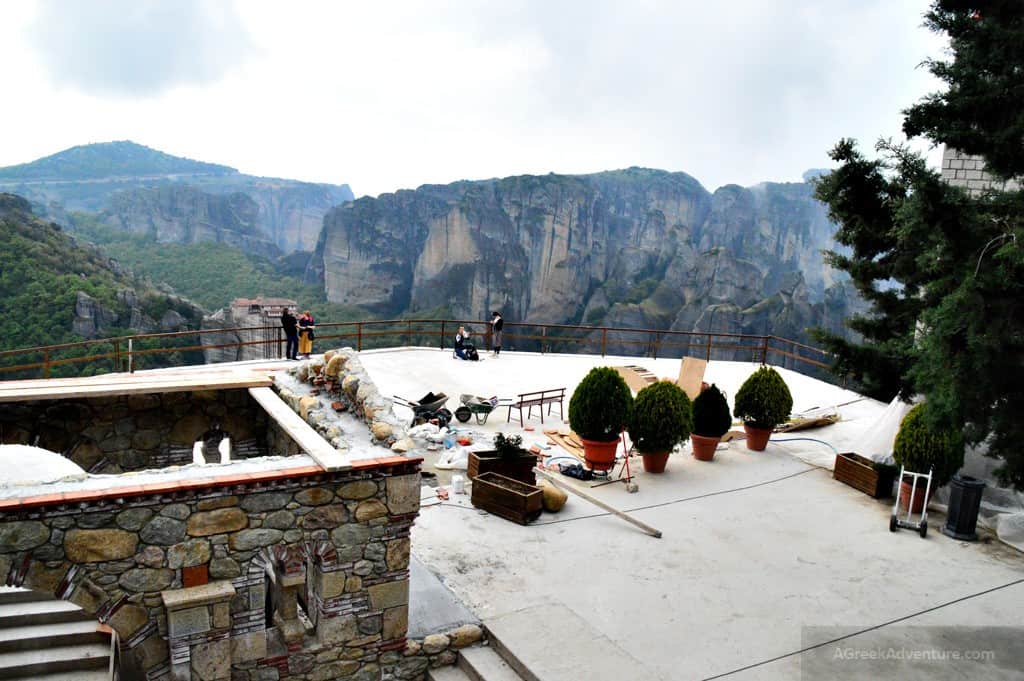 Maybe to make more room for more people to be able to admire this view.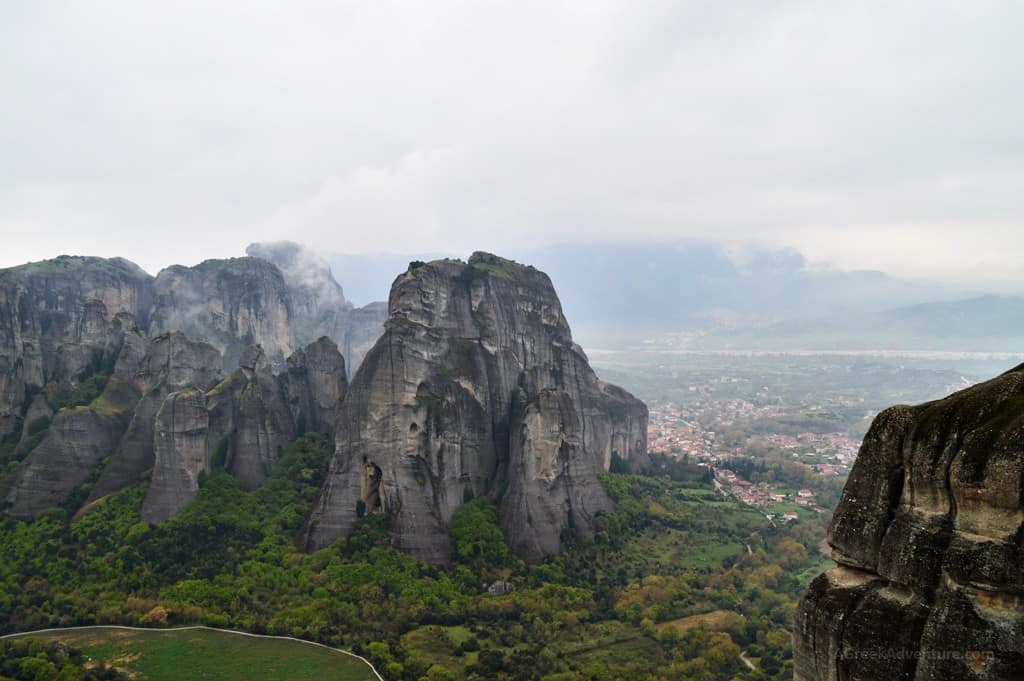 Well, it took us around 6 hours to visit these Meteora monasteries but the memories are still following us.
Time flies and we had to get into our luxury VIP bus and get back to Athens. Yet, our hosts wouldn't leave us without having a goodbye lunch first, at the spacious Palazzo restaurant. Enjoy the plates, all made with local products.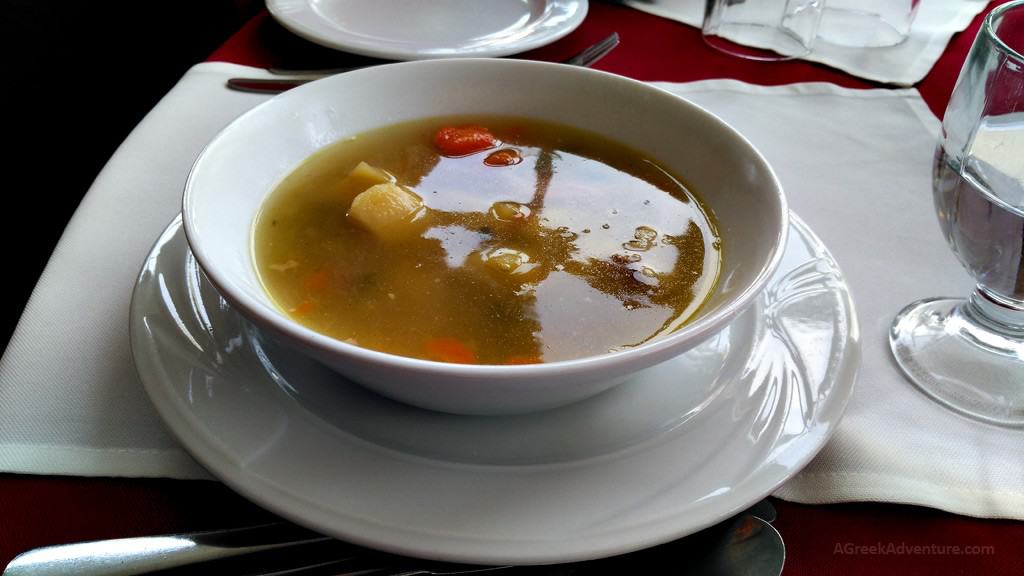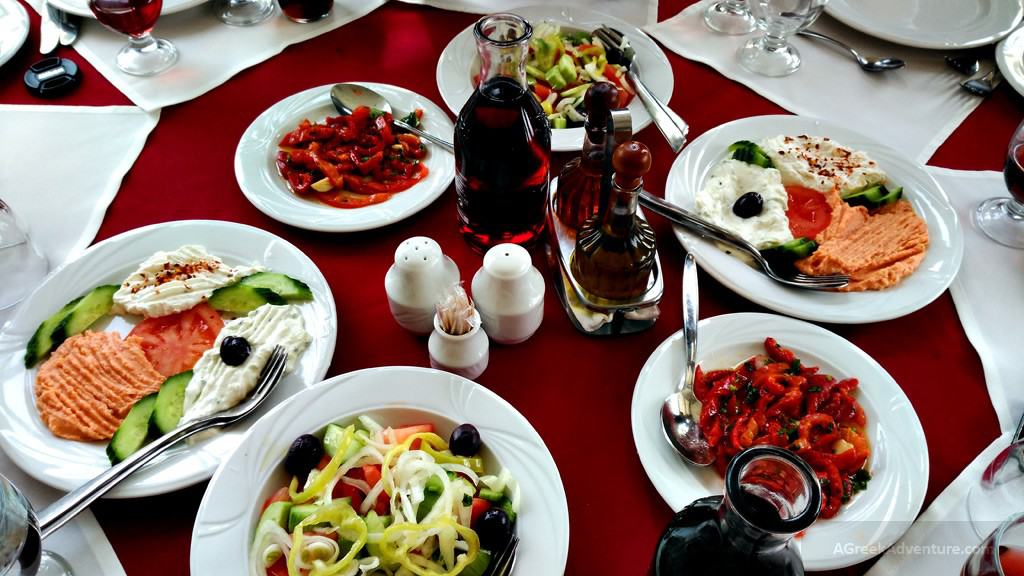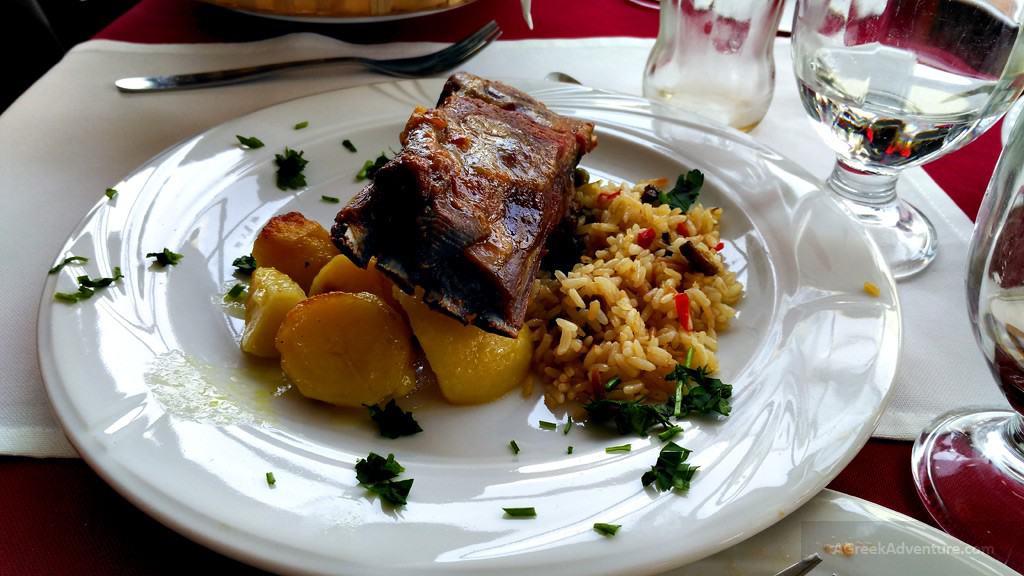 This trip was performed along with other travel bloggers of Travel Bloggers Greece. It was sponsored by Meteora Thrones who are located in Meteora Greece. These guys and girls really know their thing.
The opinions and experiences shared are -as always- our own. Have you ever been to Meteora or Meteora monasteries in Greece