You lift your head… just to imagine giants, and maybe some angels flying with their blazing winds over your head. Welcome to Meteora Greece.
You try to stand back and starting to realize the enormous size of the rocks all around you. You feel the intense spirituality of this place. Perhaps a place that is no less than a portal between heaven, earth and history.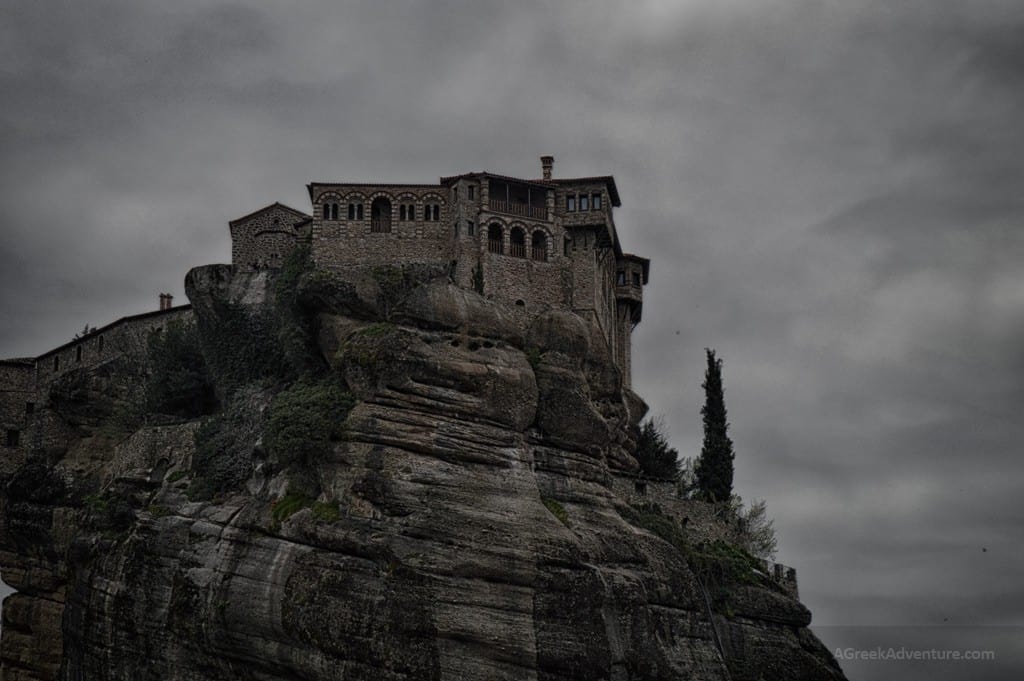 You look carefully and notice the man-made cloisters, hovering several feet from the ground, set in some holes that wind and water carved on the rocks.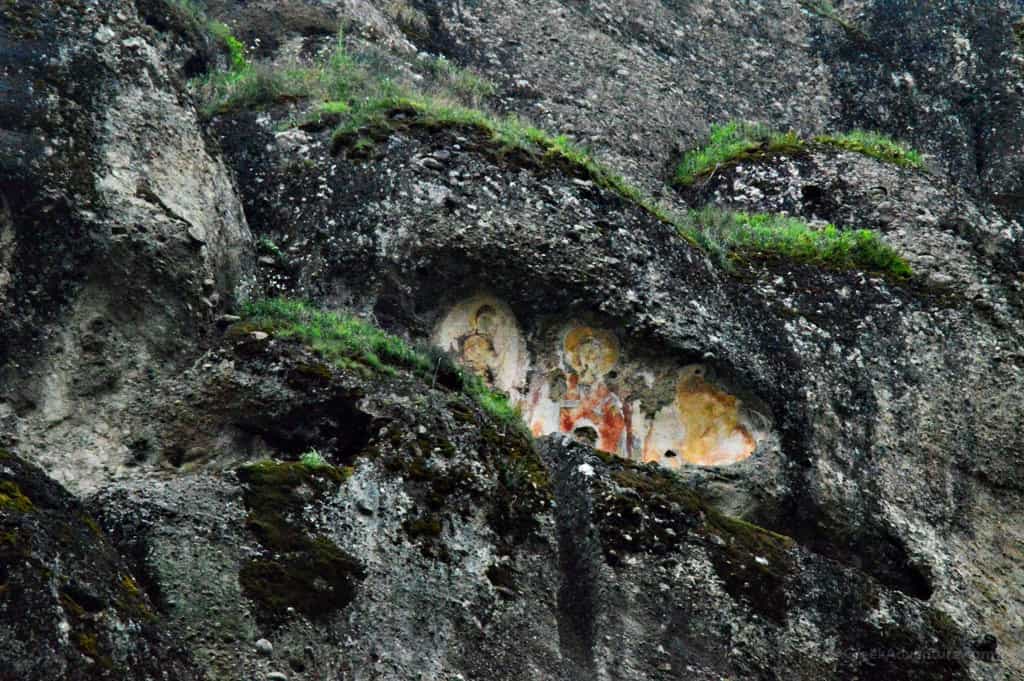 You learn how they manage to do that. You just begin to realize the magnitude of what a persons persistent, strong will can actually achieve. You feel the desire of these men from the past and in the future to become one with the Divine. You cannot ignore it. It is embodied in the rocks and plants and trees. It flies in the air through all these tenths of years.
You can hear it at the sound of every bell, of every monastery, through the wooden and iron gongs. You can even hear it through the immense silence.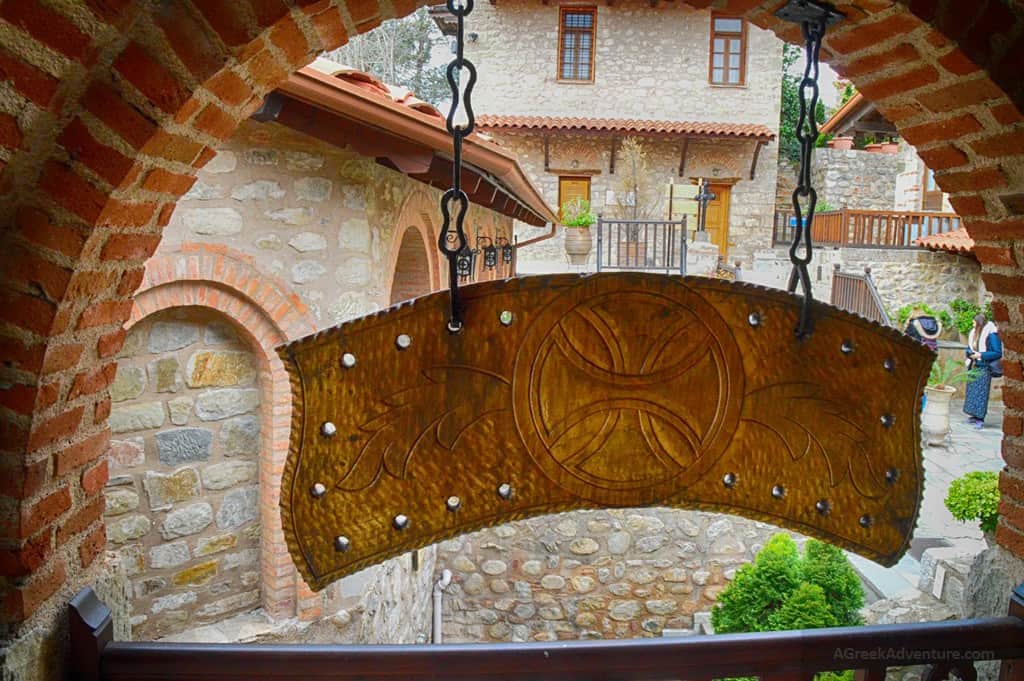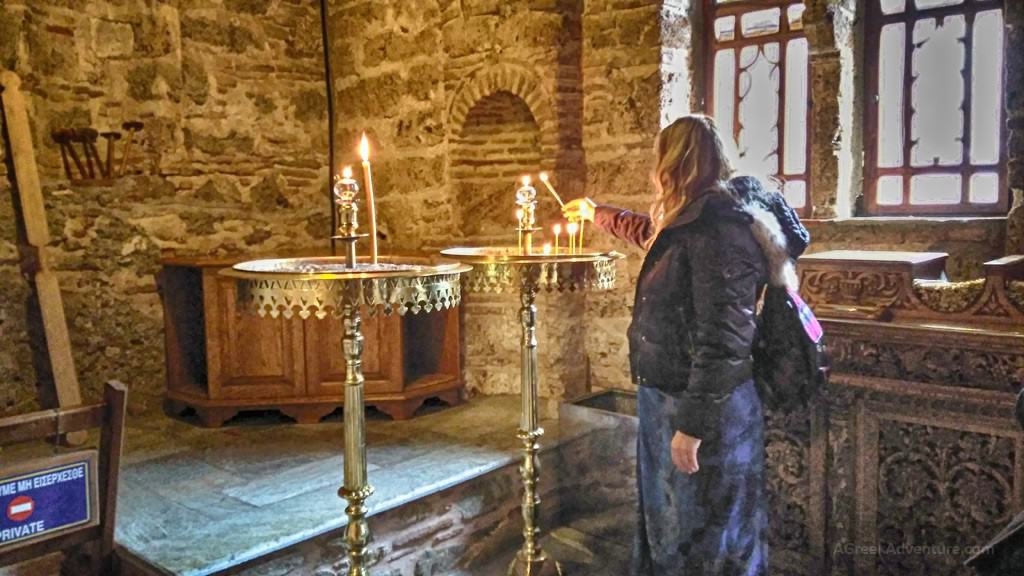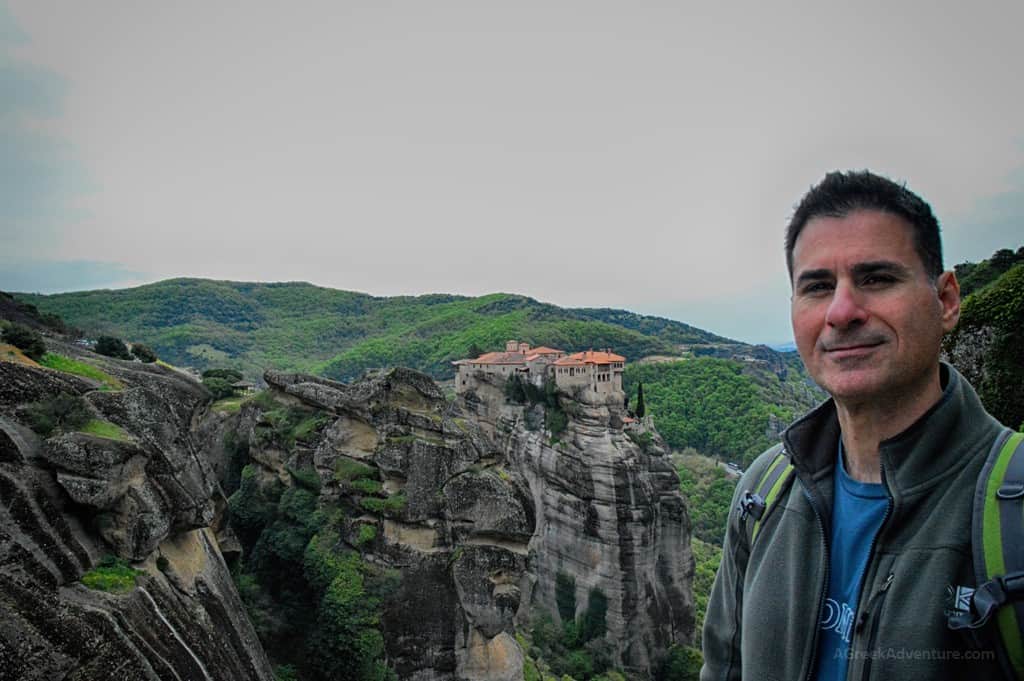 The rocks stand there like sleepless guards of all that exists.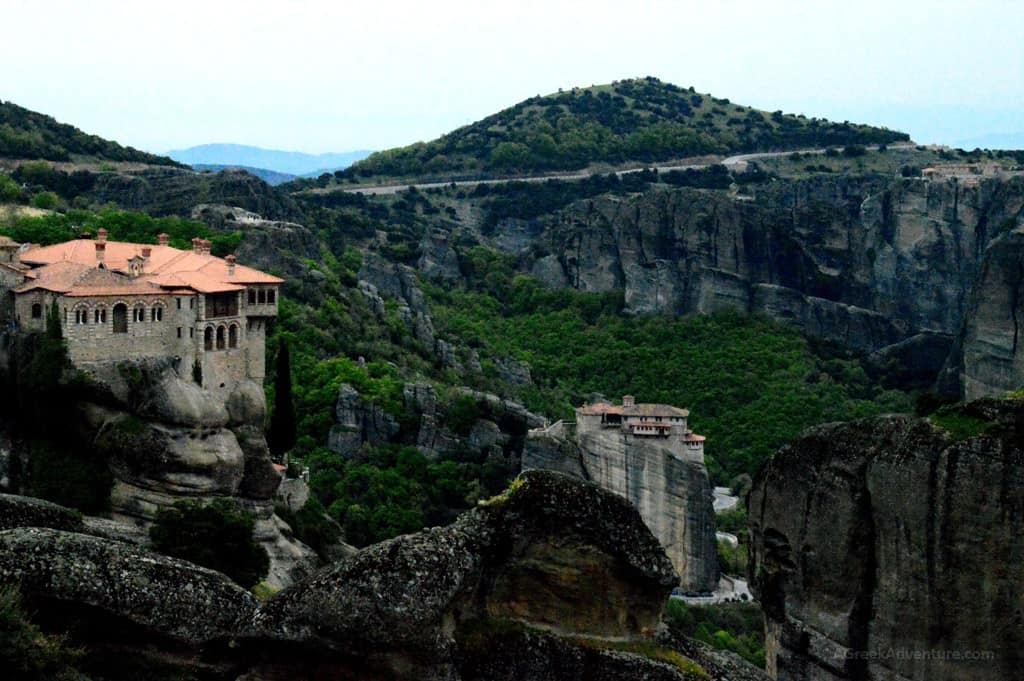 These rocks come from the very depths of existence. They were formatted many millions of years ago. History says that this place was the bottom of a lake or sea.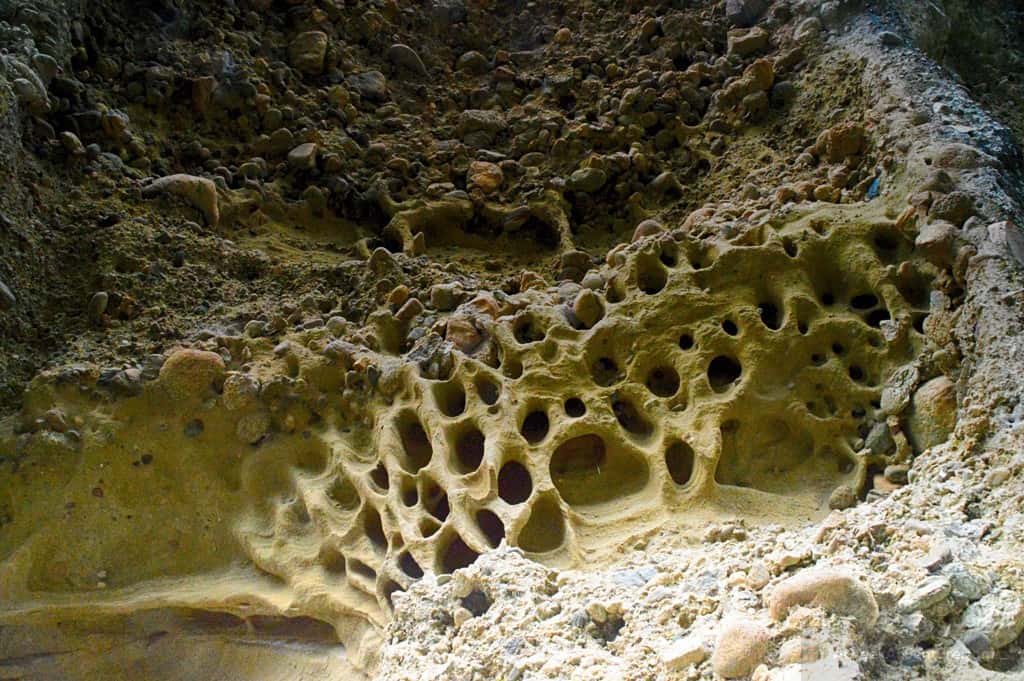 By looking close at the rocks you see the infinite layers of different materials. You see that these rocks are not just one solid thing, but many different ingredients (sand, pebbles, plants), all blend into one solid thing.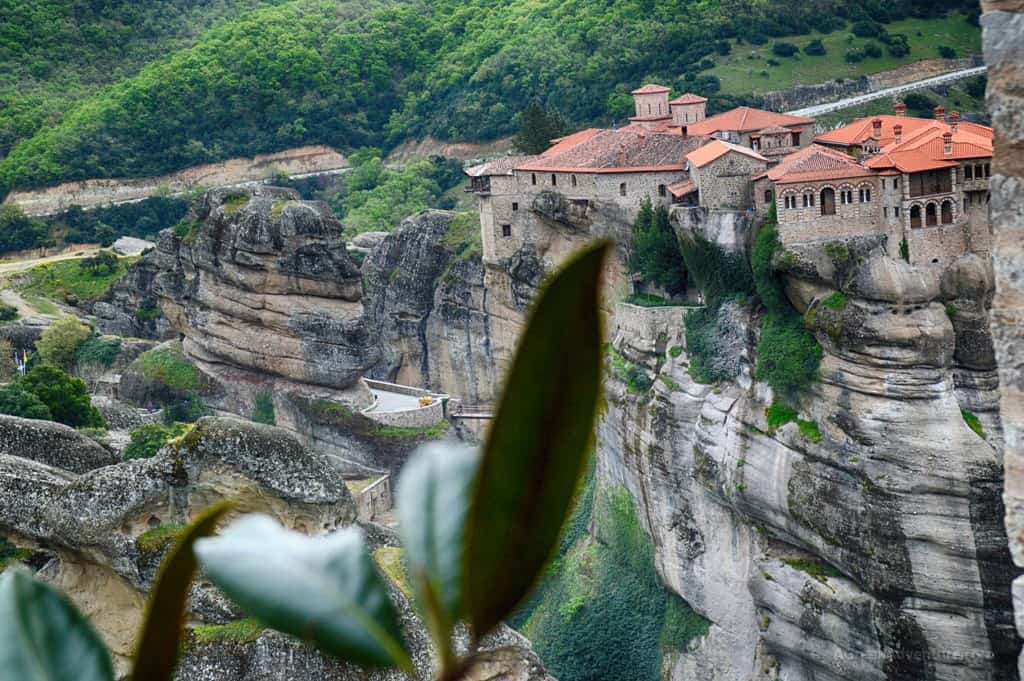 The monasteries of this place are build on these rocks and they stand there at their very edges, all these years.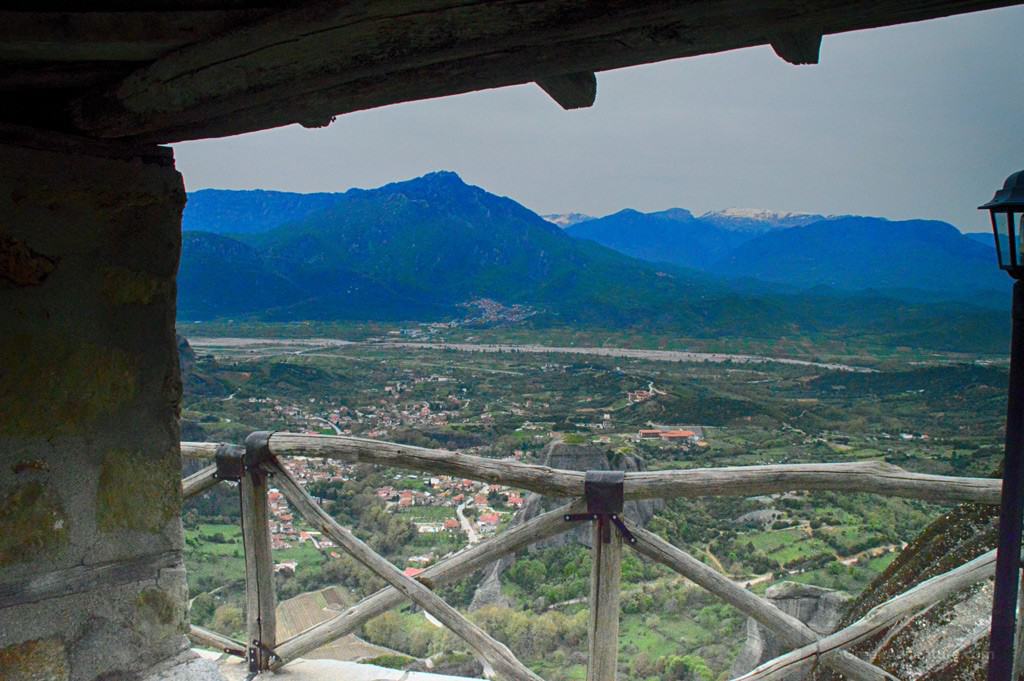 When you enter each of them, you feel like going through a different gate of spirituality.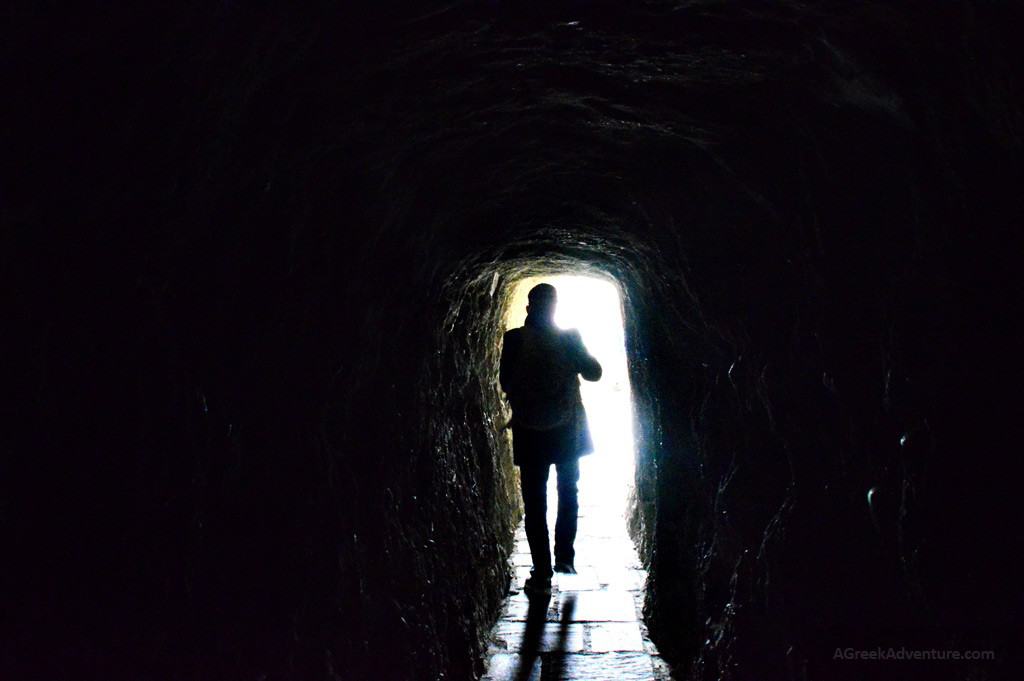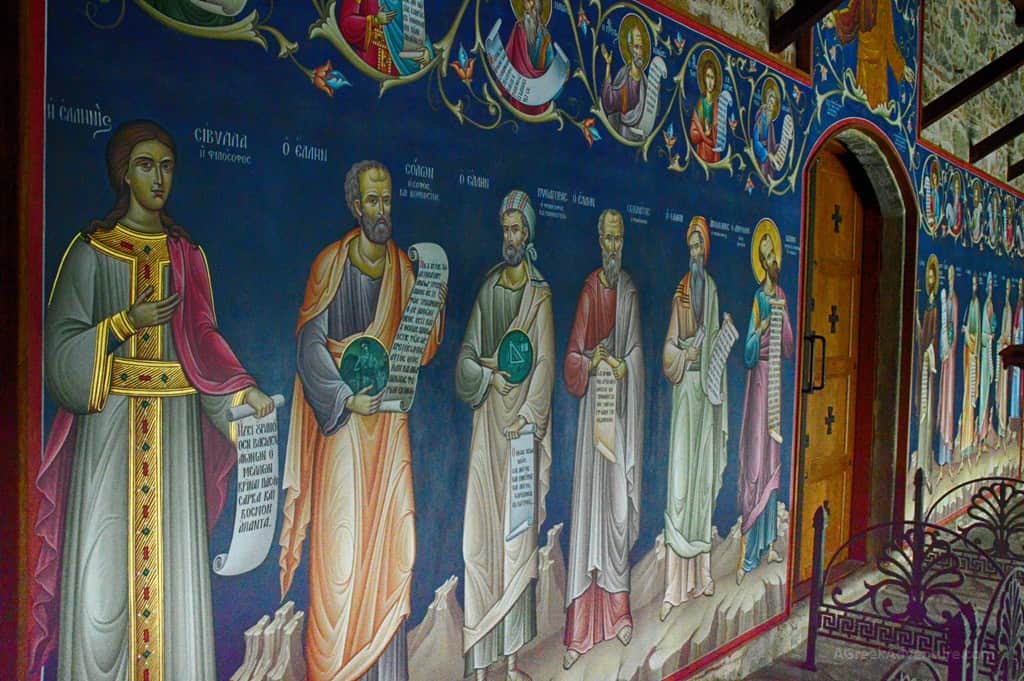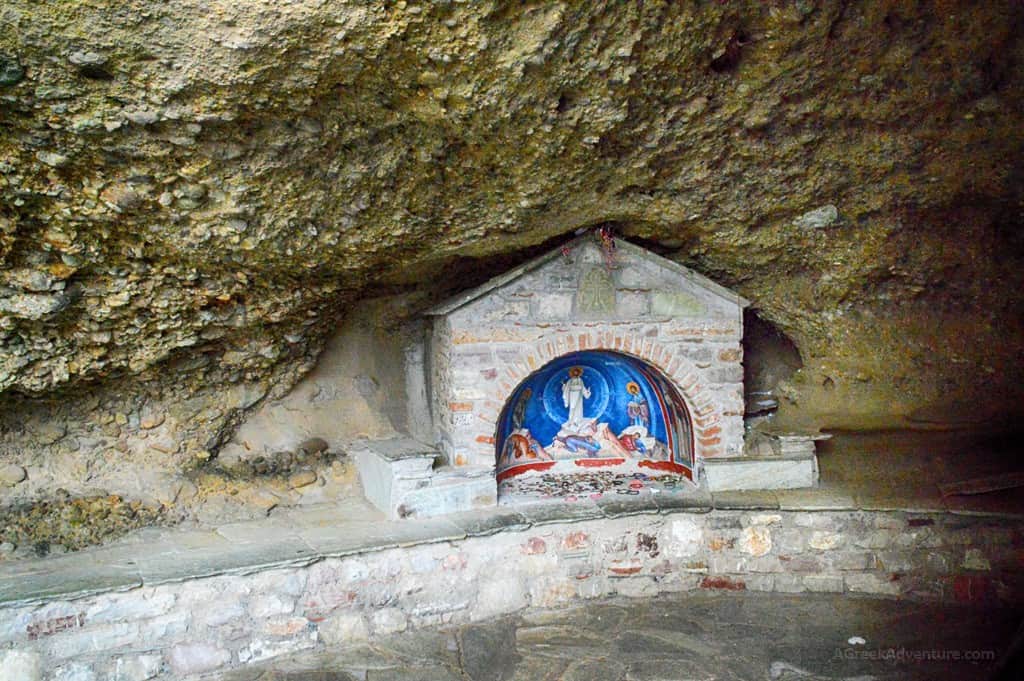 It was amazing for us to see back in history, through their carefully crafted museums, which showcase the tools they used in their everyday life.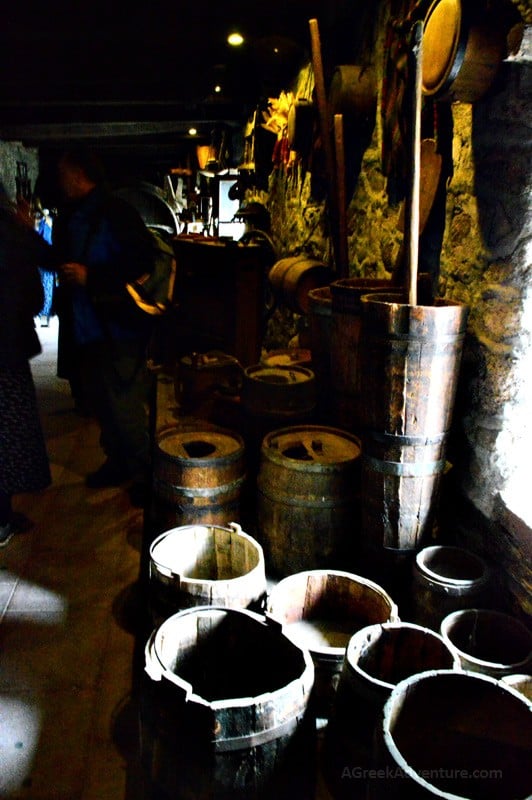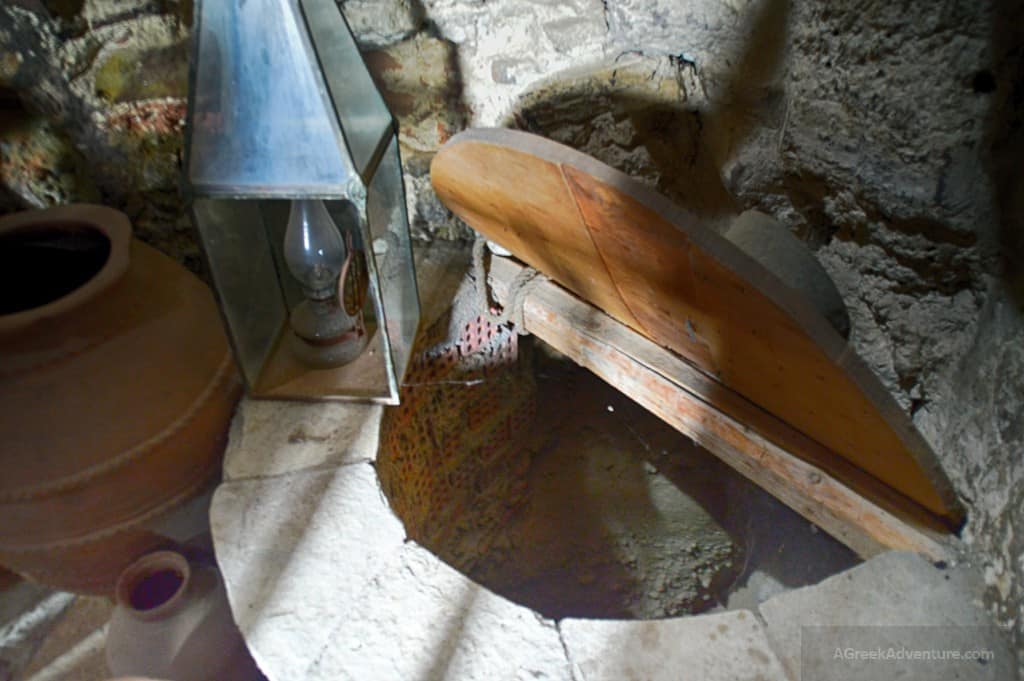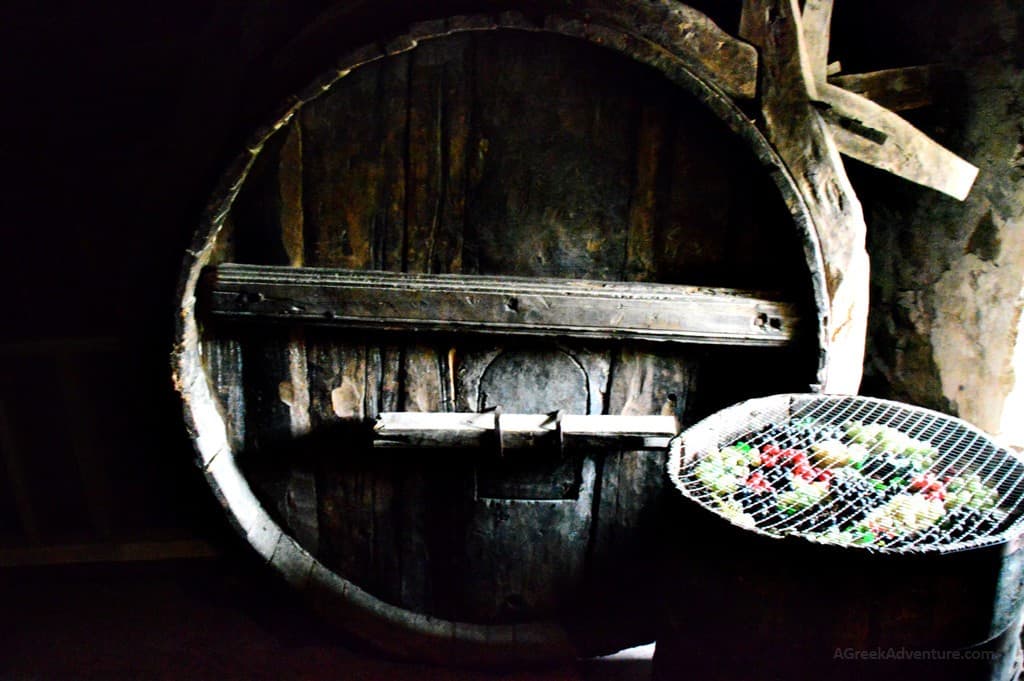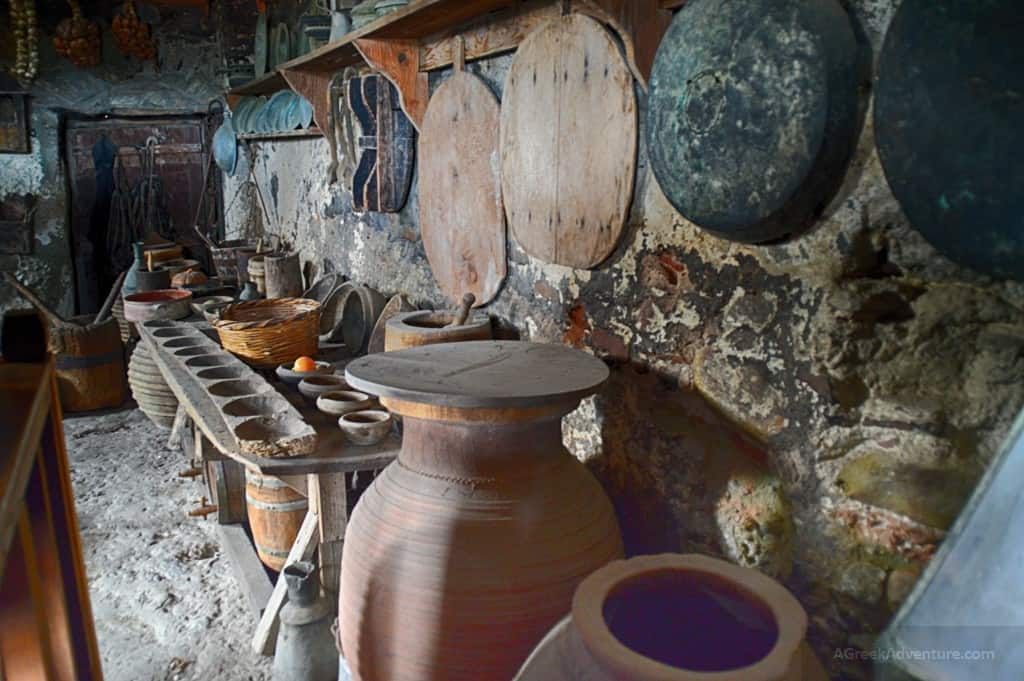 Hiking through the rocks of Meteora Greece
Colors here change rapidly depending on the weather conditions. What is green becomes gray in an instant. A slight morning moisture acts like a magic wand that transforms everything that covers these rocks, from gray to green.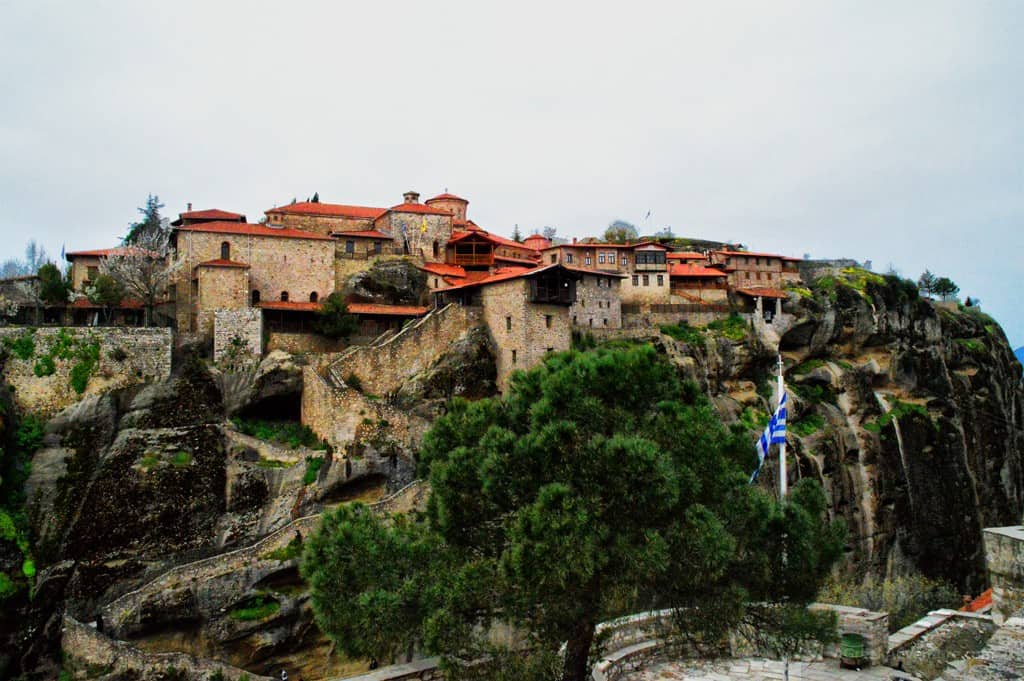 The scenery can change many times during day time.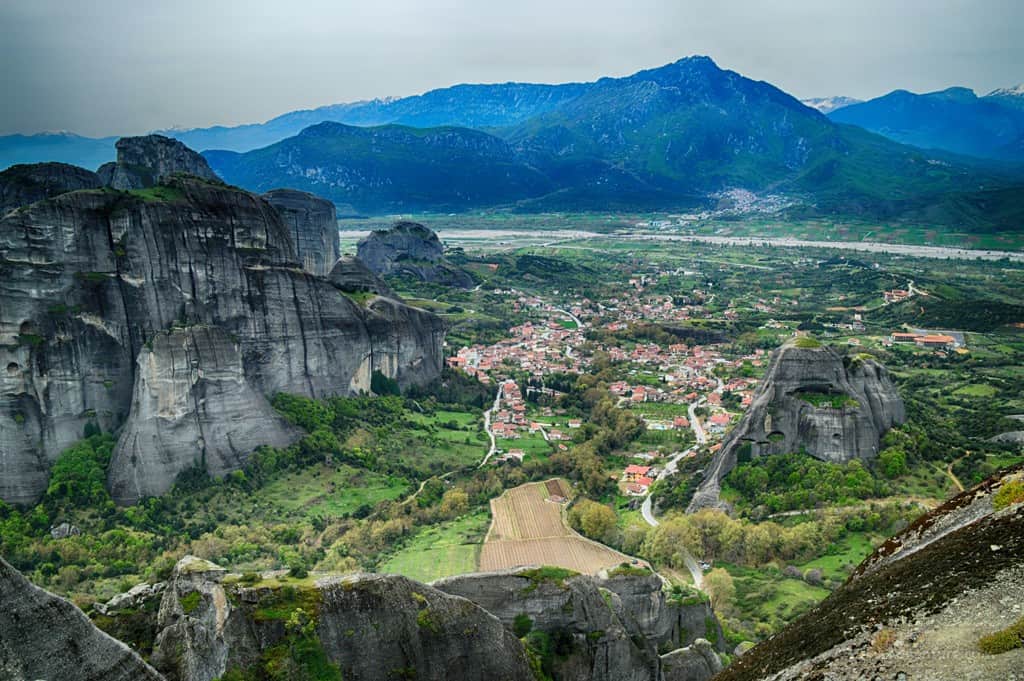 Meteora don't just have 1 hiking route. You can visit the Monasteries through a great variety of routes that lead through small streams and luscious plantation. In other routes you may encounter hidden paths where you are forbidden to enter, yet if you do you will discover small churches curved inside the rocks.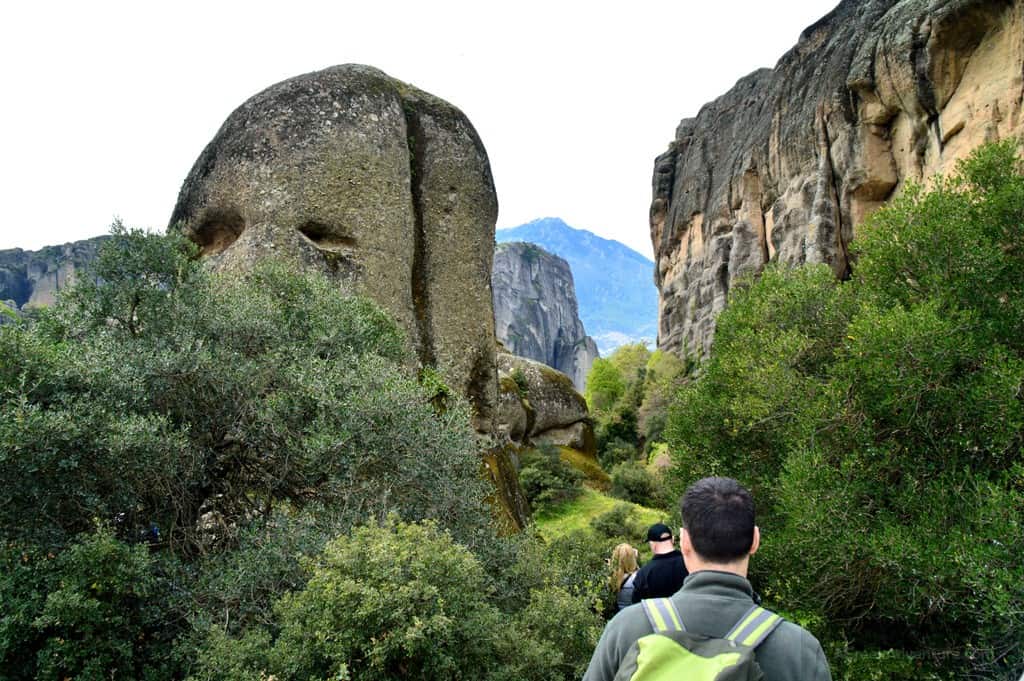 At some of these hidden locations the view and quietness is astonishing.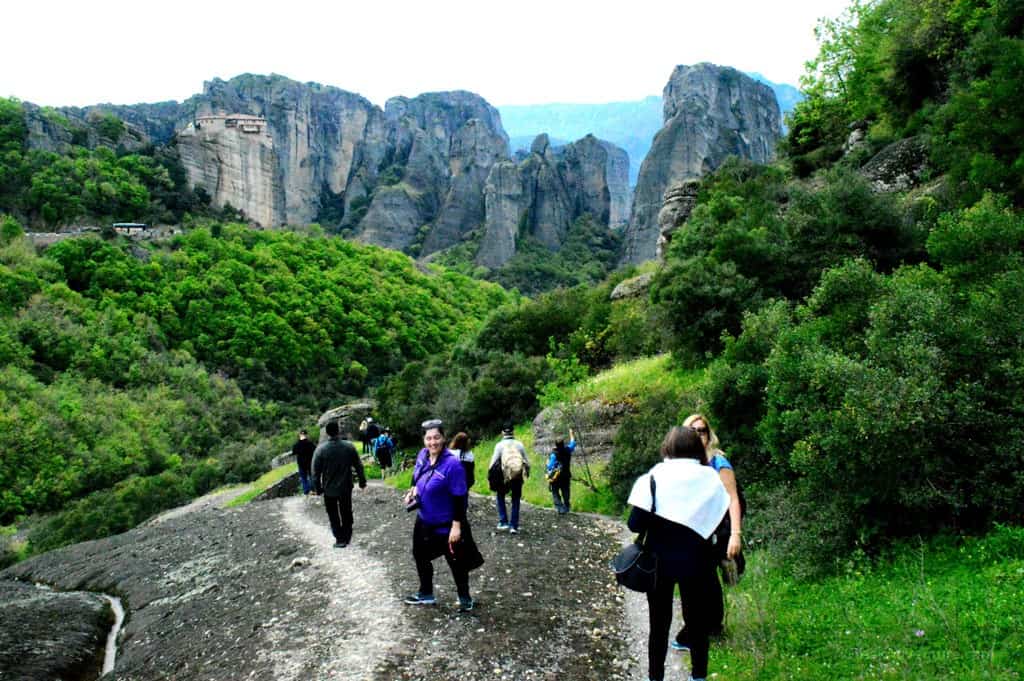 The hiking routes are not of great difficulty. Actually they are perfectly suitable to provide you with nice walks, calmness, great sightseeing, Not to mention that they are a perfect way to grow an appetite for delicacies you will enjoy in the city of Kalambaka.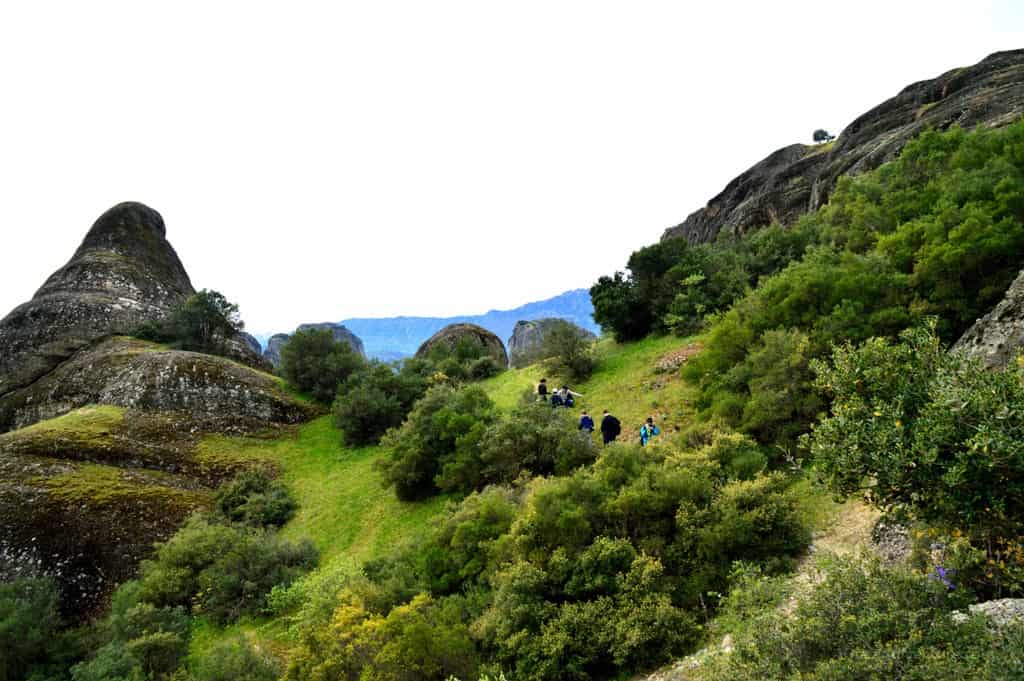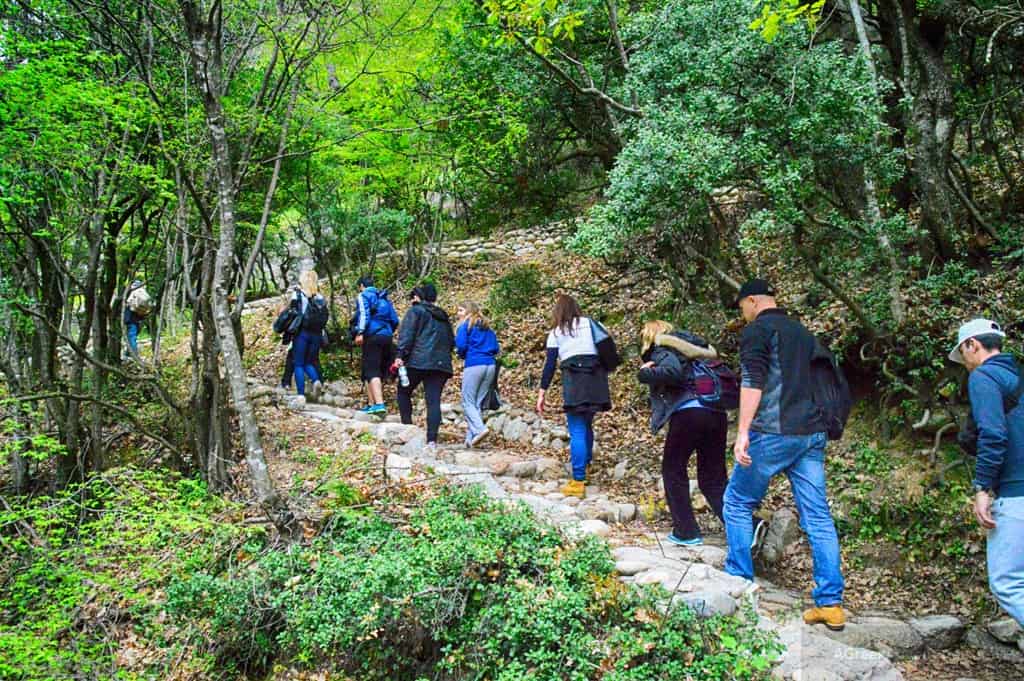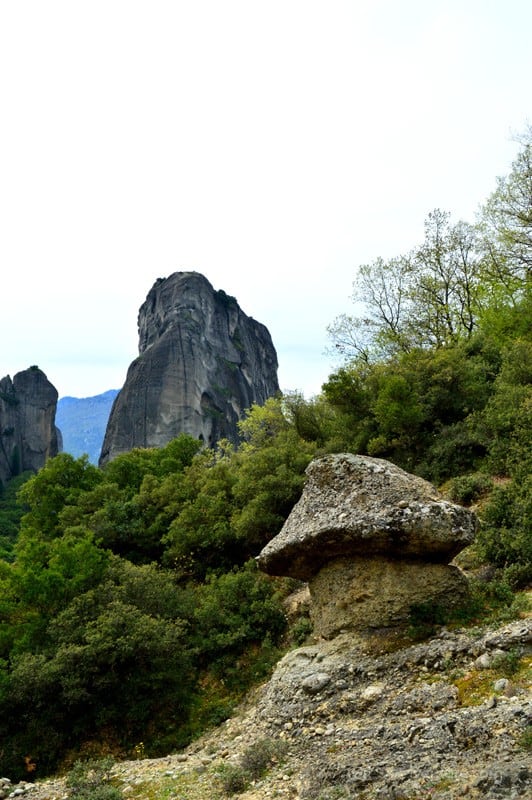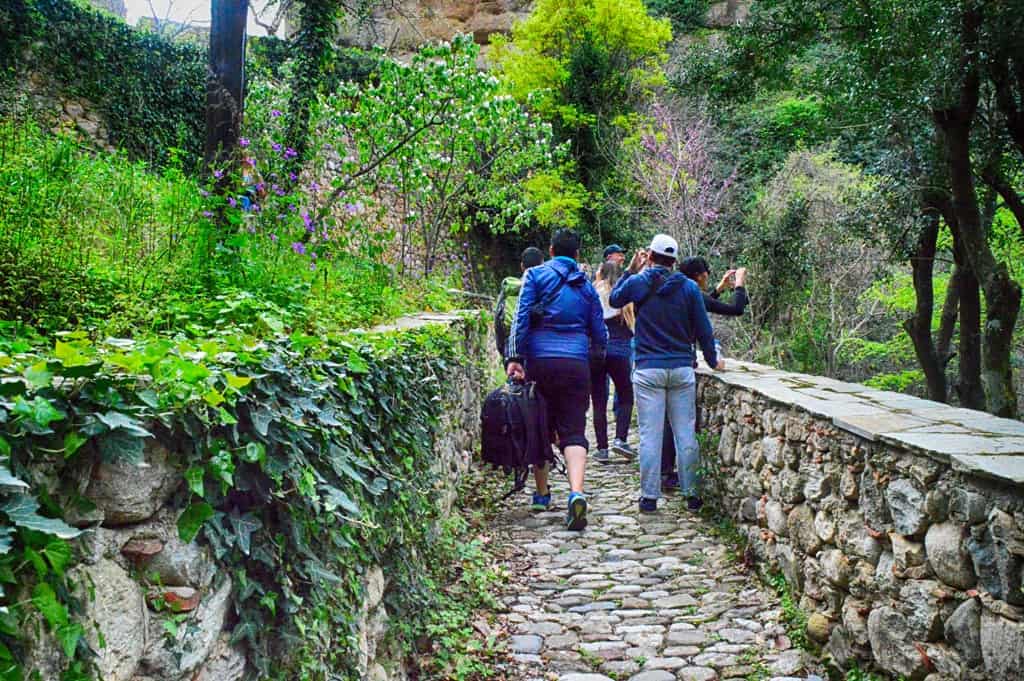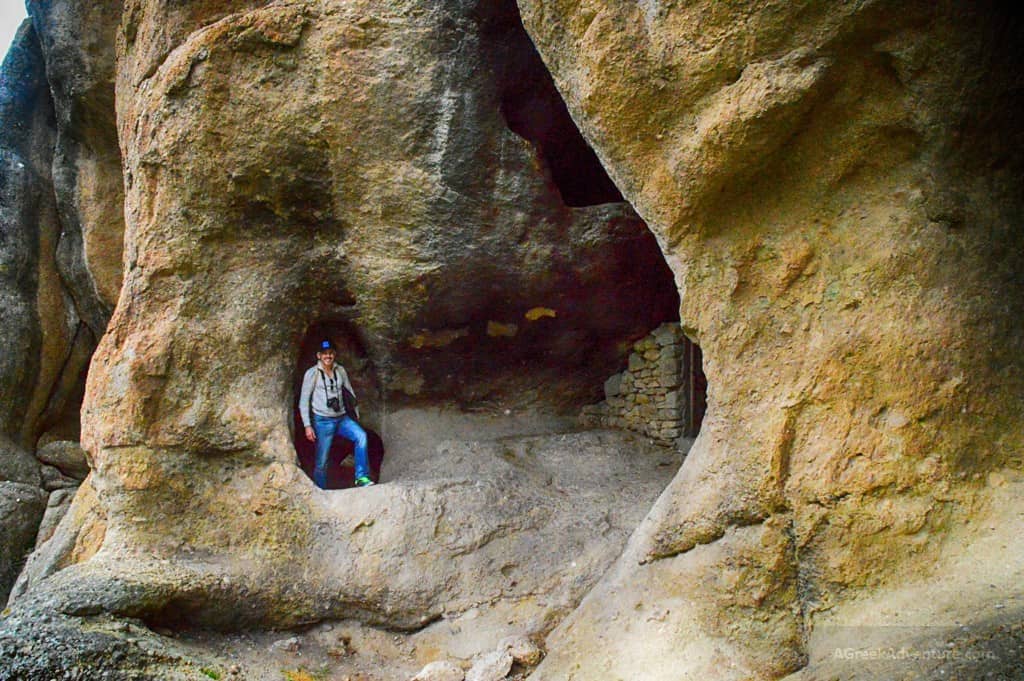 Many paths start and end in asphalt paved roads, so "civilization" is close to you all the time. There is no worry that you may get lost.
Especially if you go along with an organized tour, like we did. Our guides from Meteora Thrones had an eye for safety along with some pretty nice humor. Not to mention the vast knowledge of history and of different plants.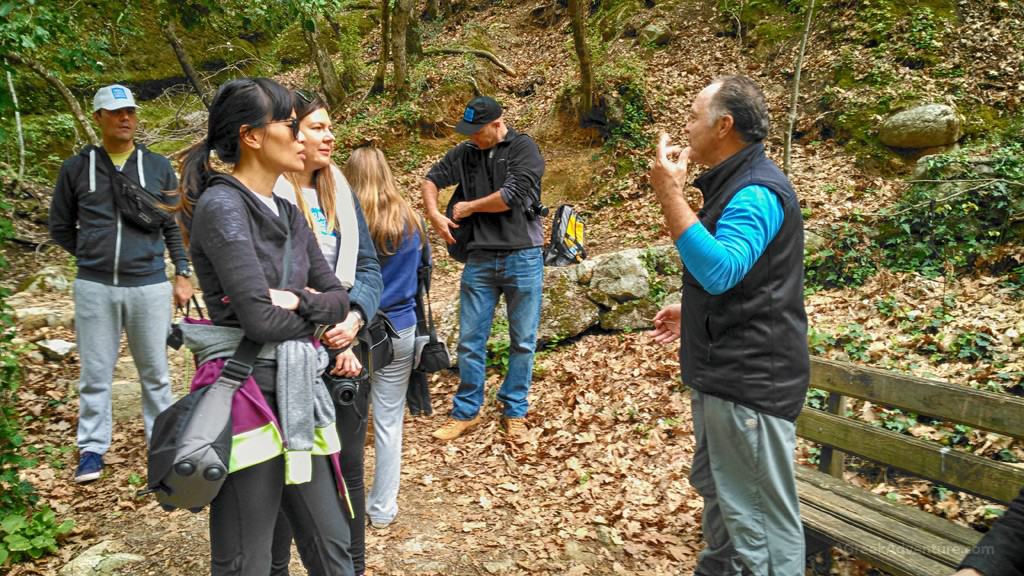 Especially this guy above, Christos, was an extremely funny character and quite knowledgeable. He took us through 2 different routes and stopped every now and then to explain about the benefits of this and that herb. He puzzled us with his challenges on what we actually see when we see this and that rock formation.
Well, that is what we call as a nice combination for a hiking guide.
Hours passed while we hovered through different routes. We learned how the monasteries were build from -in many cases- just a single person who climbed the rocks by opening holes and sticking wooden stakes to each hole to create a "ladder".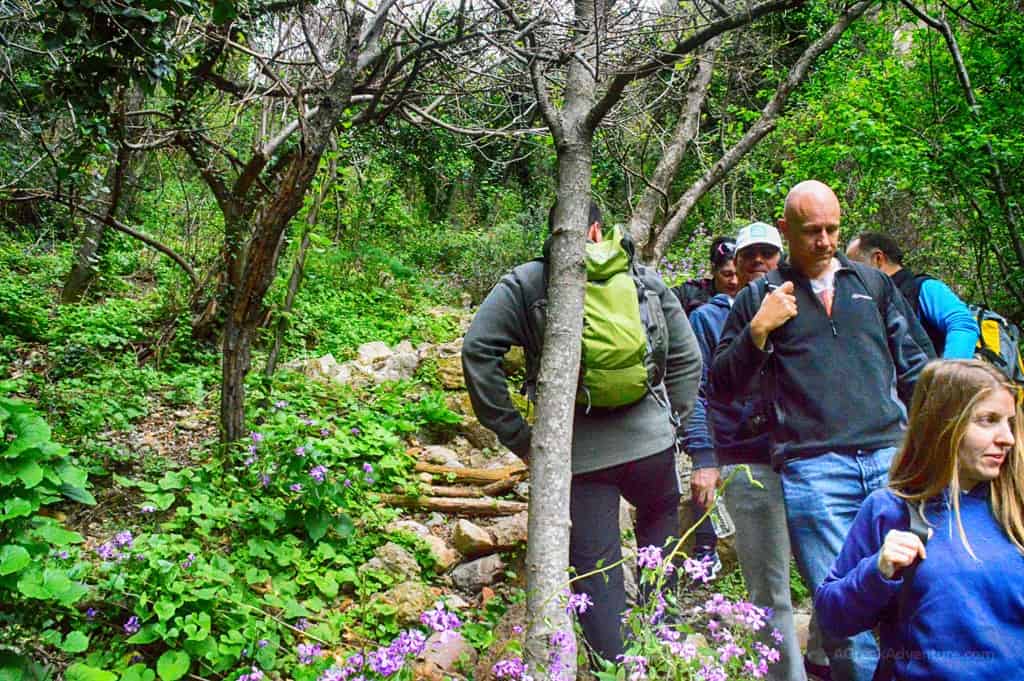 These old monks did that every single day, until reaching a plateau where they started lifting up building materials with ropes and nets. By lifting these every single day they started building a single room.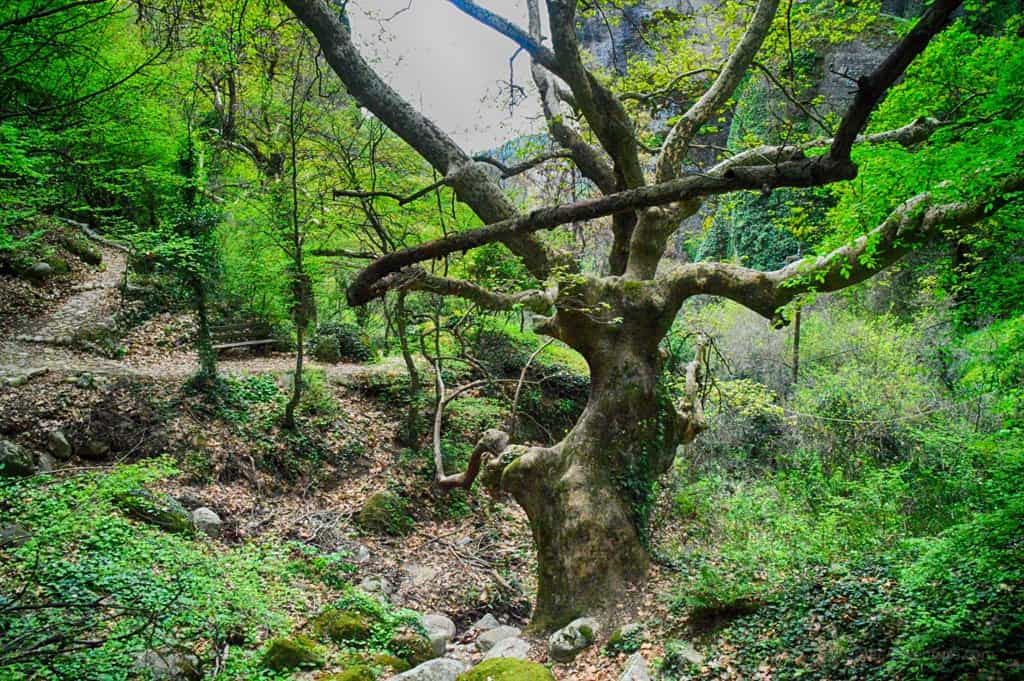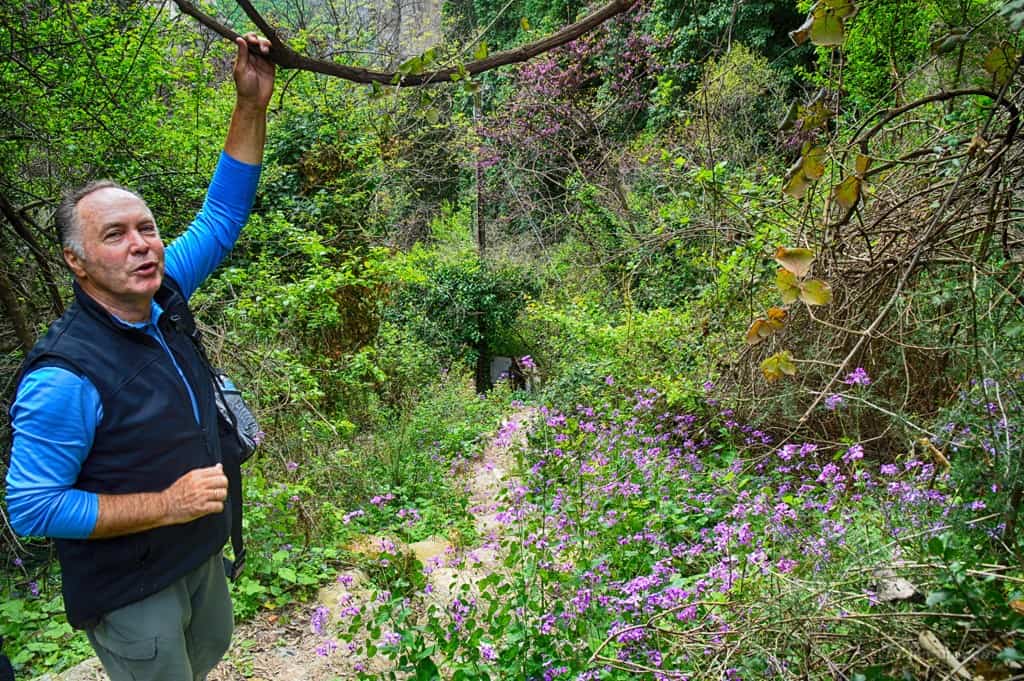 Climber monks who climbed up without any modern equipment, but just their will for seclusion and to find peace and divinity. Such gives a different perception to hiking, as you hike through the routes of Meteora Greece and through history.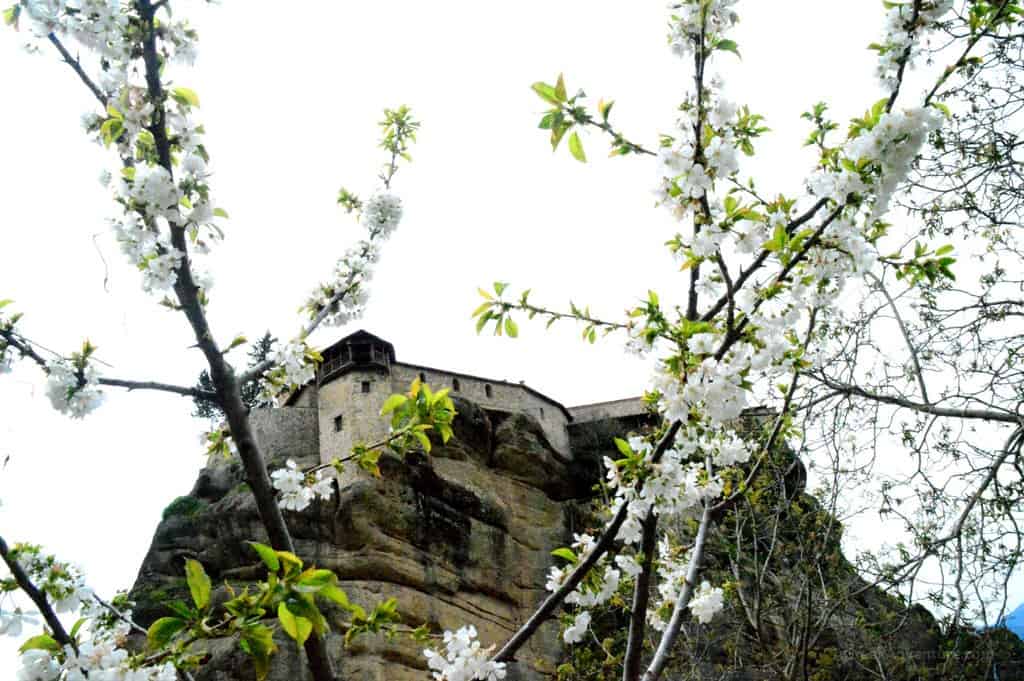 Here are some little friends we met along the hiking trip.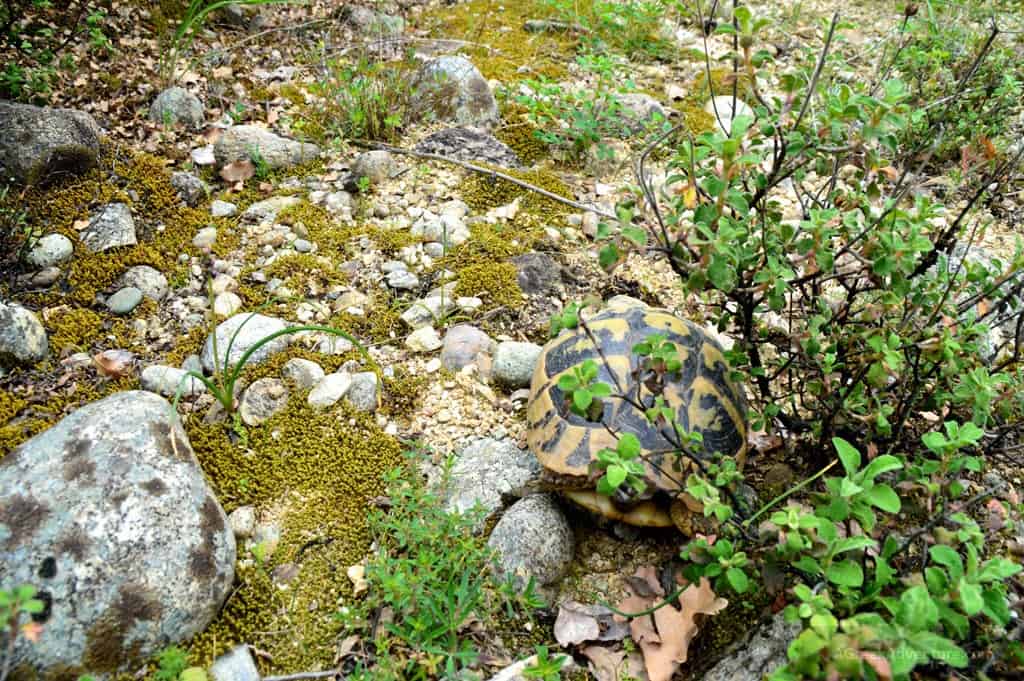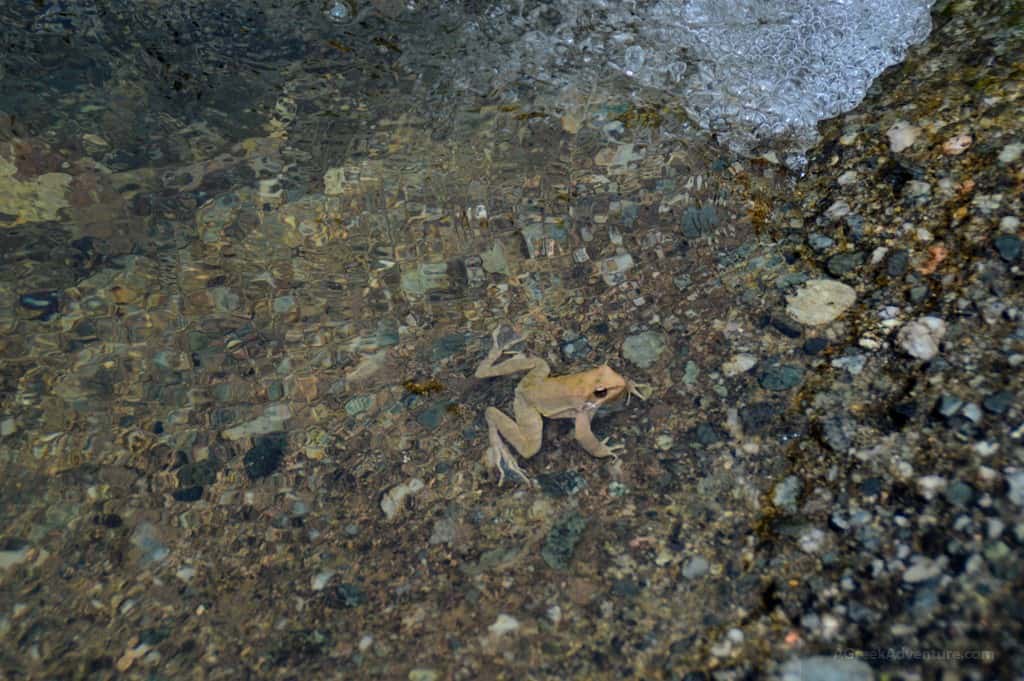 But what about the food in Meteora Greece, mate?
Walking up and down all these stone stairs and hiking through the paths, demands for refueling at some part of the day, right? We also enjoyed the famous Meteora sunset but it was time for… food!
Well, our hosts from Meteora Thrones, took us to a great restaurant, also named… Meteora!. At first, this place, looks like a common tourist "eatery" place. Yet, it is far from that.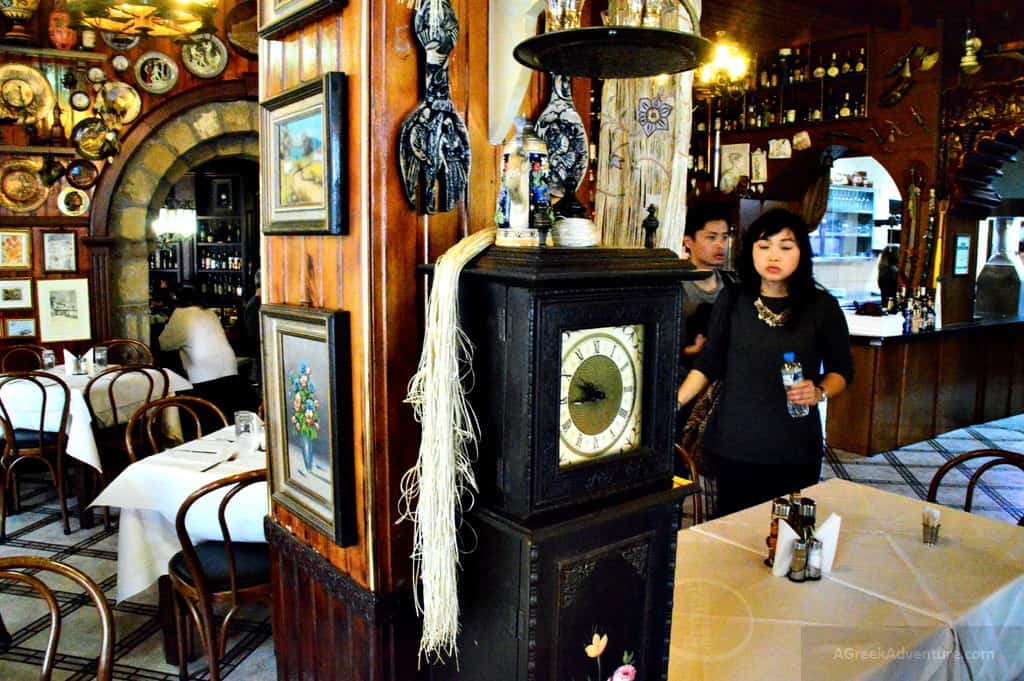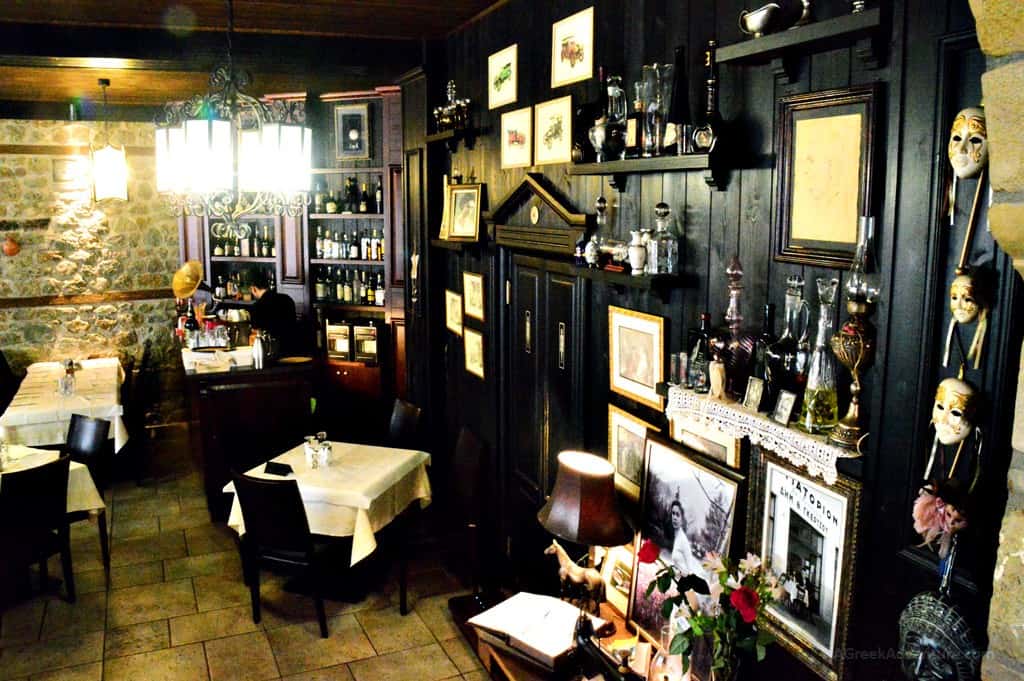 We went in the kitchen. We smelt the food.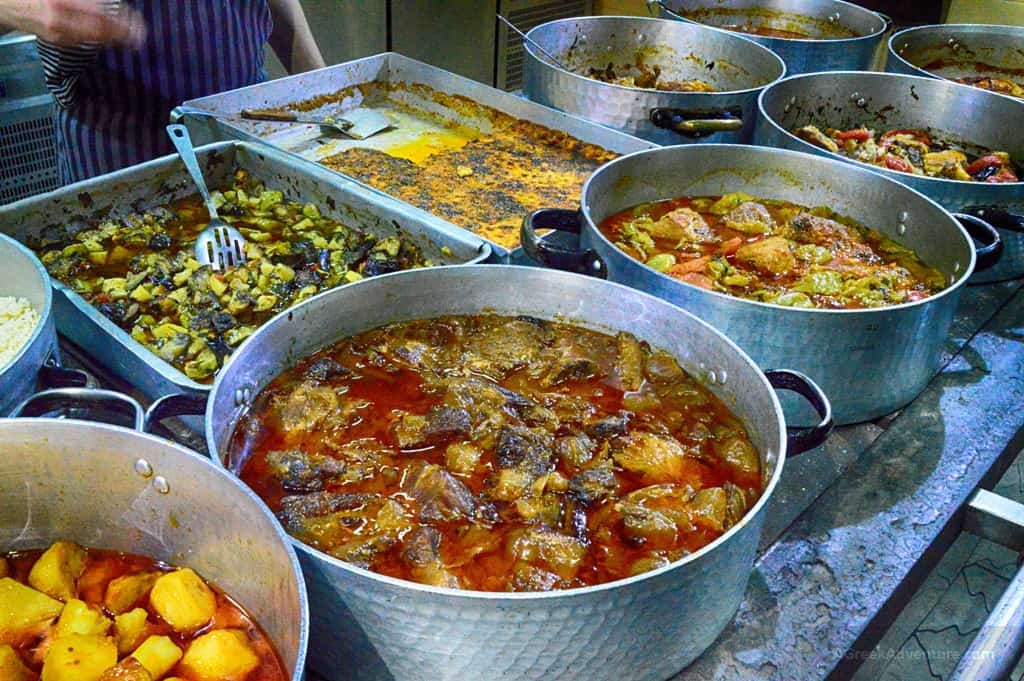 We tasted a variety of plates, all cooked with the local traditional way and local ingredients. All with lots of Greek oil. You know… the one you will "have to" eat it by dipping chunks of bread in it.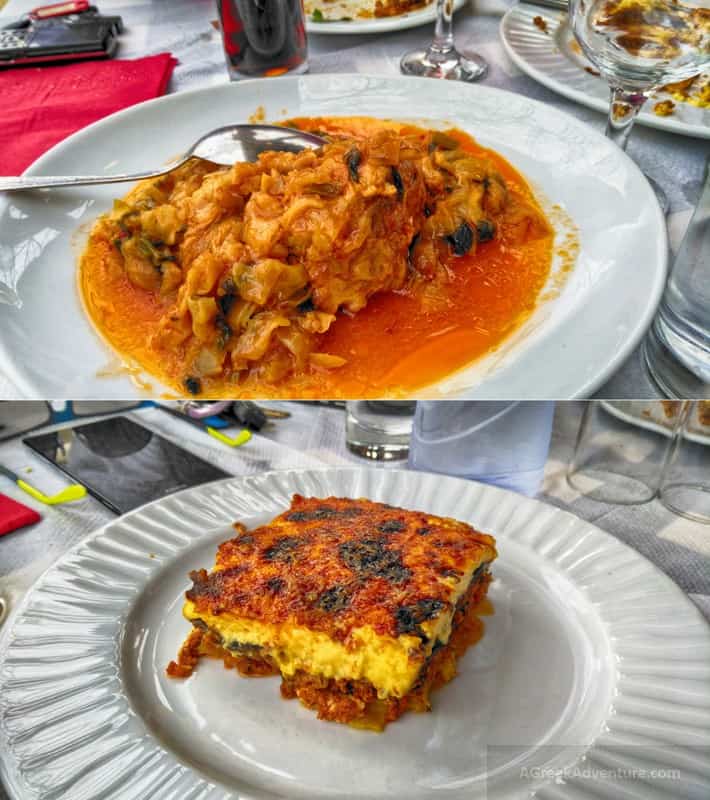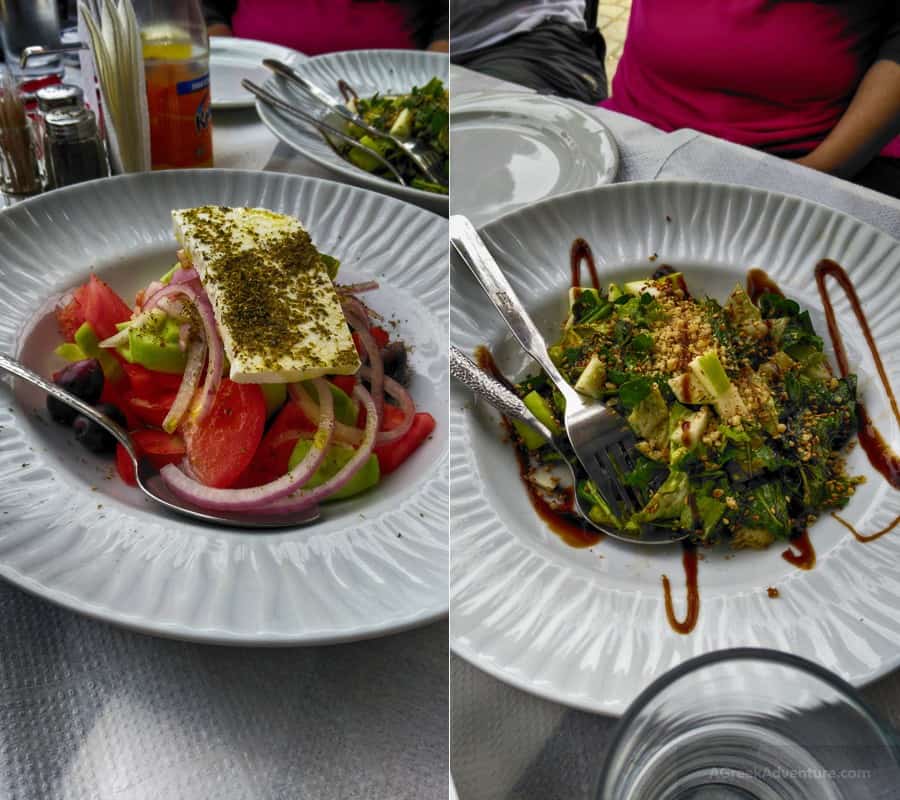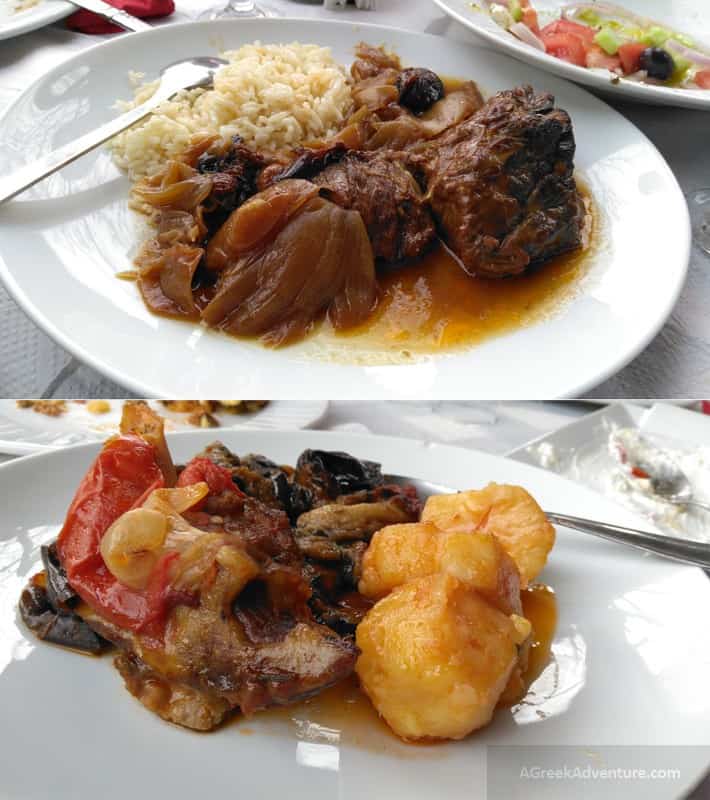 At the end we had some great dessert! I mean it was just great! They call it "Spatula". I have no idea why but just that portion took away all the food flavors and replaced them with some kind of "buttery" bliss.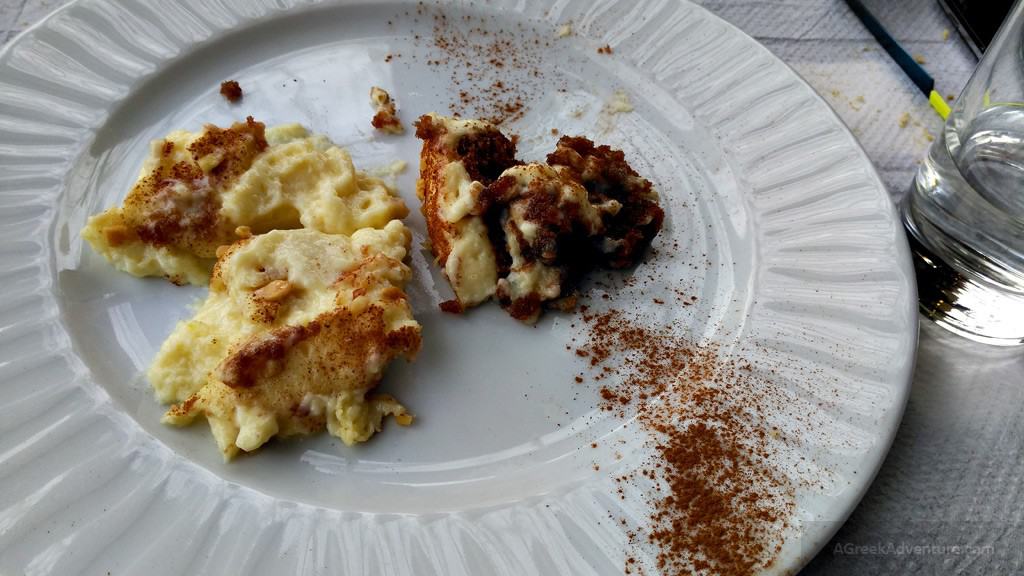 Now, you may think something like: And that was the end of the day… Well, it was not! It was just 3:00 am. We would rest for a couple of hours and then we would visit even more monasteries and the next day we visited 3 more Meteora monasteries.
Stand by for our next article!
This trip was performed along with other travel bloggers of Travel Bloggers Greece. It was sponsored by Meteora Thrones who are located in Meteora Greece. Yet, the opinions and experiences shared are our own.