Heart pumping, excitement goes to Defcon 1, then you jump! Would you do it? Would you have your adrenaline spike high and experience an actual Bungy jumping free-fall? Would you confront your own limits and courage, but in a safe back-to-earth-after way? Often, those who have tried it are confronted with awe from their friends since eyes pop wide open and they ask you "Oh, my God! Did you really jumped?".

Bungy Jumping sport origins
Bungy Jumping (also known as Bungee, Benji and many more) is said to have its birth in England by Oxford Dangerous Sports club. In 1979 this club jumped from Clifton Suspension bridge and with that too they became quite a legend. See a footage from their jump below. Others say that Bungy Jumping was evolved from some guy from New Zealand, while "the ancient myth" says it was a kind of an adolescence test taking place at the islands of Pentecost, (Vanuatu complex) in the south west part of Pacific Ocean. Since then that sport evolved in all aspects of technical equipment and safety along with some peculiar variations.
Bungy Jumping at Aradaina, Chania, Crete
The location is Aradaina Bridge. The bridge is 138 meters high and is located in the prefecture of Chania, municipality of Sfakia, Crete Island. It is the highest bridge for bungy jumping in Greece and the second highest in Europe.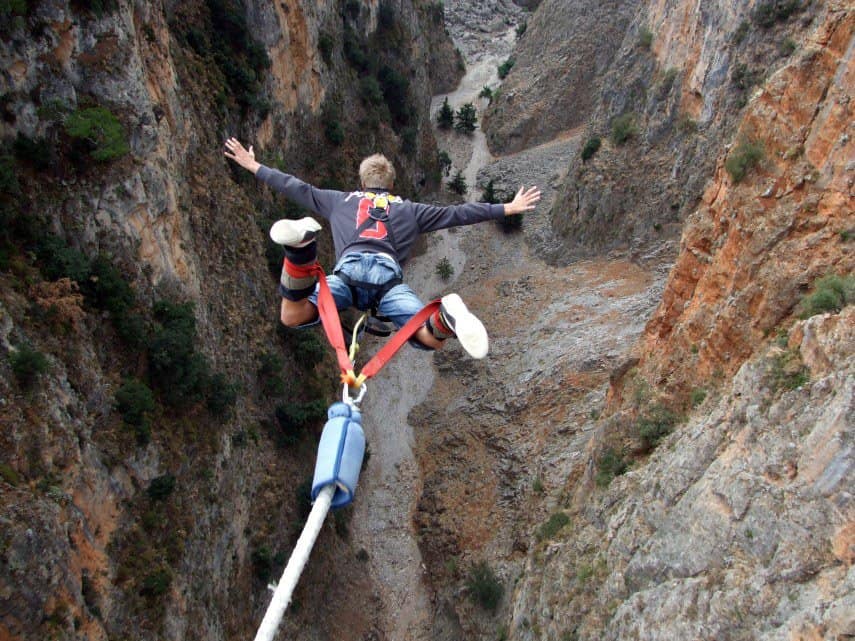 Of course you won't go there to jump by yourself. You need a team to guide, instruct you, provide the equipment, make sure you are safe (professionals will make sure you are also insured with a security contract they arrange) and also make sure you will have a great experience.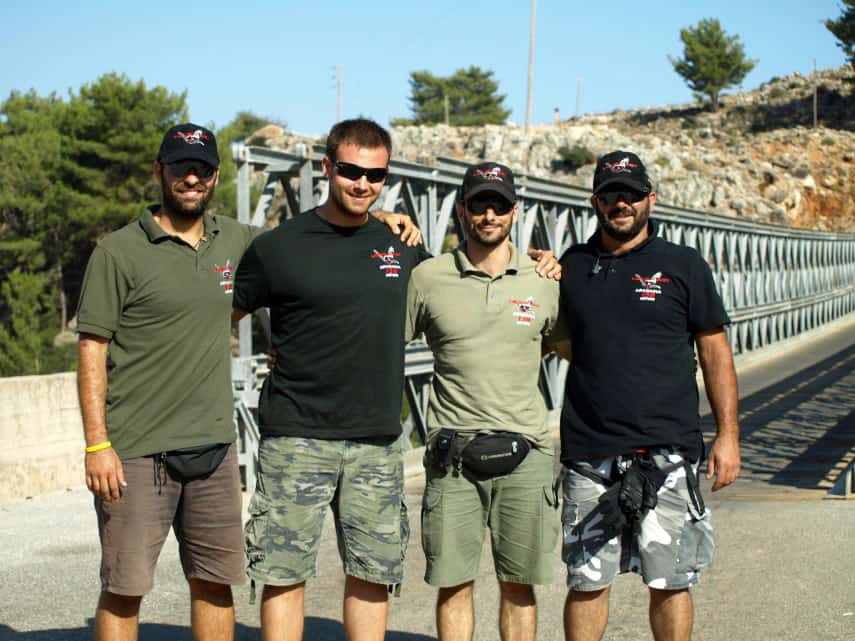 Here is where Liquid Bungy team comes in. They are certified instructors for CPR/BLS/First Aid from international provider EFR emergency first response, and organize open certified related, and rope access technicians' level 1.
You need to have fun. They make sure you have it!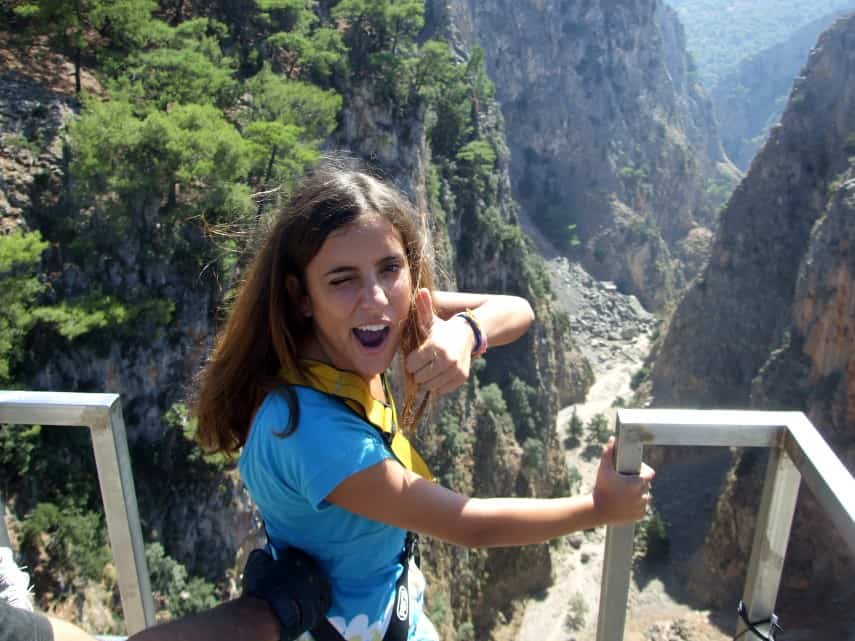 Can anyone do Bungy Jumping?
Provided that you are in a good health and not heavily overweight, yes.

Here is a list of conditions to know if you want to experience bungy jumping and maybe they will act as a good motive to change your habits and go for it!
Your weight needs to be from 45 kgr to maximum 110 Kgr
No previous experience is needed and no special clothing. Want to jump with your tuxedo? You will probably do.
If you have one of these conditions then bungy jumping you need to double check with Liquid Bungy team: High Blood Pressure, Heart Conditions, Epilepsy, Pregnancy, Fragile Skin, Neurological Disorders, Bone Disorders / Dislocations, Diabetes, Asthma, Prosthetics, Panic / Anxiety Attacks, Recent Sprains / Muscular Injuries.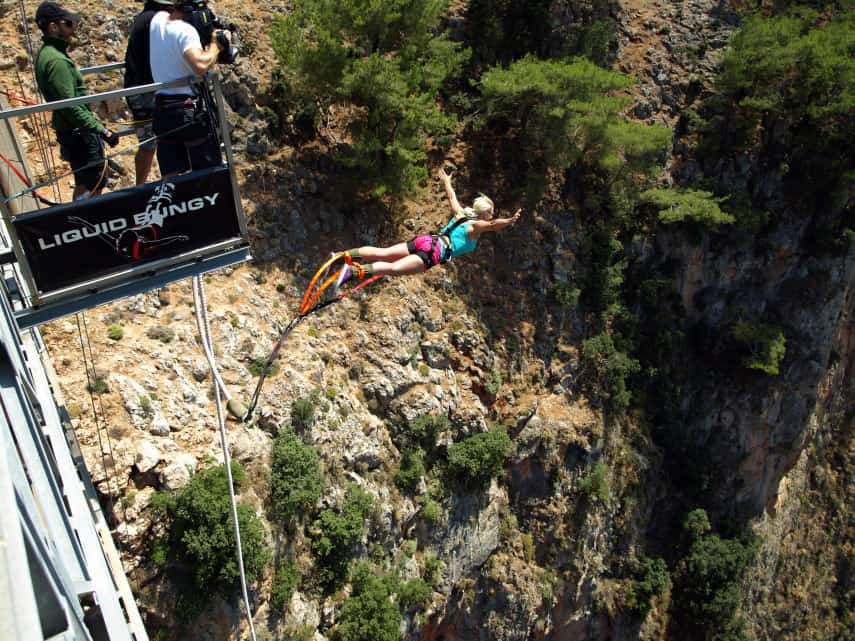 Well do you dare to experience more from life? If so then Liquid Bungy will make sure you will get that along with the photos and video to prove it back to your friends. It is a guaranteed once in a life time experience.
Warning! you may get happily addicted with bungy jumping after that. Wouldn't you love to, indeed?
Have fun always!
Contact the organizers at: +3069 37615191, or through their contact data below.
If you liked our article about if Bungy Jumping in Greece, then also read: