Organize your camping holiday and get ready for majestic adventures.
Why? Trying to fulfill the demands of an increasingly fast-paced and technologically driven society can sometimes get very stressful on your end whether you admit it or not.
This is why you would want to take a vacation every once in a while so that you can unwind and recharge.
While there are countless ways for you to spend your vacation time, camping is perhaps the most affordable yet exciting option that you should start taking advantage of.
Not to mention, you can do it just about anywhere!
No matter where you want to go on a camping holiday, you can quickly turn it into an adventure of a lifetime with these tips that are sure to make your vacation worth it.
Things You Will Need for Your Camping Holiday
Of course, you won't be going camping by bringing only yourself for the entire trip and nothing else.
Here are some basic things you would have to take with you as you embark on your camping adventure:
Non-perishable food
Bottled drinking water
Sleeping bag and mat
Duct tape
Waterproof poncho
Tent
Make Your Camping holiday an Adventure You'll Never Forget!
If you've already marked your planned camping holiday on your calendar, you would want to remember to consider these tips.
They'll come in handy during your adventure and while exploring what the great outdoors has to offer.
Stock up on non-perishable food and bottled drinking water
Regardless if you're entirely new to camping or have already done it several times before, the wilderness might not be able to provide you with sufficient food for you to gather and hunt.
Nor should you expect to have access to adequate clean water to drink.
Bringing an ample supply of non-perishable food such as energy bars, nuts, meat jerky or pemmican, and ready-to-eat cereal with you on your camping holiday ensures you that you would have enough energy to make it while you're out in the wild.
You wouldn't want to bring any perishable food items with you though. That way you'll avoid having to deal with food poisoning and won't have to lug around a bulky cooler in which to store everything.
All the hiking and trekking you'll be doing while finding a site for you to camp is sure to make you thirsty, but you should avoid drinking freshwater from some stream or river that you might have passed by as there's no guarantee that it's safe to drink.
Bring the right kind of sleeping bag
If you think that taking just any sleeping bag with you on your camping holiday is fine, you couldn't be more wrong.
If you're going on a camping holiday during the warmer months, you should bring a sleeping bag with synthetic fill.
On the other hand, if you're going on a camping holiday during the colder months, you should make sure that you have a sleeping bag with down fill.
Stash some duct tape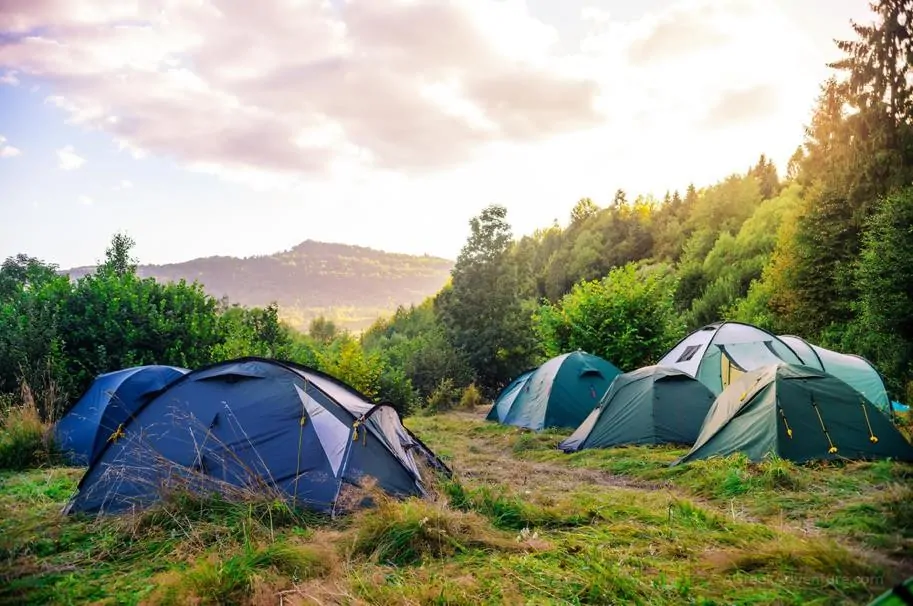 More than just an all-around household item, duct tape can prove to be very useful outdoors while you're camping¾especially during an outdoor adventure.
If your tent or sleeping bag suddenly got some holes in them, you can patch them up with duct tape.
You can also use your duct tape as protection for your feet against blisters whenever you're hiking and trekking.
Wear clothes suited for the occasion
Going on a camping holiday isn't the time for you to deck yourself in whatever's fashionable at the moment.
It'll be an adventure¾so prepare for anything!
You should be wearing loose clothes so that you're comfortable enough, even while outdoors.
You should also have at least a couple of extra sets of clothes with you in case the clothes you're wearing get wet.
If rain falls all of a sudden while you're out camping, you should wear a waterproof poncho to keep you dry.
Pitch your tent during the day
Assembling a tent during your entire camping holiday is something that's best done when there's sunlight for you to see what you're doing.
Attempting to set up your tent at night might cause you to destroy it accidentally.
You would want to make sure to arrive at your camping destination as early as possible during the day so that you can have enough time to pitch your tent.
Going on a camping holiday gives you the chance to de-stress and reconnect with nature. With these tips on how you can turn your camping holiday into an unforgettable adventure, you can be assured that the vacation you're planning to take will be one that you truly deserve to have.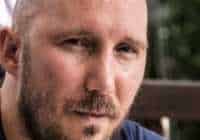 Todd Green – Todd is an outdoor enthusiast who enjoys traveling and getting back to nature. He enjoys camping, hiking, 4WDing and more. He currently writes for Scoresurvival.com and enjoys spending time with his family and friends.
Explore even more outdoor trips.