It was not our first in Tinos island, Greece. We love this island. For many Greeks and religious people from all over the world, Tinos is related to the spectacular church of Virgin Mary. According to them… miracles happen.
For others, Tinos island is an island related to the torpedoing of Greek cruiser Elli during WWII.
Yet, Tinos island is an island of Cyclades (like Mykonos, Santorini, Paros, Naxos, Milos and so many more Greek Cycladic islands). Tinos caries the bright sun and white washed colors of Greek islands.
That is the reason people come back again and again. Judging from ourselves, we totally understand why.
Why Tinos island, Greece (again)?
It was more like a short break.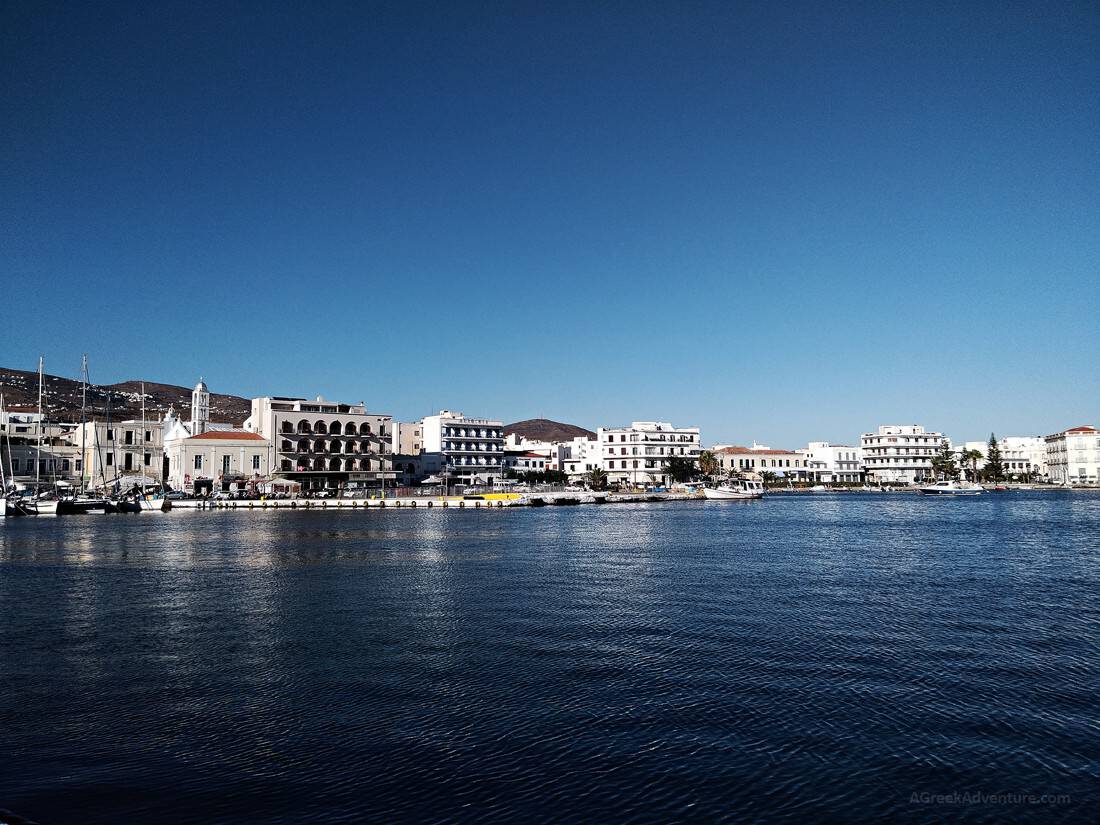 Tinos island is close to Athens (from Rafina port). With the catamaran you can be there in 2 hours. Add 30-40 minutes to get to Rafina from center of Athens and in less then 3 hours you are there.
This makes it both an ideal island for short breaks, along with the option to stay there for a week or two.
Tinos Accommodation
We shipped on early Saturday morning and came back with the last catamaran before 10 pm. It was end of June and let us tell you that it wasn't very easy to find accommodation.
This time we stayed at Agrogiali Hotel, in the village of Agios Sostis. The hotel was 1 minute walking time from the beach and it was quiet.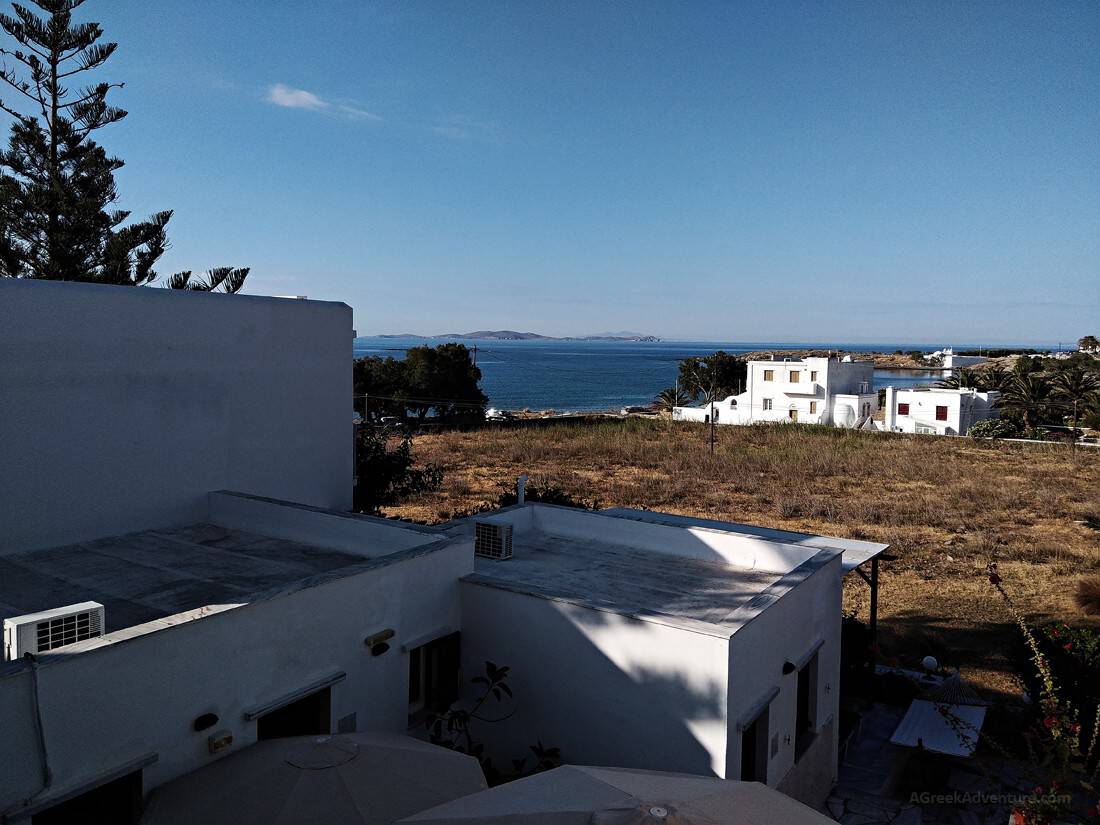 Last time we were there we stayed at Akti Aegeou Hotel at the same village. We love hotels where you can get out of your room and get into the sea without using a car or bike. This hotel was really nice.
It is better to rent a car to get around the island of Tinos. Best to avoid staying in the capital (Chora). For example, the village of Agios Sostis is just 10 minutes driving time from Chora.
Hiking Tinos island: The Megalithic Route of Volax
We said to ourselves that that weekend would be about swimming, relaxing and maybe taking one hiking route. Well… maybe was not the case. We knew we wanted to hike a little bit.
We did a little research and found out an interesting circular route from the famous village of Volax. If you don't know Volax in Tinos island then you need to read this post.
The village is small but famous for many things…
One of them is that it is close to the megalithic rocks of the area. By the way, there are plenty of areas in Greece that relate to megalithic constructions.
These rocks seem to have dropped literally from sky. They are enormous.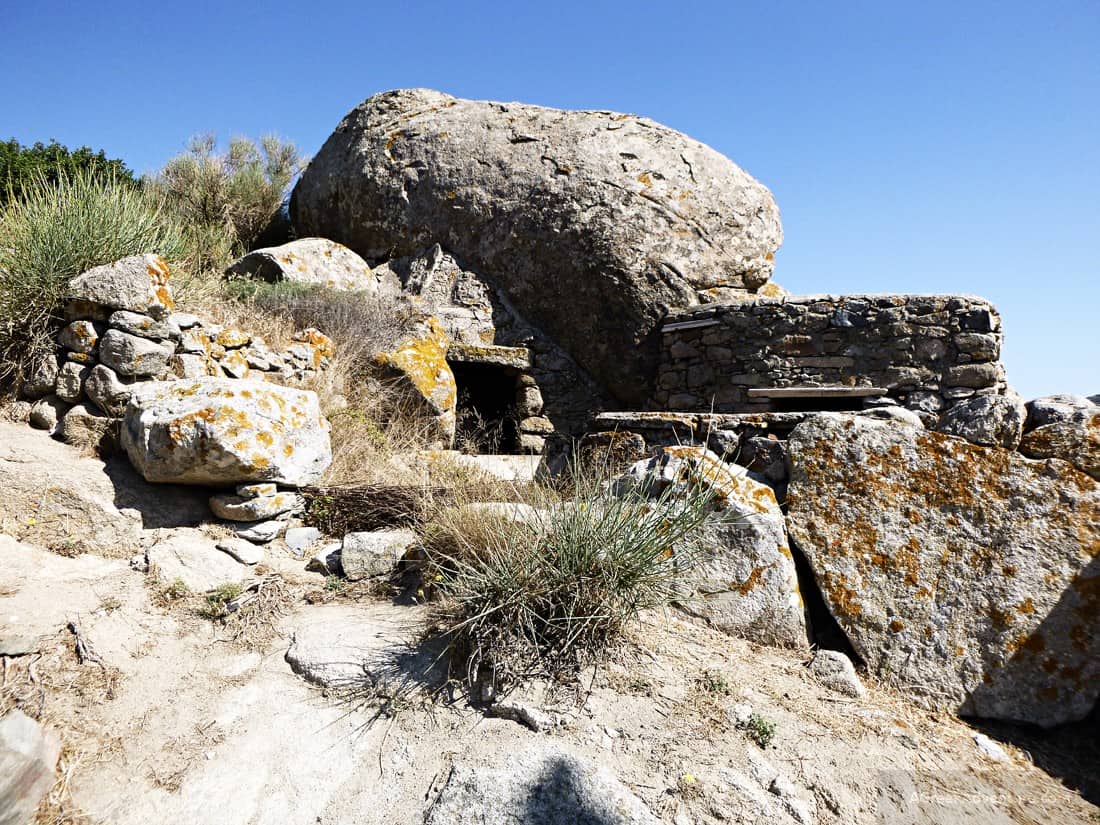 A part of Tinos island has such rocks and resembles like being on a different planet.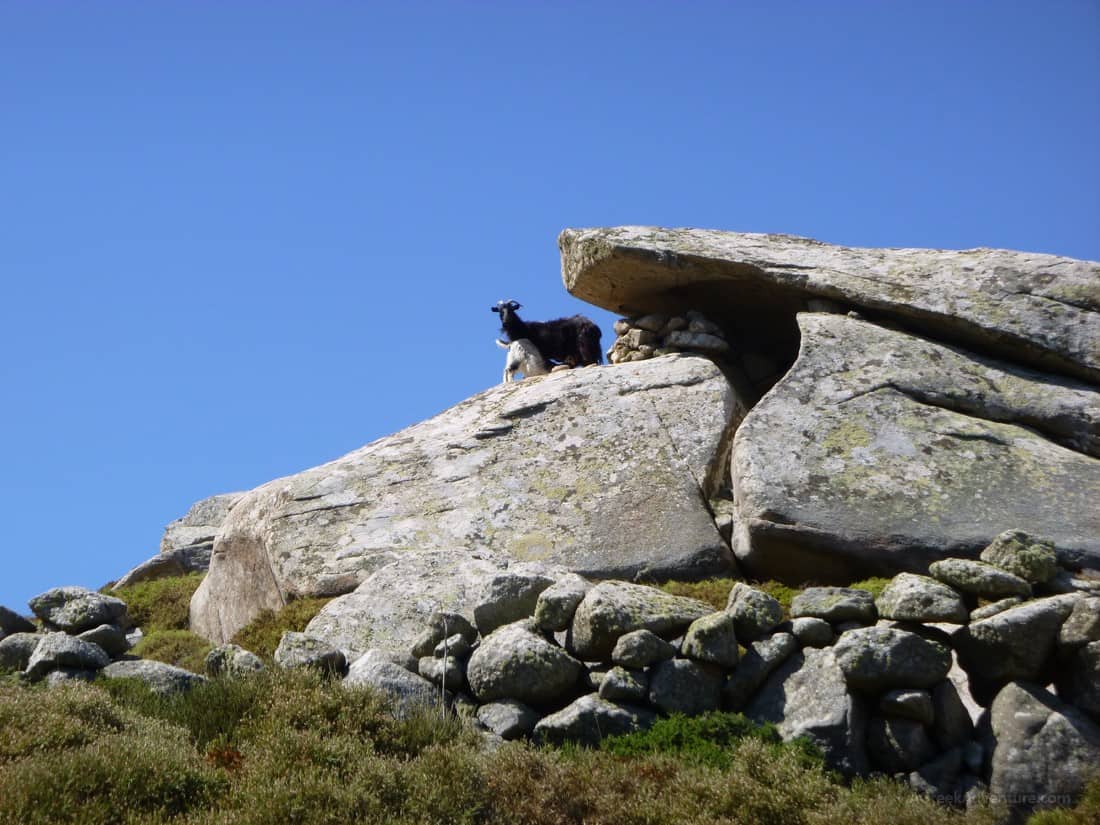 Note: In summer time Tinos island is really hot. We started walking at 9.30am and soon it became really hot as there are just a few trees to provide some shade.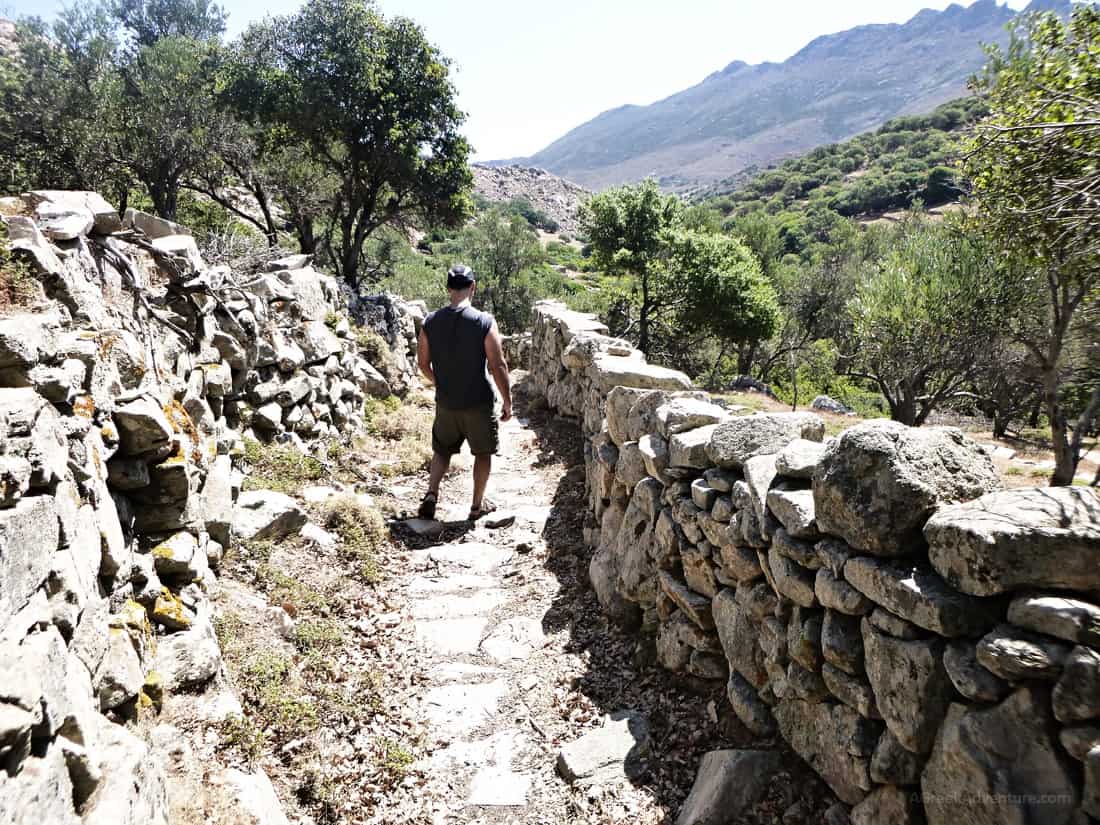 It is best to carry at least 1.5lt of water per person. For summer hiking you need to read this post.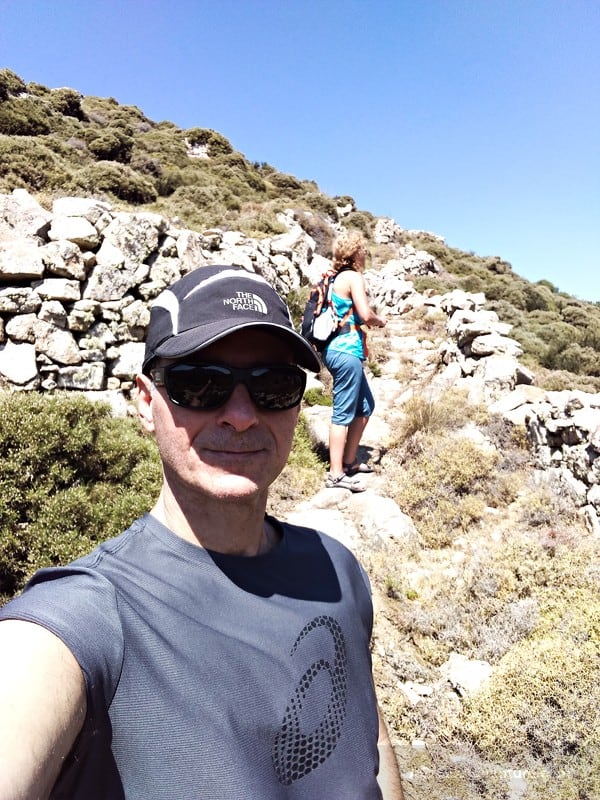 The route gets you through the "wilderness" and rocky environment of Tinos, but as you get closer to Volax you pass through Mirsini and Falatado villages.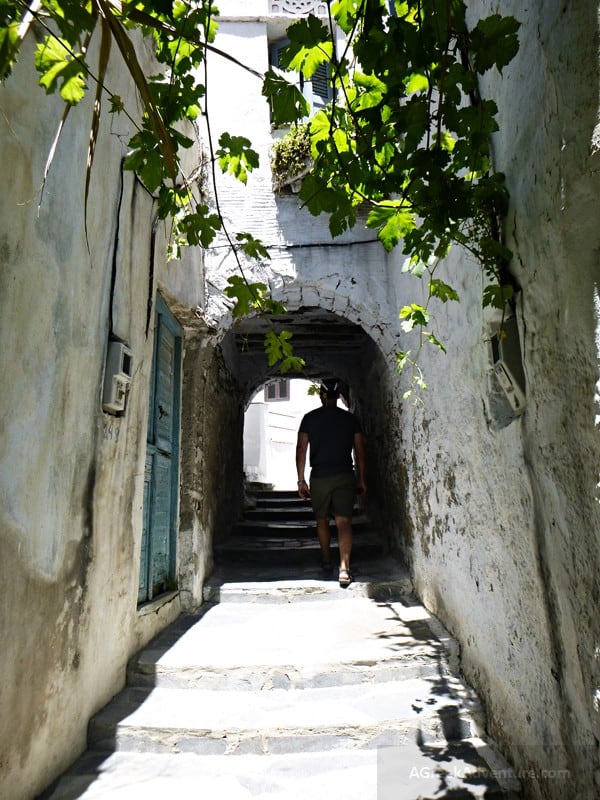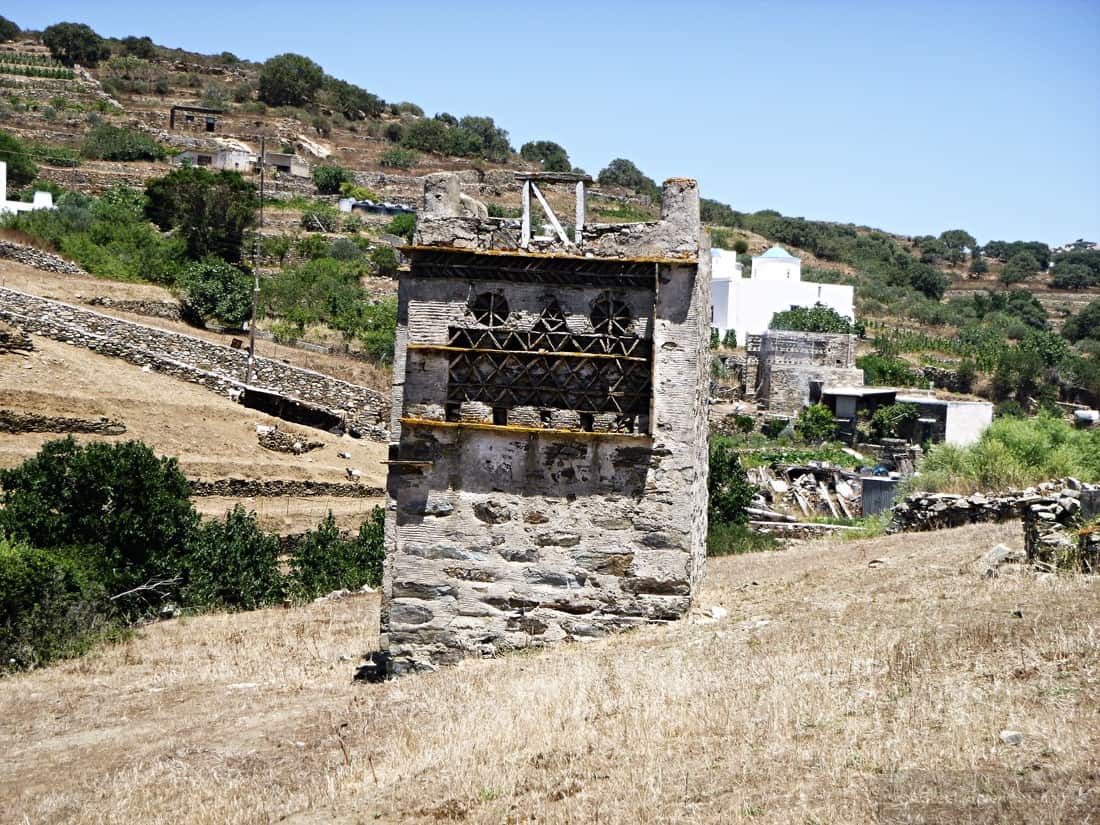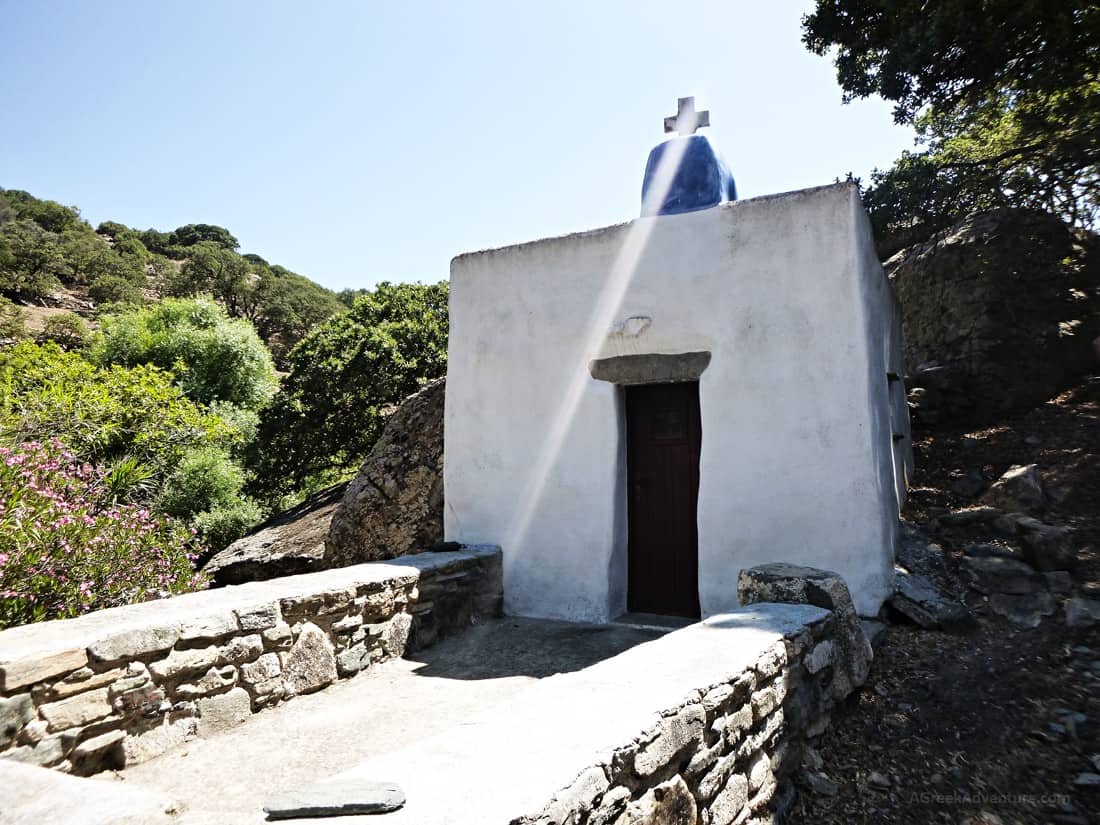 After these villages you pass through a field where the huge megalithic rocks are.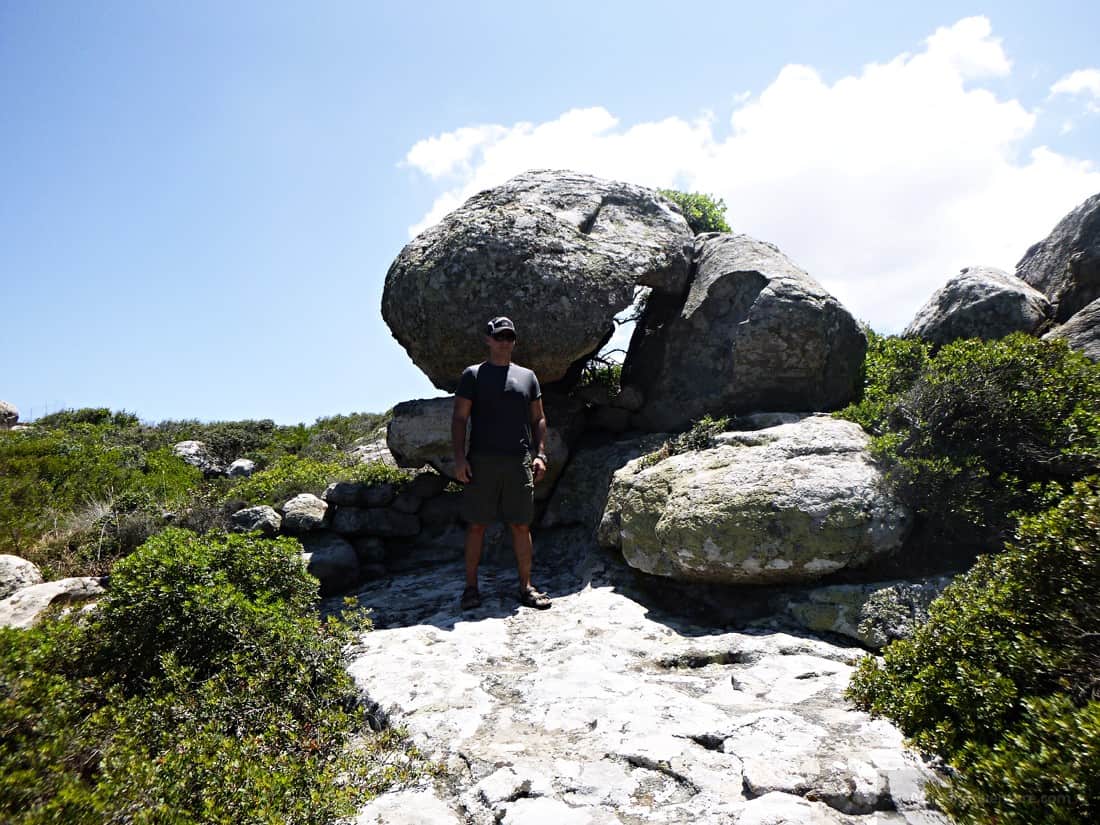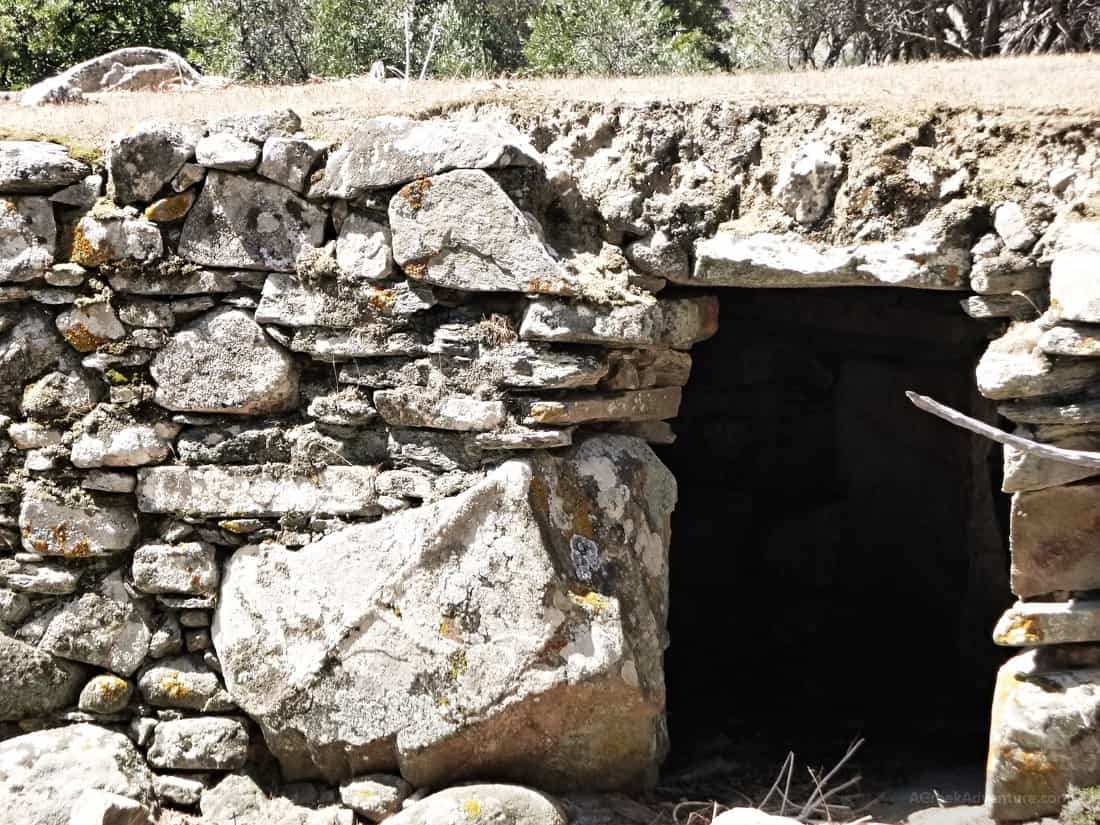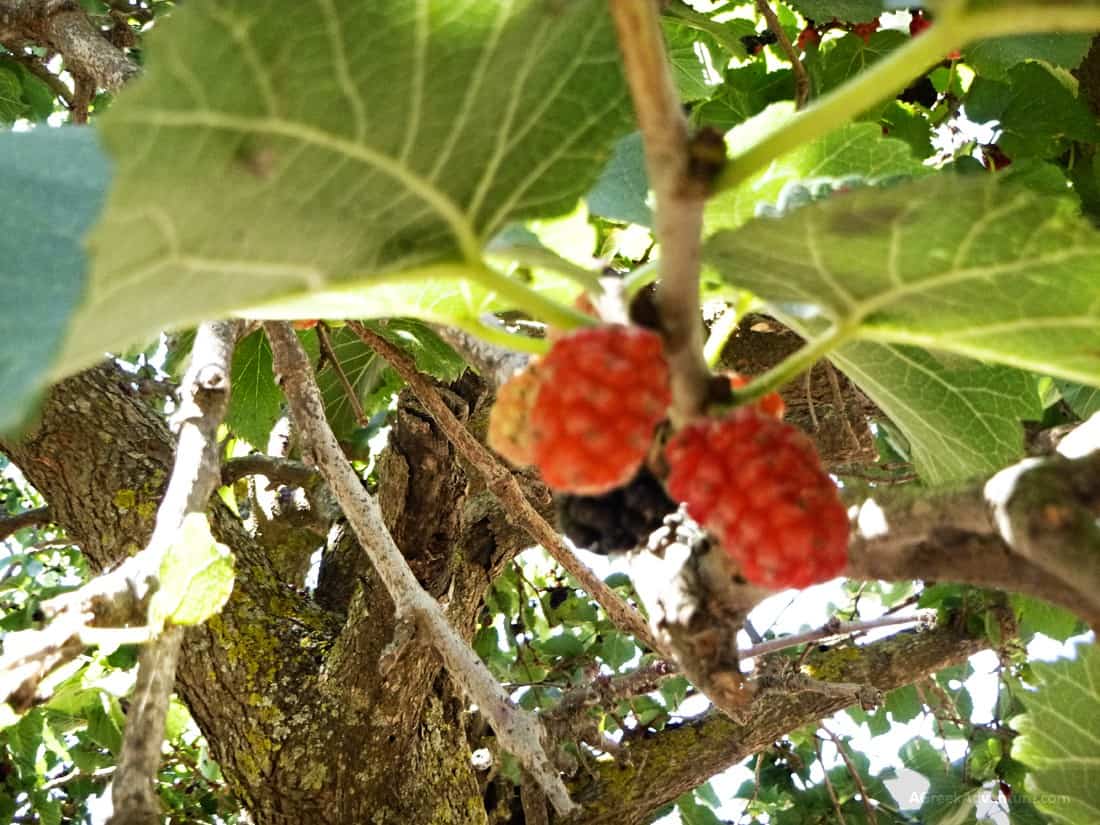 Arriving at Volax village is a great opportunity to get food or/and refreshments on your way back, as there are cafe's and taverns right at the entrance of the village.
Where to Eat in Tinos island
One of our friends who simply adores Tinos island, send us a list of off-beaten places to eat, drink and have fun. So, a big thanks for this list for Tinos belongs to our Greek friend: Nikos Prevedourakis.
We will translate the list (really big) and post it in a feature post, so make sure you subscribe to get it.
We followed his suggestions to the village of Mirsini to taste the food of a really small tavern. The village was around 40 minutes from our hotel and a real treasure. In fact the village is famous for this tavern, which is actually not even a tavern.
There are such culinary marvels all over Tinos island.
The "tavern" is called "Tereza". You will not see signs leading there. Just park at the village entrance and walk the marble paved road. You will see a church. Go around the church from the left side and then walk the stone stairs for around 50mt.
Next to a beautiful garden, Tereza will await you. Just a few tables and lots of smiles. Don't go there if you don't book ahead!
We tasted: young goat meat with baked potatoes, beans (the big ones), and a salad.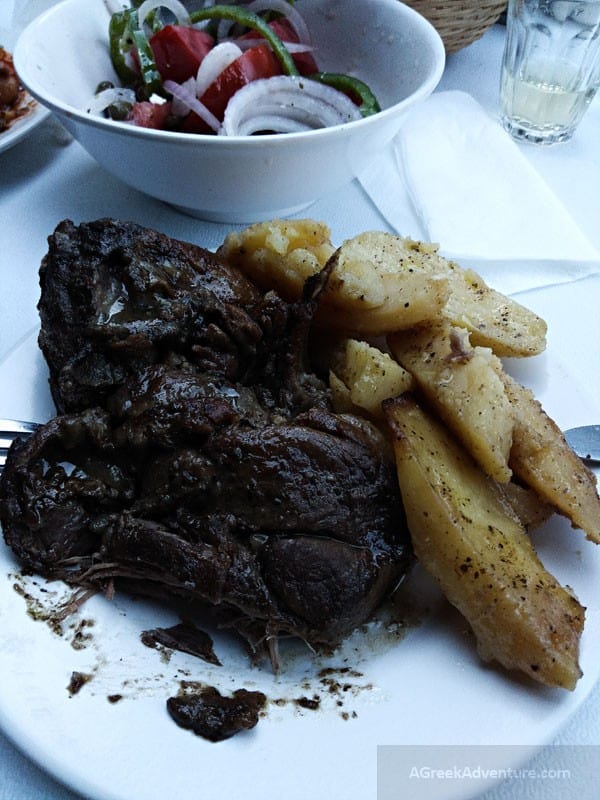 Beans tasted… sweet. We found out that they were cooked with sweet potatoes, which really changed their taste.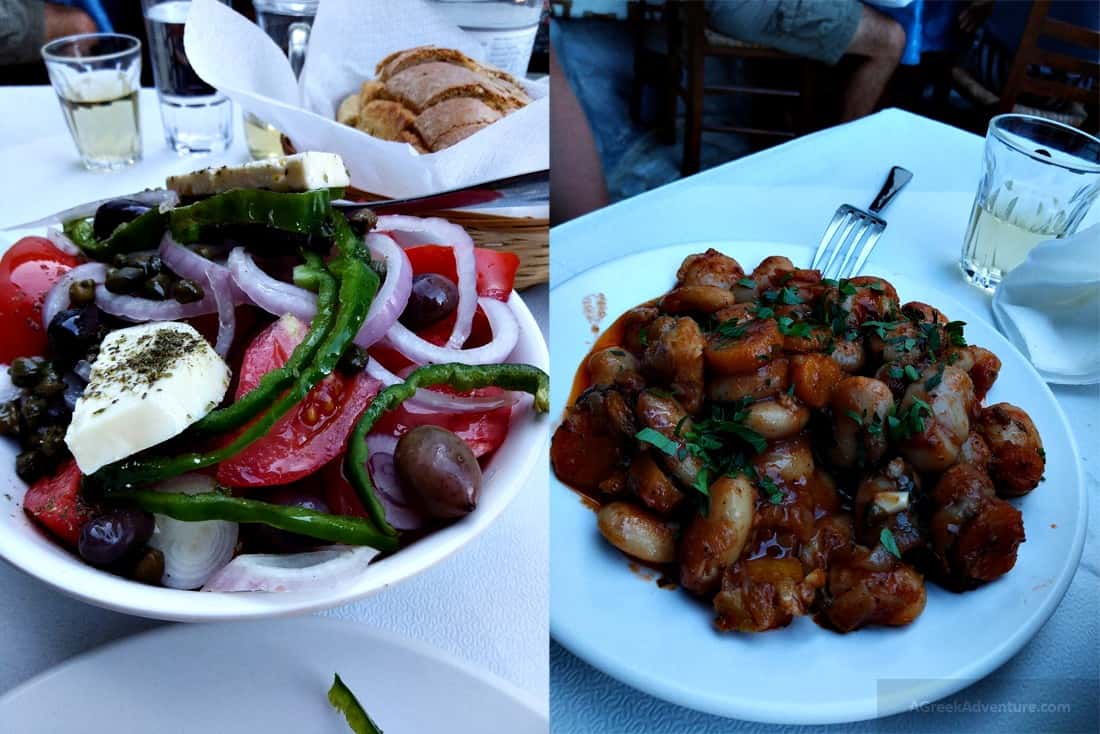 Salad was a typical Greek salad but the cheese on top was a local one called "Malathouni". Really soft and tasty and different from the traditional "Feta" that you taste on Greek salads.
The meat was really melting in our mouths. It had that taste of "home cooked" and we believe that is the overall spirit of this place. People come here and taste the real local experience.
We definitely suggest this place. By the way, it is the only tavern of Mirsini village.
Once more Tinos surprised us in a really pleasant way.
Maria loves Tinos island and she wants to visit it once per year. This time I seem to get hooked too.
Standby for more…
Enjoy.