This time in Lesvos we did a very beautiful hiking trip through the mountain of Olympus (967m), which is located over Agiassos. Yes, this is a different mountain Olympus.

Mountain Olympus of Agiassos
Mt Olympus overlooking Agiassos village, is the highest of the mountains in the geomorphologic relief between the two gulfs of Lesvos. At low altitudes the mountain sides are covered in olive groves which are gradually replaced by chestnut trees and pine.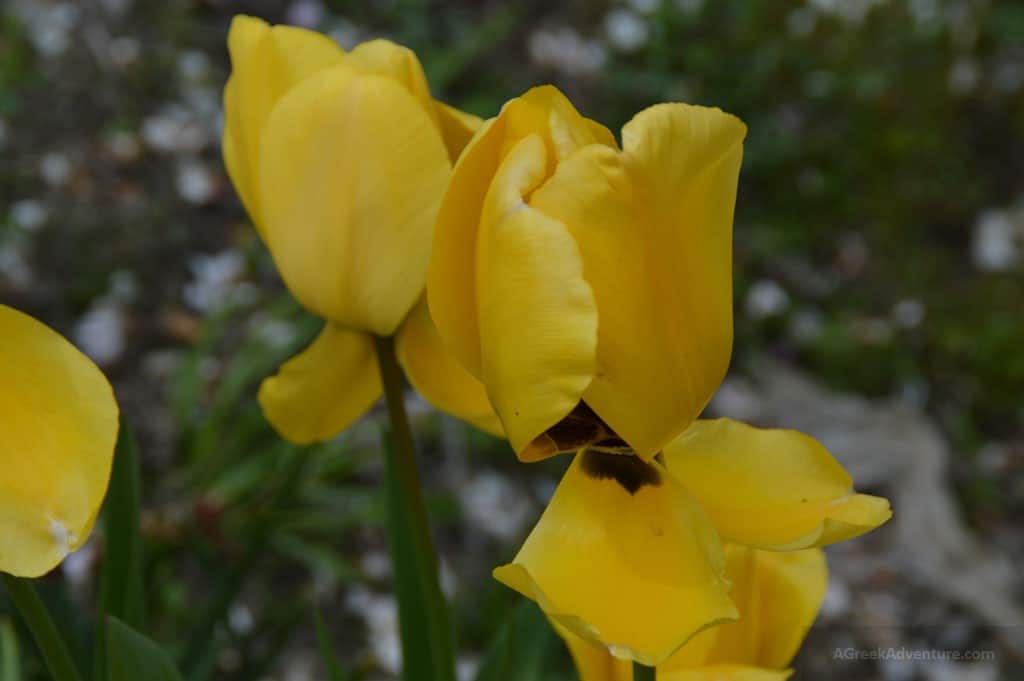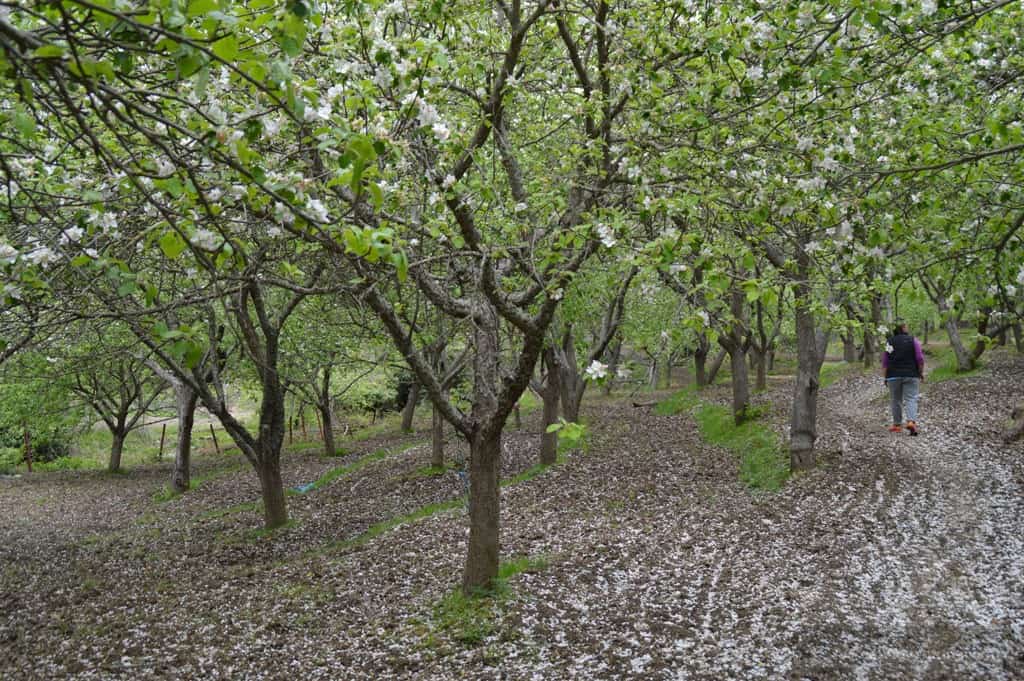 Here is Titos (left), our guide from Lesvos Ride, along with a guy who lives almost permanently in the forest and comes with the intriguing nick name of "The spider".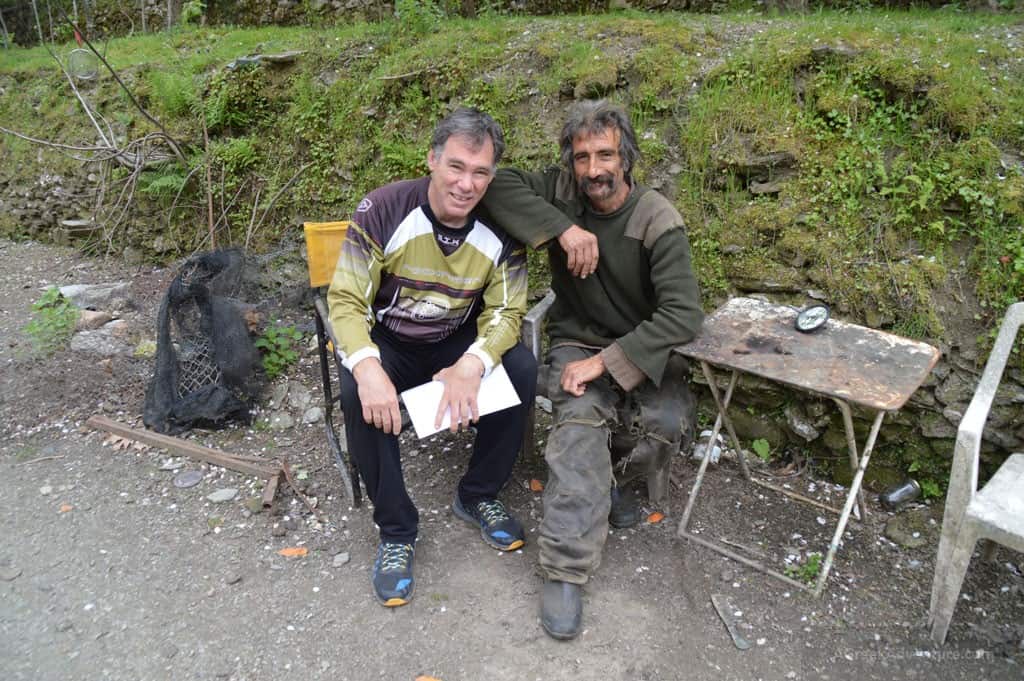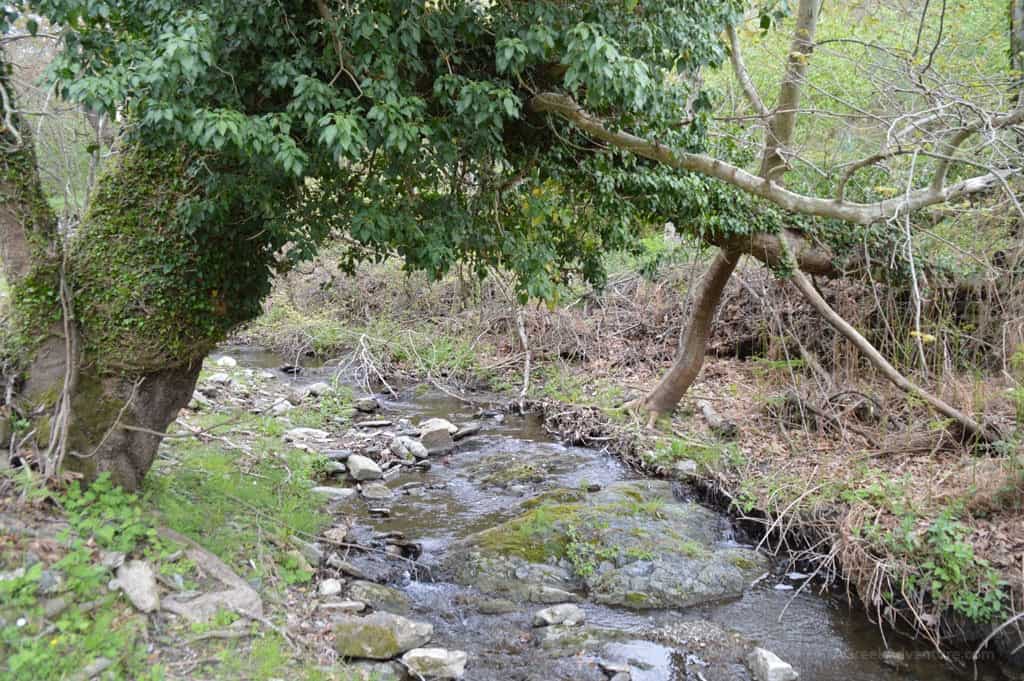 This mushroom (below) is supposed to be amazingly tasty. It is called morchella.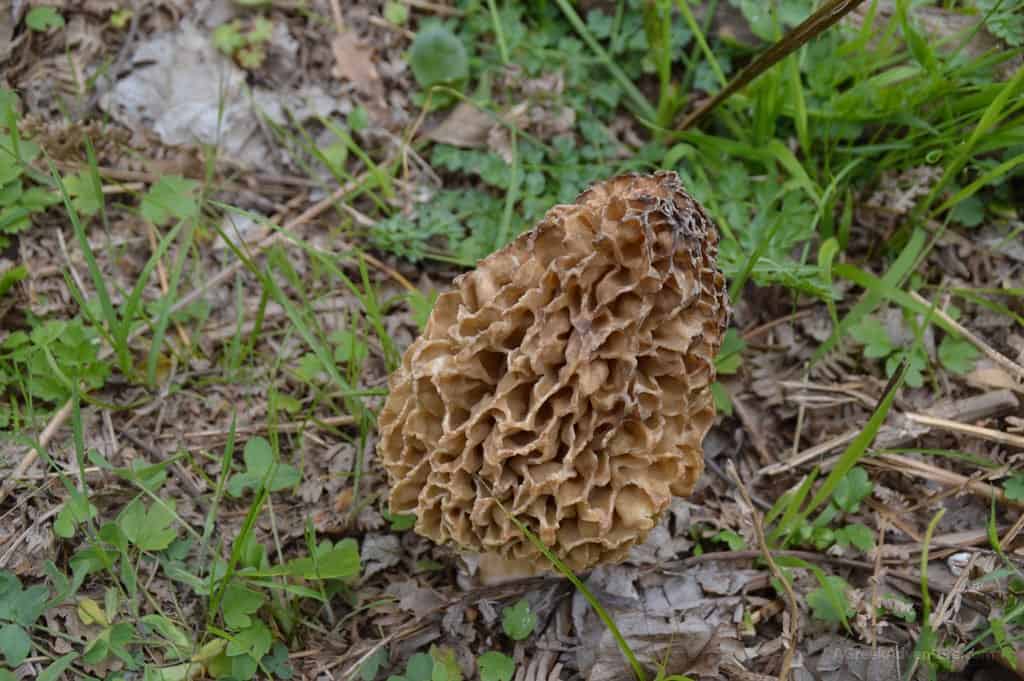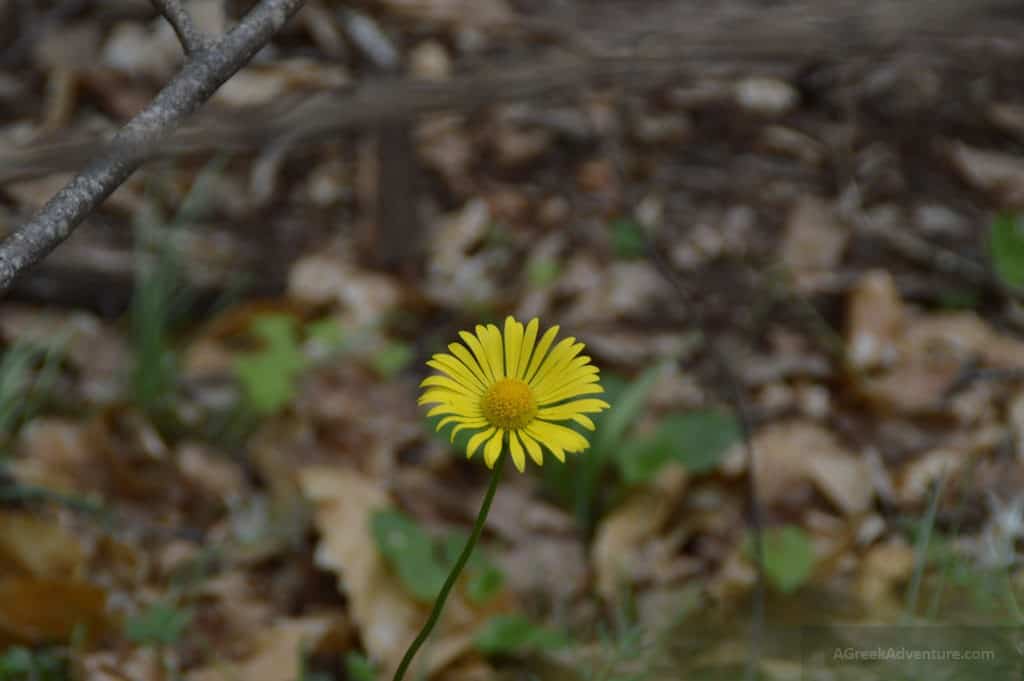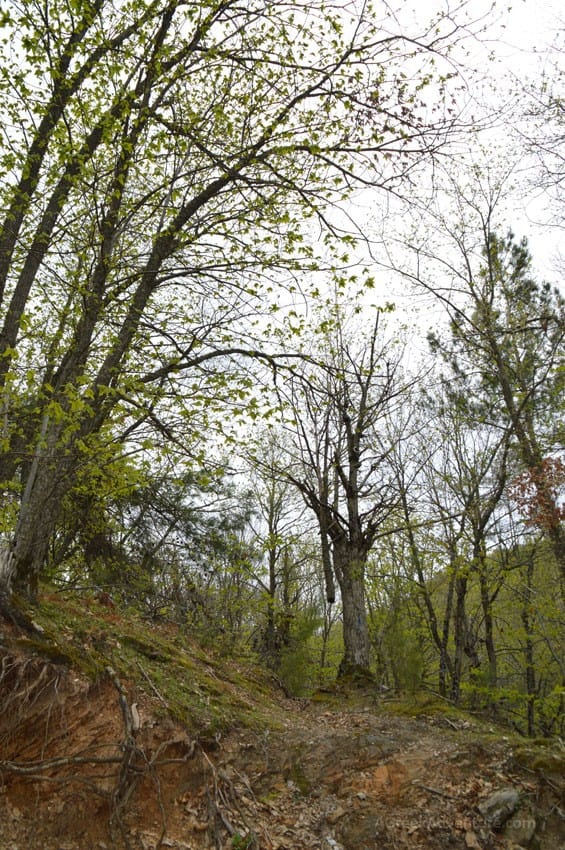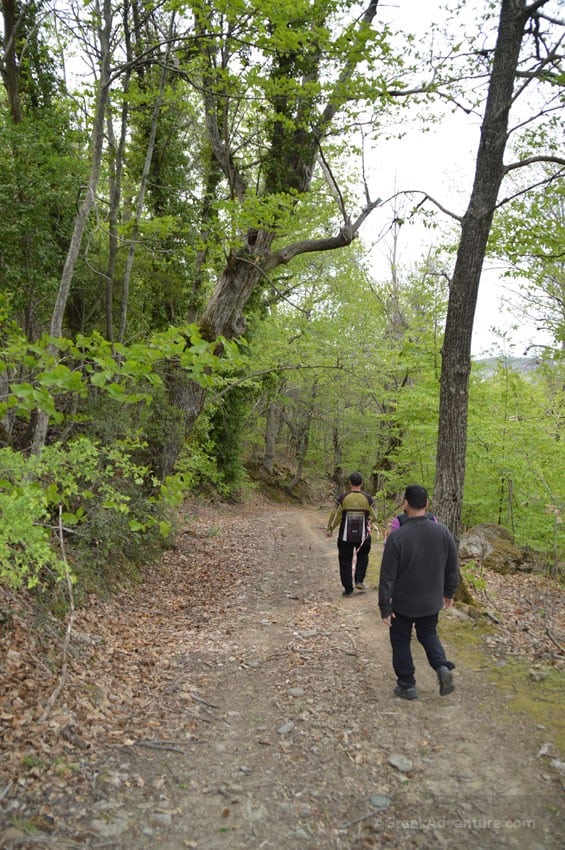 This area has been included in the European NATURA 2000 Network of protected areas, while it has also been characterized as Important Bird Area for Greece.
All the regions of Olympus are ideal for hiking throughout the year, offering pleasant trails. However, some caution is required during rain/snow seasons since a few paths are stone-paved and can become a bit slippery.
As we hiked there we strolled through the chestnut forests, pine forests and ravines. The air was rather refreshing.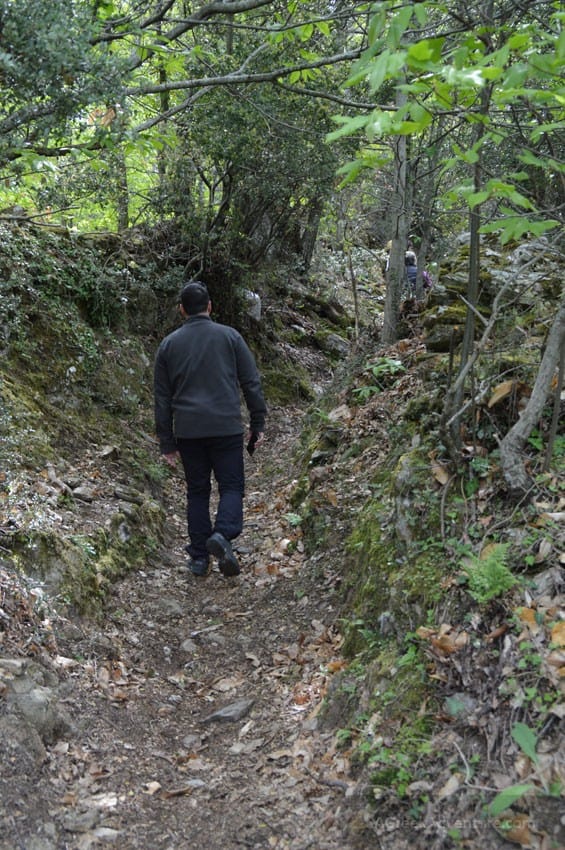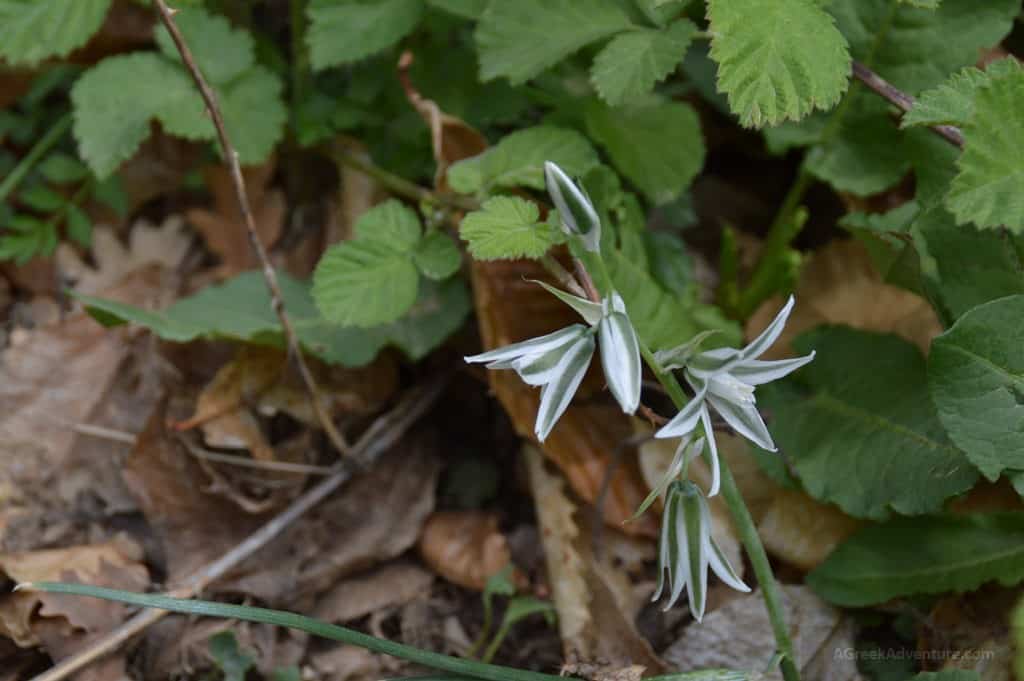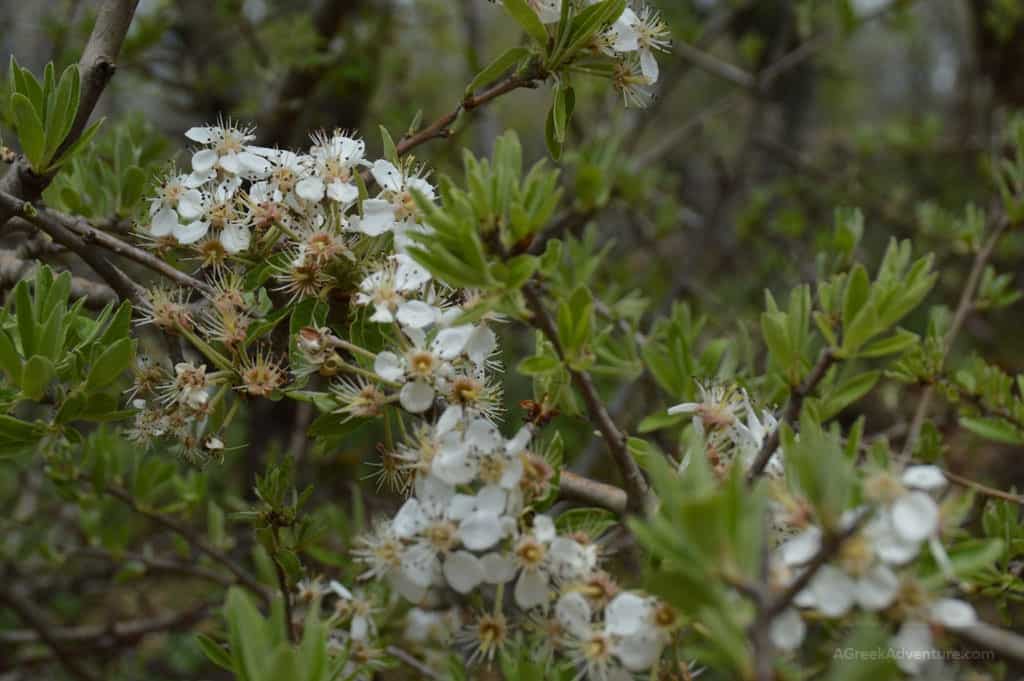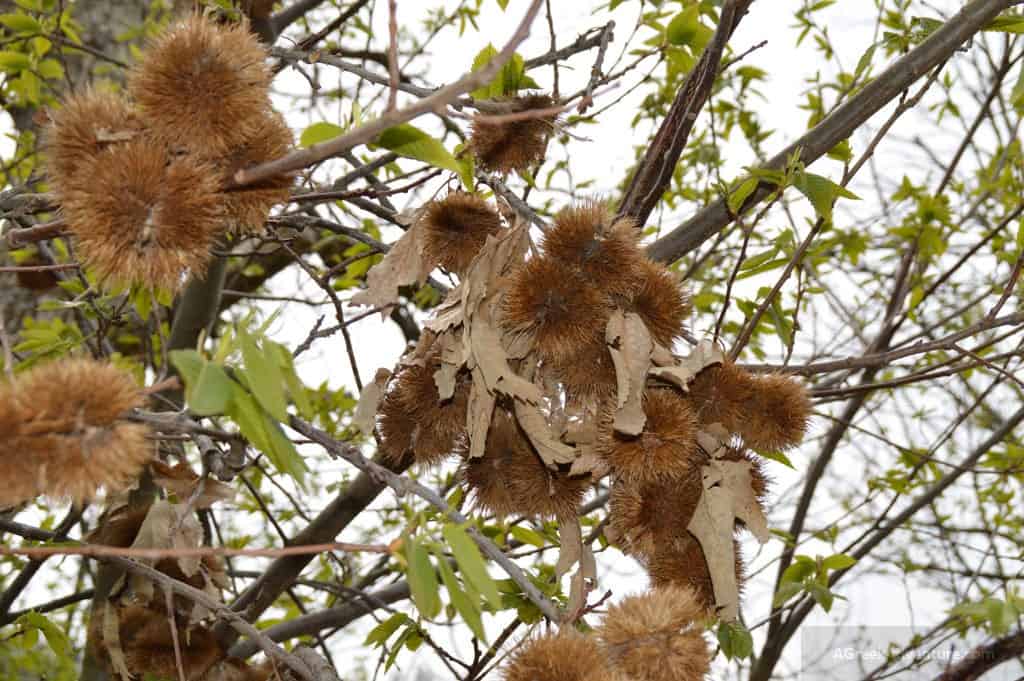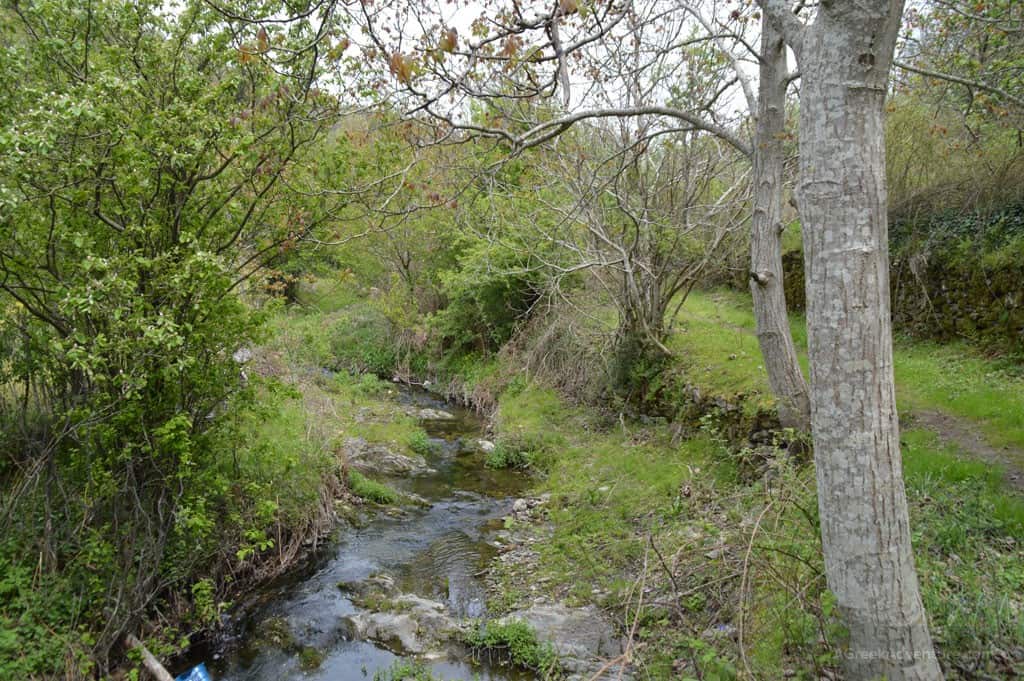 There are trails that belong to the Trekking Trails Network of Lesvos and are all signposted with easy access.
Hiking Agiassos
Starting with Agiassos as the central point, the trails are:
To Prophet Ilias peak on Mt Olympus
To Sanatorio
To Kastelli – Agios Dimitrios
From Patoumeni to Karini
Assomatos on the "Olive Trails"
To Antria, Agioi Anargyroi or Kato Tritos
We did around 8km through these paths, even crossing through some private owned fields.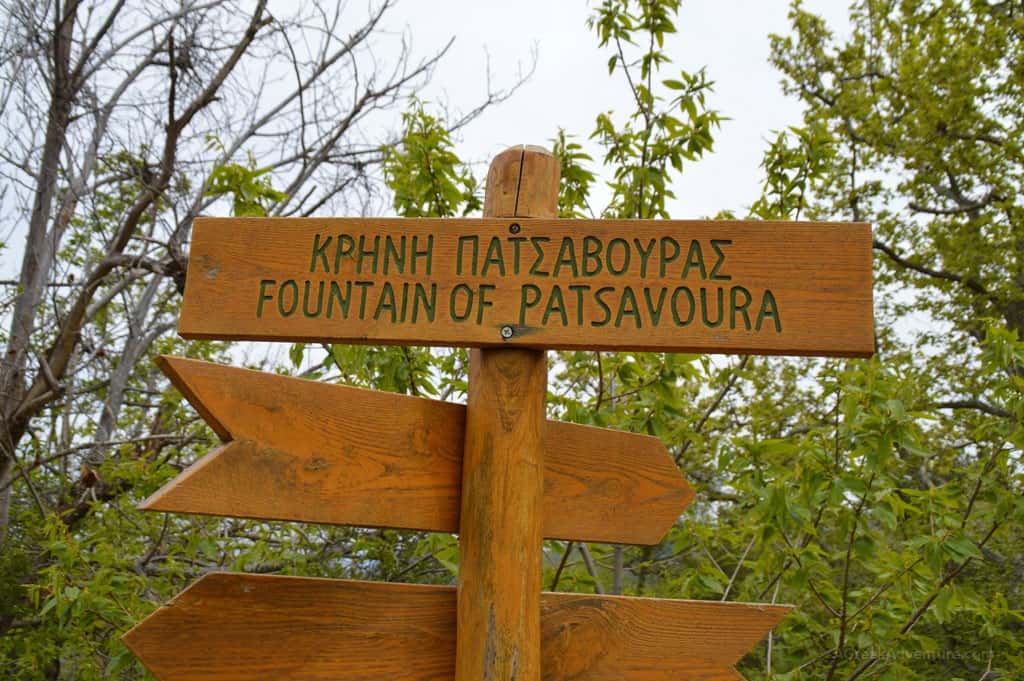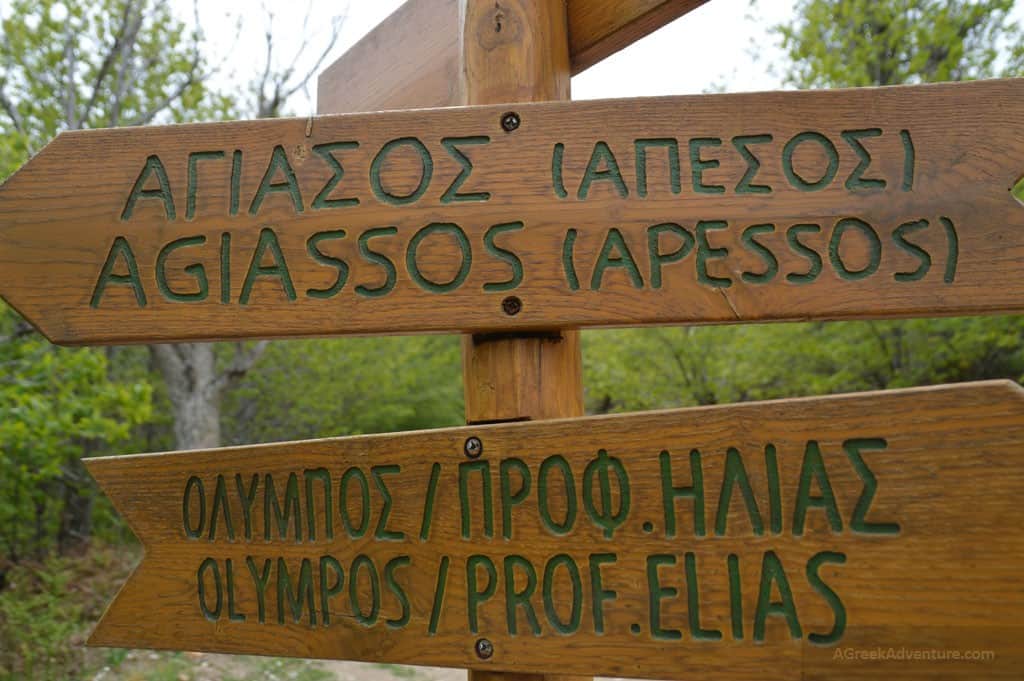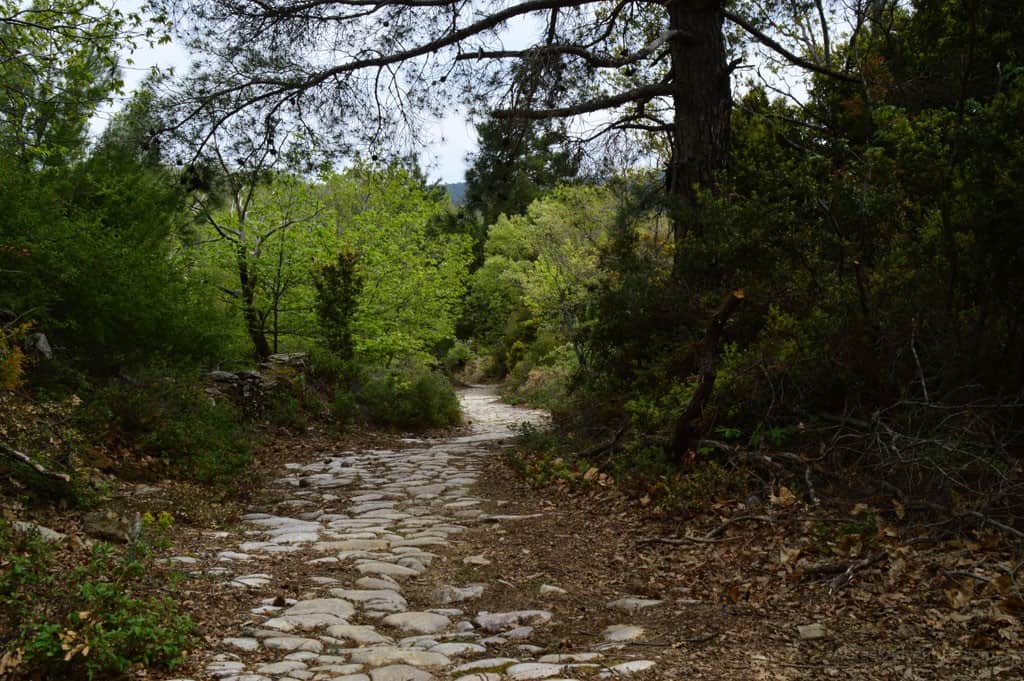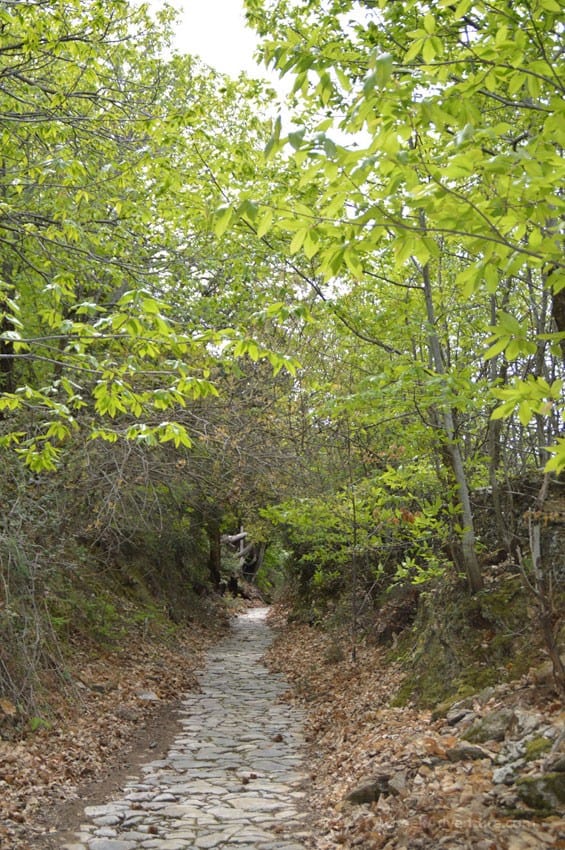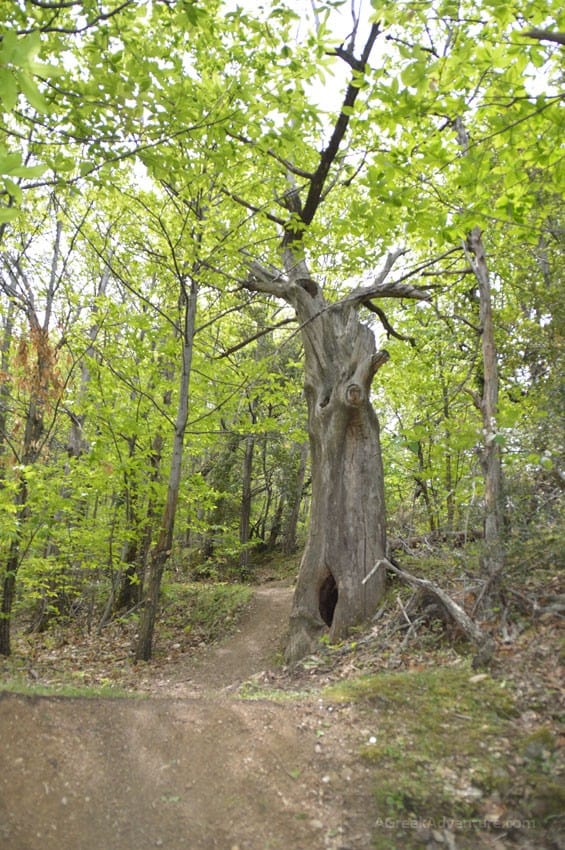 Apart from the great beauty of nature, it was amazing to see all those beautiful the stone-paved paths in different points of the mountain. It was a real art to make these in the middle of the forest carrying all stones from afar. These paths were used from old times from locals.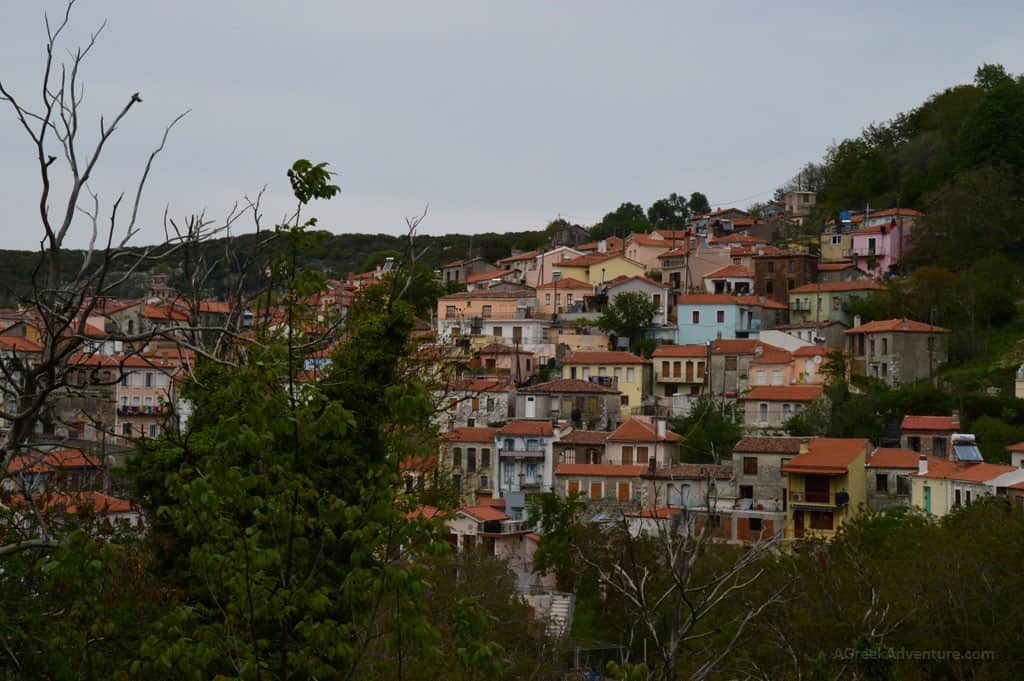 That was a very nice trip to Agiassos for hiking and we celebrated it by visiting the Theofilon Cafe in Agiassos, to enjoy local tea and Greek coffee.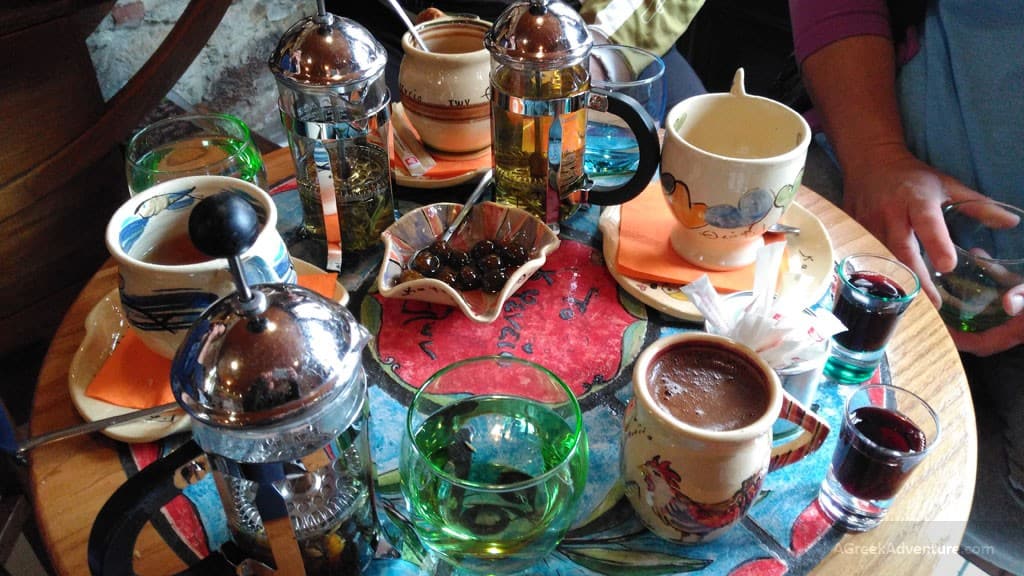 See more of Lesvos from here. There are tons of things to do in the island.