This hiking route ends up to the famous Apeiranthos village of Naxos. The route starts inside the beautiful Moni village, continues through forests and streams and majestic hillsides, then you climb a mountain (Fanari mountain) and behind the mountain is the village of Apeiranthos.
The view, both along the route and from the mountain top is breathtaking and we really mean that.
Apeirantos was just 15 minutes by car from where we stayed (ELaiolithos retreat), but you have to do this route. With (many) photo opportunity stops it may take you up to 4-5 hours.
Make sure you get enough water as there are no visible water springs or supplies along the route, despite the luscious green.
Start early so to have enough time to stay and admire the picturesque Apeiranthos village. Have lunch or snacks, and beverages and then you can easily take another hiking path that leads to Moni village. That last path is no more than 2 hours.
If you stay at ELaiolithos in 5 minutes you will be in your suite. Read about another hiking route we did, plus what to do in the village of Chalki.
Highlights from this hiking route towards Apeiranthos
It starts inside Moni village…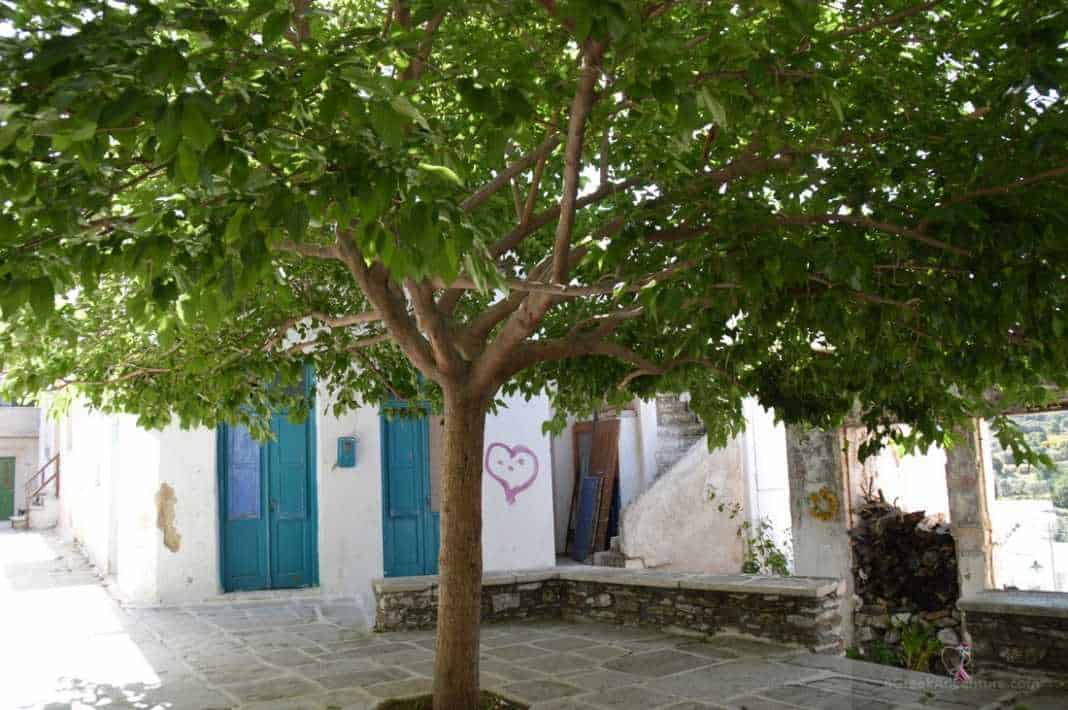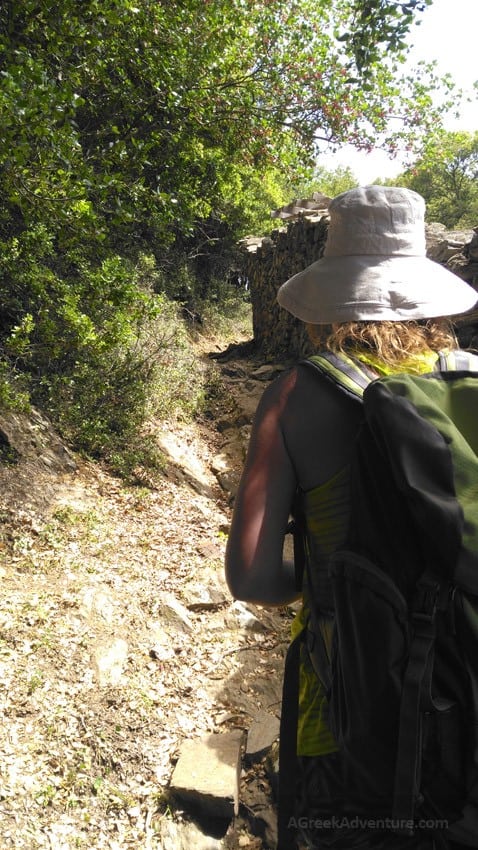 Getting out of Moni village happens through a well marked set of paths.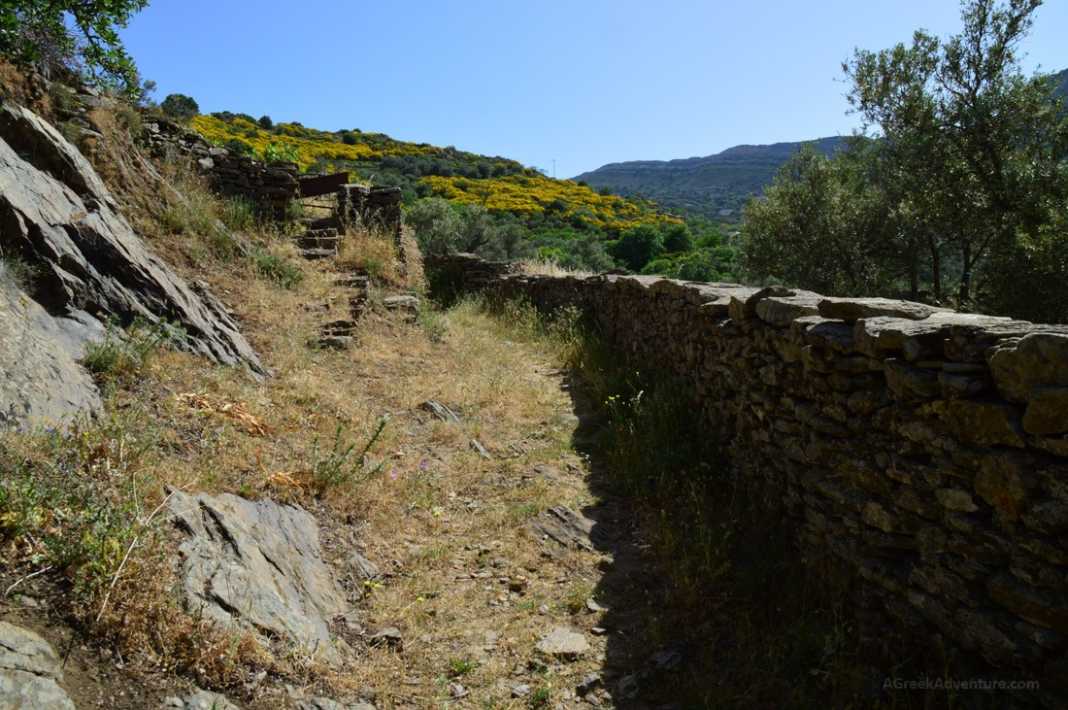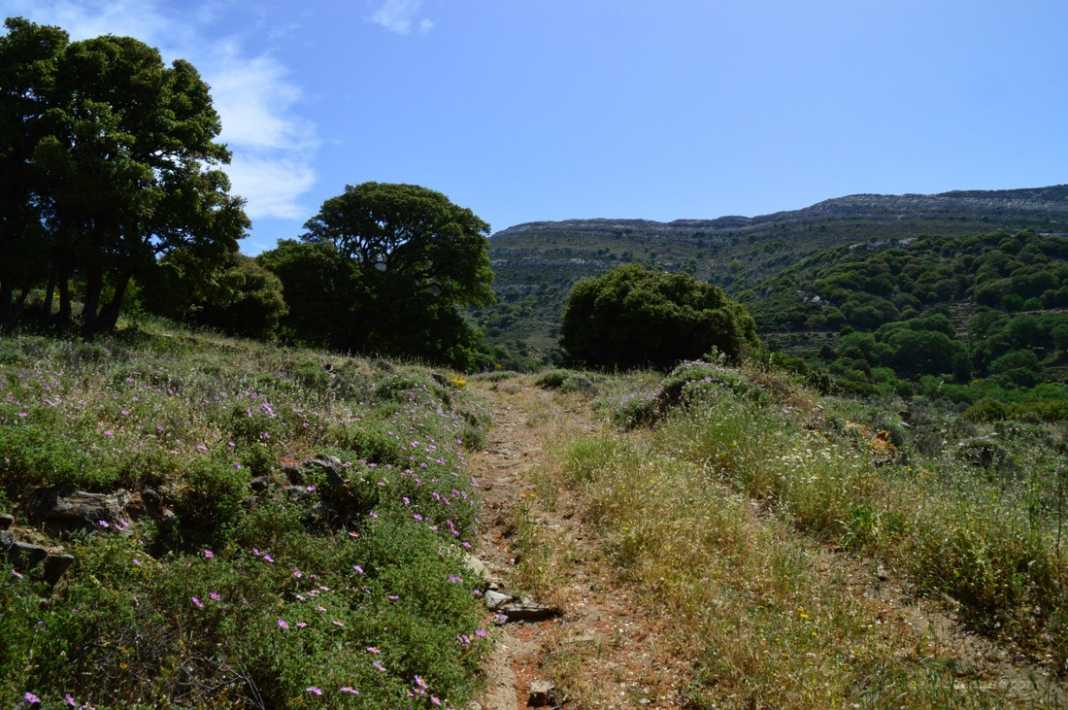 At some point you will end up in a valley, just to go uphill. At several points you need to be careful as marks are not very clear. Better to have a GPS with gpx files loaded like we did. Helen from ELaiolithos made sure we had them.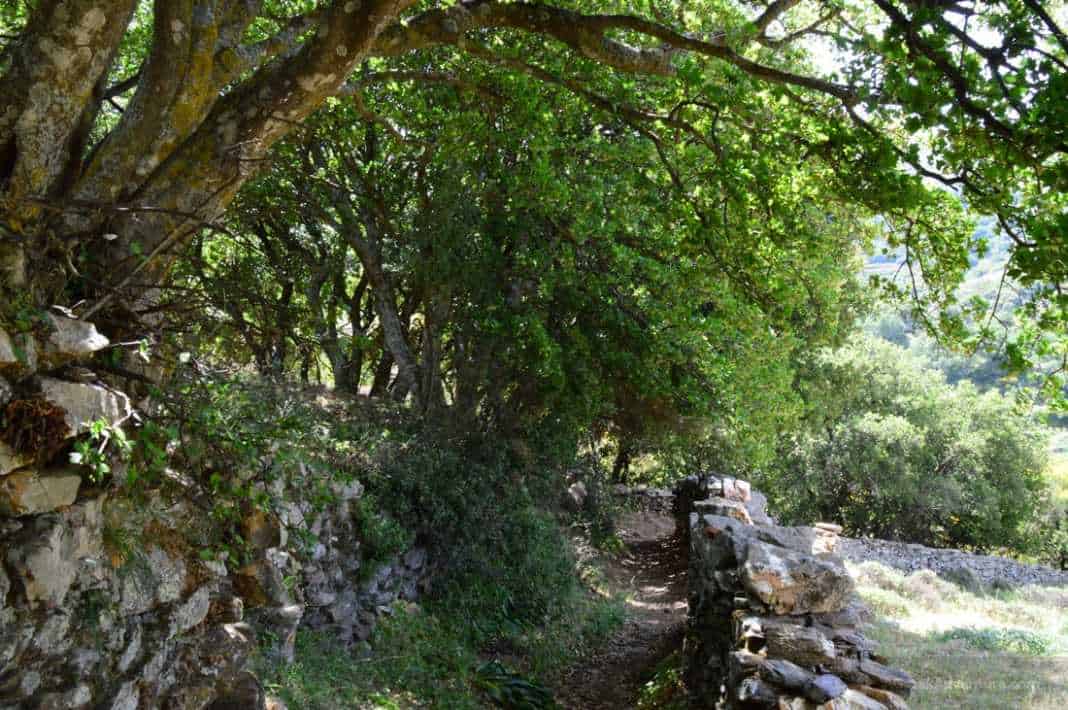 Here we are figuring out where the correct direction is (despite the GPS). It was… straight ahead.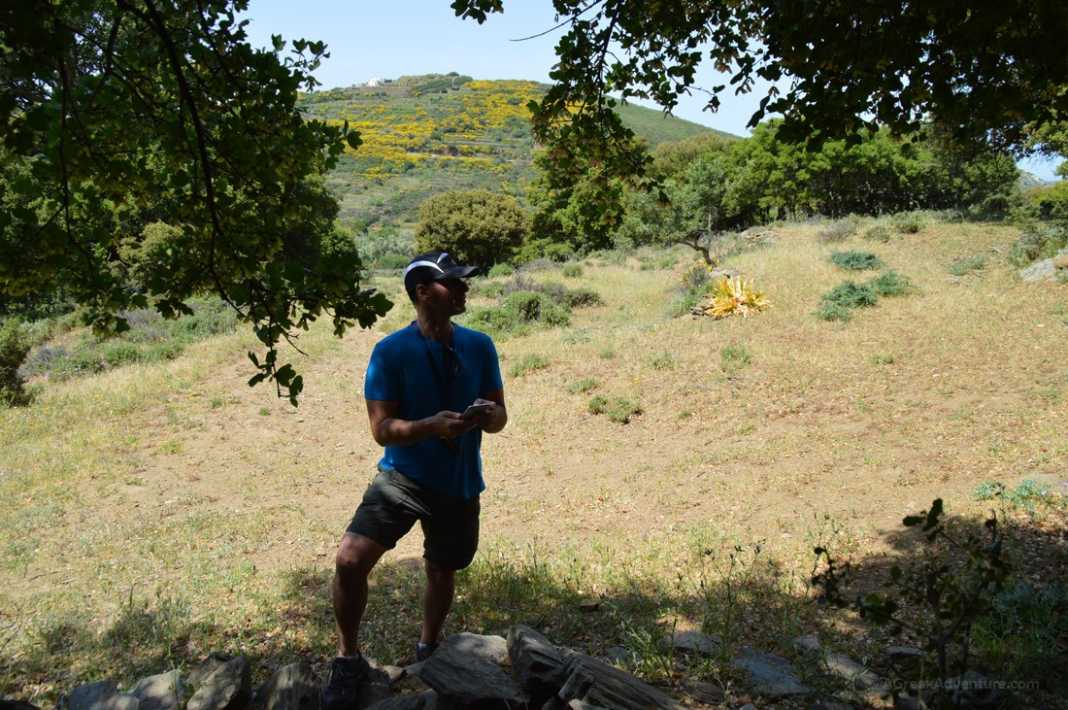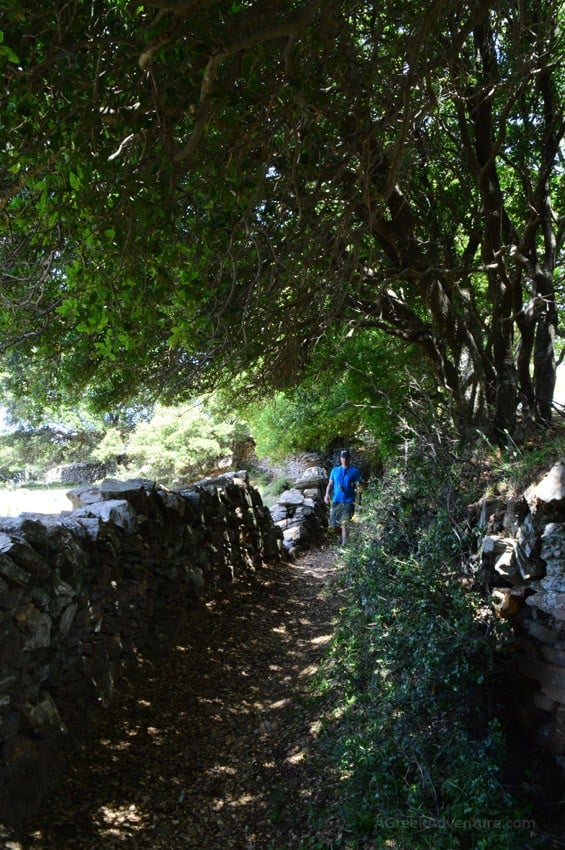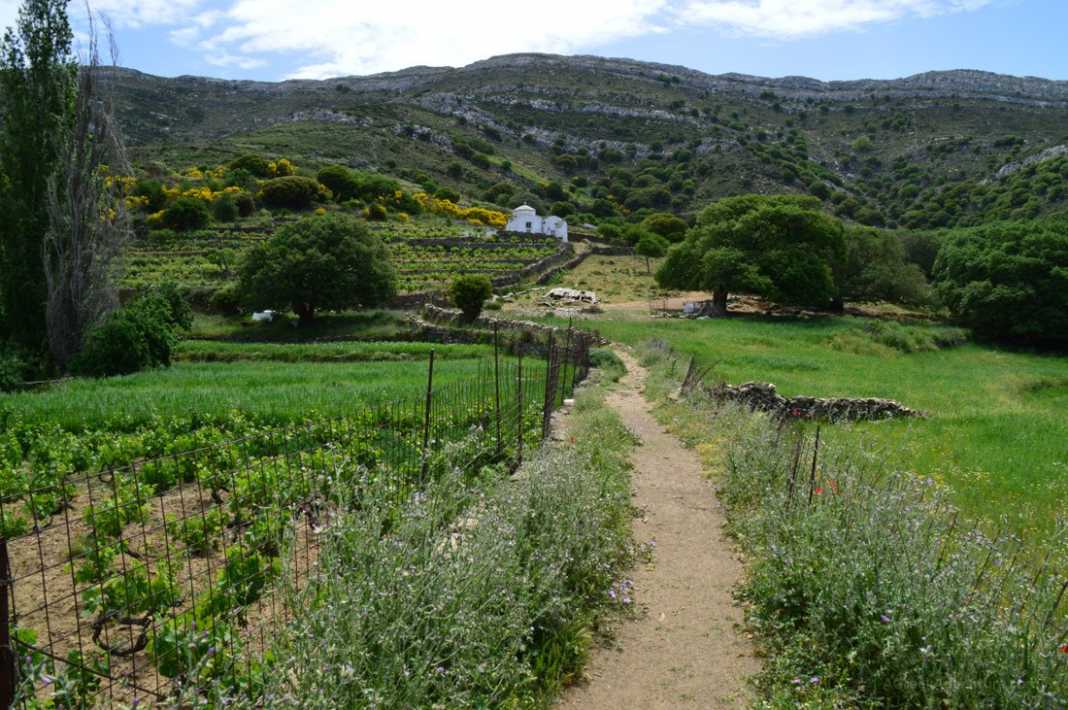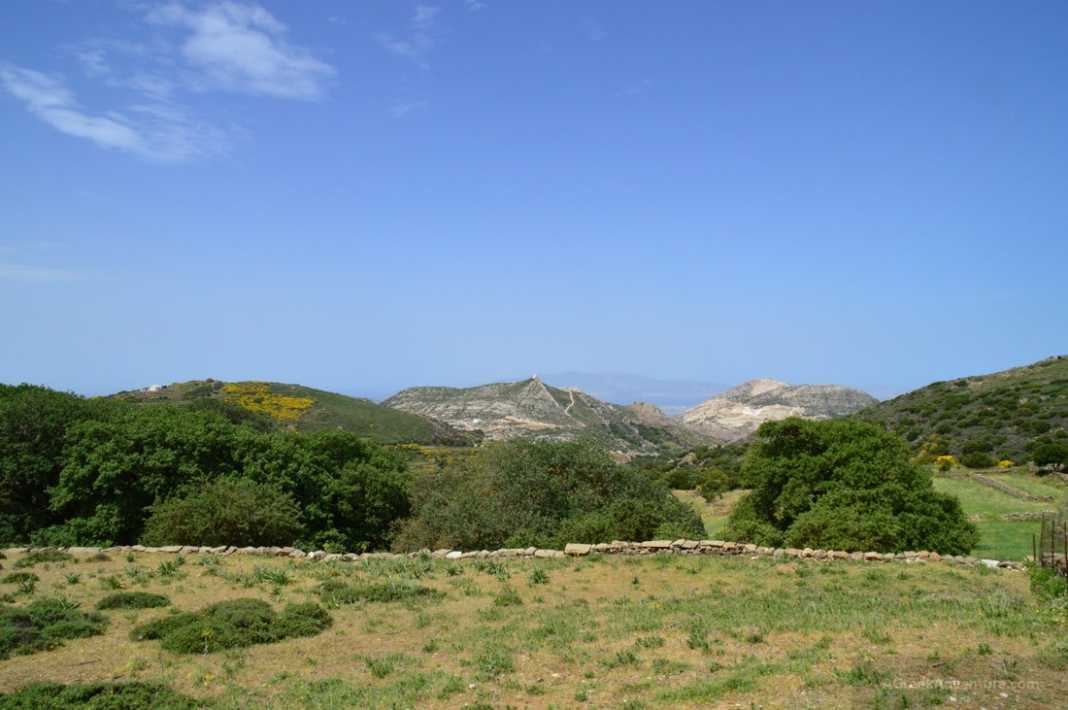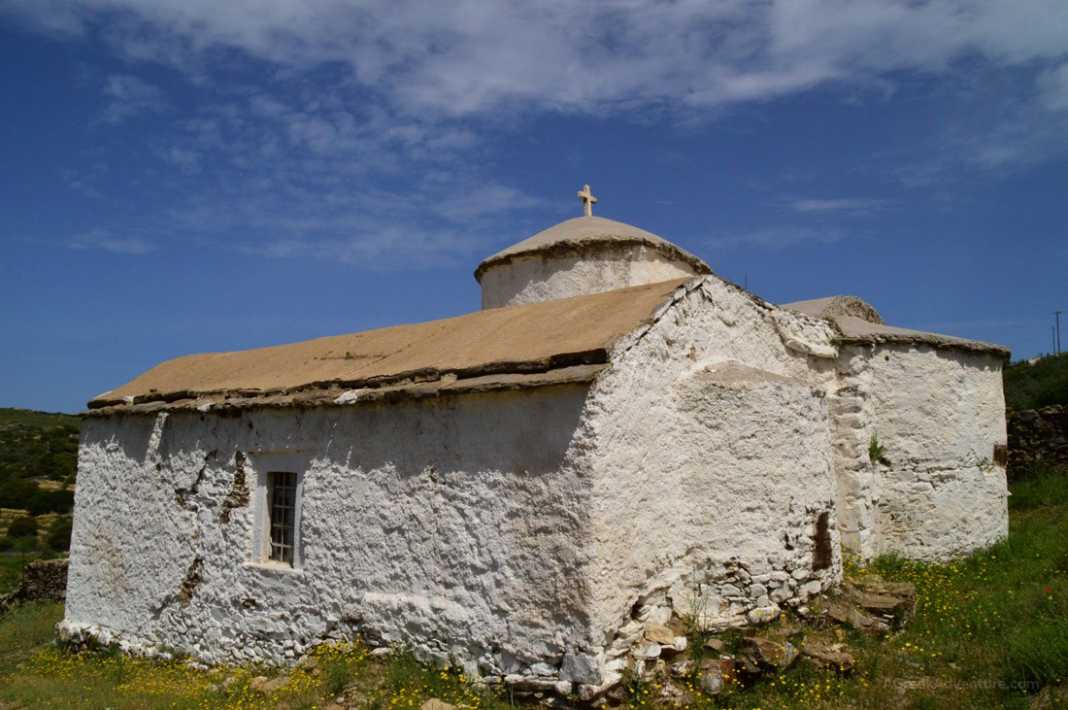 Here is another point where you need to pay attention on the curved paths. You can't get lost really. Just maybe delay a bit.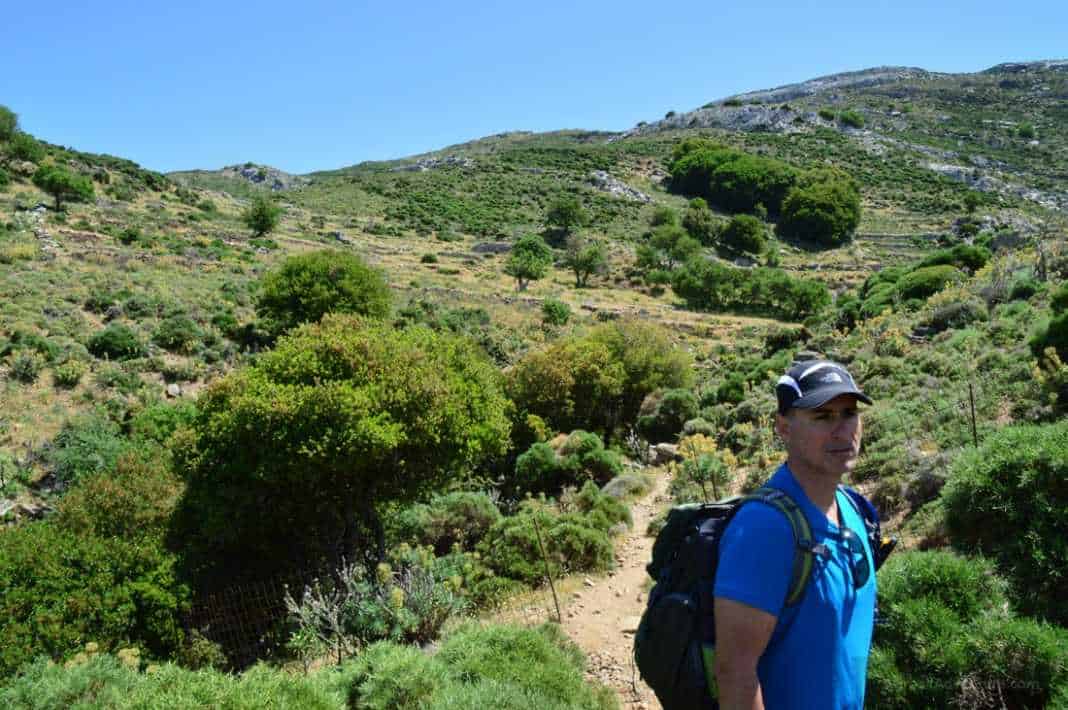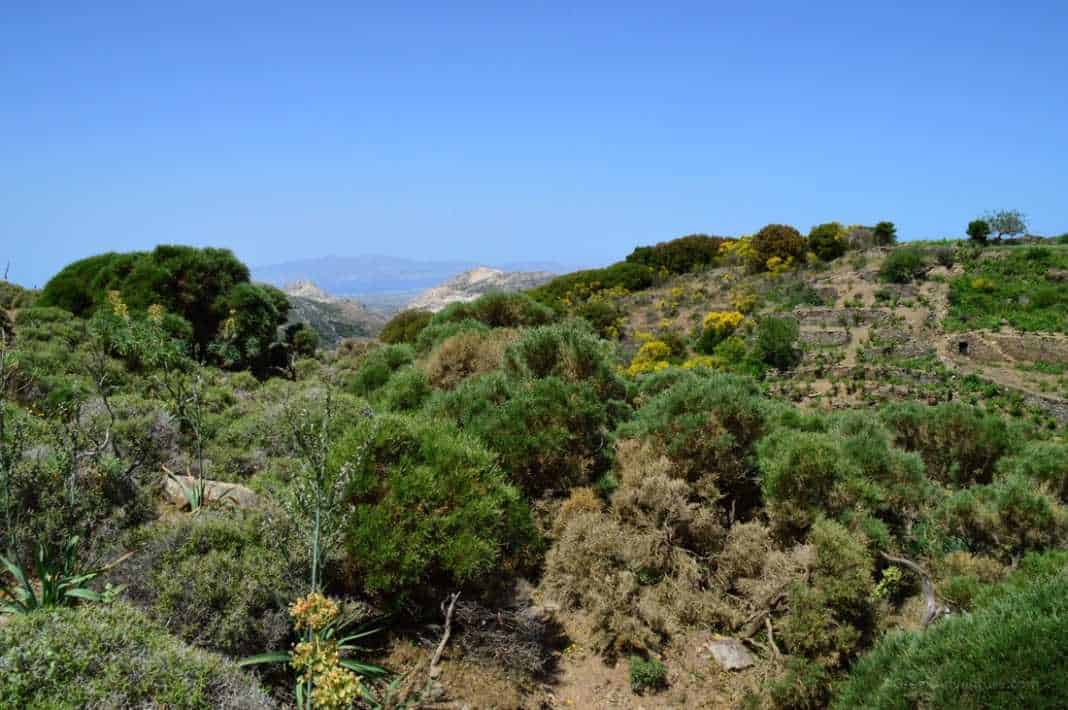 As you go up Fanari mountain the view is very rewarding. Make sure you have water and some snack. It can be really hot. We did that during May and it was pretty hot.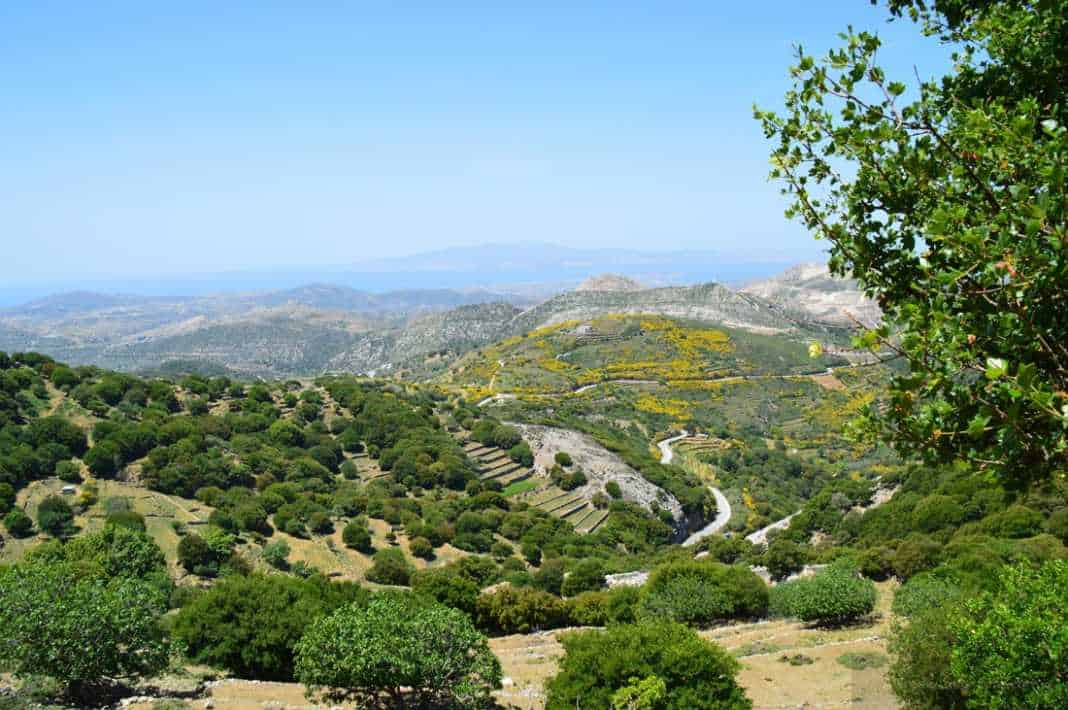 Refreshing view, right?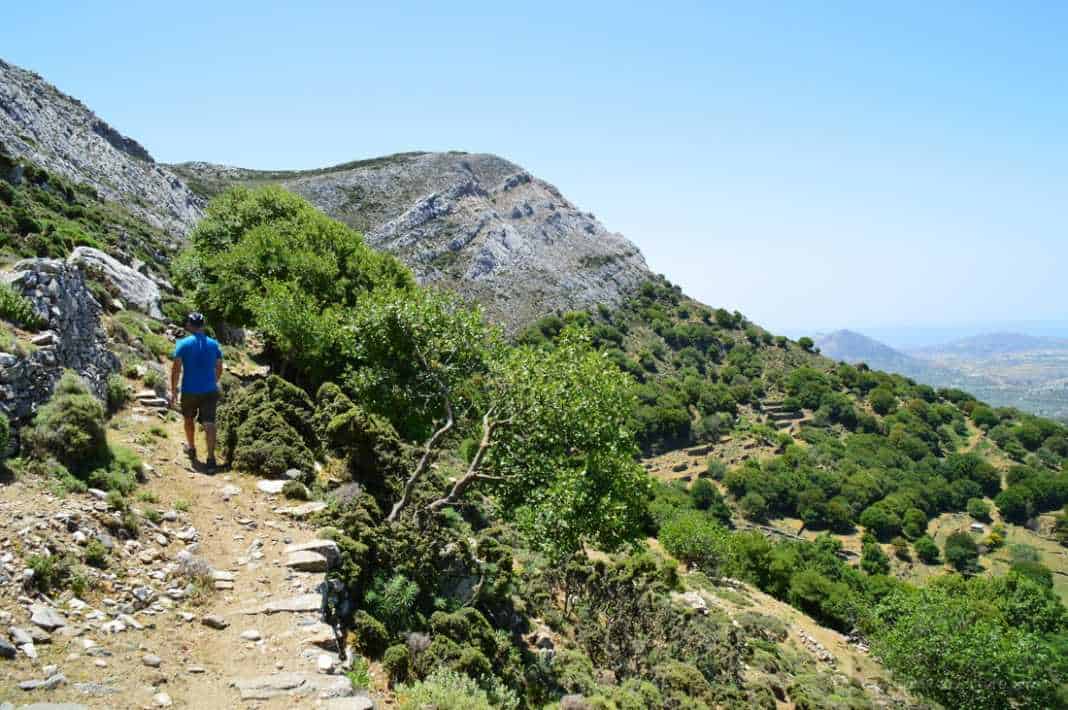 From some point on the paths is like this one below so you can't miss it at all.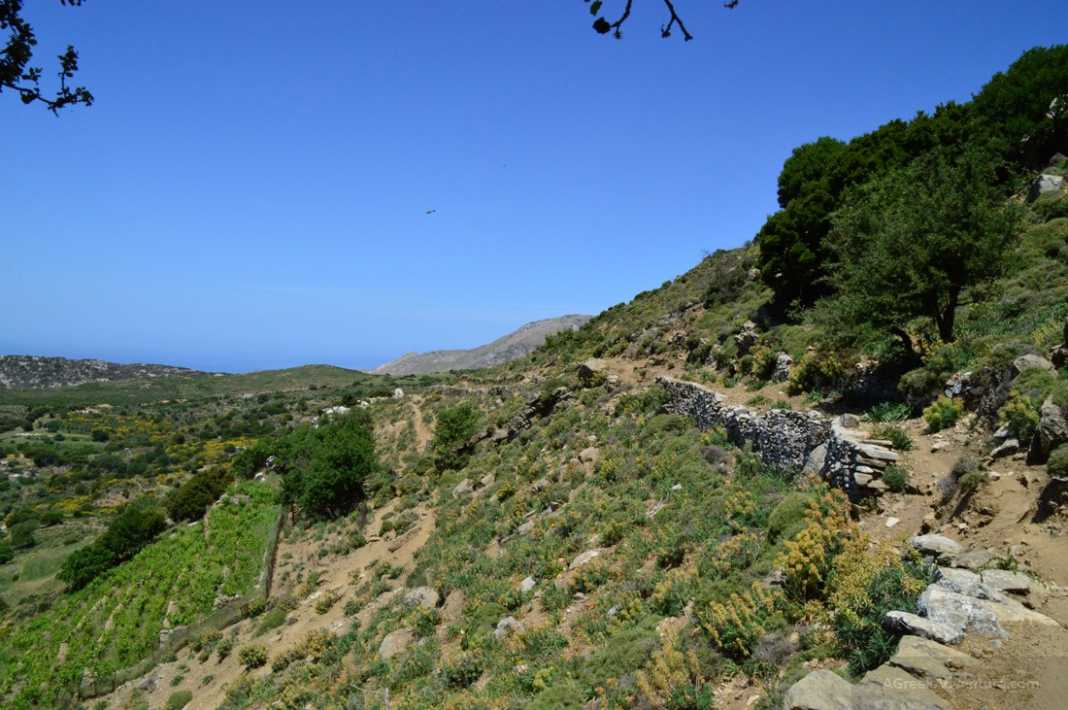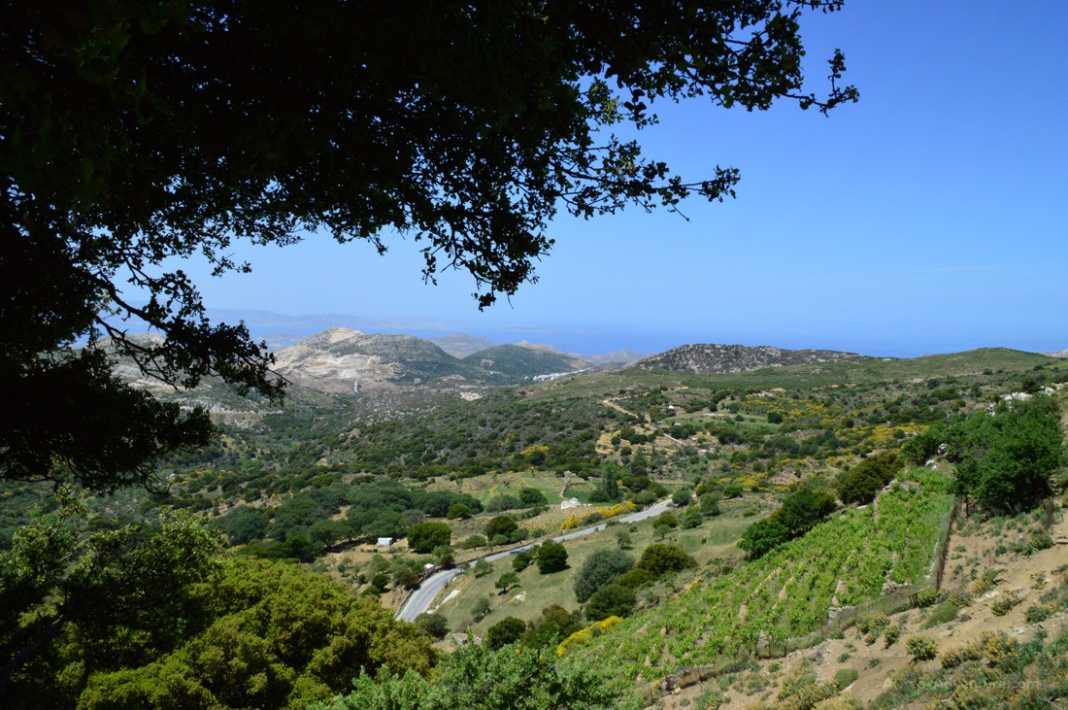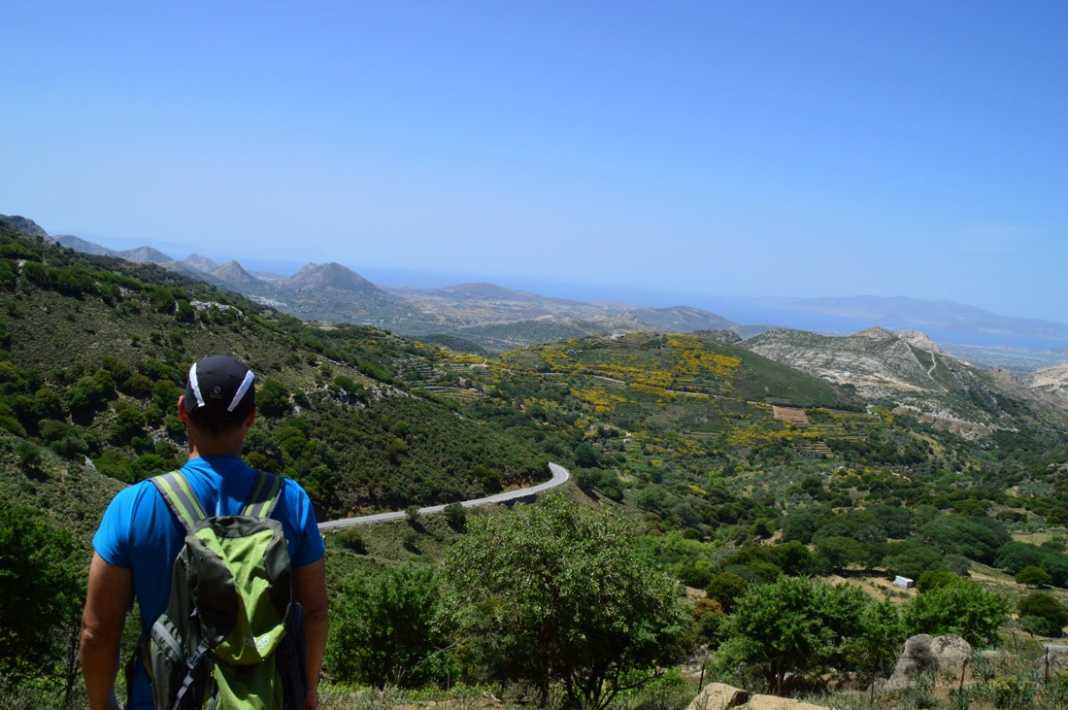 Despite the strong sun, it was a bit windy during that day.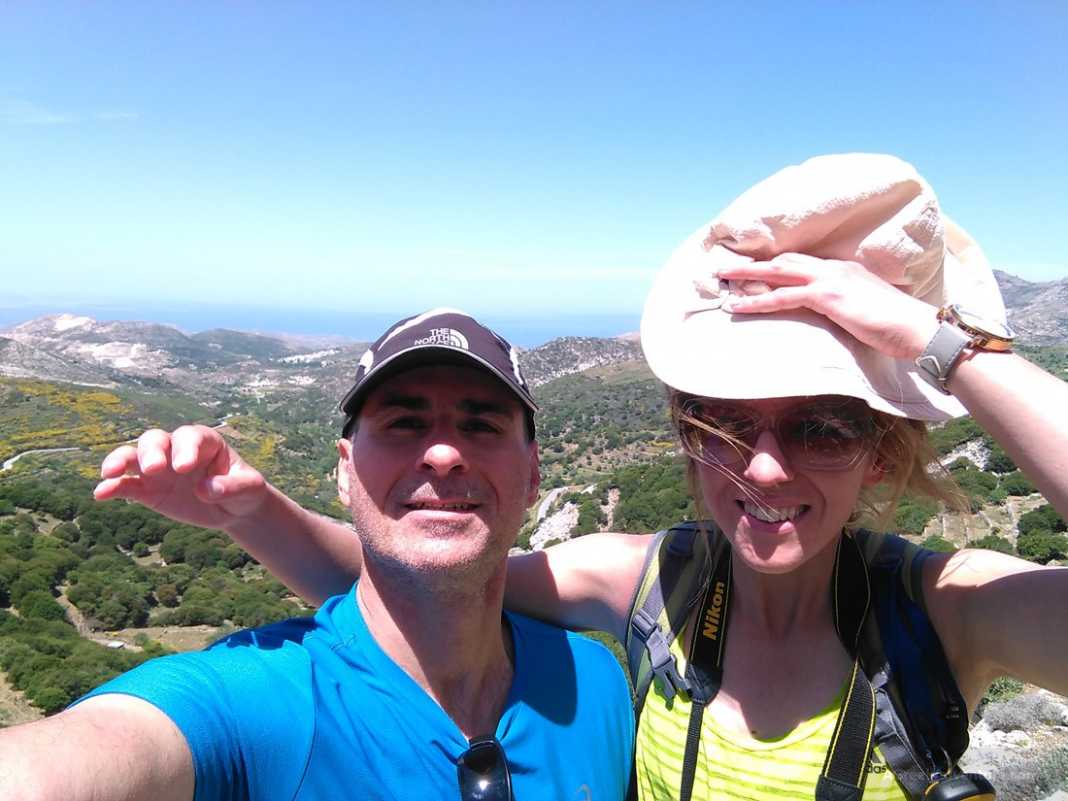 Here is the village of Apeiranthos.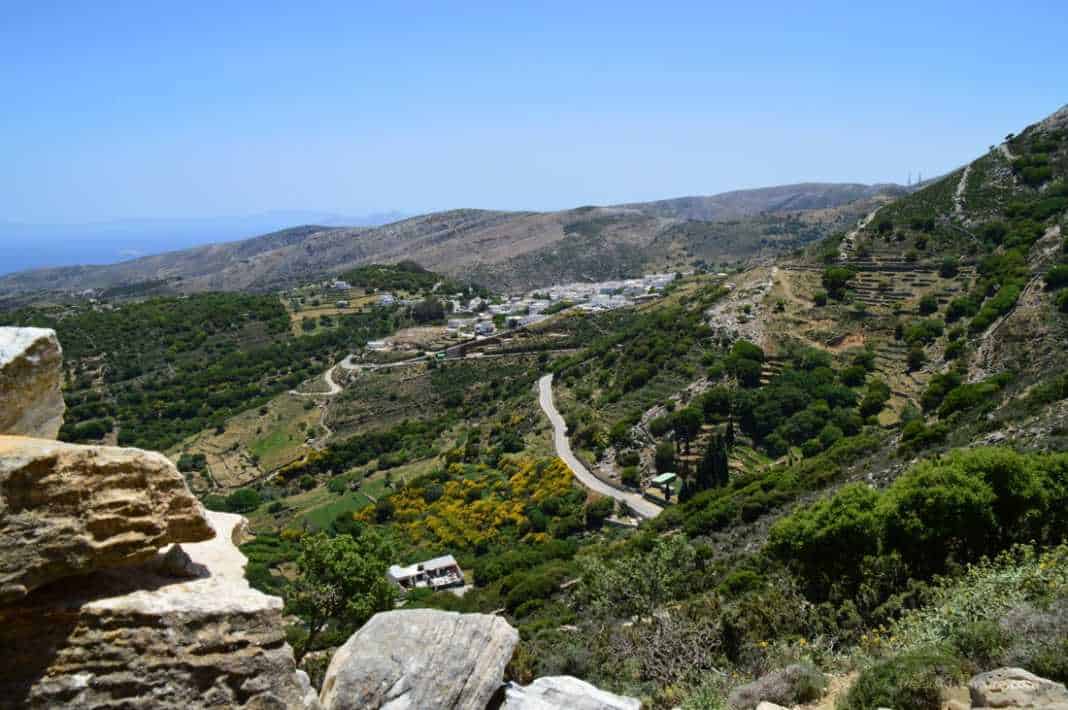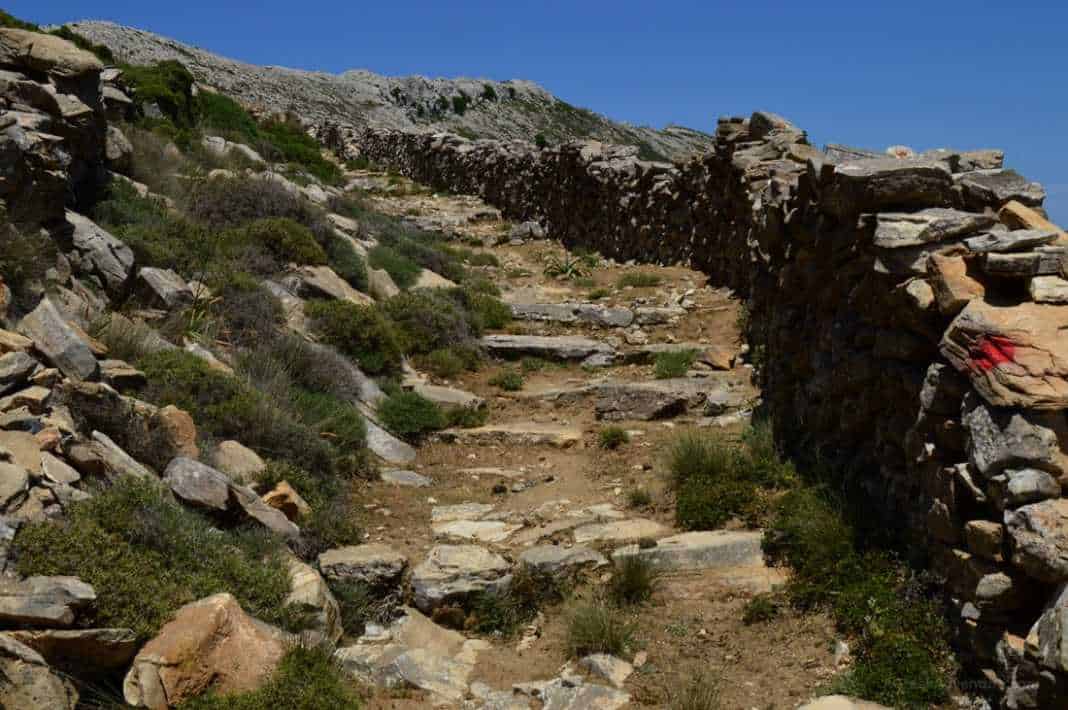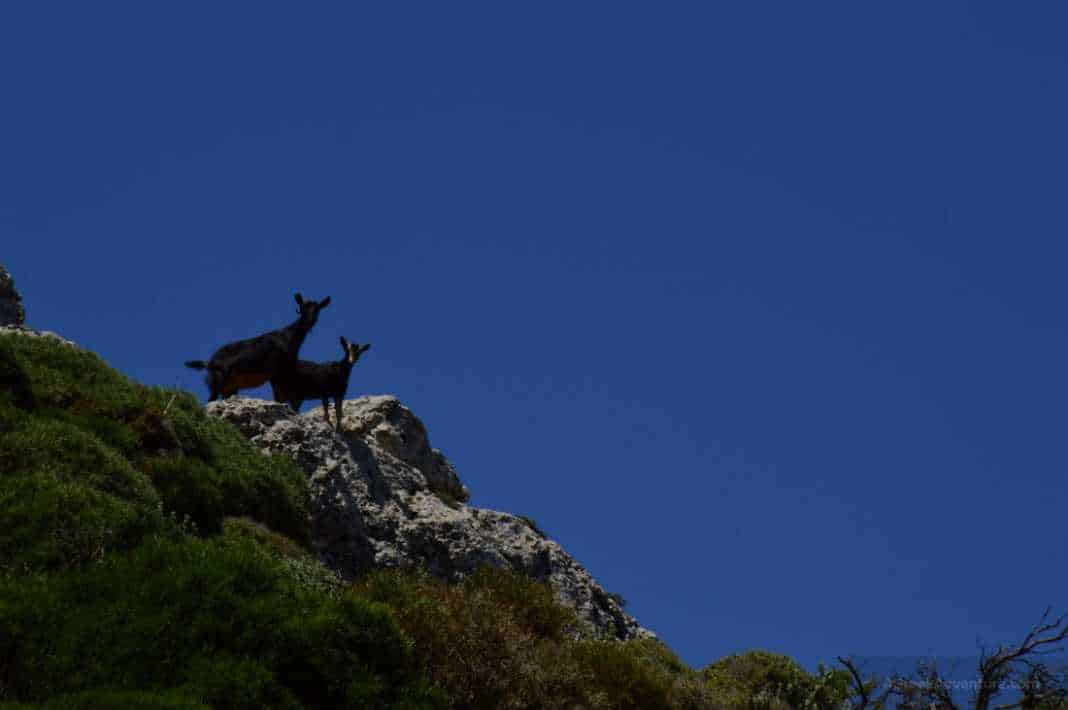 Before arriving to Apeiranthos you will see that more routes start from there.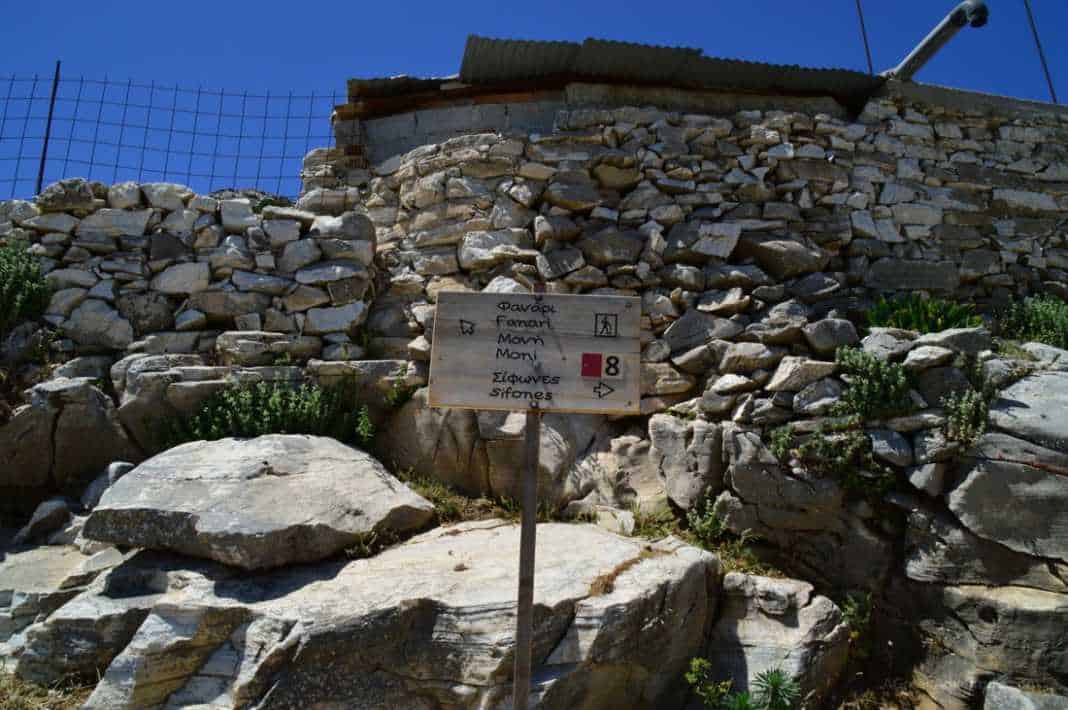 Photo shooting inside Apeiranthos village. Following Maria around.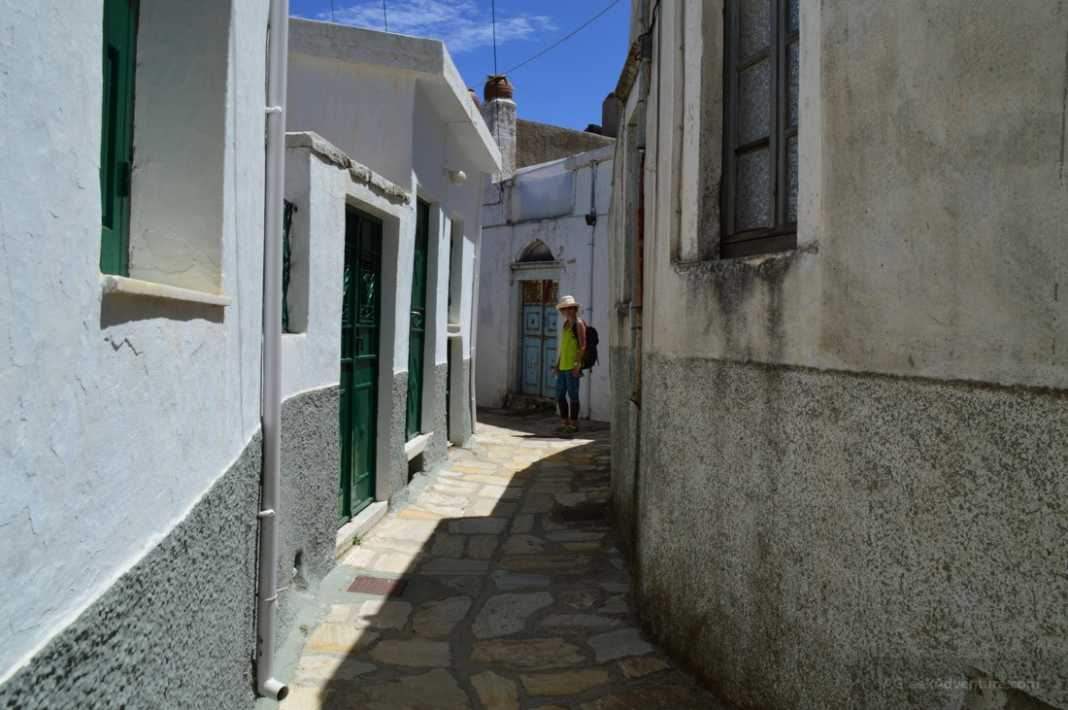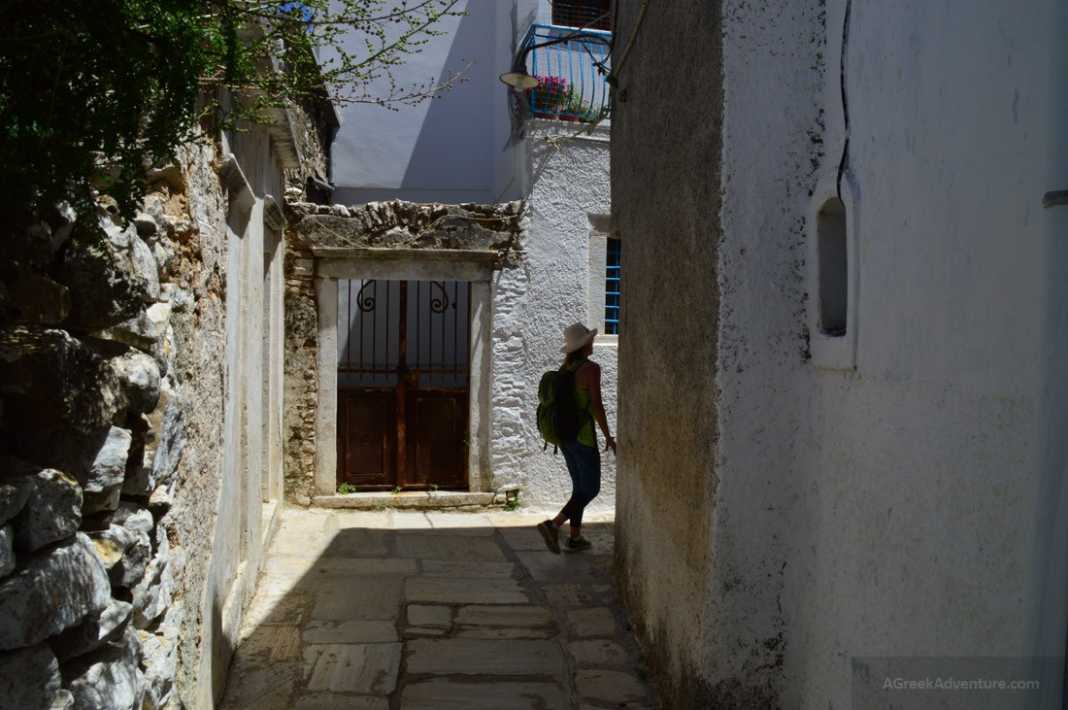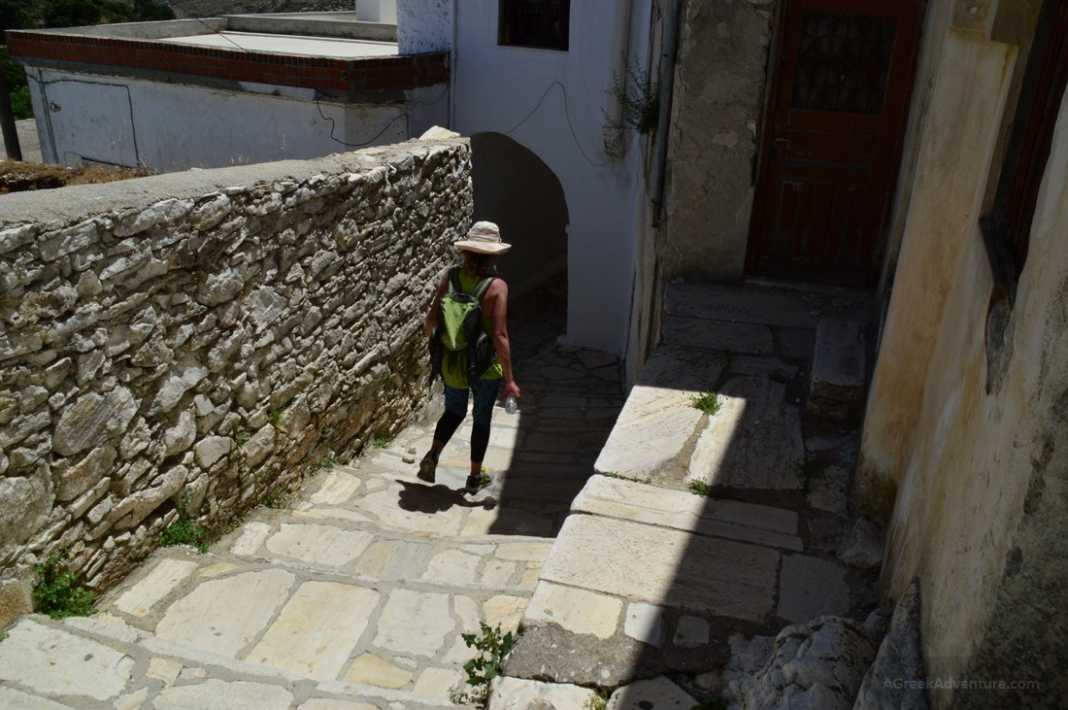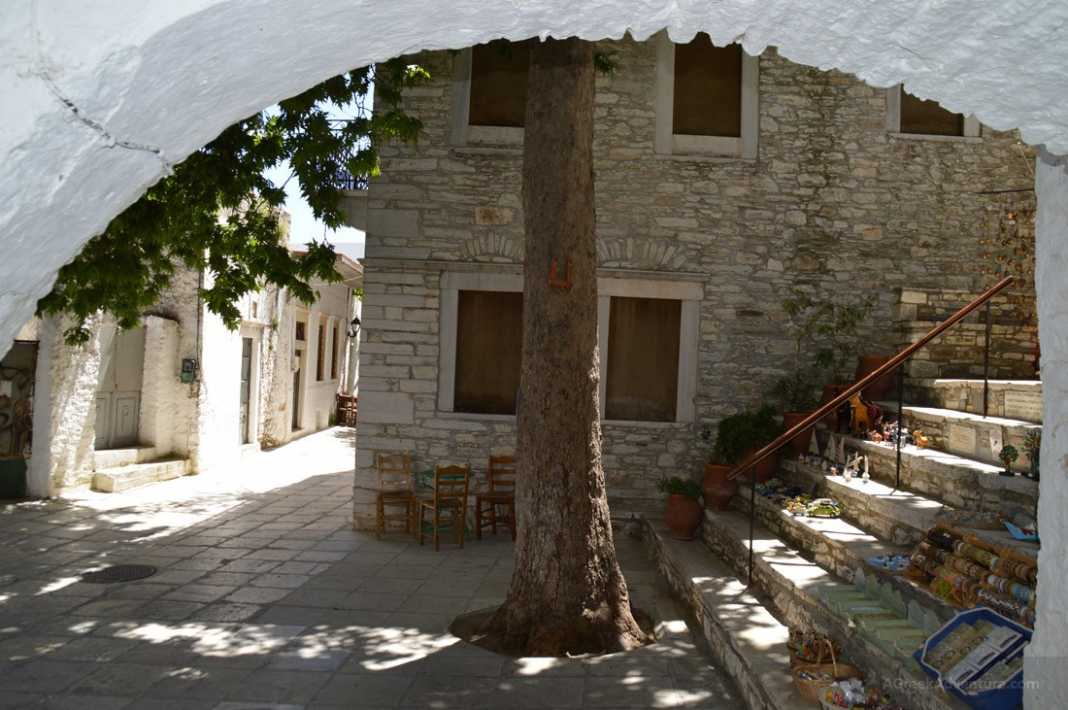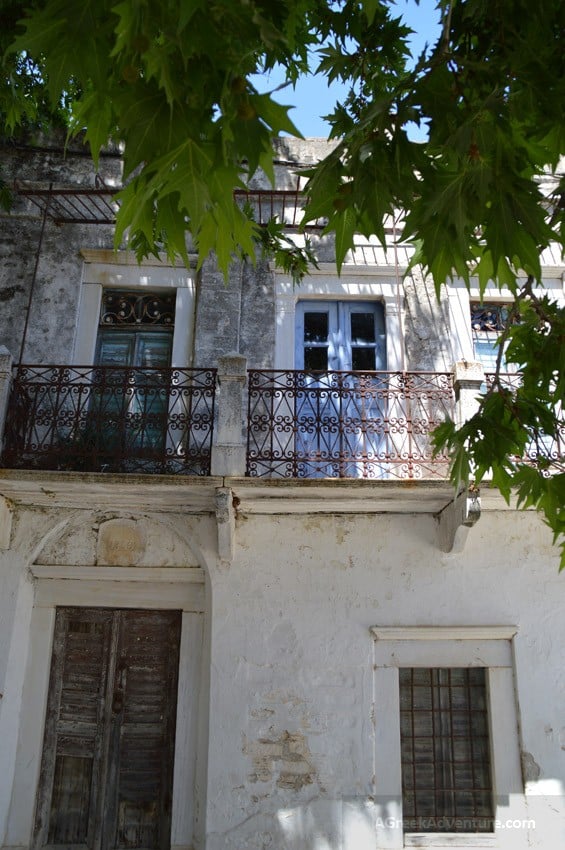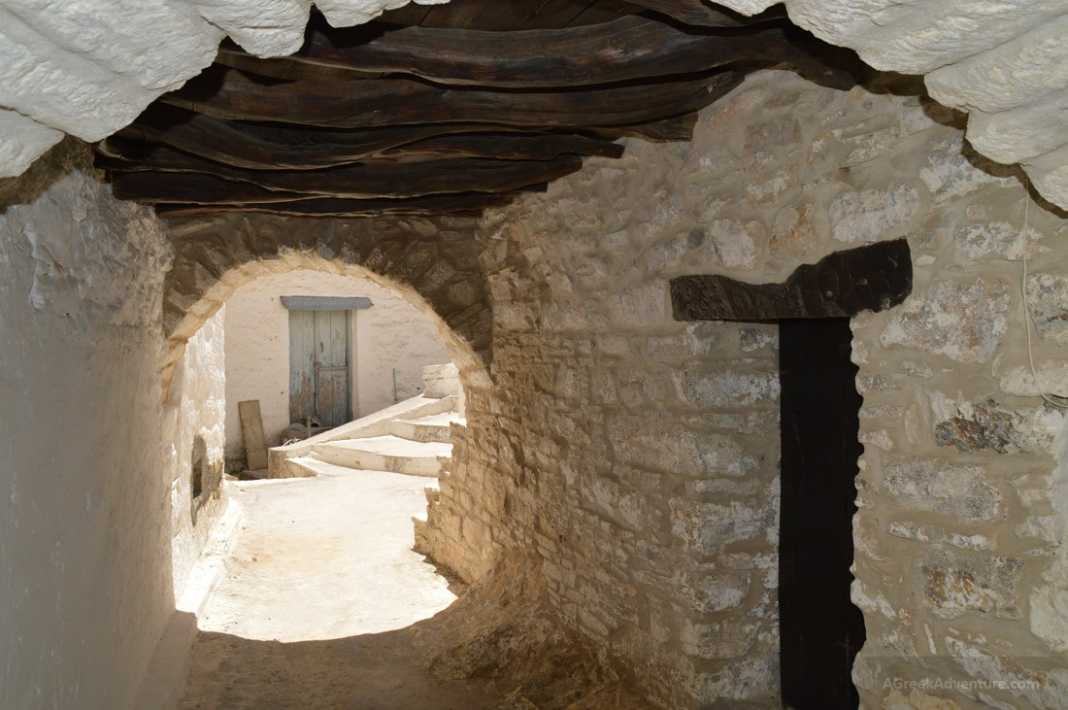 The famous Apeiranthos village main square. Marble everywhere. Very nice refreshments and shade.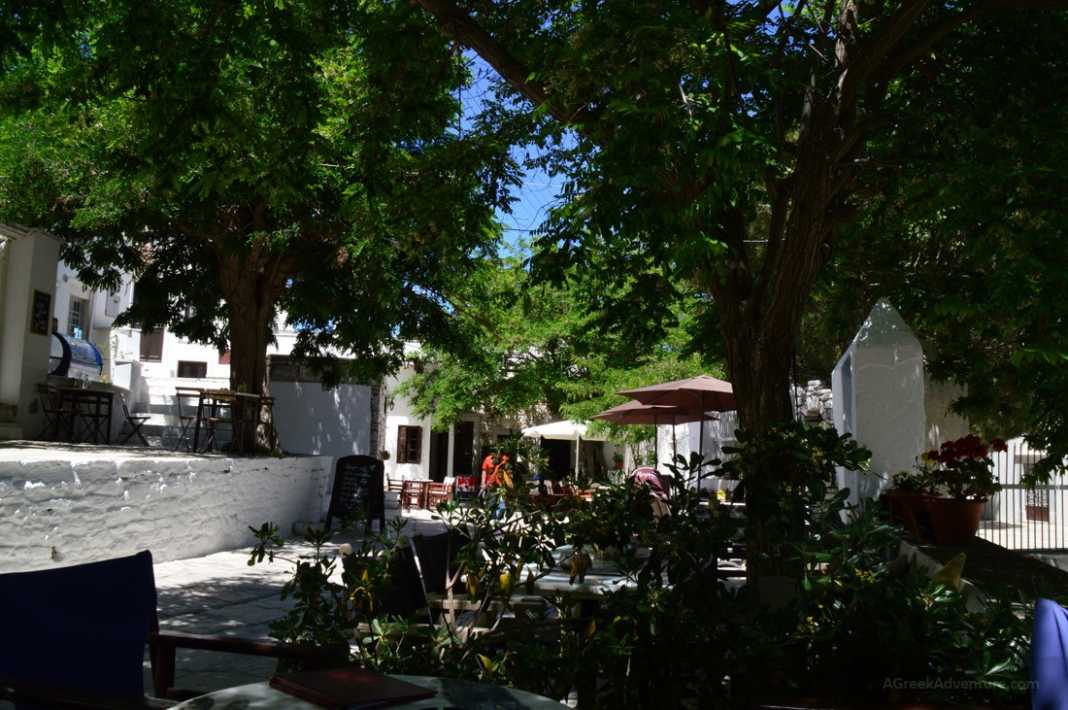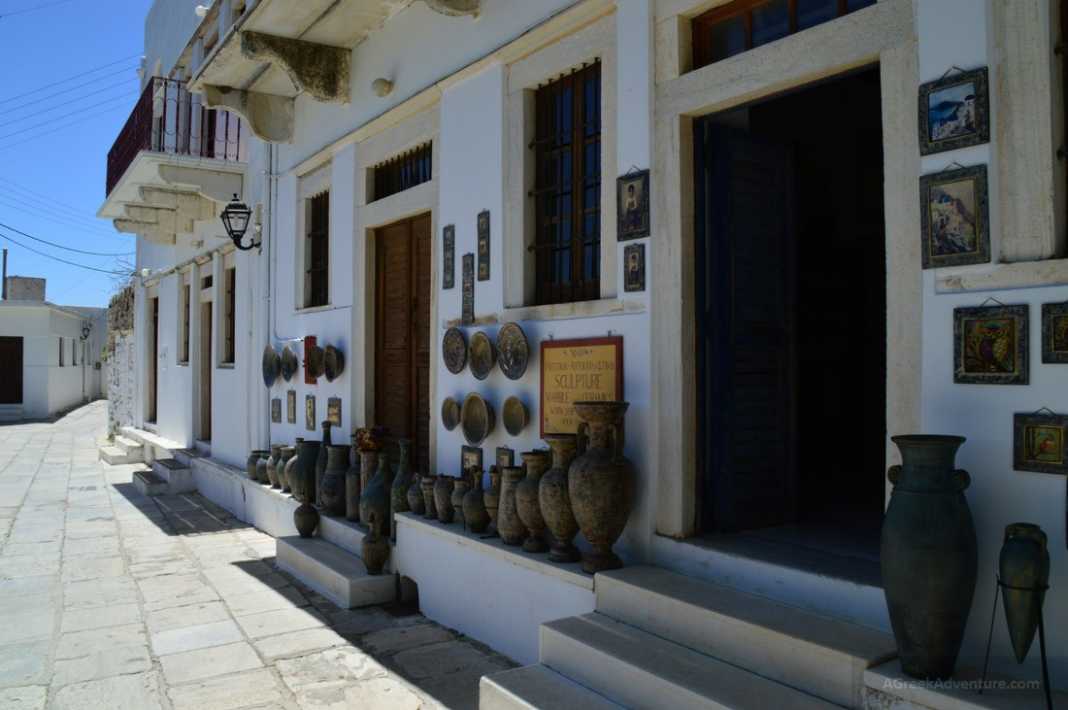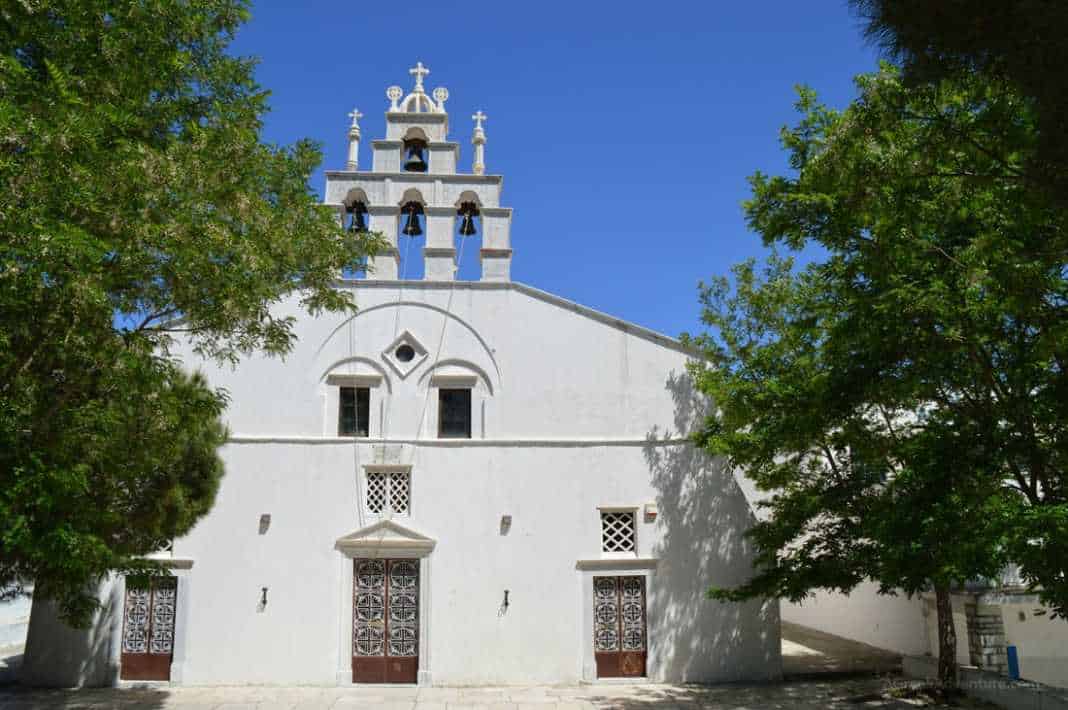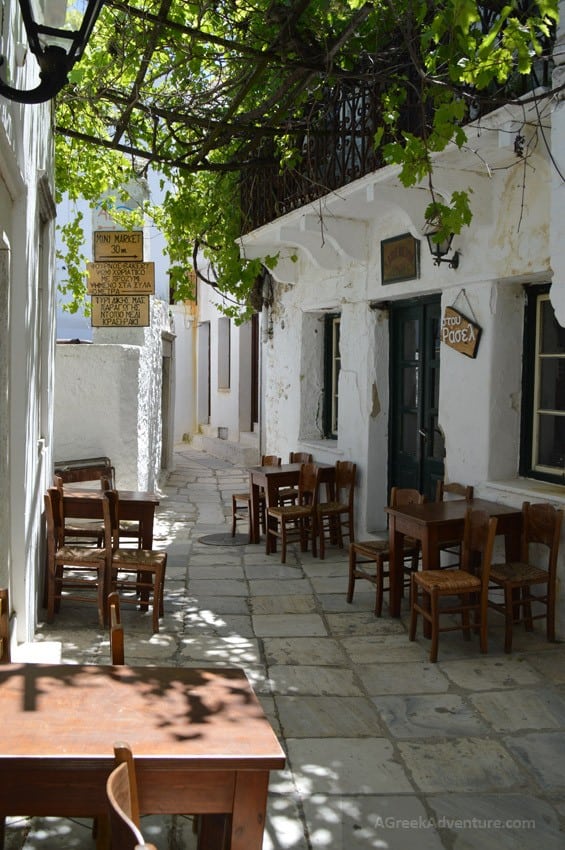 More paths are found to start from inside Apeiranthos village.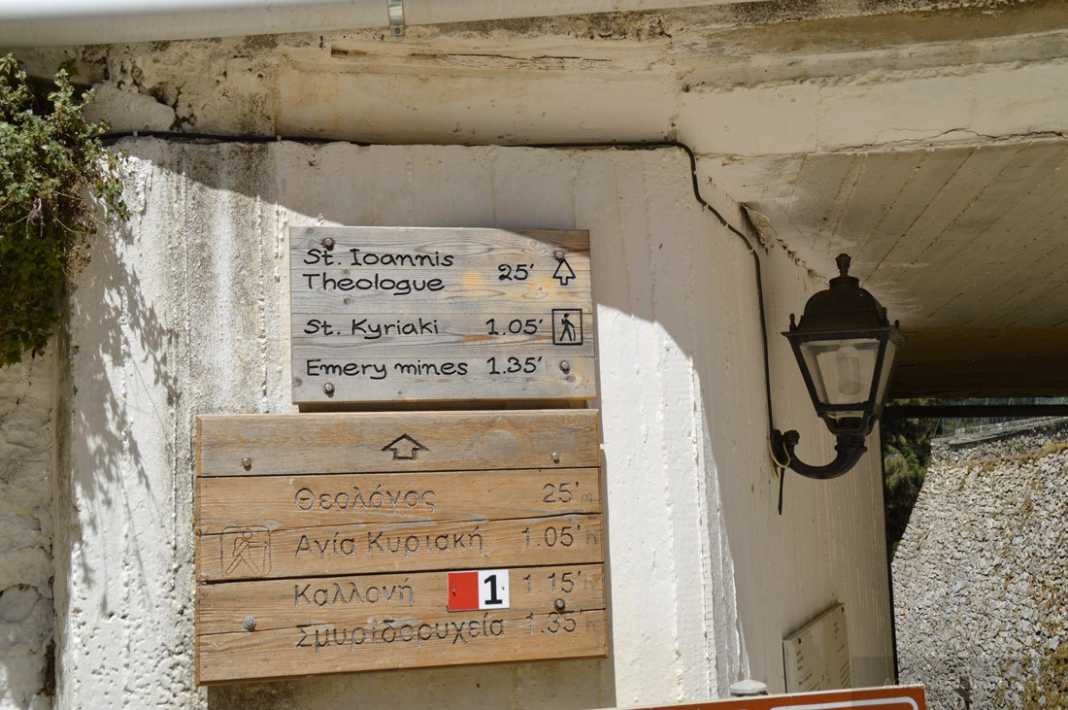 As you understand there are many hiking routes around Apeiranthos. Actually the whole island of Naxos is full of hiking routes. You could allocate many days exploring them all.
This was another route we liked a lot as we visited so many beautiful locations and ended up in the Apeiranthos village too.
It was a bit late and we wanted to go back to the hotel to catch our flight.
We made a promise to come back to Naxos, which we will keep.
Enjoy.