One of the main reasons we went to Naxos was for hiking. Hiking Naxos seemed like a promising experience before getting there. Reality exceeded our expectations since both hiking and accommodation were really really great.
We made some new friends in the island and we learned a lot about the nature and hiking routes, and how all these bind together to weave different experiences for travelers.
One of the hiking routes we did was starting near ELaiolithos (our accommodation).
The very beginning of the route is a famous church, Panagia Drossiani. The route would be about 4-5 hours (with some frequent stops for photos).
ELaiolithos manager provided us with GPX files that had the track recorded. Since it was our first time there and all the routes were through a variety of different landmarks, forests, springs and hills this was very helpful to have.
Hiking Naxos from Drossiani back to ELaiolithos, passing through Chalki
You have read our post about the village of Chalki from here. The village is in the middle of the route and can act as a nice break before seeing the other landmarks of the area.
The route is a circular one (not returning from the same path), so you will end up to Panagia Drossiani or ELaiolithos (which is a 10 minutes walking distance from Drossiani).
Below is the entrance of the path, which by the way is very well marked. Smaller routes start from here.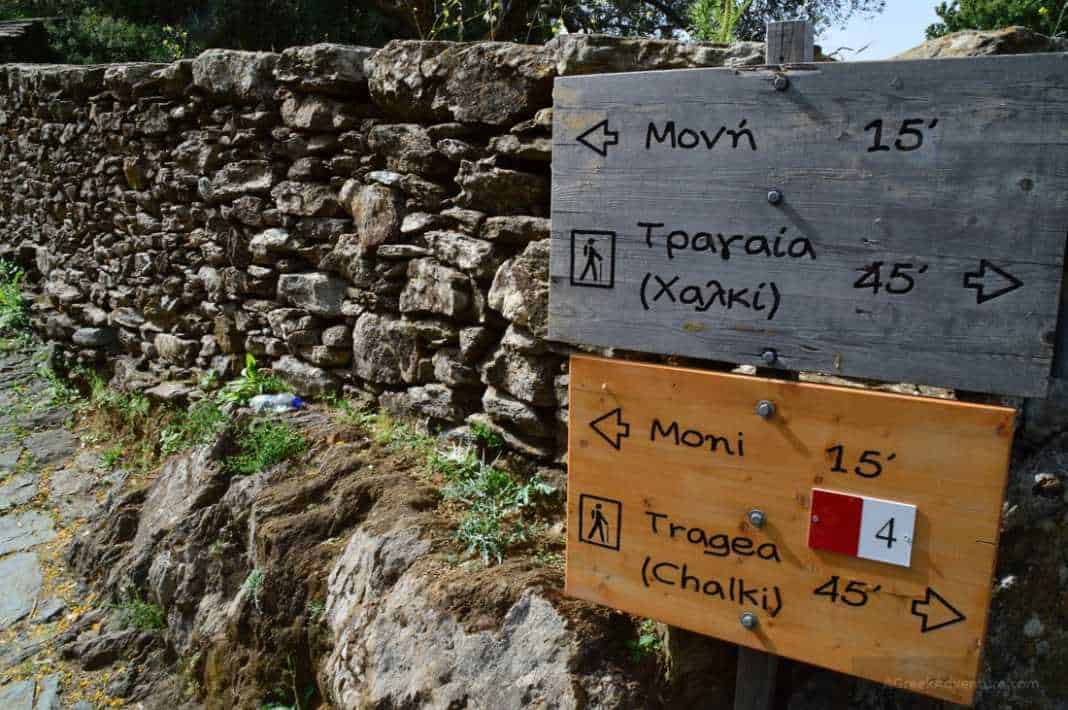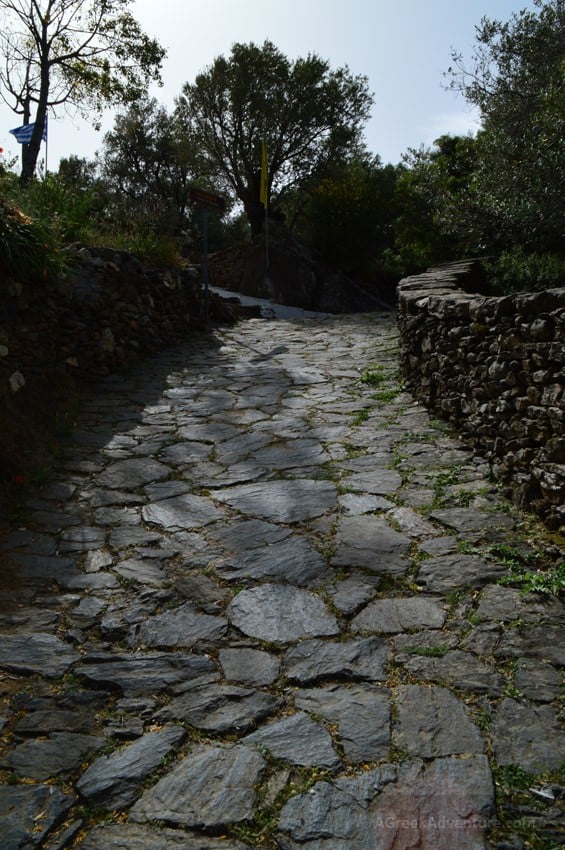 Panagia Drossiani church is a very famous church in the area.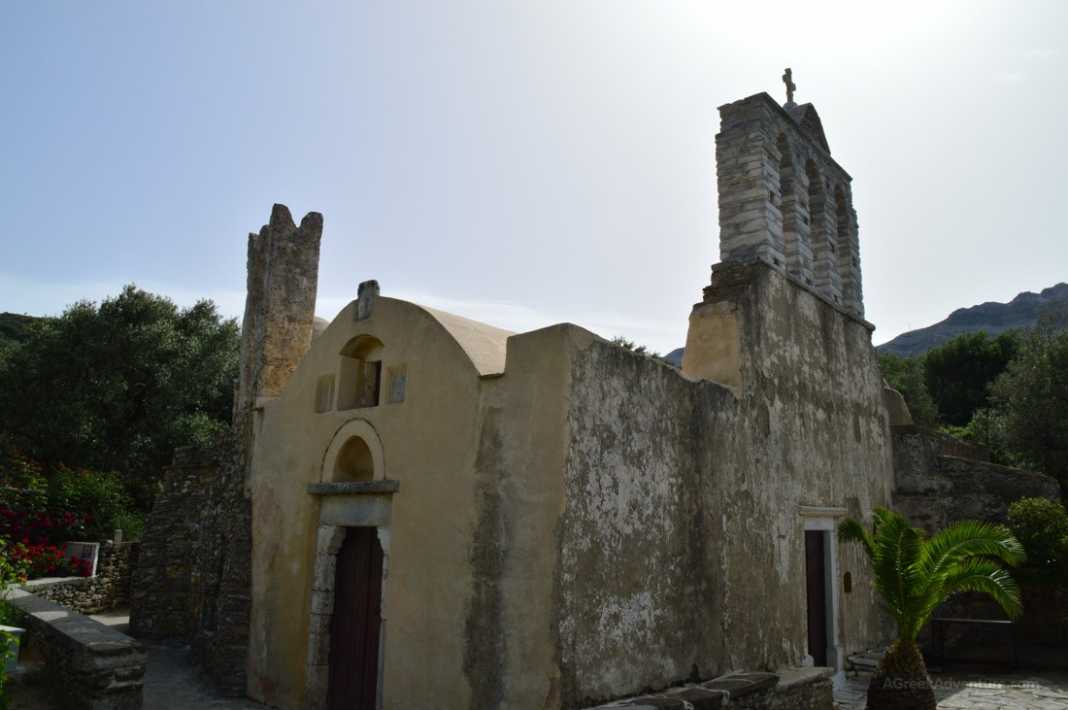 Here we are with a Garmin GPS ready for "battle".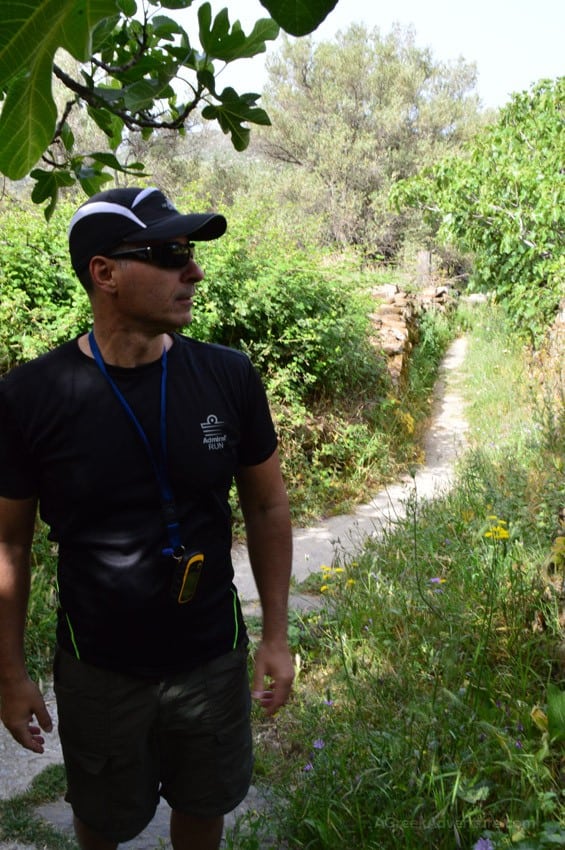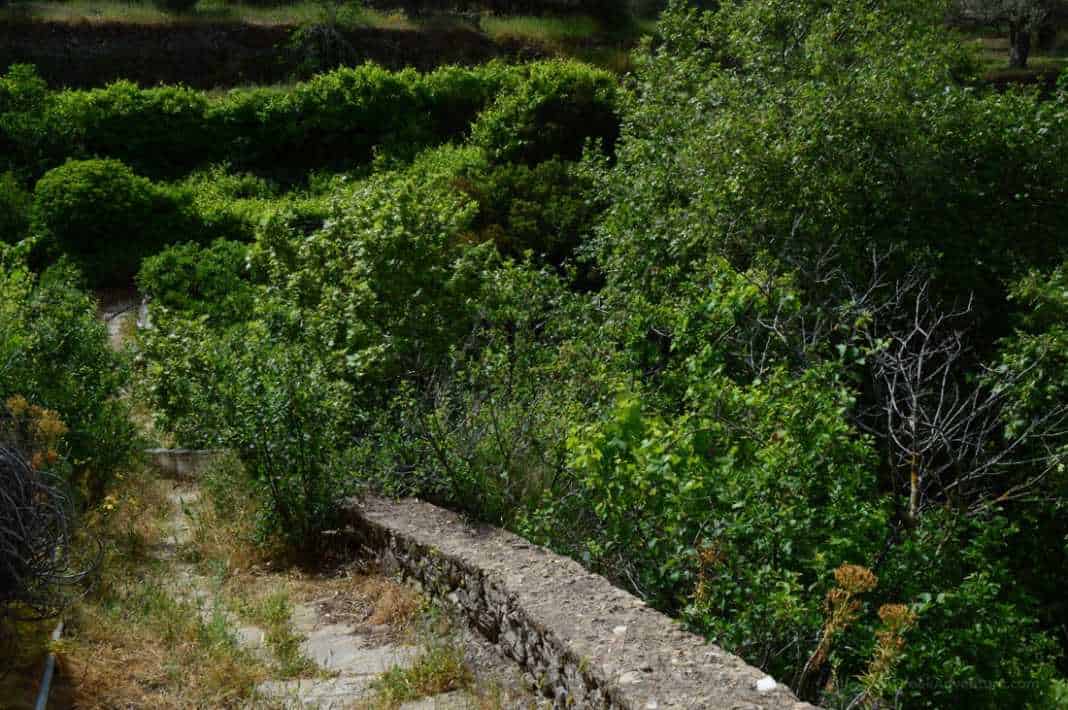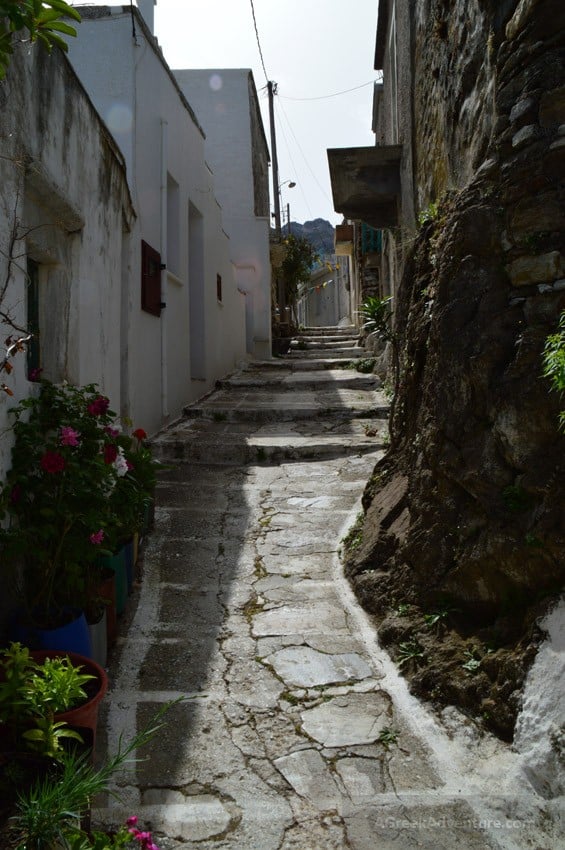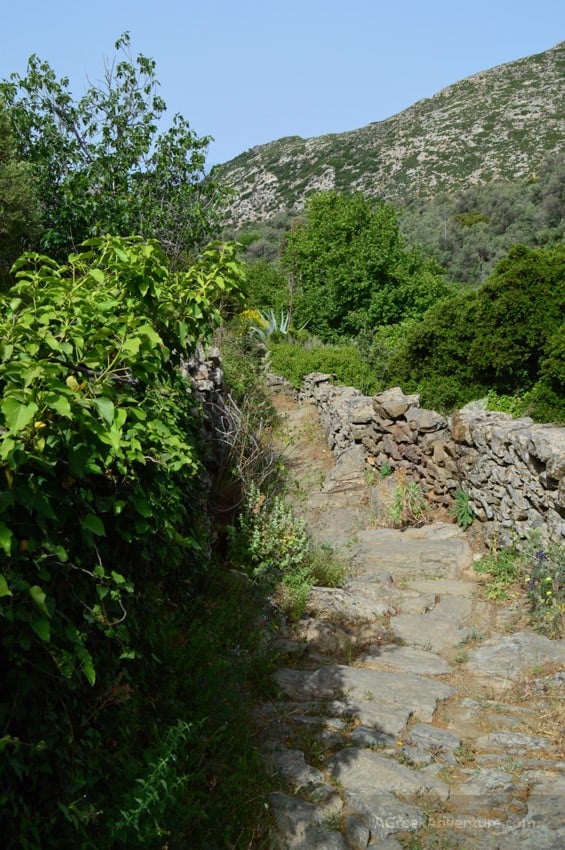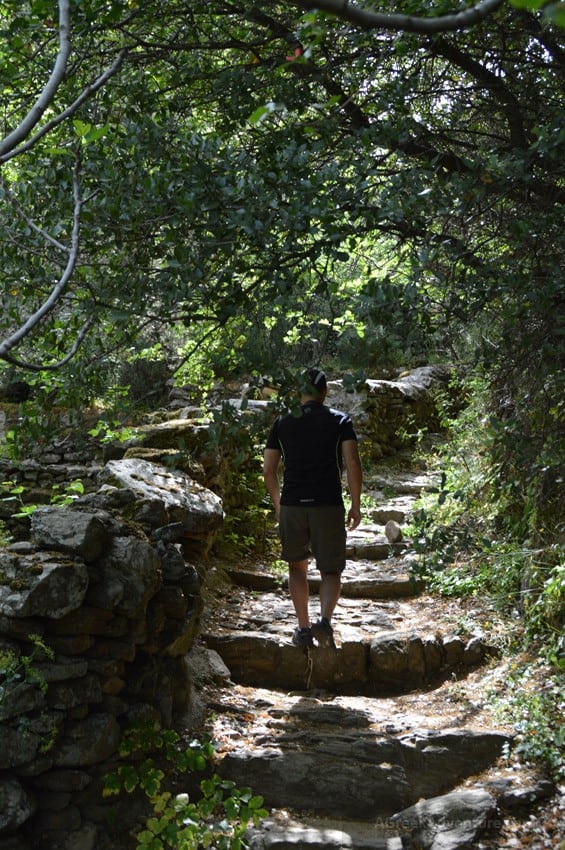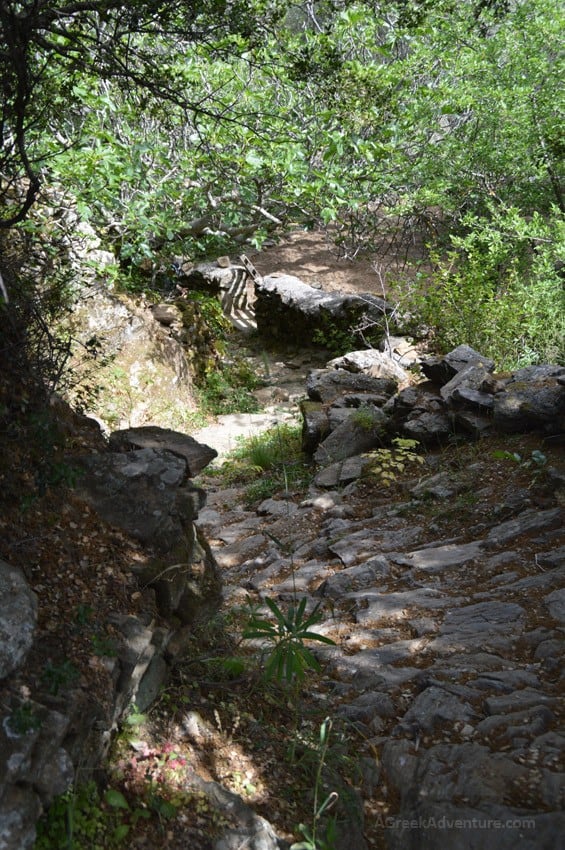 Hm, where are these people going indeed?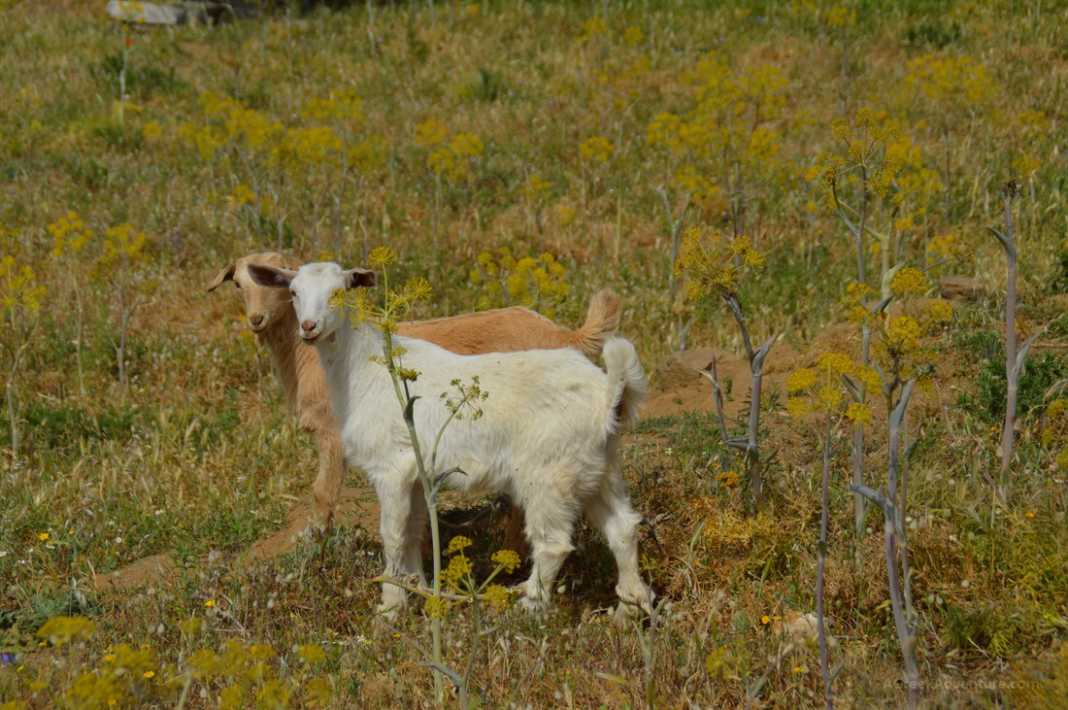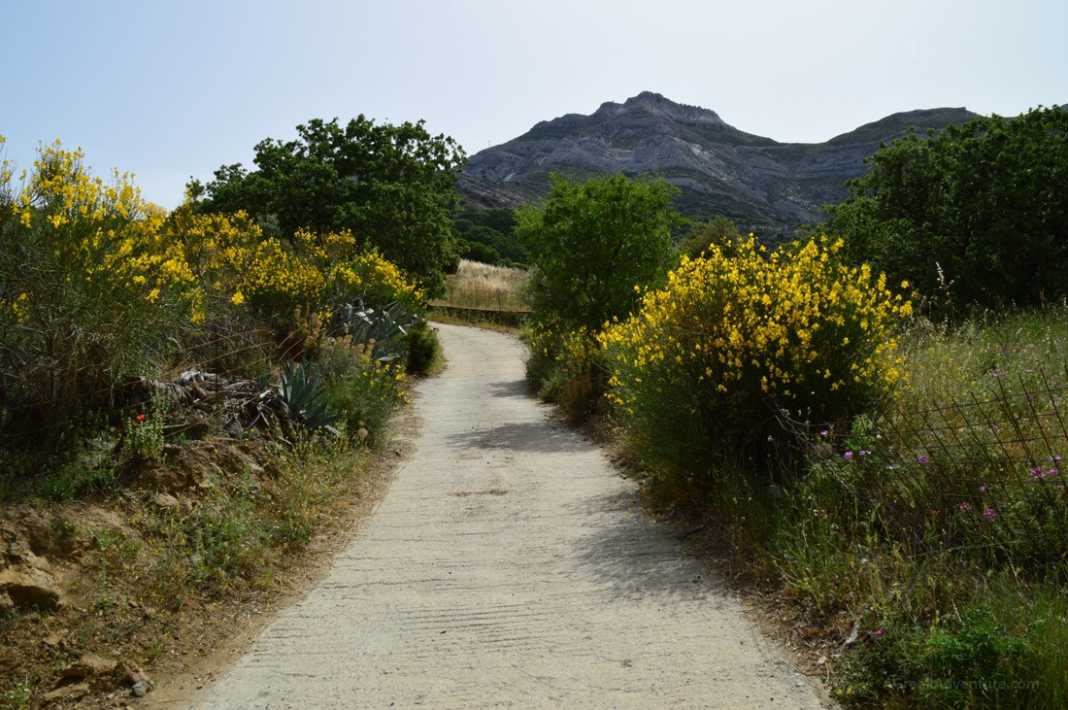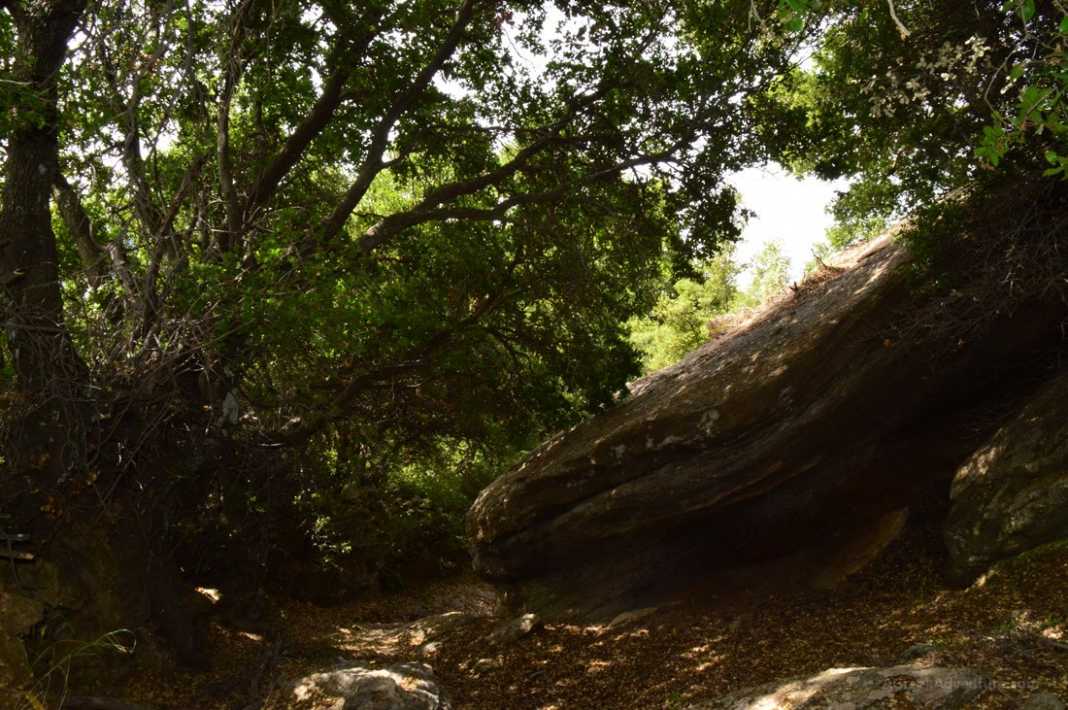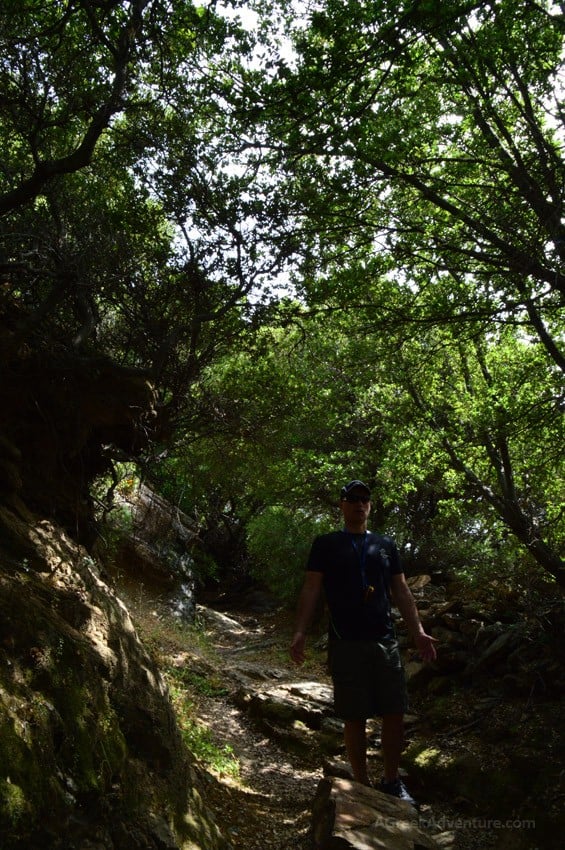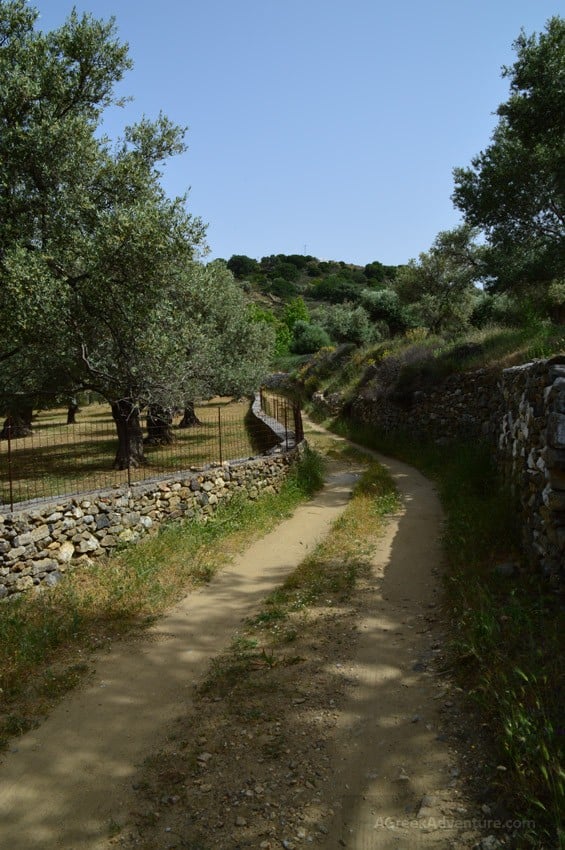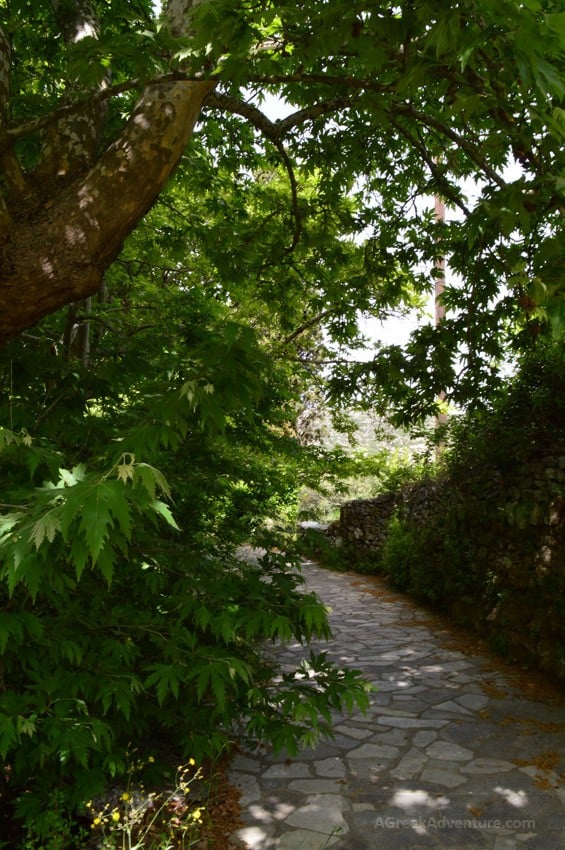 Shade is largely available through this specific route.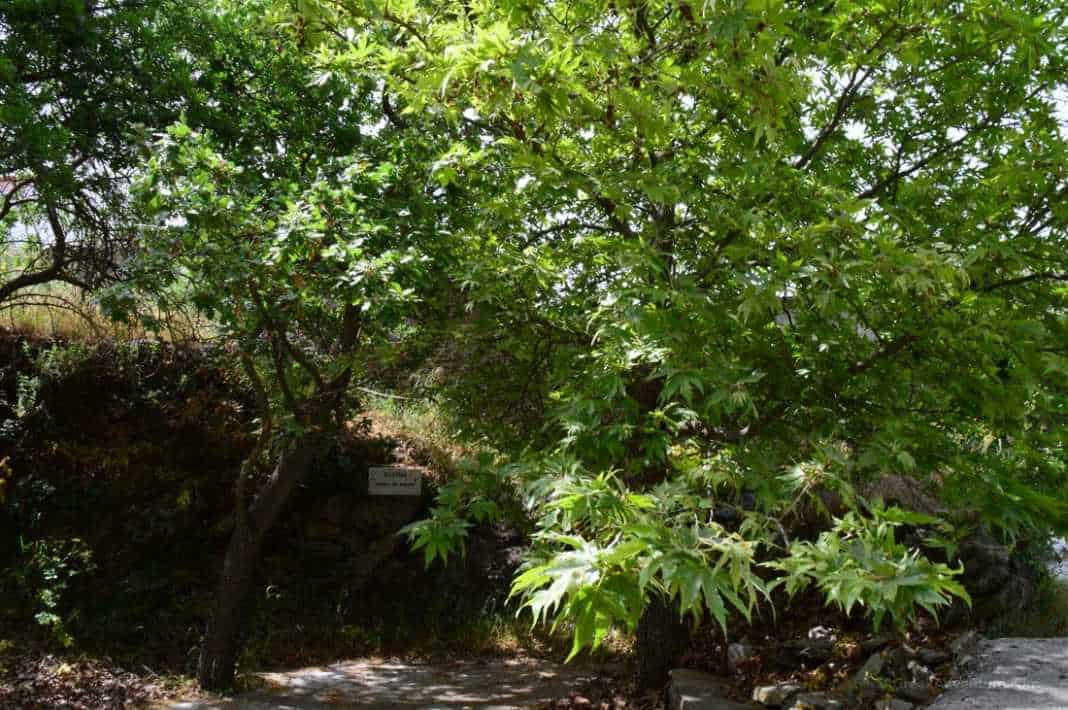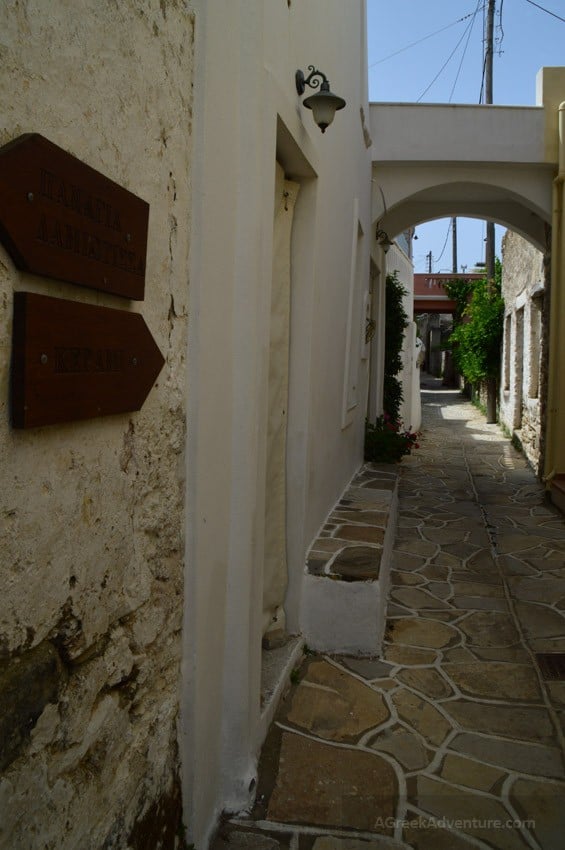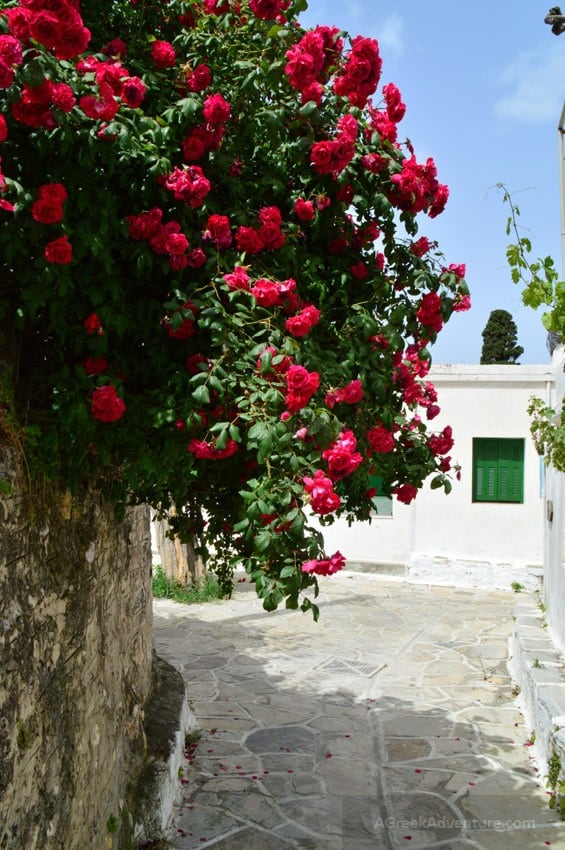 This is the tower of Gratsia, which seems to be an interesting landmark for locals.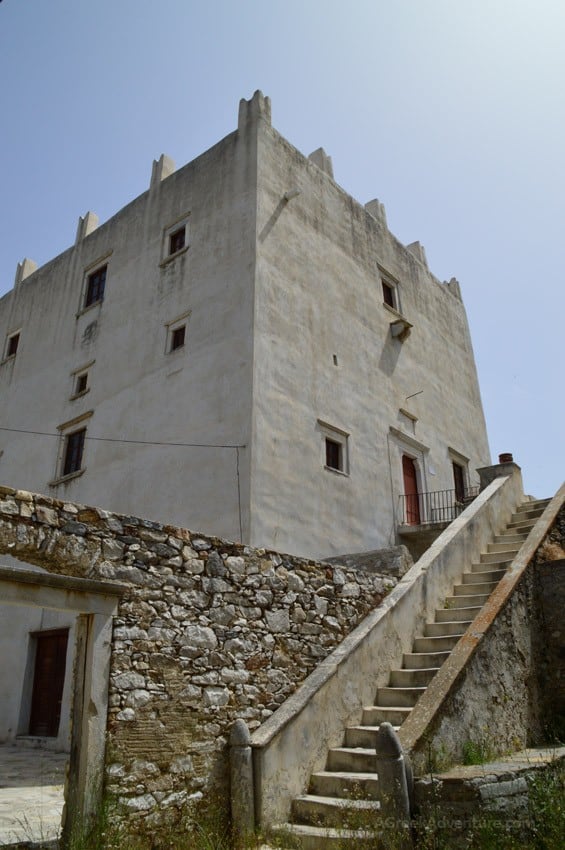 More paths start from inside this village.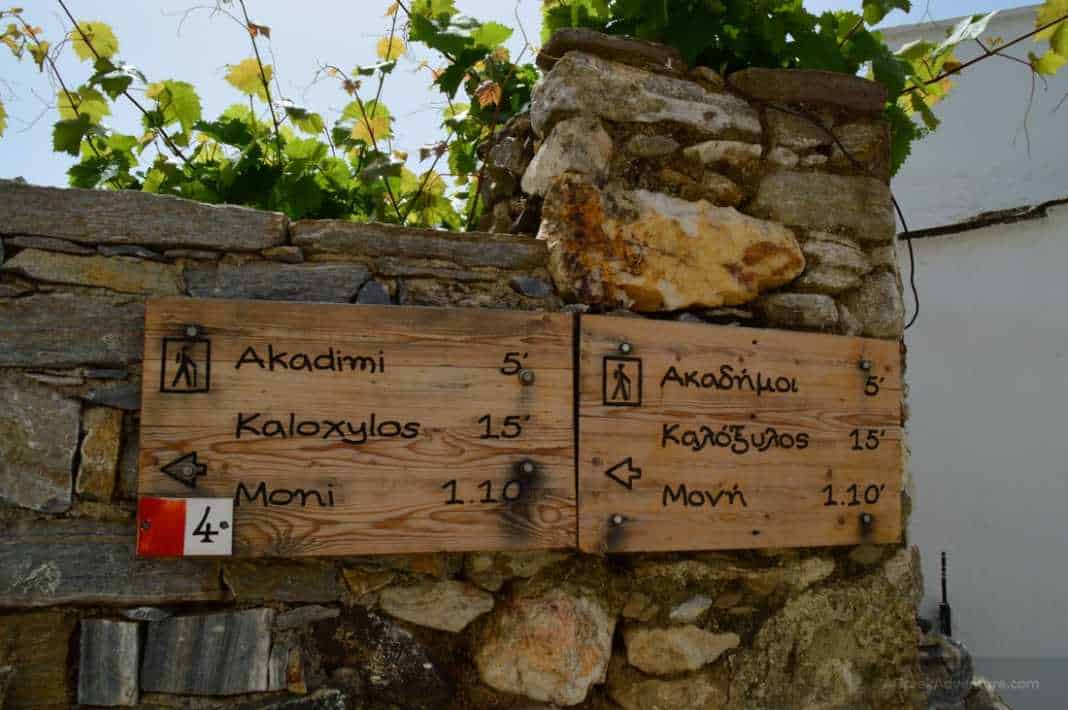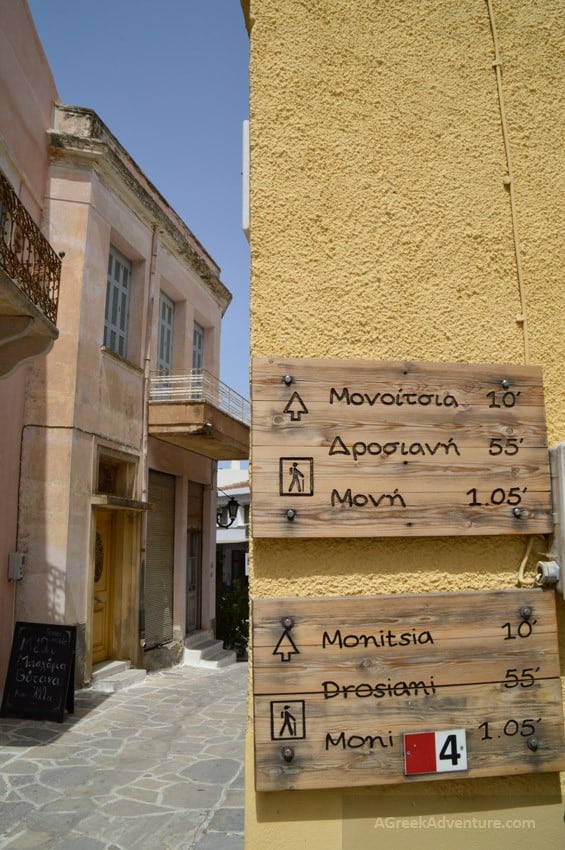 From this point on, a ton of churches make their presence. The area is famous for all these churches. Before these churches the route goes through the village of Chalki. Feel free to read about the many things to experience in Chalki.
Here is the church of Agios Georgios Diasoritis.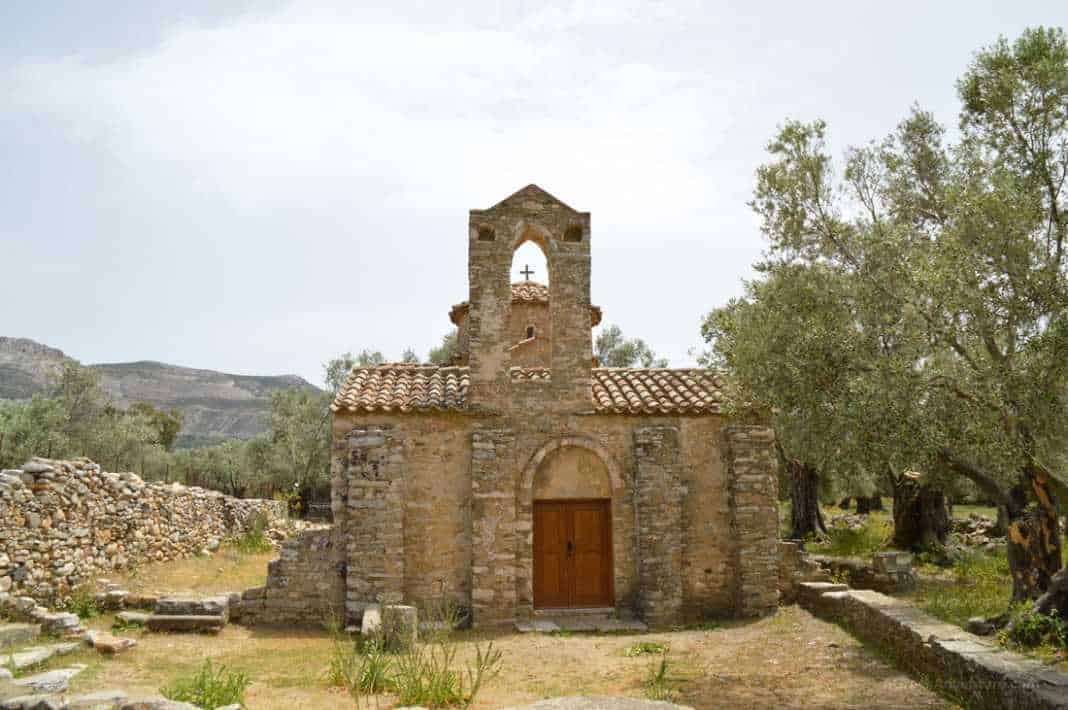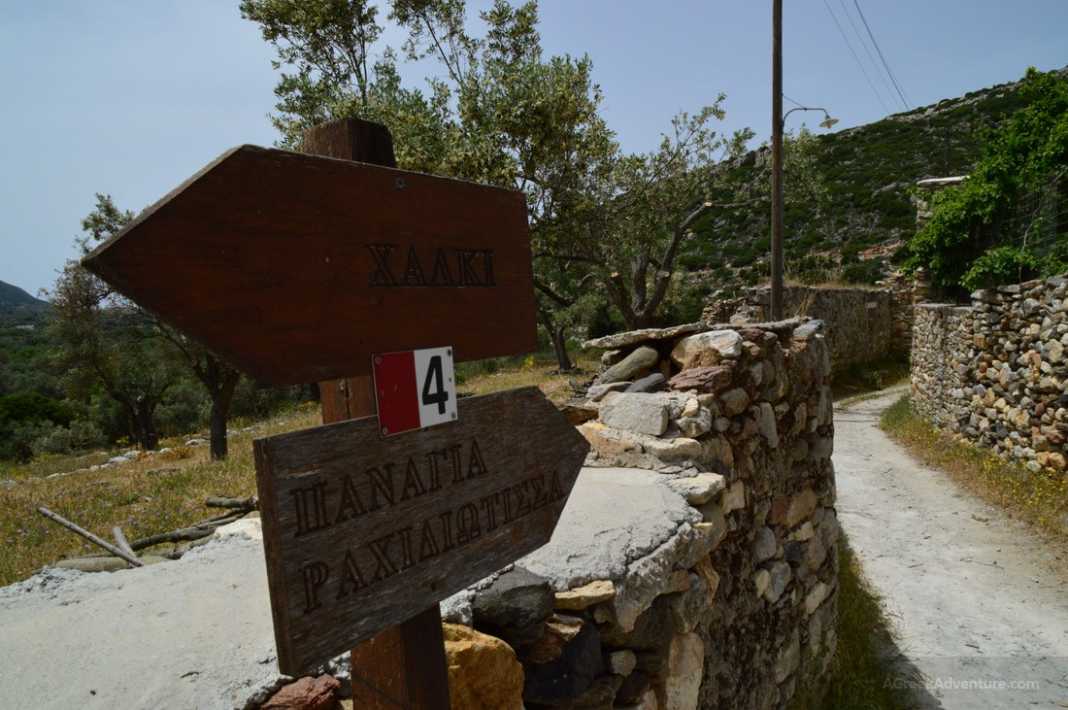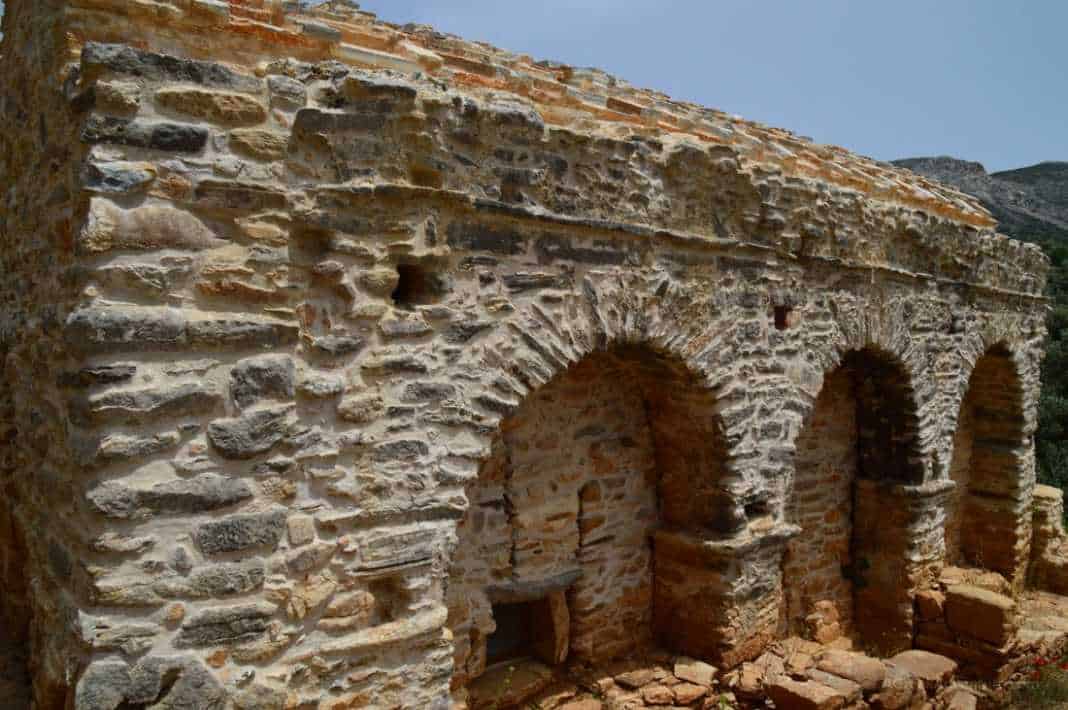 This is the church of Taxiarches at Monoitsia.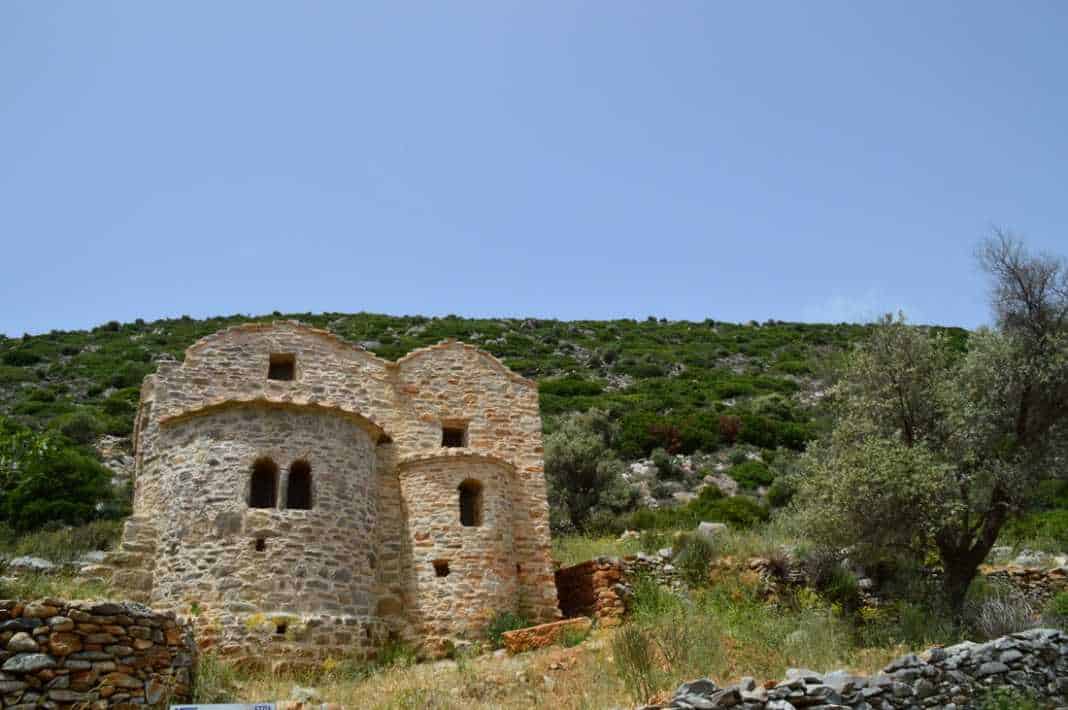 In this place exactly, it was very hot.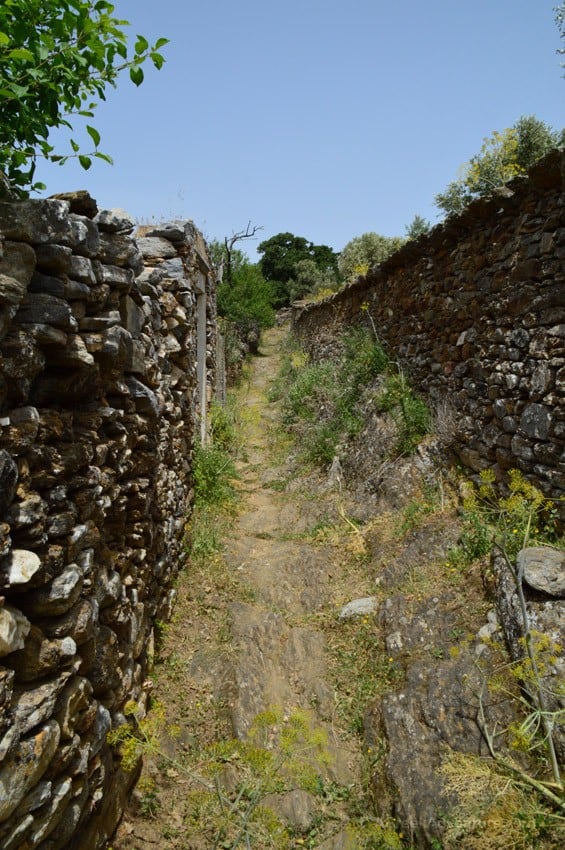 But fortunately this one came after and we had a small break.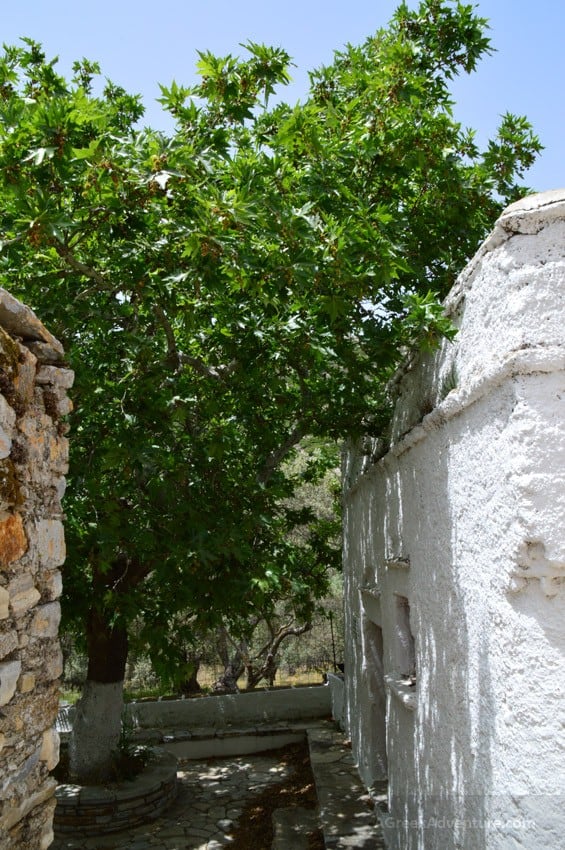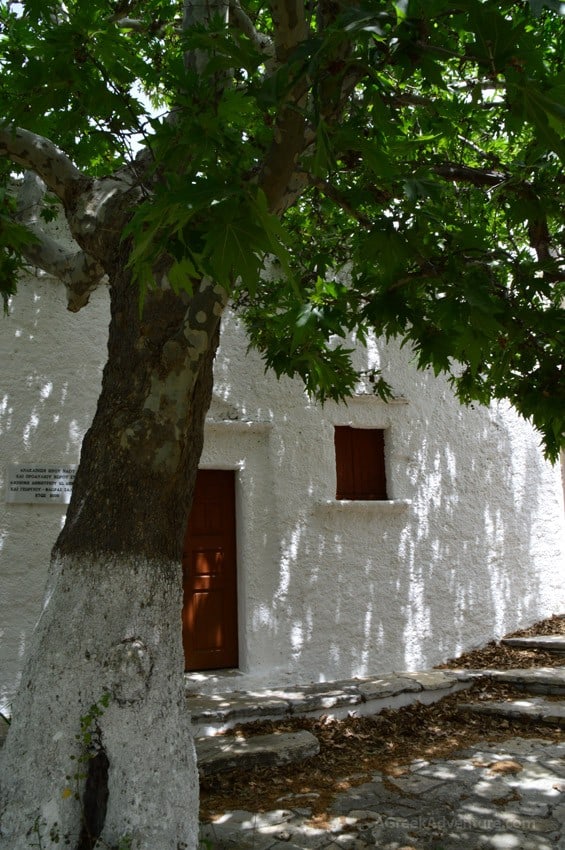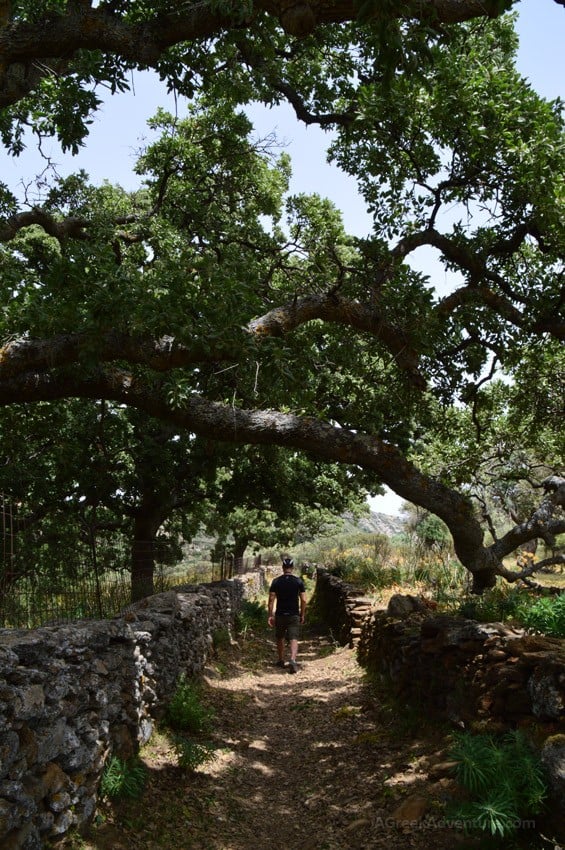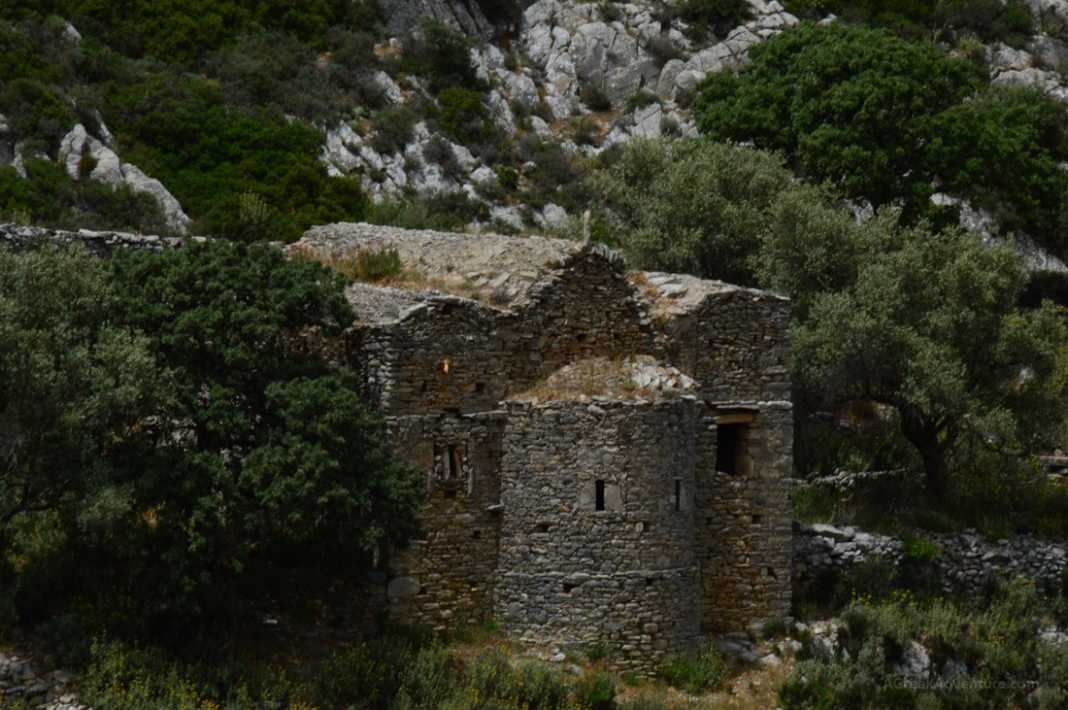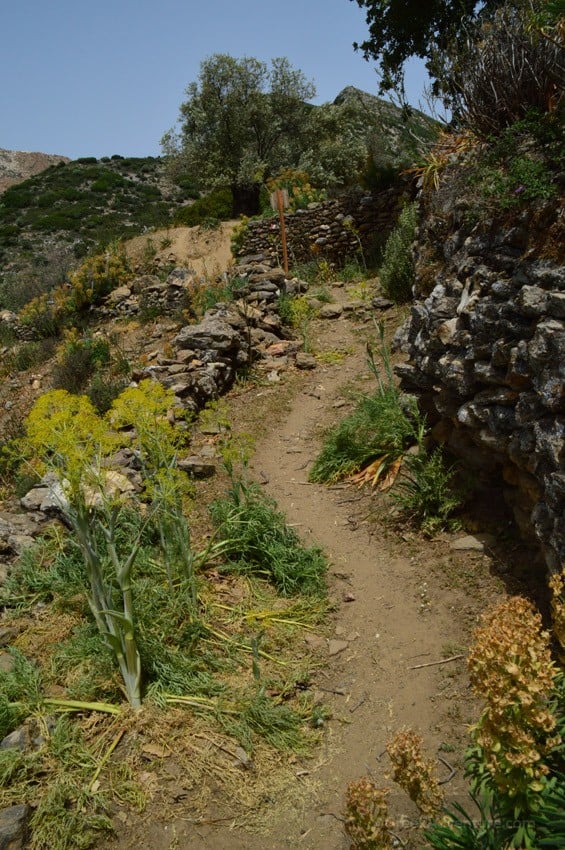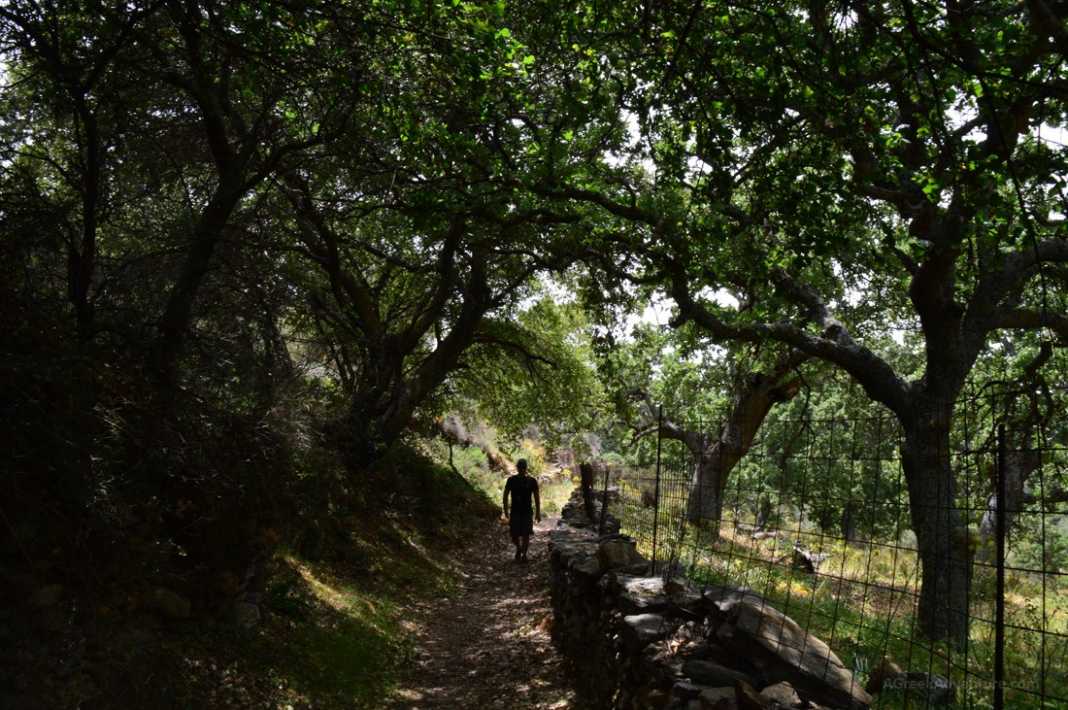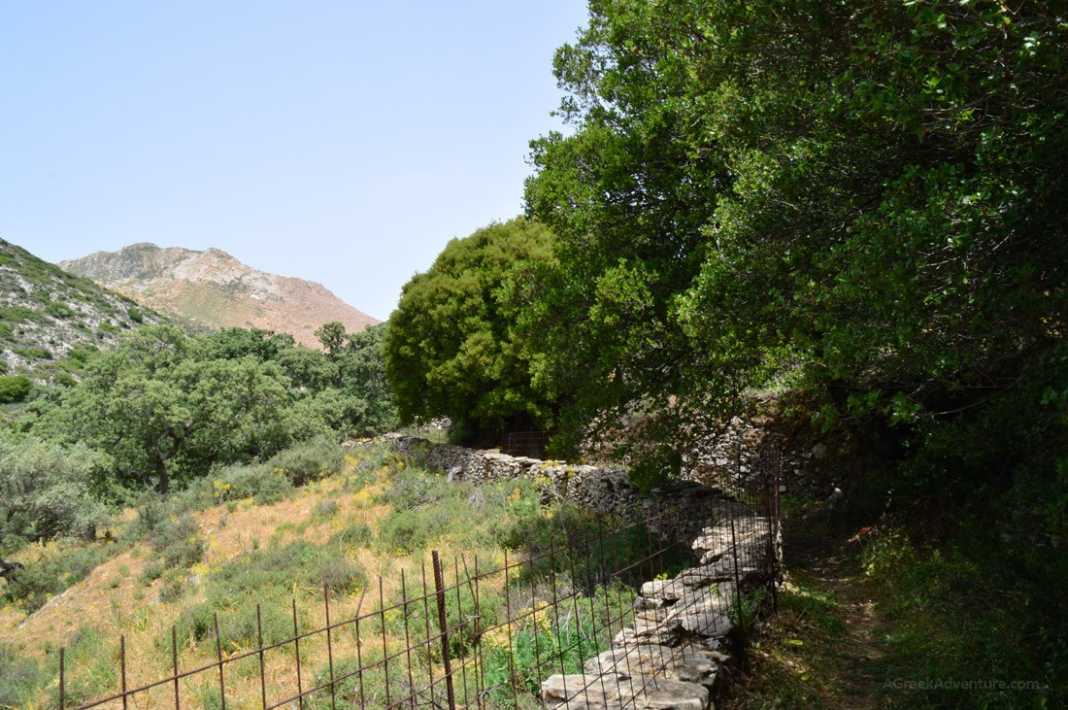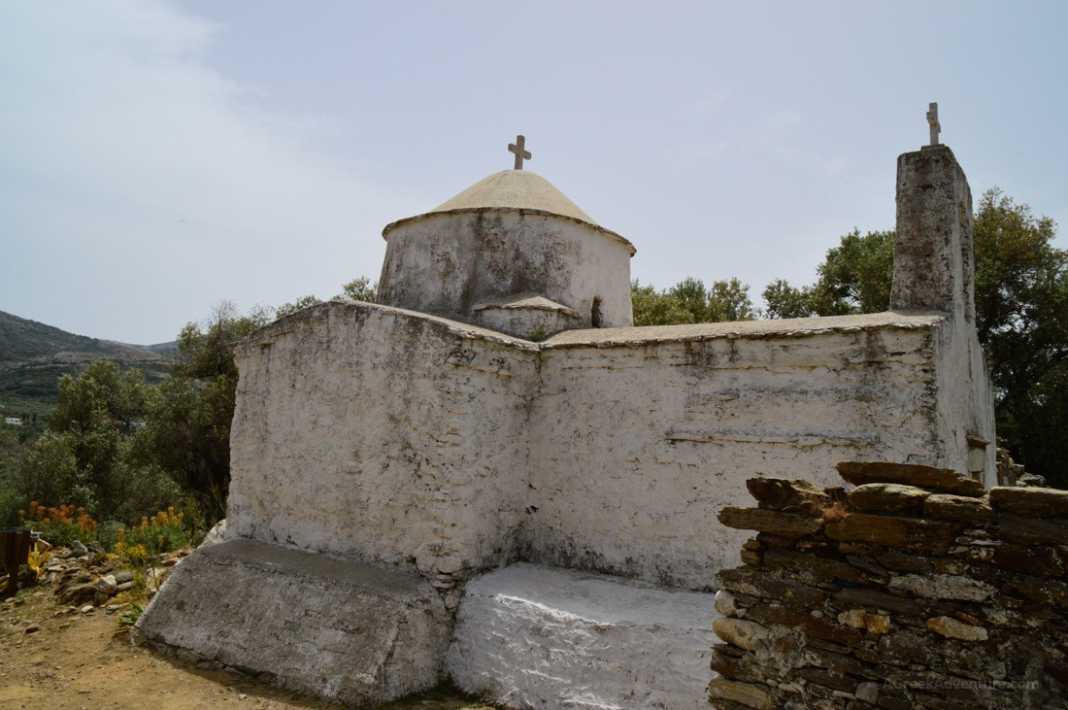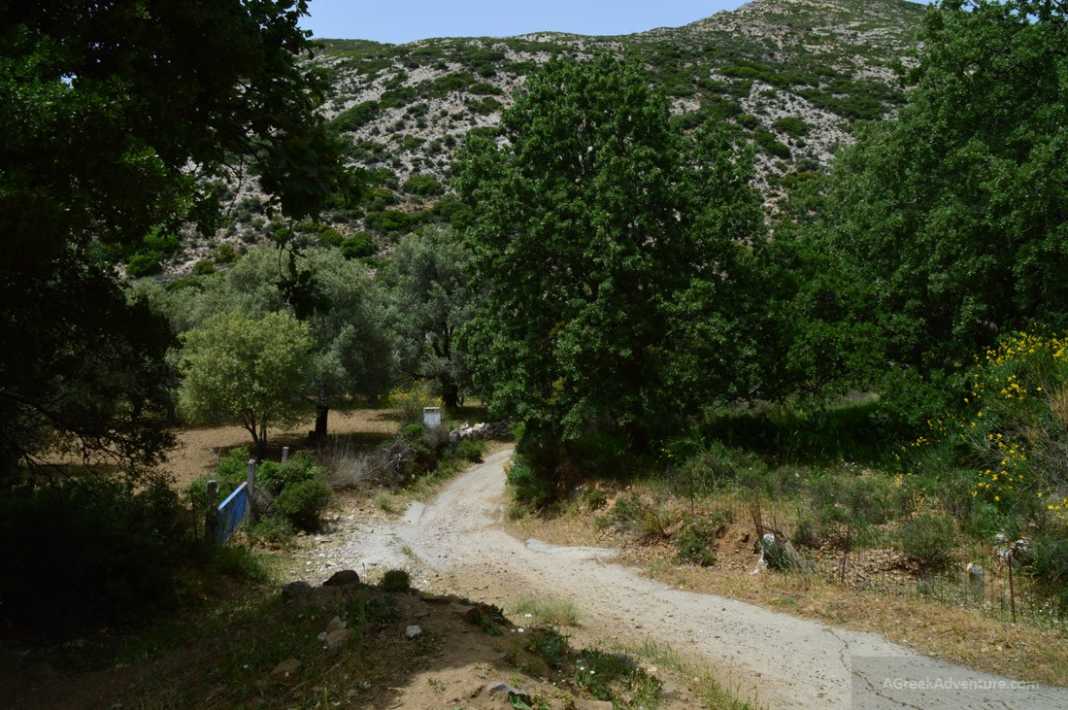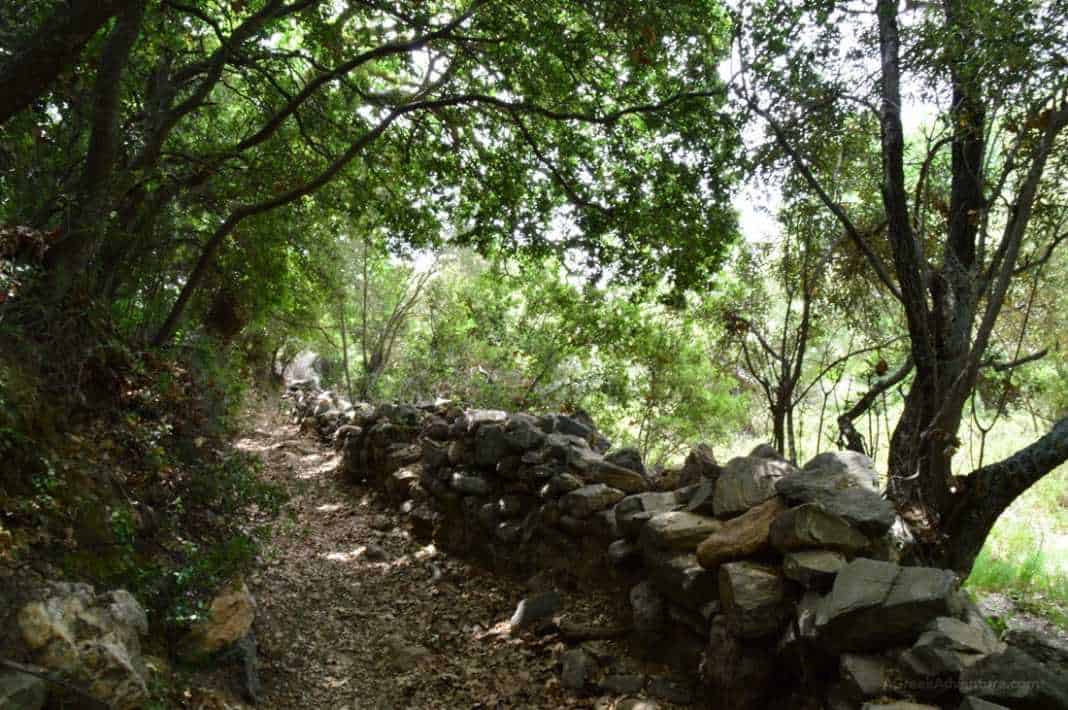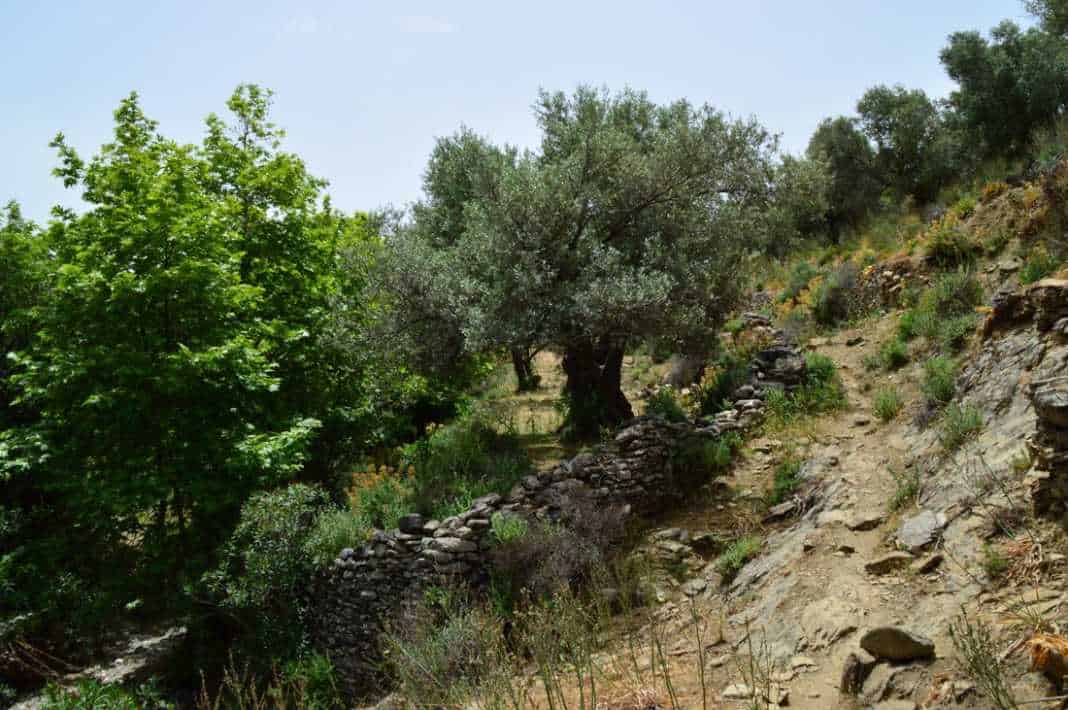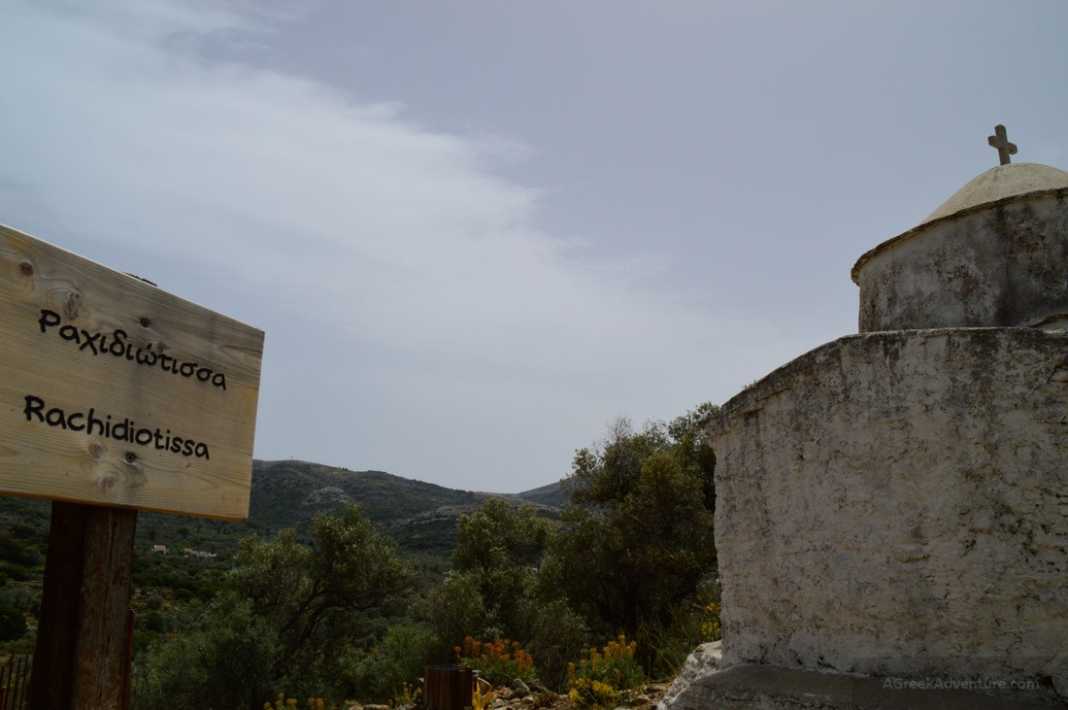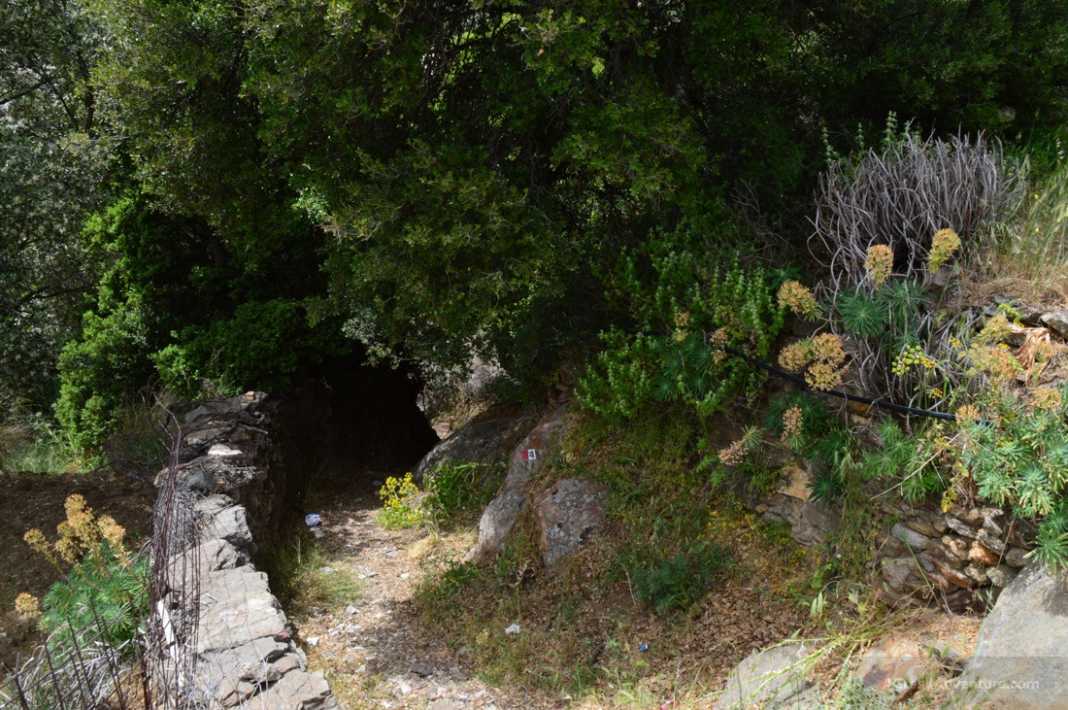 Here we are back to Panagia Drossiani. Drossiani means -in free translation- that what makes you cool. Walking under hot weather for 5 hours, ending up here was what we needed, indeed.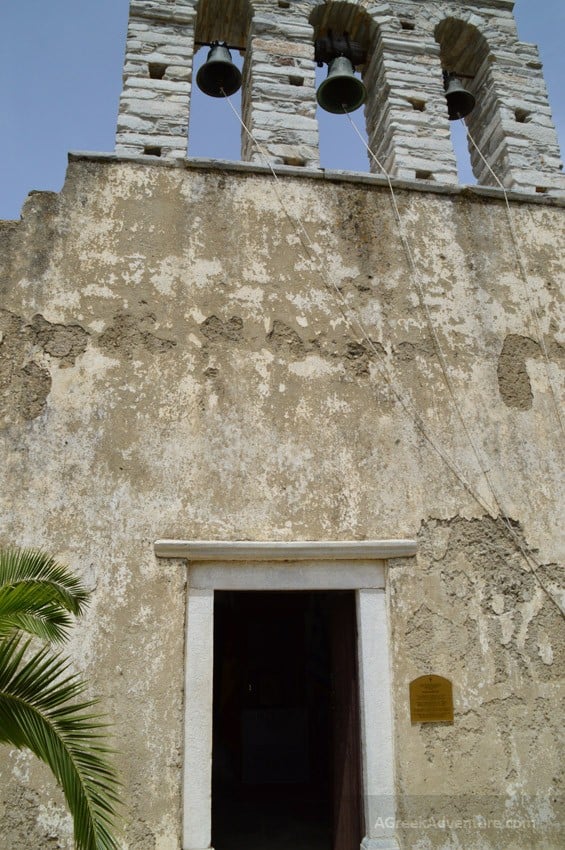 And here is ELaiolithos hotel where we would go to have a shower and get ready for lunch.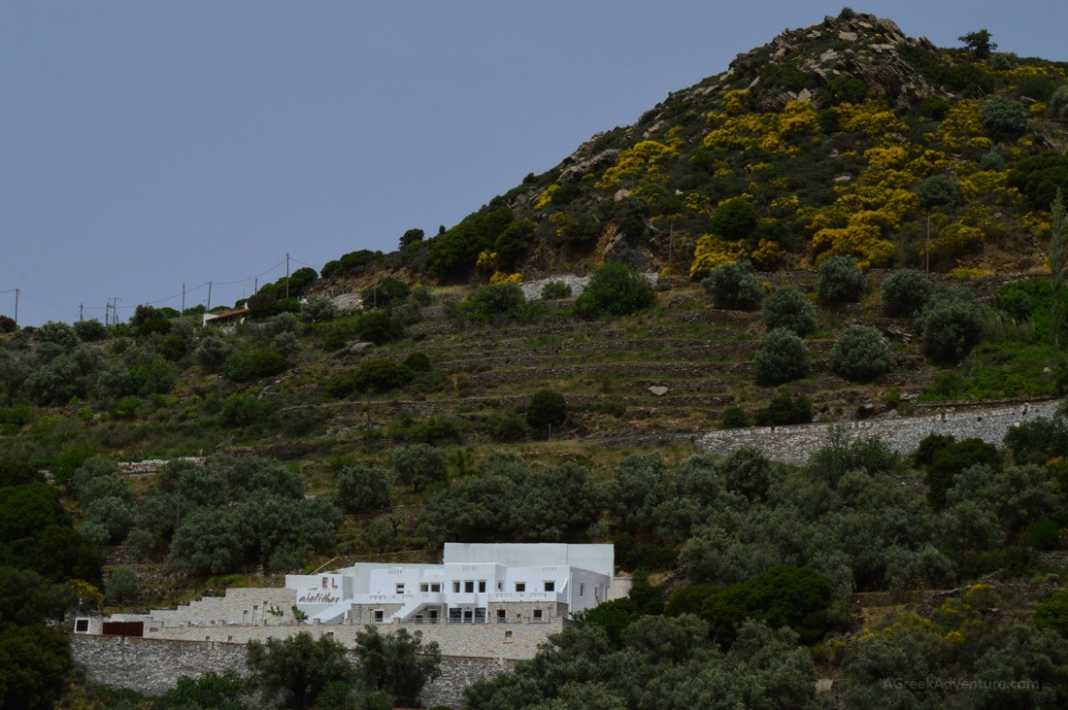 There are even more landmarks along the route but we have posted enough photos already, don't you think? We would like to leave many things for you to discover while hiking Naxos.
Have fun!