It was a pleasant winter Sunday. Chilly but with that amazing Greek sunshine. A perfect day to go for hiking at Greek mountains. This time we packed for Kithaironas.
We had recently discovered a new group, organizing hiking trips in various places of Greece. One of them was near Athens, near the village of Villia. Villia is also close to Porto Germeno. A by-the-sea village, also well known for summer vacations.
After doing some research about the "Travelers" group, we decided to give it a try. It proved to be a good choice. Actually it was an excellent choice, since the organizers provided transportation (back and forth) the location in a very sensible fee (20 euro).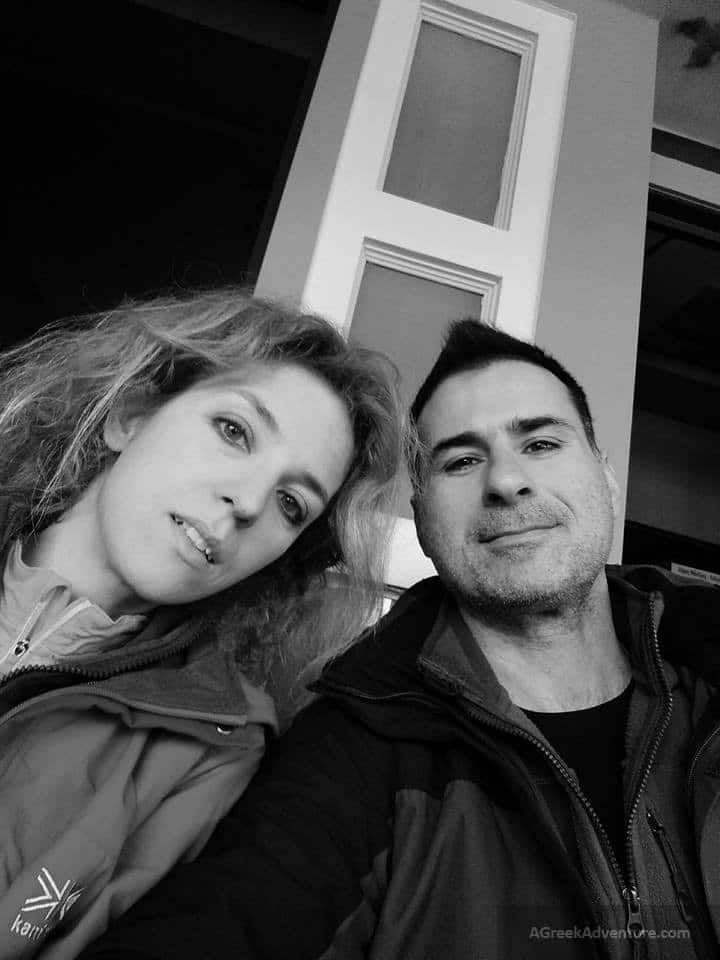 With "Travelers" (Taksideftes in Greek) was like just fun along with the feeling that you are safe to enjoy a great hiking trip. Our team captain/guide, Costas, was very experienced and it was obvious. This combination is what you need to hike through Greek mountains.
Before starting our hiking we had a nice early morning Greek coffee at Villia, along with some cheese pie and a raisin cake. Delicious. Check this article for more delicious Greek food. Maybe this one too. And why not this one also?
Climbing up the Greek mountain of Kithaironas
The team gathered up and so we started walking. We would hike along the ridge of Kithaironas mountain. Α total route of 4.5 hours with another 30 minutes of breaks in total. The top of Elatia is at 1409 mt. That was our goal.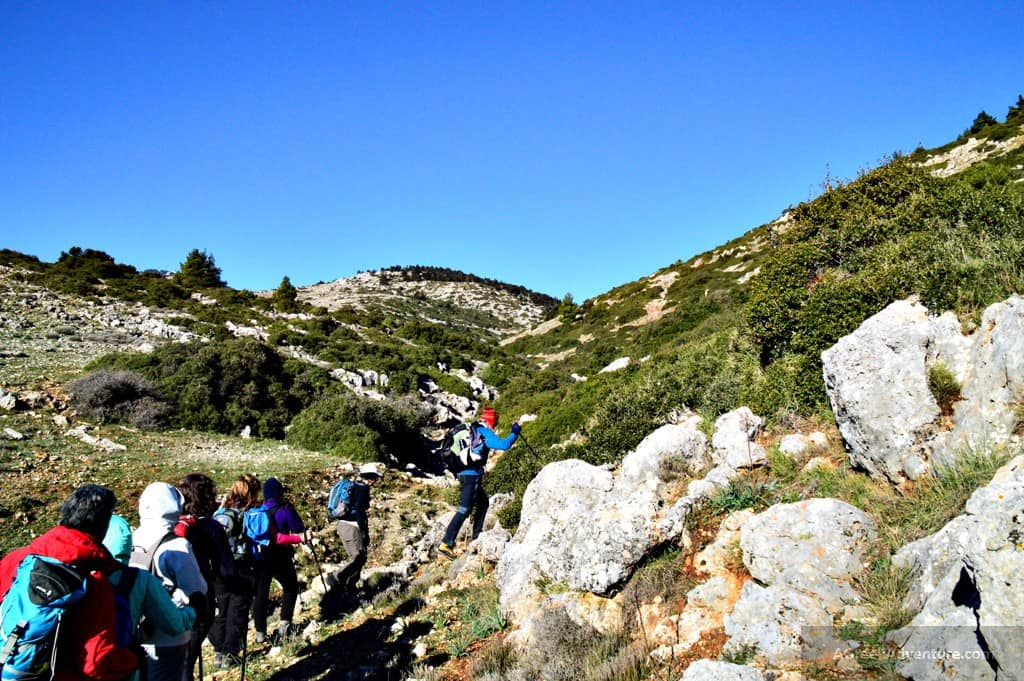 As we moved up, view was getting even better.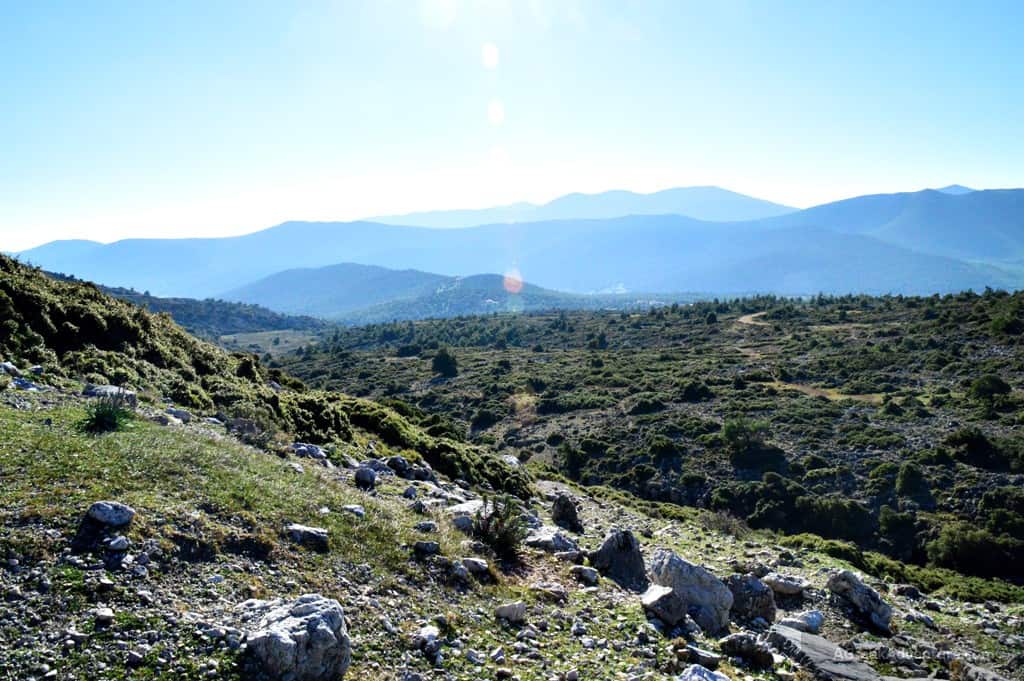 I love that mountain green.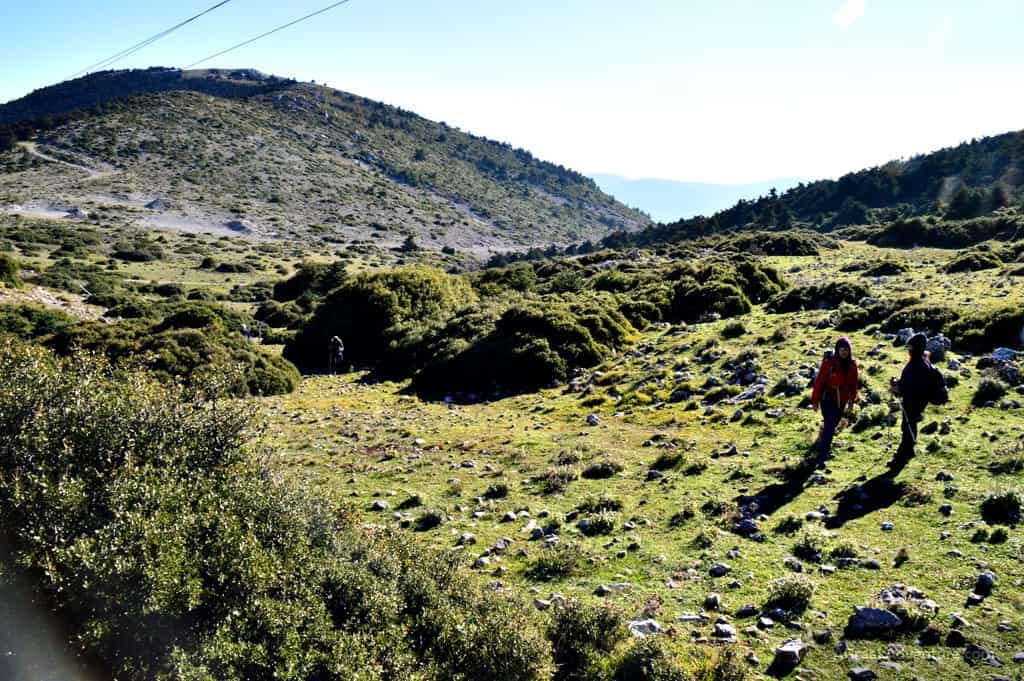 At one of our breaks (very few ones) Marilena and Costas were discussing about the route, and sharing experiences from other hiking trips around Greece.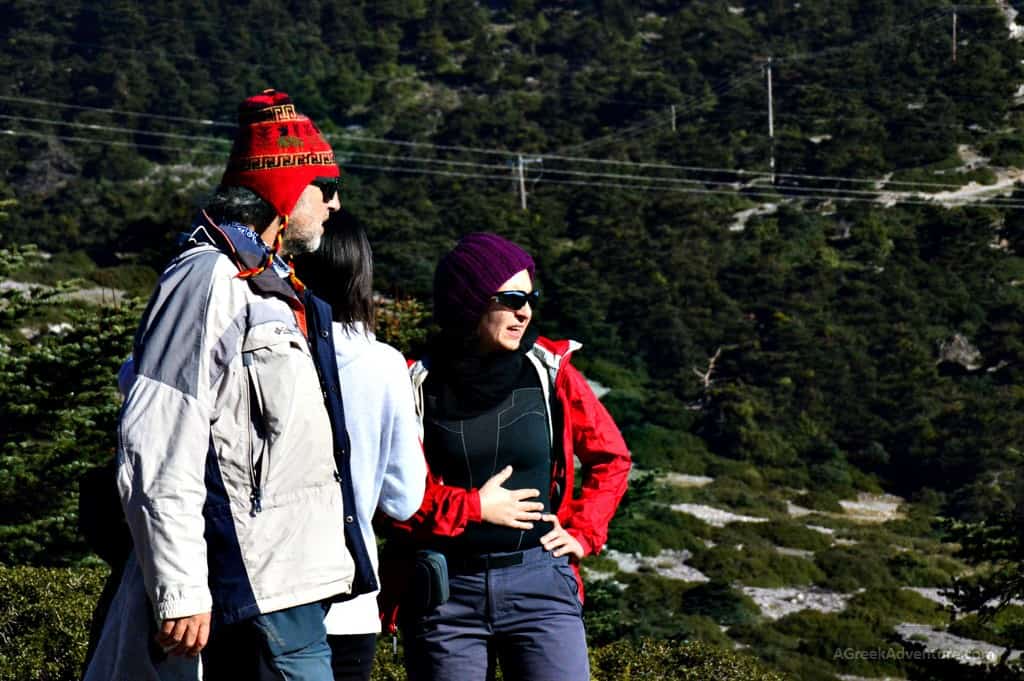 While Maria was trying to balance cameras, snacks, clothing and …wind.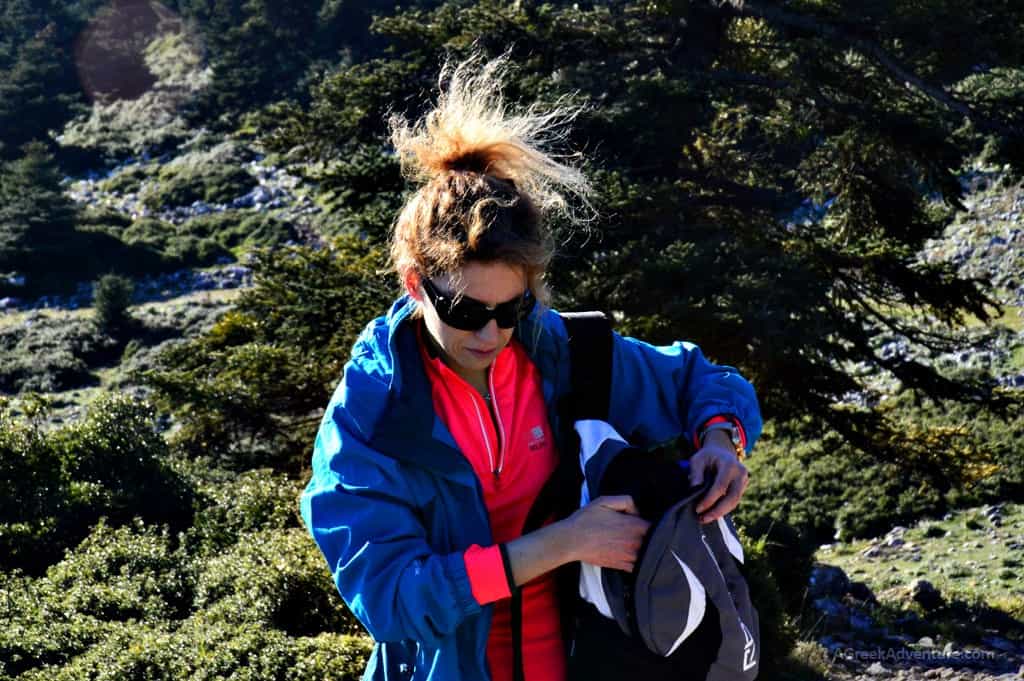 Look at all of us nicely lined up. Going higher…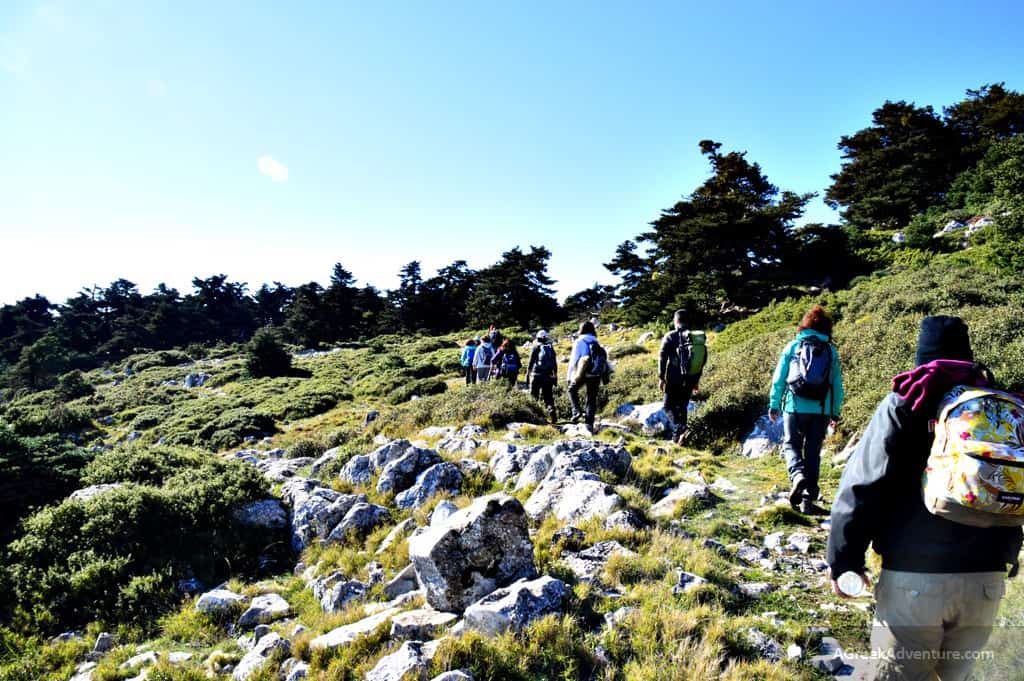 Very relaxing view, right? Wait… it gets even better.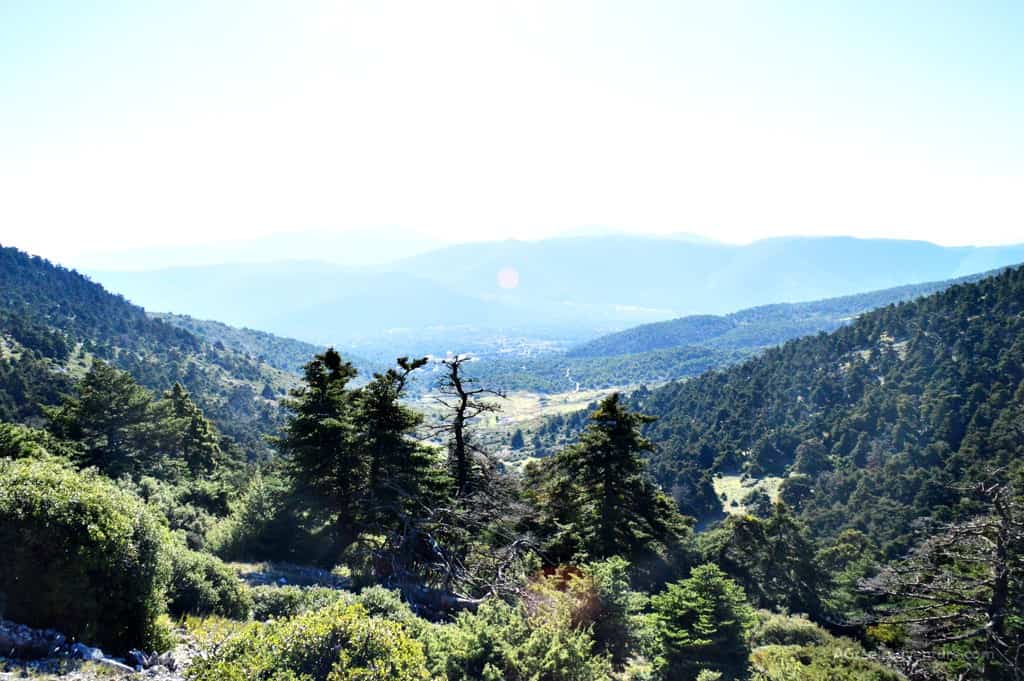 Like this one where you see the valley of Plataies (the place where another clash with Persians took place, if you have read ancienty history of Greece).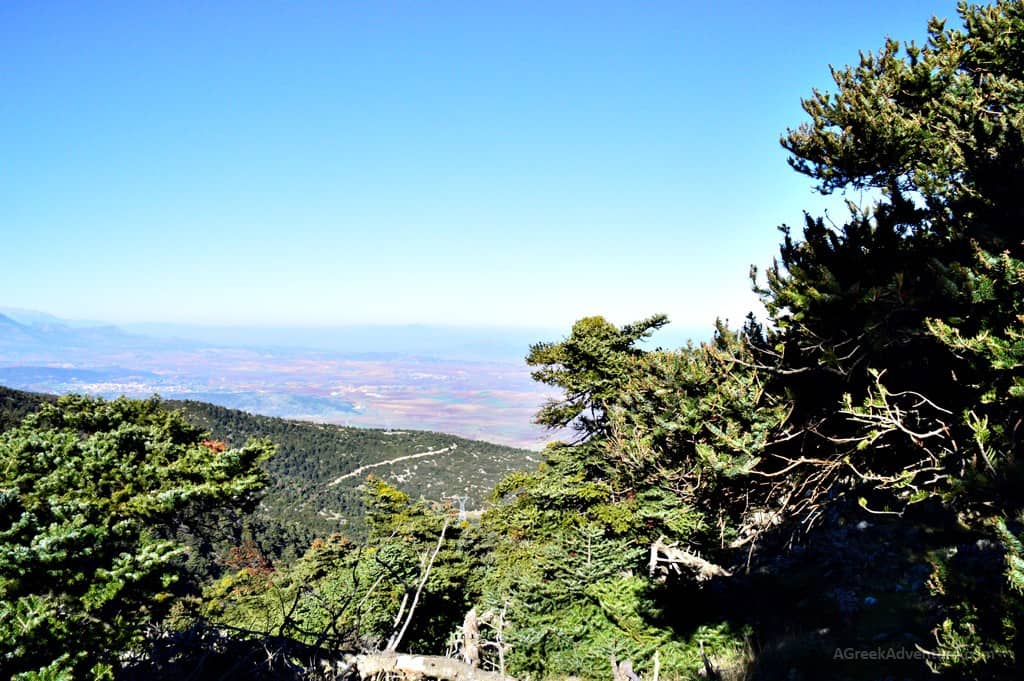 Then we walked into the forest, where snow would reveal its presence soon.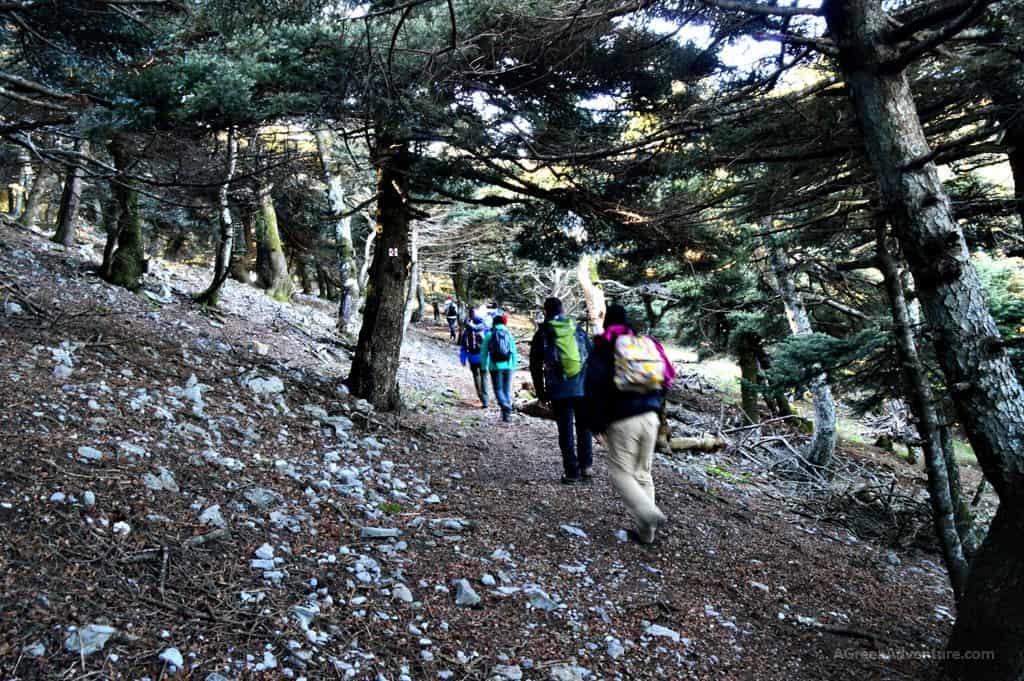 It was time for a short break. Some went for a quick visit to the shelter…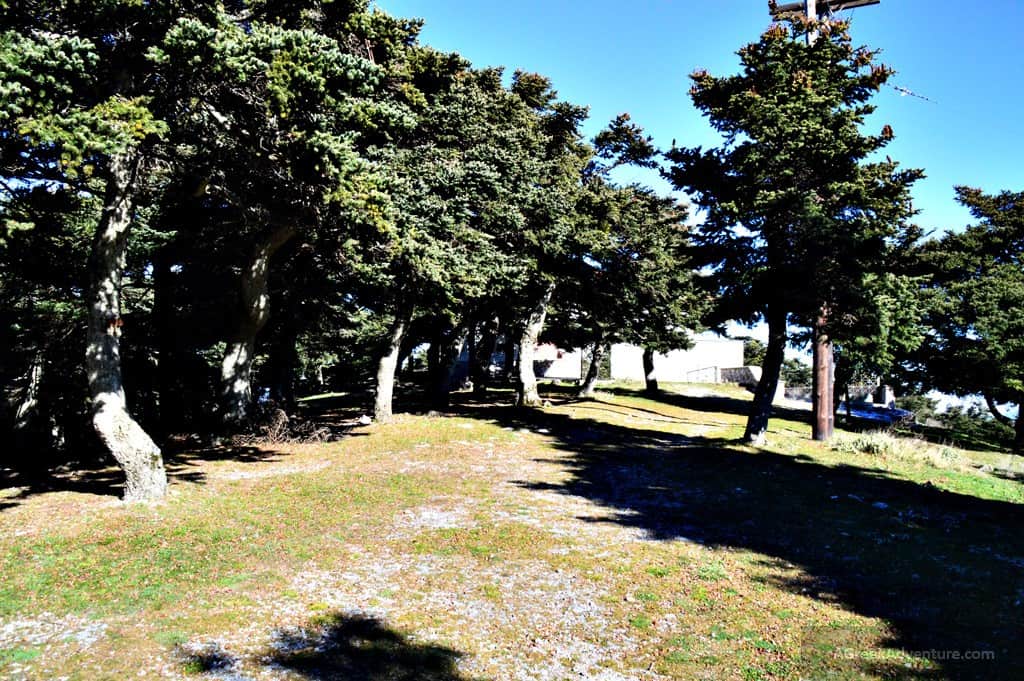 … while others had a discussion with Costas about proper technical equipment while hiking, how to walk(!), how to rest and the importance of nutrition, hydration along with rythm and… proper breathing.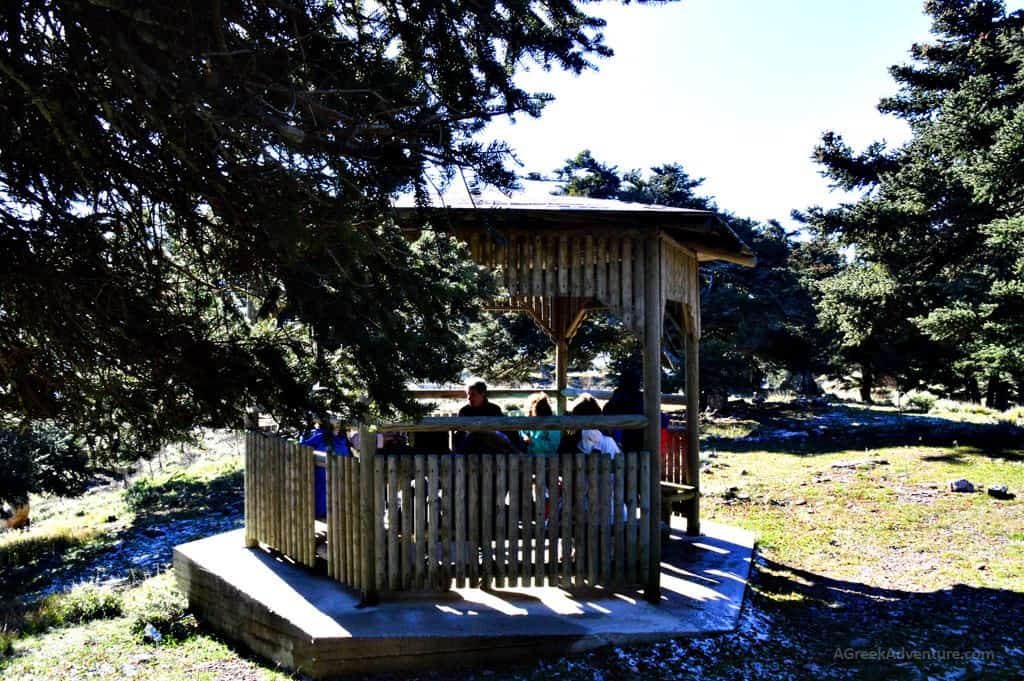 After that short break we started moving again… And there was the snow!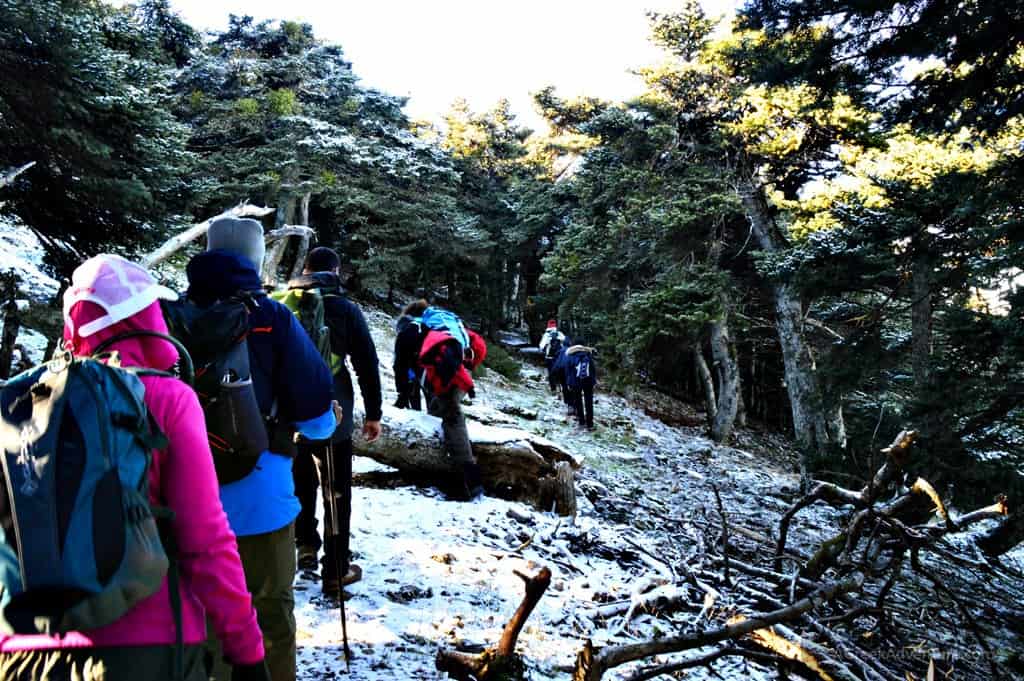 …and getting colder… and quieter…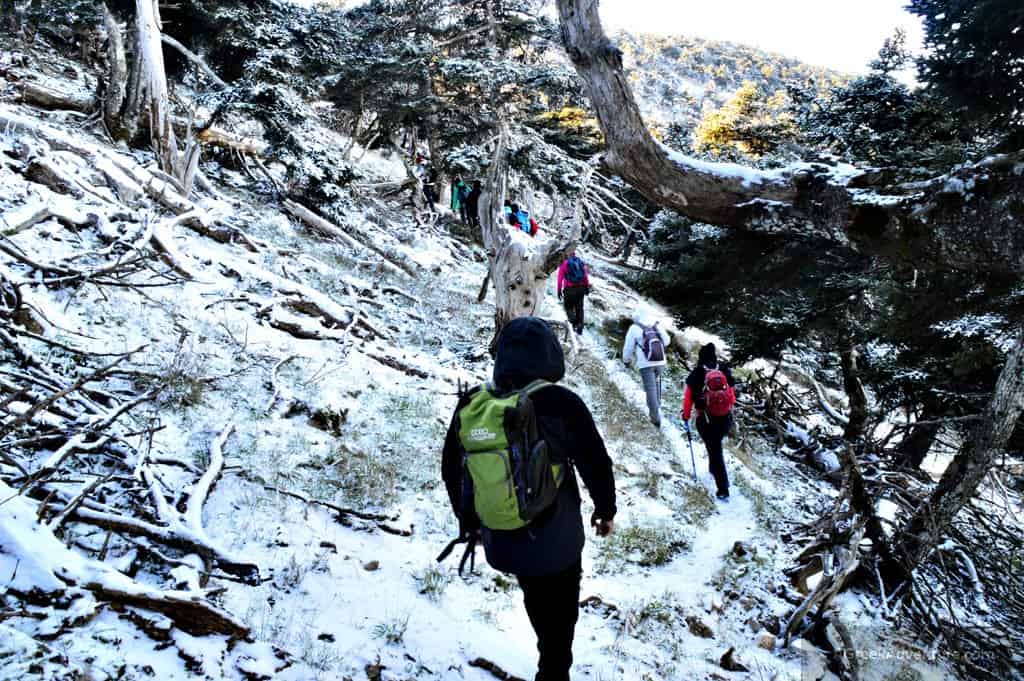 We had to watch our step…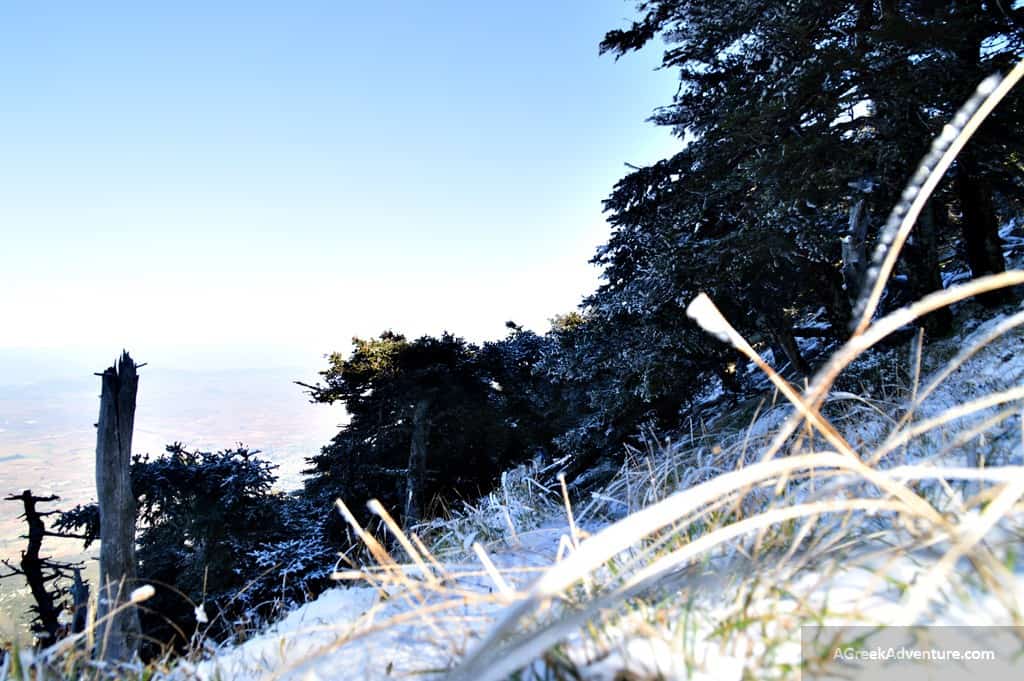 And we had not to stray away. An easy thing to happen while you admire the scenery.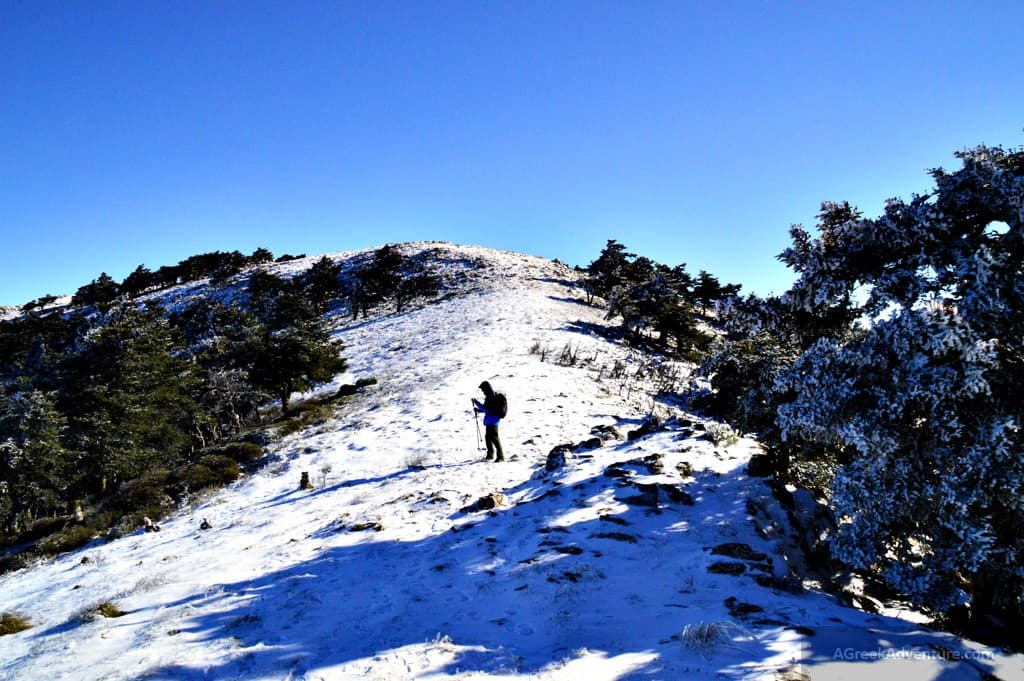 We were feeling empowered and relaxing at the same time moving from top to top.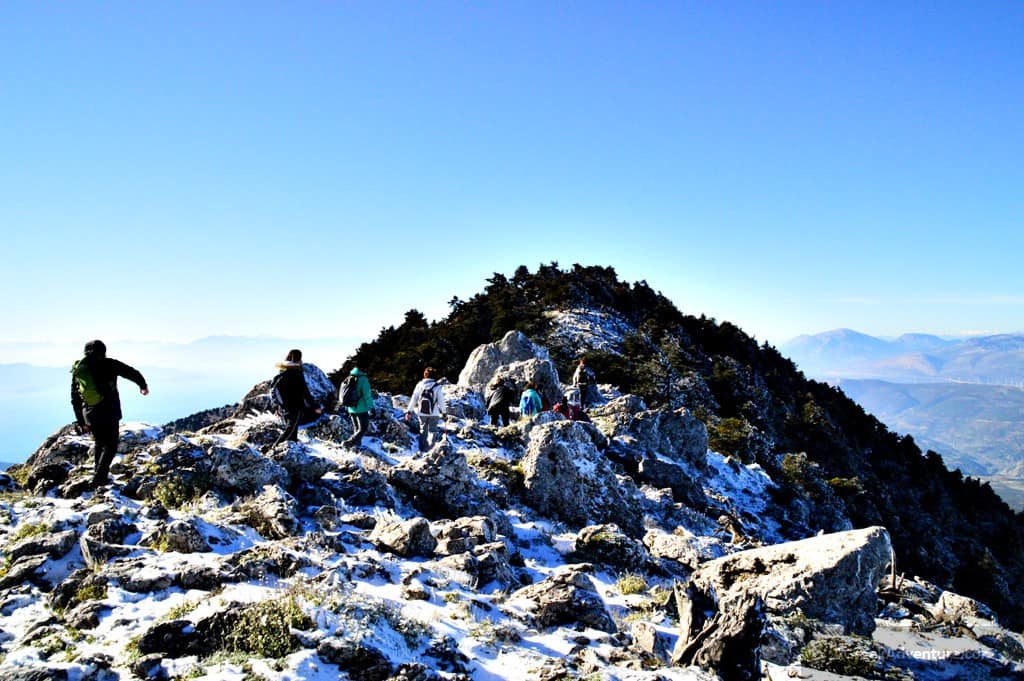 Going down just to discover another challenge ahead!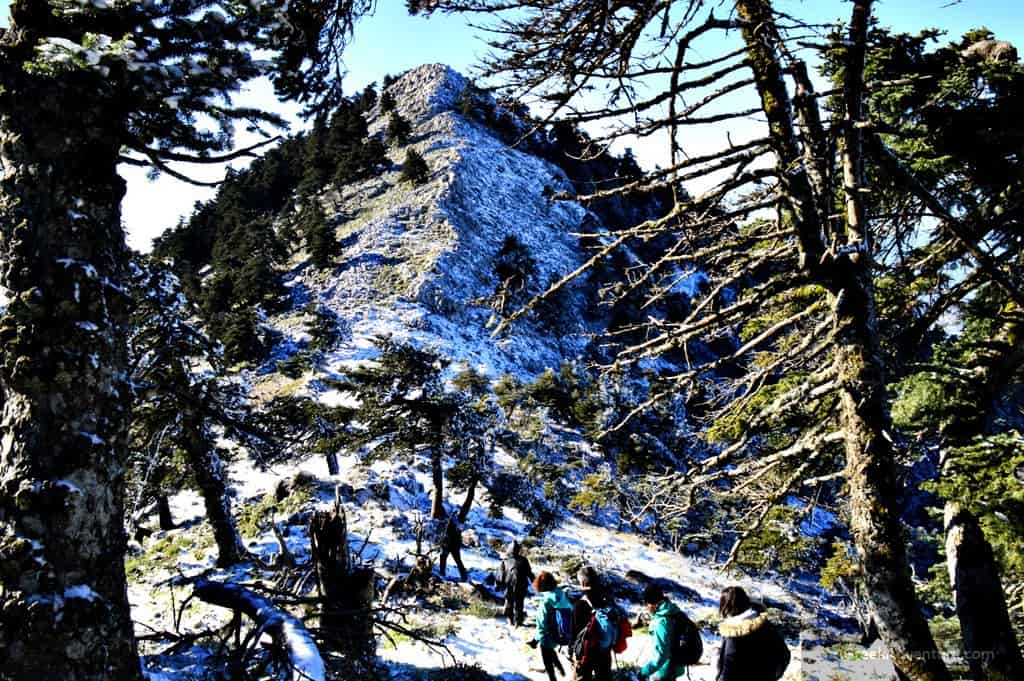 Stopping to admire the view.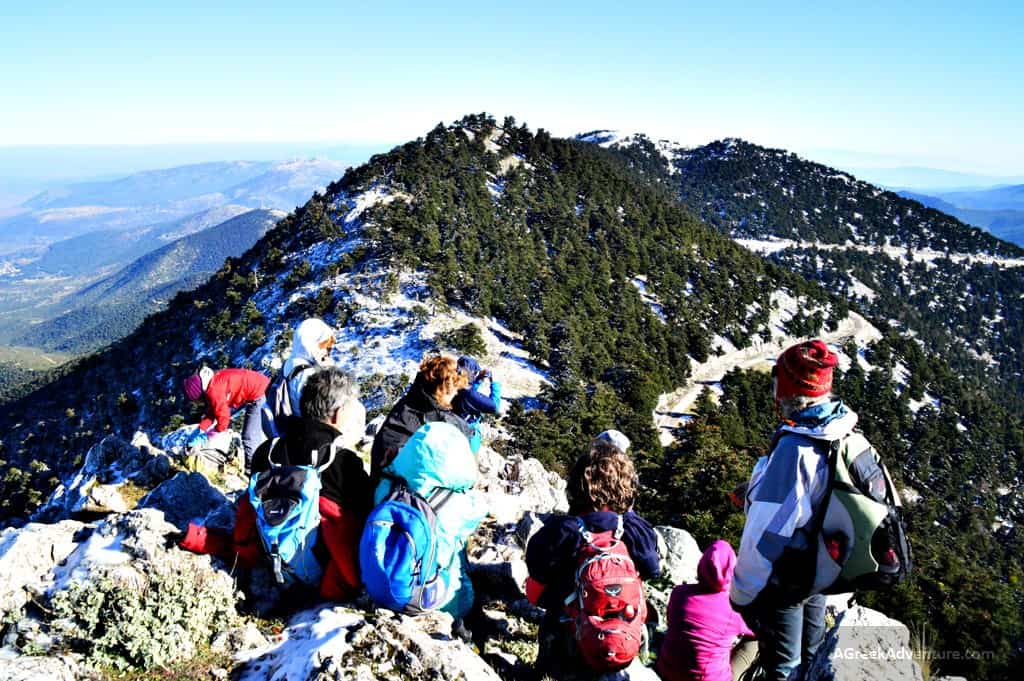 Gazing at the magnificent light of Greece.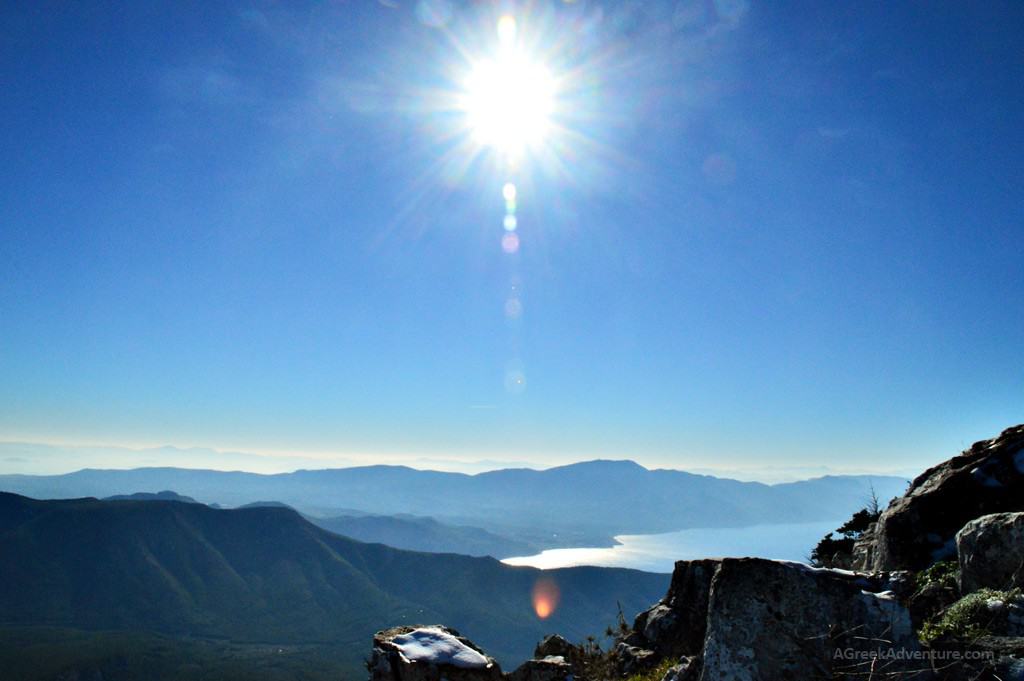 Reflecting at the meaning of life and greatness of nature.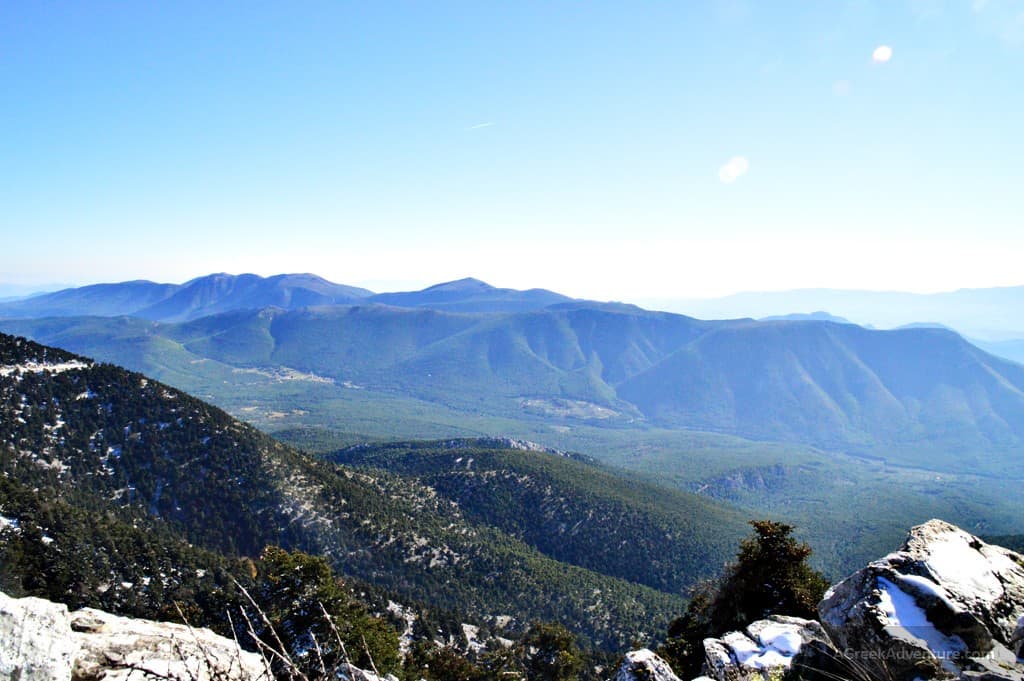 And finally meeting the goal!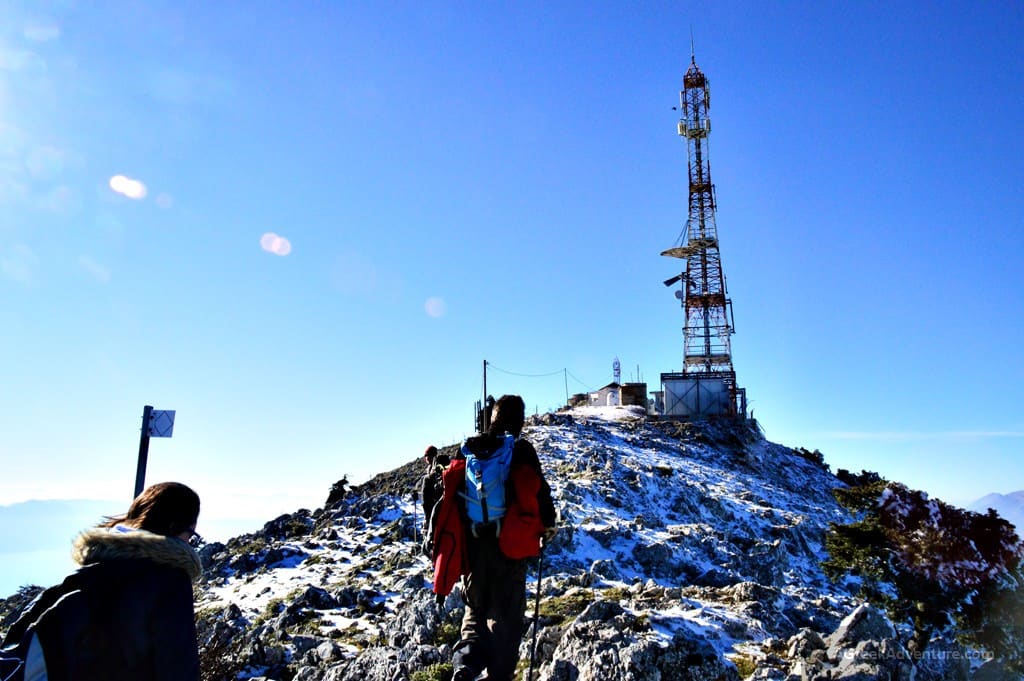 Just to gaze at another miracle on the other side.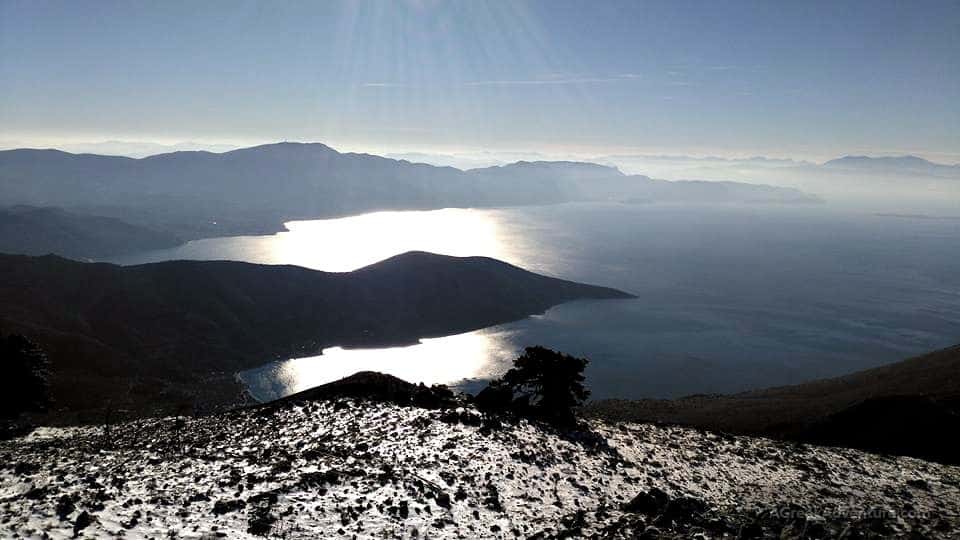 So, another great hiking at Greek mountains ended up, leaving us with blissful feelings and a sense of fulfillment.
Getting ready for your next hiking trip… Now where this will be?