We really enjoyed the gorges of Crete. As you know, from our other stories, when there is a gorge (or an opportunity for hiking and trekking) we would grab it and we would definitely go to walk through its route.
During our stay in Crete (you can read about it here) we combined hiking just with gorges. We did 3 of them. Here is one of the gorges of Crete, named Pefki.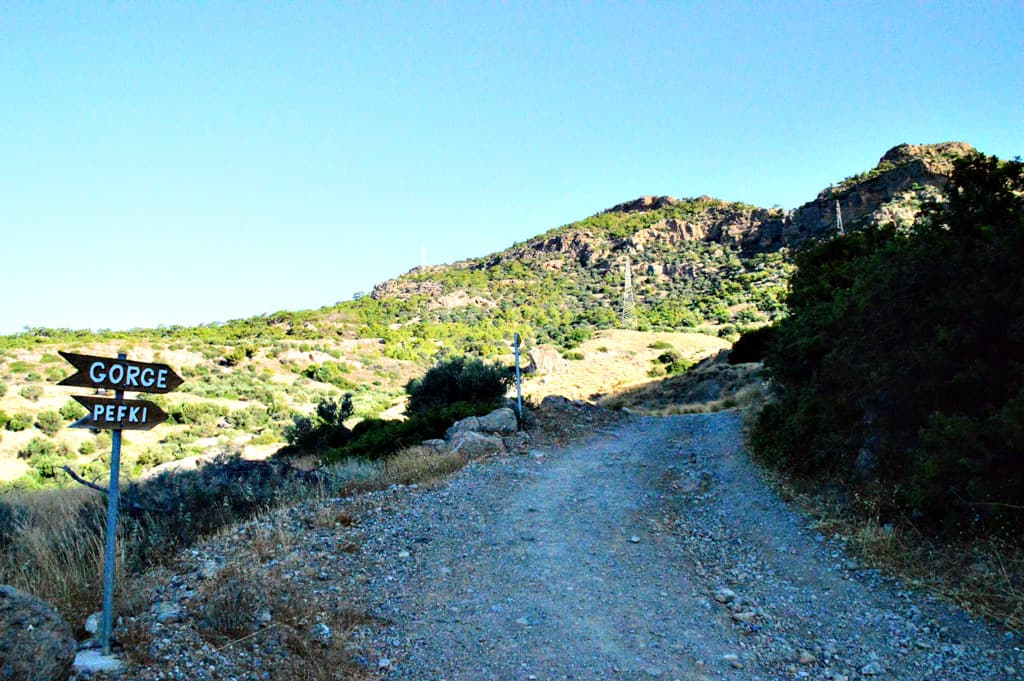 We suggest to do this route either early at morning and end up in the village of Pefki to get some breakfast along with a tasty Greek coffee or at the afternoon and combine it with dinner.
Where is Pefki gorge
Have you read about us staying at this 300 years old traditional house in Aspros Potamos and the yummy tavern of Piperia at Pefki? This is the Pefki village we are talking about.
The gorge entrance is at 5 minutes walking time from Aspros Potamos. You just walk that much and you will see the signs that point to the gorge entrance.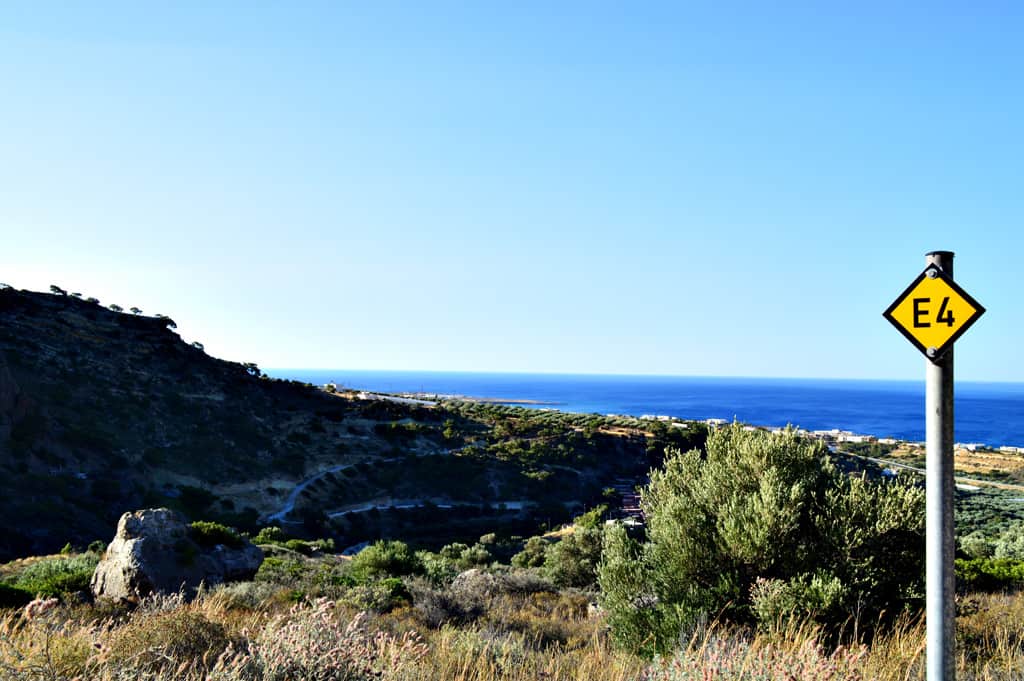 To be accurate, that is not the exact gorge entrance. This is a dirt road leading to the gorge entrance.

The route towards Pefki, and back
The route until the gorge entrance is smooth (bit of uphill, but easy). With a steady relaxed pace you will do it in around 1.30 hours (from dirt road starting point, up to the village of Pefki where the gorge ends).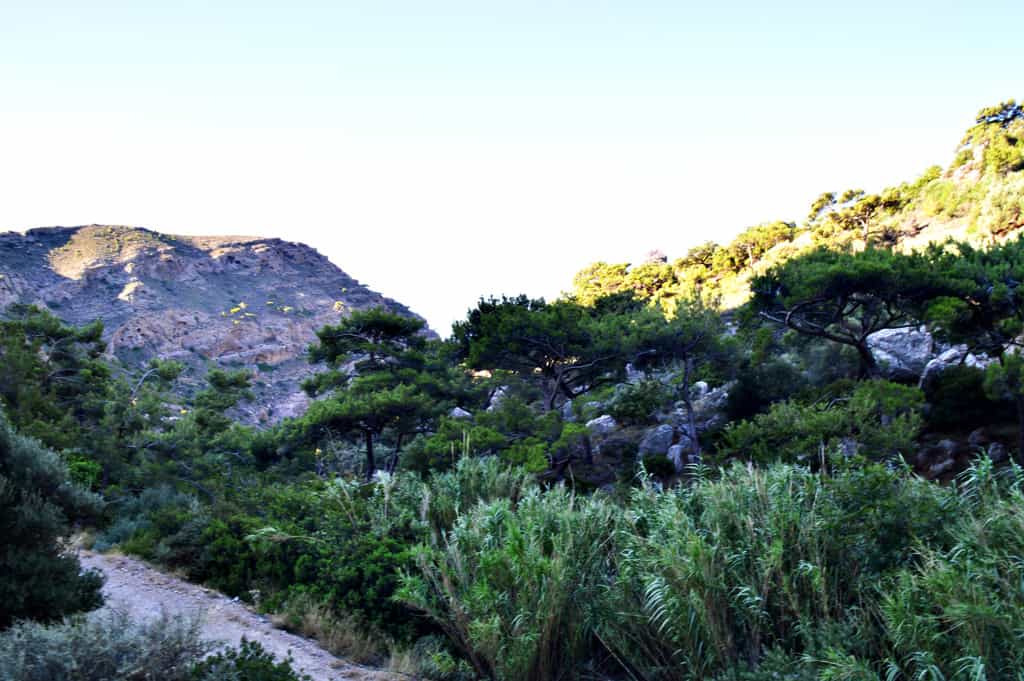 Add another 40-45 minutes to return.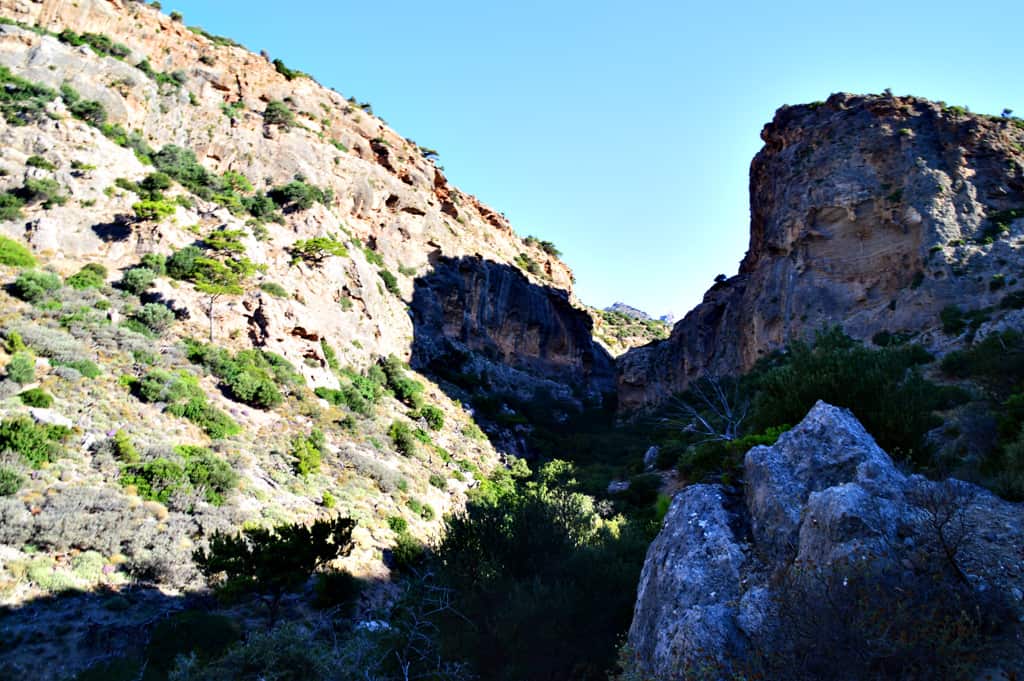 Along the route, things are very quiet.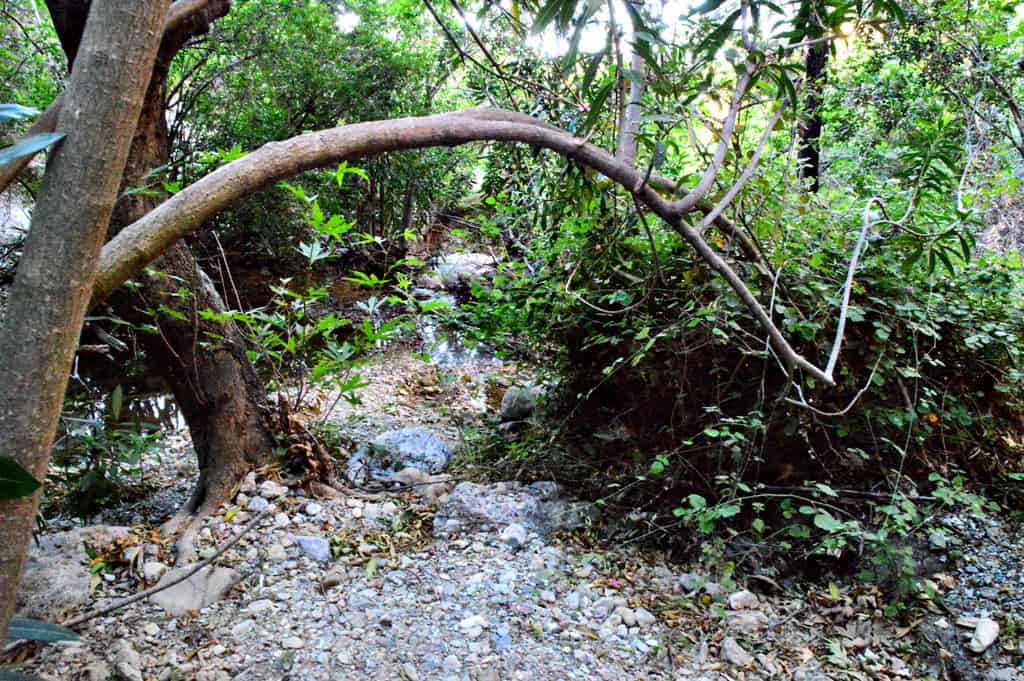 You will meet water streams and some waterfalls.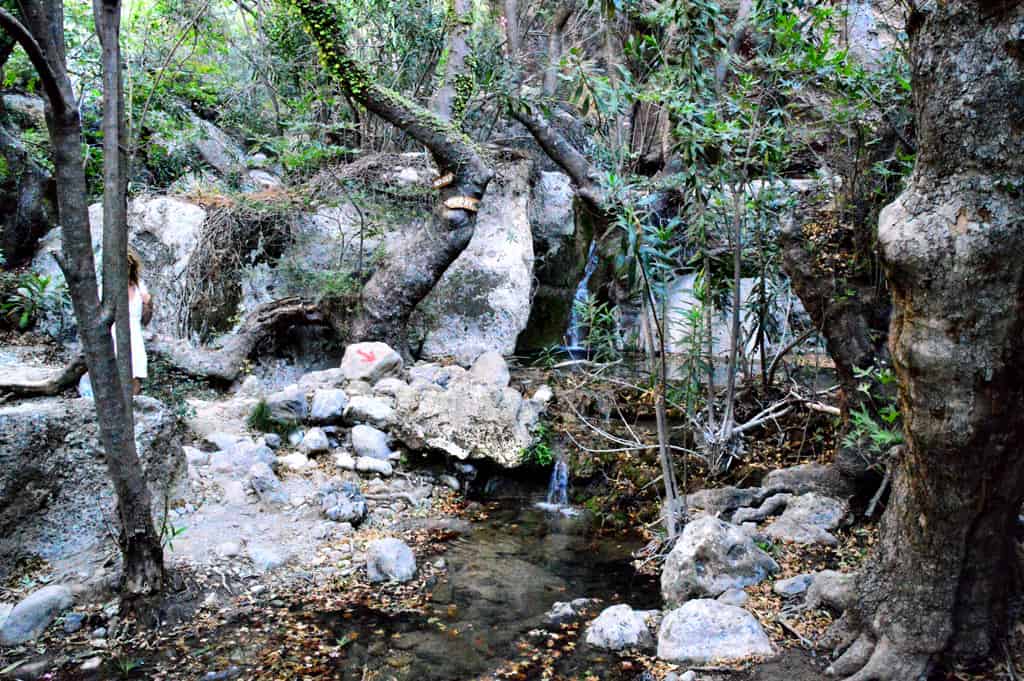 A big part of it is in the shade, which is needed since it is uphill and the weather in Crete (mid-July) is rather hot.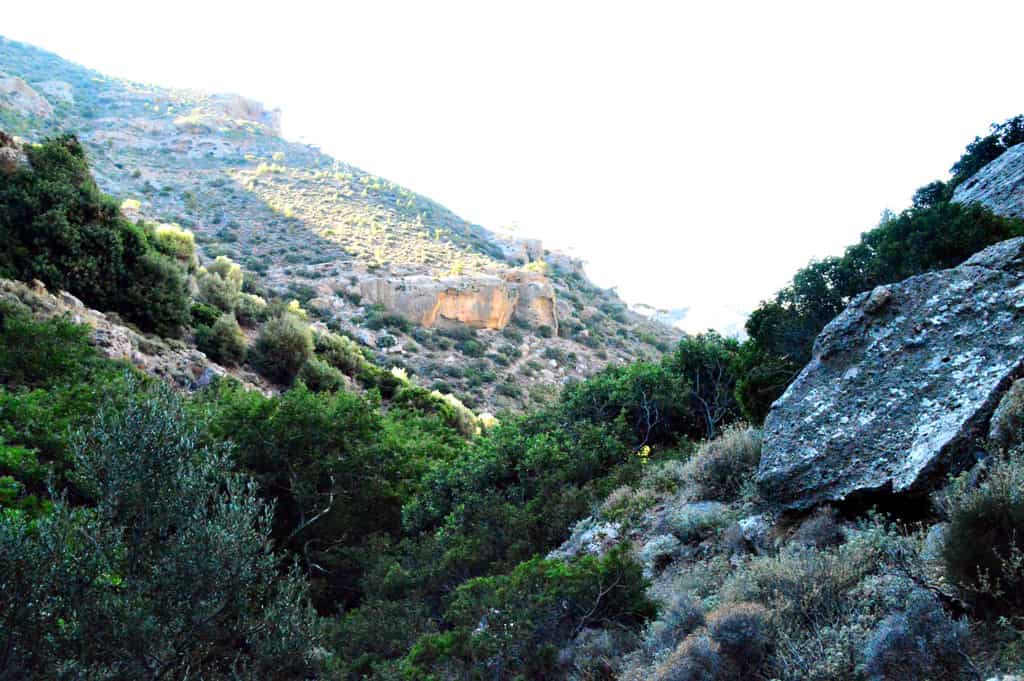 The signage is very good and you cannot get lost. Perhaps, you will get a bit puzzled at some points, but definitely not lost!
And after a few more minutes, here is the village of Pefki.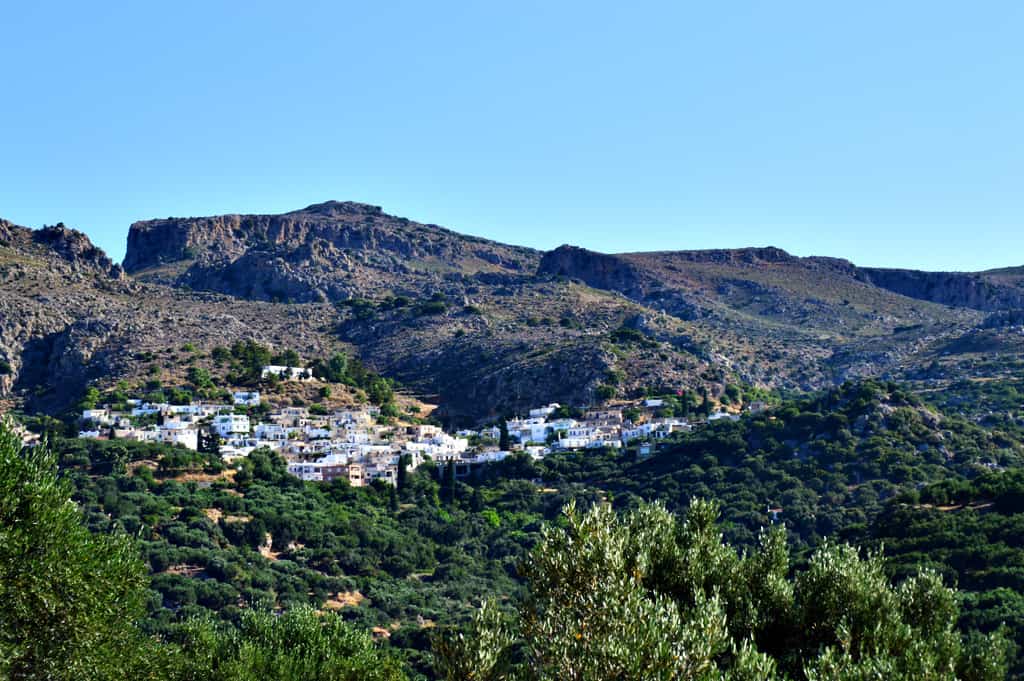 Many take the path in the opposite way.
They start from Pefki and near the exit or midway, they take the signs towards Makris Gialos village and beach.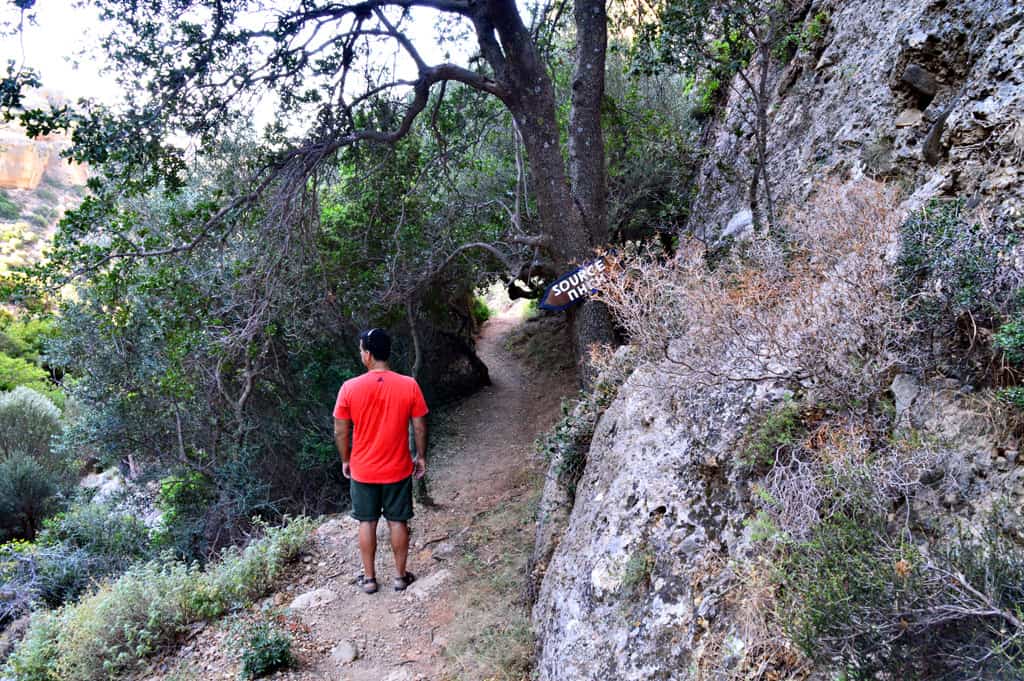 Along the route, you will see a sign that deviates from the main path and points to the spring.
The spring is where the water springs. To get to the actual point you need to climb down on a rock a little bit, and then return from the same path. The best point to climb down is from the left side.
The spring itself!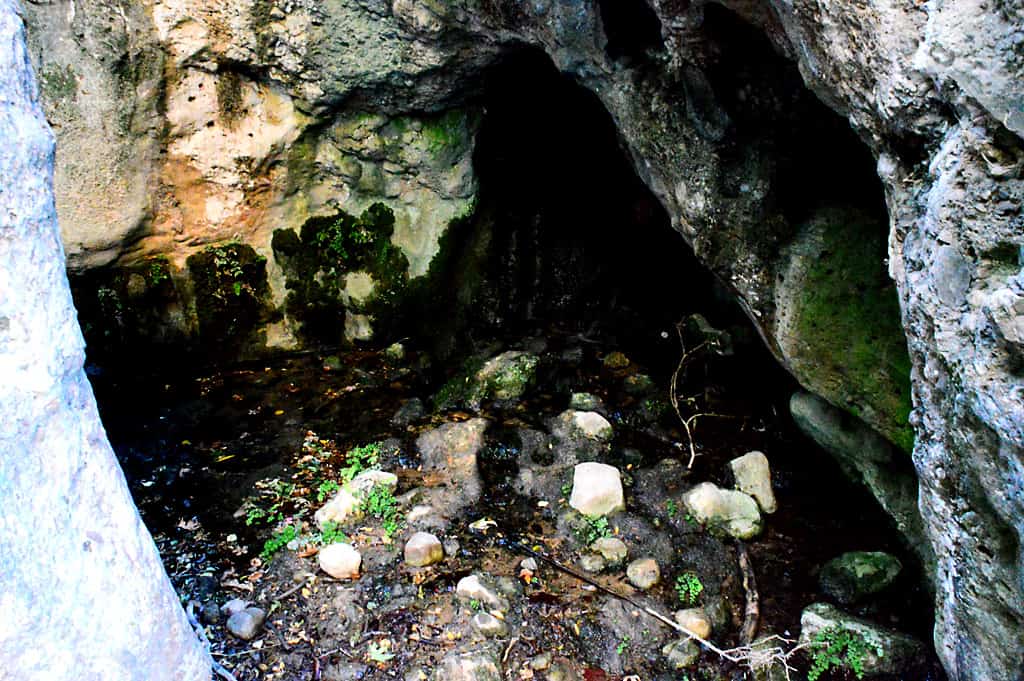 Here is also nice but you cannot move forward.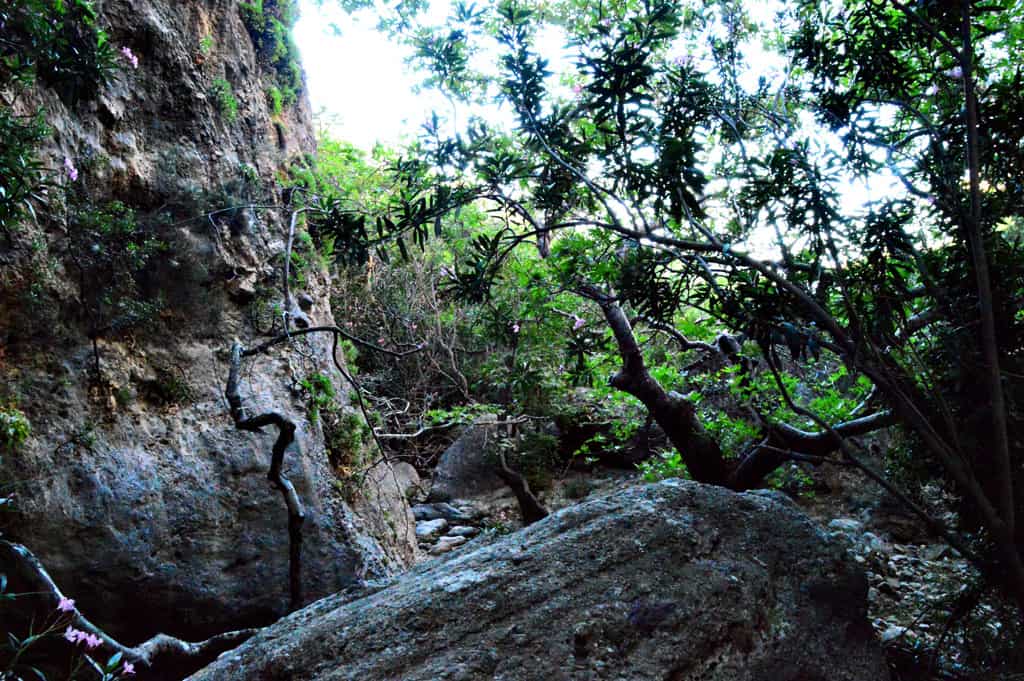 You need to get back on the main path. The view is rewarding.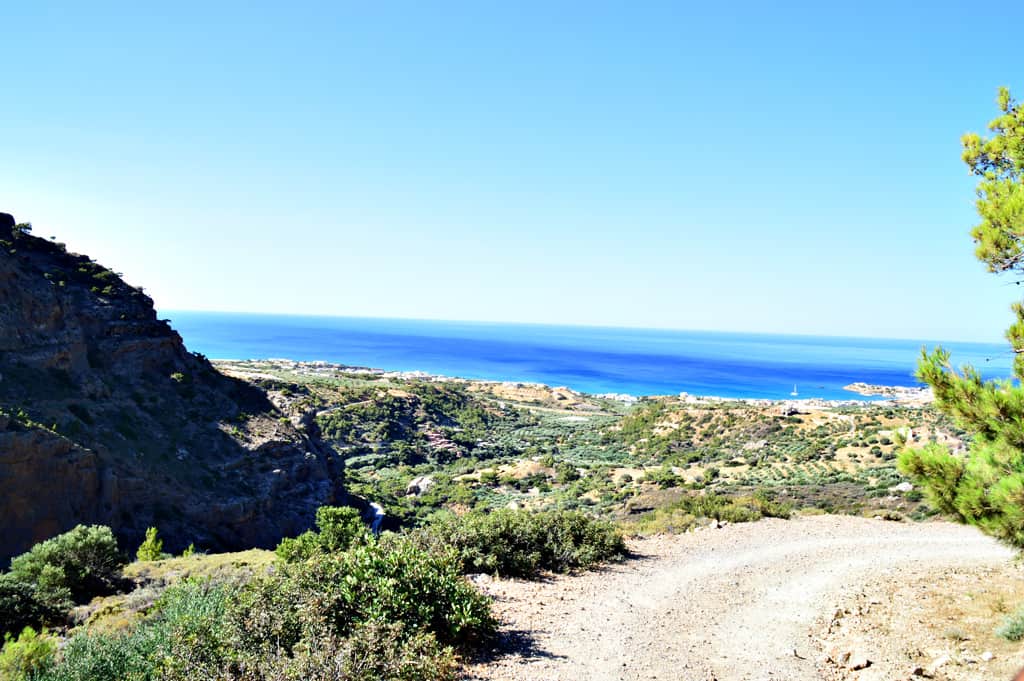 It is quite a walk but it is part of the fan and ends up in the sea!
Here is a view of Aspros Potamos houses. See…, it is that close. Also, there is a path that starts from inside of Aspros Potamos and ends up at the beach.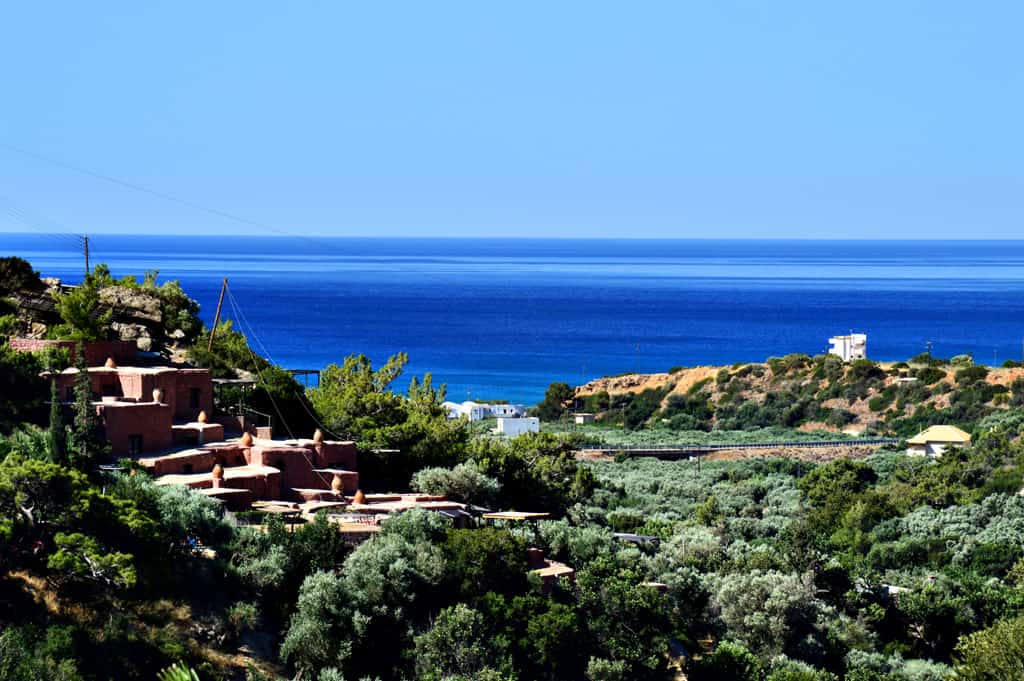 We think that this gorge promises mild nice exercise and great views. Don't you agree?
Ready? Gorges of Crete wait for you.
Disclosure: Minoan Lines sponsored our transportation towards Crete and Aspros Potamos hosted us while we were staying there. This is an opportunity to thank them.