We have been at the general area of Orini Nafpaktia and of Nafpaktos city before. However, this is a big area.
Many think that this mountain over Nafpaktos can be tracked and explored in a day. Yet, that is far from the truth.
The main reason is the road network, and way too many curved roads. Thus, while in terms of distance, moving around the mountain is not that long, it will take you many hours per day.
We recommend to start from the mountain top and move down by -if possible- staying in different locations every few days. For example, you can start from Ano or Kato Chora and then move to Platanos. After that you can move near Chani Bania (if you fancy rafting too).
Here is what we experienced.
Arriving at Orini Nafpaktia
We were welcomed to stay at around 1000mt, at Xenios Chalet. Terrific place with a terrific view and great food. This was just for a weekend (starting from Friday night and leaving Sunday noon). The area is fine for short escapes since it will take you no more than 3.30 to 4 hours from Athens through the Corinth/Rio route. Alternatively, you can choose the Athens/Nafpaktos route, passing from Galaxidi and/or stopping at Delphi since it is in the middle of this route.
So you have many options there and you can organize this as a multi-day trip, without having the chance to be bored at all.
We took the Corinth route and we arrived at Kato Chora (where Xenios Chalet is situated). Check this place out.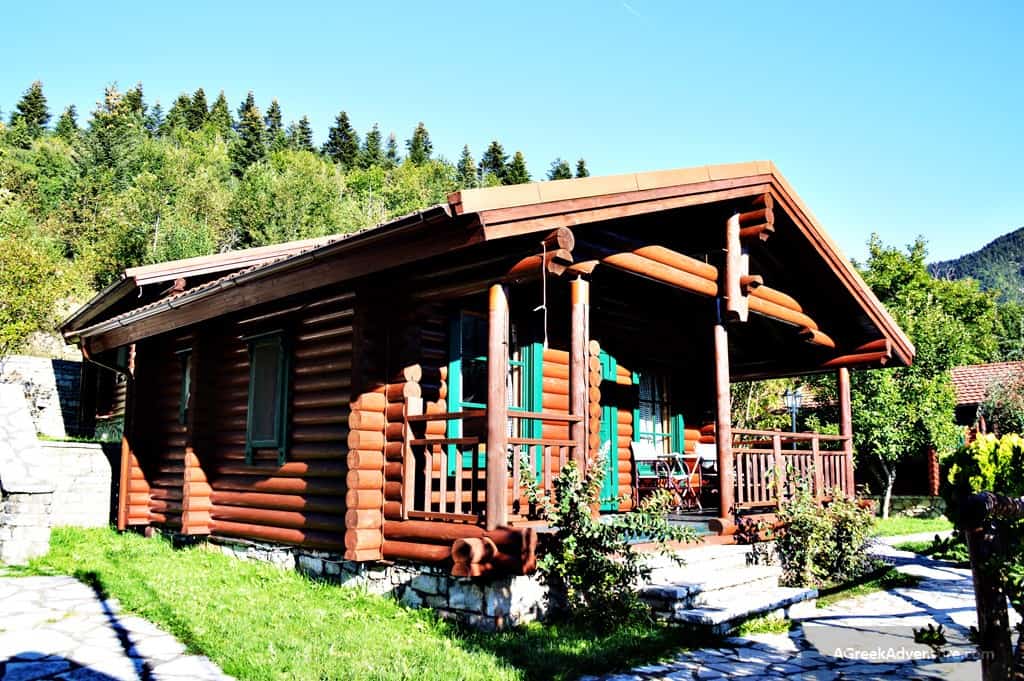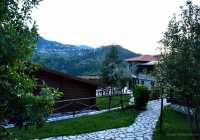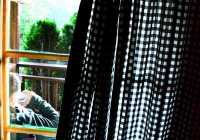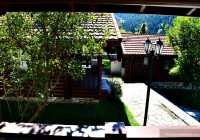 We would be happy just to sit and relax there, but we came here to explore as many as possible places of interest. So, we had a good rest. This was our "room/house".
Is this the perfect place to relax or what? And it is open for all 4 seasons.
Walking the Kakavos Gorge path
One of the reasons we went at that area was the Kakavos Gorge. Terrific place. When you start the route the forest changes along the way. At some points you get the feeling that you are transported at another location.
To start the Kakavos Gorge route, you take the exit road from Kato Chora, towards Ano Chora. Now, this can confuse some since you go down the road instead of up (Ano means up, while Kato means down in Greek).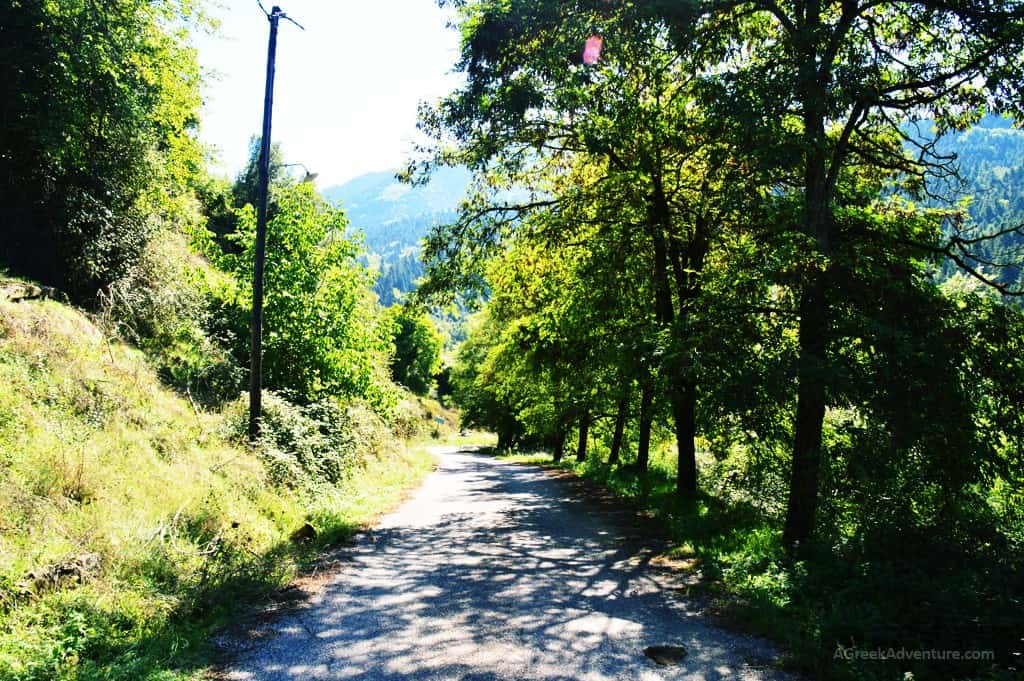 You will walk in such shady paths around 30 minutes before finding the labels for the Gorge entry point. The total route is around 3 hours with relaxed walking. We mean 3 hours one way.
That intermediate route is very relaxing and with great views, streams and stone bridges. Like this one.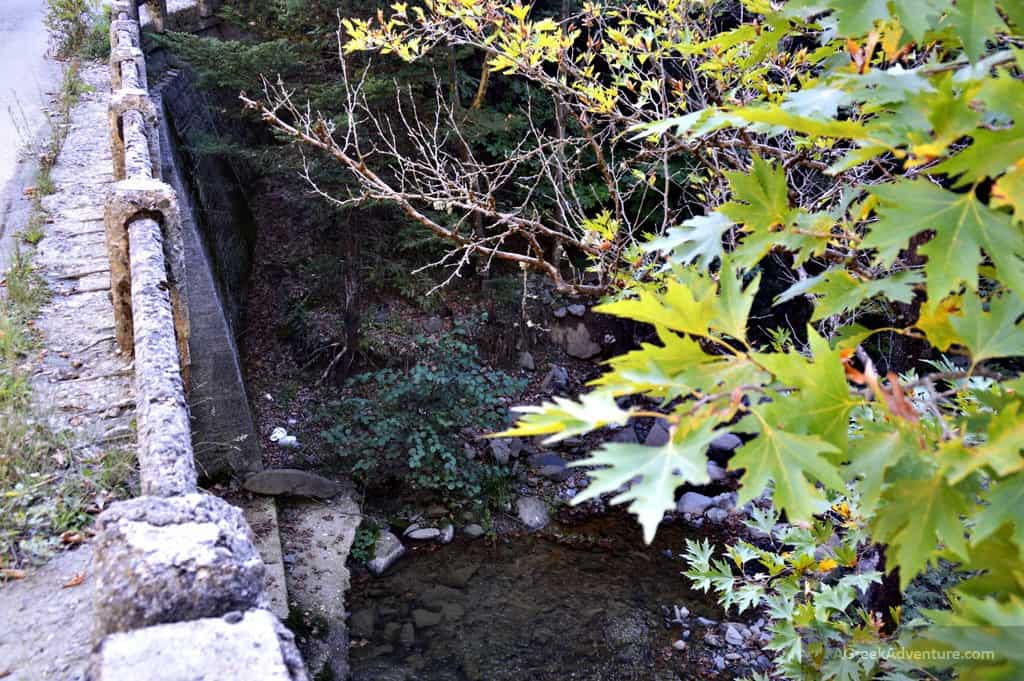 The area is famous for their chestnut trees. See what I mean?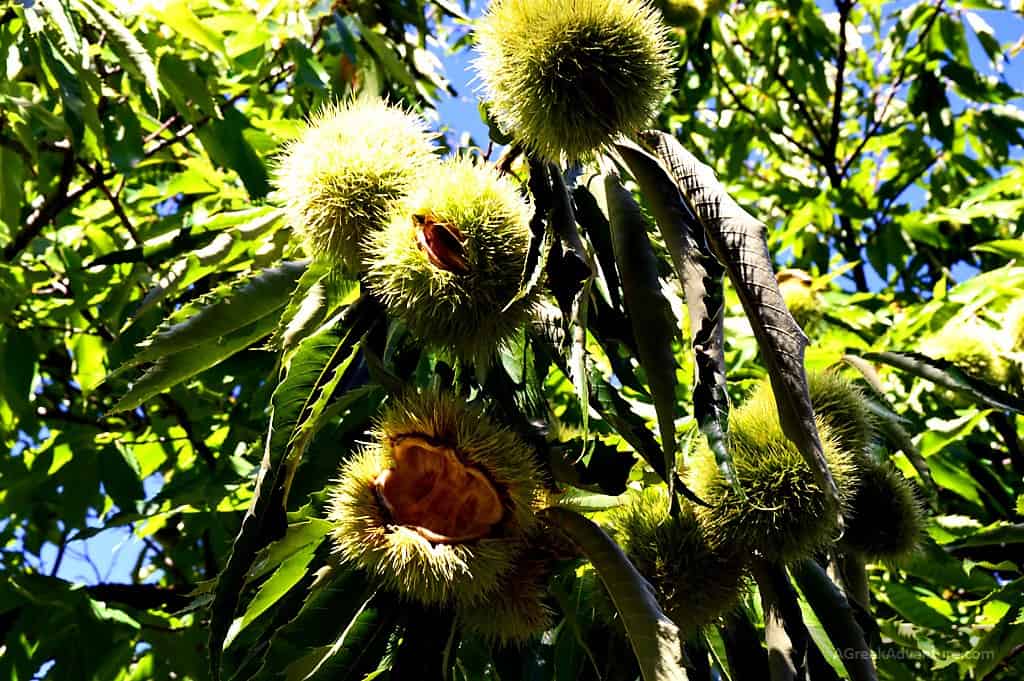 And here you see the first sign for the path.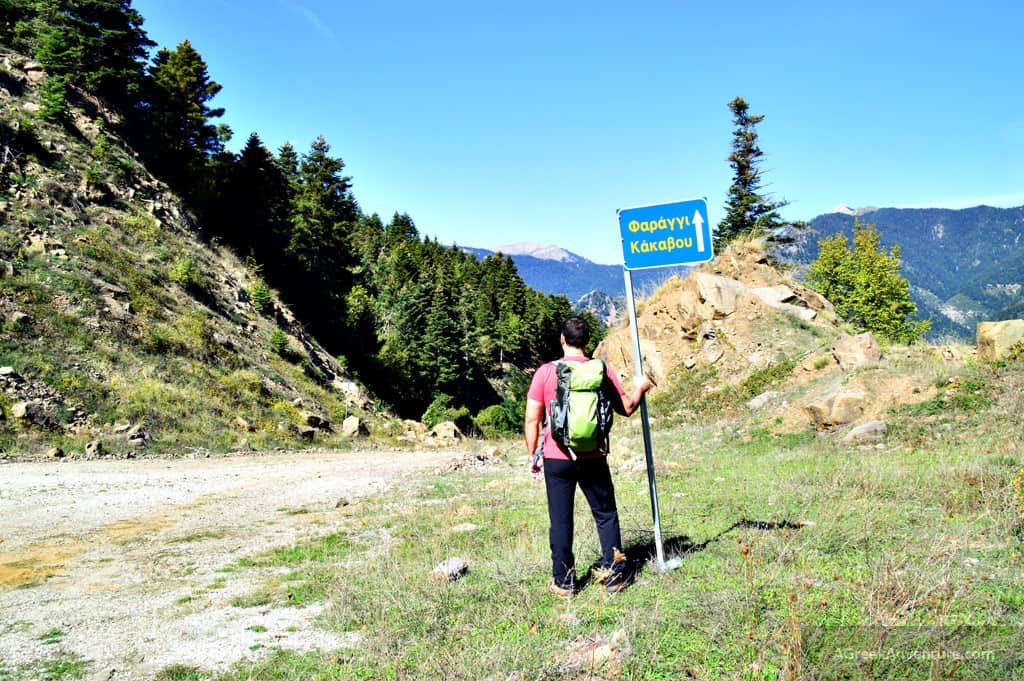 Lots of bee hives along the route as well.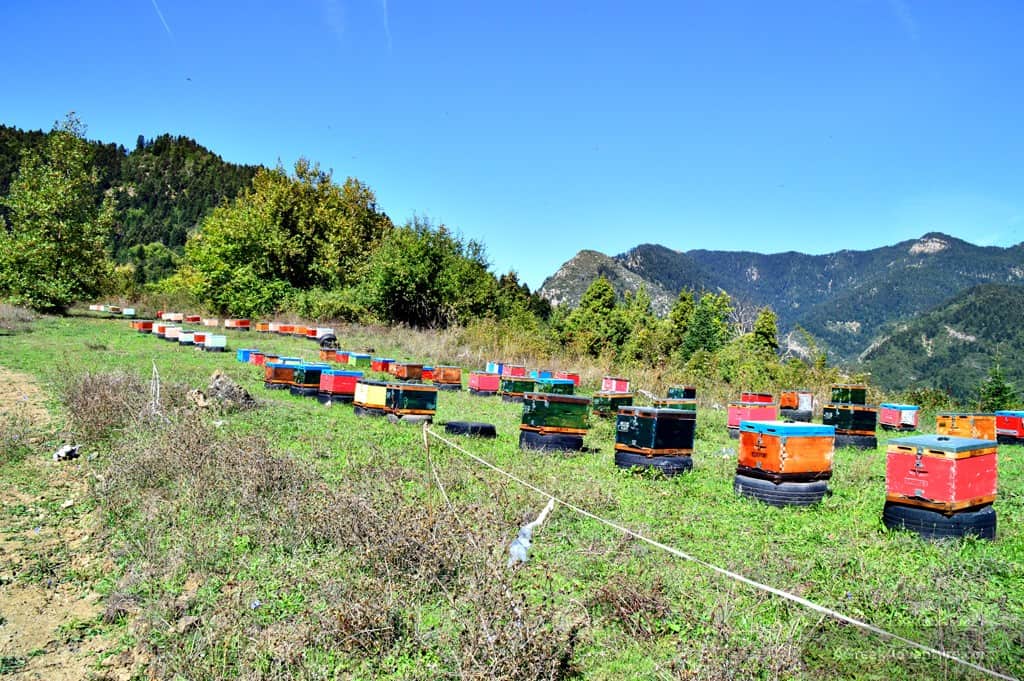 Now, at some point you will encounter 2 things. A sign that says this is the route for Kakavos Gorge AND Ampelakiotissa village. Follow them for a few meters. You know that you are in the right path when you see that cement thing with a crooked bridge (maybe it will be fixed when you go there).
You may also see many cows since the area is famous for them too.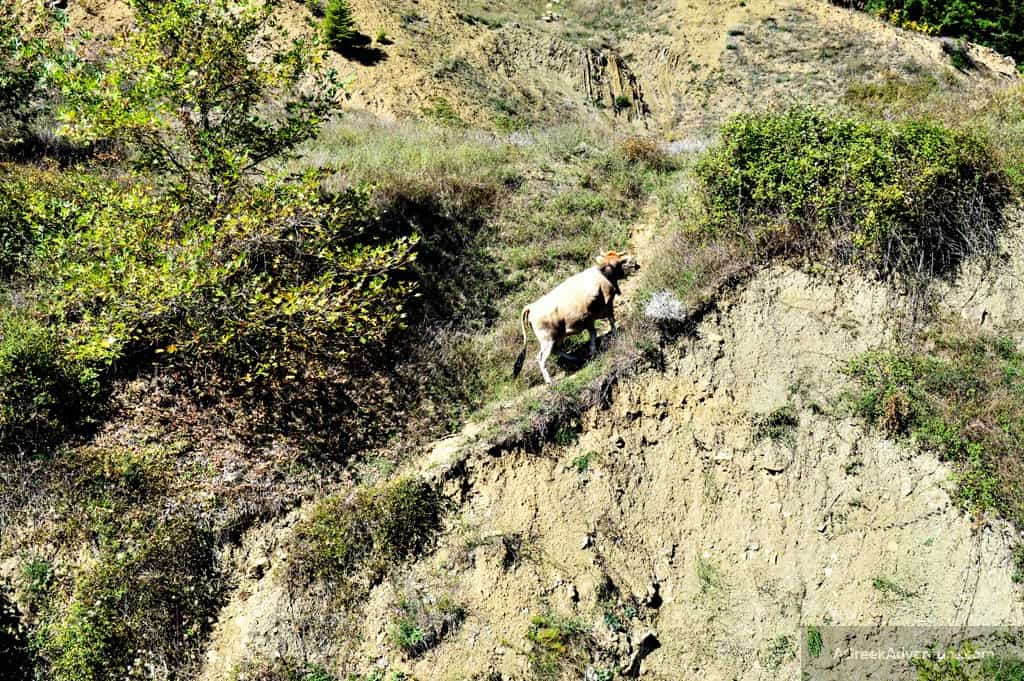 The photo is right. The bridge is not…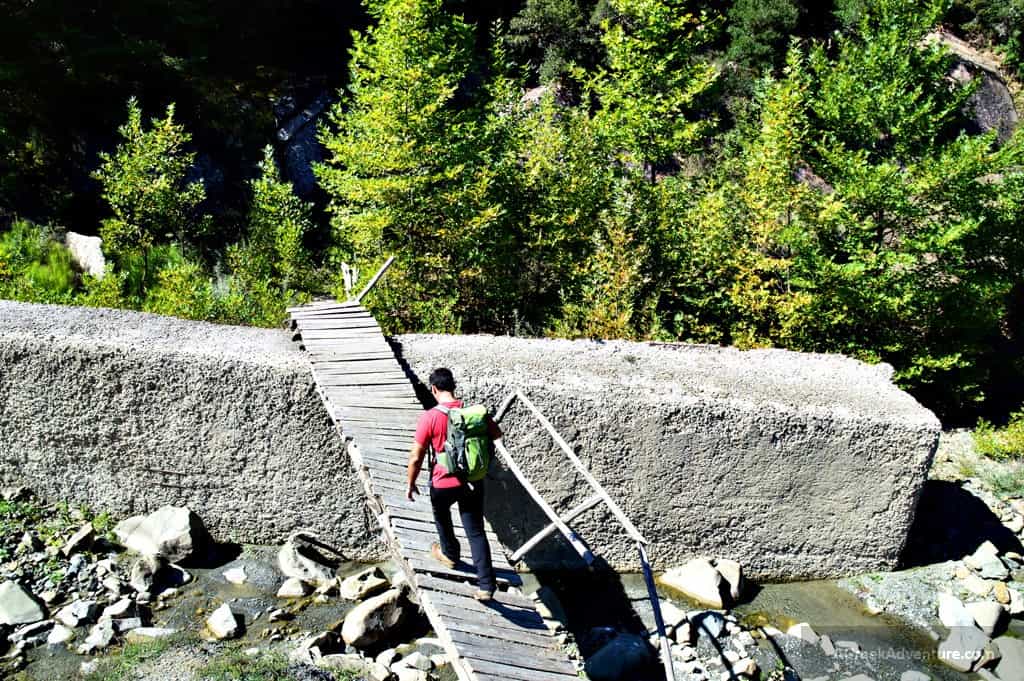 No worries. You can go around that bridge going a few meters downhill and up again.
At the other end of the bridge you will find this sign pointing to the left. It may seem weird as the Gorge is at your right, but the path will turn when you climb up.
The route is very beautiful. Check these photos.
The whole route is very well marked. Though, at some points due to many rains and snow, it seems like it stops.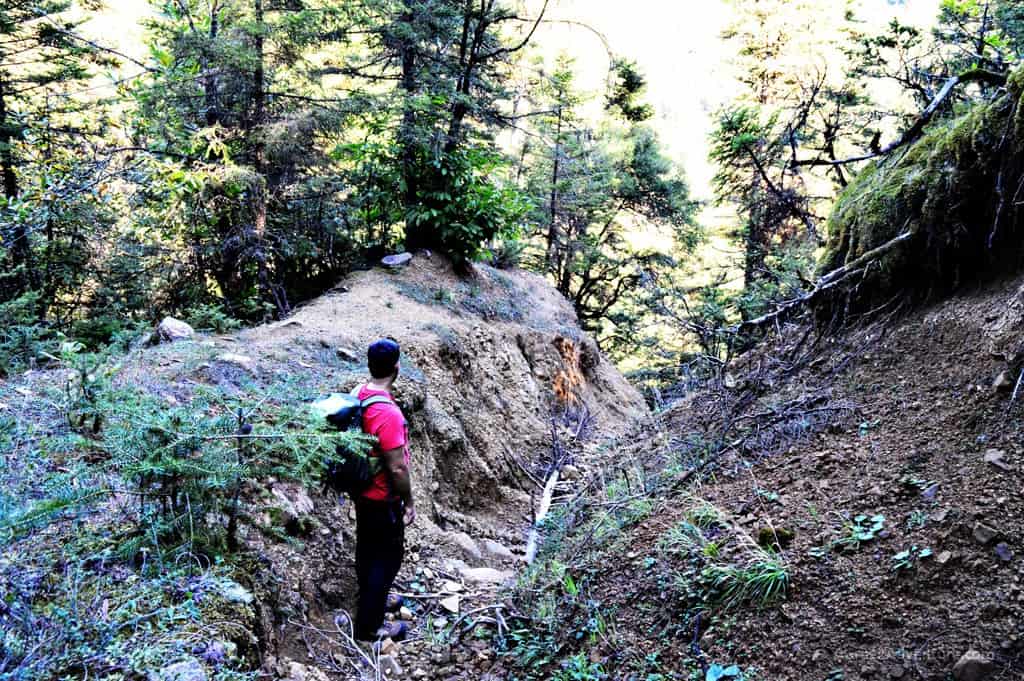 Look better and on the other end (!) you will see it marked, showing the way. We encountered two spots like this one above, along the path.
There were many mushrooms in the forest. Some very big ones. Check these. We don't know if they are edible but they sure are cute and impressive.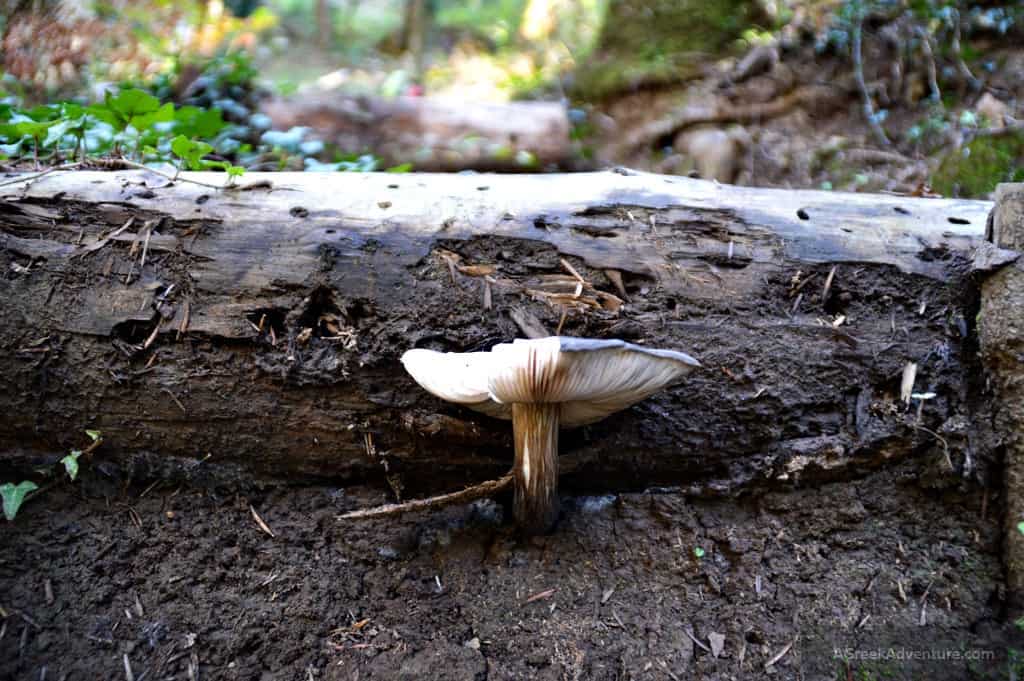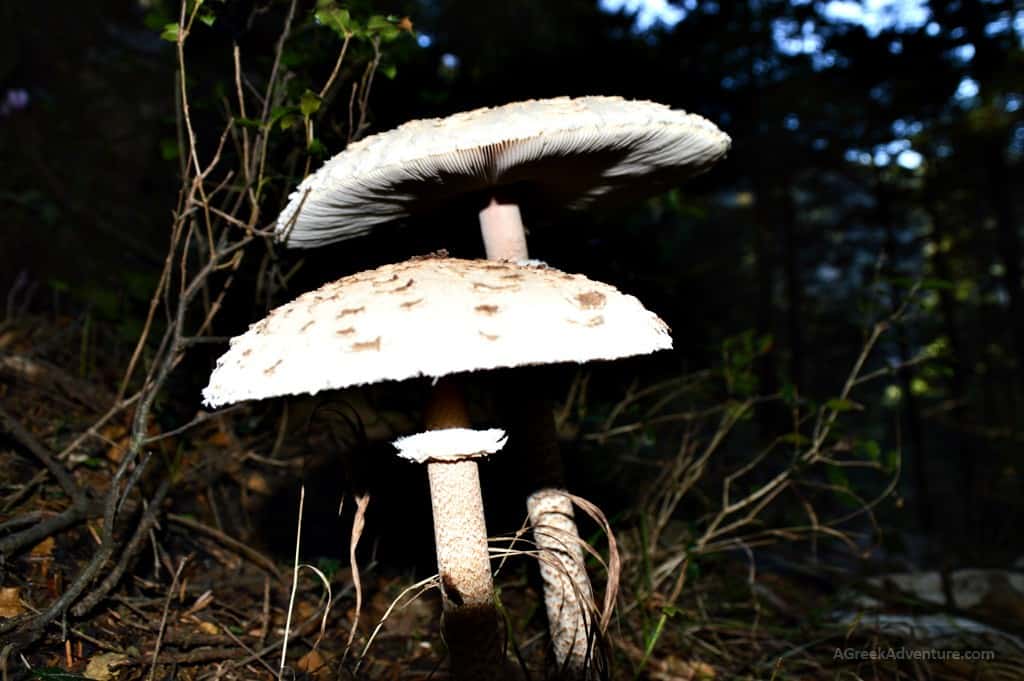 And then after almost 45 minutes of additional slow walking in the forest, we reached the bridge of Kakavos Gorge (photo is taken from the other side).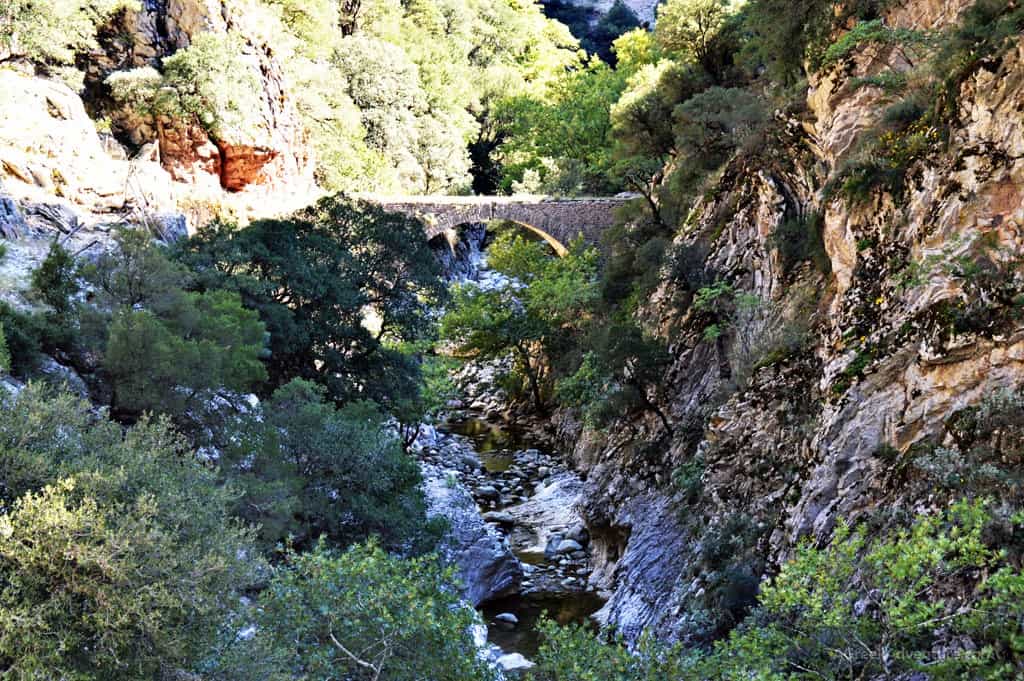 We spent some time to relax before taking the -approximately- 2.5-3 hours back.

Well, it was quite an achievement, so we gave it a little bit more time. Did we have fun?
Well…, look at us.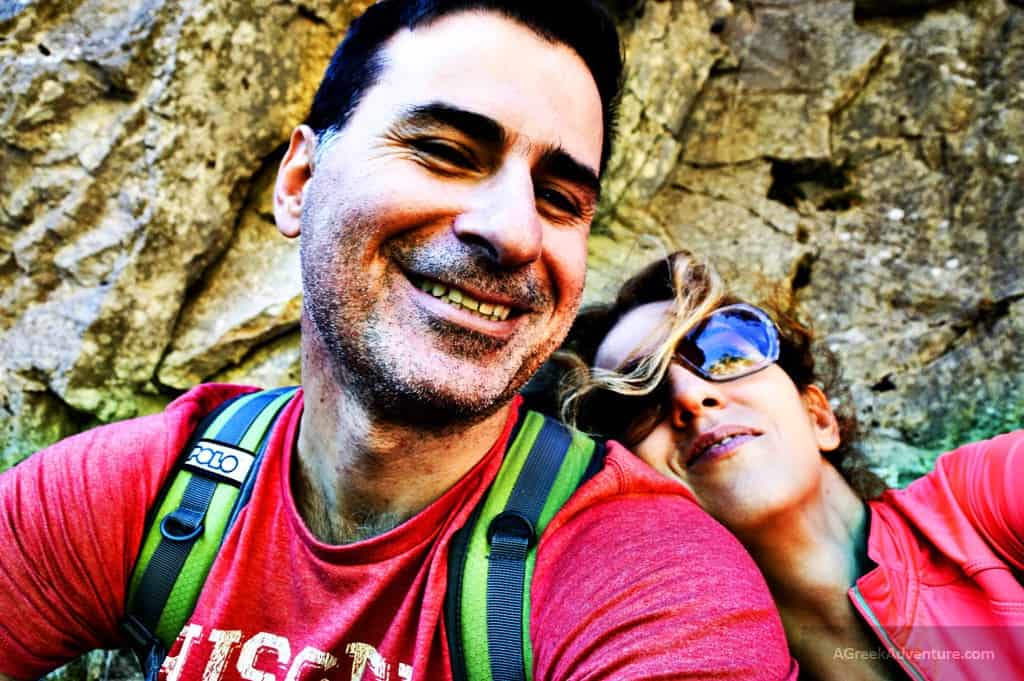 The path across the Kakavos Gorge reaches the village of Ampelakiotissa if you want to continue that too. Actually it lands inside the village. That village is a typical one of the area.
Orini Nafpaktia and the general area of Nafpaktos is a place full of trees, green and waters. It resembles Pelion in some way.
Stand by for our next article also related to Orini Nafpaktia and Nafpaktos wider area.
Have fun!
Should you find this article an interesting one, feel free to share it with your friends. It will give them ideas to explore that area too!
As we mentioned, we stayed at Xenios Chalet. This happened as we investigated where to stay. When Mr. Andreas, the owner, heard about what we do and how we try to present that part of Greece, he offered a discount of half of the cost of the accommodation.