Our adventures and outdoor activities in Lesvos island, Greece were becoming more and more intriguing, as we were about to ride some bikes through dirt roads and forests.
Lesvos island offers a huge variety of cycling/mountain bike and hiking routes. Imagine that there are at least 280 Km of mountain bike paths to ride through. All are of different level of difficulty, ranging from plain dirt roads through streams and old stone bridges, to downhill and enduro ones!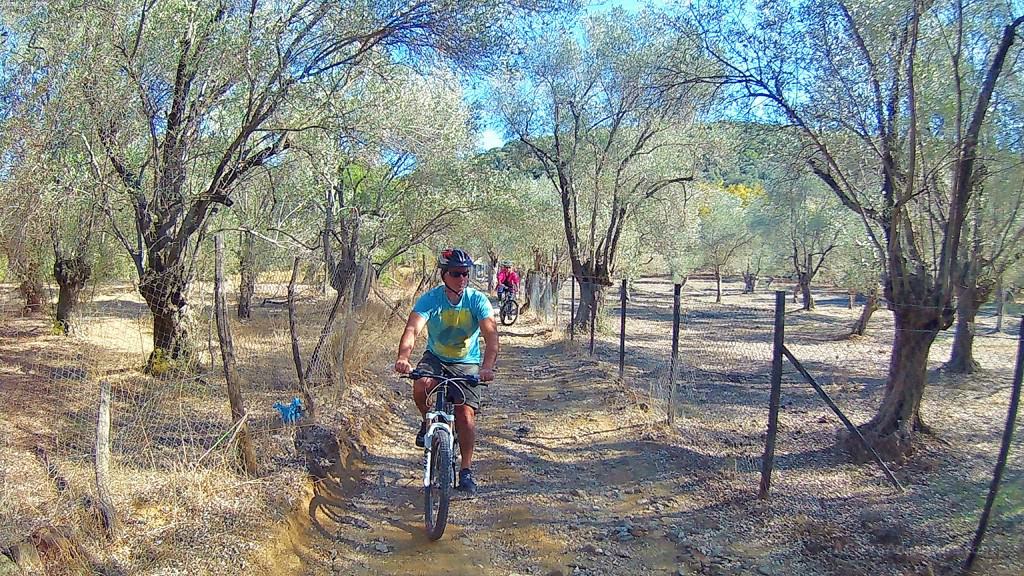 Any amateur or experienced rider will find a heaven in Lesvos forests, to test his skills and enjoy the surrounding nature.
Cycling and Hiking at Agiassos area
Imagine that all these were just a preface from the things Titos & Julia from Lesvos Ride pictured to us before even starting our ride.
Before taking us to the cycling and hiking area, they had the idea to show us this amazing hot springs installation. That was definitely a place we noted to visit the next time we will land at the island of Lesvos.
This here is the view from an outdoors hot pool (water comes from hot springs) that is aligned to the horizon.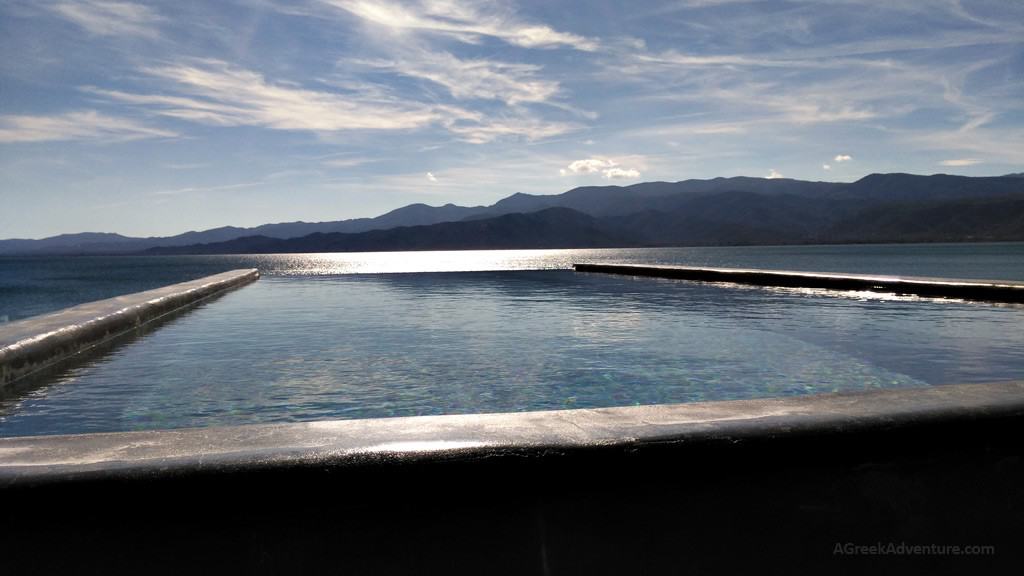 And this one is from the beach right under the hot springs installation. The hot springs water is also welling in the sea! The view is equally magnificent and there are indoor installations for more privacy, treatments and massage services! It is called "Therma Hot Springs".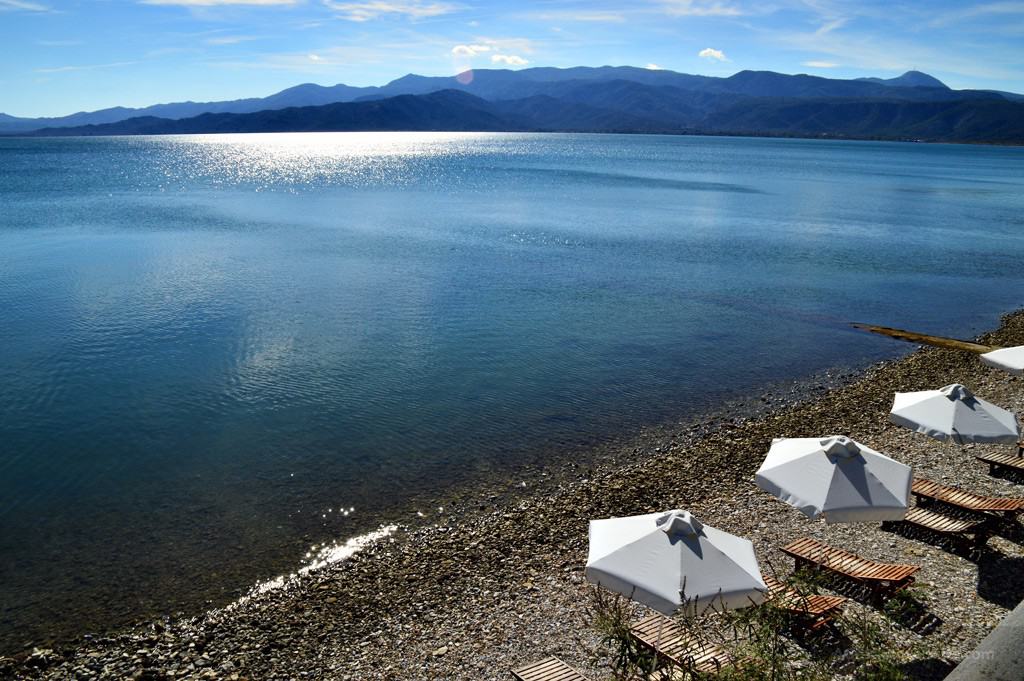 Yet relaxing in a hot pool is one thing, while relaxing in forests is another. This guy, Titos, is a great bike rider. He was going over obstacles in our cycling paths, like it was a piece of cake! Here he explains how to go through like a ninja!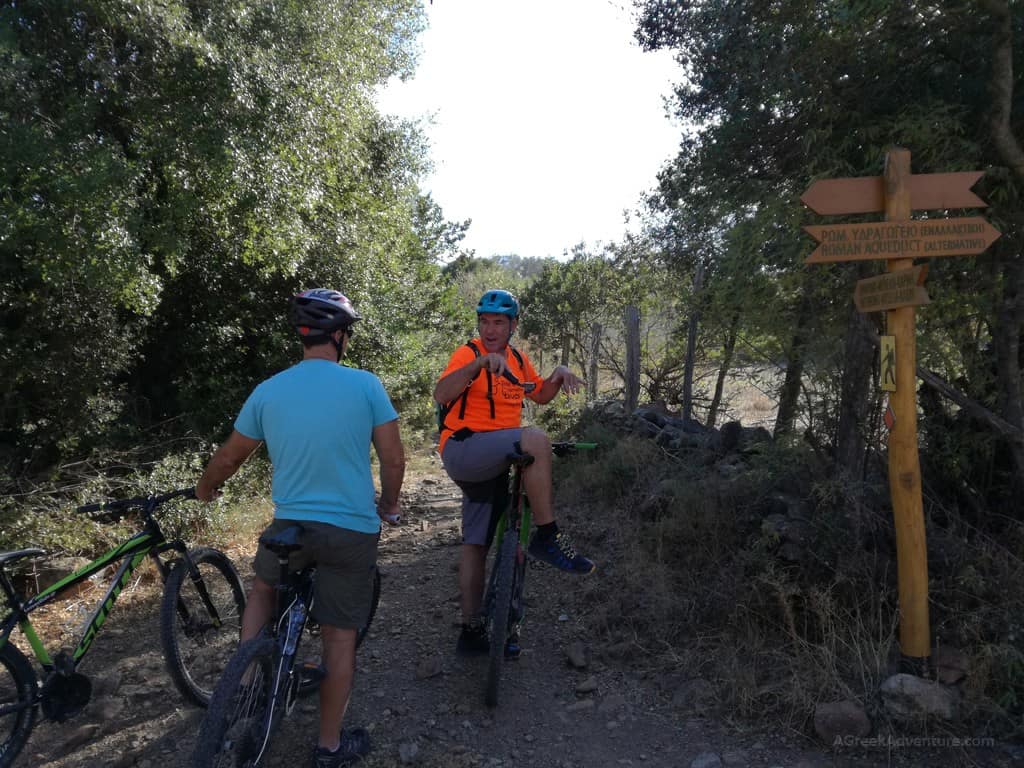 OK, yes I know, in the middle of the forest and I am posting another "wow" photo. But, I just couldn't stop sharing that beauty!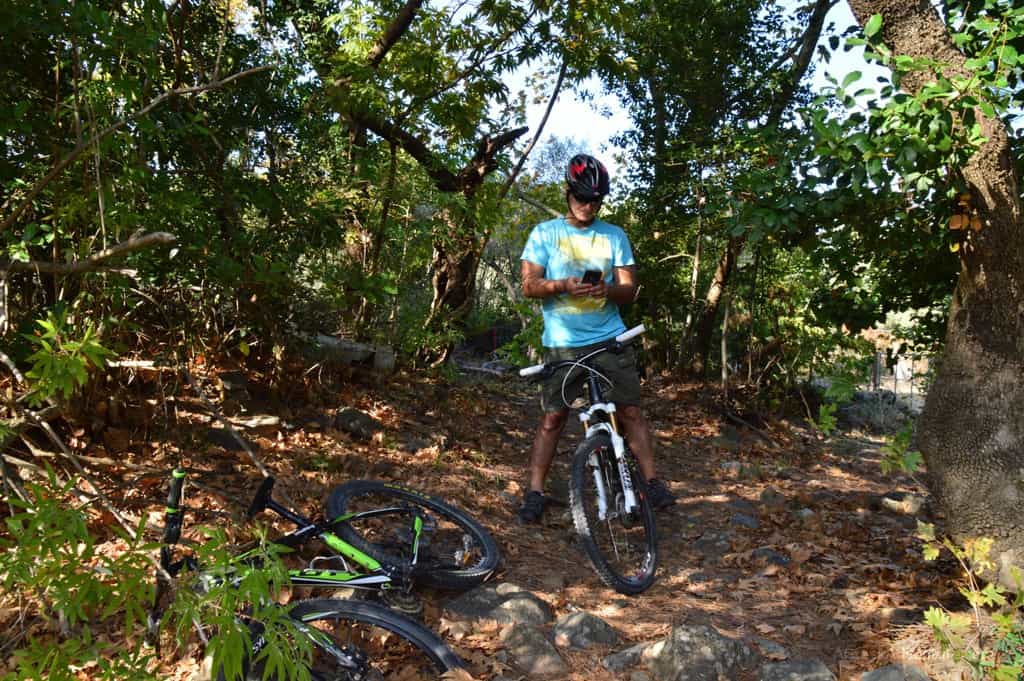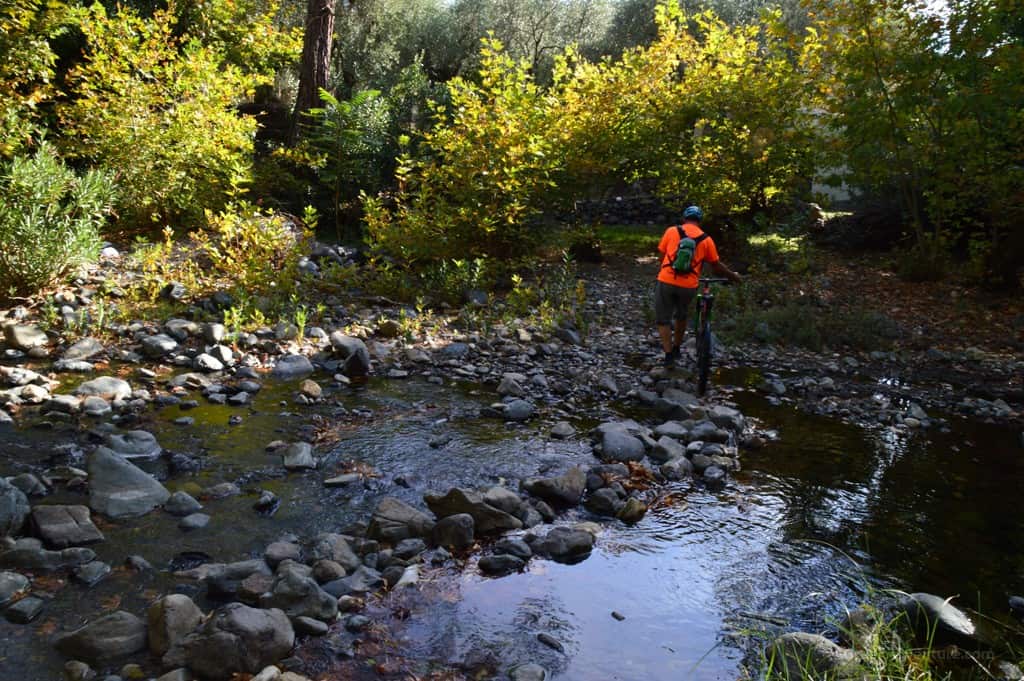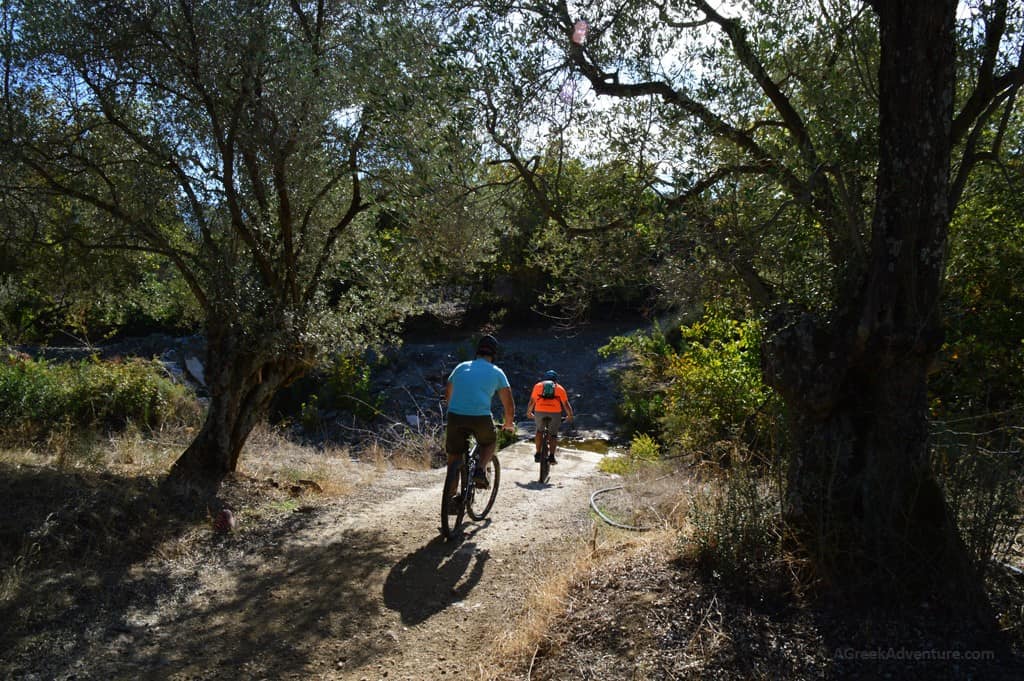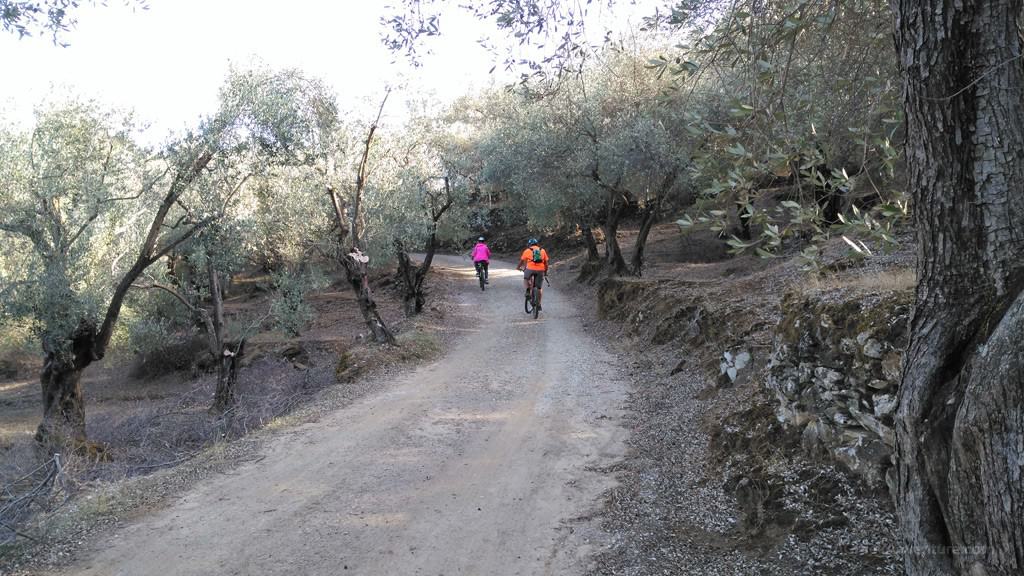 What's up dudes!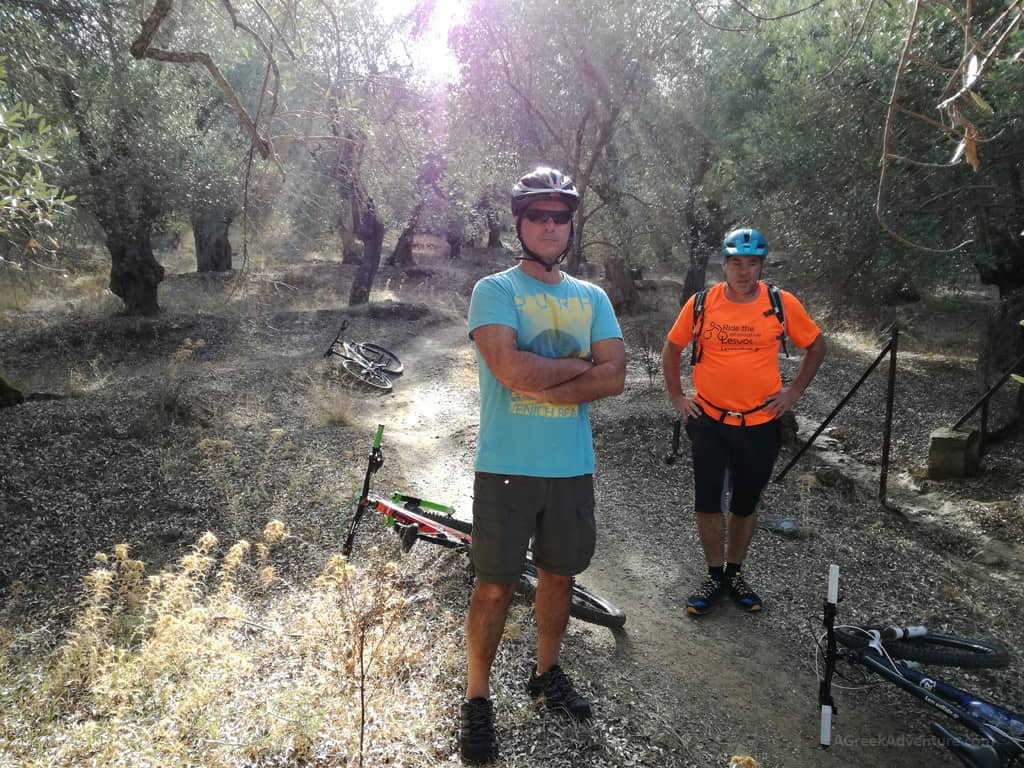 We were not having a simple cycling experience but we shuffled through cycling and hiking, while stopping to explore some old cobblestone paths too.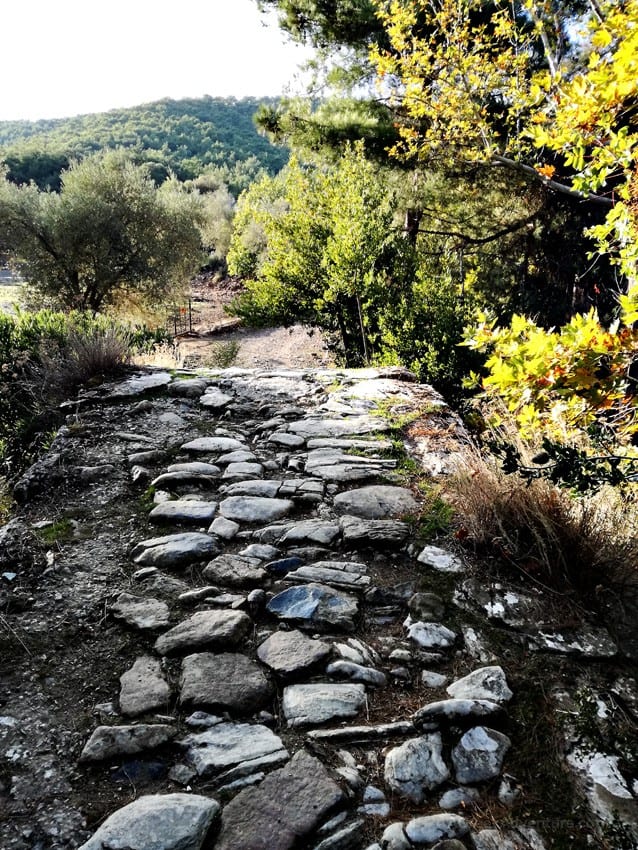 Then we went through this multilevel naturally made bike obstacles field. It's not as easy as it looks!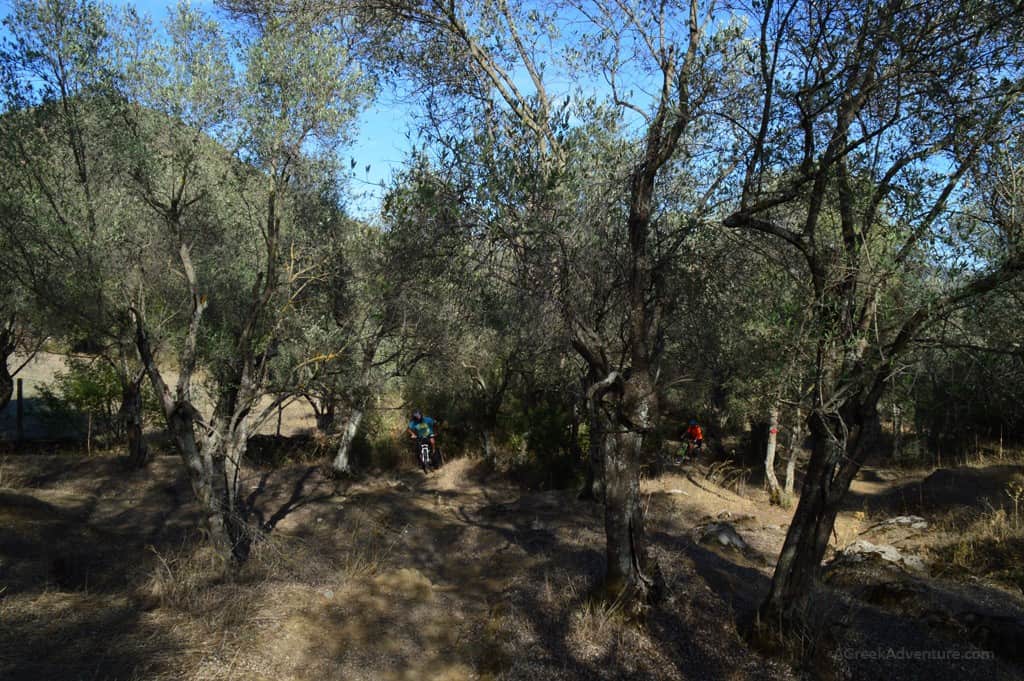 The whole area is very well marked. Hikers can find their way even if they are deep in the… middle of nowhere.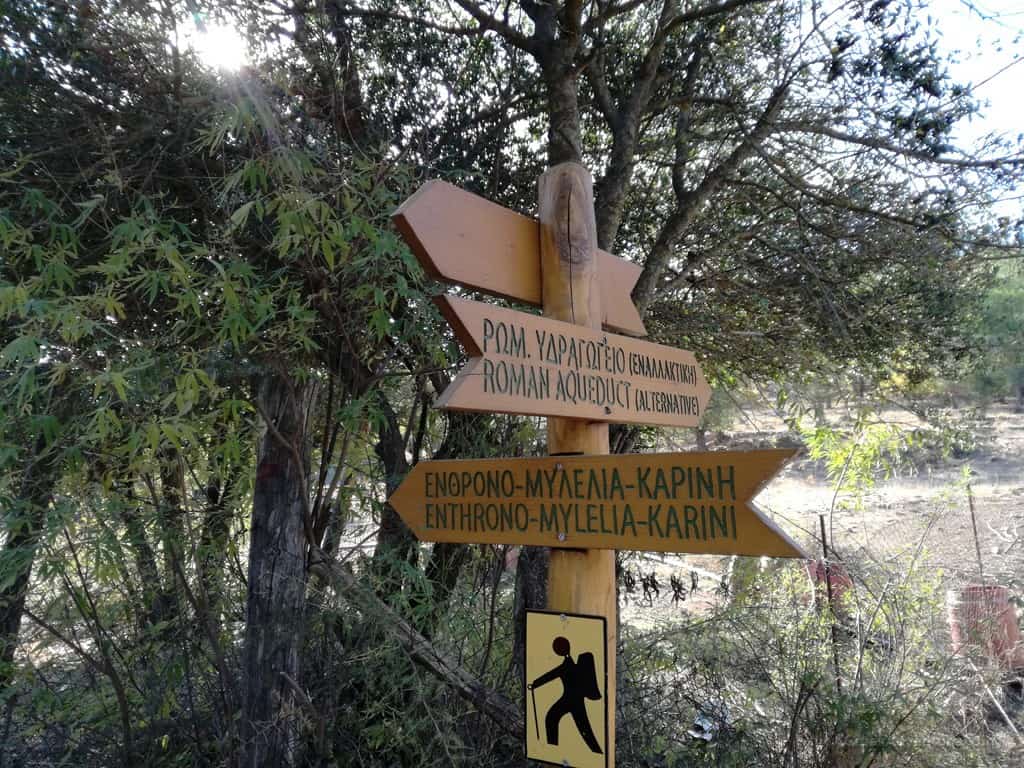 We also stopped to explore some a pretty nice coffee house, serving local traditional sweets. This, below, is a variety of traditional home made sweets (named "glyka koutaliou"). Inside the clay mug with the bird depictions, a special local tea mix was brewing (named "Kanari"). By the way have you seen such a nice small cup of coffee before?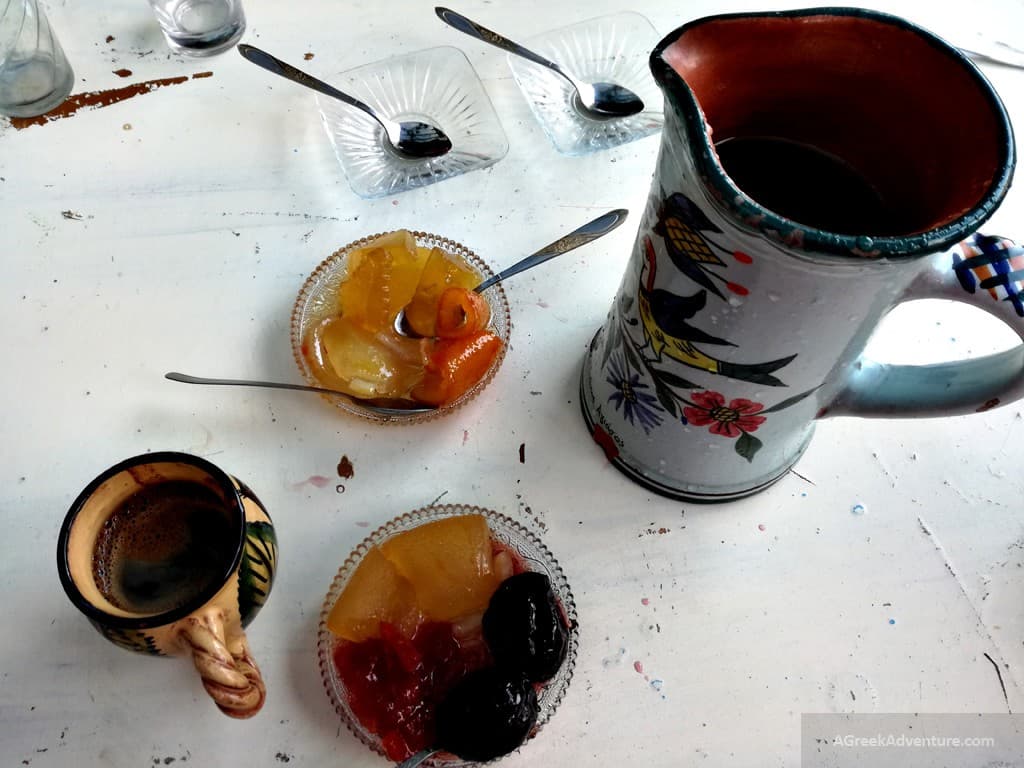 And here is the "coffee and sweets house" (called "Irene's"), were we stopped to taste these above. It is full with flowers, trees and surrounded by small streams.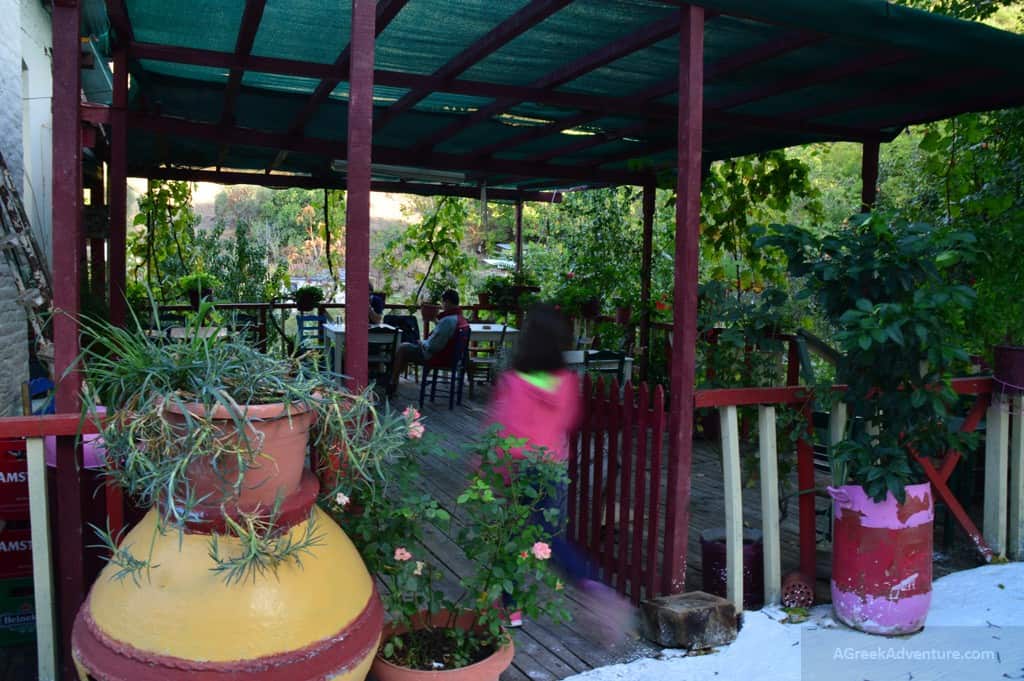 Even more, we were happy to learn the history of the area. Here, below, Julia is explaining the origins of this area and how they used rocks to make all the cobblestone paths. These paths connected villages together. Cobblestone pathways are also something you can see in Chios island.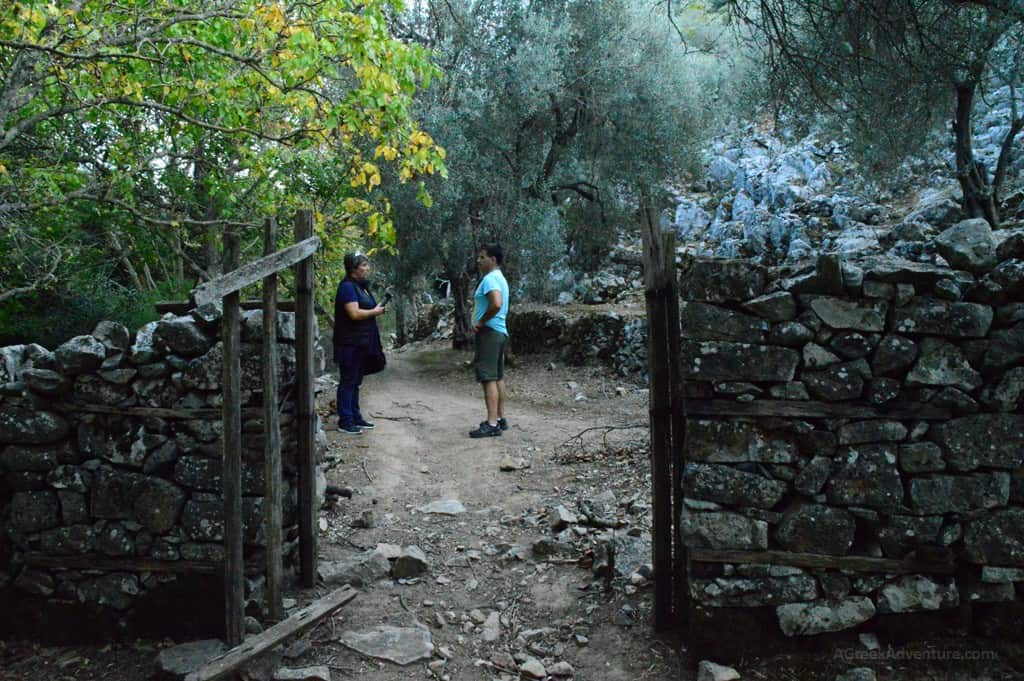 Such an amazing feeling, to walk through these forests.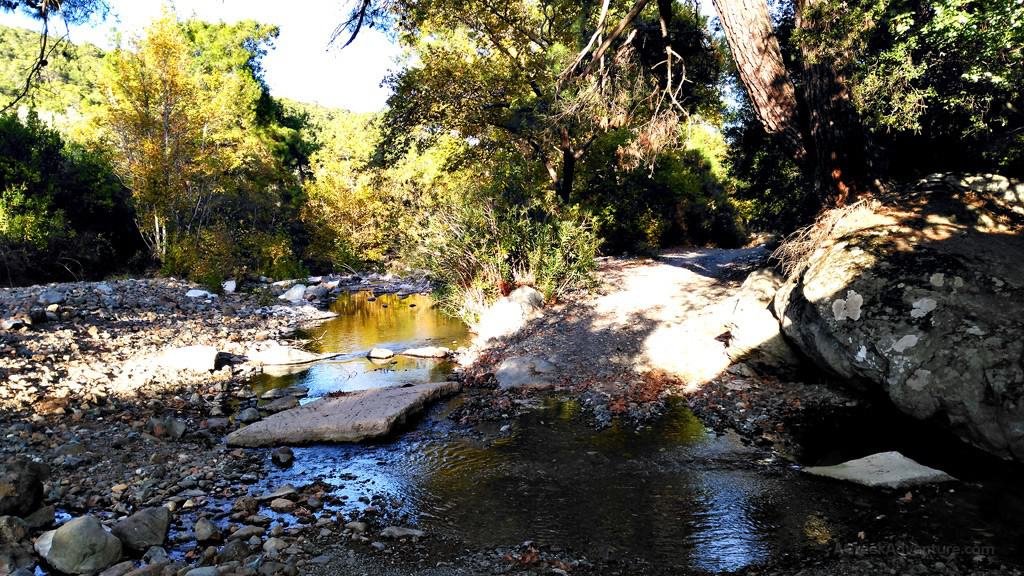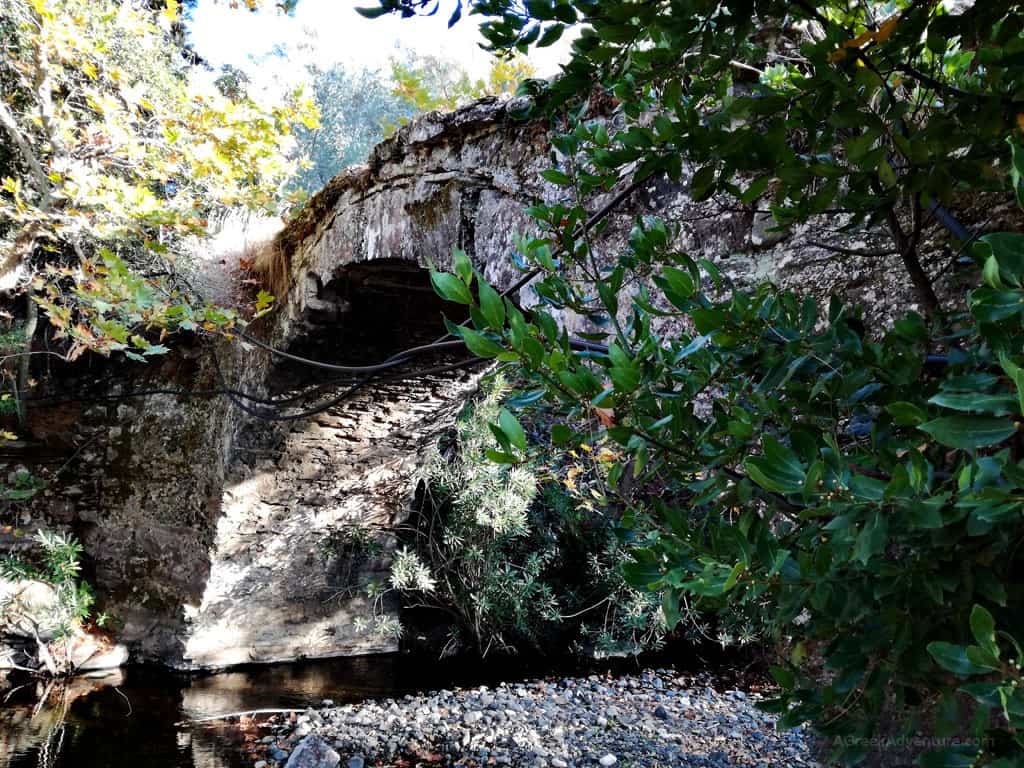 This is the tree where a famous Greek painter, Theophilos Hatzimihail, used to stay inside to create his artwork.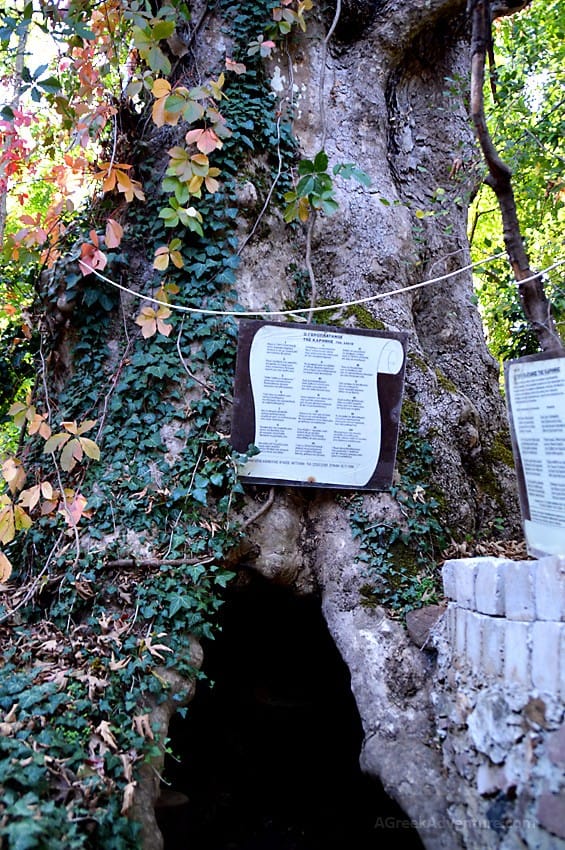 As you understand we didn't have any time to get bored at all. Scenery was changing all the time along with the things we learned and tasted.
What we thought it would be a cool mountain bike ride, elevated to a multi-experience happening.
Not to mention the tons of laughing we had, since Titos and Julia proved to be an amazing funny couple who really enjoy life and love the island of Lesvos.
Smiling and looking refreshed is a clear evidence that we had a great time.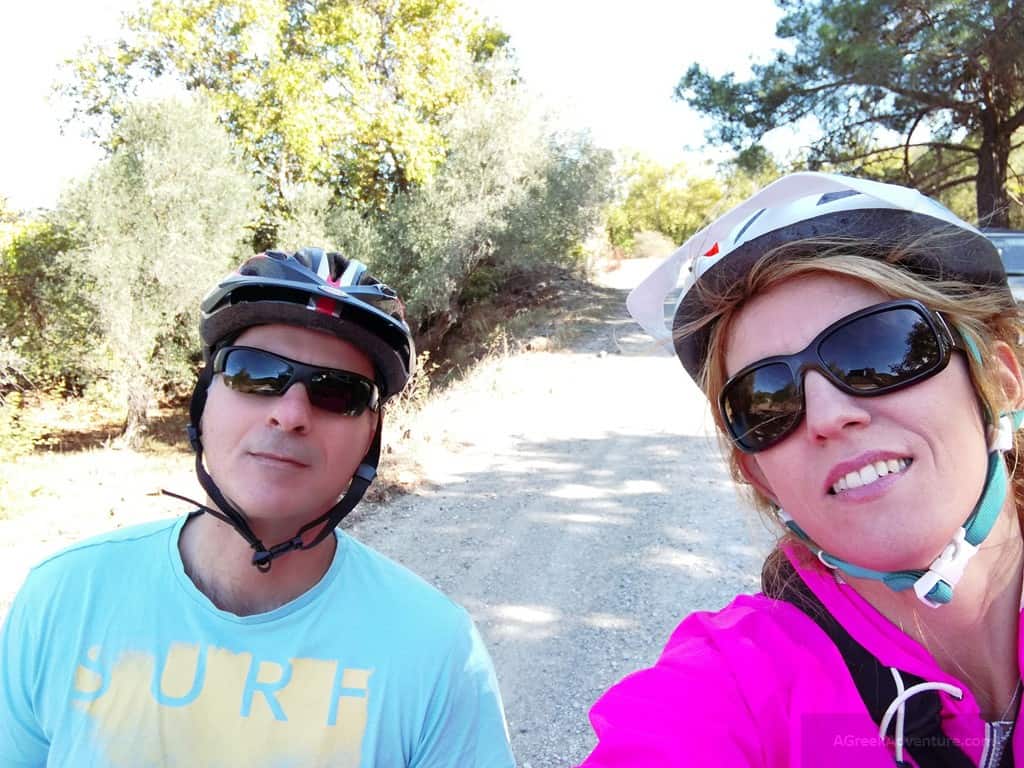 But our adventure there was not the end. As our day came to an end, we would return to Heliotrope hotel, to rest and get prepared for the activities of the following day.
Spoiler alert: It will be about rock climbing and sightseeing at Plomari.
Have fun.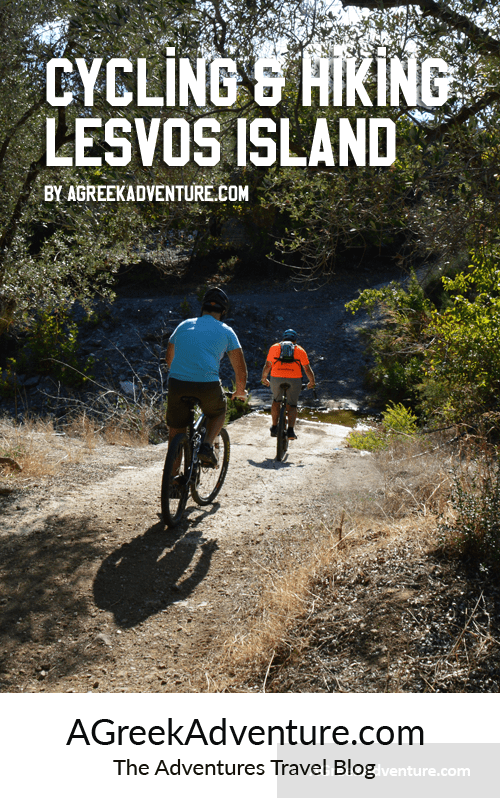 Disclosure: The trip was organized by the District of North Aegean Tourism department, along with a series of activities, accommodation and dining providers mentioned in our articles. Transportation was provided by Astra Airlines. Of course, all posts are written according to our experience and opinion.