Mastic, is a magical product that grows at the island of Chios. That makes the mastic products of Chios are know worldwide. It is known since old times that it helps in maintaining good health, healing ailments and even dental caries.
During our trip in Chios (read here, here, here and here) we wouldn't miss this opportunity. We wanted to know about this excellent natural medicine and its history through ages.
Our guide for this adventure was Vassilis Ballas, owner of Masticulture which offers Ecotourism experiences on Chios Island, Greece. Vassilis returned to Chios, with his family, after many years and he really knows his field. Along with the experience he offers sea and cycling adventures.
We will show you what we experienced.
About Mastic Harvesting
It was a great opportunity to have this experience since it is near Mesta village, where we stayed for a couple of days (stay tuned for the article for the medieval villages of Chios). Vassilis came fully prepared with a 4×4 vehicle carrying bikes, a sea-kayak and lots of equipment, just in case…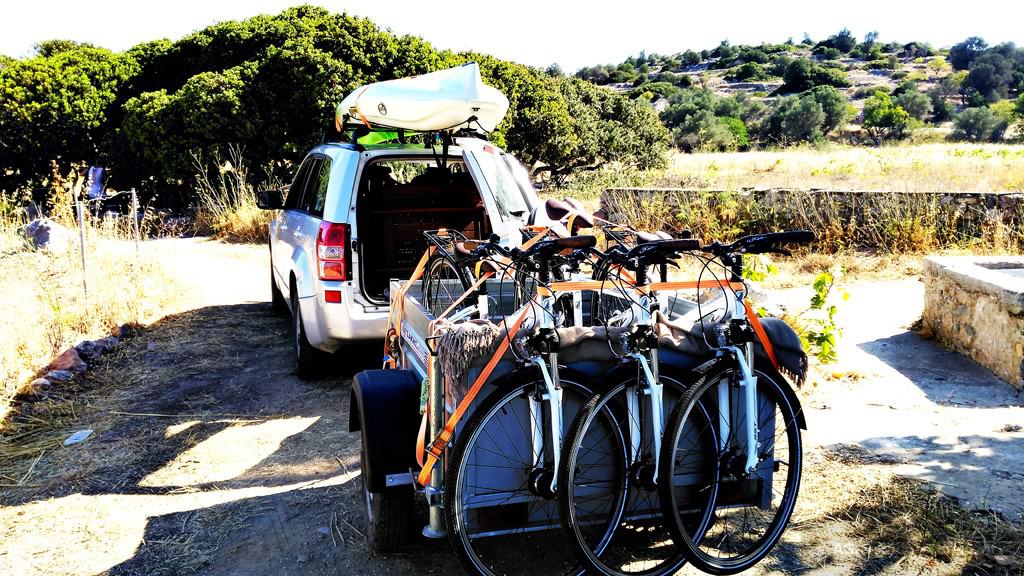 In 5 minutes driving we arrived at the mastic field. It was a beautiful one with lots of shading. You need to know that a tree is actually… a bush. Mastic is not a "fruit", but the extract, the tree uses to heal itself from wounds. Interesting, right?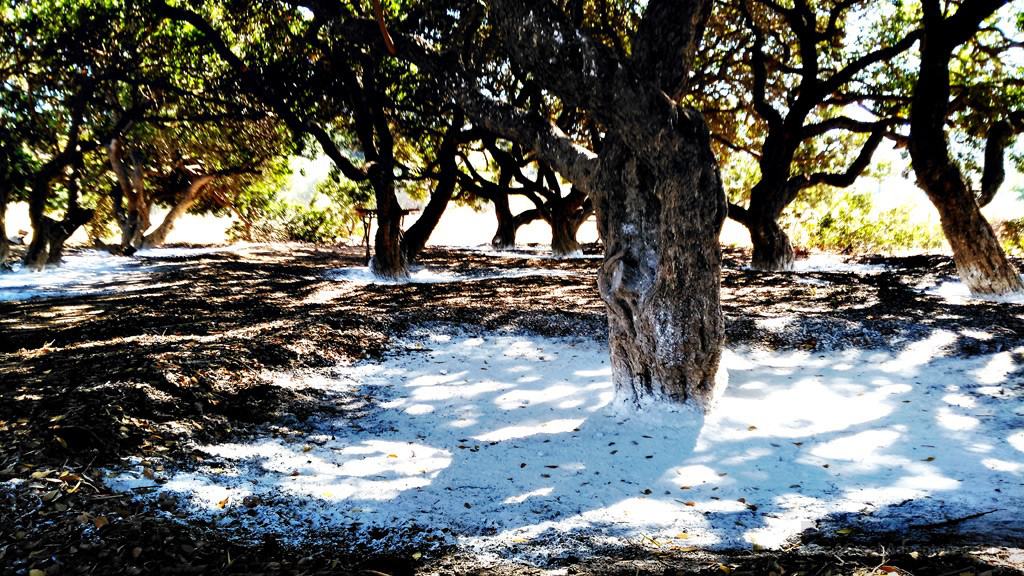 Vassilis told us about the history of harvesting and how it expands back into worldwide history.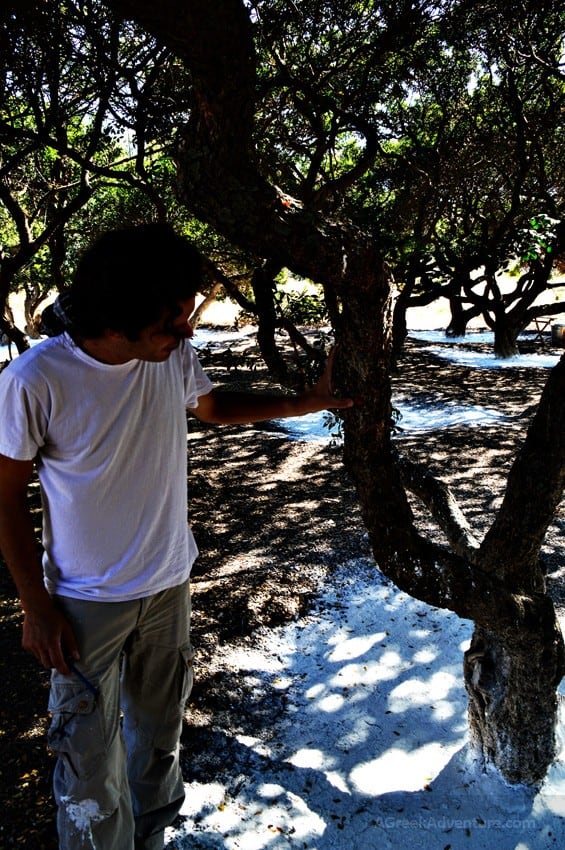 That white powder you see under each tree is used to prevent the extract from sticking on the ground dirt.
Here are the simple tools of the trade in order to harvest.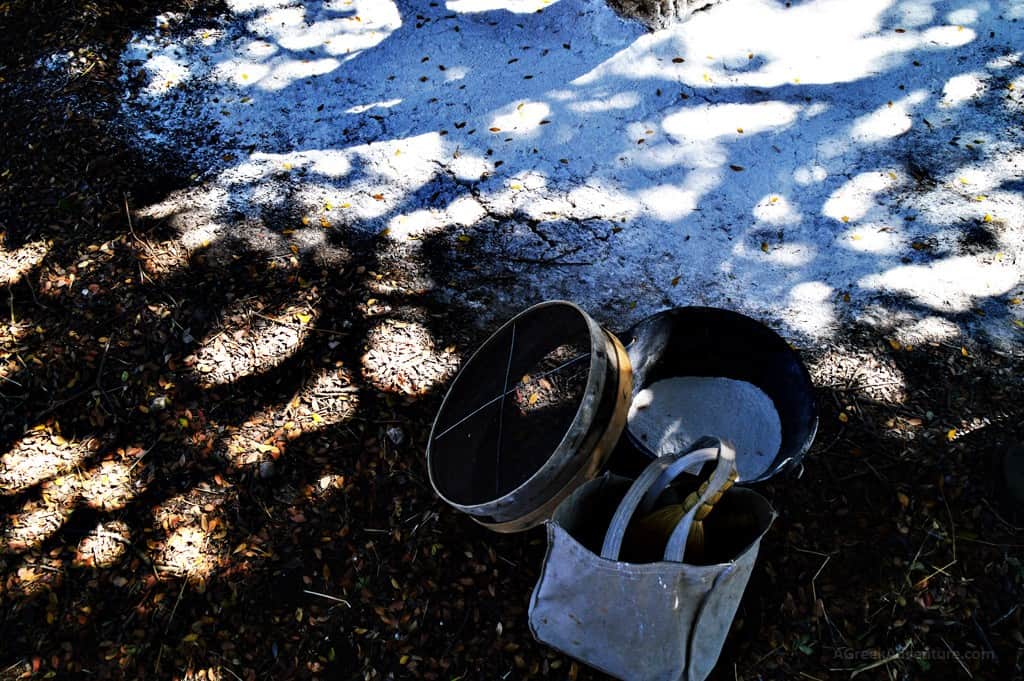 A preparation process is involved where the farmer "cleans" the trunk in order to be able to perform the "cut".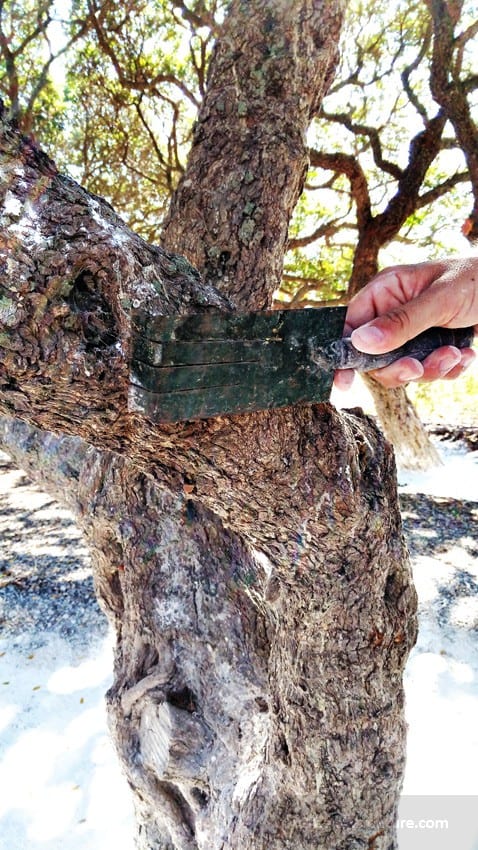 Then, he creates small cuts on the trunk with a small tool. A farmer needs to know how many cuts to do and where and how often. The tree must be treated with care in order to be able to offer its goods for a lifetime.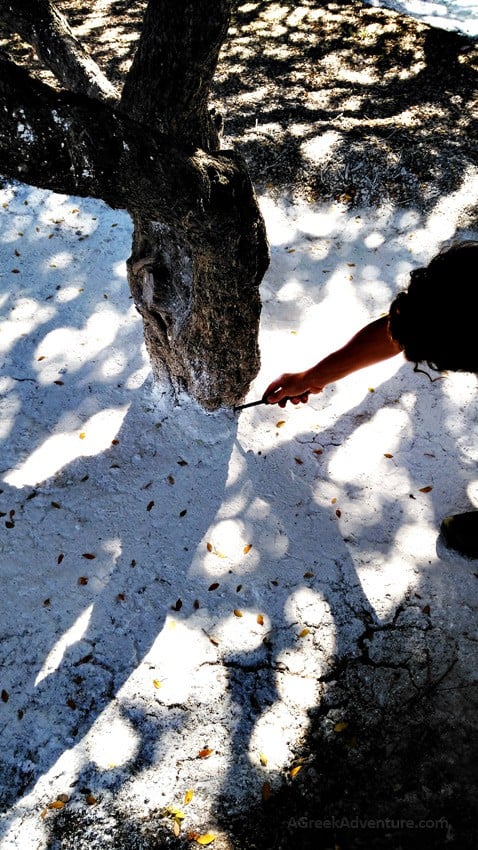 The tree starts the healing process and thus this juice is produced. As it flows it creates bigger concentrations and falls on the ground. It is like pearls.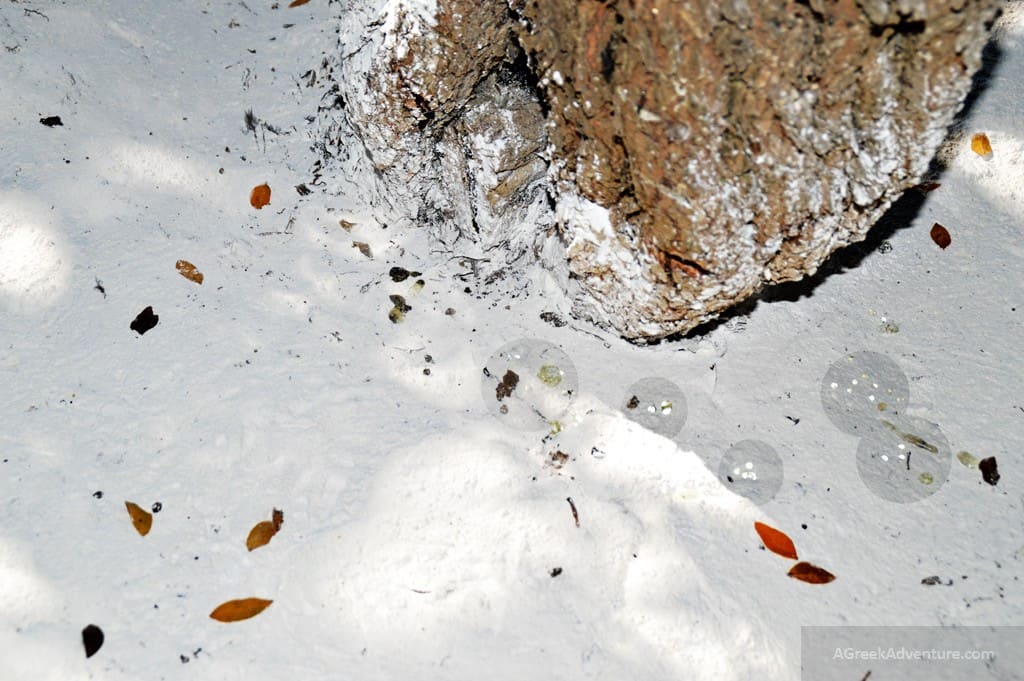 Here is a close-up. This one is not yet quite solid and it can't be harvested properly. At this phase it is like a semi-liquid bubble. Like a pearl, right?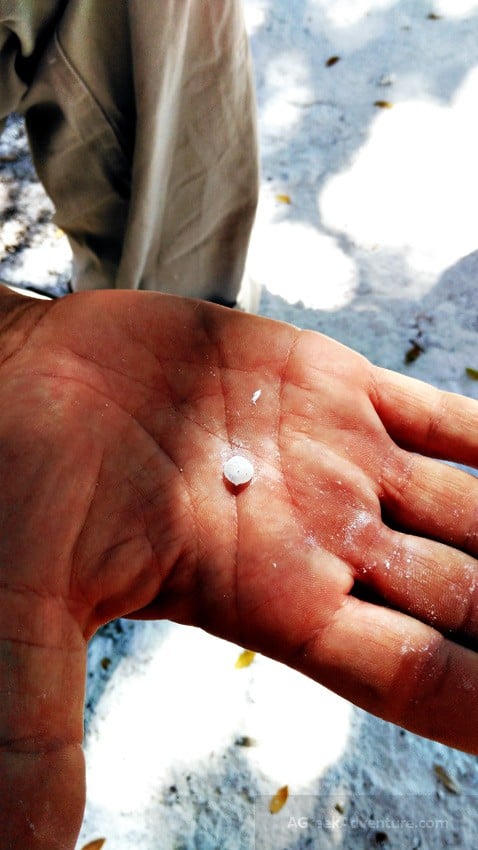 When mastic is thick solid it is simply swiped from the ground. The farmer takes it through a sieve to clean up any small leaves and such and it is taken to the factory for further process.
Vassilis has a surprise for all his guests and clients, by offering local freshly cooked products of Chios for lunch, right there in the field.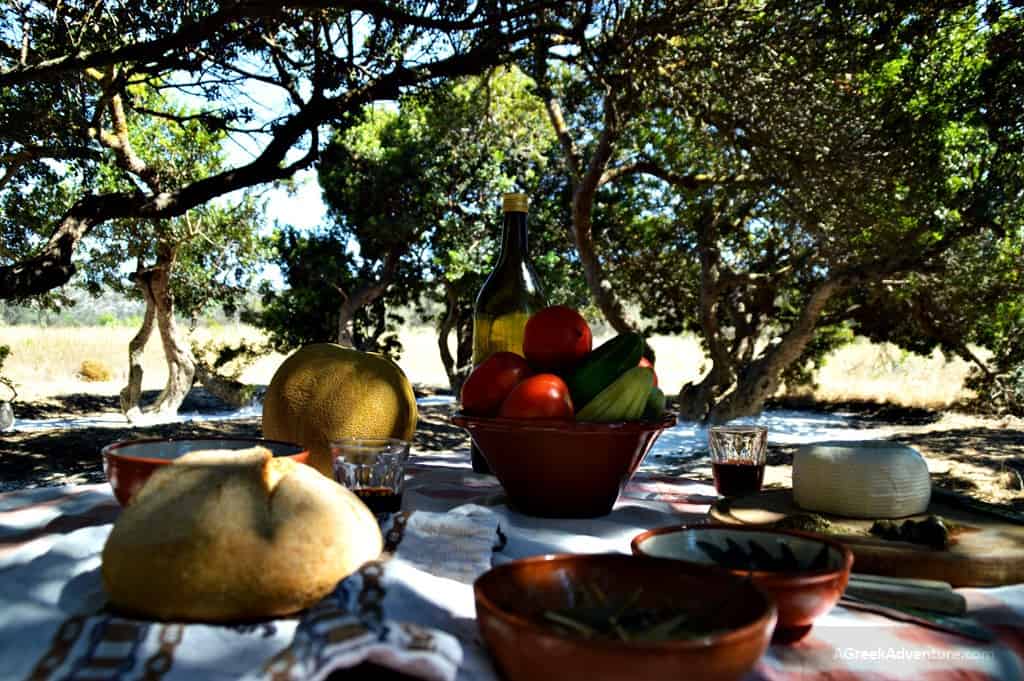 Which of course is accompanied with some local wine.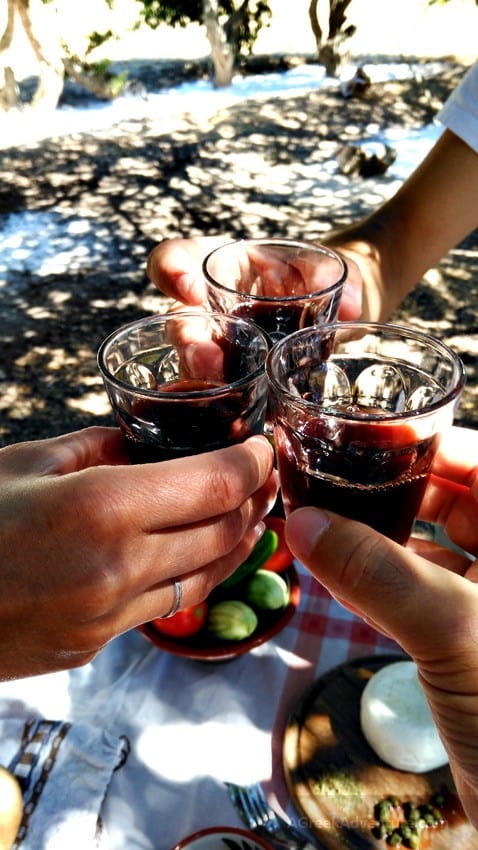 That was a wonderful way to start the day and get some energy before moving to the Mastic Museum. We packed and left from the mastic field, eager to explore the newly inaugurated Chios Mastic Museum. The Chios Museum is created and functions under the provision of the Cultural Foundation of Piraeus Bank Group.
Exploring Chios Mastic Museum
The museum is not far from Mesta (around 20 mins, tops) and is close to Olympi village. It is a very modern building in the middle of nowhere, which adds a "wild" tone to its overall beauty. Its role is to present the history of mastic gum, plus the ways it was (and is) grown, farmed and processed. It is an excellent project and acts as a conference center too (amazing sound and visual installations).
We saw areas like these below where props, mannequins and miniatures where used to depict the process of harvesting and manual processing of this gum.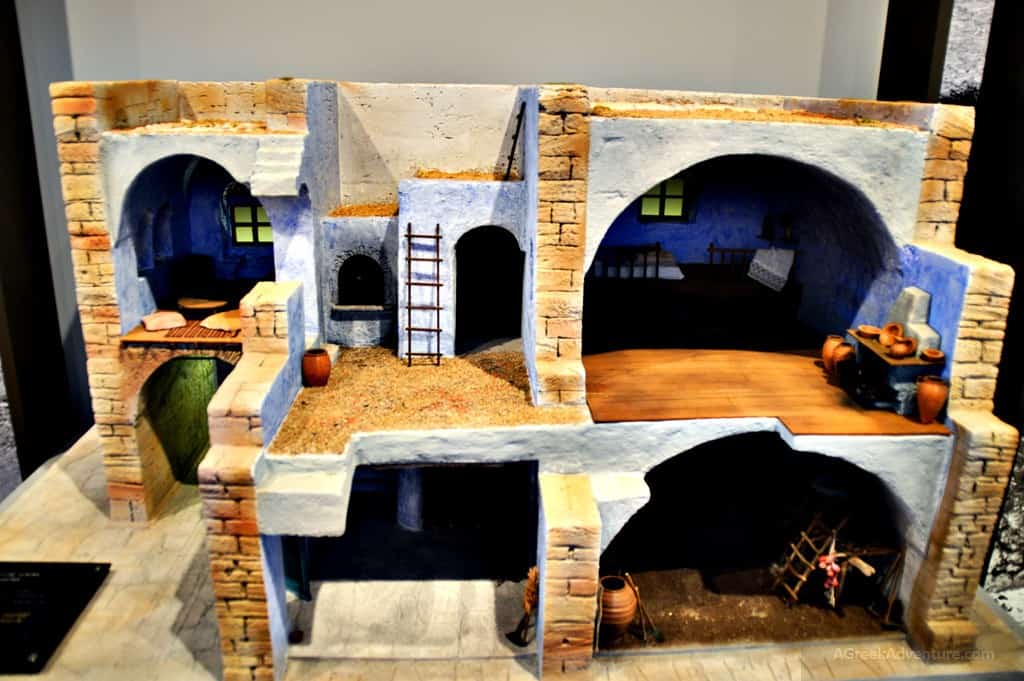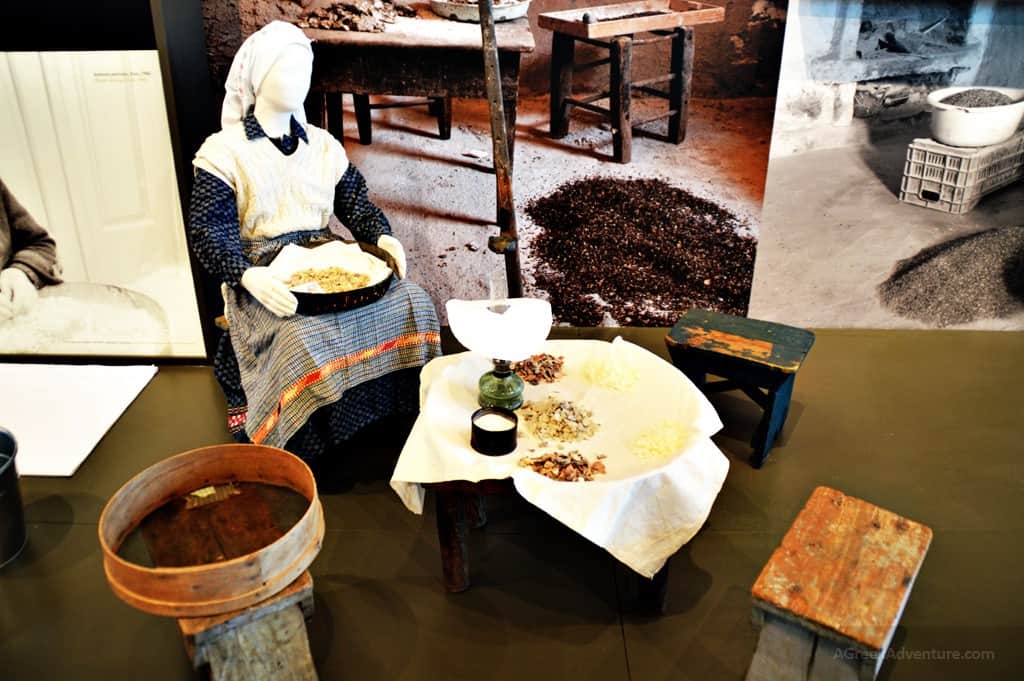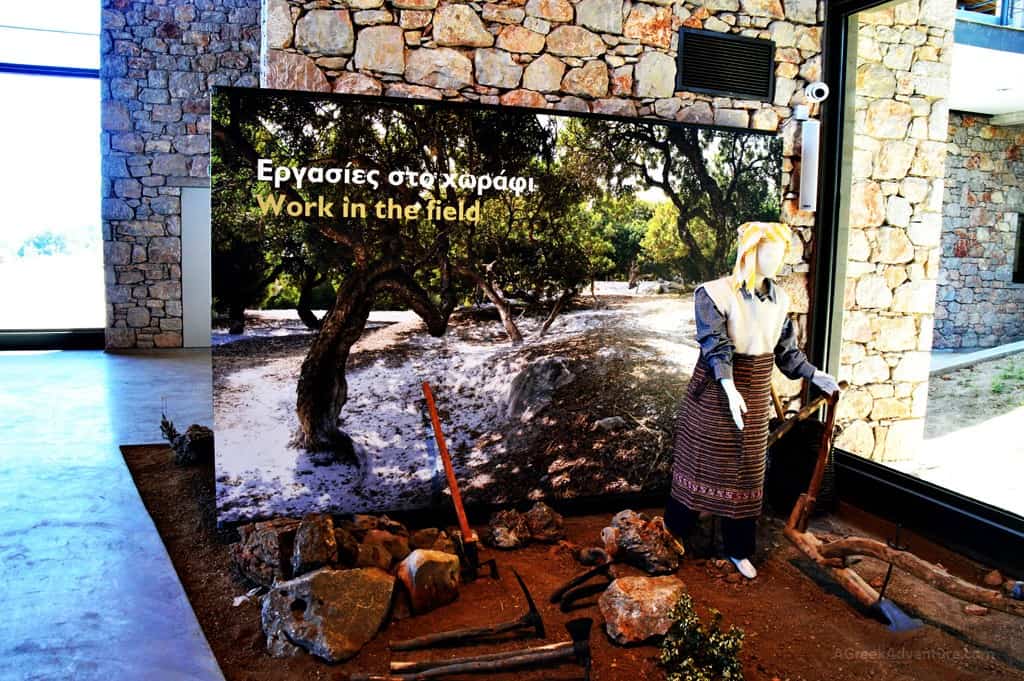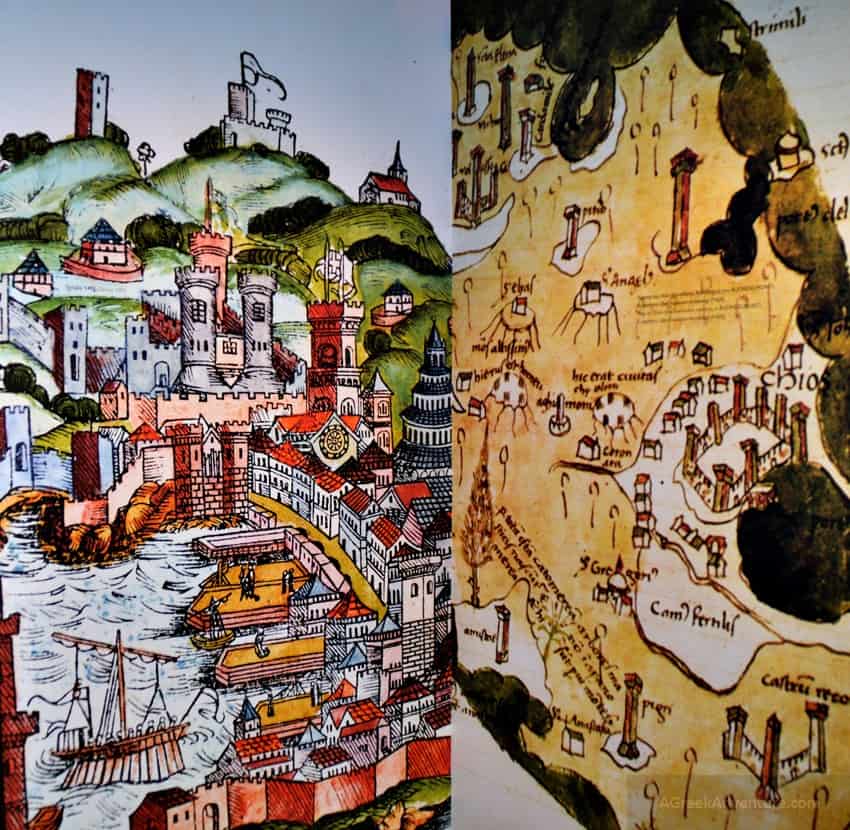 In many areas there are posters explaining the history of Chios and its relation to mastic.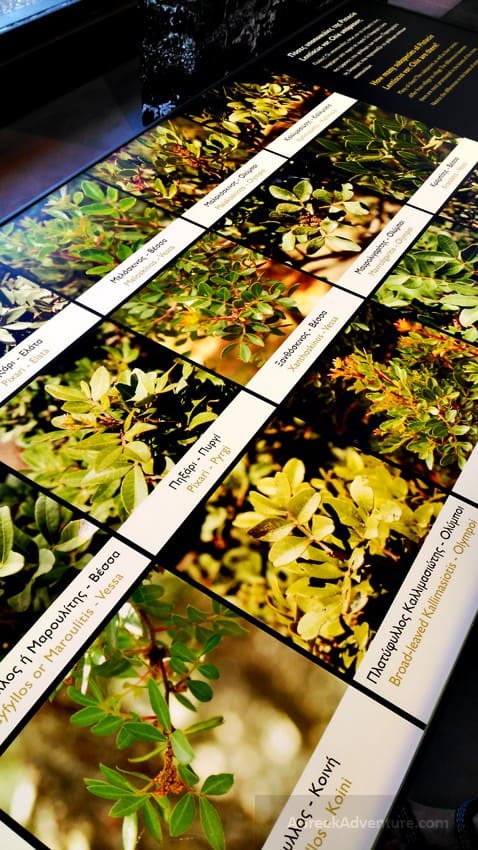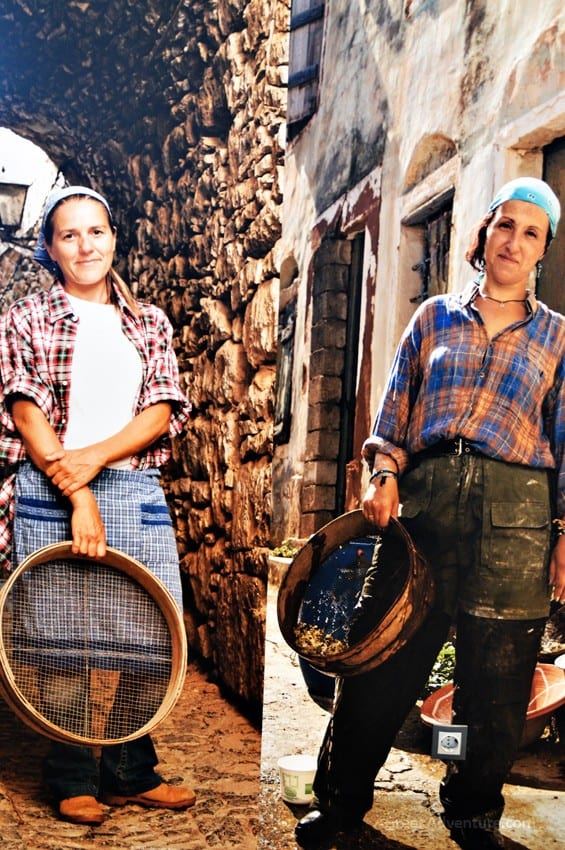 The association of mastic producers of Chios donated a great number of equipment which is used to clean, polish and package mastic.
Key point? Most of the machines are actually functioning! You press a button and they all start working for a number of seconds!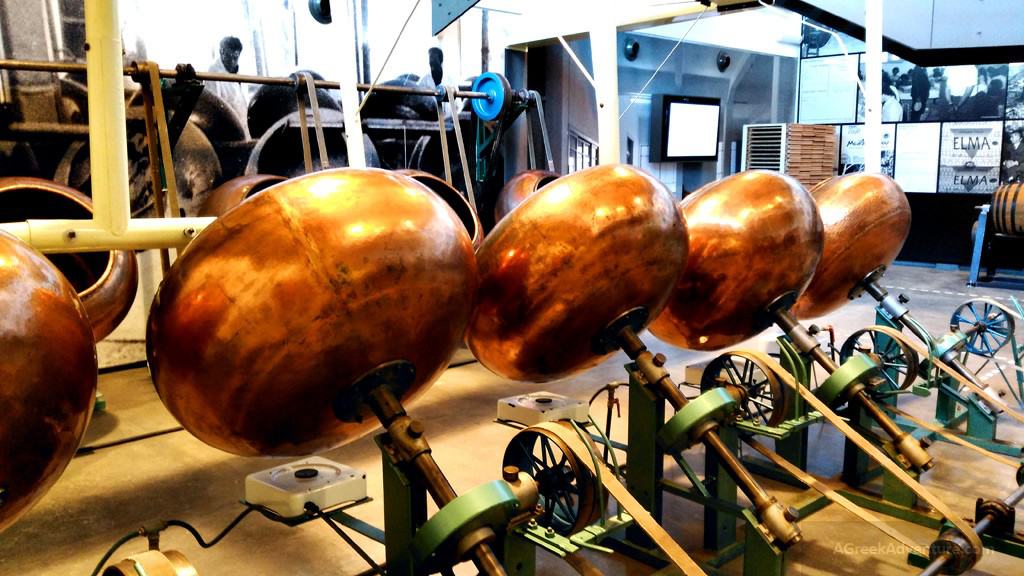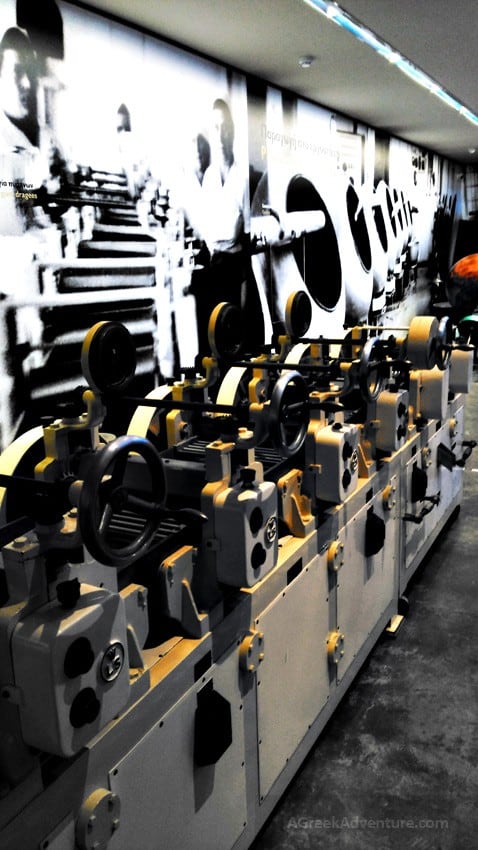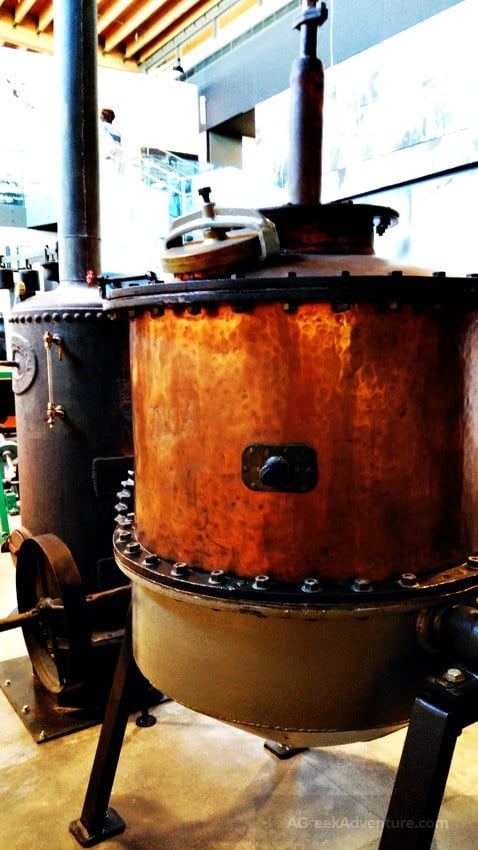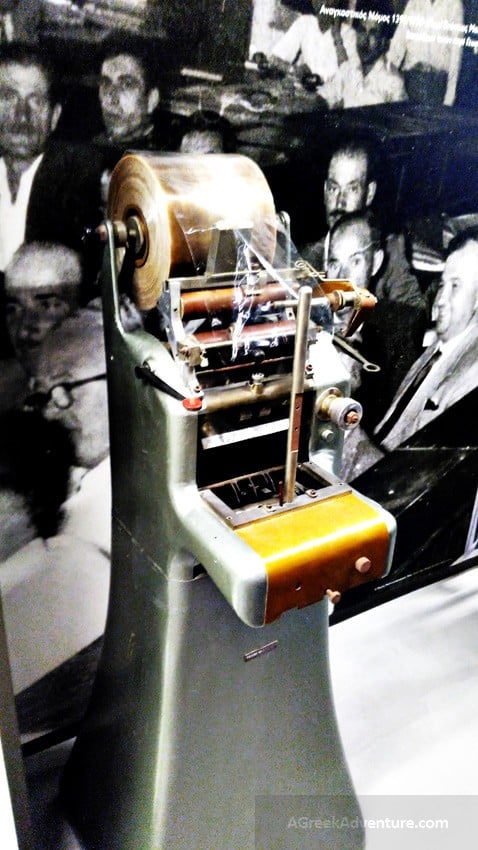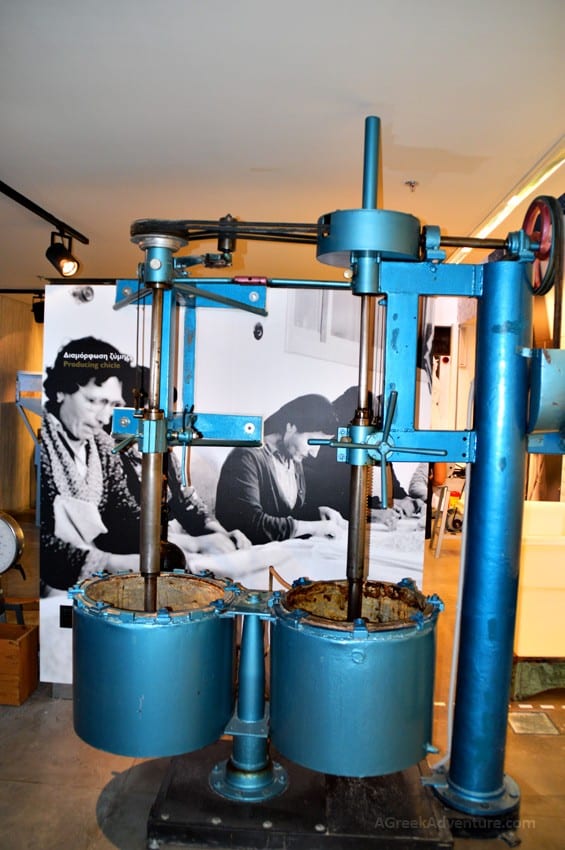 And that is not all. The exhibition itself continues outside the building. We had the opportunity to visit the mastic field next to the museum and learn even more about its farming.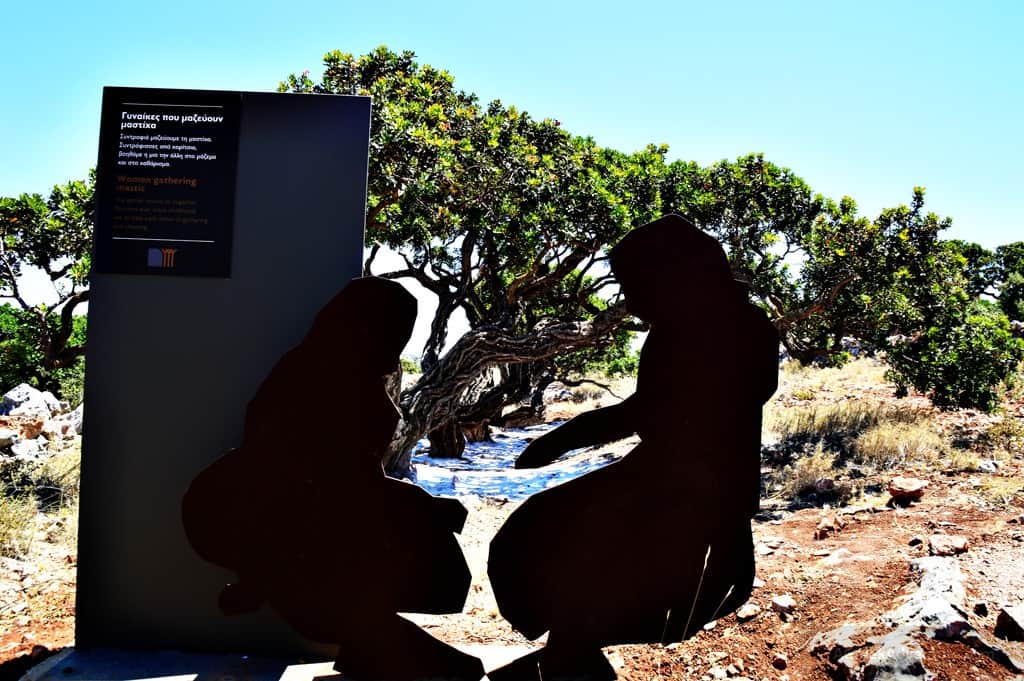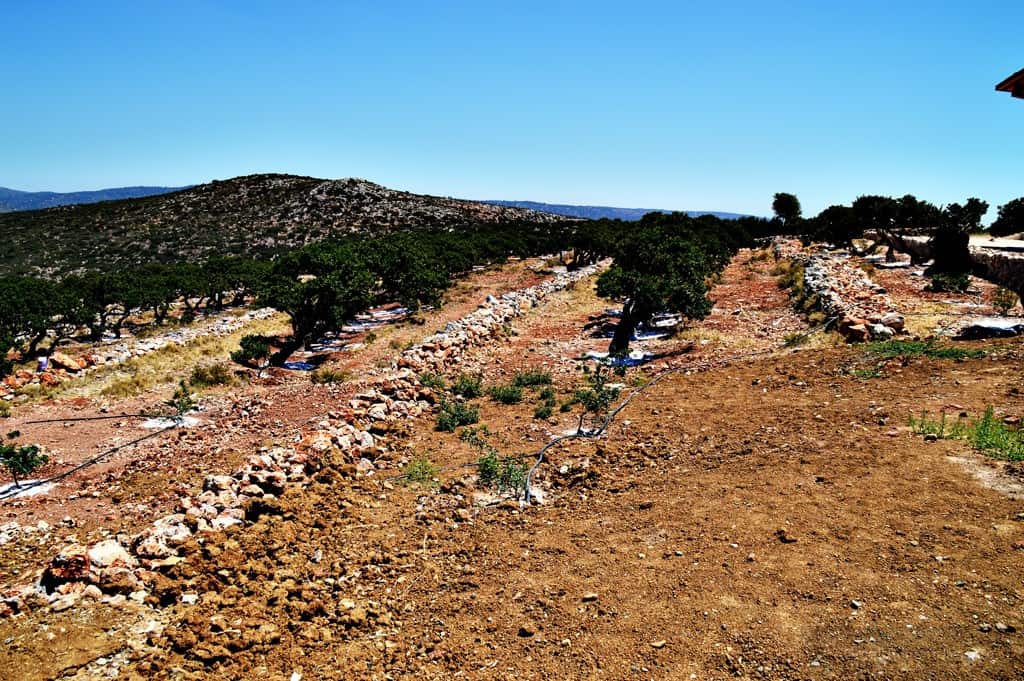 For us it was another great experience to learn so many things about this magnificent natural product. Imagine that mastic is actually the "blood" of the tree which is offered to people, having all these amazing healing applications.
Greece is great for many things. It is a blessed country with so many herbs and natural products to use for healing. Probably that is why Mediterranean nutrition is considered one of the top to follow worldwide.
Stand by for our next adventure in Chios, everyone!
A thank you to a great guy and caring people
A great caring guide, who wants you to experience a destination, is a treasure and we want to thank Vassilis of Masticulture for his services. This trip was organised by North Aegean, Regional Unit of Chios office. A variety of sponsors provided their services, accommodation and knowledge about the island of Chios. Transportation was sponsored by Hellenic Seaways!
Thank you all for this.
Kindly share this and make Chios known to the world!