Here we are visiting the Kampos Citrus Museum on the island of Chios. Adventures at Chios island are on a rampage! In this post, I read about two controversial things.
We visited an abandoned castle village at the top of a hill, and the sweetest experience of all: the Citrus museum and sweets shop!
If you haven't read our other adventures at Chios, go here, here, here, here and here.
Citrus Museum in Chios island
Not "another" museum! Citrus is far from that.
The Citrus museum part is just one of the things you can do at their multi-function premises.
Combine this experience with your visit to Chora of Chios (aka, the port city) since it is just 15 minutes from there.
We think that it is best to visit this place when you land on Chios or when you leave the island.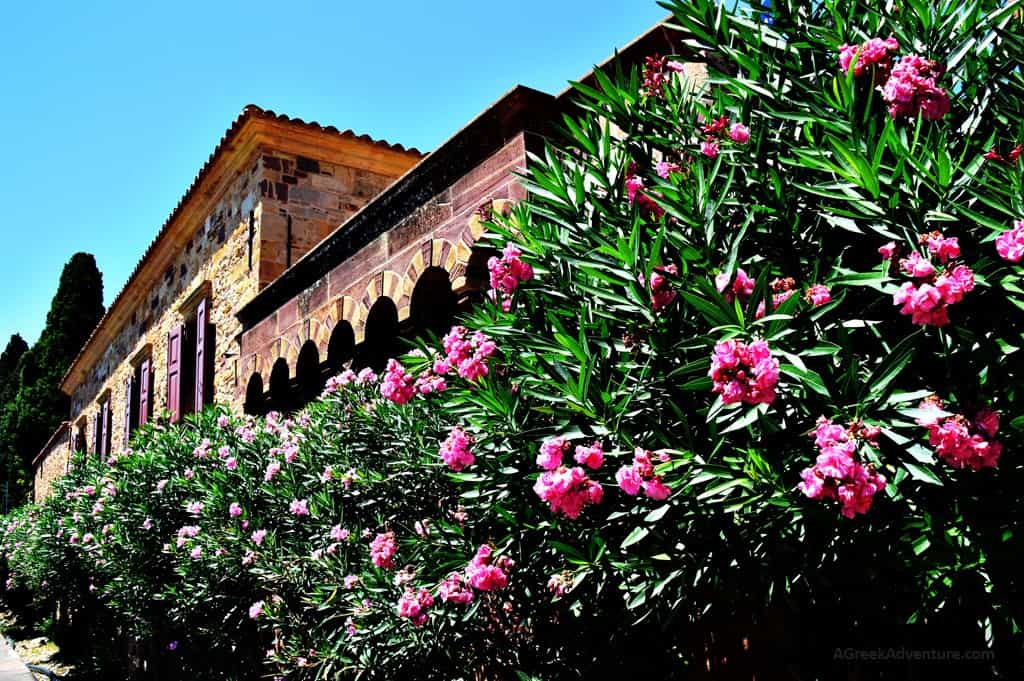 In the first case, you will have many different sweets to consume during your stay at Chios.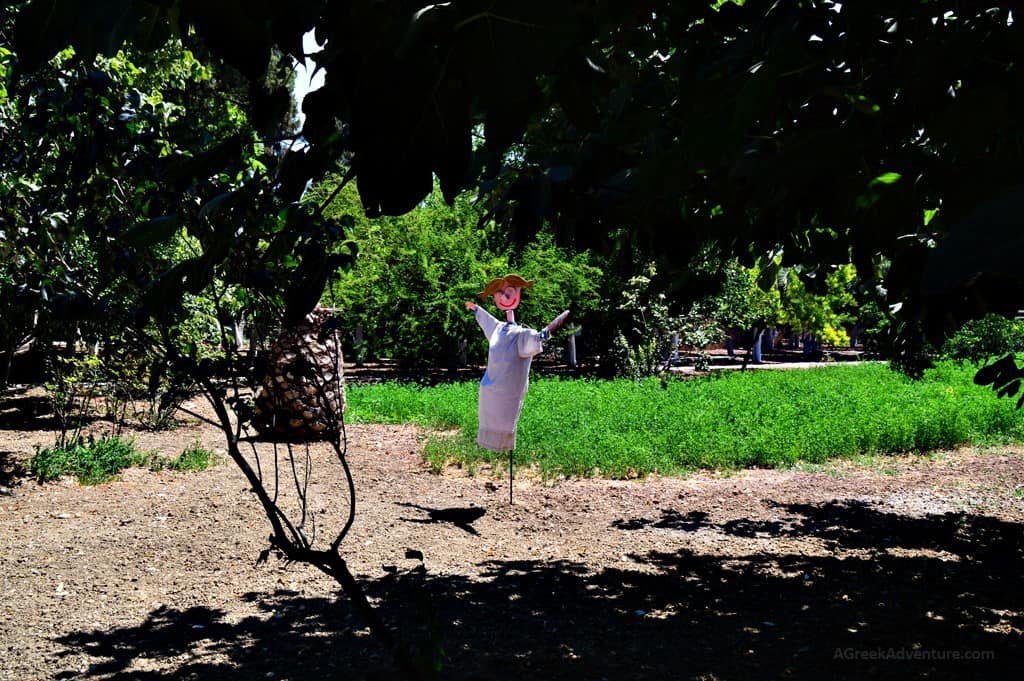 In the second one, you will be able to get many sweet gifts for your loved ones back home.
Well, we are not sure either for the latter since you may get them and eat them all before moving to your next destination.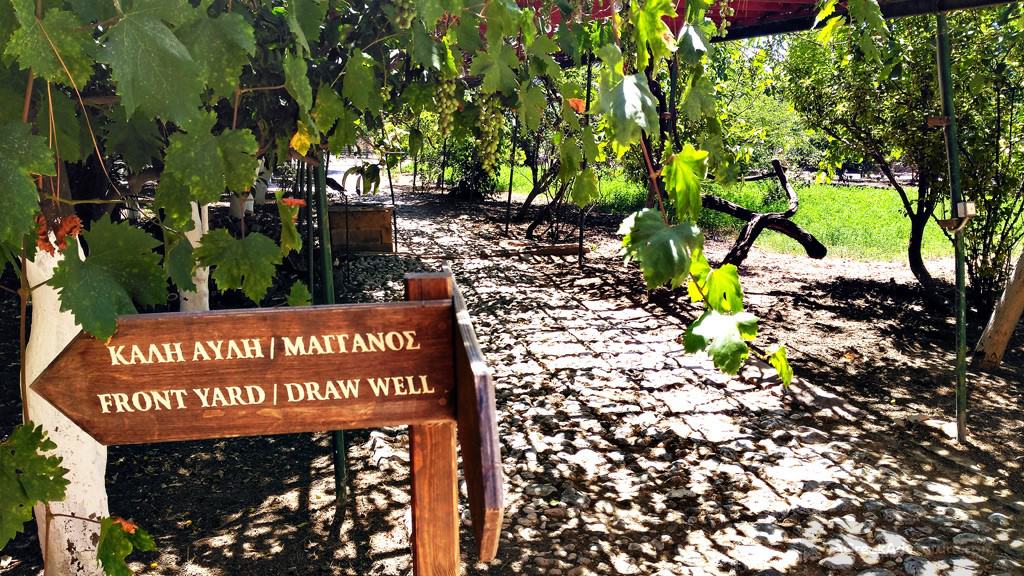 The whole premises of Citrus museum consist of a recreational area (with many things to keep kids busy), the citrus shop, and the citrus museum, plus the citrus fields.
While at the "yard," it is enjoyable to have a walk or sit at one of the many areas of it. They are full of green, vines, and flowers.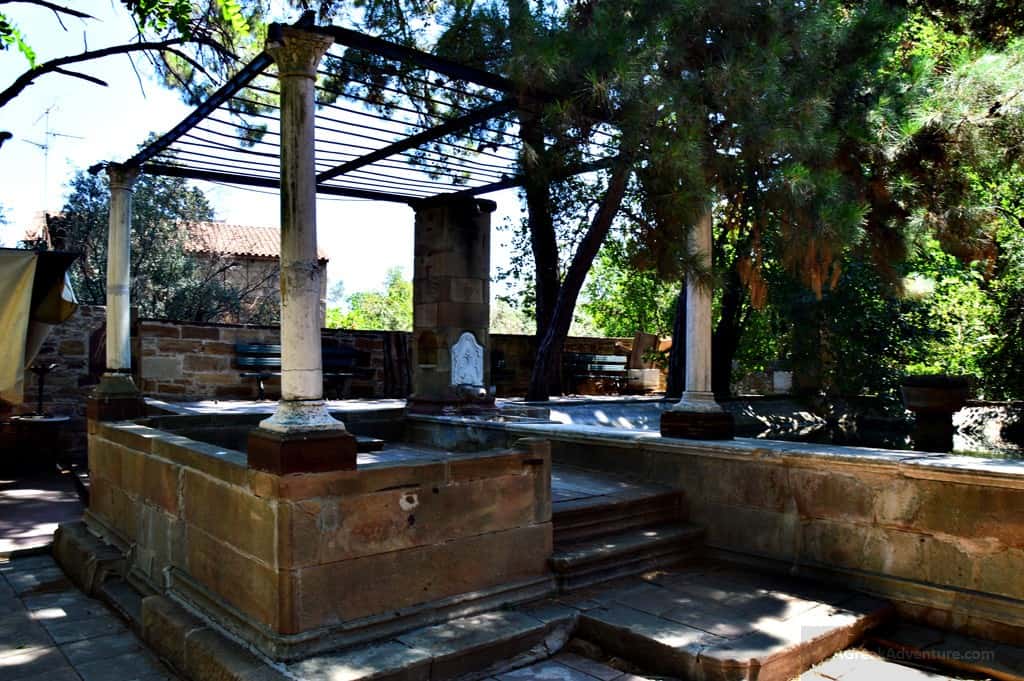 One of the buildings houses the Citrus museum. It has lots and lots of things to see and learn about.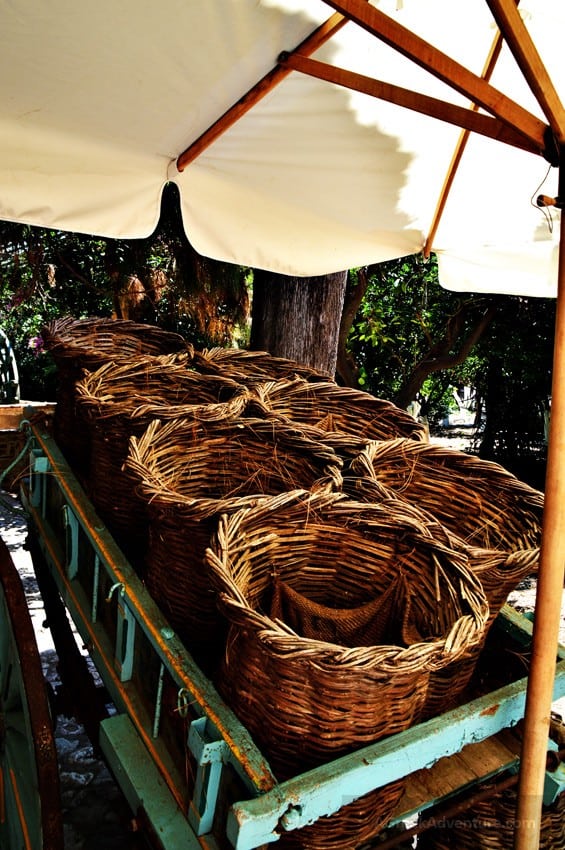 Here, the Citrus cultivation and trade history all over the world is depicted, along with tools of the business.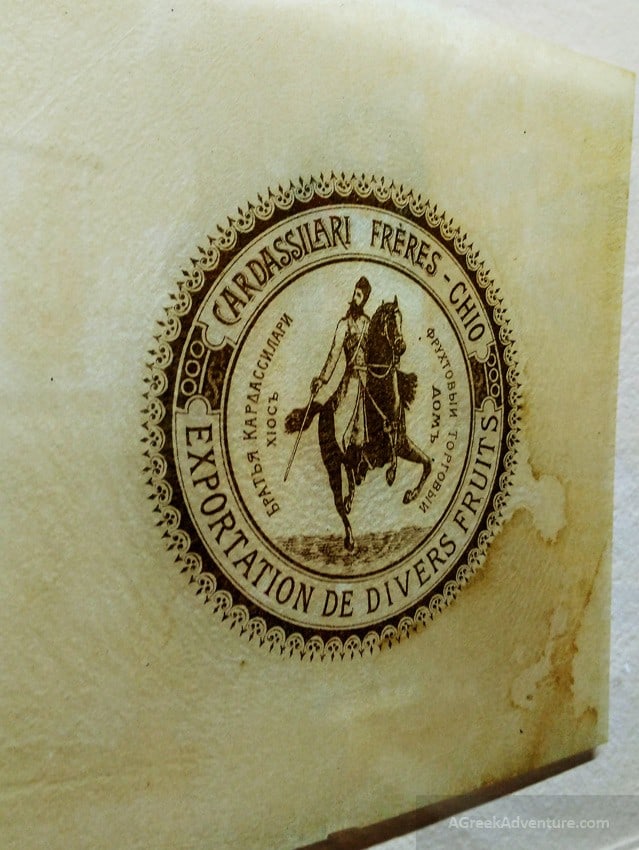 Labels used many years ago to print on packaging boxes, to ship citrus products all over the world.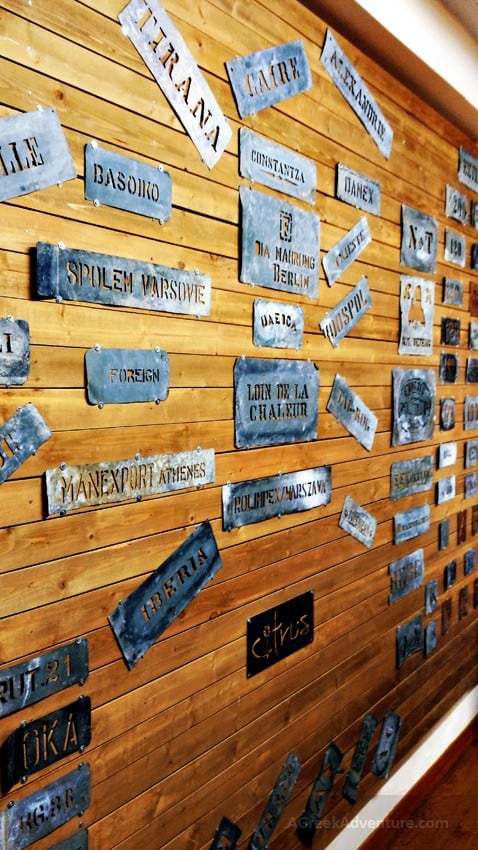 You will spend lots of time in the museum learning about the history of citrus and how it is related to the growth of Chios.
Yet, at some point, you will want to visit the coffee/sweets house and shop.
You will want to try these different citrus-based products! Some of them have mastic flavor in them, too, like this coffee, for example.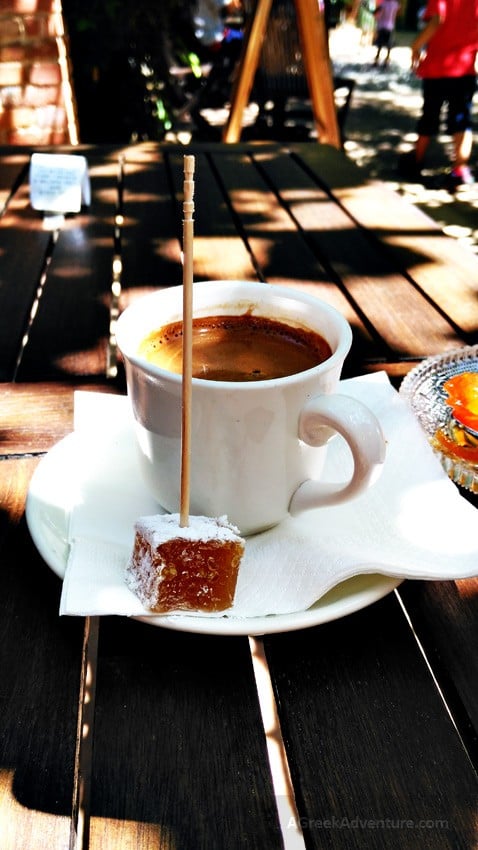 We taste orange pie wherever we find it in Greece.
I thought we had a winner somewhere in Oreini Nafpaktia. Yet, this one takes the Gold medal for now.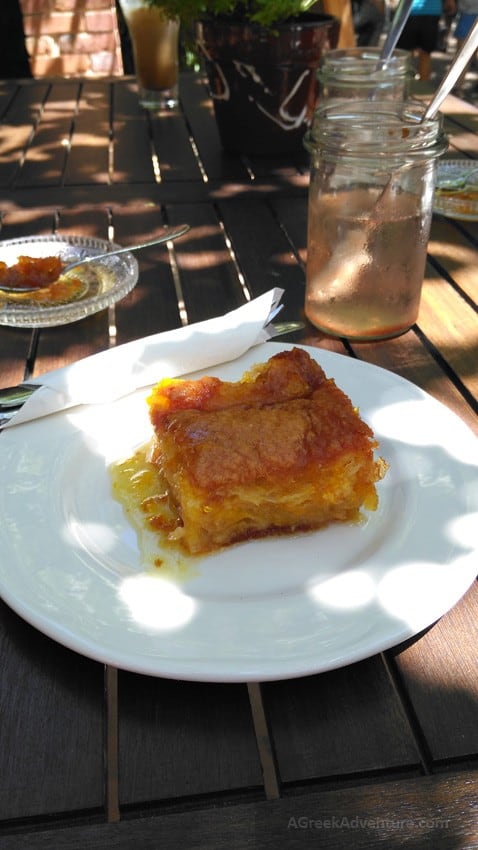 If your sweet tooth is not yet satisfied, try these too.
The ones in the big jar are called "submarines," and the other ones in the small plates are called "gliko koutaliou" (meaning a sweet that you eat with a small spoon).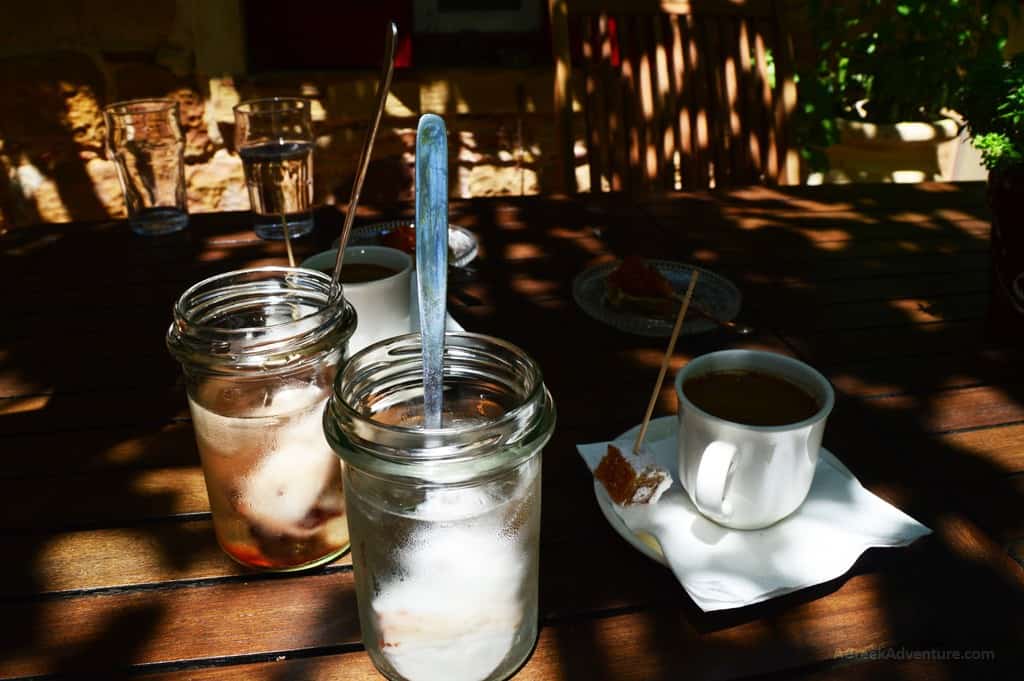 We are sure that your tasting experience will elevate your appetite for more. Feel free to enter the shop and buy some. You know, to "bring back home"…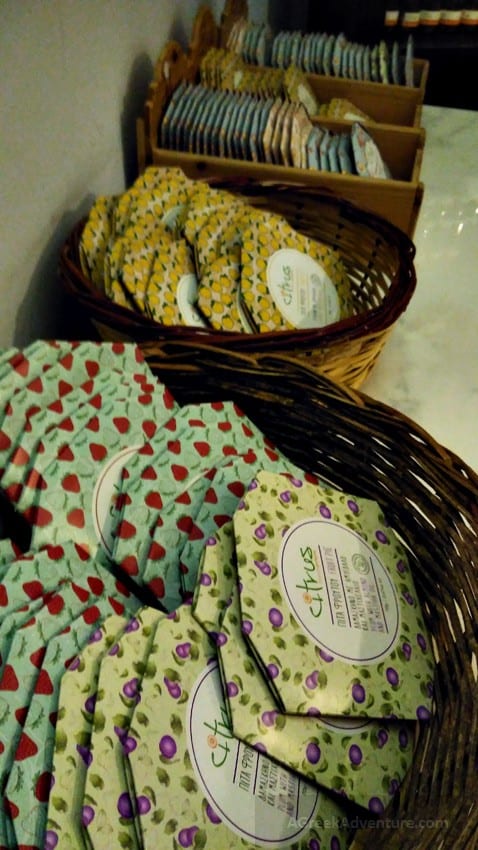 Well, that is a sweet experience. Right? Now, when you want to burn these extra calories, you can go to Anavatos village and walk uphill.
Well, that was it.
We were full of sweets but burned some hiking Anavatos. It was time to move to our next adventure in Chios island.
We need to thank Irene Sassou from Citrus for the time she dedicated to us to experience the museum and the citrus flavors. This lady has quite some energy and passion! Our trip through Chios was organized by North Aegean, Regional Unit of Chios office. Hellenic Seaways sponsored transportation!
Thank you all for this.
Kindly share this and make Chios known to the world!