Seven hours by ferry from Athens (or far shorter by airplain), and Chios Greece will reveal itself to the North Aegean traveler. Things like the mastic tree and the roots of Greek shipping industry have their origin weaved with this island. Chios is not one of the mainstream destinations that are commonly found in various travel catalogues.
We were invited to experience the island for 6 days and we can say this: The island is large, has tons of things to do, suitable for all kinds of travelers and six days aren't enough! You will not have the chance to get bored. Every day will be a different experience. If you go to Chios you can make plans for easily staying there for 10 days.
Here is our "log" of things we did and saw. We will post them in different articles since there are too many things we want to share and they don't fit in just one!
First stop in Chios Greece: Volissos
Volissos is a very serene and quite village at the north part of Chios. As you look at the village it seems that is divided in 2 parts. The upper part looks like part of a castle, while the lower one seems a bit more "modern".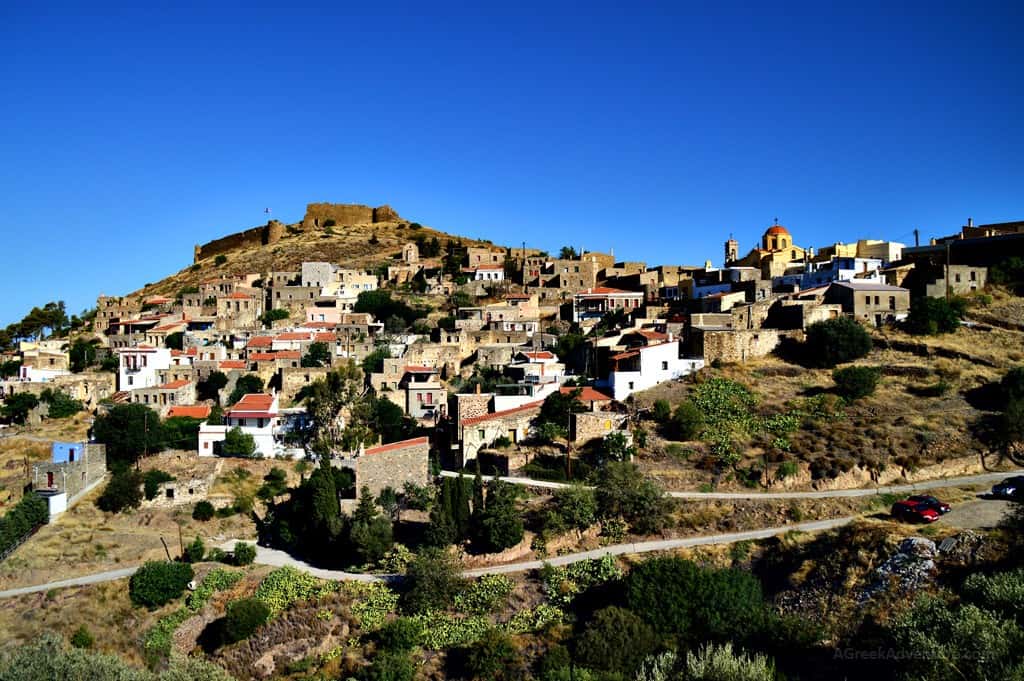 The village is very nice for a walk and to have your accommodation and base there. If you want quietness, this is the place to be.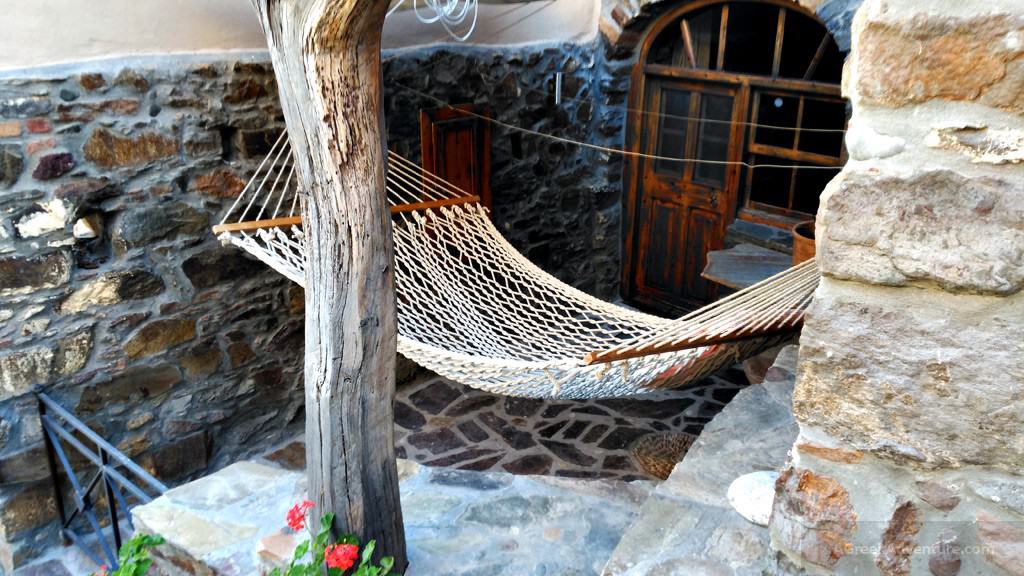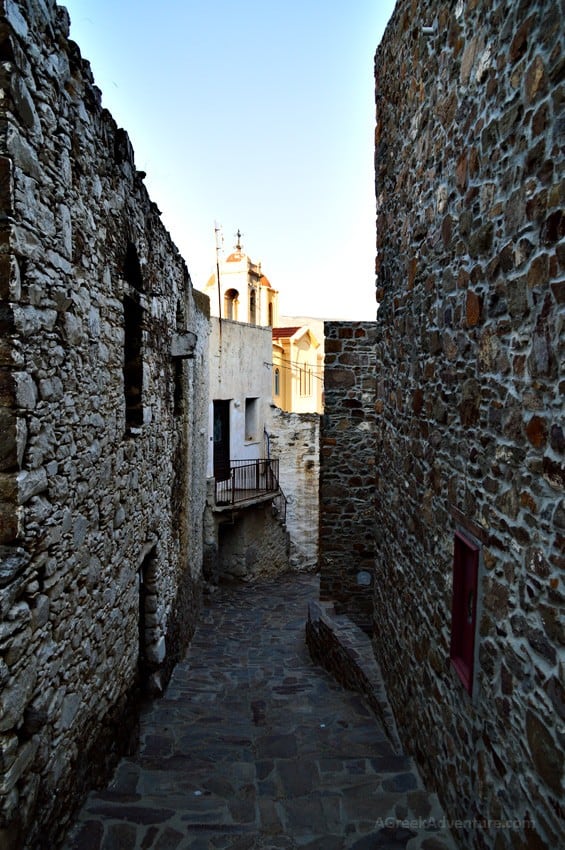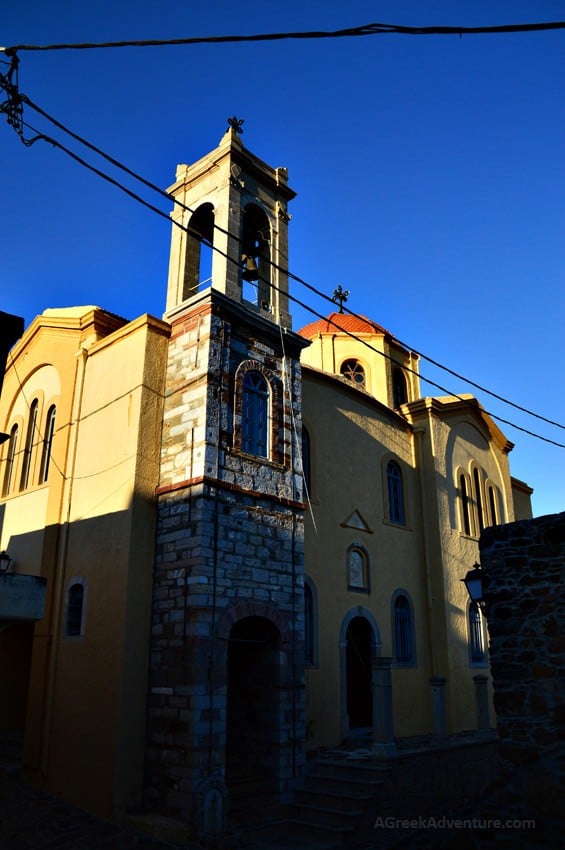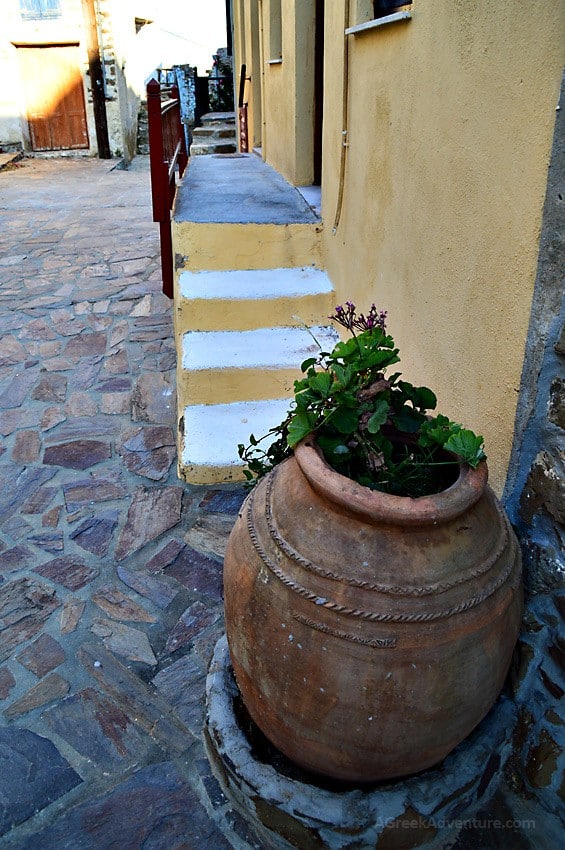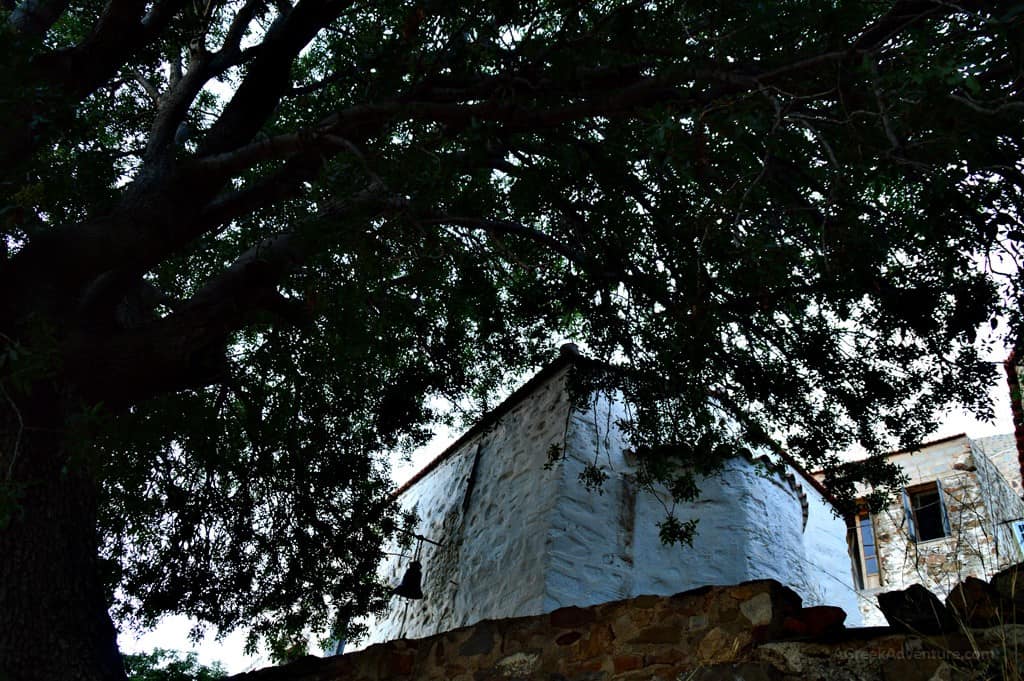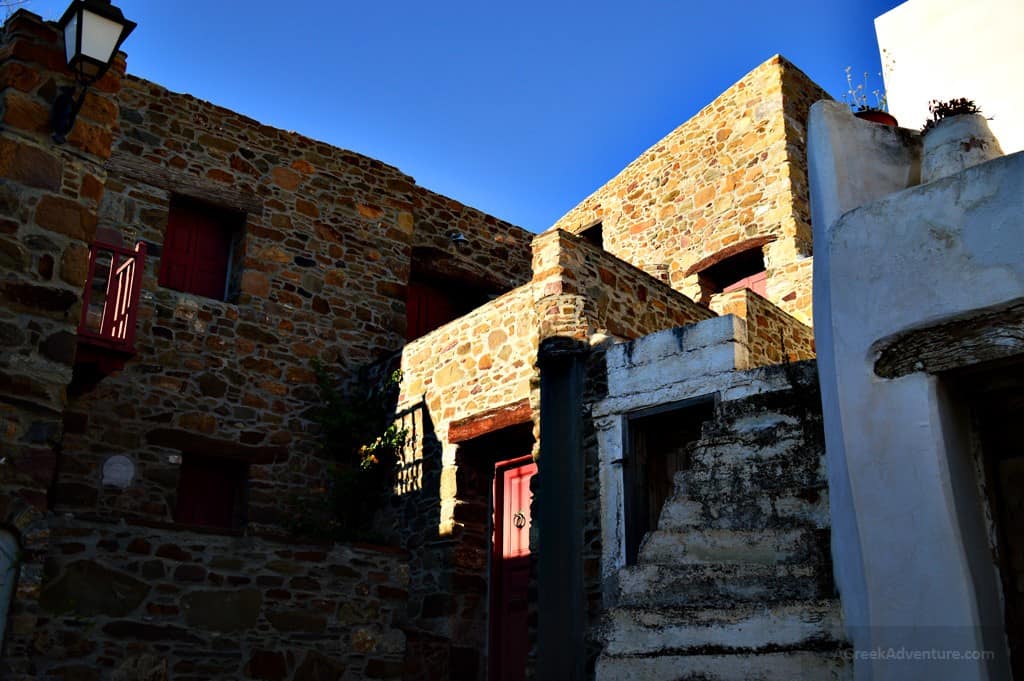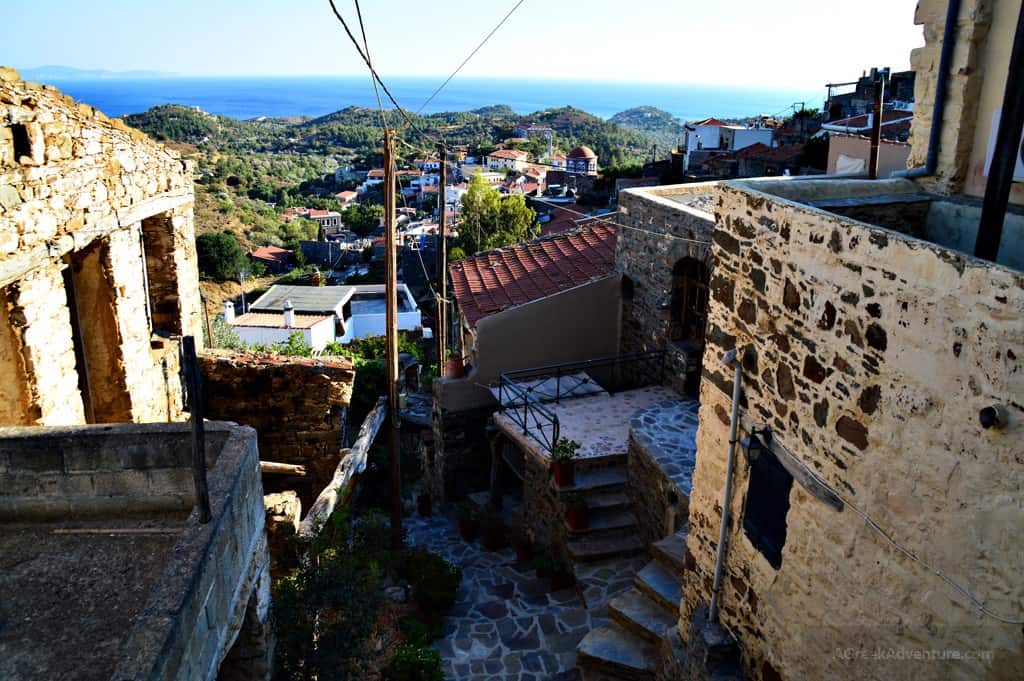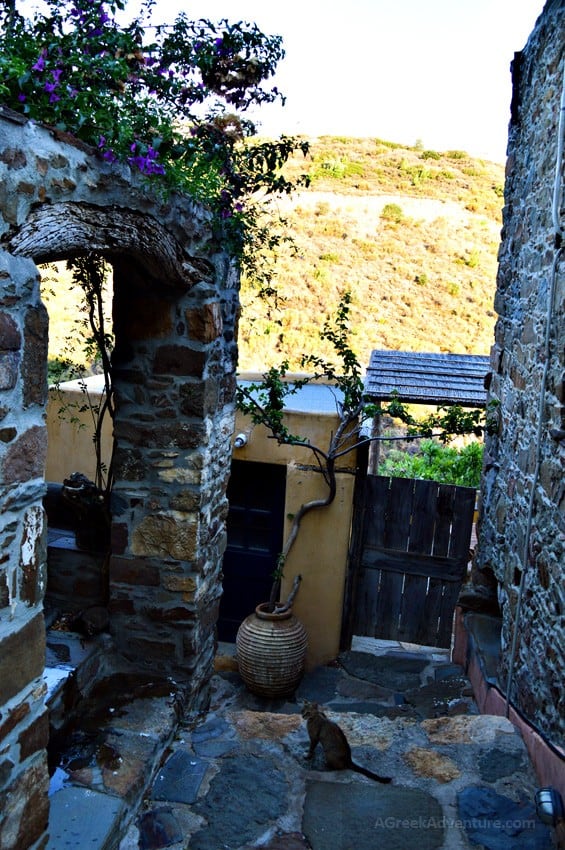 You can walk up to the medieval castle. The view is breathtaking.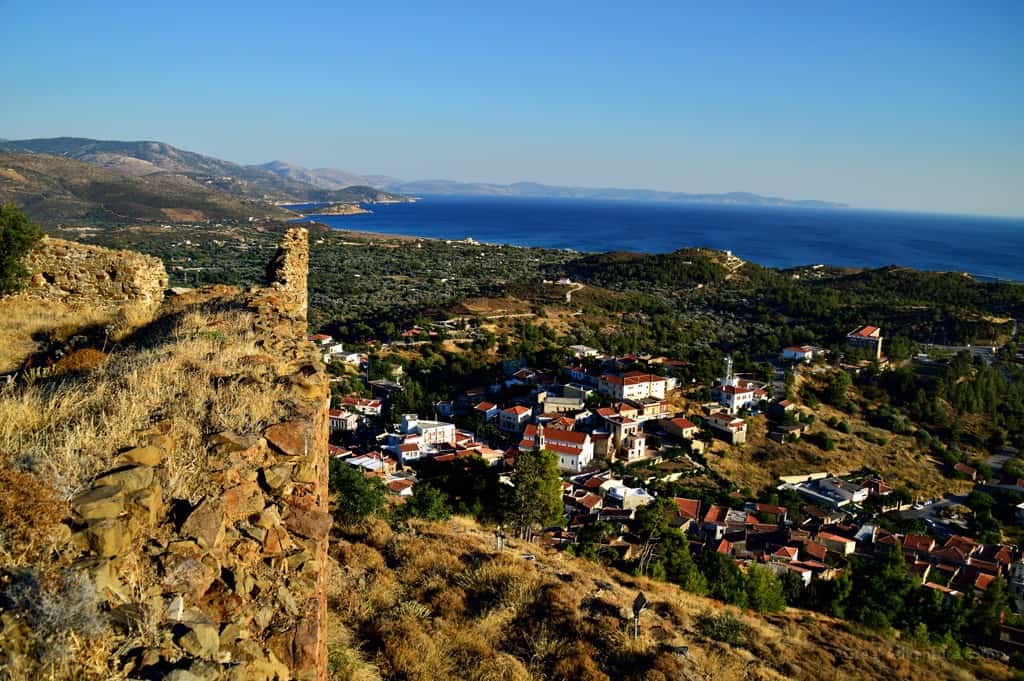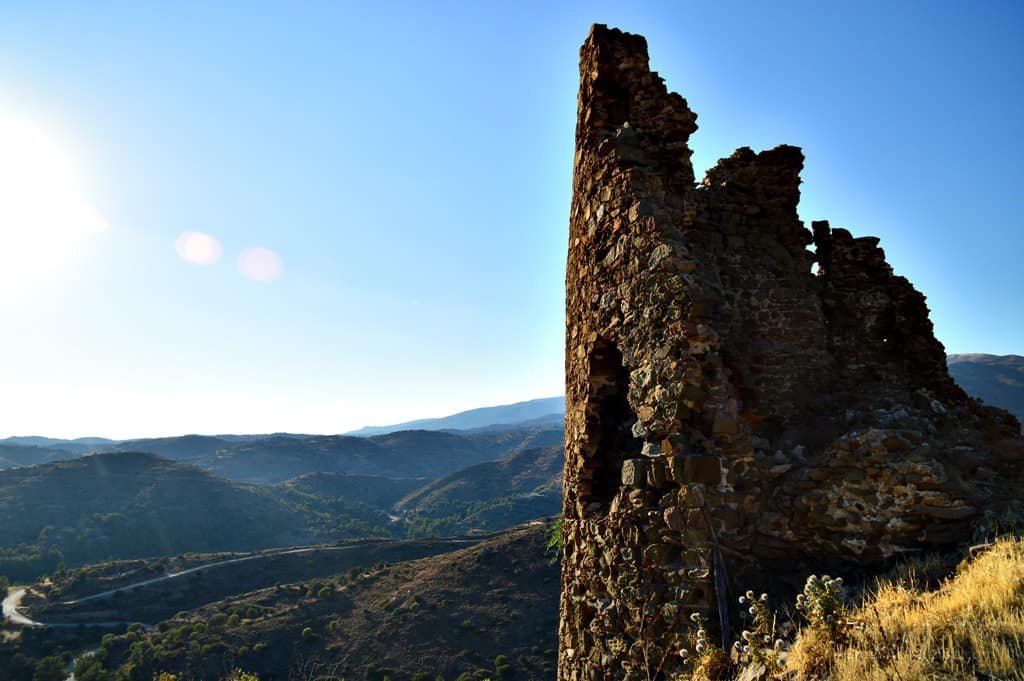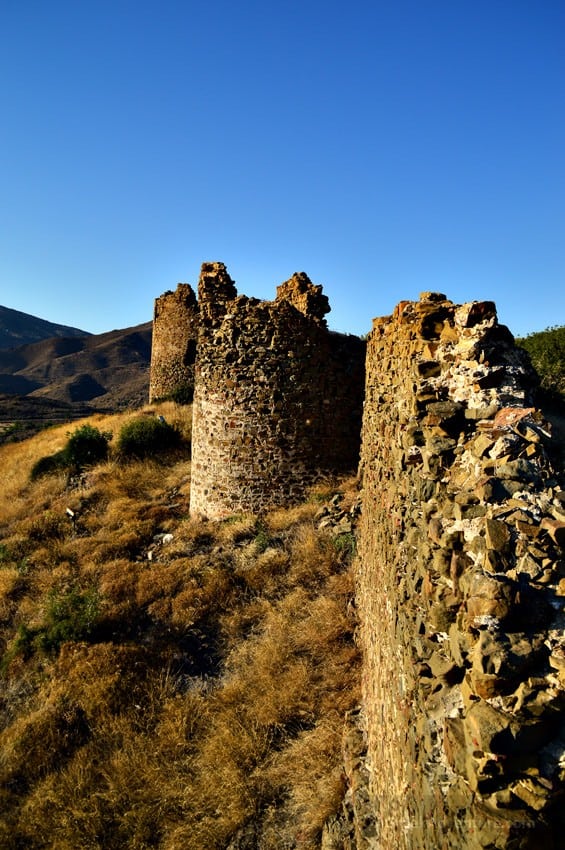 The upper part of Volissos, prior reaching the castle, is very beautiful too and it has kept the traditional style of the area.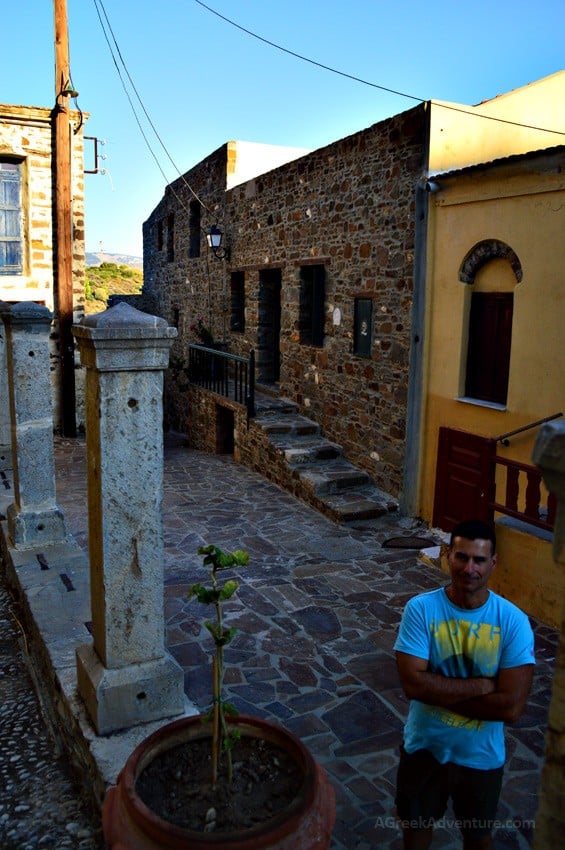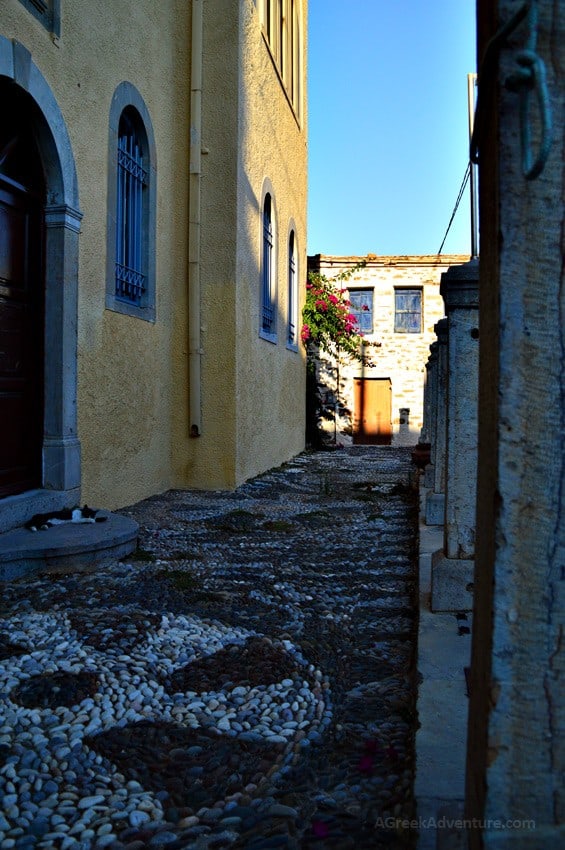 Being in Volissos, you should definitely go for swimming to a variety of beaches close to the village. Like the Managros beach.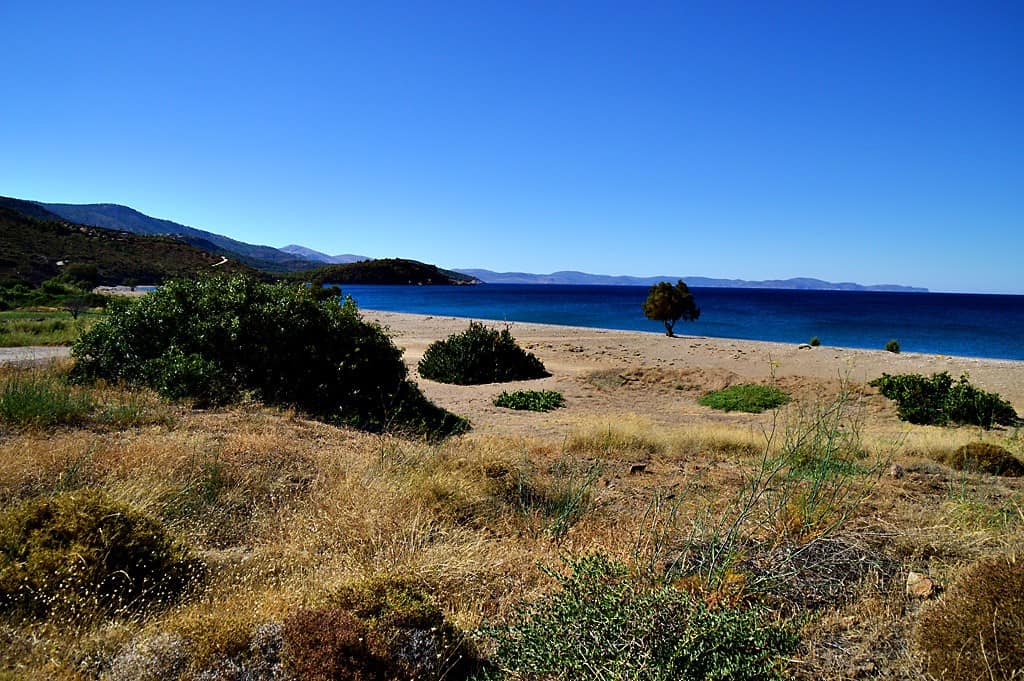 The village of Limnia is very close. Suitable for having an afternoon drink and lunch/dinner. While there, try the tavern of Limanaki. The owner is the fisherman himself, so you have a great number of chances to eat freshly caught fish and frutti di mare.
If you fancy a different approach in dining and breakfast you can visit the main square of Volissos. There is a place called Black Sheep (Mavro Provato). For a small amount you can have a creative variety of things for breakfast or lunch/dinner. We did that. There is team of very young people who run this place and they are very polite.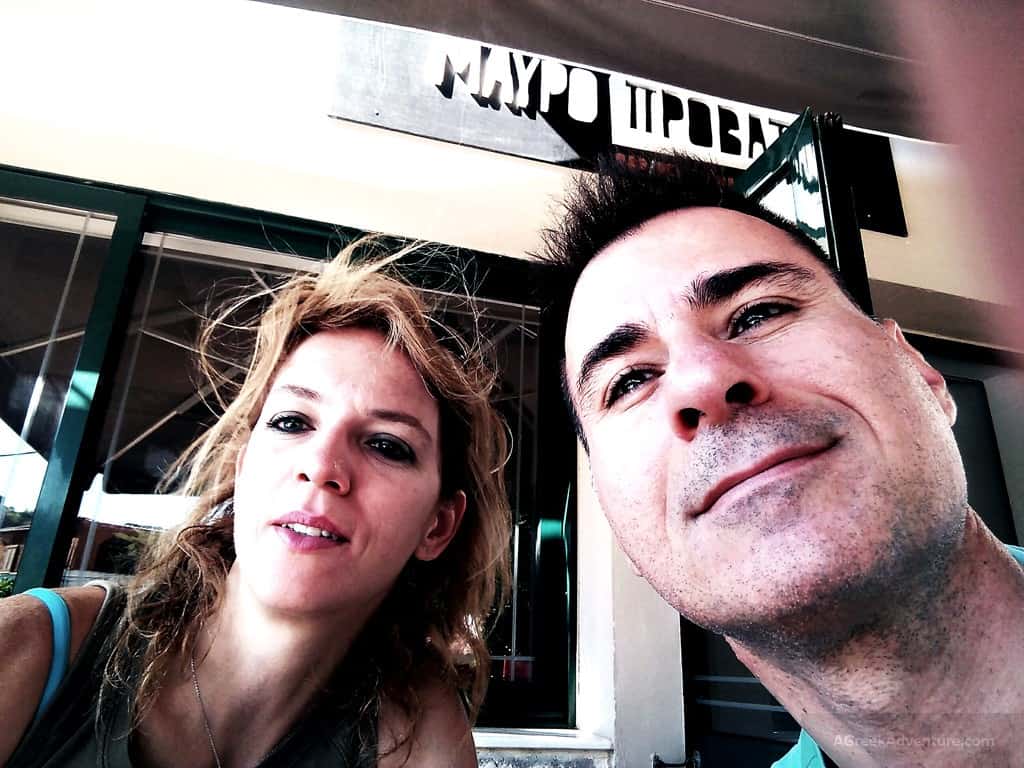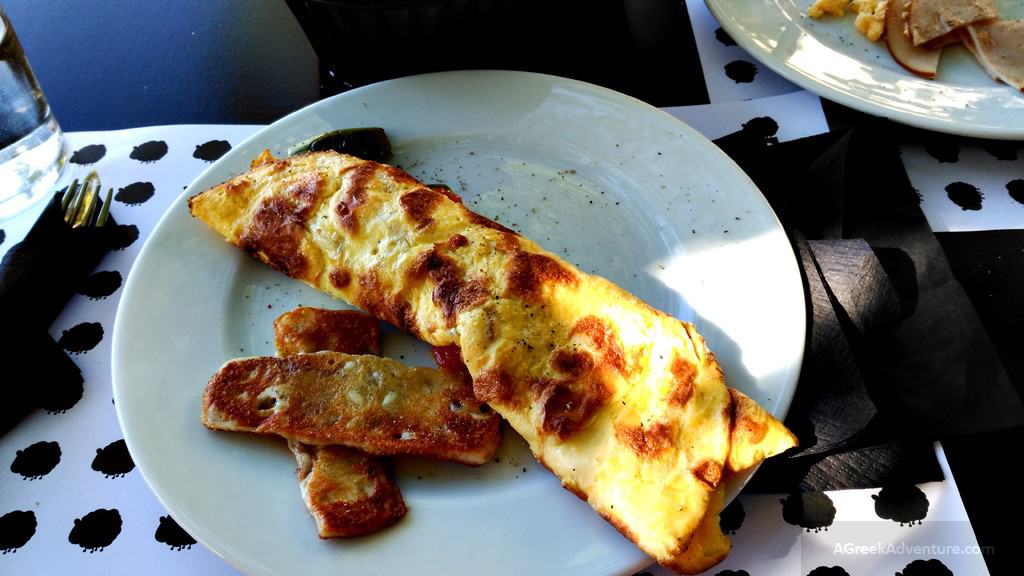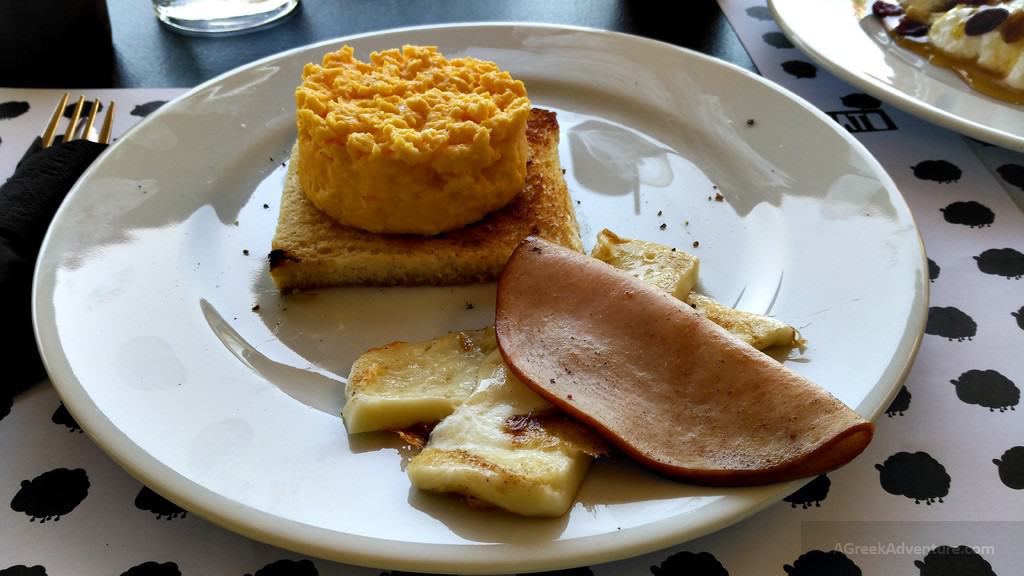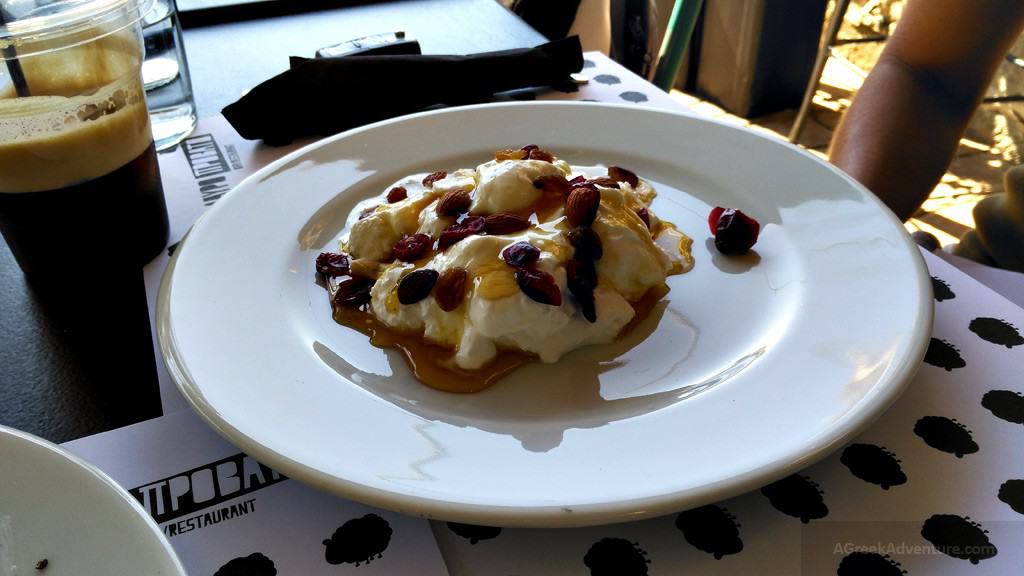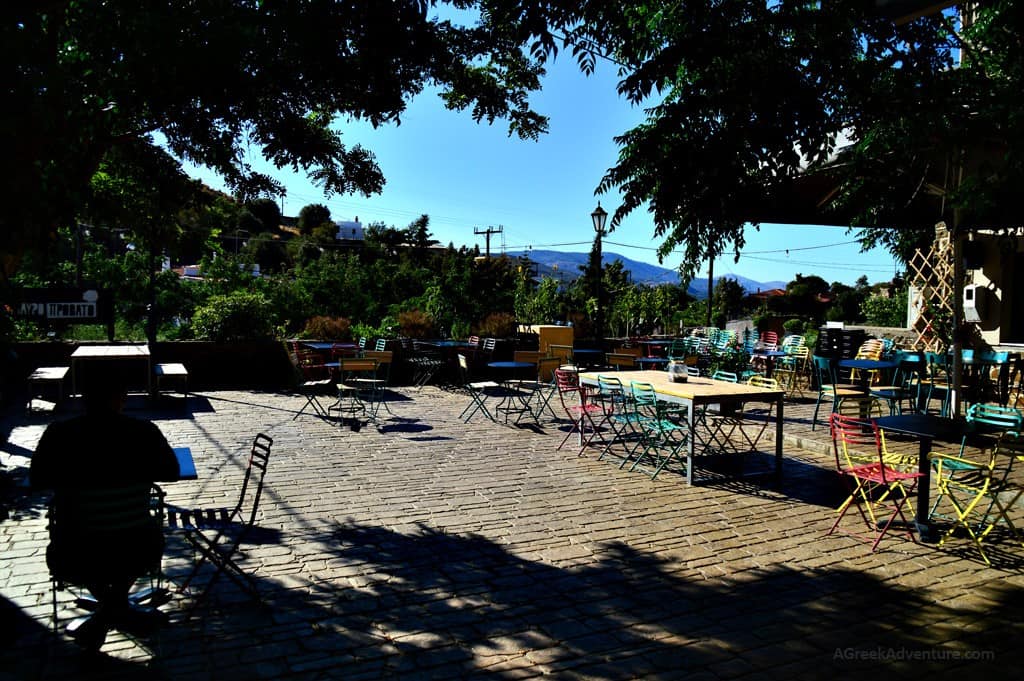 We stayed at Castelli Apartments. Our room was very well decorated and had a nice front-yard with flowers. Everything was very colorful. Fancy that?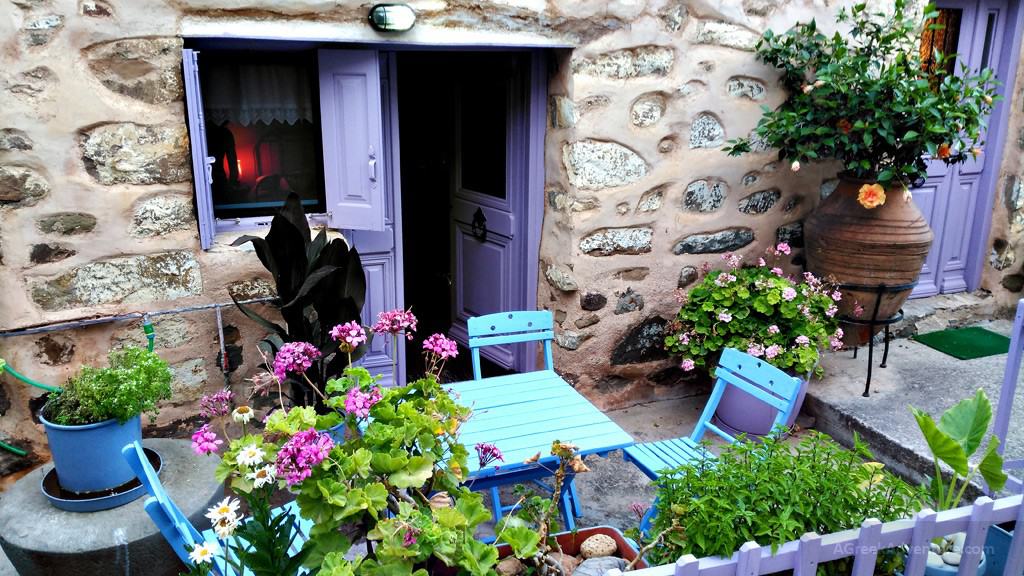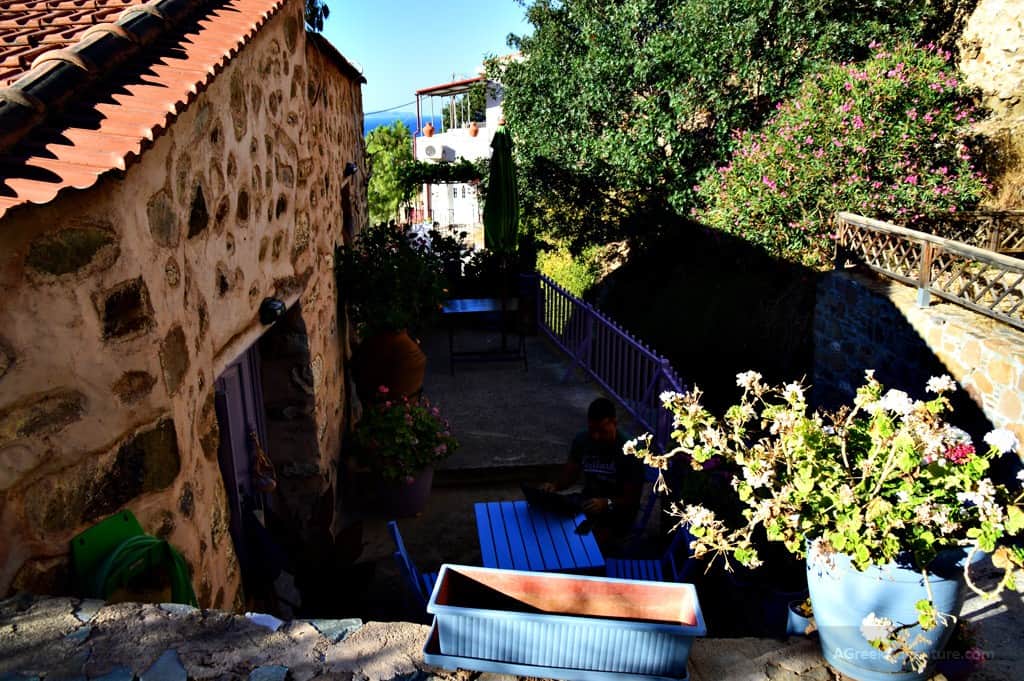 Visiting Ariousios Winery
When there is an opportunity we always try to taste the local wines. Before going to Chios we learned that there is a winery that is mostly famous. It is also a visiting winery, so we grasped the opportunity to visit Ariousios Winery and taste some of their wines.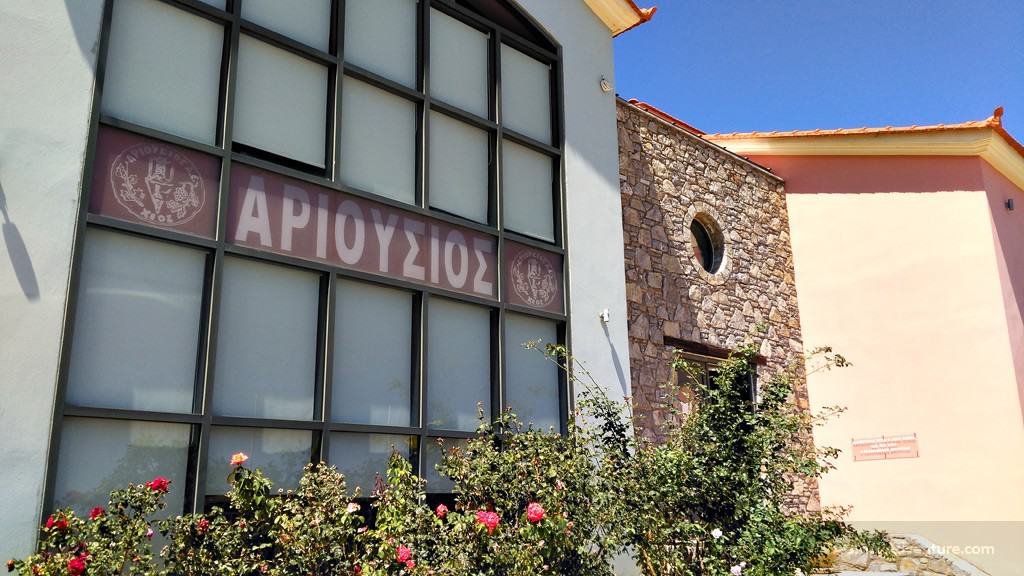 The guy who took us through the winery was very helpful and explained a lot about the varieties and how locals try to make this wine famous all over the world.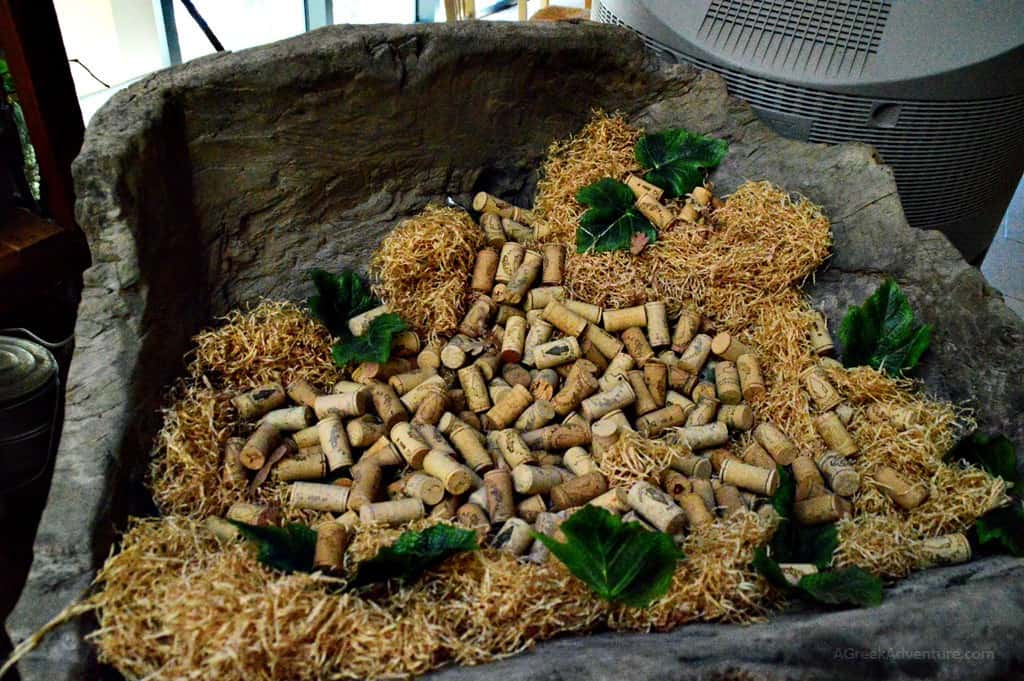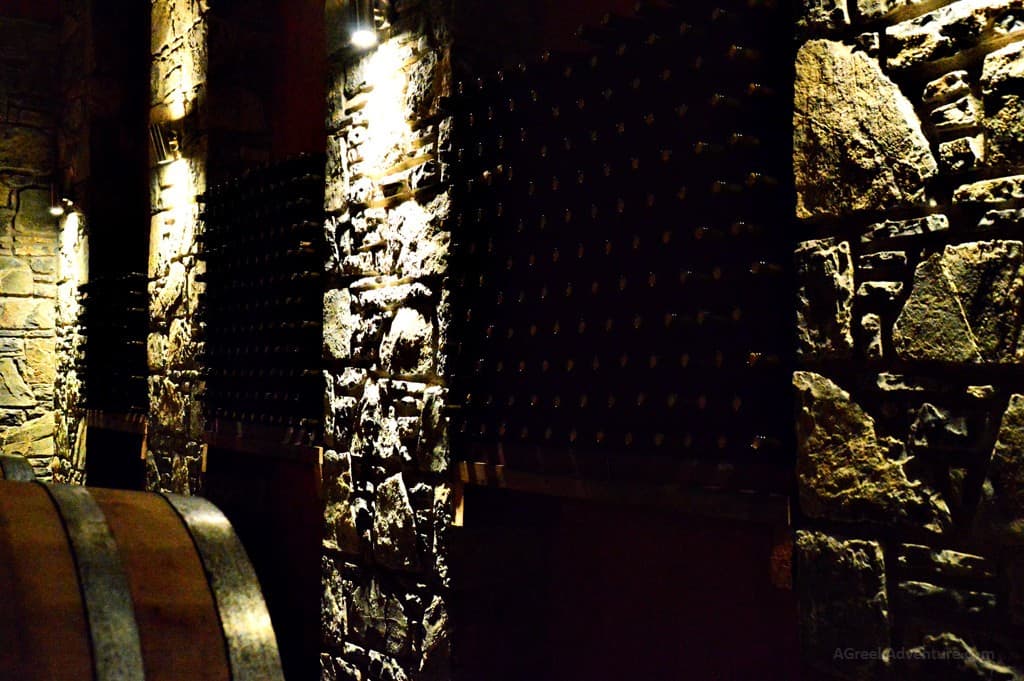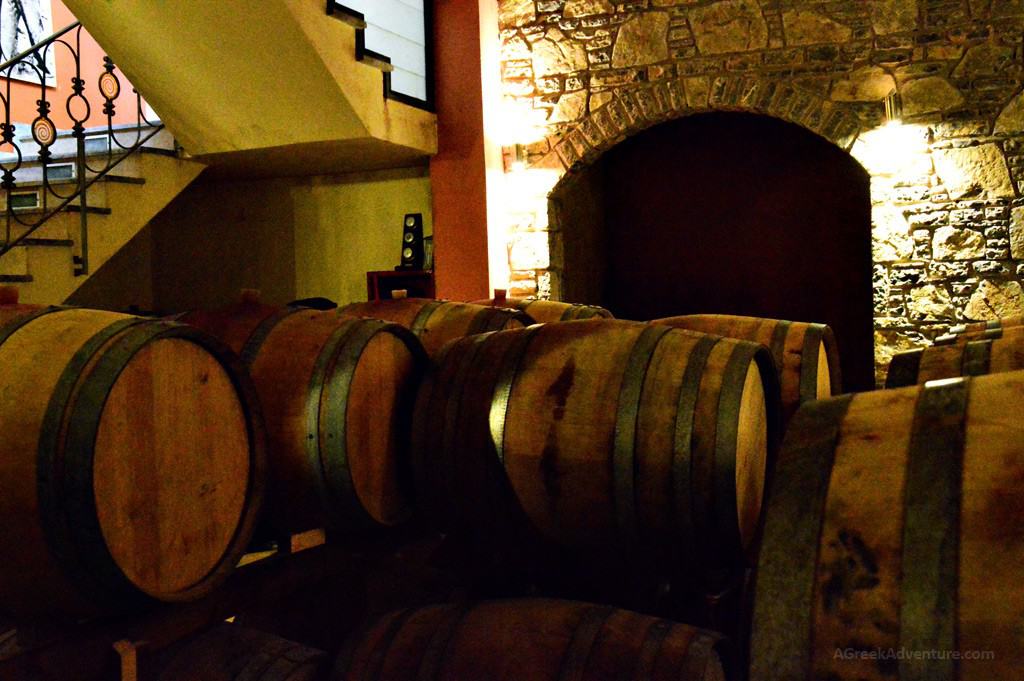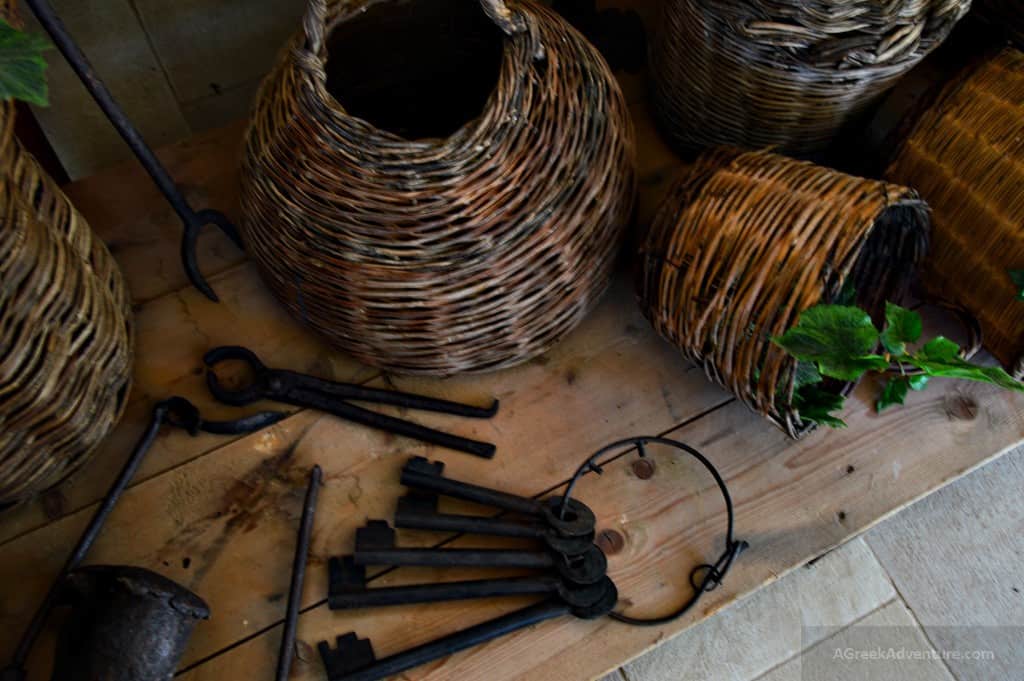 And yes, we tasted a white and a red one. It was a bit early in the morning, but we decided not to skip this opportunity.

How not to make a great wine with the vineyards gazing this view, right?
Agiasmata Thermal Baths of Chios
From our very helpful host (Castelli apartments) we found out that there is a thermal baths installation, quite close to Volissos. The thermal baths of Agiasmata, are well known for their benefits. We tend to try such baths in every place we visit in Greece, so we wouldn't miss the opportunity.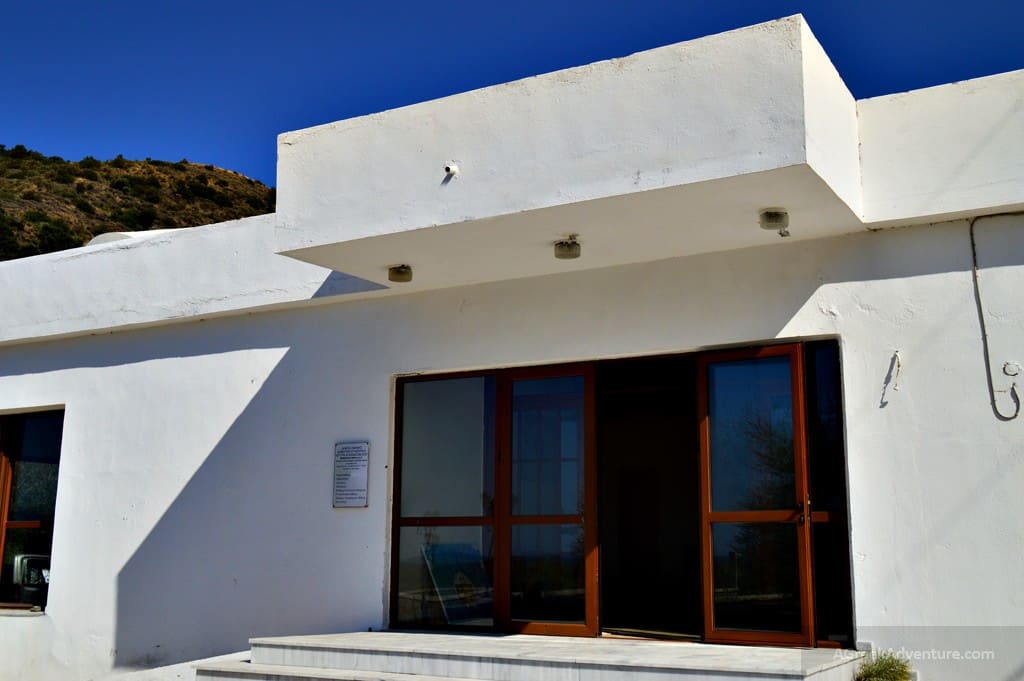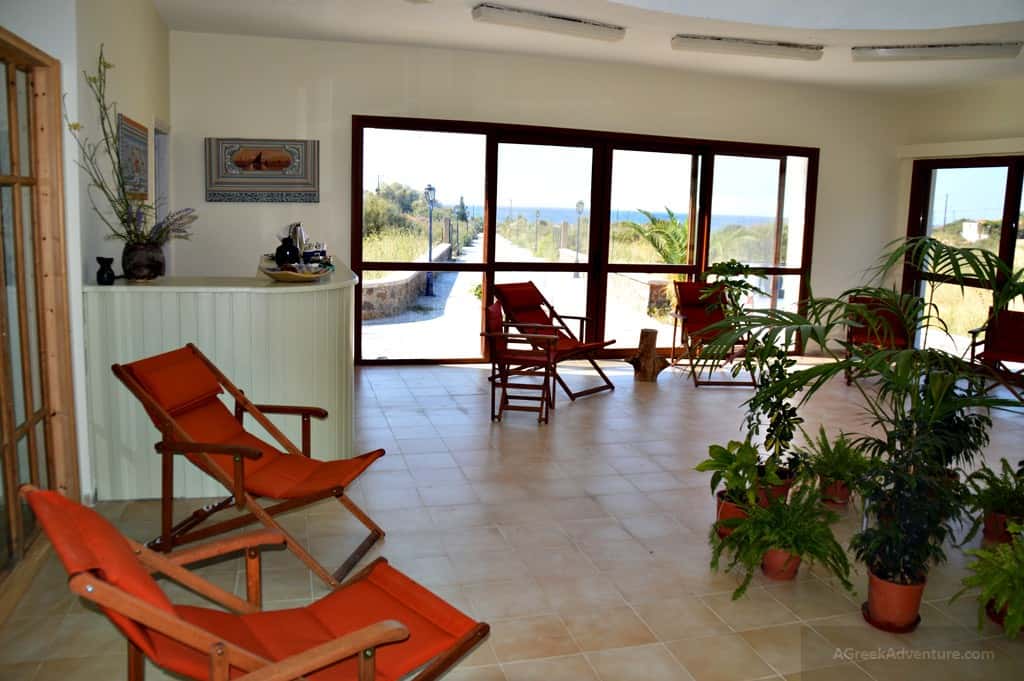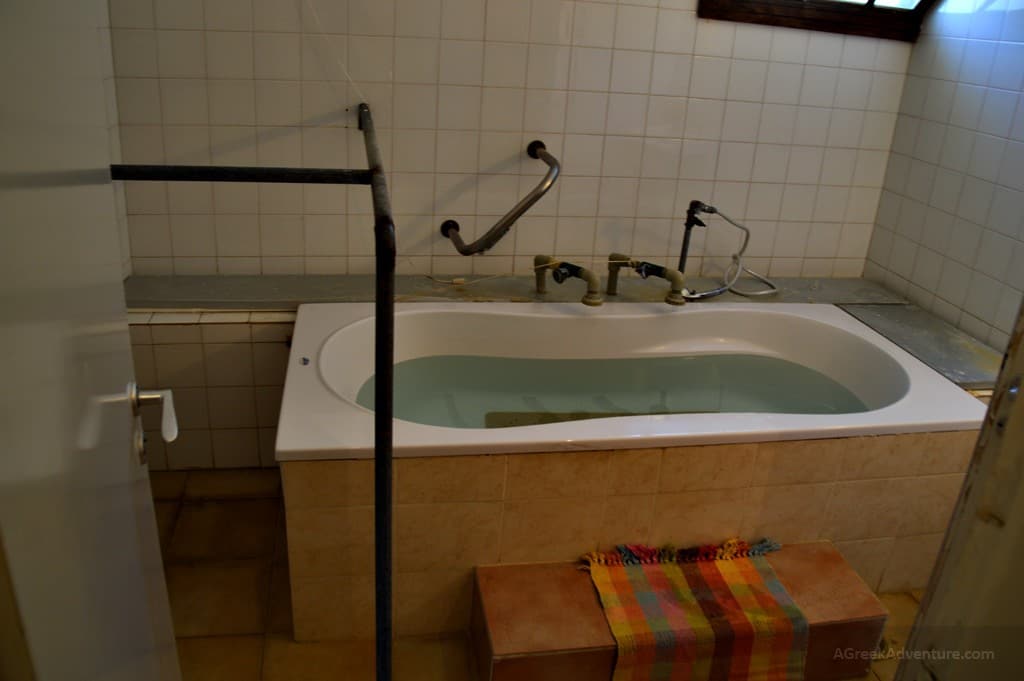 The ideal place to relax and revitalize. Enjoying herbal teas, we took the opportunity to discuss with the people who voluntarily run this place. One of them, George Chalatsis, provided lots of information for a variety of hiking paths of the area (also see more hiking paths from here). These hiking paths relate to important historical facts of Chios and the islands role in Greek history.
The installation is very close to the beach, so you can combine this experience with hiking in the old trails (before), and swimming in the beach (after).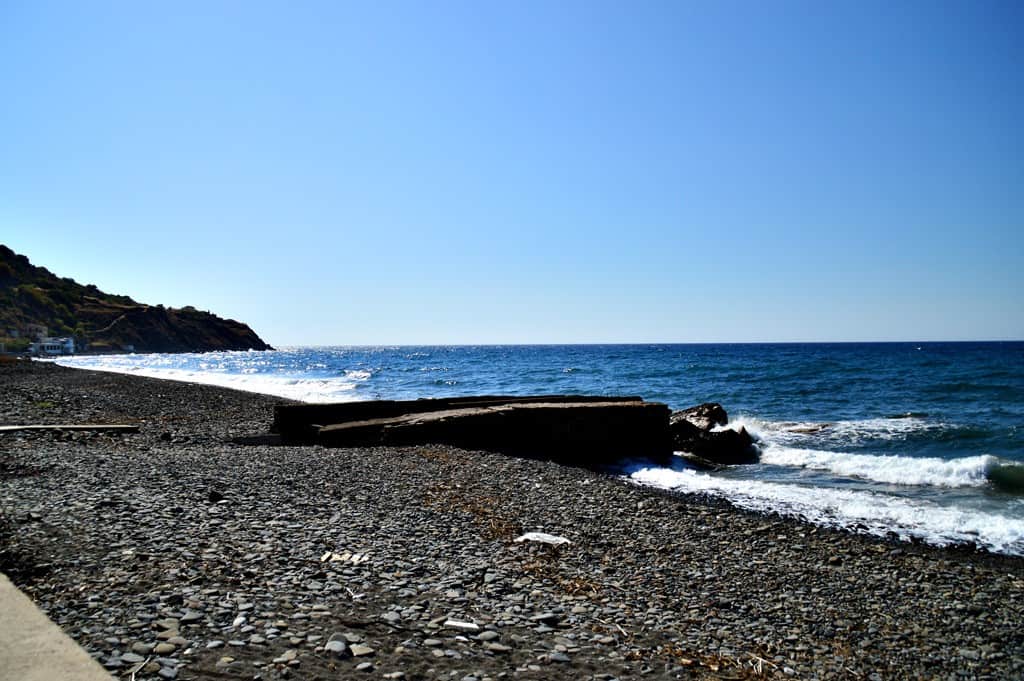 As the day was closing to the end we enjoyed a nice Greek coffee at the small cafe near the beach.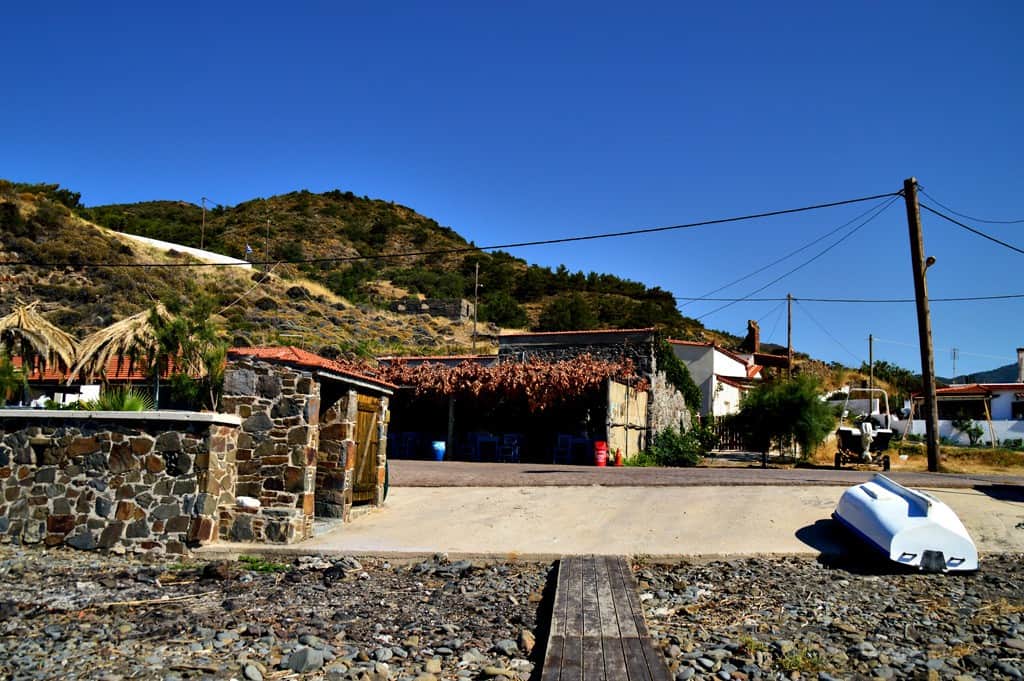 How we landed on Chios Greece
It was something brewing since 2015. Through an email and phone correspondence with the North Aegean, Regional Unit of Chios office, we became interested in this island when we received a guest post describing hiking routes of Chios.
We were very intrigued by the wealth of information and what someone can do there. One thing led to another and 1 year later we landed on the island. The trip was organised by North Aegean, Regional Unit of Chios office. A variety of sponsors provided their services, accommodation and knowledge about the island. Transportation was sponsored by Hellenic Seaways! We thank all who helped to make this trip possible.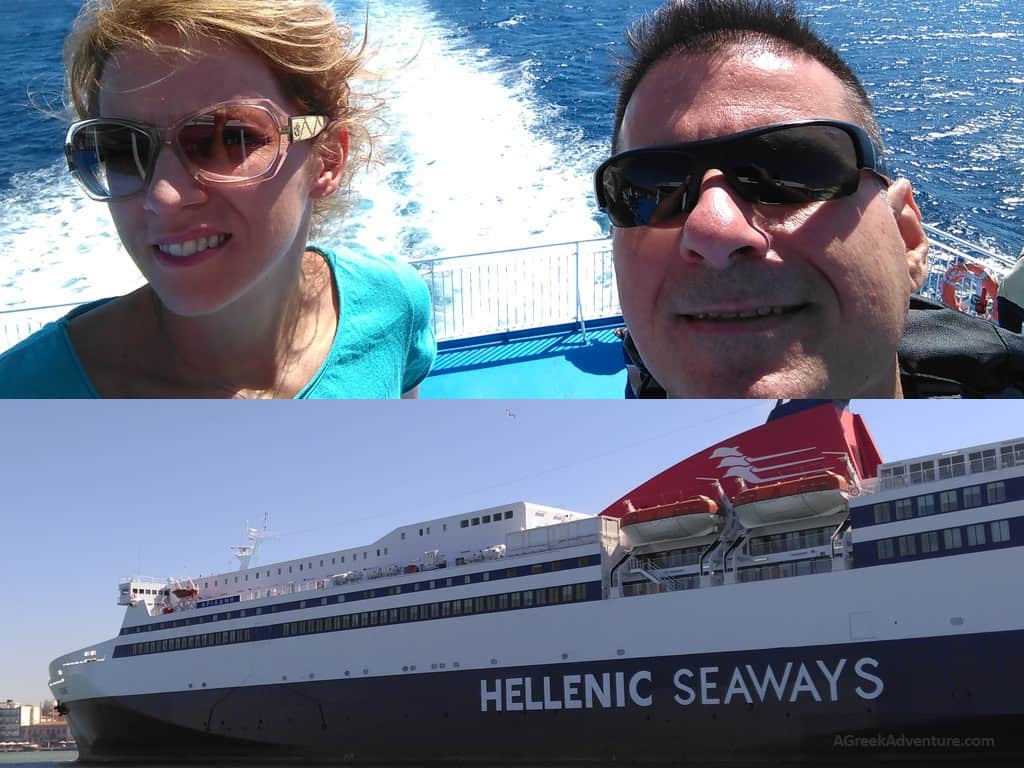 A special thanks belongs to the… locals from different places of Chios. They shared a vast amount of information with us, while sitting around a table eating wonderful "mezedes" and drinking "Souma" or wine and beer. Their passion for letting us know what can someone experience throughout the island was strong and contagious!
Thank you Isidoros, Pantelis, Giorgos, Filia, Eleni, Yiannis, Kiki, Dimitri, Marina and Marianna, Elena and Maria!