One of the must visit villages of Naxos is Chalki (otherwise known as Chalkio or Halkio). The village is situated at the center of Naxos. It has some pretty beautiful sites inside the village, yet the secrets are around the village. If you are a hiking aficionado then you will love this place and the hiking routes (read this and this one) around.
We had the privilege to receive GPX files with 4 different hiking routes that had our accommodation (ELaiolithos luxury retreat) in the epicenter. Two of them included Chalki so we had a very good experience of the village.
There are some places inside Chalki that you will definitely find since they are located in the village main square. We also discovered them and we share them here.
You need to know that Chalki is situated in the broader area of the Tragea valley. This valley has been described as the "Mystras of the Aegean".
L-EcoArt Shop Gallery of Chalki
Definitely visit the art shop (L-EcoArt Shop Gallery) of Helen Marakis. The day we went through that she just received her new sign. That place is far from a souvenir shop. It is more like an art shop, where it hosts the works of Helen Maraki (who worked as a decorator in New York for 30 years before coming to Naxos) along with the handpicked works of a variety of artists.
Here is a short range of photos from the gallery. Helen was kind enough to allow us to take some.

Handmade marmalade, herbs and more
Sitting at the stairs, creating embroidery art is Anastasia Maraki, sister of Helen (from the art shop).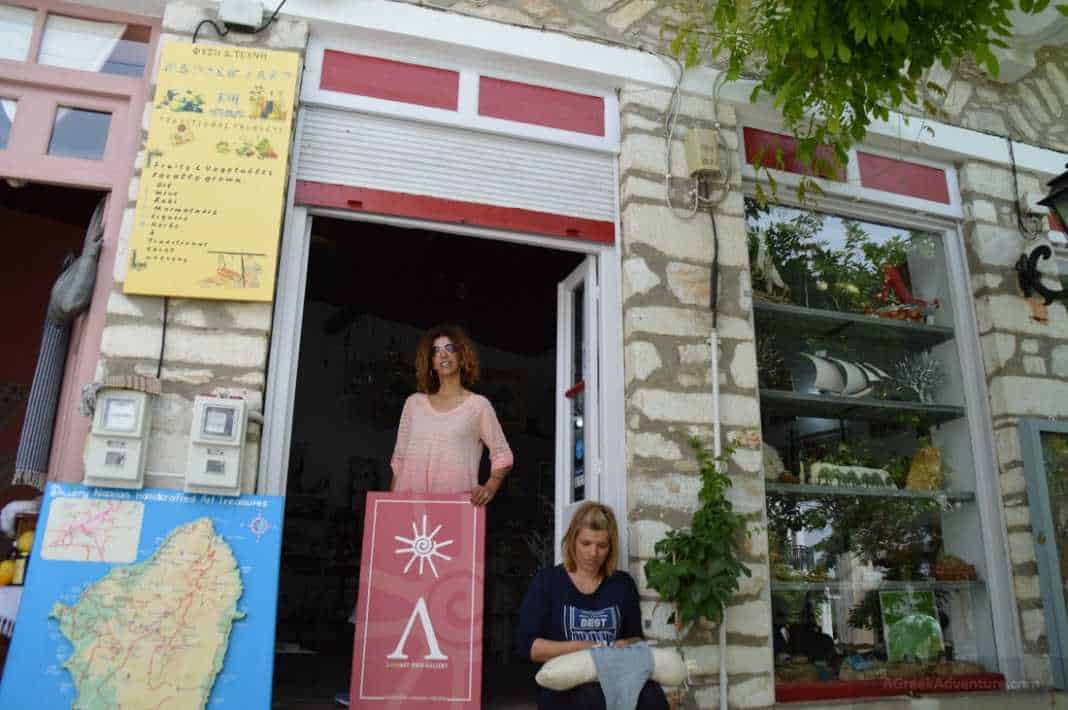 Her special shop is next to her sister's gallery and is called "Nature and Art". Everything in there is home made. If you have a sweet tooth then this is the place to buy "a few" things along with pretty good local wine. The owner and her husband grow, collect and make everything you see.

Vallindras Citrus Distillery in Chalki
This is one of the most popular things to see (and buy Citrus liqueur). They produce their liqueur in the same way and with the same equipment since 1896. Actually in 1896 the liqueur became alcohol and citrus based while before that the taste was a bit different.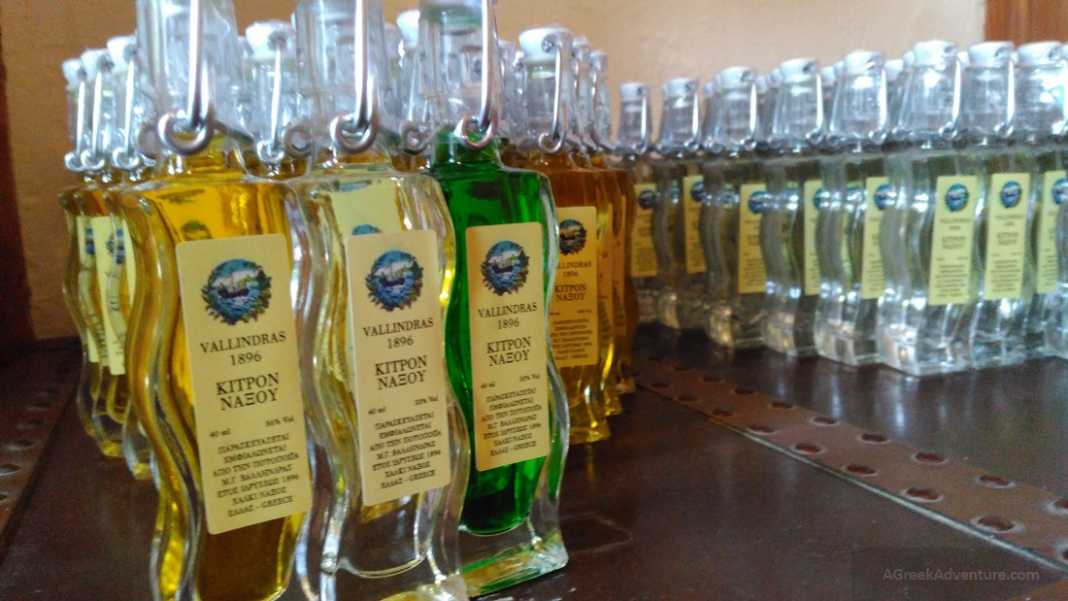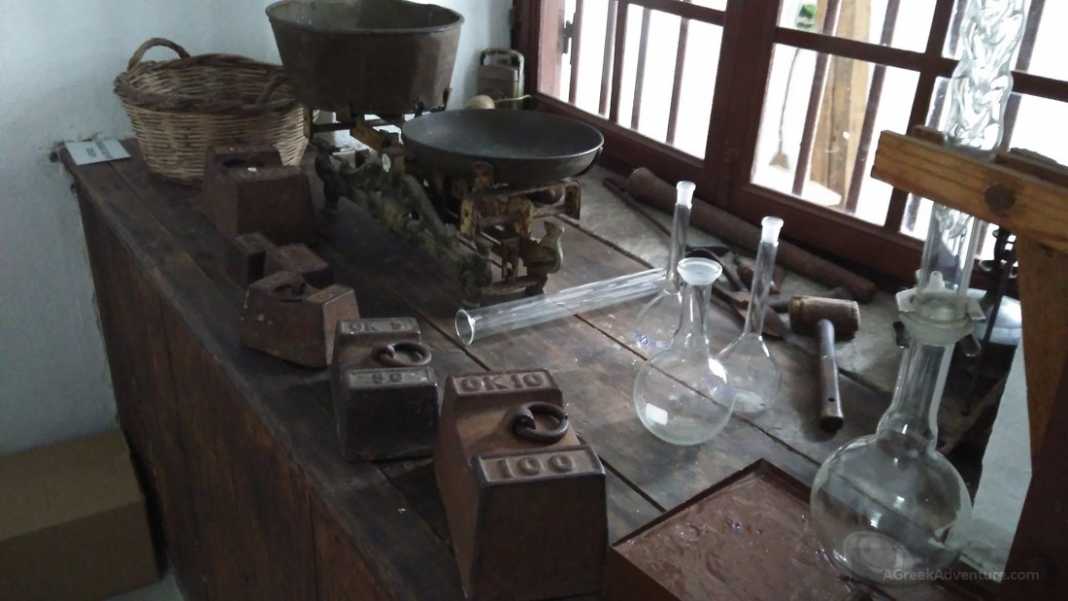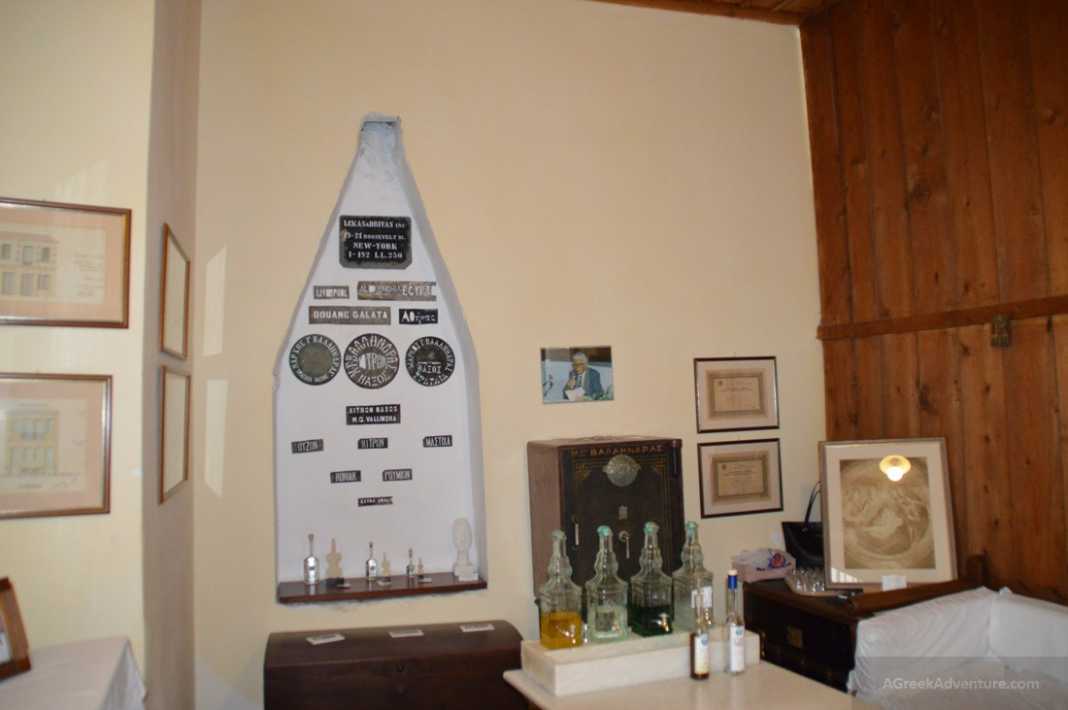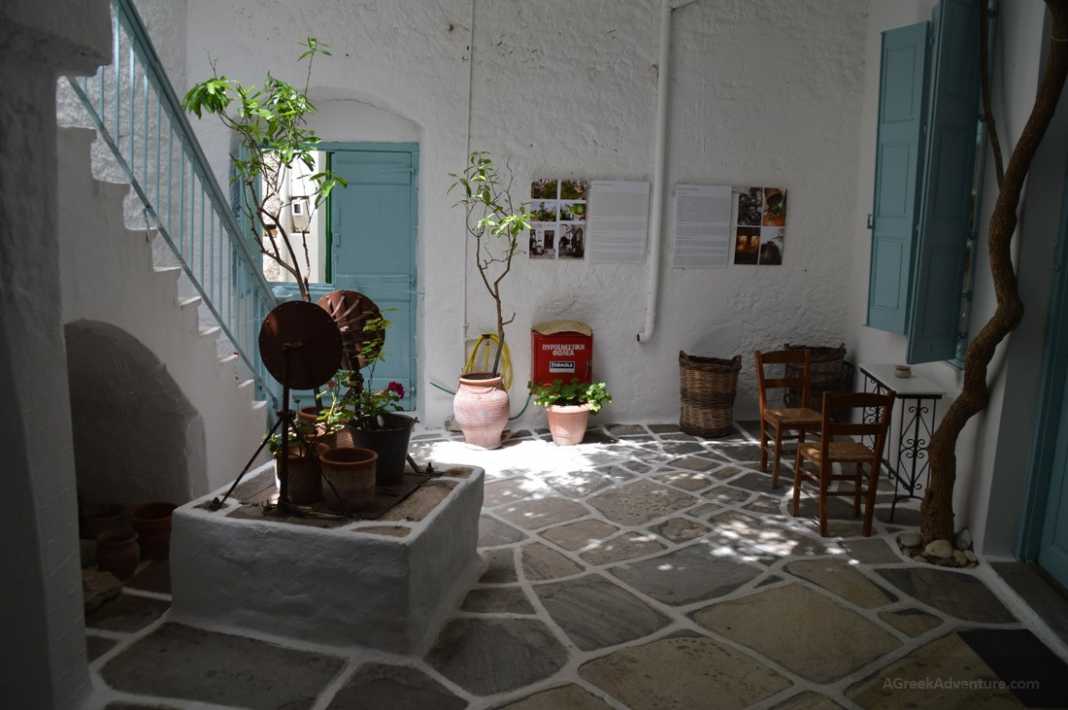 The recipe is secret and tourists flock there for a free sample taste of this liquid that is like silk on your tongue.
Here is how the distillery and shop looks like.
Weaving tradition of Chalki, Naxos
As you exit the distillery, cross the "street" (just walk 5 meters) and you will find the traditional hand-loom weaving workshop of Maria Maraki (named as "Maria Maraki Ifada"). By the way, Maria is the mother of Helen and Anastasia as seen above. The creation of these hand woven loom textiles is a unique art that leaves most people amazed. These were not just decorative creations but were weaved for daily usage. The women of Moni village keep the tradition through weaving and embroideries of spectacular beauty.
We caught one of them working on something new. This kind work needs a significant amount of patience and skill.

Eat breakfast & snacks at "Kera"
With just a few tables to serve, this place has the most spectacular pies and "galaktoboureko" and "baklava" you will find in Chalki. Their "galaktoboureko" is mostly famous. Perfect breakfast very nice couple.

Eat at Kalliopi's tavern
That is one great tavern inside the forest just outside of Chalki. We had to mention it though since the place is amazingly beautiful, cool and with very good food. It is just 500meters after Panagia Drossiani, leaving Chalkio to Moni village. After leaving the asphalt road, you may think you drive to the wrong way (since the road becomes a dirt road) but keep on going.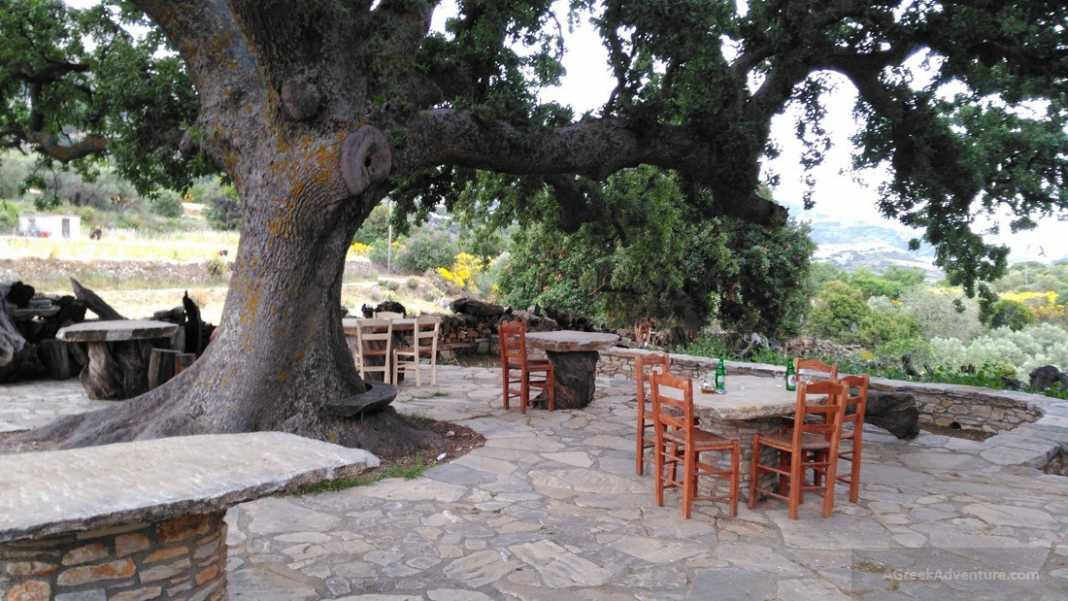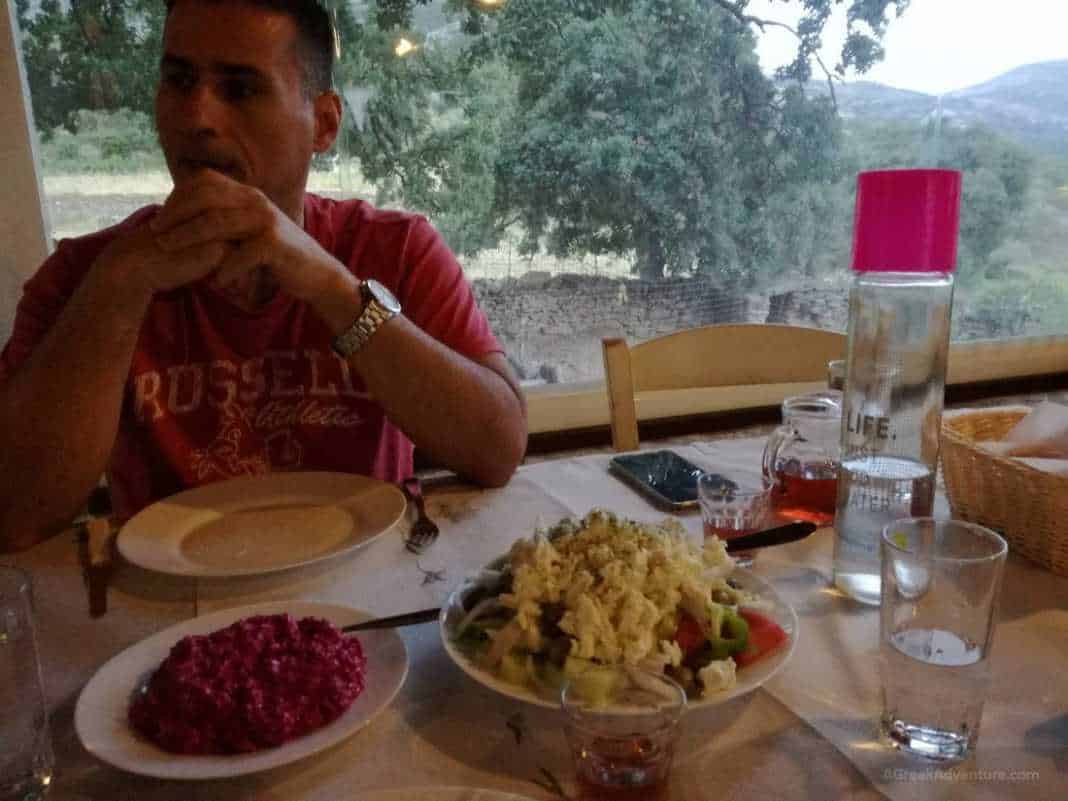 The place will reward you! Everything you eat here is homemade and/or home grown.
Hike around Chalki to experience byzantine monuments
You will read more for hiking around Chalki in a separate post (as well for hiking to Apeiranthos) but this place is in spectacular green, rivers, trees and paths. Here is a… teaser of what comes next.

Where we stayed
We stayed at ELaiolithos Luxury Retreat. This eco-friendly place is located at the feet of Moni village, overseeing the Tragea valley. It is hikers friendly, cycling friendly and friendly in general. Far from the noise of Chora of Naxos but close if you want to visit. It was our base for excursions all over Naxos and very relaxing to stay there. We love hotels where we can relax far from the noise that comes with "hot seasons" in popular Greek islands like Naxos.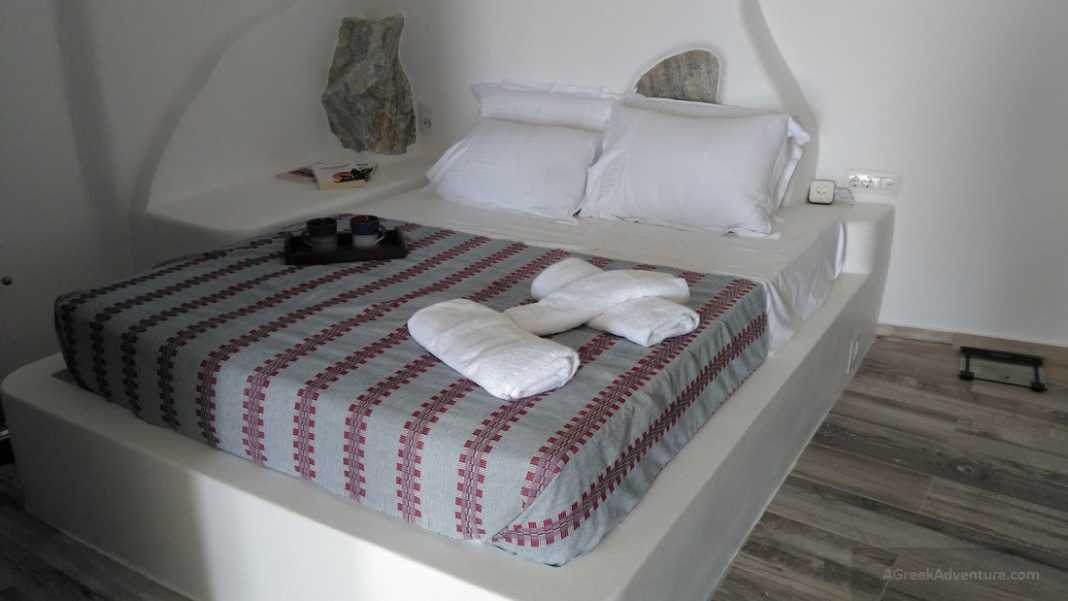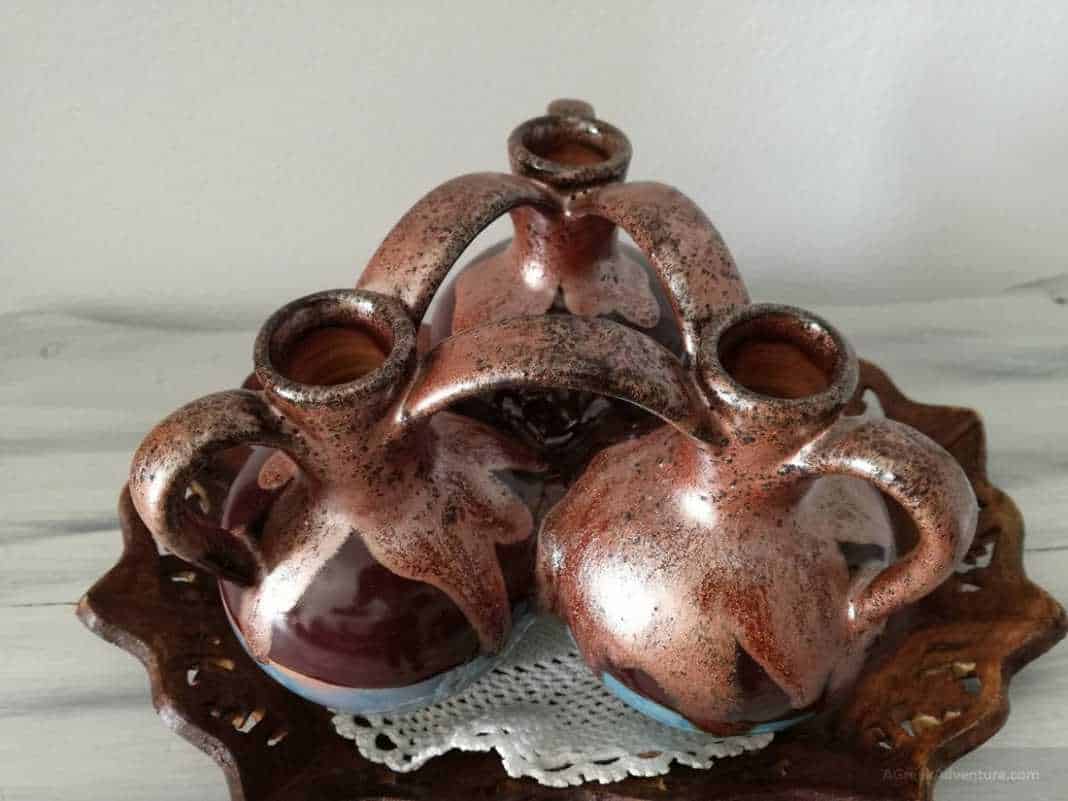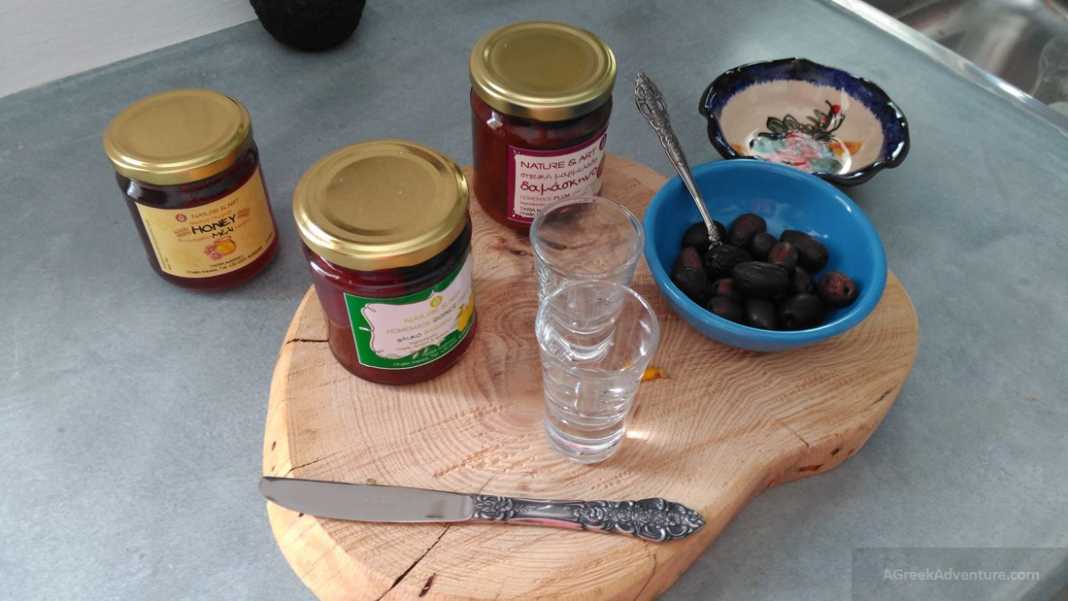 ELaiolithos opened for public in May 2017 when we were invited to go there and experience Naxos island. It was a first time for us in the island. Helen, who runs this place, was both visible and invisible when needed and we are sure she will be a huge success with this hotel.
Have fun at Chalki, Naxos.