You have read about things to do at various villages of Chios, as well as sailing around Chios. Now it is time to go a bit "darker" and deeper, inside the mountains of Chios. More specifically you will read about the caverns and caves of Chios.
There are 2 popular ones. The Cave of Olympi and the Cave of Agio Gala. One is completely different from the other. The one with a plenitude of carbonate formations is of Olympi.
Let's explore them.
The Cave of Olympi, Chios
It is a "must see and experience" thing when you are at Chios. It is near the Olympi village very close to Mesta and Pyrgi, a couple of well preserved medieval villages (we are about to write about these too).
In a few words what we felt was like that: It is like being in another world, waiting for some dwarfs and elves to pop out from some corner.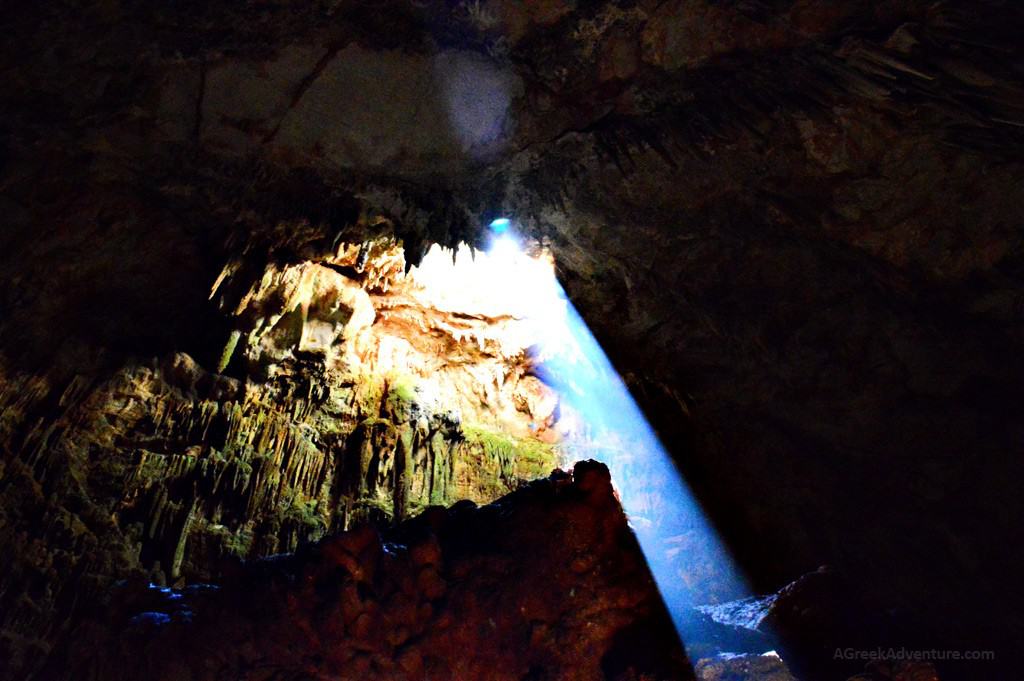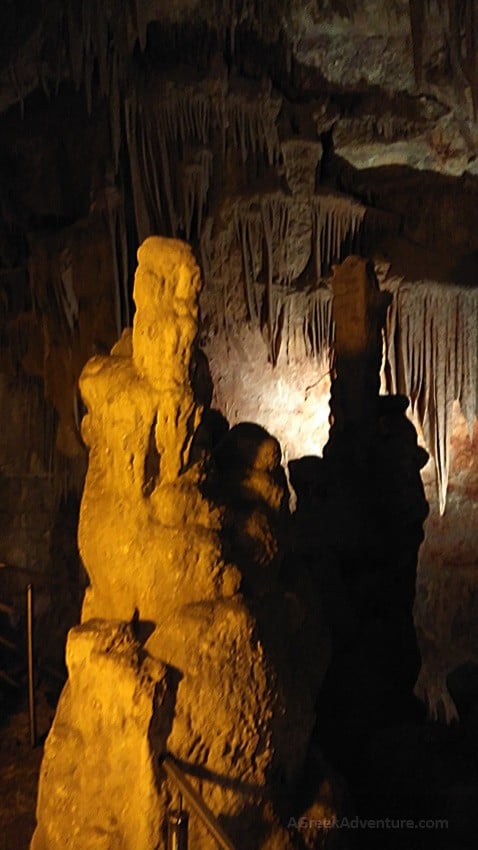 The part of Olympi Cave that you can visit is not that big but it is an unforgettable experience, as you are surrounded by amazing stalagmites and stalactites that form unique shapes.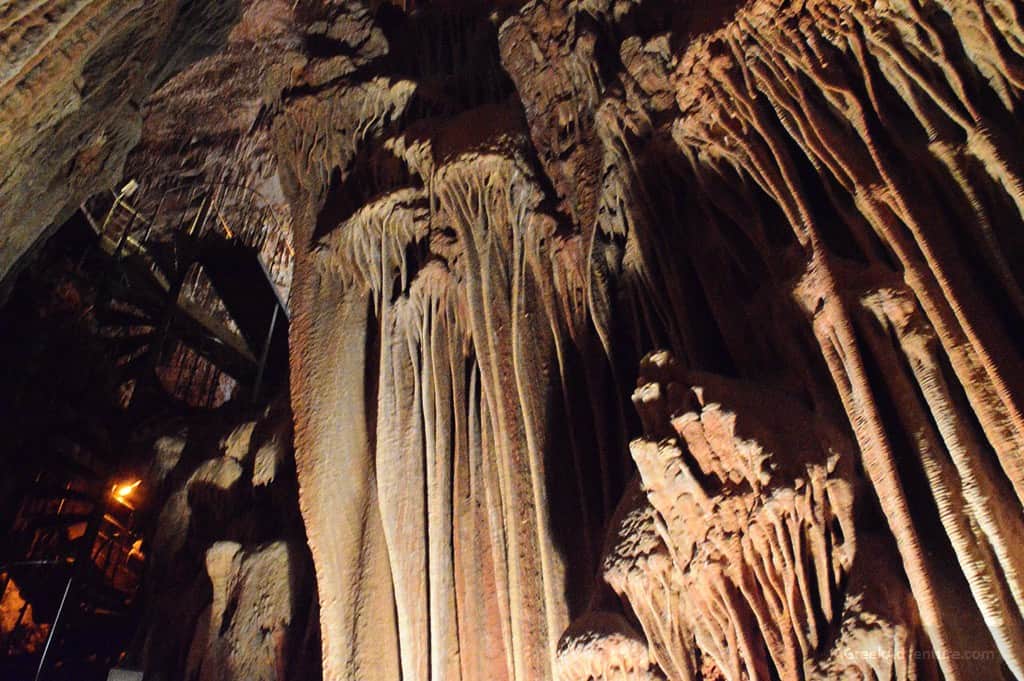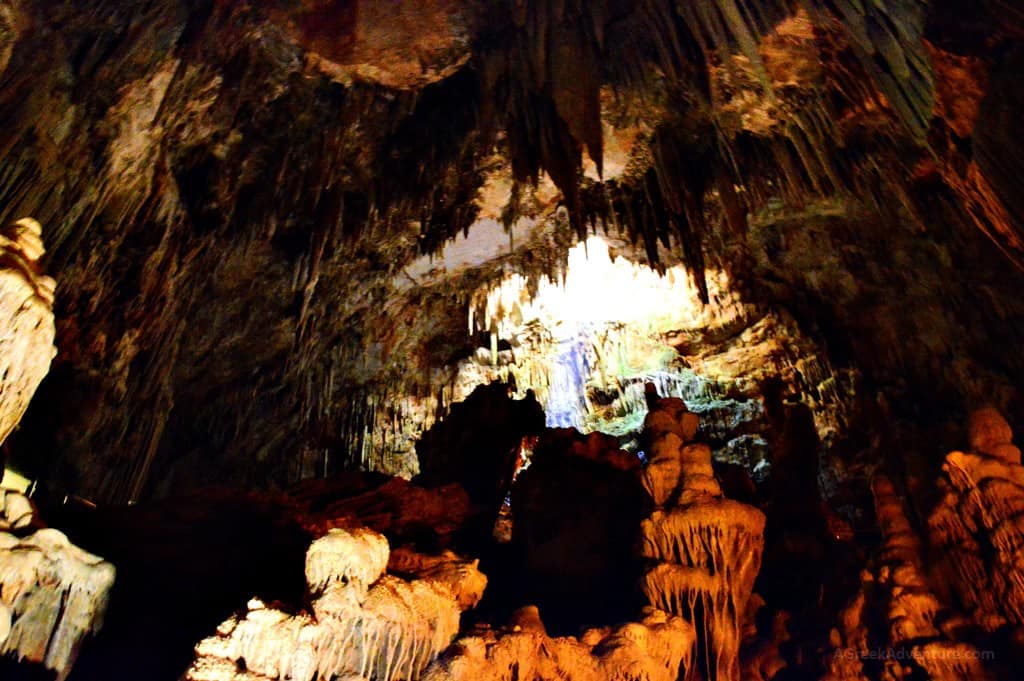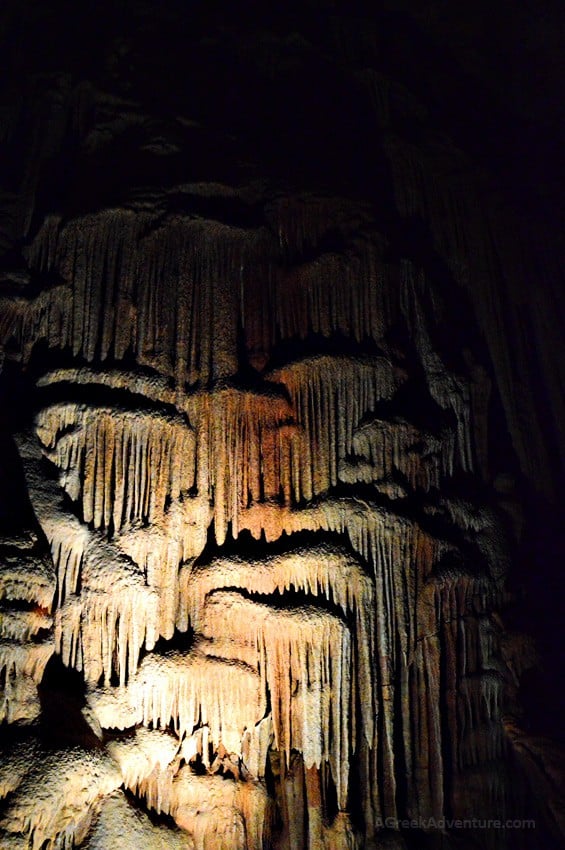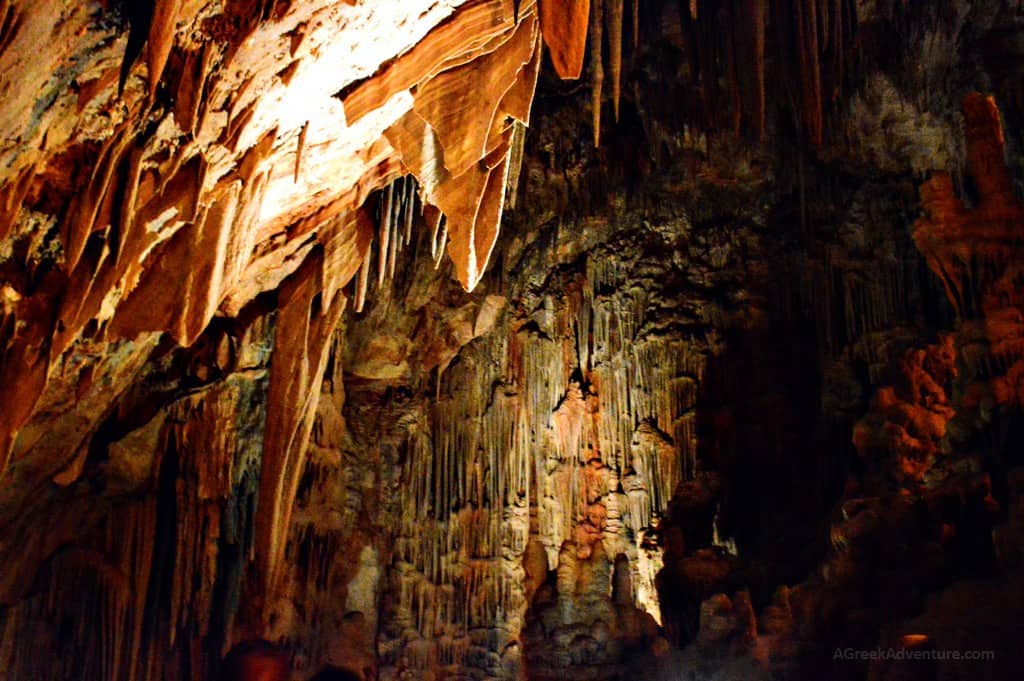 After exiting the cavern you can also visit the Mastic Museum that is quite close (around 30 minutes driving time). You are going to read about our visit there in upcoming posts.
The Cave of Agio Gala, Chios & Church of the Virgin of Agio Gala
In this area there is a variety of things to do before and after exploring the cave. First of all you arrive at a recreational area with plenty of water, shade and a small coffee cantin, that serves coffee, refreshments and a complete lunch if you like.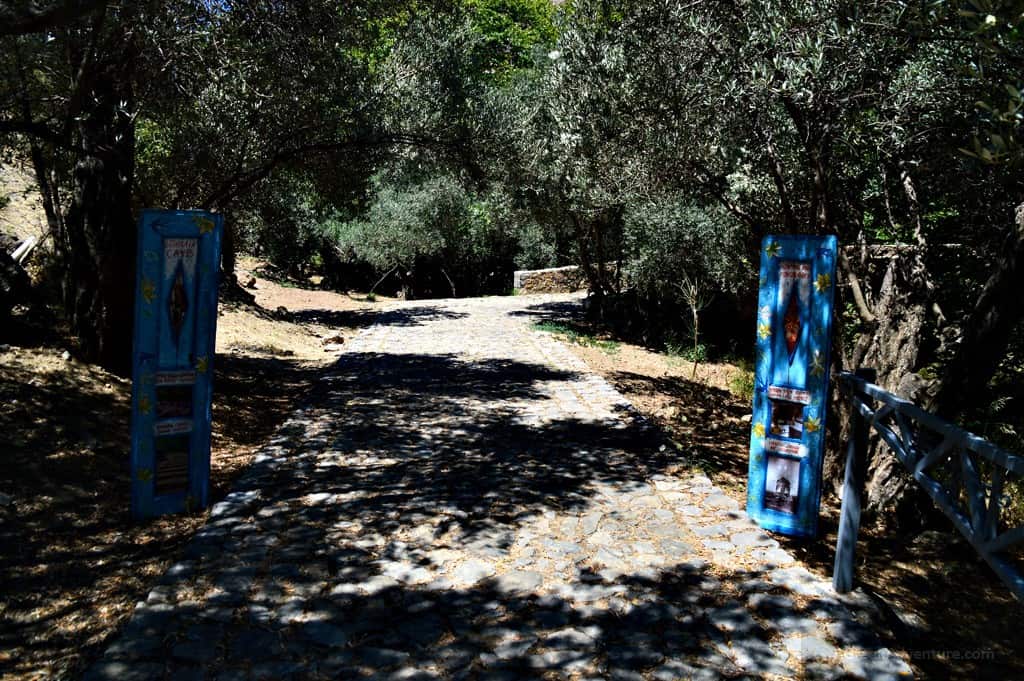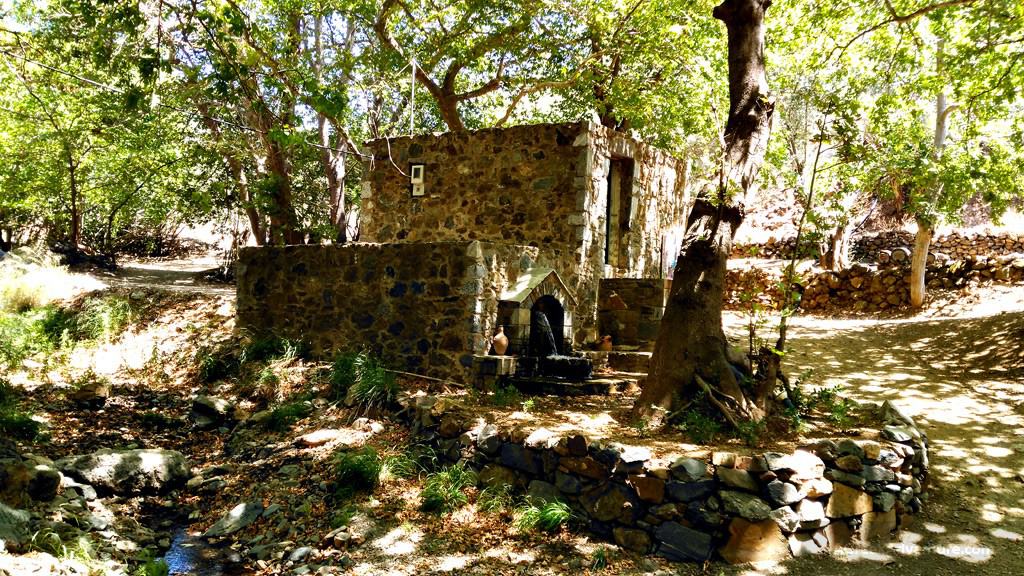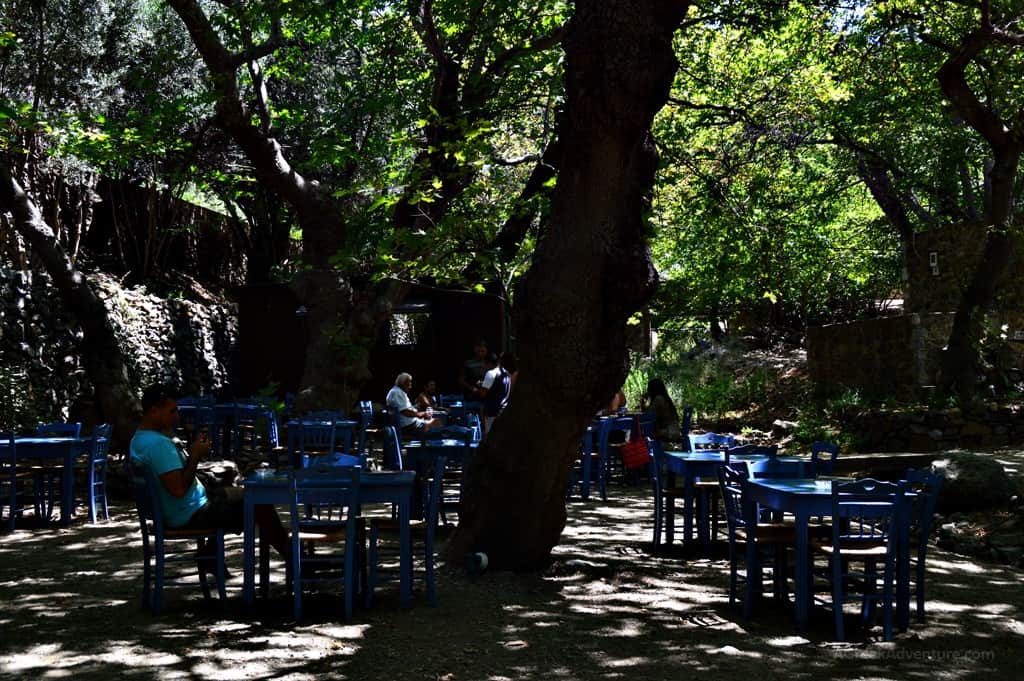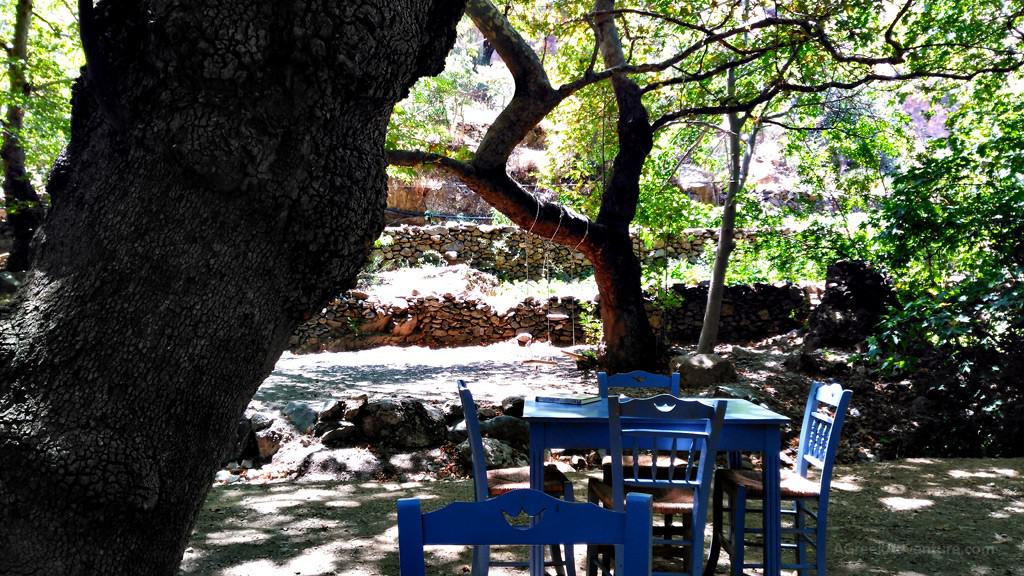 The guys who run this area, offer recreational games during summer times that will keep the kids busy and happy.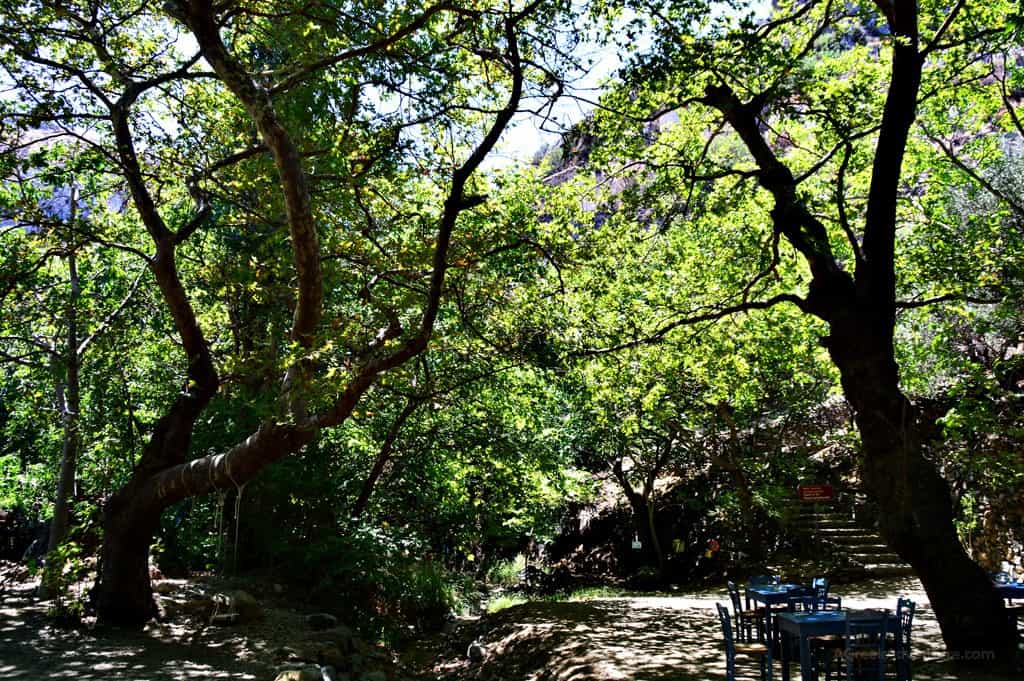 We had some coffee and a local refreshment. We went there after our visit at the Arioussios winery, so it is relatively close to Volissos and to Agiasmata.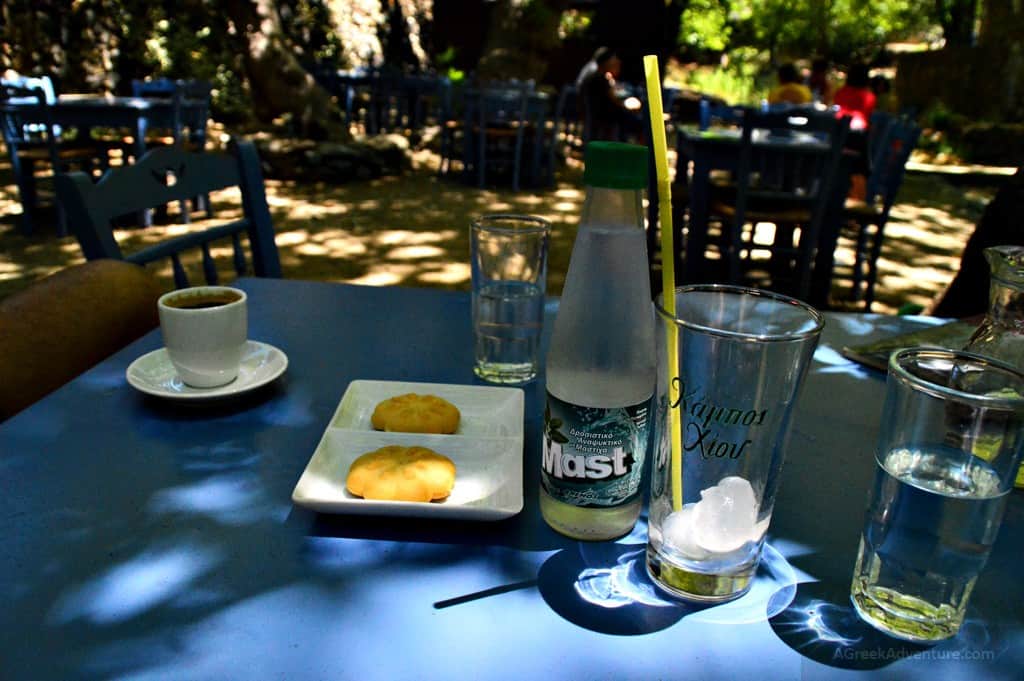 However this area has 2 highlights. One is the cave of Agio Gala, of course, and the other is a church named "Panagia Agiogalousena" (freely translated as Virgin Mary of Holy Milk). In it's turn Agio Gala means: Holy Milk. We suggest that you visit the church and then the cave.
The church has a terrific wood carved temple. This is an extraordinary characteristic of Chios art. The minutiae is amazing. The artists have depicted many symbols of Christianity on it, but not only.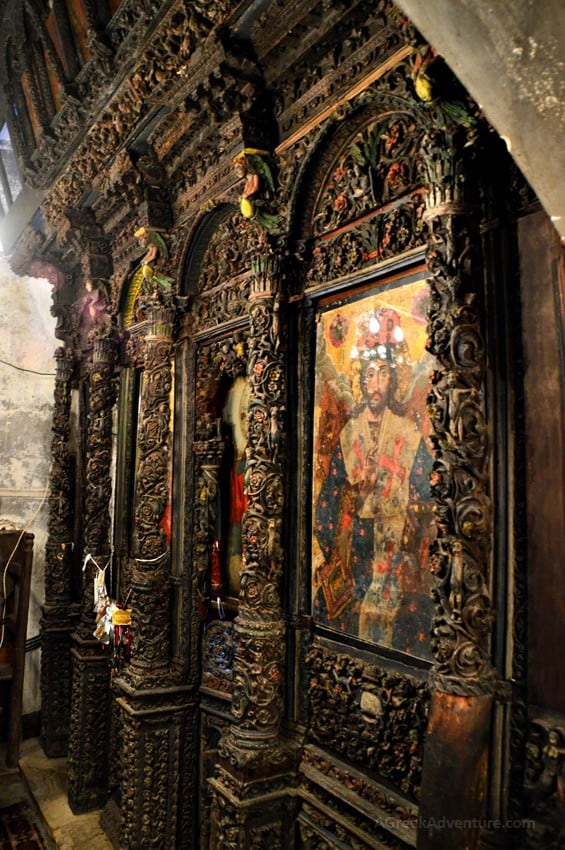 If you have an eye for detail you will see pagan symbols and many more.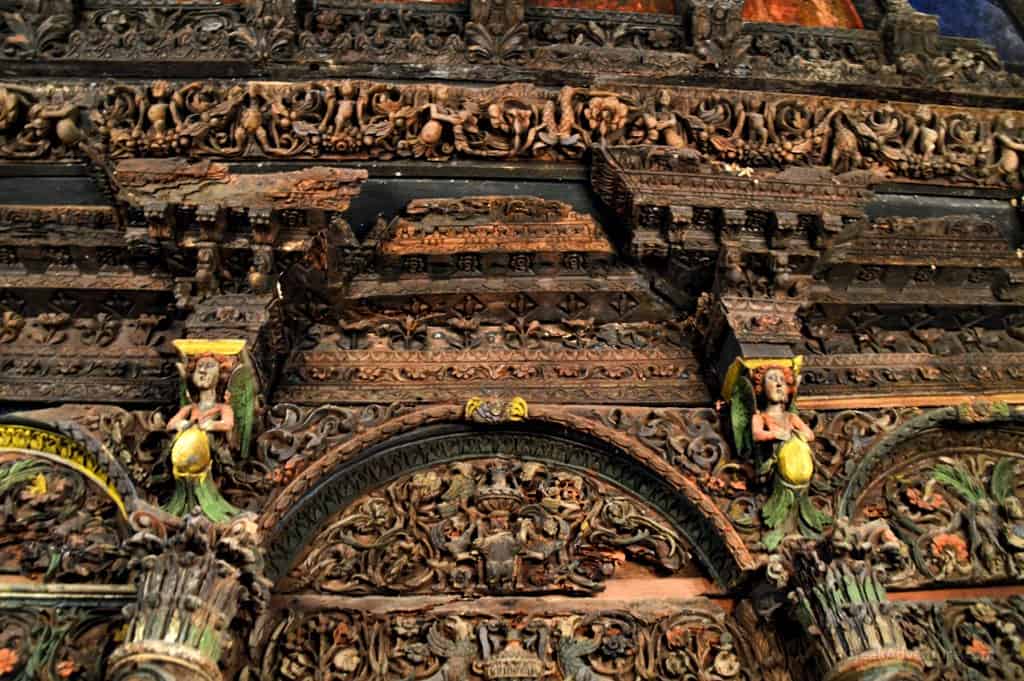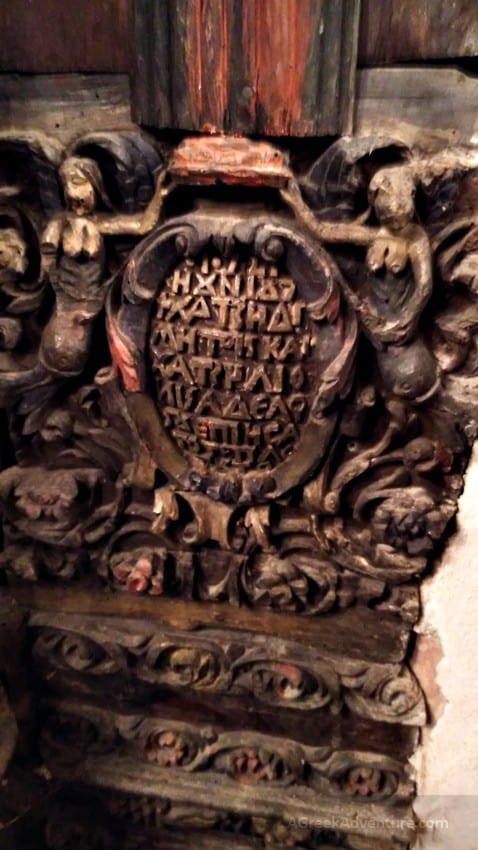 See the belly of angels… They are… pregnant.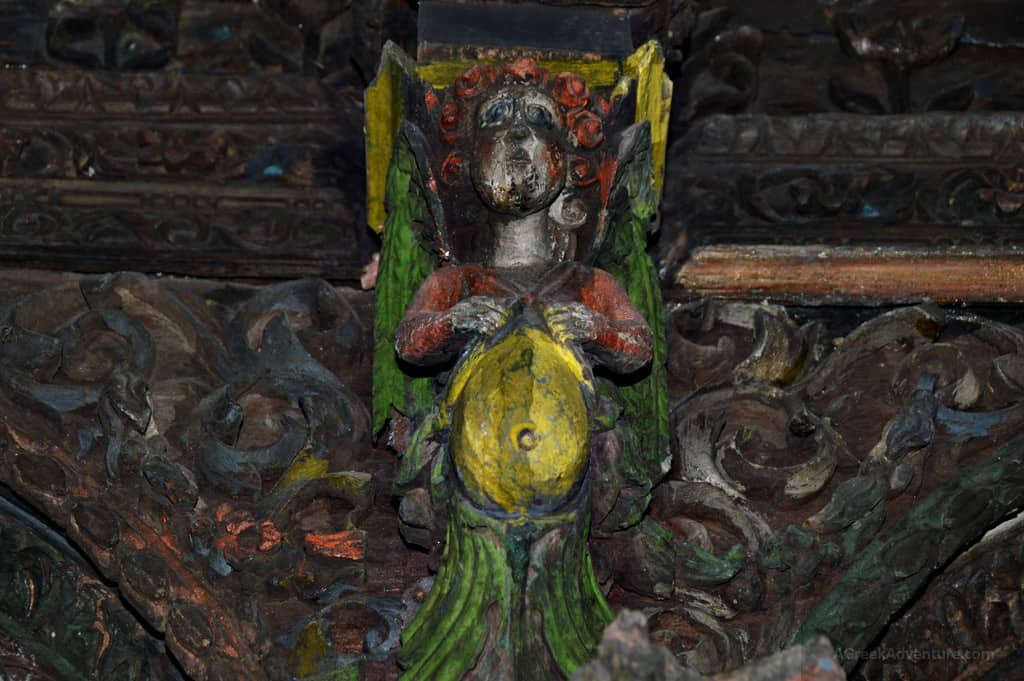 Behind the church -by going through it- there is another older one in a cave. Behind the 2nd one there is one more!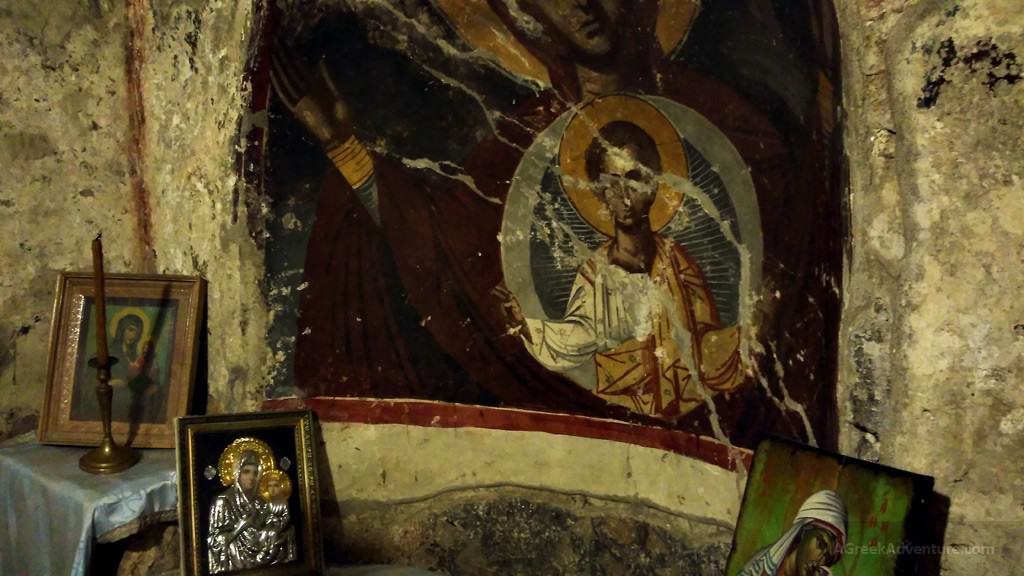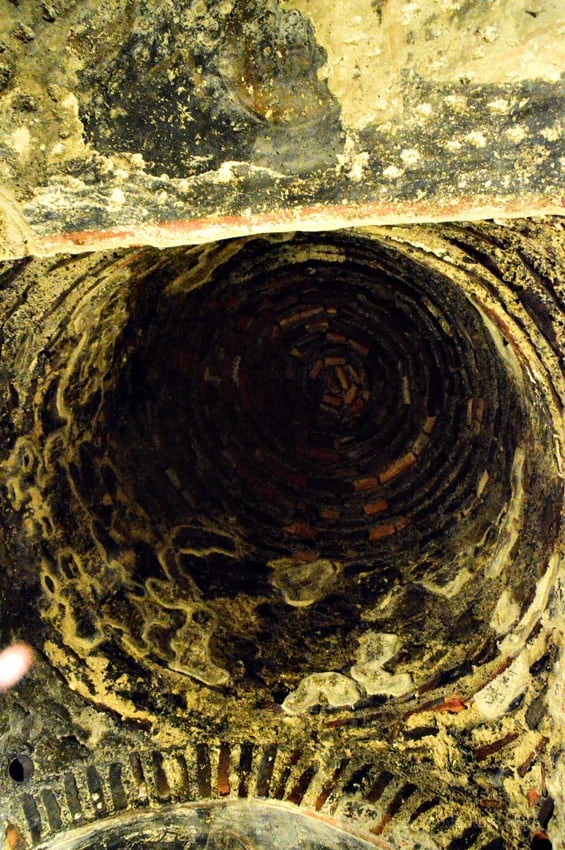 There is a cave there (quite cool we can say) which was used both as a church and a hideout.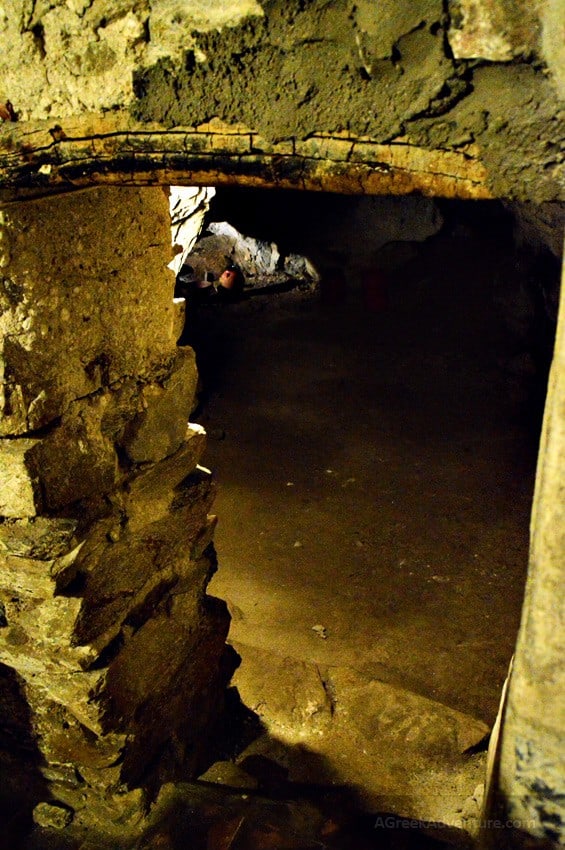 Legend says that a noble lady was exiled by her father due to being infected with leper. She found  the cave and she was cured by the milky stalagmites water.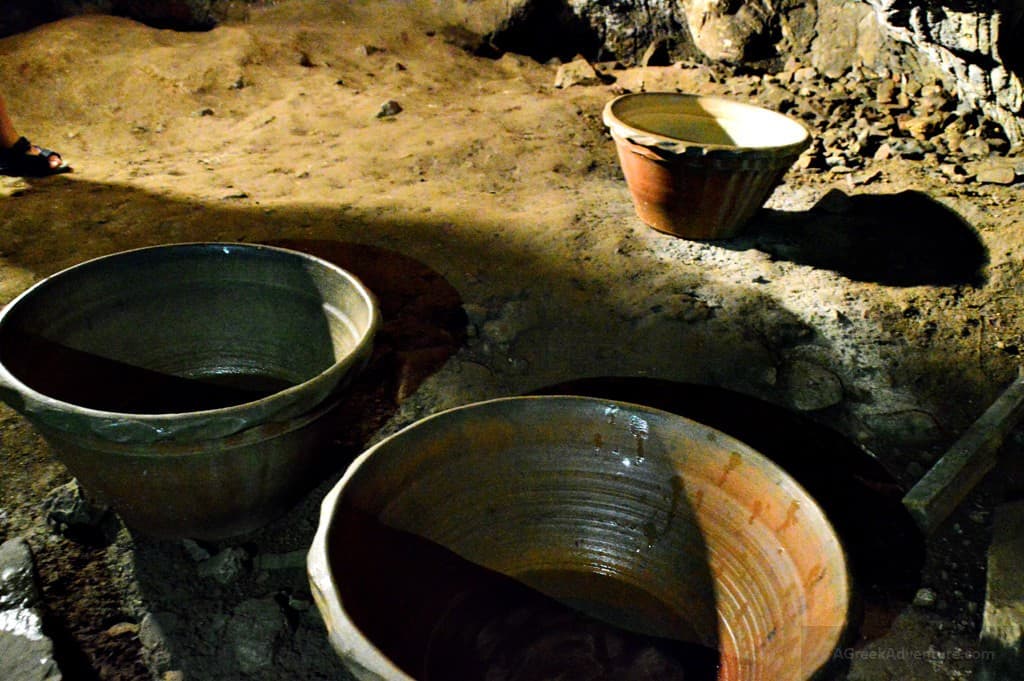 This whole was -allegedly- a monastery too. Nowadays, the area around the church level acts like an exhibition area showing how monks used to live.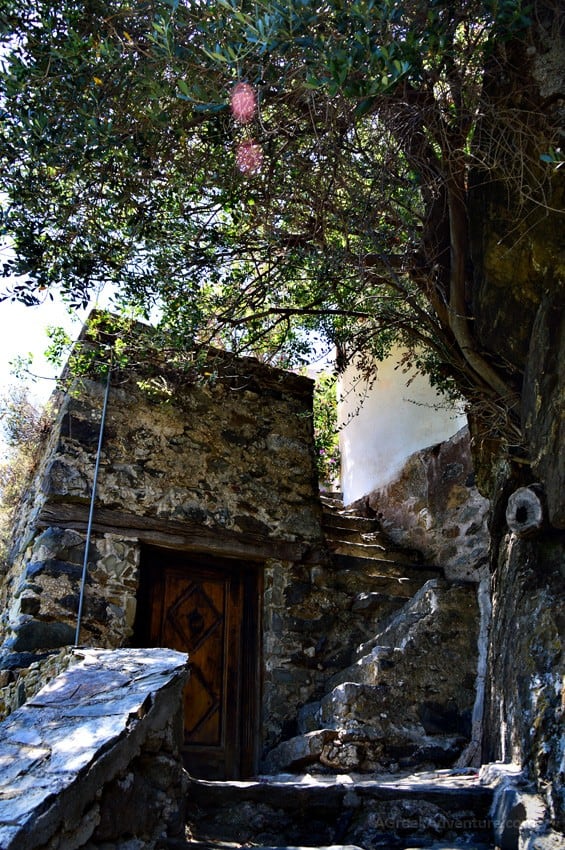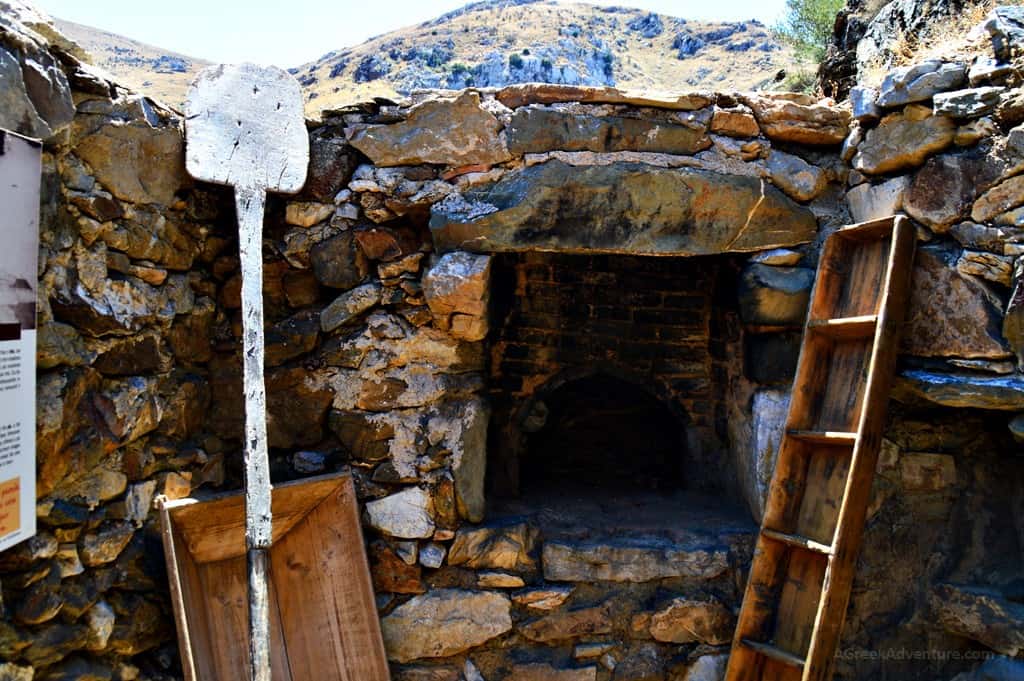 Walking a few steps down and outside the church you arrive at the Agio Gala Cave entrance.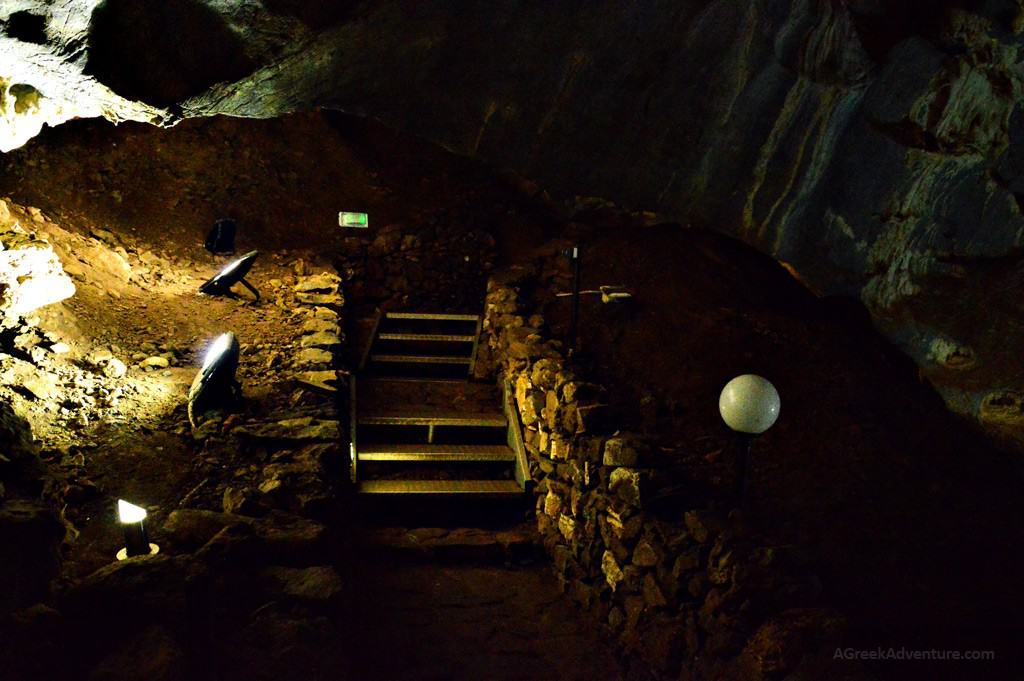 The cave itself was a "residence" at prehistoric era and many findings from Middle and Early Neolithic period (6000 and 5000 BC) were excavated here. It is not as rich in beauties, as the Olympi Cave but it is of great historical value. You have to visit it and learn it's story from the guides.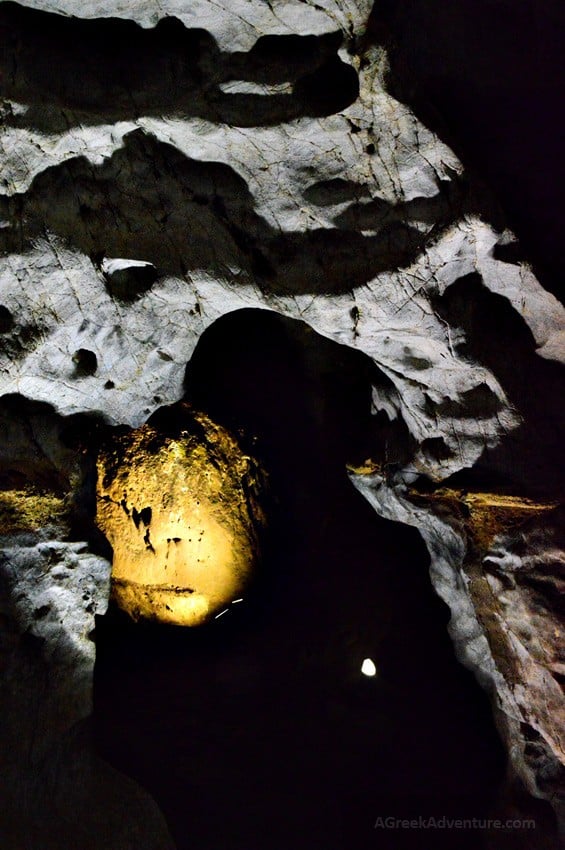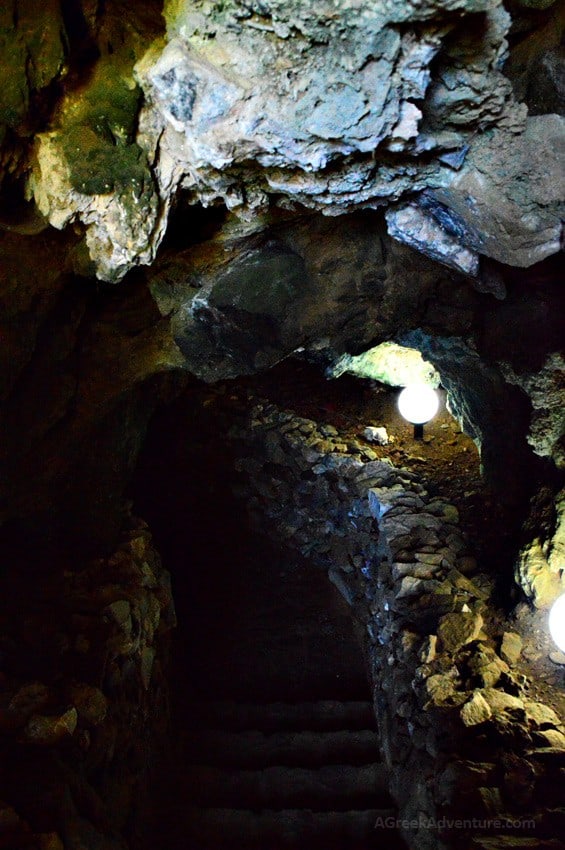 Beauty designed by nature itself.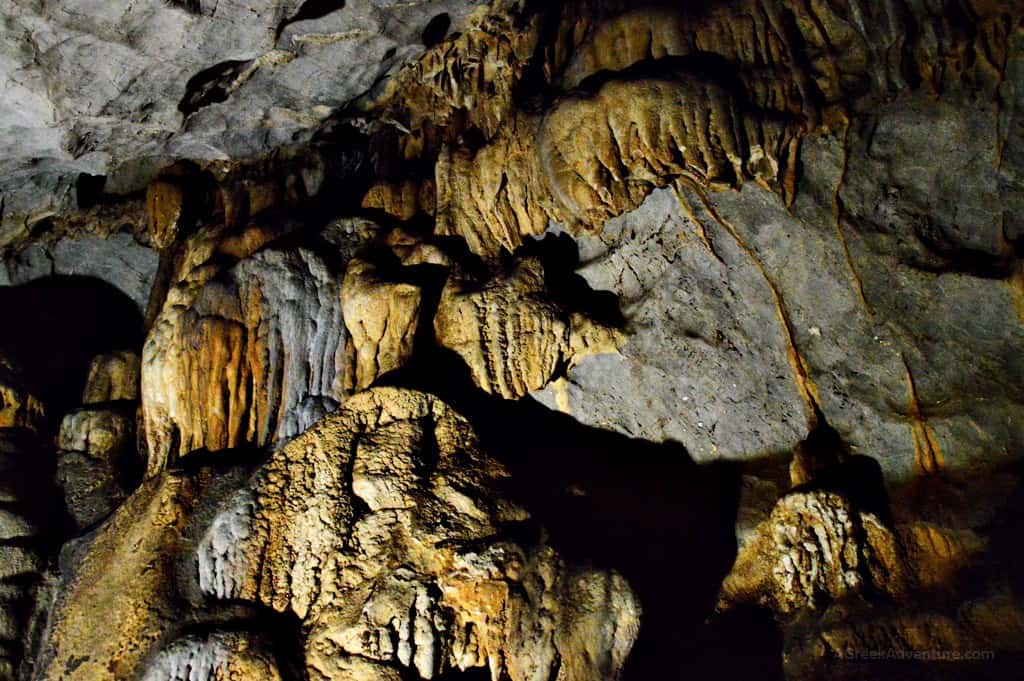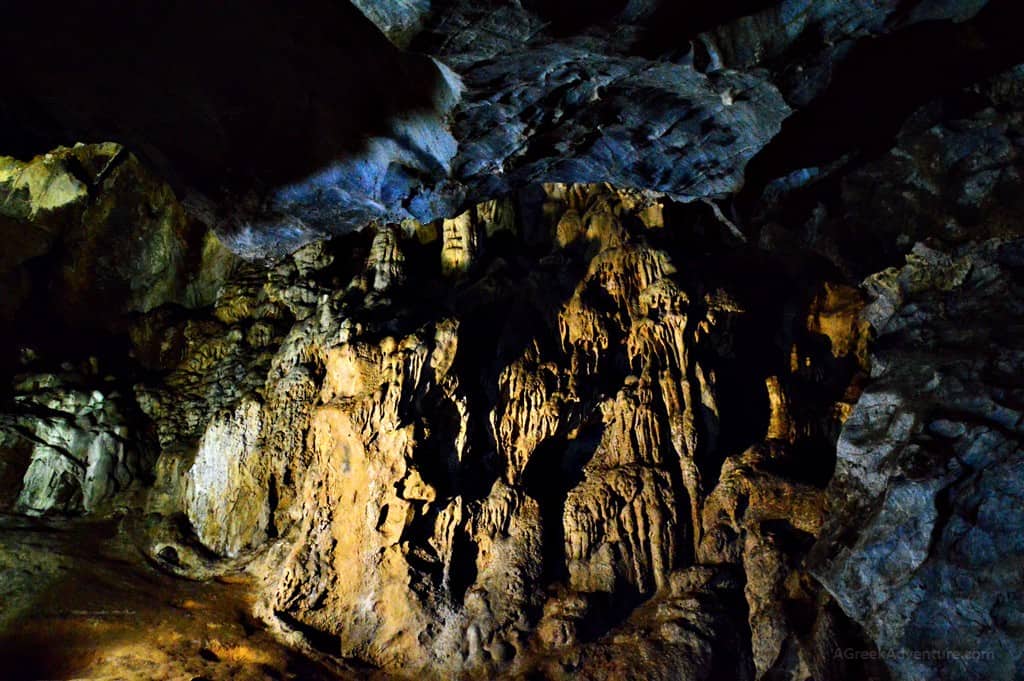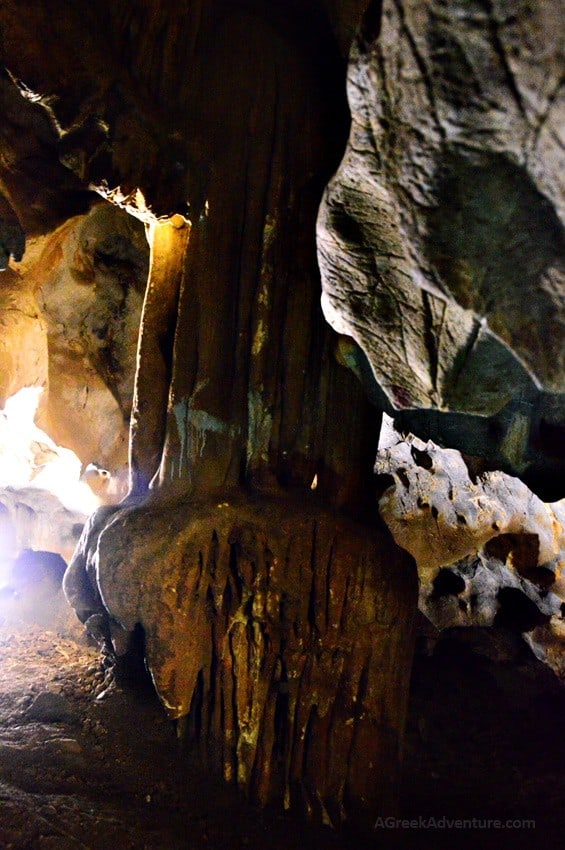 We had lots of fun in both these areas of Olympi and Agio Gala, as we learned lots of things about the history of this place and of Chios itself.
Time was moving fast, as we were having a great time. We stayed a bit longer at the recreational area and we visited the local art museum hosted there.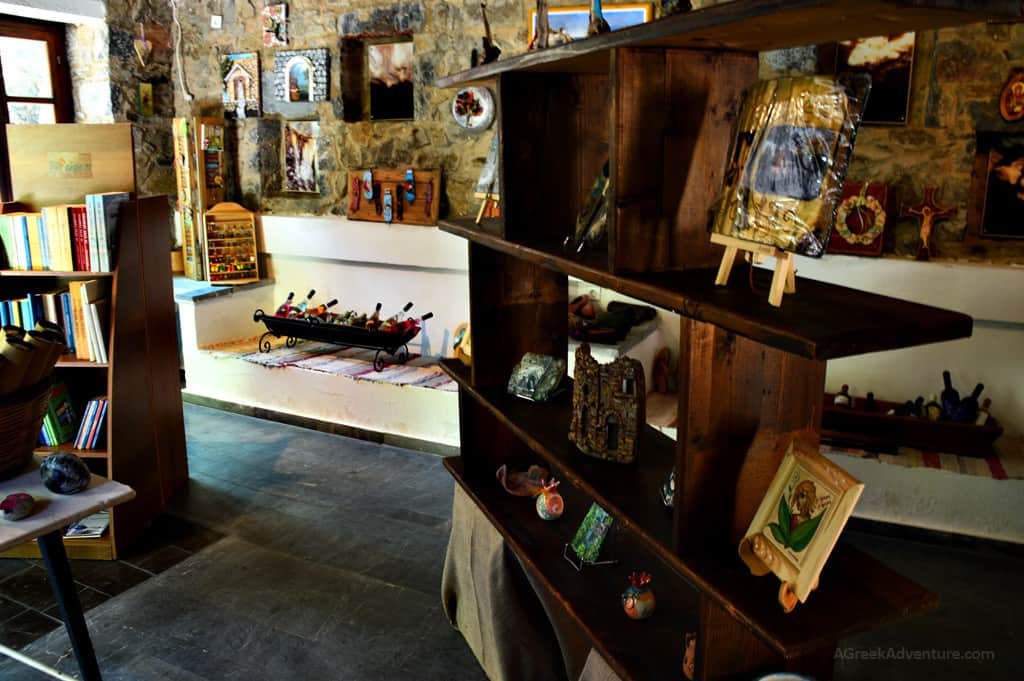 Around the museum there are areas where kids can learn about the local flora too. Very clever and educational.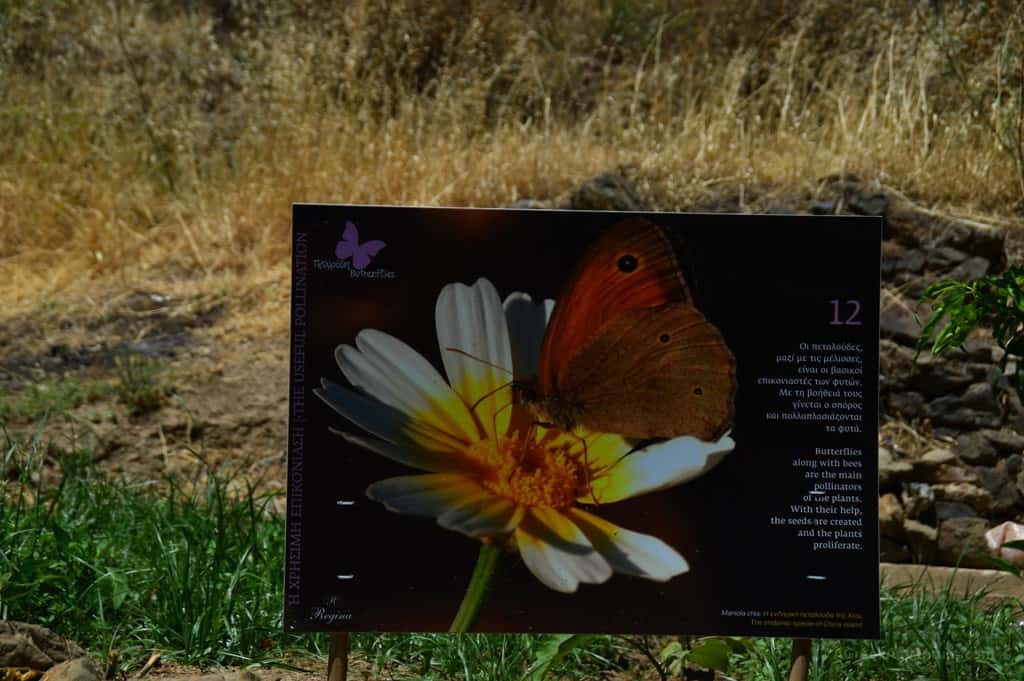 Then it was time to move on and explore more of Chios beauty and history and have some lunch.
Stand by for our next article.