An impressive canyon in the region of Tzoumerka, rightfully titled as gate of Paradise. There is enough water even during the summer months ( who knows what happens there during the spring..), impressive waterfalls, beautiful narrow landscape , clear waters , jump, water curtains.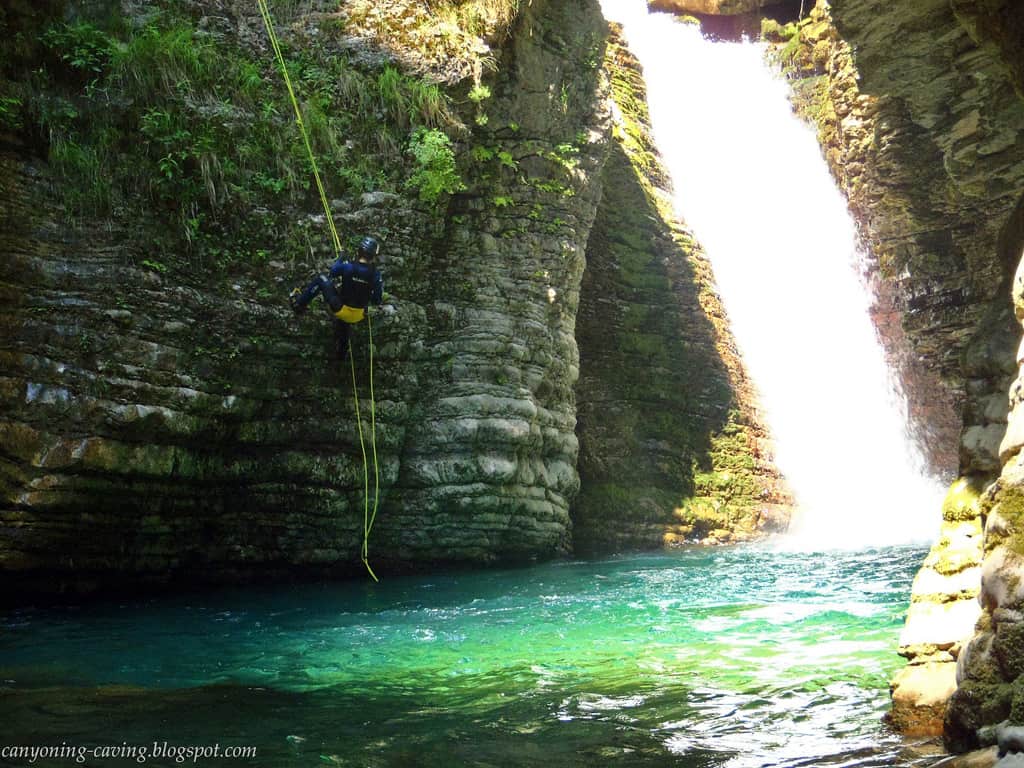 Basically, it is the lower part of the canyon that the local people name Karlimpou. Karlimpou has many springs on the upper part and large basins. The canyon is relatively short in duration. It takes about 2:30 hours to descent, while after it there is 2 hours walking / swimming / playing in Kalaritikos River .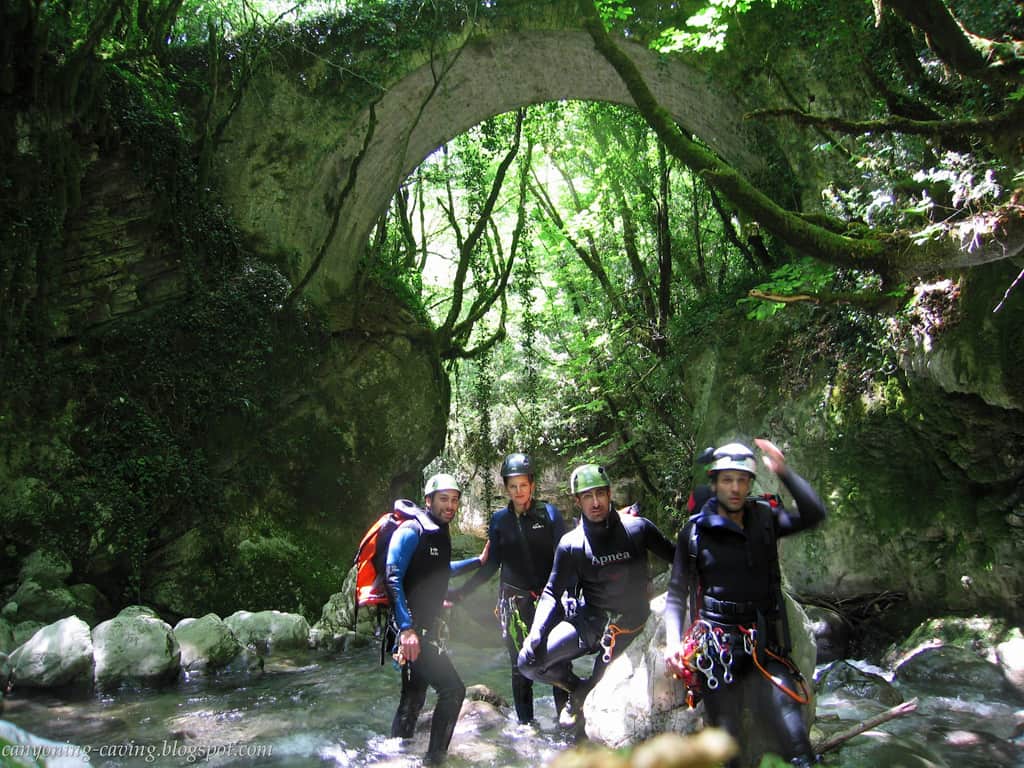 The photos are of descents on 06 and 11 July 2012, during the panhellenic meeting  canyoning that took place in the area.
Also read 4 Gates of Hades Locations Not To Miss in Greece.
— Article provided by Aristeidis Zacharis – Canyoning/Caving