Lesvos is a very popular destination for birdwatching. Find your personal, local birding guide while on the island in Spring (end of March to mid May) and Autumn (September to mid October). Make the best of your stay here by visiting the best selection of sites and reaching the most acclaimed birds of the island.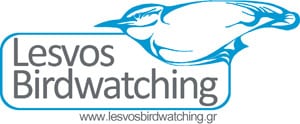 Lesvos is the only place in Europe to find the Kruper's Nuthatch (Sitta krueperi) and the best to watch the Cinereous Bunting (Emberiza cineracea). Also, Lesvos is the place to see other Mediterranean or Asia originated species such as: Ruddy Shelduck (Tadorna ferruginea), Black-eared Wheathear (Oenanthe hispanica), Isabelline Wheathear (Oenanthe isabellina), Ruppell's Warbler (Sylvia ruepelli), Masked Shrike (Lanius nubicus), Oliveceous Warbler (Iduna pallida), Olive-tree Warbler (Hippolais olivetorum), Rock Nuthatch (Sitta neumayer), Black-headed and Cretzschmar's Buntings (Emberiza melanocephala and E. caesia) and many more mainly migrating but also breeding species of waders, terns and herons- the Mediterranean region is a hotspot for bird migration.
Lesvos is very close to the Asia Minor coast and is the Aegean Island with the most numerous wetlands that also holds an impressive variety of different and extensive habitats (olive-grooves, pine forest, garrigue, mixed cultivations, pasture land etc.). The usual bird list of a week's stay in spring could exceed 120, while the island's list has more than 230 recorded species.
You can also birdwatch while walking on selected trails close to the area of your stay or even attend brief birdwatching courses for begginers and experienced birders (equipment provided for the ones that are just starting with birding or have left their's back home…).
Contact the organizers through their contact data below.