There are some places that look really great. But there, you also meet a person who can change the way you experience and see the same place, in a way that it becomes a magical experience. It reveals a new light, and makes you experience the same place with all your senses highly amplified.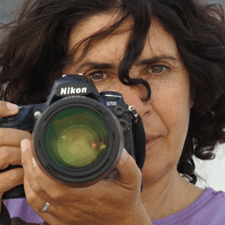 Such a place is Eressos in the island of Lesvos. The person who revealed the magic of this place to us, is no other than the famous photographer and author Tzeli Hatzidimitriou. Tzeli is a fine art photographer, film maker, travel writer and photography teacher. She is a highly qualified guide on the islands of Lesvos and Kythera. She is specialized on the legacy of Sappho and she published the first LGBT guide about Lesbos.
We had the privilege to get enlightened by her. We had a "philosophical" discussion while walking through special paths outside the village of Eressos. Her explanations about light & photography still follow us after all these months, like an enchantment.
Arriving to Eressos
We went there after our visit to Sigri and the Petrified Forest of Lesvos. It was mid October, but the weather was rather hot and the sun was pretty well for sun bathing too.
We had a walk along the famous beach of Eressos. In case you haven't heard of Eressos, it is a quite village, famous for it's LGBT inbound tourism.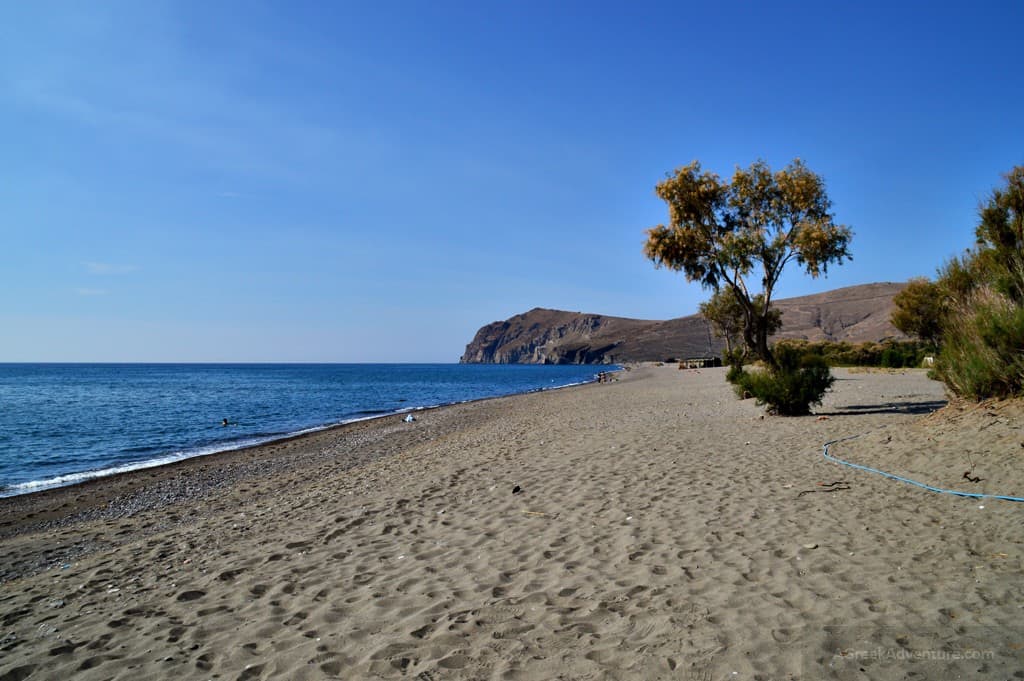 But is that all about Eressos? Hardly.
This place is suitable for those who want to experience internal silence, along with a peculiar high energy that flows from the hills, downwards to the village.
There is an interesting -yet small- variety of ancient ruins inside Eressos and a museum to learn more about them.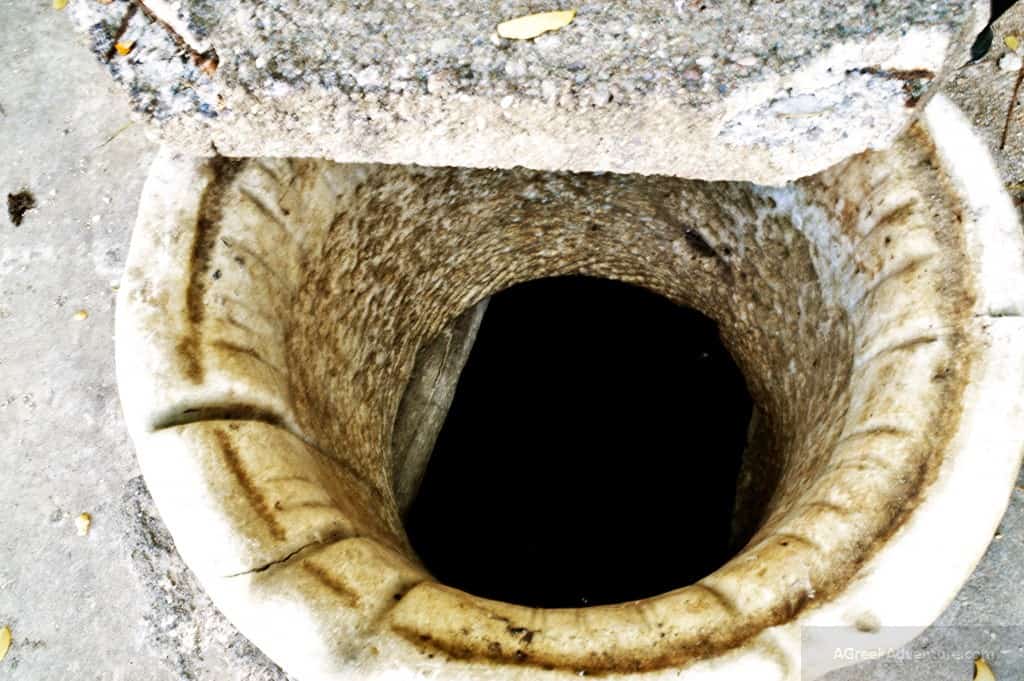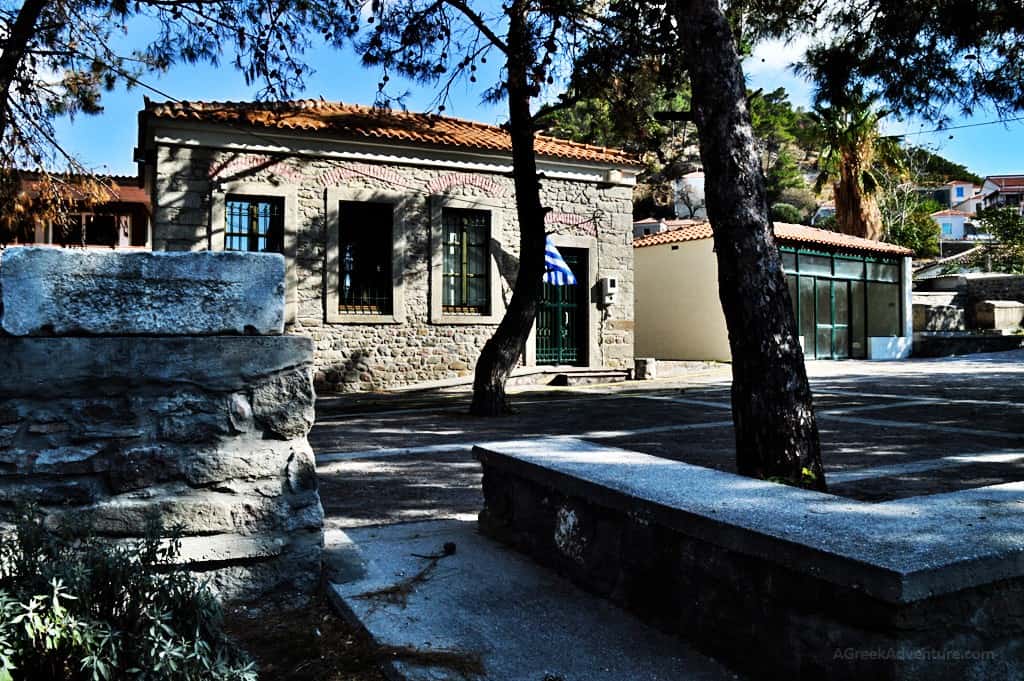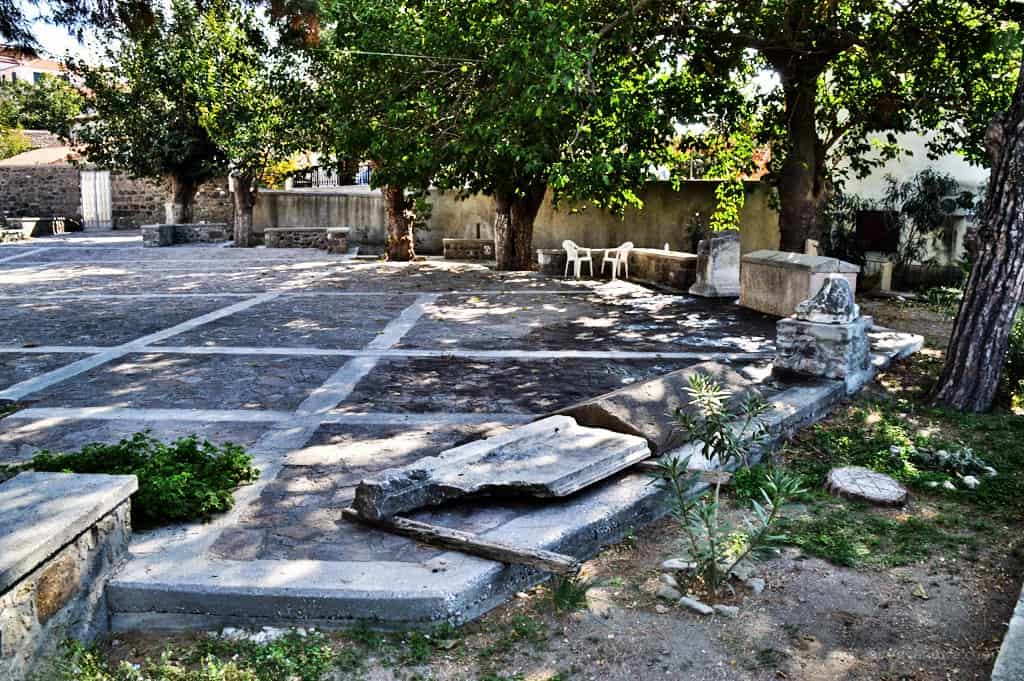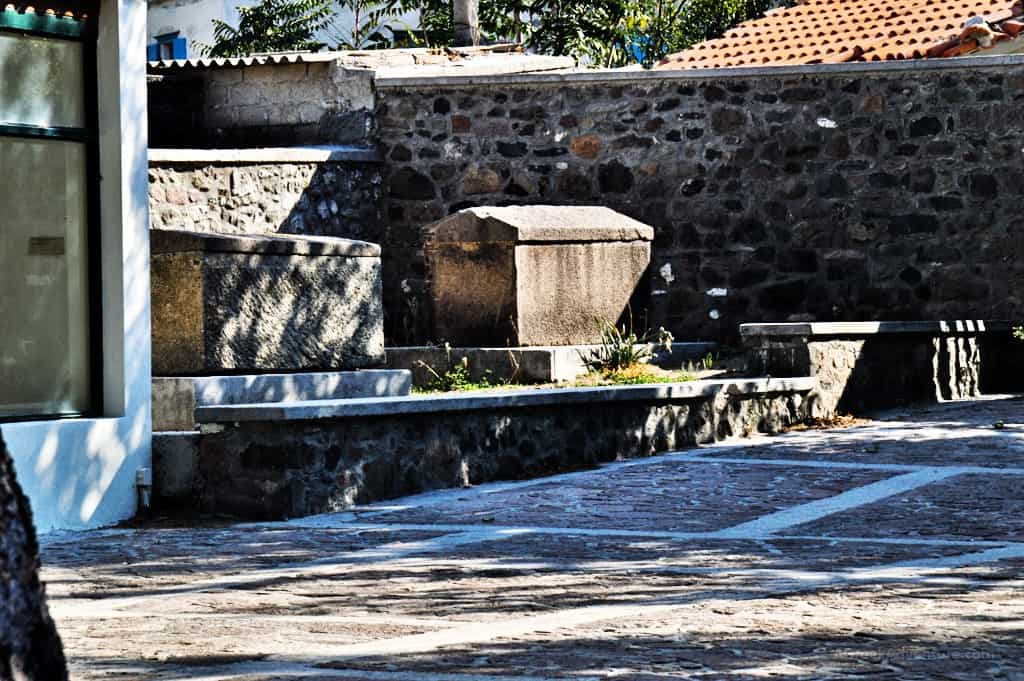 Inside the village the one thing that you will definitely want to spend time at, is the beach.
Big, sandy, calm, refreshing waters.
Upon that, a series of pretty nice bars and cafe's, help you spend days and nights overseeing the infinite blue.
A variety of statues related to Sappho, but not only, are arranged along the beach.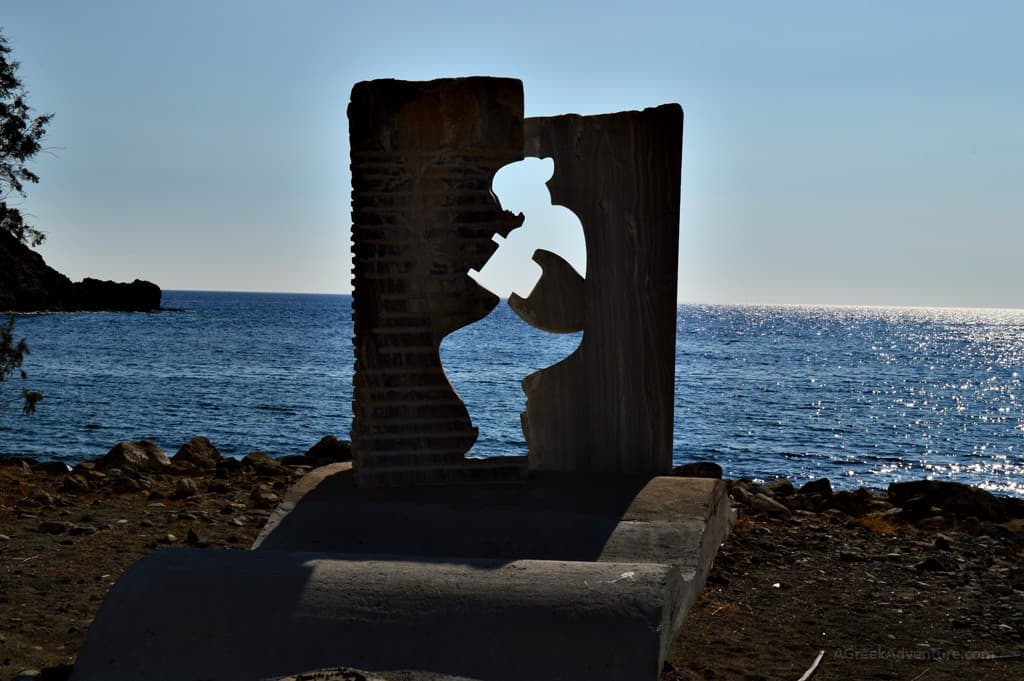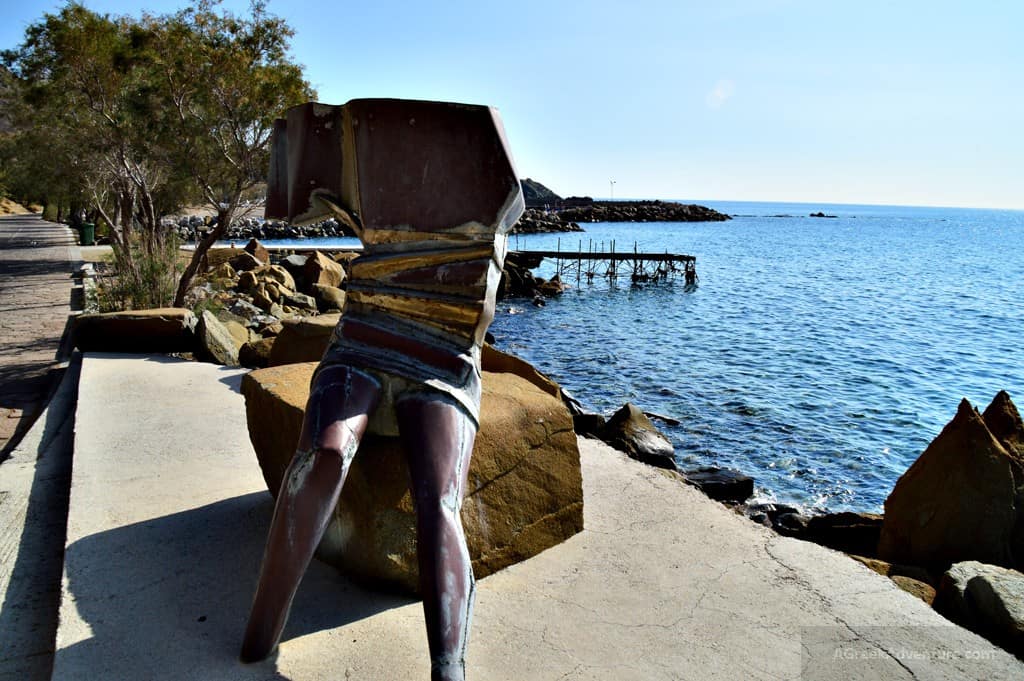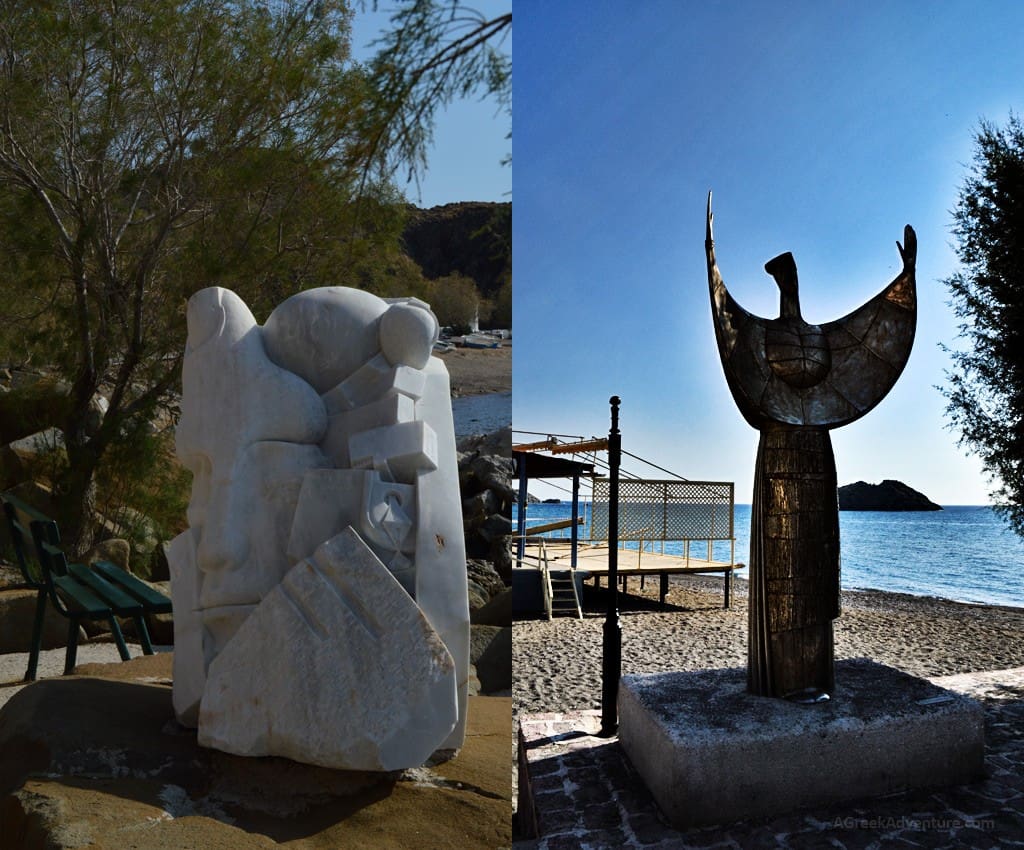 In the next one, a pyramid like sculpture reveals a variety of messages through ancient poems on each side. Here is the translation of one of them.
"Because Earth is a common house of Gods and of Humans and as such we all must – leaning to her as our nurse and our mother- praise her and love her with tenderness as the one who gave birth to us"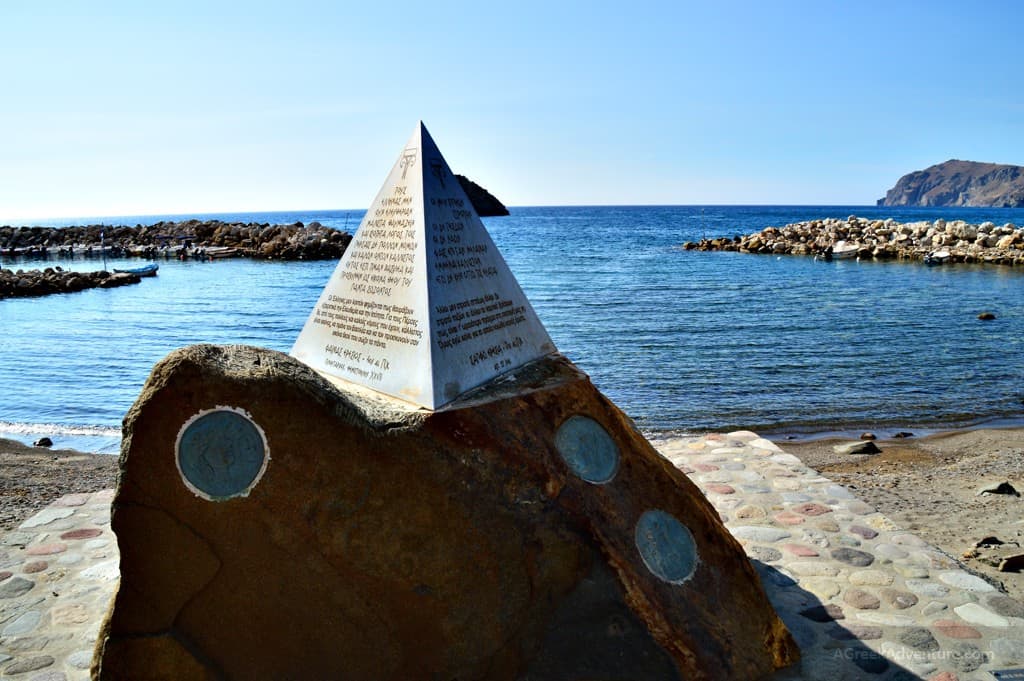 Exploring the outskirts of Eressos
You must walk these hills. We make a big effort to depict the energy of those hills but you must experience it by yourself.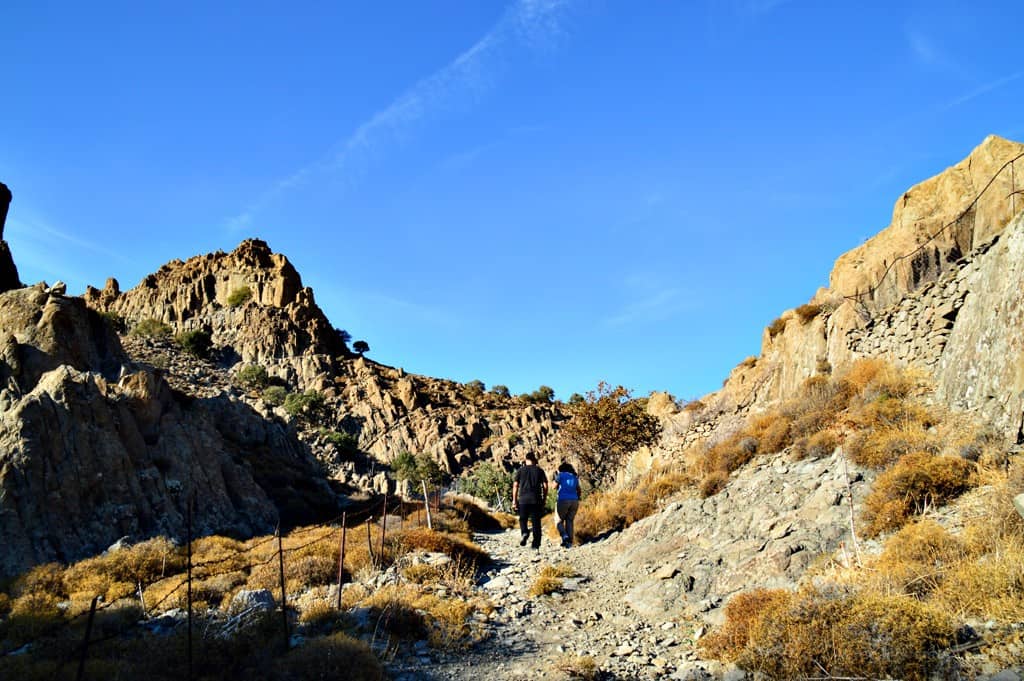 Having the golden hills on one side and the luscious green with hidden churches on the other, can lead to a rather mystical hiking experience.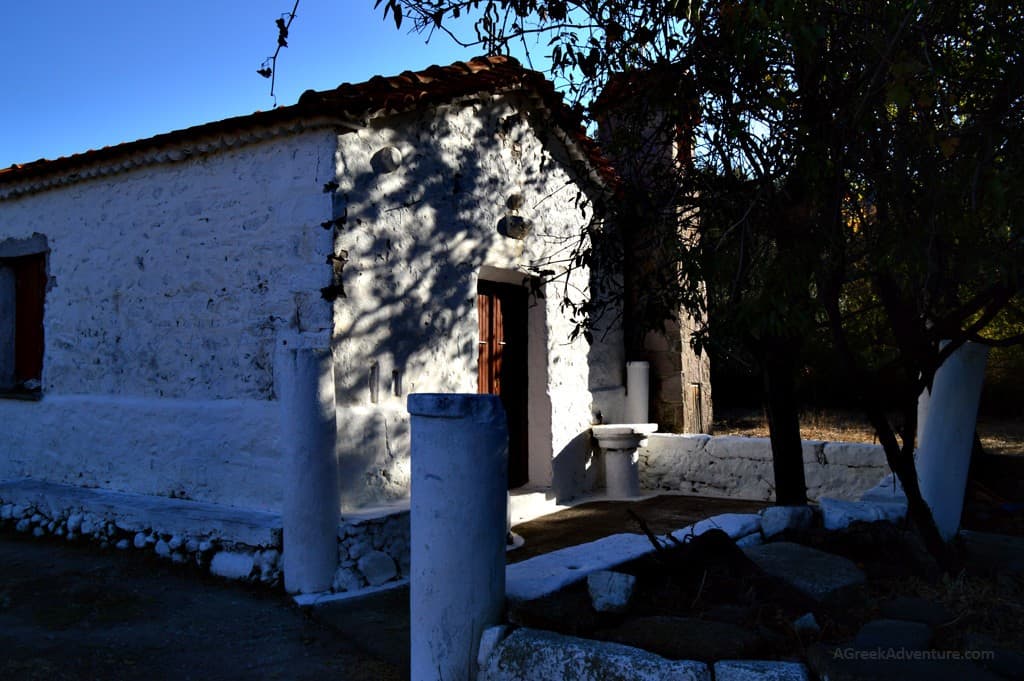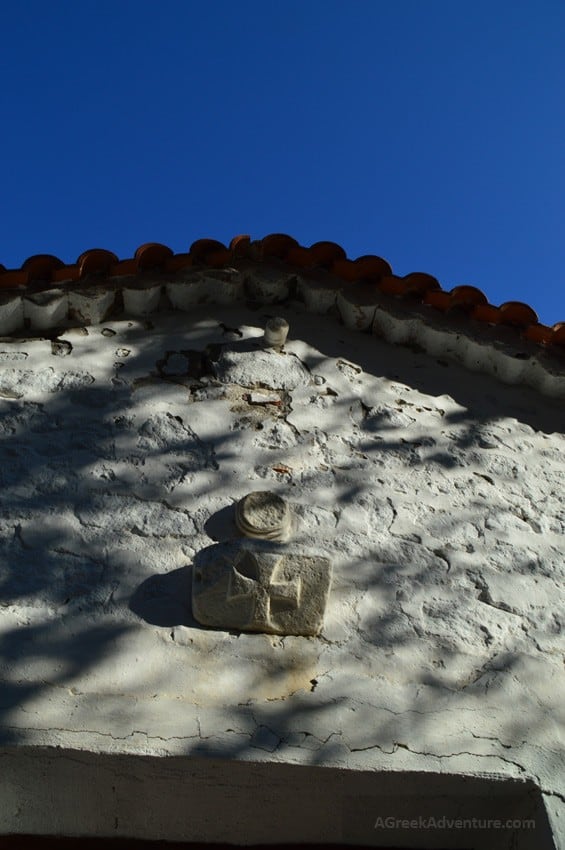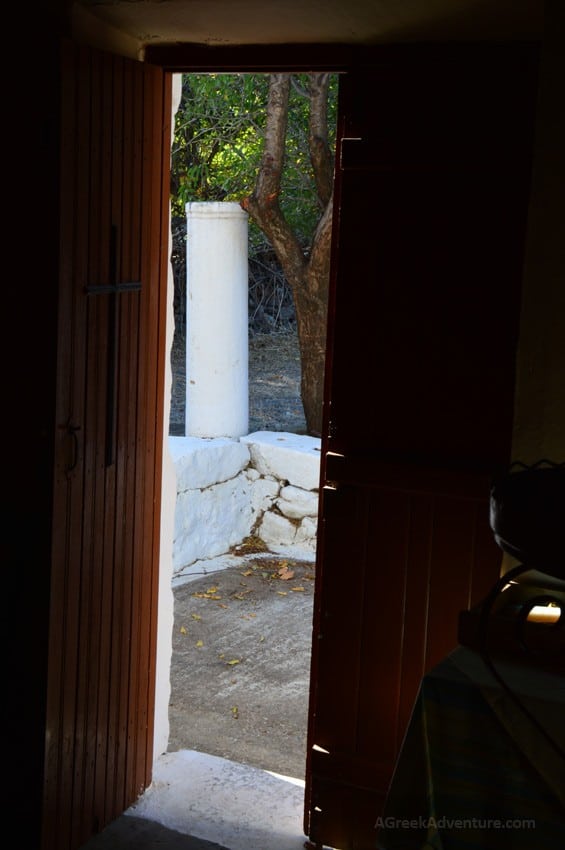 Especially when Tzeli reveals the secrets of the island of Lesvos.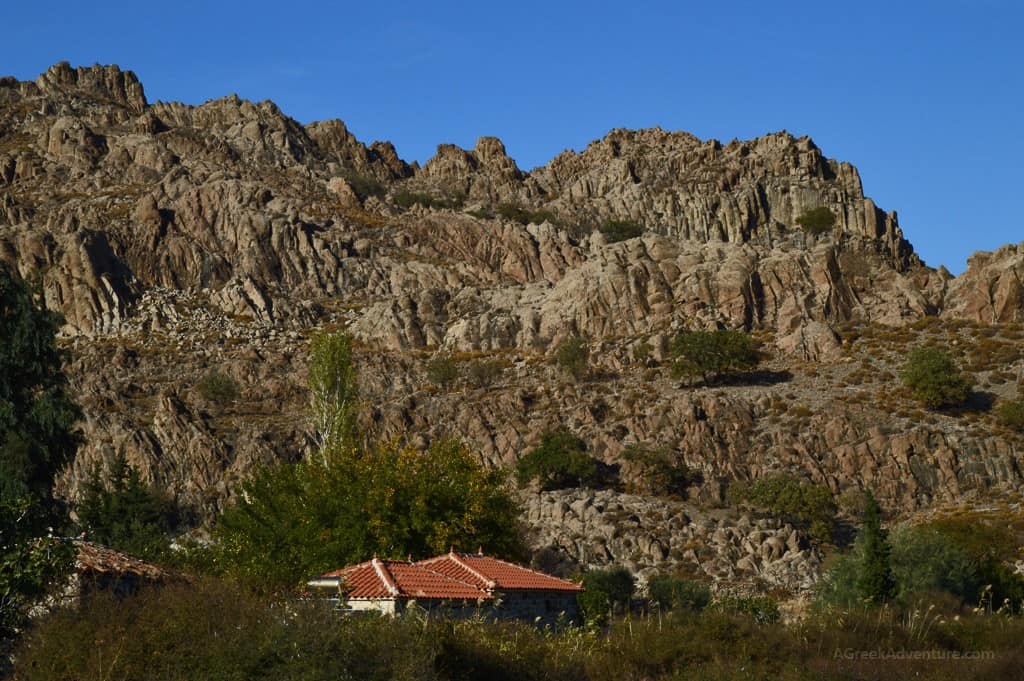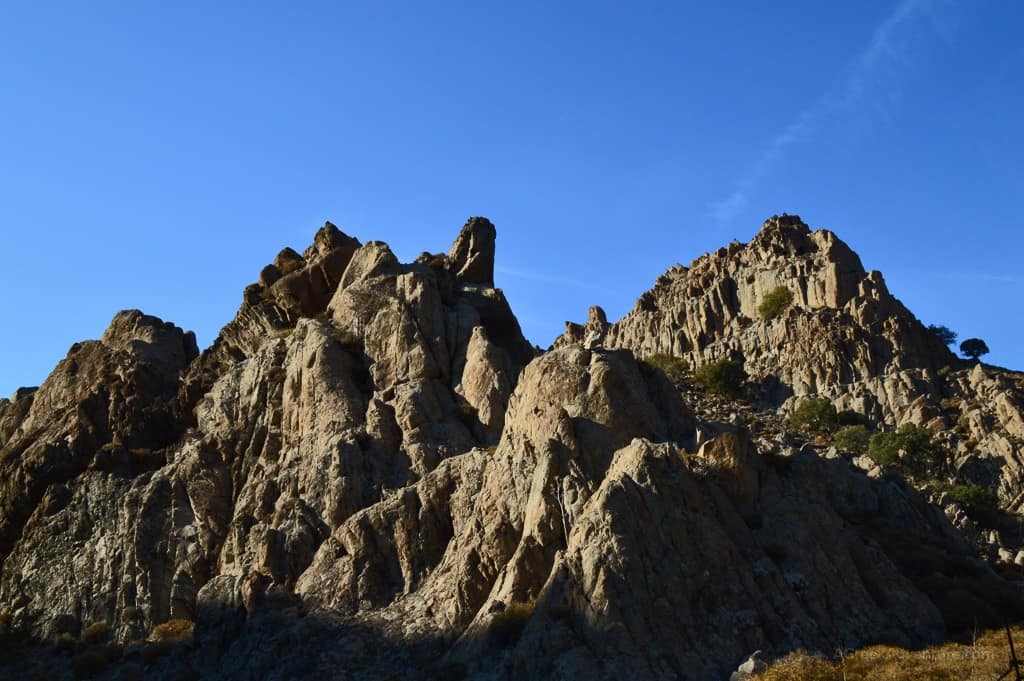 We had a walk that turned out to be a lesson on photography, as we had numerous opportunities to captivate the light while it was bathing different elements of nature.
Was it our idea or things in life took a different kind of vividness as we were looking at them through our camera lens?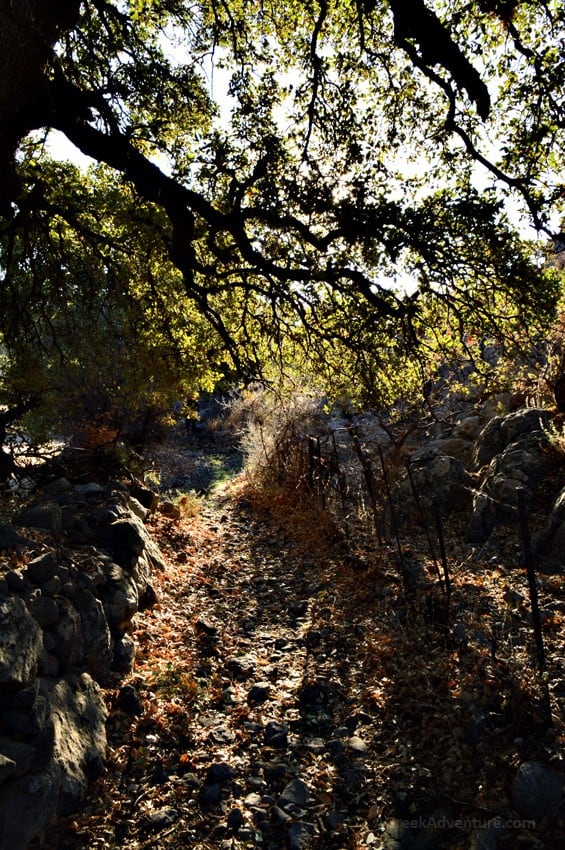 Perhaps it was the amazing relaxing feeling of us, the walking philosophers of Eressos, and nature simply created the circumstances to enhance that feeling of peace and serenity.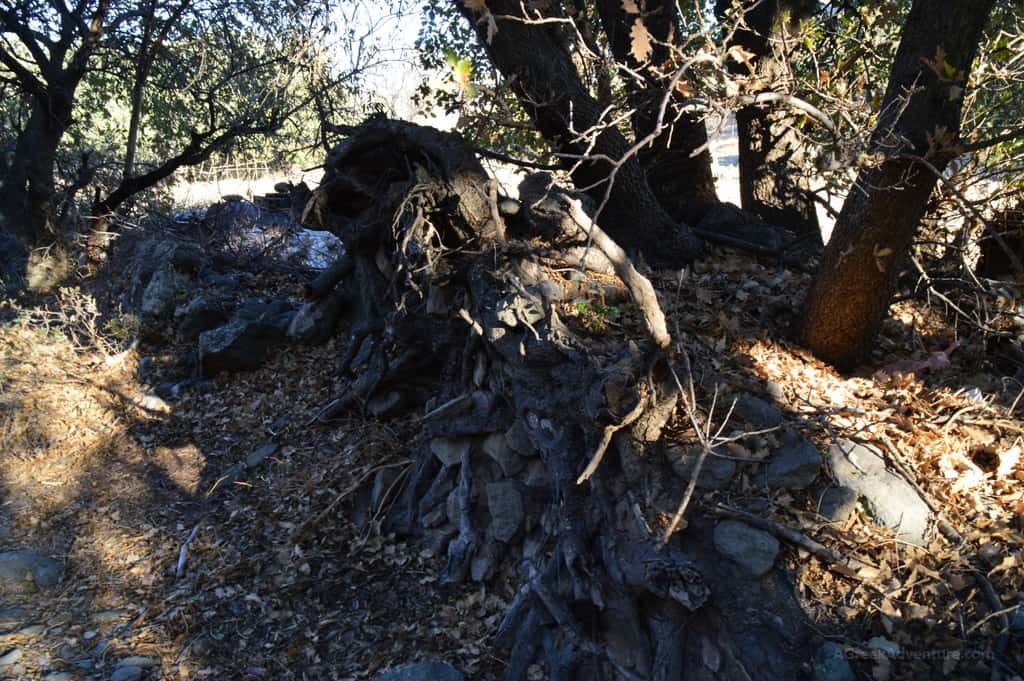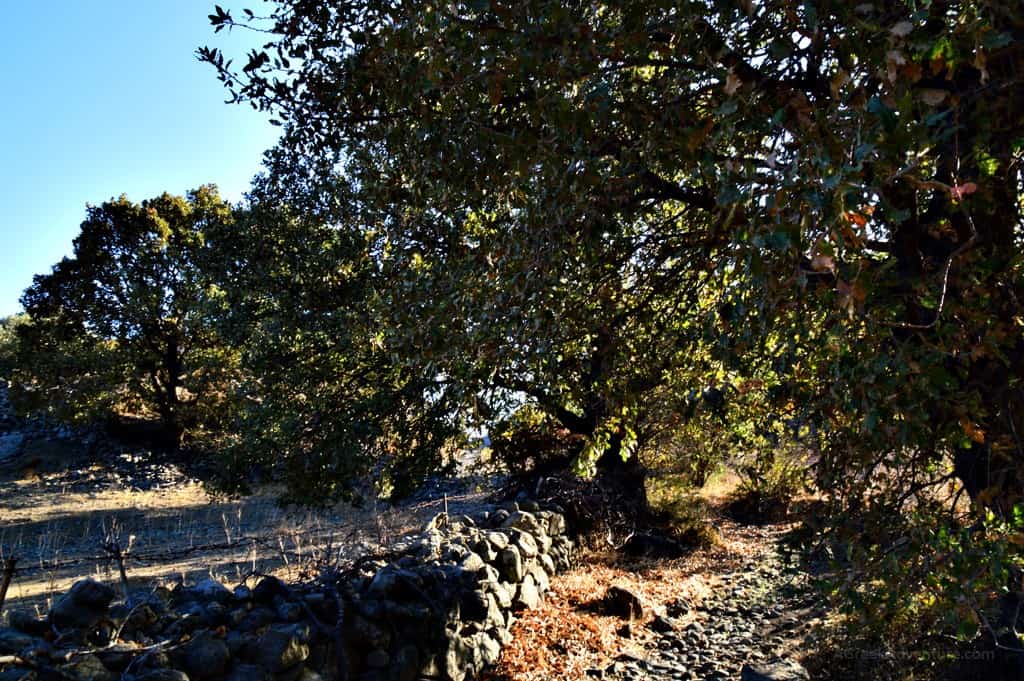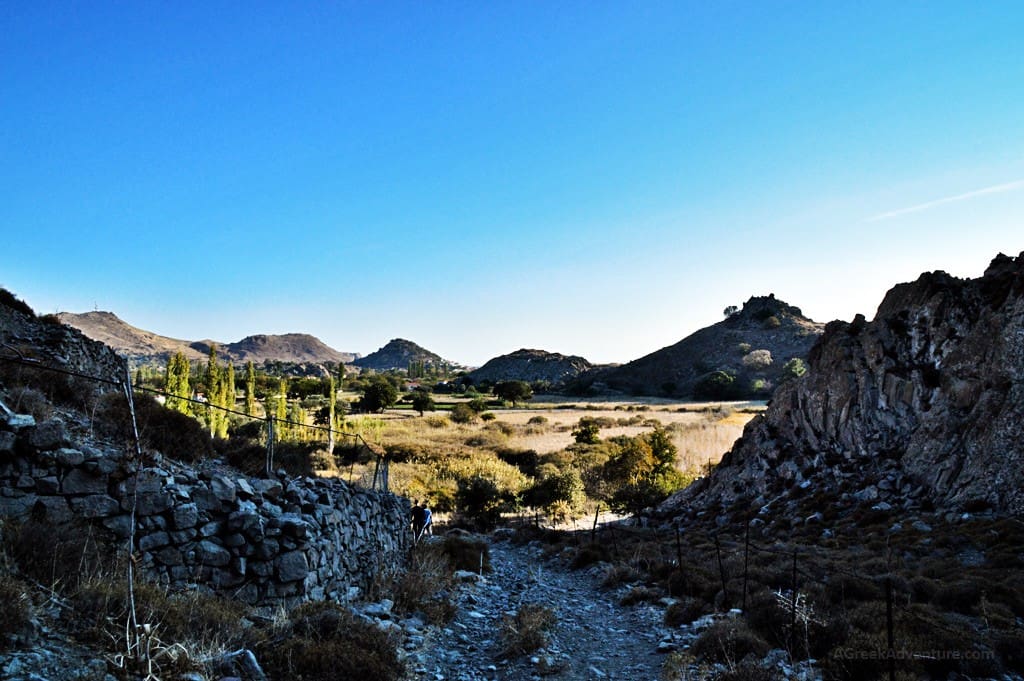 We arrived at Eressos, just curious to see another beautiful by-the-sea village of Lesvos. However, we left from Eressos feeling psychologically refreshed.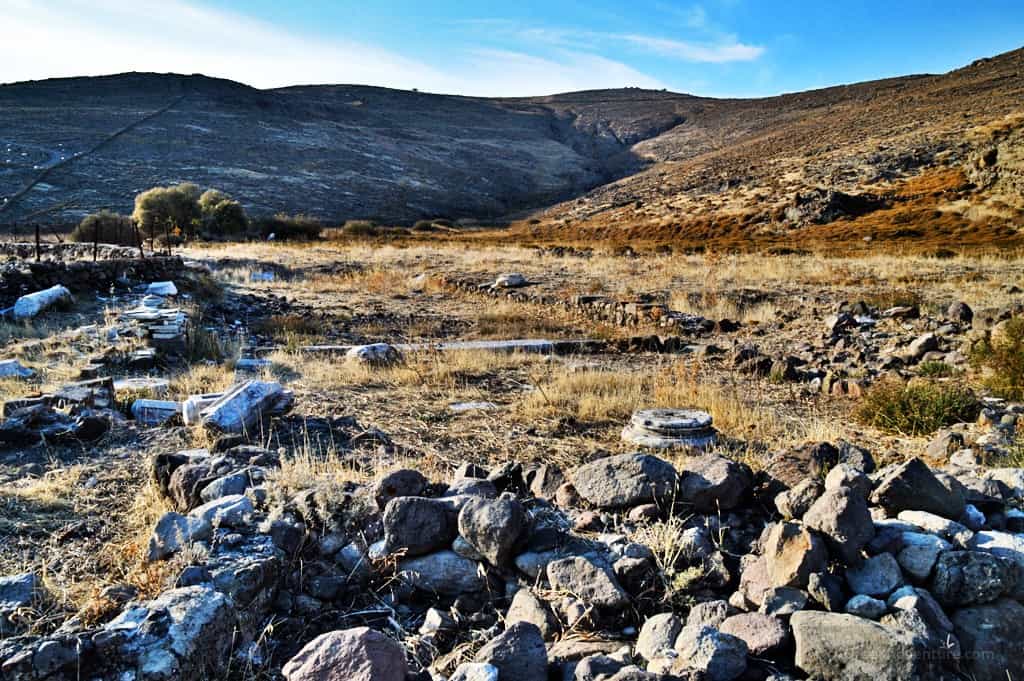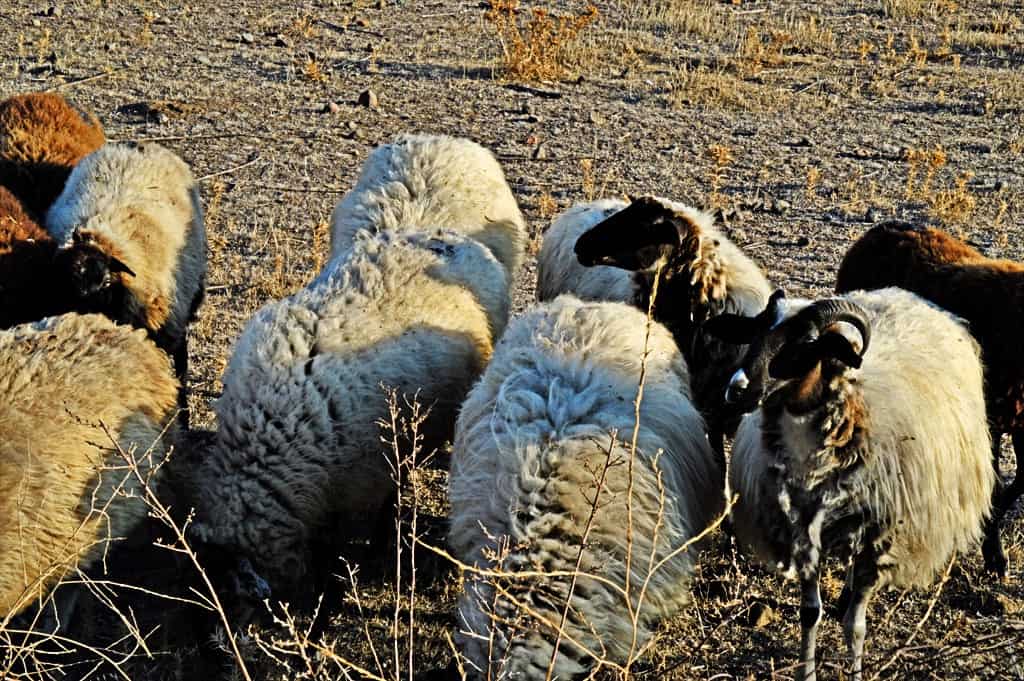 It would be our last stop before departing for Athens, the very next day and this was the perfect closure for our week long trip there.
Can't wait to be there again, though. It's a promise.
P.S.
As we read this article once more, we feel that we speak for Eressos as it is one with Tzeli. This can't be a coincidence. These two seem to be weaved together so we won't change a word.
Disclosure: The trip was organized by the District of North Aegean Tourism department, along with a series of activities, accommodation and dining providers mentioned in our articles. As always, all posts are written according to our experience and opinion.