The old village of Anavatos is around 30 to 45 minutes' driving time from Chora, Chios.
It is actually an abandoned village.
At the time we went there, there was 1 tavern and just that.
It is useful though since Anavatos is in the middle of nowhere. It is a beautiful area but… without shops and such.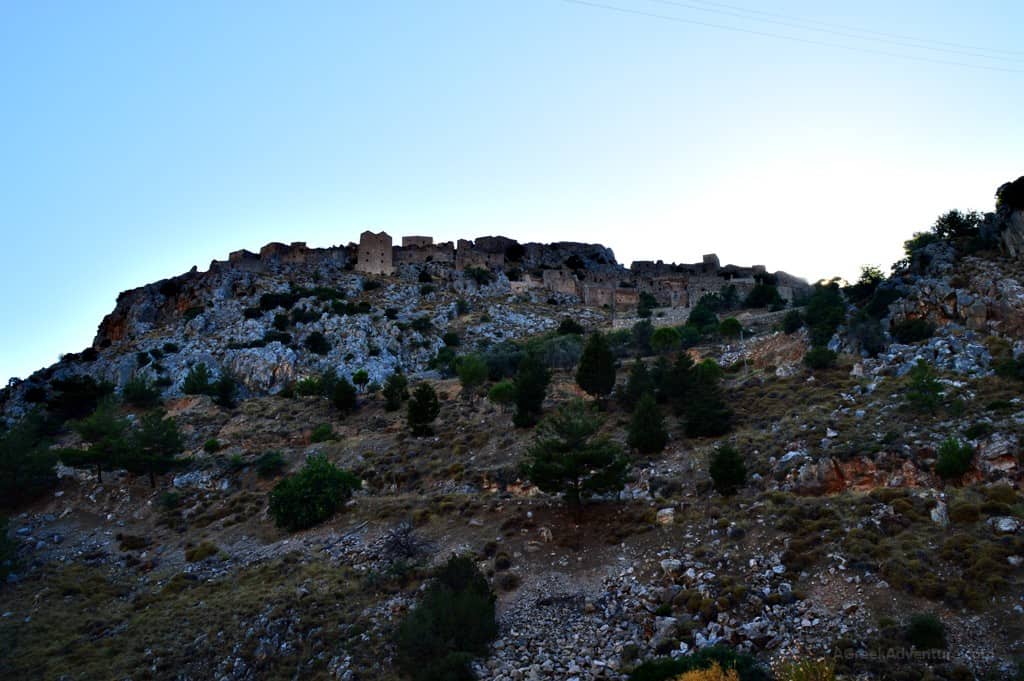 History claims that Anavatos was built for military purposes and seems to have that structure.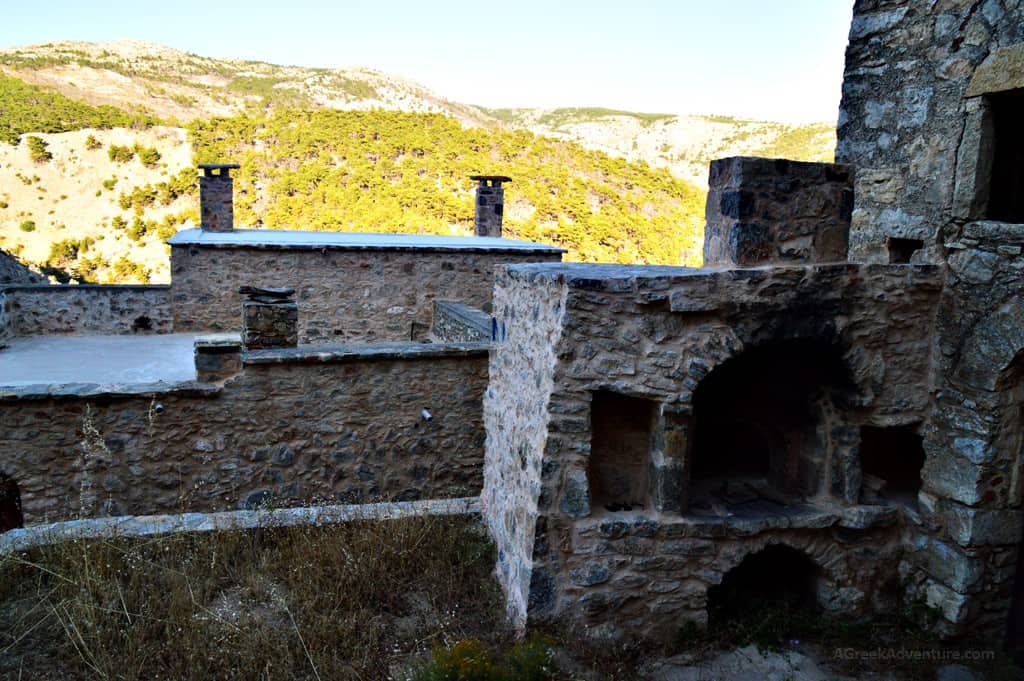 We visited this place to feel a bit part of its history.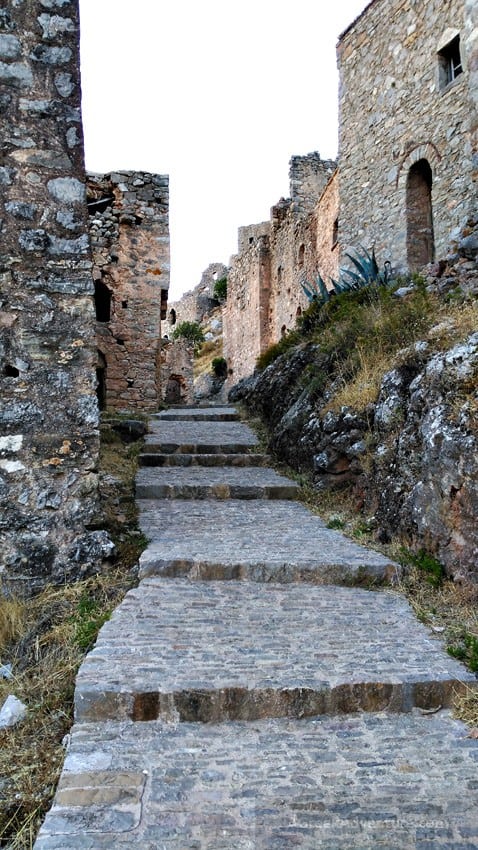 It was nice to spend 1 hour or so there, yet many buildings are half-ruined.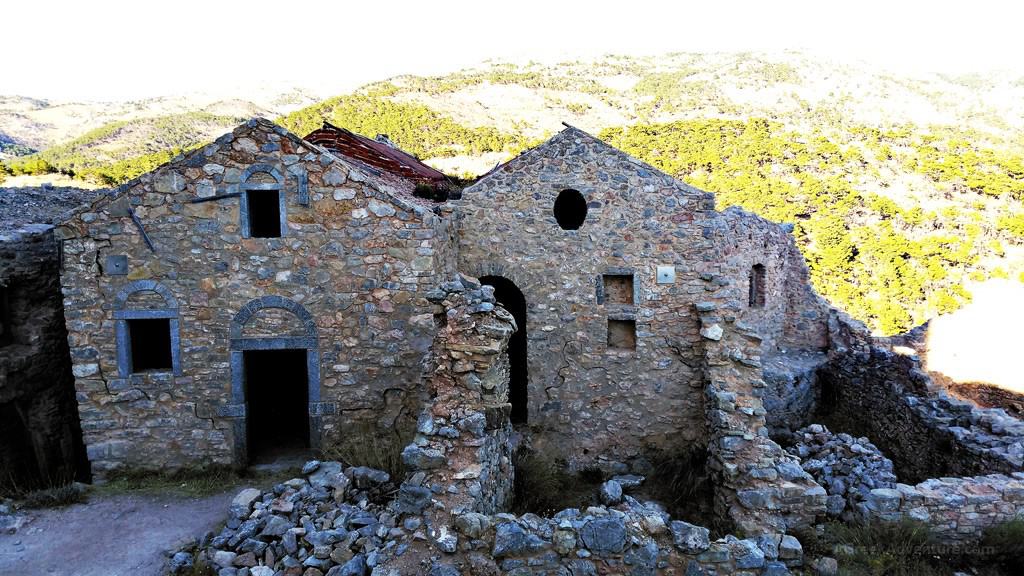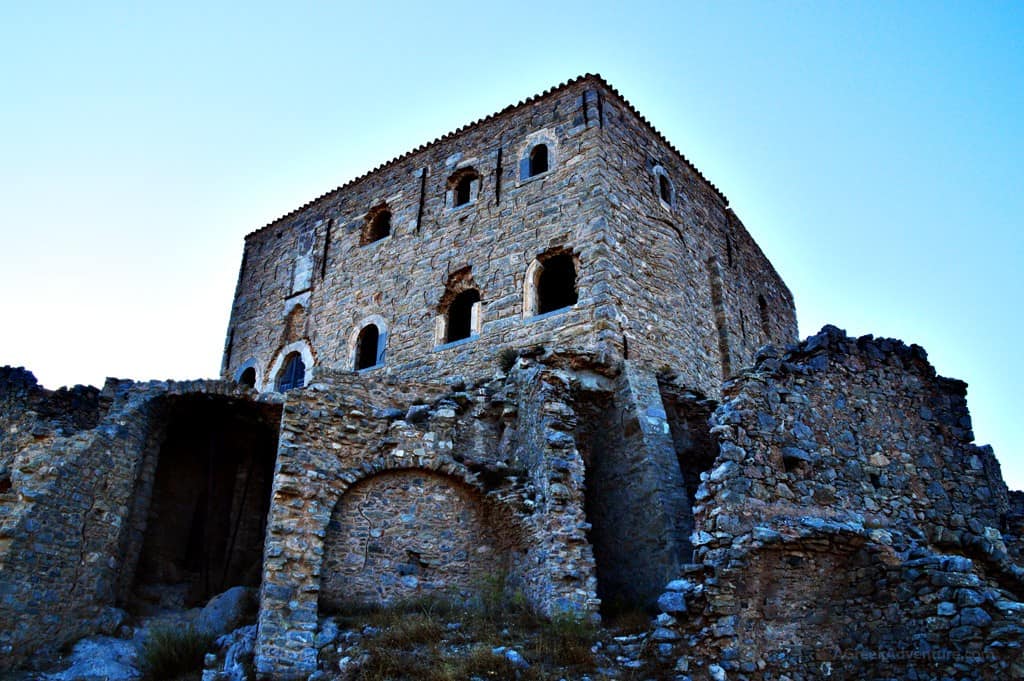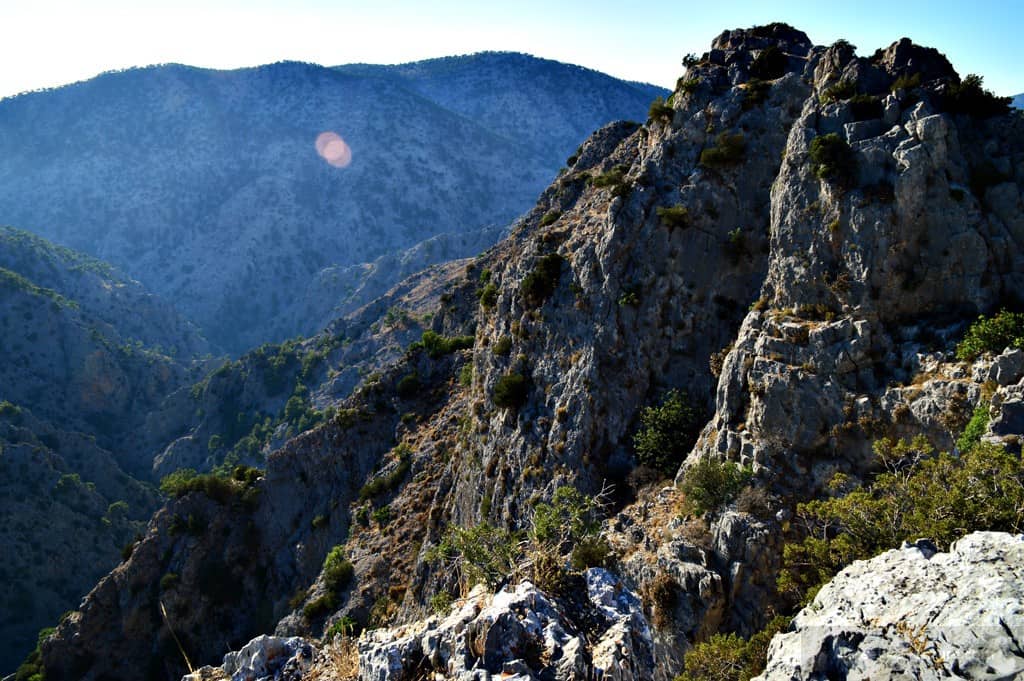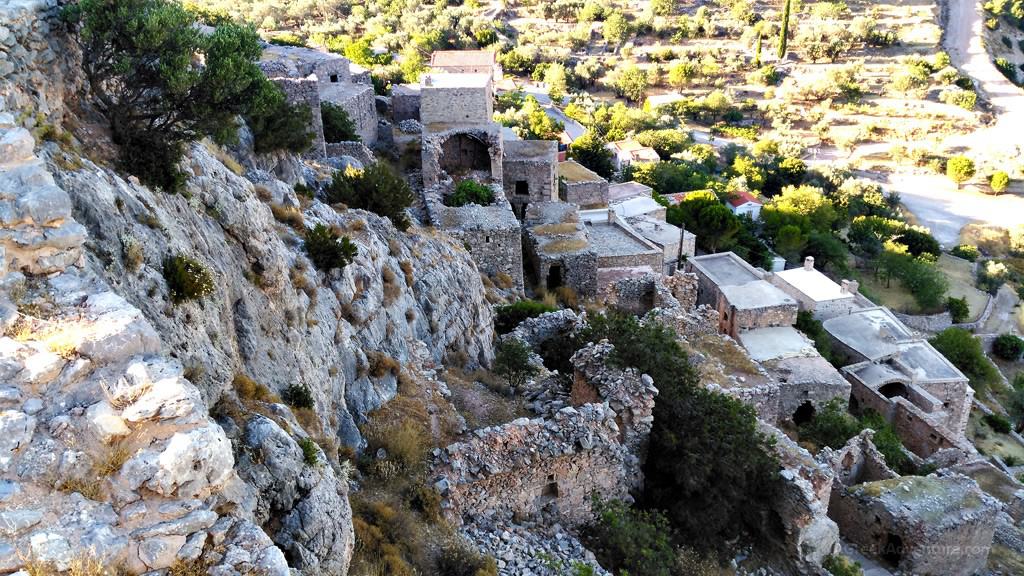 A nice creative touch was this house at the feet of the hill.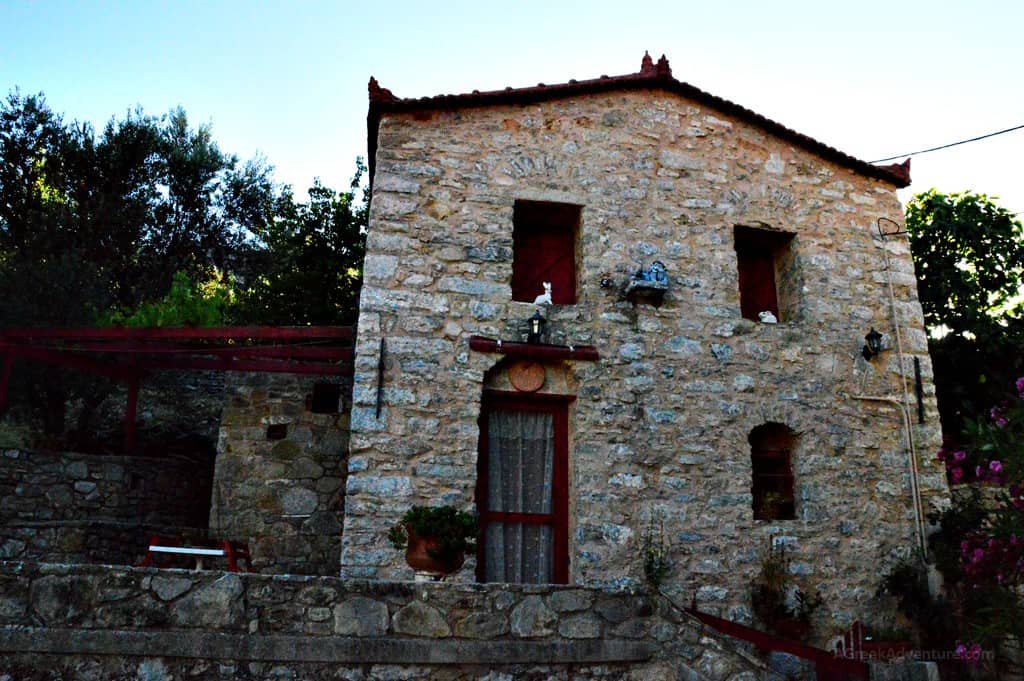 We think that maybe the owners of the tavern (at few meters away from there) live there. It had ornaments of bunnies and cats outside.
It is better to visit this place as the sun comes down from the hills.
Maybe after 18:00 and before 20:00. The light is better at that point for some great photos.
Anavatos was part of our week exploration trip in the island of Chios. Read all the posts for Chios.