Chios is well known for the upcoming of numerous Greek shipping magnates. It is an island with strong relations to shipping and sailing. When you are there you have to allocate some days for sailing holidays.
So, after exploring Volissos and hiking through Kampia, this was another adventure for us. We knew it would be a very nice yachting tour, after looking at the website of Chios Yachting, but reality exceeded far more what we thought we would experience.
This, especially when you have a great crew, like we did. George and Maroussa is a guarantee for having a good time. Here is George, the captain.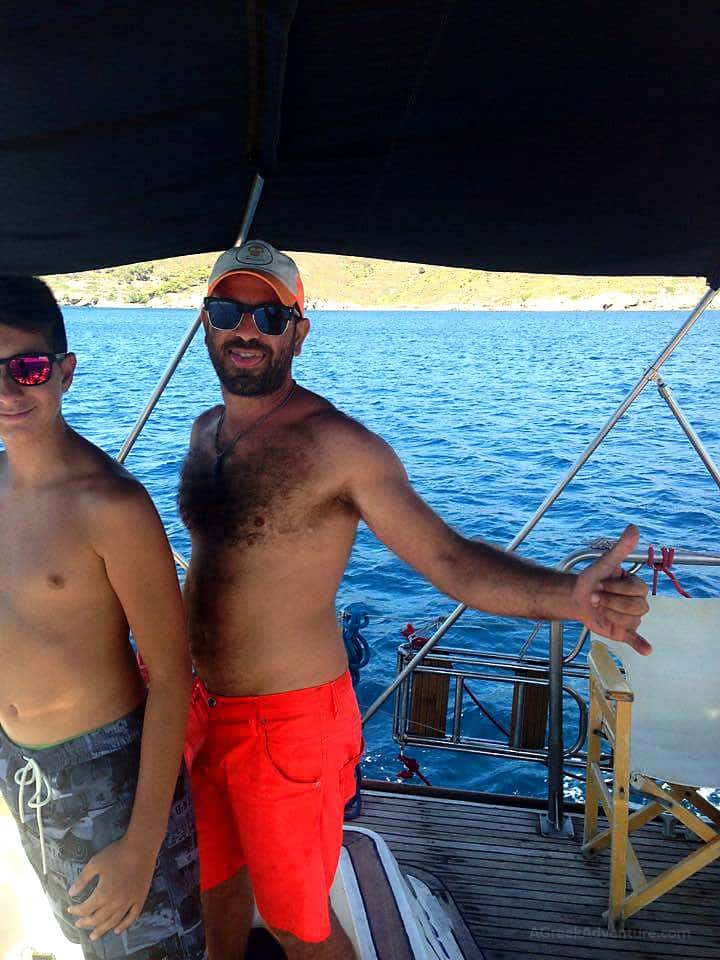 Here is Maroussa, George's official lieutenant, welcoming a team from Netherlands and us.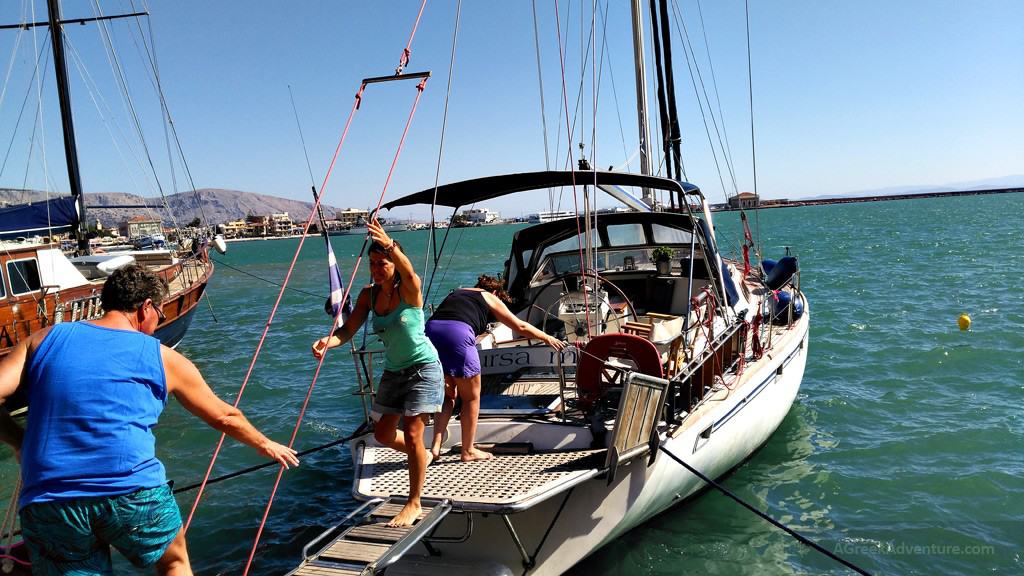 The boat was a 20mt one. Very comfortable for 8 passengers.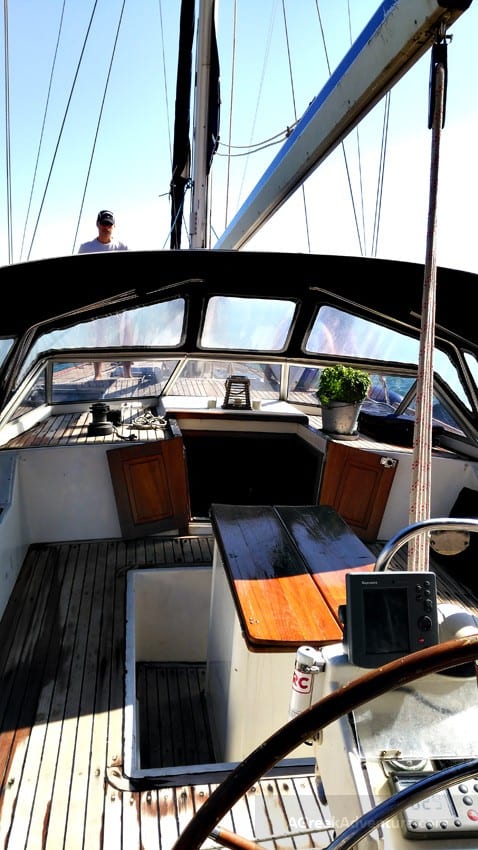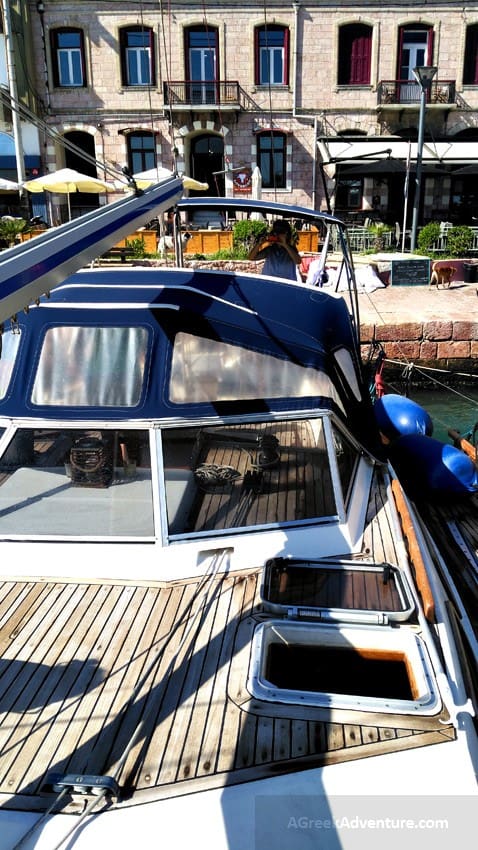 And so, our sailing holidays part began.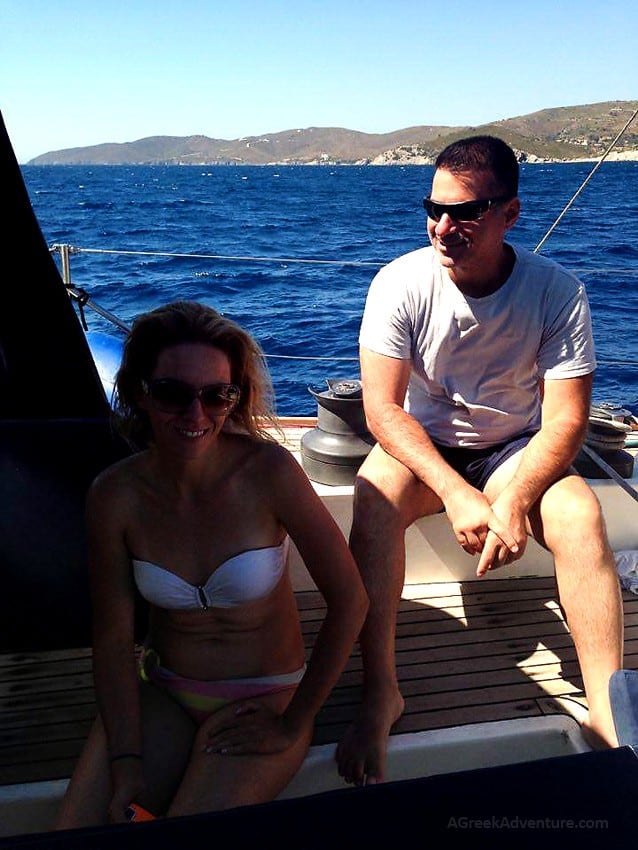 We sailed towards Oinousses. Then we stayed close to the area for some swimming, passed closer from Oinousses again and then return back.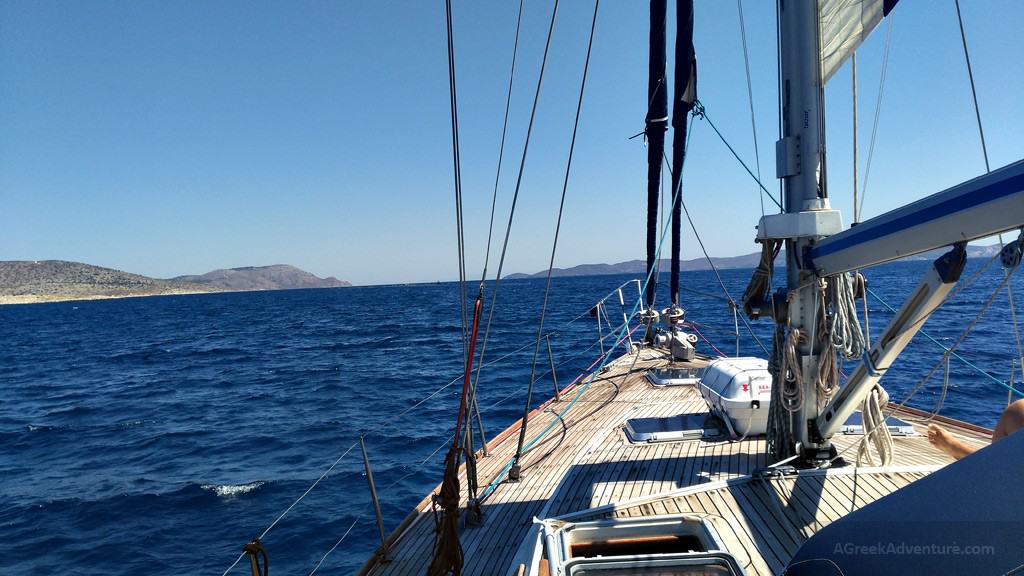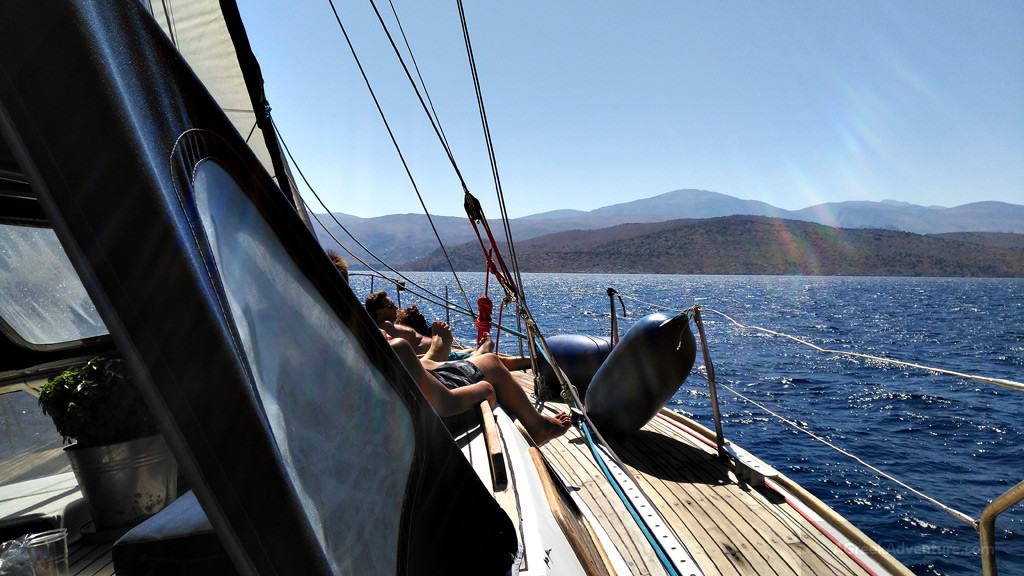 Some times, experienced sailors need a little bit of help. Here is Maria keeping this rope straight while Maroussa was shifting the sail.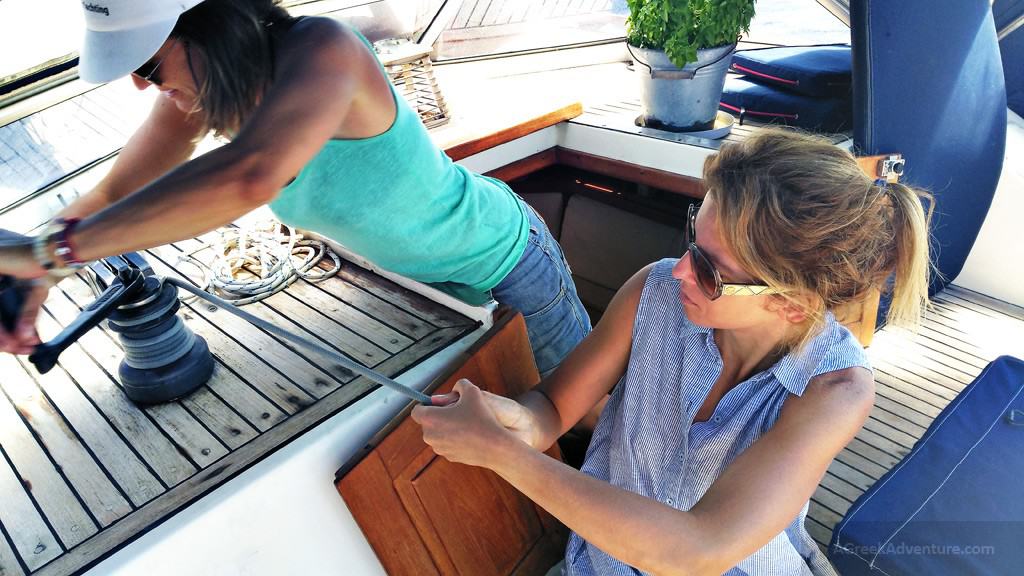 Here are some friends following us, waiting for the boat propeller to bring some fish to the surface.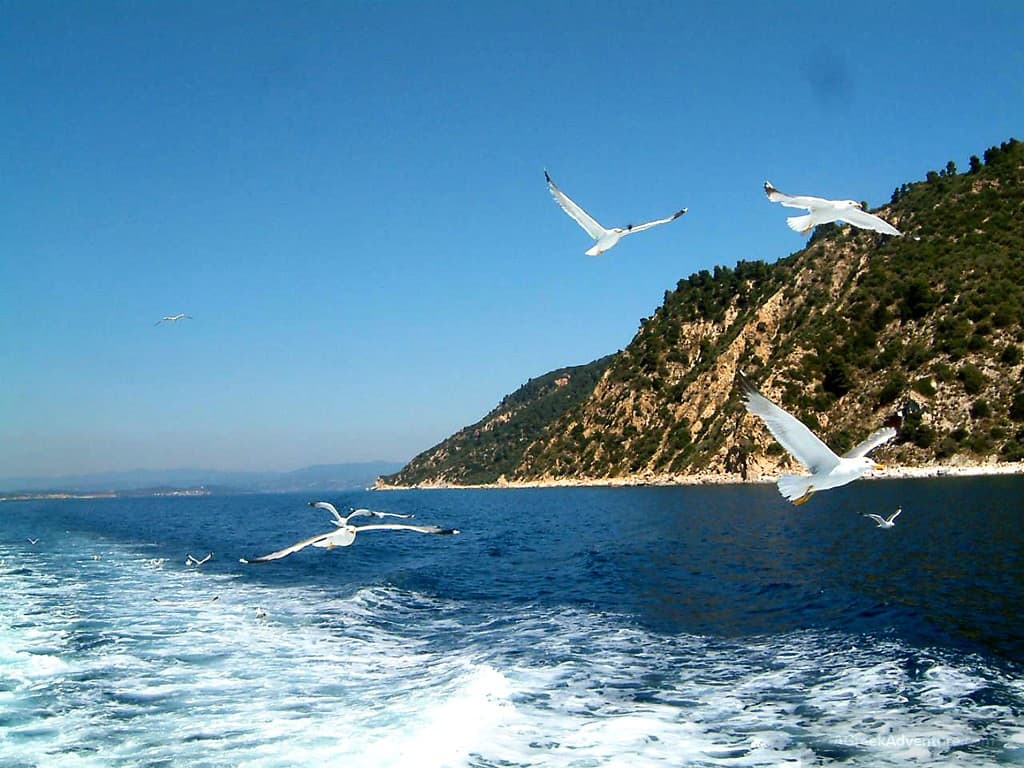 Sun was very hot and whenever we were able to catch some shade, we did.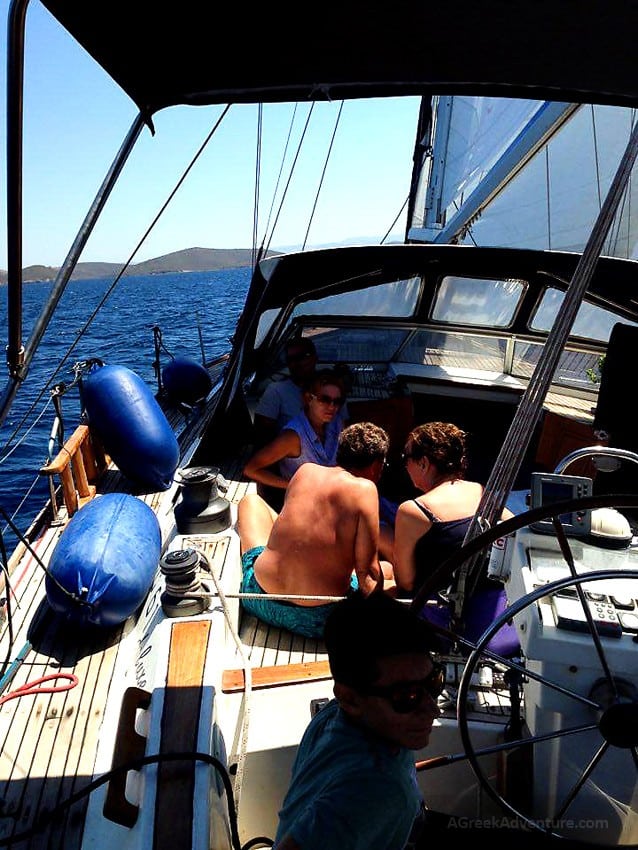 Probably, this was the best sitting area on the boat. Plenty of fresh air and view.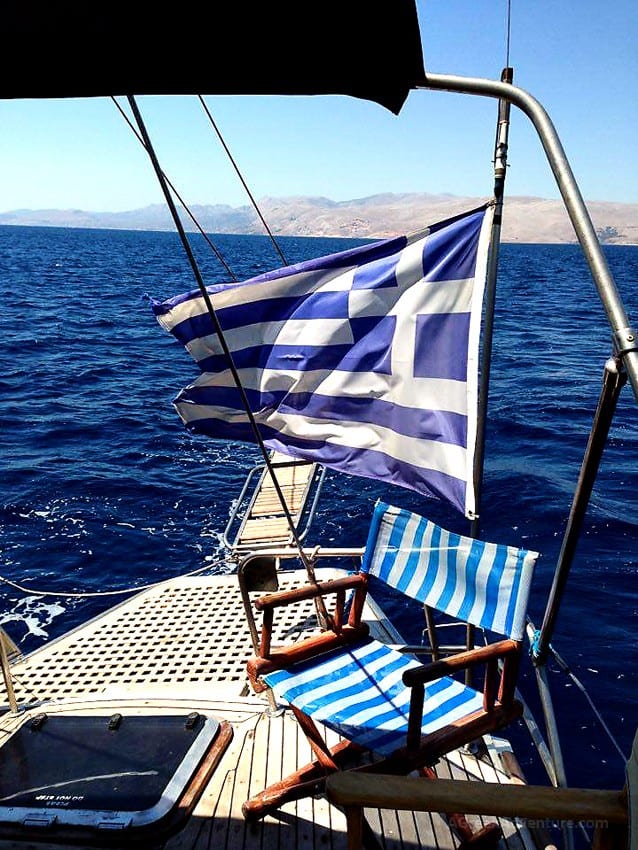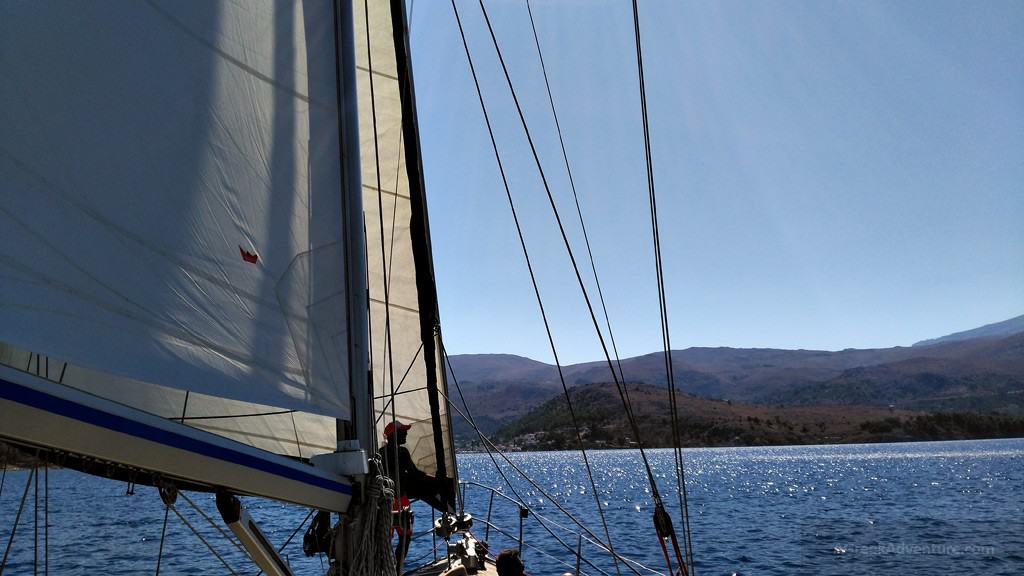 The famous mermaid outside, Oinousses island. Sailors sail by and pay their respect.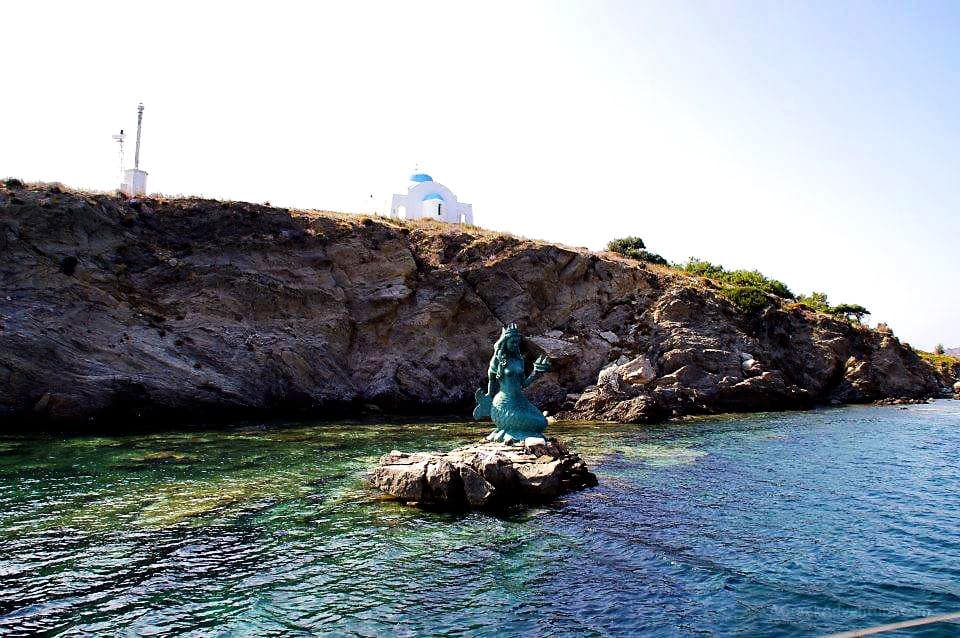 You've heard the story about the mermaid and the question about Great Alexander, right? Story goes like that: A mermaid emerges out of nowhere and stops boats in open sea, asking them if Alexander the Great is alive. It is a trick question though… You have to answer "Yes he does and he rules the world". Otherwise, you kiss the bottom of the sea along with your ship…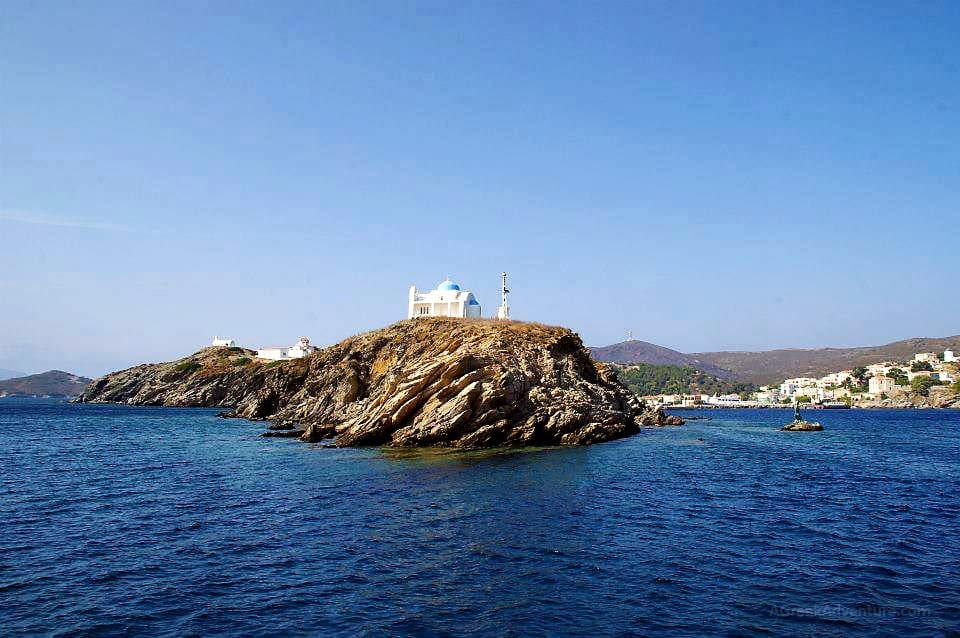 Friends became even more hungry and daring.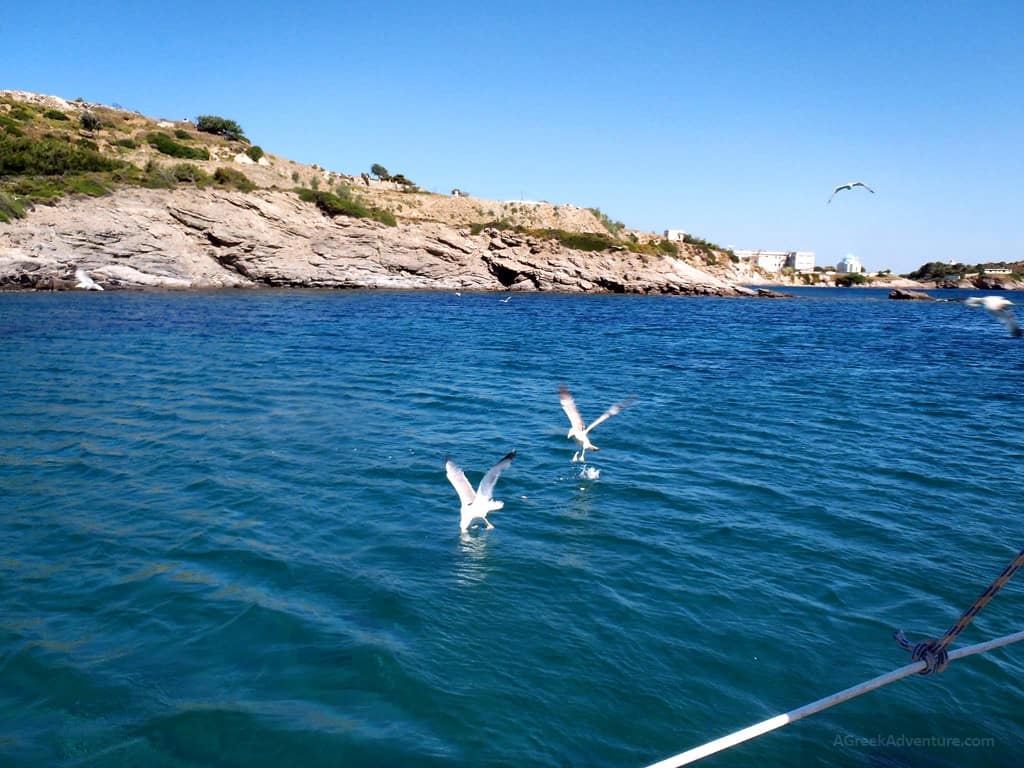 On our way back we stopped at Lagkada village. A nice small village, nicely positioned with a great view. It is good for some refreshments and lunch or dinner and enjoy a promenade walk. We had some huge ice cream dessert, after our lunch on-board.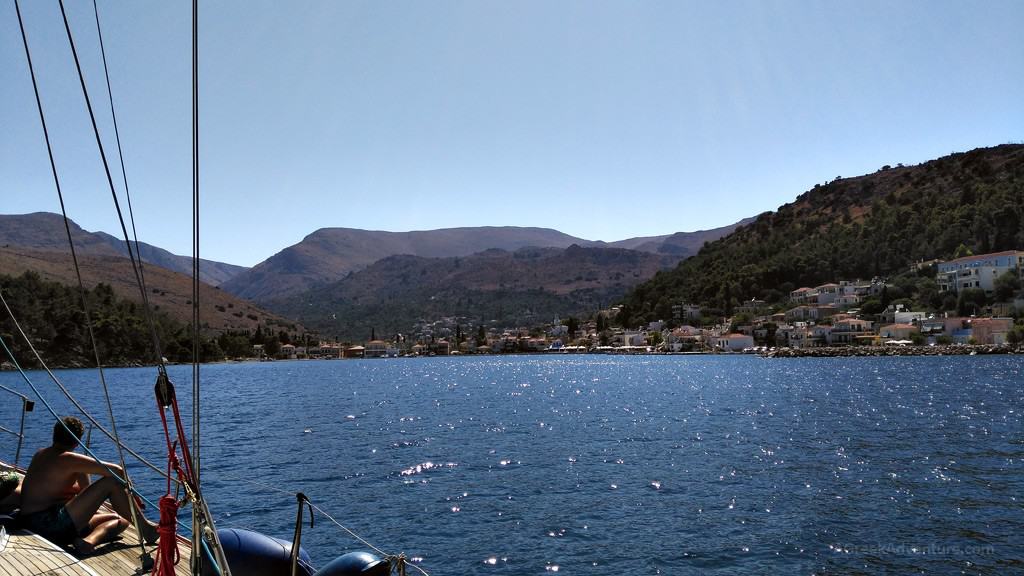 We also had some time to explore Lagkada. Here it is.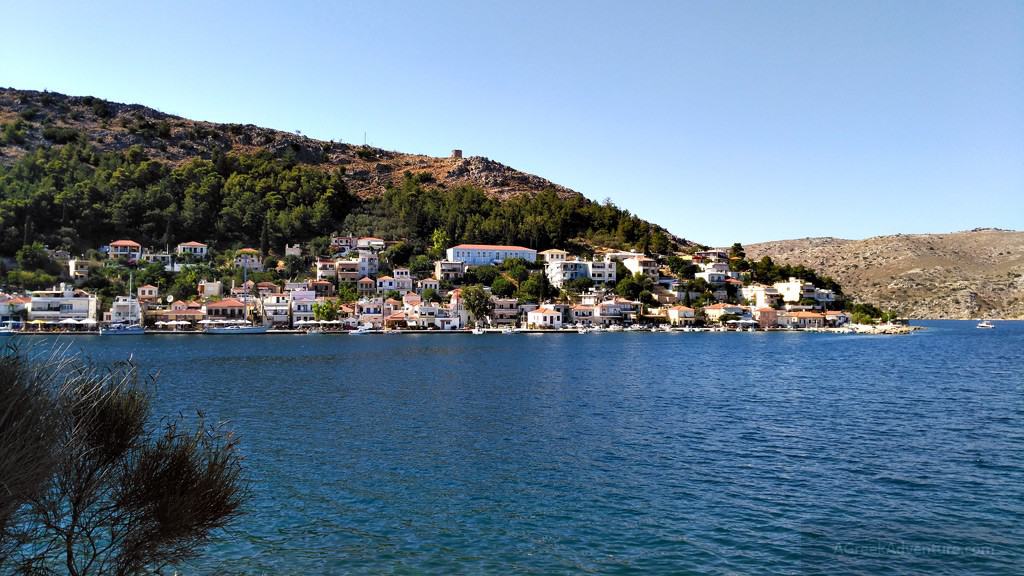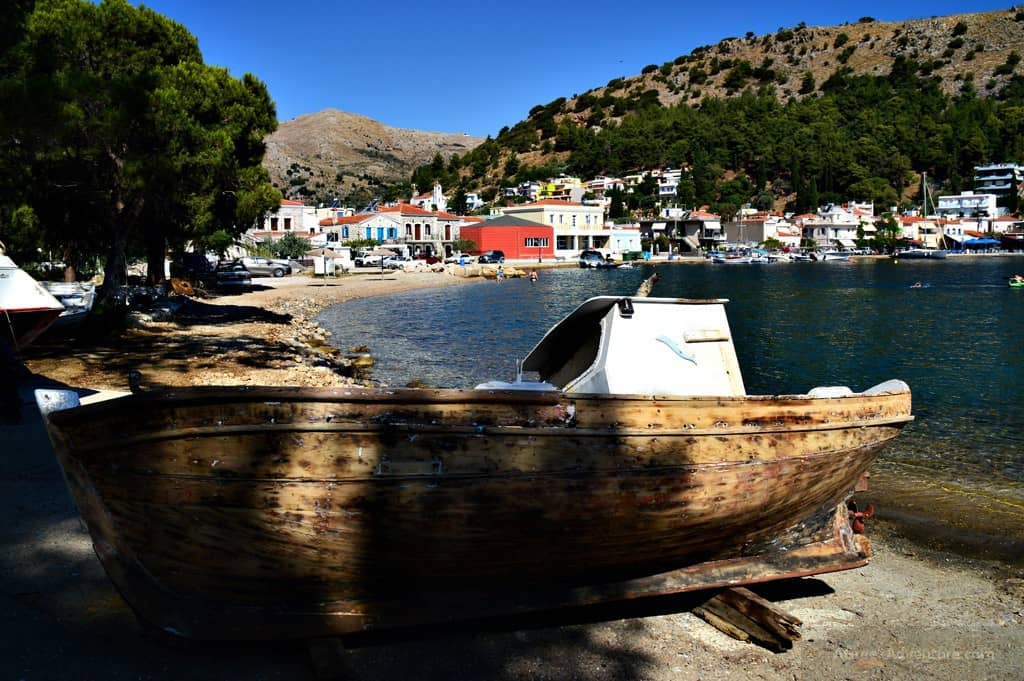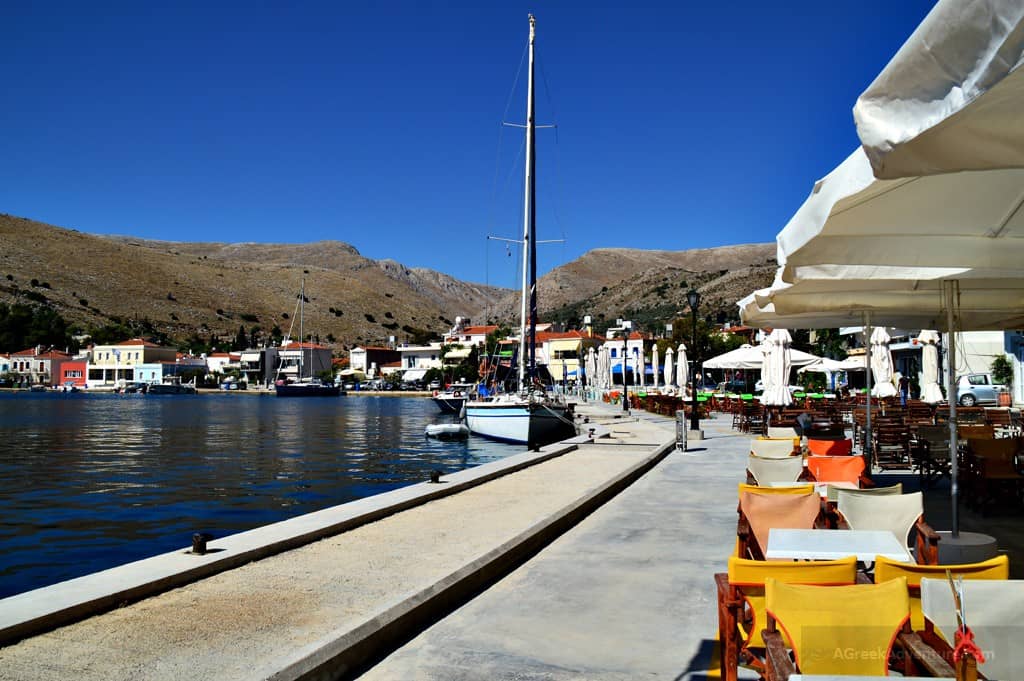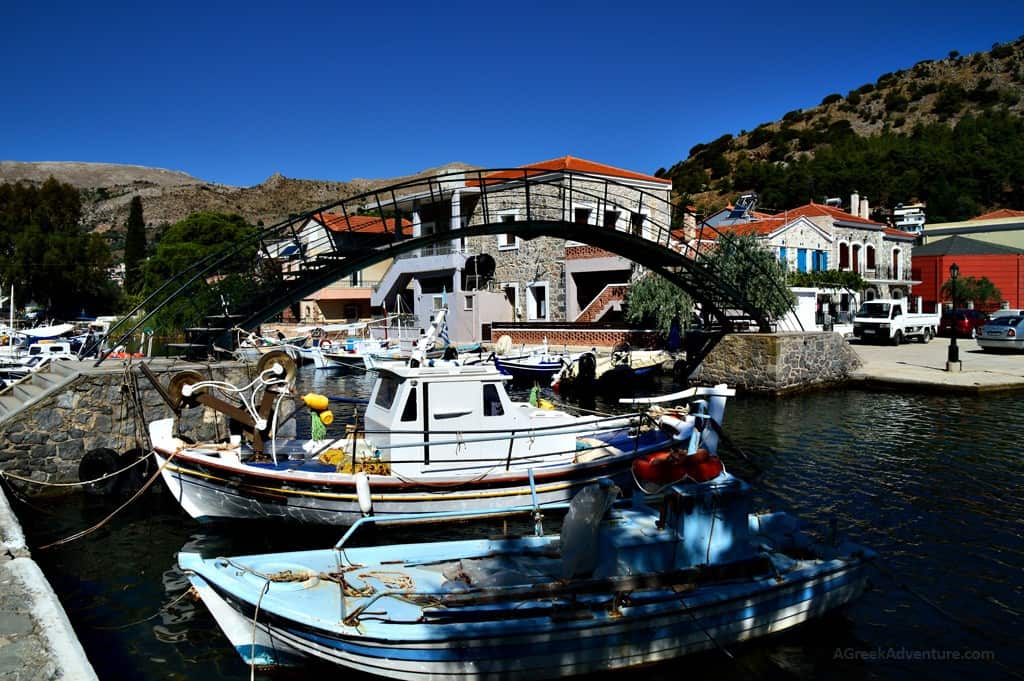 Last but not least, we passed from Agios Isidoros. A very nice chapel, well known for hosting lots of weddings. Isn't it nice? These 2 photos were taken from shore on our way to another village, since the angle was better in that way and church looked even more beautiful.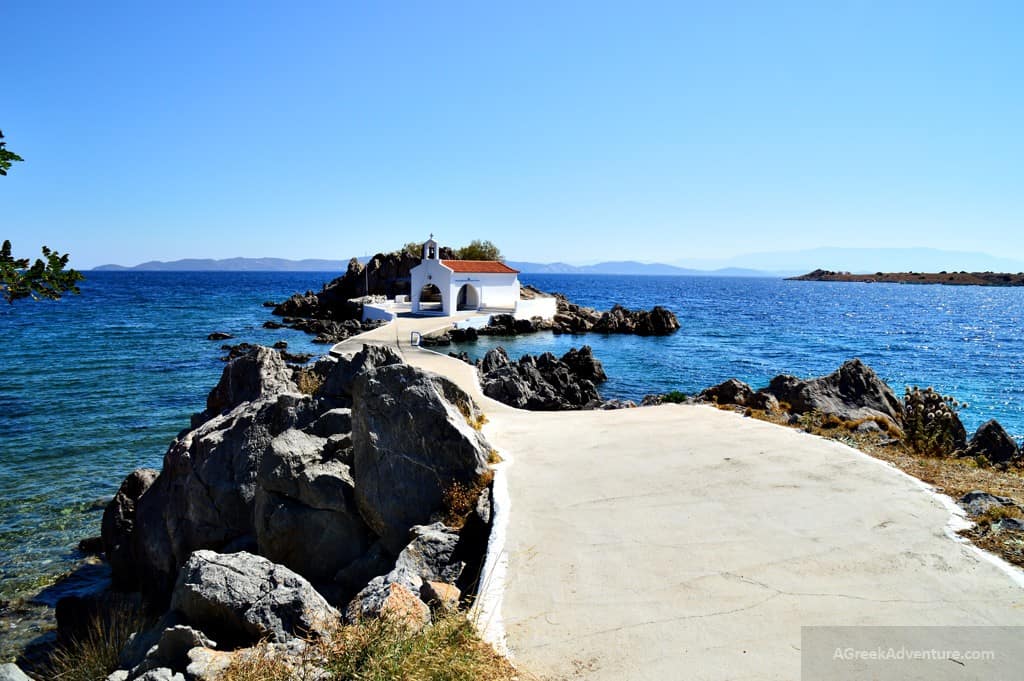 A few meters from Agios Isidoros chapel, there is a very beautiful beach with shade and very beautiful colors.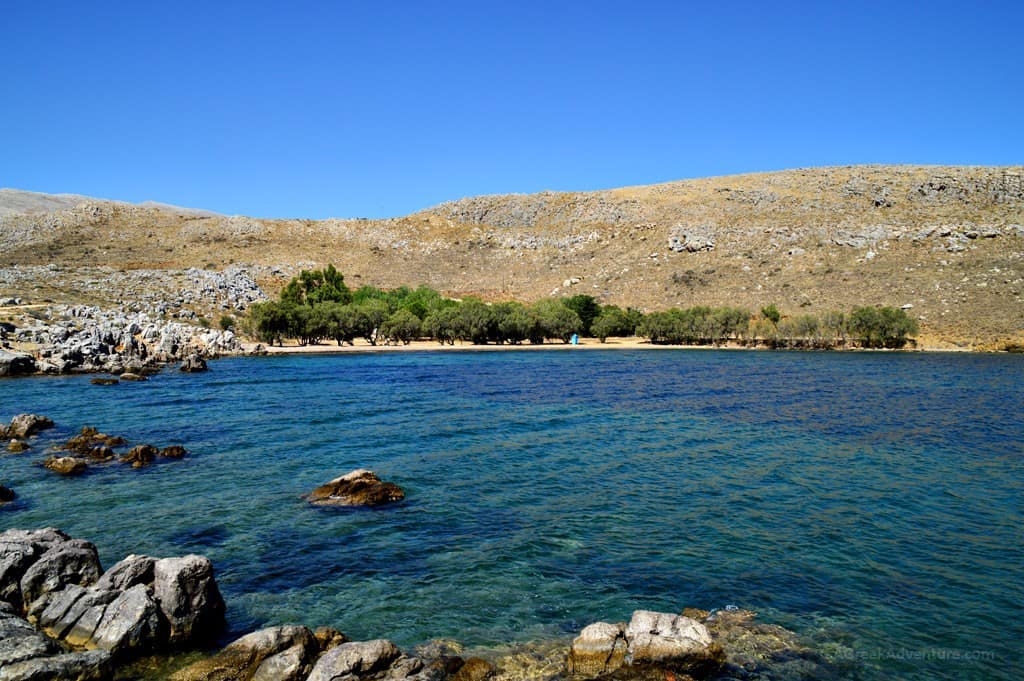 Ah, how time goes away fast when you have a good time. We have been sailing for around 7 hours and we returned to the port of Chios. This would be the end for our sailing holidays in Chios.
We were dazzled and had this sweet tiredness that emerges when you have a full of experiences day.
Such a wonderful island with so many things to do and experience. But that's not the end of our Chios adventures. Stand by for even more experiences.
A special thank you for our sailing holidays in Chios island
Such an amazing beauty to experience, indeed. This trip was organised by North Aegean, Regional Unit of Chios office. A variety of sponsors provided their services, accommodation and knowledge about the island of Chios. Transportation was sponsored by Hellenic Seaways! Our sailing trip was a kind offer from Chios Yachting.
Thank you all for this.
Kindly share this and make Chios known to the world!